Post-Pandemic Growth Needs New Skills for New Jobs that Are Open to All
The World Economic Forum's first Jobs Reset Summit convened more than 1,000 leaders from government, business and civil society to shape a new agenda for growth, jobs, skills and equity.
It follows the Forum's January 2020 launch of the Reskilling Revolution online platform to create better jobs, skills and education for 1 billion people by 2030. The platform hosts global, national and industry coalitions.
The Forum's Closing the Skills Gap Accelerators are a global network of national efforts to improve skills, redeploy upskilled workers and promote inclusion. At last week's summit, three new countries – Georgia, Greece and Turkey – joined Bahrain, Brazil, India, Oman, Pakistan, South Africa, and the United Arab Emirates to close skills and employment gaps in their countries.
"Closing the skills and employment gap has never been so urgent and vital to our economy and society as we recover from the pandemic. The Accelerator in Greece will work with major private-sector companies and Regeneration as the local coordinator to build partnerships that would mobilize investment for job creation and reskill our workforce for the jobs of tomorrow," said Adonis Georgiadis, Minister for Development and Investment, Greece.
Georgia has set up a new platform, Skills Georgia, under the Accelerator, a public-private agency run as a non-profit organization that will "give the opportunity for the new generation to become more innovative; more start-up, tech and innovation-oriented with their entrepreneurial thinking," said Tamar Kitiashvili, Deputy Minister of Education, Science, Culture and Sport, Georgia.
Turkey is launching the Closing the Skills Gap Accelerator championed by three ministers – Industry and Technology; Education; and Family, Labour and Social Services – showcasing the cross-governmental collaboration required for rapid action on skills.
Leading policy-makers from Bahrain, Brazil and Pakistan provided updates on the efforts in their respective Accelerators to adapt to the pandemic and deliver skills to workers and out-of-work individuals. Brazil's Deputy Minister of the Economy revealed that under Brazil's Accelerator more than 8 million people will be trained to increase their future employability in the next two years. In Pakistan, the Minister for Overseas Pakistanis and Human Resources highlighted a standardization and accreditation system in more than 10,000 training centres across Pakistan, created in close partnership with the private sector. Bahrain's Minister of Youth showcased the efforts focused on young graduates to equip them with the skills of tomorrow.
The Reskilling Revolution platform also hosts the Skills Consortium of top online education and training providers. These companies and organizations, including Coursera, Udacity and EdX, shared their support of workers in the current context and the opportunities for further delivering on the promise of online learning and training through better accreditation and recognition by employers.
Business-led and intra-industry collaborations were also announced at the summit to create solutions for workers who can be rapidly upskilled and redeployed to a different role within their sector, leveraging both online and in-person training. For example, Crescent Petroleum shared its partnership with Edraak to provide online learning for youth in the Middle East and North Africa region, with over 240,000 people already registered.
A New Agenda for Economic Growth, Revival and Transformation
A community of leading chief economists from the public and private sectors supported the development of the Forum's Dashboard for the New Economy. The proposed set of macroeconomic targets aims to steer the COVID-19 recovery beyond GDP growth alone and give governments the impetus to put the focus on people, planet, prosperity and institutions.
The Forum also launched a priority list of 20 of the most promising Markets of Tomorrow that are poised to generate sustainable and inclusive job creation and growth beyond today's economic models. A network of Closing the Innovation Gap Accelerators will be taking forward investments in these new markets and innovation ecosystems.
A New Agenda for Work, Wages and Job Creation
The World Economic Forum's Future of Jobs Report, released during the summit, highlighted the "double disruption" faced by workers in the face of the pandemic recession coupled with accelerated automation.
A coalition of more than 60 chief human resources officers partnered with the World Economic Forum and Mercer to create a new set of principles for the future of work through the Resetting the Future of Work Agenda.
As part of a network of Preparing for the Future of Work Accelerators across nine industries, the Consumer Industry Acceleratorannounced an initiative to create "reskilling and redeployment pathways" for thousands of employees. Leena Nair, Chief Human Resources Officer, Unilever, announced the collaboration with Walmart, Accenture and Skyhive. "It's the first of its kind, non-competitive, collaborative partnership," said Nair. The coalition is inviting companies from across industries to join the response to deal with the scale of the reskilling challenge.
A New Agenda for Equity, Inclusion and Social Justice
In addition, Jordan joined 10 other economies, including Argentina, Chile, Colombia, Panama, Costa Rica, Peru, Dominican Republic, Egypt and France, deploying the Closing the Gender Gap Accelerators to enhance opportunities for women in the workforce.
"The government of Jordan is committed to gender equality and women's empowerment as an effective tool to combat poverty, hunger and diseases. Today's launch of the Jordan Closing the Gender Gap Accelerator will help us incorporate gender as a cross-cutting theme in our economic recovery plans. It is also in line with our longstanding public-private collaboration efforts to create more equitable growth," said Nasser Shraideh, Jordan's Minister of Planning and International Cooperation.
The Future of Jobs Report highlighted how the impact of technology and the COVID recession on jobs has been worse for women, youth and lower-income workers. The newly launched Resetting the Future of Work Agenda highlights the win-win of diversity, equity and inclusion in this context, while the recent Diversity, Equity and Inclusion 4.0 Toolkithelps companies deploy the latest HR technologies to support this.
The Valuable 500 – committed to transforming disability inclusion through business leadership and opportunity, launched at the Forum's Annual Meeting 2019 – announced an additional 100 members since January 2020. With 334 organizations worldwide, combined revenues of over $4.5 trillion and an employee base of 11.9 million, The Valuable 500, in partnership with the Forum, launched its Transformation Leadership Programme to build capability at leadership and C-suite level.
Notable Quotes from Leaders throughout the Summit
Environmental and social pressures have exposed the fault lines in the structure of global capitalism. Ray Dalio, Founder, Co-Chairman and Co-Chief Investment Officer of Bridgewater Associates, said: "Capitalism by its nature tends to create greater wealth gaps. There needs to be a coordinated effort to restructure how the machine works."
Unilever's Chief Executive Officer Alan Jope referred to COVID-19 causing a jobs crisis but urged action on two further crises, climate change and the nature of capitalism itself, "We must change the measures of success," he said, moving beyond the preoccupation with measuring only GDP and profit as yardsticks for the recovery.
"We have a tech-savvy younger generation, and the challenge now is how do we equip them more", said Rania Al-Mashat, Minister of International Cooperation of Egypt, and a Co-Chair of the Closing the Gender Gap Accelerator in Egypt.
Jonas Prising, Chairman and Chief Executive Officer of ManpowerGroup, described a two-speed recovery from COVID-19. "Businesses that are able to adapt are recovering quicker than those that cannot. The same is true for the labour market. People with the right skills will come back faster."
For Angel Gurría, Secretary-General of the Organisation for Economic Co-operation and Development (OECD), "Coordination is missing in action," he said. Yet, the only way to deal with issues of international trade, migration, climate change, employment and economic recovery from COVID-19 – even the search for a vaccine – is through multilateral cooperation.
The International Trade Union Confederation (ITUC) and others called for the creation of a Global Social Protection Fund for those hardest hit by the COVID-19 crisis. "About half of the world's people have no social protection or any sense of security," said Sharan Burrow, General-Secretary, International Trade Union Confederation (ITUC).
Geraldine Matchett, Co-Chief Executive Officer and Chief Financial Officer of Royal DSM highlighted how technology can help to enable fairer access to jobs and that "the COVID crisis has shown us that it's very possible to change the definition and format of work." Royal DSM is a founding partner of the Forum's Hardwiring Gender Parity in the Future of Work framework.
Additionally, the OECD and the Education Commission announced at the summit new studies that promote new metrics for soft skills and a new common agenda for education.
Should You Be Worried About A Coming Bitcoin Crash?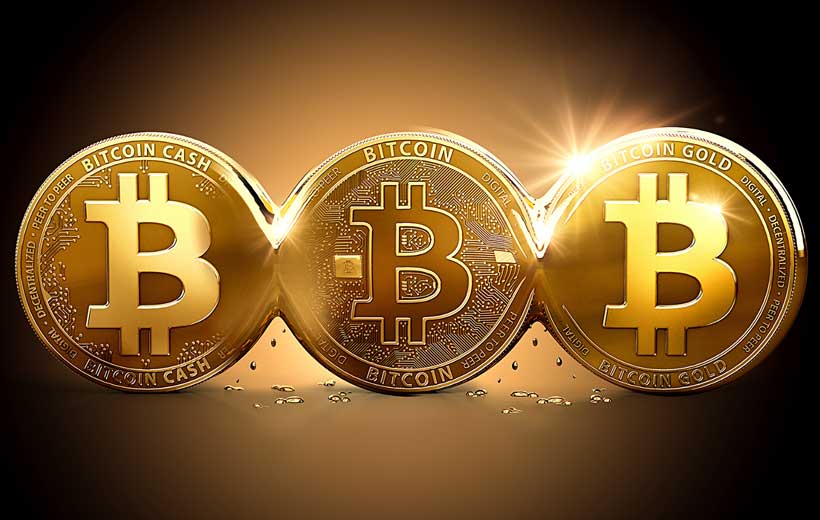 Do you already have a wallet full of Bitcoin and are worried about them losing value in a crash like what happened three years ago? Or, are you afraid to open a Bitcoin account today as you don't want to buy before a crash, either?
Both of those fears are valid, but you may have nothing to worry about. There are a few factors that go into crashes that can usually be seen ahead of time. Of course, nobody can make an accurate prediction based on what has happened in the past because sometimes a wildcard comes into play that nobody could have seen coming.
Should you be worried then? In this article, we are going to take a look at what is different with Bitcoin this time around so you can decide for yourself if this is a good time to buy in.
Why Bitcoin is worth so much right now
Bitcoin has always promised to one day become a global currency that would be adopted by the masses. After the crash of 2018 when Bitcoin lost almost ⅔ of its value in a matter of weeks, it looked like its promise would go unfulfilled.
At that time the people buying in were basing their decision more on the fear of missing out than on actually believing in the cryptocurrency as a mainstream currency that could be used instead of fiat.
At that time you could pay for things using Bitcoin, but because the value kept growing, nobody wanted to part with their Bitcoins.
Now, it has become far more mainstream with a couple of big factors leading the way. For one, many big institutions were buying the currency and even some stores and businesses would accept it as a form of payment. There were more signs of it becoming a viable currency in the year or so after the crash.
Then, more recently, Paypal announced that they would start offering the service for people to buy some cryptocurrency with their Paypal account. This validated the currency in the eyes of many as they trusted Paypal for years already. It suddenly became very easy for people to acquire Bitcoin where before the process may have been intimidating.
Then, Elon Musk announced that Tesla had bought over a billion dollars worth of Bitcoin and that it could be used to buy their cars. This also served as validation and the value jumped very high after the news.
Will it continue to rise?
Anything that goes up must come down, so, yes it will continue to rise but will one day either dip or crash. It is inevitable.
What's different this time around is that more people are using it for its intended purpose and that is to pay for things. It is finally being adopted. And, if history is a guide, then it will bounce back after any crash and then rise again. Maybe even higher than ever if there is more adoption by the masses.
*This article has been contributed on behalf of Paxful. However, the information provided herein is not and is not intended to be, investment, financial, or other advice.
Credit to Small Firms to Boost Economic Recovery
The Lao PDR Ministry of Industry and Commerce today launched a $40 million emergency finance support project, backed by the World Bank, to help small and medium-sized businesses recover from the economic slowdown associated with the COVID-19 pandemic. The project was approved by the World Bank Board of Directors in October 2020 and signed by the government in November.
Mme Khemmani Pholsena, Minister for Industry and Commerce, declared the Micro, Small, and Medium Enterprise (MSME) Access to Finance Emergency Support and Recovery Project operational, enabling local banks and financial institutions to provide loans to small businesses that have been affected by closed borders and reduced trade over the past year. According to the Lao Statistics Bureau, over 94% of all Lao enterprises are microbusinesses.
Three banks — Lao-China, Maruhan, and Sacom — have been selected to participate in the project to lend funds to small companies that apply for loans through Line of Credit. The project is providing technical support to the Bank of the Lao PDR, which is managing a credit guarantee facility, and technical assistance to strengthen the capacity of participating businesses. More financial institutions are expected to join the project once negotiations on terms of lending are complete.
"This initiative will reinforce the stability of small businesses, which are vital to the Lao economy", said World Bank Lao PDR Operations Manager Viengsamay Srithirath. "By making it easier for small firms to access credit, the government and banks are removing one of the top three obstacles to business in Laos".
Ms Viengsamay congratulated the Ministry of Industry and Commerce for the speedy preparation of the project during a time of economic difficulty, and said its execution would build on the success of the World Bank's Small and Medium Enterprise Access to Finance Project, which closed at the end of 2020 after disbursing around 180 loans to small Lao companies.
Beginner's Basic Guide In Bitcoin Trading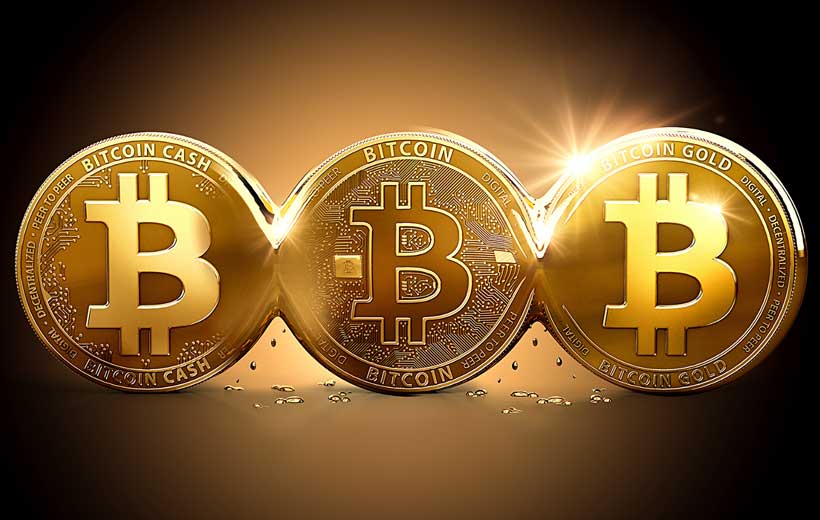 Non-fiat currencies are paving the way, and widening the horizon, might we add, in securing a future founded on the independent non-fiat currency. As you learn about BTC trading accounts, here are a few steps you can follow in bitcoin trading.
Bitcoin Trading Reviewed
Bitcoin trading, as the phrase suggests, is the exchange of bitcoins, from one user to the next. Or to a number of users at any given time. To oversimplify it, it is similar to how conventional trading works. Only, there is no commodity nor "hard money" in the mix. Bitcoins are themselves, the article to and for the exchange.
Understanding Bitcoin Trading
Pricing Movements
The first thing traders need to have an understanding of is how the price of bitcoins is set. Where does it come from? Is it fixed?
Since we know that cryptocurrencies do not rely on financial institutions, global currencies, or economic movements, we can conclude that they are not vulnerable to governments and economies. The pricing of bitcoin comes from…
Supply
There are over 21 million bitcoins all over the world today. Out of this 21 million, around 18.5 million have already been mined. This means that new players in the bitcoin scene will be given a limited amount of 2.5 million left to mine for themselves. Keep in mind that this is a global sum. Once all 21 million have been mined, there will none left in the circulation.
Bitcoin mining is basically a process in which said cryptocurrency (as owned by each user) is put into motion and is made available for trading. More about this, and in detail, on a separate post.
Analysts speculate that the entire supply of this cryptocurrency will be used up come the year 2041. What does this have to do with bitcoin pricing? To put this into perspective, think of the law of supply and demand.
When "supply" decreases and "demand" increases, pricing will be hiked up. And the less supply there is, the higher the skyrocketing of the price will go. Something bitcoin users and traders are already witnessing at present.
***You may be inclined to think that 2041 is two decades away. 20 long years to go. Only, take into consideration that the bitcoin was invented in 2009. And now, less than 10% of its total number remains!
Bitcoin Integration
As of current, there are a limited number of channels wherein bitcoins can be utilized for the exchange of commodities and/or services. In the context of integration, we are leaving out "bitcoin exchange" and/or "bitcoin purchasing" out of the picture.
Cryptocurrency is yet to make a stamp in the market as a viable means for supporting daily living. Relying on bitcoins to buy everyday-goods, easily converting them into their actual real-life prices to be stored and or transferred from bank to bank. The list goes on.
All eyes are on non-fiat currencies, especially because worldwide catastrophes have shaken people so that many are scouting for options to secure their financial futures. Bitcoin, being one of the said major options, and the highest of its kind, in-rank.
Remember the year we mentioned earlier? 2041? It is most certainly likely that bitcoin integration will take place any moment, even before that year hits. When the world begins to notice its integration, they will want to buy in.
This, then, ties in with number 2. The more people to buy-in, the higher the price of bitcoins will soar.