A framework agreement of cooperation between IsDB and Standard Chartered Bank
IsDB President Dr. Bandar Hajjar and M. Sunil Kaushal, CEO for Africa and Middle East, Standard Chartered Bank (SCB), signed a Memorandum of Agreement to participate in IsDB's Restore Track Program aimed to supporting IsDB's member countries' private sector through stimulus packages to the economic sectors most impacted by the CoVID19 pandemic.
This agreement leverages on IsDB's $2Bn "COVID Guarantee Facility" to establish an operational cooperation framework for IsDB and SCB to facilitate financing arrangements to IsDB's Member Countries.
The COVID pandemic has disrupted international financial channels and put pressure on hard currency inflows to Emerging Markets. This pressure led to considerable limitations of the private sector's access to financial liquidity. Combined with the loss of income due to reduced demand, the health crisis poses unprecedented challenges to the private sector and especially SMEs.
Through its cooperation with Standard Chartered Bank, IsDB aims to help alleviate some of these pressures by providing blended lines of finance to local banks at competitive prices.
"I am glad to see our, already strong, relationship with Standard Chartered Bank further strengthened with this unique and innovative partnership" stated H.E IsDB's President, Dr. Bandar Al Hajjar. He also expressed his firm conviction that SCB's funding expertise added to IsDB de-risking guarantees will make a lasting impact for IsDB's Members Countries.
M. Sunil Kaushal expressed his thanks to IsDB for the developing partnership between the two institutions noting that IsDB is the first Bank to sign such agreement with SCB. He also expressed his strong commitment to support IsDB member countries to fight COVID-19.
Both agree that this "out of the box" partnerships between MDBs and the private sector are now necessary to overcome the challenges of our times.
The Islamic Development Bank (IsDB) is a multilateral development bank (MDB) counting 57 member countries across four continents – touching the lives of 1 in 5 of the world's population.
IsDB works to improve the lives of those it serves by promoting social and economic development, delivering impact at scale. IsDB is one of the world's most active MDBs, and global leaders in Islamic Finance, with a AAA rating. Headquartered in Jeddah, Saudi Arabia, IsDB is a truly global institution with major hubs in Morocco, Malaysia, Kazakhstan and Senegal; and gateway offices in Egypt, Turkey, Indonesia, Bangladesh and Nigeria.
Standard Chartered Bank (SCB) is a leading international banking group, with a presence in 60 of the world's most dynamic markets and serving clients in a further 85. SCB's purpose is to drive commerce and prosperity through it unique diversity, and heritage; and values are expressed in it brand promise, "Here for good".
Standard Chartered PLC is listed on the London and Hong Kong Stock Exchanges.
Women in Albania to Gain Greater Access to Global Digital Jobs Market
"Digital Jobs Albania" is a new World Bank initiative that will help women in Albania gain better access to online work opportunities and connect with the global economy. The initiative will provide intensive 3-month training in digital skills for women aged 16-35 years, empowering them to access online freelancer job opportunities in graphic design, web development and digital marketing.
The emergence of online freelancer job markets is creating new opportunities for Albanians to connect with the global economy. Websites such as Upwork, Fiverr and People Per Hour allow Albanians with the right skills to access online project work commissioned by companies and individuals anywhere in the world, while staying in their local communities.
Women in particular stand to gain. The female labor force participation in Albania is still 14.6 percentage points lower than for males. The gender pay gap remains 6.6 percent, according to 2020 data from the Albanian National Statistical Authority (INSTAT). The emerging online freelancing work model can play an important role in narrowing these gaps. Flexible work hours and the ability to work from home can help more women with the right skills stay in the labor market and gain financial independence.
The Digital Jobs Albania initiative, implemented in partnership with the Government of Albania, Coderstrust (an international digital skills training provider), and EuroPartners Development (a local consulting company), will provide an online training program to equip selected participants with in-demand technical skills. It will also provide mentorship to participants and help them develop the soft skills needed to successfully compete for project work on online freelancer websites.
"This initiative offers an exciting new opportunity for Albanian women to acquire digital skills and join the online economy – a blueprint to inspire future projects in this space," says Emanuel Salinas, World Bank Country Manager for Albania. "No one can afford to be left behind in the ongoing digital transformation."
The initiative is part of broader ongoing World Bank engagement in Albania to help the country leverage the economic opportunities associated with digital trade in goods and services.
"Albania has recognized the importance of digital markets as an opportunity for economic development. We have mobilized a team from across the World Bank to support this effort, through this new initiative and others in the future," says Christoph Ungerer, the World Bank task team leader for the Albania Digital Trade Project.
World Economic Forum Plans 2022 Annual Meeting in Davos-Klosters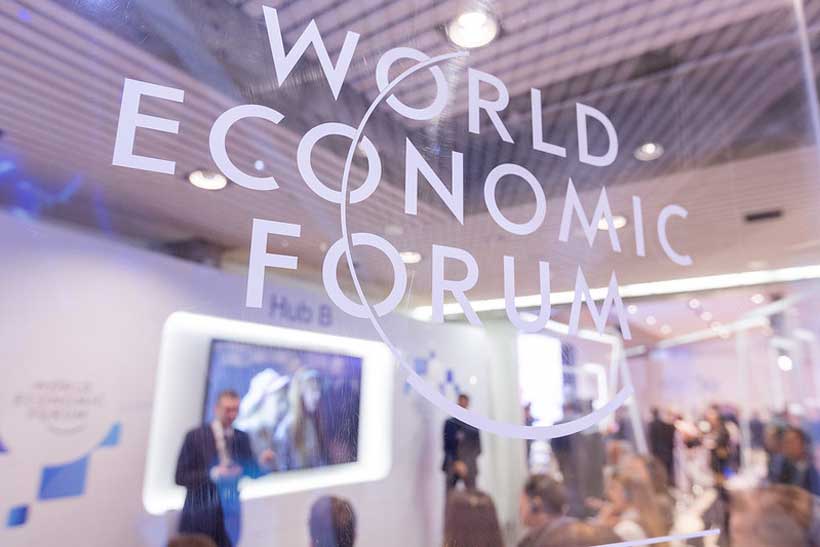 The World Economic Forum plans to convene the world's foremost leaders for the Annual Meeting 2022 in Davos-Klosters, Switzerland. Taking place in person from 17-21 January, the Annual Meeting 2022 will be the first global leadership event to set the agenda for a sustainable recovery.
The pandemic has exacerbated fractures across society. It is a critical year for leaders to come together and shape necessary partnerships and policies. The meeting will bring together forward-thinking leaders to drive multistakeholder collaboration and address the world's most pressing economic, political and societal challenges. Further details will be announced in due course.
The wellbeing of our participants, staff, service providers and hosts is a priority. Therefore, the World Economic Forum is working closely with the Swiss authorities, as well as with experts, national and international health organizations to put in place measures for the Annual Meeting 2022 that are appropriate and adapted to the context.
Klaus Schwab, Founder and Executive Chairman, World Economic Forum said "The pandemic has brought far-reaching changes. In a world full of uncertainty and tension, personal dialogue is more important than ever. Leaders have an obligation to work together and rebuild trust, increase global cooperation and work towards sustainable, bold solutions."
Progressing cooperation on tackling climate change, building a better future for work, accelerating stakeholder capitalism, and harnessing the technologies of the Fourth Industrial Revolution will be important topics on the agenda.
Ahead of the Annual Meeting 2022, the Forum will host the fifth Sustainable Development Impact Summit to take place virtually from 20 to 23 September 2021 in the context of the United Nations General Assembly. The summit will convene under the theme Shaping an Equitable, Inclusive and Sustainable Recovery. It will welcome almost leaders from government, business and civil society who will work together to drive action and build momentum for a more sustainable and inclusive future.
Spain's PM Speaks with Global CEOs on Strategic Priorities in Post-Pandemic Era
The World Economic Forum today hosted a "Country Strategy Dialogue on Spain with Prime Minister Pedro Sánchez" for its partners, chaired by Børge Brende, President of the Forum. The session gave CEOs from around the world an opportunity to hear directly from Sánchez on the factors behind Spain's remarkable resilience to the economic shocks of the pandemic and its post-COVID-19 recovery strategy.
In the virtual session, Sánchez explained his government's policy priorities and answered questions from CEOs on promoting innovation, a digital economy, a green transition and social justice in Spain, and on improving the enabling environment for long-term investors.
"After deploying unprecedented economic, financial and social measures to protect our economies, Spain is experiencing strong recovery. We want to build the economy of the future, and to do it in an inclusive way, leaving no one behind. We want to attract top talent and quality, innovation-centric investments. In summary, we want to transform the Spanish economy and we want to do it together with the private sector," he said.
"The world economy is again growing. Spain is on track to be one of the fastest-growing economies among G20 countries. With Spain being among the key stakeholders in the European Union recovery fund, Prime Minister Sánchez and his government have provided important leadership on how to use the current momentum for a truly transformative agenda, for Spain, but also for Europe." said Brende.
More than 80 partners of the World Economic Forum from around the world participated in the virtual session.