Smart Manufacturing Ecosystems: A Catalyst for Digital Transformation?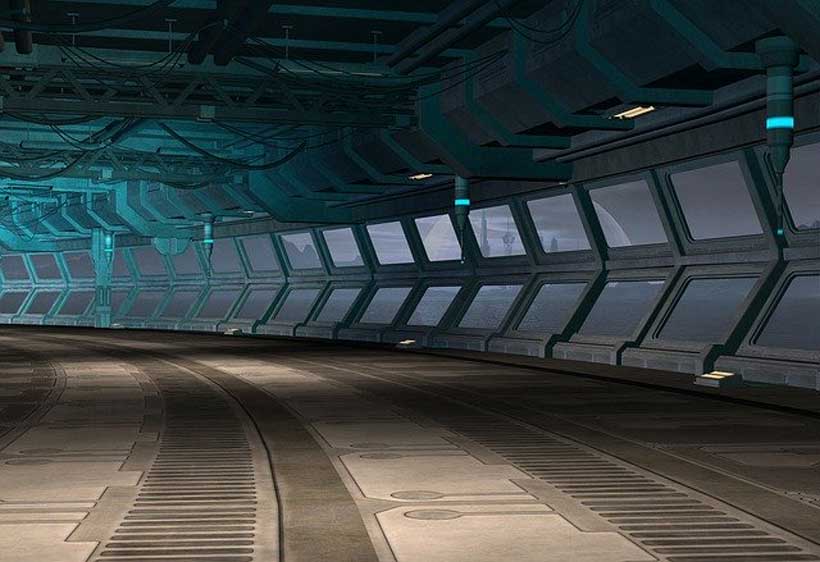 Seventy-five percent of US manufacturing leaders surveyed are most concerned about the ongoing impact of COVID-19 and economic slowdown on operations, and 72% are concerned with meeting profitability goals.
In response, 62% of leaders surveyed are continuing smart factory investments, allocating 20% more to those initiatives than last year.
Manufacturing ecosystems are accelerating digital transformation and results, with early adopters achieving twice the revenue growth, digital maturity and new product/service delivery as their peers.
Eighty-five percent of manufacturers surveyed believe ecosystems are important or extremely important to their competitiveness.
Why this matters
Ongoing disruption and economic hardship caused by the COVID-19 pandemic have increased the urgency for manufacturers to accelerate smart manufacturing initiatives for future competitiveness. Deloitte and the Manufacturers Alliance for Productivity and Innovation's (MAPI) new report, "Accelerating Smart Manufacturing: The Value of an Ecosystem Approach," examines how smart manufacturing initiatives may have been impacted by COVID-19 and suggests an ecosystem approach to help companies stay the course, accelerate digital transformation and drive productivity and performance.
As part of the study, Deloitte and MAPI surveyed more than 850 executives at manufacturing companies across 11 countries in North America, Europe and Asia, representing a factory footprint of approximately 10,000 facilities.
COVID-19 disruption and meeting profitability goals remain the two biggest concerns
More than 70% of manufacturing leaders surveyed are moderately or extremely concerned over the pandemic's ongoing impact on operations, supply and demand, as well as meeting profitability goals. In many ways, this uncertainty emphasizes the growing importance of adopting smart manufacturing initiatives that can drive agility, speed and performance.
Accordingly, investment in smart manufacturing is expected to rise, taking a greater share of budgets
In a separate MAPI CEO survey, 85% of leaders agreed or strongly agreed that investments in smart factories would rise by June 2021, and similarly the "2020 Deloitte and MAPI Smart Manufacturing Ecosystem Study" found 62% of respondents committing to continuing or accelerating investments. Those forging ahead also indicated they are on average allocating 20% more toward smart factory budgets than last year.
Ecosystem-focused manufacturers outperformed across multiple performance metrics
Overall, the study found manufacturers reaching outside their organization to deliberately connect with vendors and service providers are outperforming others and expediting their digital transformation.
Eighty-eight percent of surveyed manufacturers agreed that it is important to work with outside partners, vendors and other companies to fully realize their smart manufacturing and digital goals.
In fact, an analysis of Fortune 500 manufacturers identified that companies with more than 15 strategic alliances registered twice the revenue growth, compared with companies with fewer than 15 alliances.
The study also revealed that ecosystem-focused manufacturers experienced twice the pace of digital maturity and delivery of new products and services; and had operationalized 31% of their projects versus 15% of projects for those still focused internally.
Business leaders widely endorsed ecosystems, highlighting their transformative potential
The study identified four primary ecosystems that support smart manufacturing initiatives: production, supply chain, customer and talent. Analysis of survey responses found the share of manufacturers pursuing or implementing these ecosystems is 68%, 69%, 51% and 41%, respectively. Overall, respondents acknowledged that they valued working with outside partners and having an ecosystem focus:
Eighty-five percent of executives surveyed believe production ecosystems are important or extremely important for competitiveness of their business.
Eighty-five percent of respondents said ecosystems will transform the way manufacturers deliver value and will lead to higher revenue growth and output.
The top benefits cited were "increasing the pace of new products/services delivery" and "increased revenue from products/services."
A playbook to maximize value and minimize risks of ecosystems
Creating an ecosystem for smart manufacturing initiatives is not easy. There are many factors that could hinder companies' efforts to connect with a broader network to advance their key smart manufacturing initiatives, such as coordination difficulties, data protection and cybersecurity concerns, risk of intellectual property theft and highly variable skills and capabilities across factory footprints. The study explores potential approaches to address each challenge and offers a playbook for adoption and implementation.
Nearly half of City GDP at Risk of Disruption from Nature Loss
Cities contribute 80% to global GDP – but they also account for 75% of global greenhouse gas emissions. Integrating nature-positive solutions can help protect cities from growing risks associated with extreme weather while driving sustainable economic growth.
In collaboration with the Alexander von Humboldt Institute and Government of Colombia, the World Economic Forum's BiodiverCities by 2030 Initiative published a report addressing the urgency of cities' untenable relationship with nature. The Initiative's goal is to reverse this existential global threat and move forward with a plan that will result in cities and nature co-existing in harmony by the end of the decade.
The report is a call for multistakeholder action to integrate nature as infrastructure into the built environment. In making the economic case for BiodiverCities, Nature-based Solutions (NbS) for infrastructure and land-sparing are found to be cost-effective ways for cities to innovate and meet current challenges. Spending $583 billion on NbS for infrastructure and on interventions that release land to nature could create more than 59 million jobs by 2030, including 21 million livelihood-enhancing jobs dedicated to restoring and protecting natural ecosystems.
"In the conventional paradigm, urban development and environmental health are like oil and water," said Akanksha Khatri, Head of Nature and Biodiversity, World Economic Forum. "This report shows that this does not have to be the case. Nature can be the backbone of urban development. By recognizing cities as living systems, we can support conditions for the health of people, planet and economy in urban areas."
The report finds that by incentivizing investments in natural capital, cities can unlock the benefits of nature. Nature-based Solutions are on average 50% more cost-effective than man-made alternatives and deliver 28% more added value. This capitalization, in turn, instils and nurtures nature-positive values and fosters bio-inspired innovations that will ultimately optimize economic competitiveness and prosperity.
"As cities think about building for the post-pandemic future, they have a priority to provide their citizens with a more equitable and prosperous quality of life by protecting their natural resources," said Mauricio Rodas, Co-Chair of the Global Commission on BiodiverCities by 2030 and former mayor of Quito, Ecuador. "In this report, we offer actionable solutions to heal the relationship between cities and nature. We need all stakeholders to invest in urban nature."
"Cities don't need to be concrete jungles in conflict with nature in and outside their boundaries," said Jo da Silva, Arup Global Sustainable Development Leader. "They should be places where all people and nature co-exist and thrive together. Nature-based solutions offer wider benefits than traditional engineered 'grey' solutions – such as improving resilience, increasing citizens health and wellbeing and moving cities to net zero. Using powerful new digital mapping tools to help us understand cities as complex systems, we are increasingly adopting nature-based solutions in our projects – this needs to be accelerated on a global scale."
Labour market recovery still 'slow and uncertain'
As the COVID-19 pandemic grinds on and global labour markets continue to struggle, the latest International Labour Organization (ILO) report, published on Monday, warns that recovery will remain slow.
In its flagship World Employment and Social Outlook Trends 2022 (WESO Trends), ILO has downgraded its 2022 labour market recovery forecast, projecting a continuing major deficit in the number of working hours compared to the pre-pandemic era.
"Two years into this crisis, the outlook remains fragile and the path to recovery is slow and uncertain", said ILO Director-General Guy Ryder.
Disheartening outlook
Last May's previous full-year estimate, forecasted a deficit equivalent to 26 million full-time jobs.
While this latest projection is an improvement on the 2021 situation, it remains almost two per cent below the number of pre-pandemic hours worked globally, the report pointed out.
Moreover, global unemployment is expected to remain above pre-COVID levels until at least 2023.
The 2022 level for those without jobs, is estimated at 207 million, compared to 186 million in 2019.
"Many workers are being required to shift to new types of work – for example in response to the prolonged slump in international travel and tourism", added the ILO chief.
'Potentially lasting damage'
WESO Trends also warns that the overall impact on employment is significantly greater than represented in the raw figures, as many people have left the labour force.
The participation rate of the 2022 global labour force is projected to remain 1.2 percentage points below that of 2019.
The downgrade reflects the impact of COVID variants, such as Delta and Omicron, as well as the ongoing uncertainty surrounding the pandemic's future course.
"We are already seeing potentially lasting damage to labour markets, along with concerning increases in poverty and inequality", said Mr. Ryder.
Starkly different impacts
The report warns of stark differences in the impact that the crisis is having across groups of workers and countries – deepening inequalities within and among nations – while weakening the economic, financial and social fabric of almost every State, regardless of development status.
The damage is likely to require years to repair, with potential long-term consequences for labour forces, household incomes, and social and possibly political cohesion.
While effects are being felt in labour markets globally, ILO observes a great divergence in recovery patterns, which seem to correlate with the containment of the coronavirus.
Regional differences
The European and the North American regions are showing the most encouraging signs of recovery, while southeast Asia, and Latin America and the Caribbean, have the most negative outlook.
At the national level, labour market recovery is strongest in high-income countries, while lower middle-income economies are faring worst.
And the disproportionate impact of the crisis on women's employment is expected to last in the coming years, according to the report.
At the same time, WESO Trends flags that the closing of education and training institutions "will have cascading long-term implications" for young people, particularly those without internet access.
"There can be no real recovery from this pandemic without a broad-based labour market recovery. And to be sustainable, this recovery must be based on the principles of decent work – including health and safety, equity, social protection and social dialogue", said the ILO chief.
Projections
The analysis includes comprehensive labour market projections for 2022 and 2023 and assesses how labour market recovery has unfolded worldwide – reflecting different national approaches to pandemic recovery and analysing the effects on different groups of workers and economic sectors.
As in previous crises, it also highlighted that for some, temporary employment had created a buffer against pandemic shocks.
And while many temporary jobs were terminated or not renewed, alternative ones were created, including for workers who had lost fulltime work.
On average, ILO maintains that the incidence of temporary work did not change.
The publication also offers a summary of key policy recommendations aimed at creating a fully inclusive, human-centred crisis recovery at both national and international levels.
Green Infrastructure Development Key to Boost Recovery Along the BRI
The Belt and Road Initiative (BRI) presents a significant opportunity to build out low-carbon infrastructure in emerging and developing economies throughout the world. A new insight report from the World Economic Forum, "Advancing the Green Development of the Belt and Road Initiative: Harnessing Finance and Technology to Scale Up Low-Carbon Infrastructure," illustrates the green potential of this new development paradigm. It also highlights the 'Vision 2023' action plan of the Green Investment Principles of the Belt and Road, jointly developed within the World Economic Forum's Climate Action Platform.
Emerging and developing economies face rising demand for energy and mobility as they grow, industrialise and urbanise. Today's infrastructure investment decisions will lock in emissions trajectories for decades and could make or break the world's ability to achieve the Paris Agreement objective of limiting global temperature rise to well below 2°C.
"The Belt and Road Initiative offers a new development paradigm through investment in green infrastructure that avoids the irreversible carbon lock-in effect on global climate change," said Antonia Gawel, Head of the Climate Action Platform, World Economic Forum. "Collaborative action from public and private stakeholders will be needed to facilitate bankable green infrastructure projects, supported by international standards and forward-looking climate policies. The private sector is especially important for infrastructure construction, bridging the investment gap and scaling up promising green technologies."
"By accelerating the buildout of low-carbon infrastructure, the Belt and Road Initiative can play a leading role in decoupling economic development from emissions growth for emerging and developing economies," said Raymund Chao, Asia Pacific Chairman, China Chairman and Chief Executive Officer, PwC. "To capitalise on the increasing global appetite for green assets, the financial sector will play a vital role in channelling investment flows towards green energy and transportation projects."
The Green Investment Principles (GIP) for the Belt and Road was launched in 2018 to accelerate green BRI investments. Membership has recently expanded to 41 signatories and 12 supporters from 15 countries and regions, holding or managing combined assets in excess of $49 trillion and providing significant funding to BRI projects.
"This insight report uses a number of vivid cases on low-carbon technologies, financial instruments, and policy measures to showcase how the effective combination of such approaches can facilitate the green development of the Belt and Road Initiative. Multilateral cooperation platforms such as Belt and Road Initiative International Green Development Coalition (BRIGC) and the Green Investment Principles for the Belt and Road play an important role in sharing best practices and fostering international cooperation on green development with countries that benefit from the Belt and Road Initiative," Li Yonghong, Deputy Director General of the Foreign Environmental Cooperation Center, Ministry of Ecology and Environment, People's Republic of China.
"This insight report offers an important contribution to low-carbon development in diverse countries along the Belt and Road. It signals that financial institutions and enterprises are taking action now to incorporate environment and climate risks into their investment portfolios to avoid transition risks and improve outcomes for sustainable economies and societies. "said Rebecca Ivey, Chief Representative Officer, Greater China, World Economic Forum
"Since the launch of the GIP, our member institutions have invested extensively in green projects in emerging market economies. However, greater efforts are needed to help these economies achieve their climate goals. This report provides a fresh perspective of how green and sustainable finance can facilitate the wide application of low-carbon technologies in emerging markets and developing economies. The GIP will continue to expand its reach and actively support the climate transition activities of the EMDEs," said Dr. Ma Jun, Chairman of Green Finance Committee of the China Society for Finance and Banking.
The report uses case studies to highlight the financial sector players, financial instruments, low-carbon technologies and conducive local policies and can and need to come together in advancing the green development of the Belt and Road Initiative.
JinkoSolar expands its South-East Asia solar photovoltaic module supply chain
Silk Road Fund invests in renewable power assets across Africa and the Middle East
Huaneng finances and builds Europe's largest battery storage project
Santiago's innovative PPP financing structure to electrify its bus fleet
Kazakhstan advances its transition from fossil fuels to green energy
Asian Infrastructure Investment Bank (AIIB) helps investors manage climate and other ESG risks
Above all, this report sets the premise for a global infrastructure development strategy and calls for further action to protect our planet and build a sustainable tomorrow."