Recession and Automation Changes Our Future of Work, But There are Jobs Coming
The Future of Jobs 2020 report has found that COVID-19 has caused the labour market to change faster than expected. The research released today by the World Economic Forum indicates that what used to be considered the "future of work" has already arrived.
By 2025, automation and a new division of labour between humans and machines will disrupt 85 million jobs globally in medium and large businesses across 15 industries and 26 economies. Roles in areas such as data entry, accounting and administrative support are decreasing in demand as automation and digitization in the workplace increases. More than 80% of business executives are accelerating plans to digitize work processes and deploy new technologies; and 50% of employers are expecting to accelerate the automation of some roles in their companies. In contrast to previous years, job creation is now slowing while job destruction is accelerating.
"COVID-19 has accelerated the arrival of the future of work," said Saadia Zahidi, Manging Director, World Economic Forum. "Accelerating automation and the fallout from the COVID-19 recession has deepened existing inequalities across labour markets and reversed gains in employment made since the global financial crisis in 2007-2008. It's a double disruption scenario that presents another hurdle for workers in this difficult time. The window of opportunity for proactive management of this change is closing fast. Businesses, governments and workers must plan to urgently work together to implement a new vision for the global workforce."
Some 43% of businesses surveyed indicate that they are set to reduce their workforce due to technology integration, 41% plan to expand their use of contractors for task-specialized work, and 34% plan to expand their workforce due to technology integration.
By 2025, employers will divide work between human and machines equally. Roles that leverage human skills will rise in demand. Machines will be primarily focused on information and data processing, administrative tasks and routine manual jobs for white- and blue-collar positions.
New sense of urgency for the reskilling revolution
As the economy and job markets evolve, 97 million new roles will emerge across the care economy, in fourth industrial revolution technology industries like artificial intelligence, and in content creation fields. The tasks where humans are set to retain their comparative advantage include managing, advising, decision-making, reasoning, communicating and interacting. There will be a surge in demand for workers who can fill green economy jobs, roles at the forefront of the data and artificial intelligence economy, as well as new roles in engineering, cloud computing and product development.
For those workers set to remain in their roles in the next five years, nearly 50% will need reskilling for their core skills.
Despite the current economic downturn, most employers recognize the value of reskilling their workforce. An average of 66% of employers surveyed expect to see a return on investment in upskilling and reskilling of current employees within one year. They also expect to successfully redeploy 46% of workers within their own organization. "In the future, we will see the most competitive businesses are the ones that have invested heavily in their human capital – the skills and competencies of their employees," Zahidi said.
Building a more inclusive future of work

The individuals and communities most negatively affected by the unprecedented changes brought about by COVID-19 are likely to be those that are already most disadvantaged. In the absence of proactive efforts, inequality is likely to be exacerbated by the dual impact of technology and the pandemic recession.
The Future of Jobs 2020 report partner ADP Research Institute tracked the impact of COVID-19 on the United States labour market. Between February and May 2020, data showed that displaced workers were, on average, mostly female, younger and had a lower wage. Comparing the impact of the global financial crisis of 2008 on individuals with lower education levels to the impact of the COVID-19 crisis, the impact today is far more significant and more likely to deepen existing inequalities.
"In the wake of COVID-19, the US workforce experienced immense change, and we were able to track this impact on the labour market in near real time," said Ahu Yildirmaz, Head of ADP Research Institute Labour Market Research. "While the swift and staggering job loss in the initial months was significant, it is only one anomaly of this 'recession.' Industry distribution, business size and worker demographics were all disrupted due to labour market changes brought about by COVID-19, signalling that this downturn is unlike any other in modern US history."
"The pandemic has disproportionately impacted millions of low-skilled workers," said Jeff Maggioncalda, Chief Executive Officer of Coursera, another report partner. "The recovery must include a coordinated reskilling effort by institutions to provide accessible and job-relevant learning that individuals can take from anywhere in order to return to the workforce."
Currently, only 21% of businesses worldwide are able to make use of public funds for reskilling and upskilling programmes. The public sector will need a three-tiered approach to help workers. This includes providing stronger safety nets for displaced workers, improving the education and training systems and creating incentives for investments in markets and the jobs of tomorrow.
Companies can measure and disclose their treatment of employees by adopting environmental, social and governance (ESG) metrics. This will help benchmark success, provide support where it is needed and ensure new gaps that arise are quickly identified and closed.
Remote working is here to stay but requires adaptation
Some 84% of employers are set to rapidly digitalize working processes, including a significant expansion of remote working. Employers say there is the potential to move 44% of their workforce to operate remotely.
According to the report, 78% of business leaders expect some negative impact on worker productivity. This suggests that some industries and companies are struggling to adapt quickly enough to the shift to remote working caused by the COVID-19 pandemic.
To address concerns about productivity and well-being, about one-third of all employers said they will take steps to create a sense of community, connection and belonging among their employees.
Career pivots become the "new normal"
The research also indicated that a growing number of people are making career changes to entirely new occupations. According to LinkedIn data gathered over the past five years, some 50% of career shifts into data and artificial intelligence are from different fields. That figure is much higher for sales roles (75%), content creation and production positions, such as social media managers and content writers (72%), and engineering roles (67%).
"As we think about ways to upskill or transition large populations of the workforce who are out of work as a result of COVID-19 into new, more future-proofed jobs, these new insights into career transitions and the skills required to make them have huge potential for leaders in the public and the private sector alike," said Karin Kimbrough, Chief Economist at LinkedIn.
"Our research reveals the majority of transitions into jobs of tomorrow come from non-emerging jobs, proving that many of these jobs are more accessible than workers might think, Kimbrough continued. "If we can help individuals, and the leaders who are directing workforce funding and investment, identify the small clusters of skills that would have an outsized impact on opening up more sustainable career paths, we can make a real difference in addressing the unprecedented levels of unemployment that we're seeing globally."
Data shows how long to reskill
According to The Future of Jobs Survey, core skills such as critical thinking, analysis and problem-solving are consistently top of the reskilling and upskilling priorities for educators and businesses. Newly emerging in 2020 are skills in self-management such as resilience, stress tolerance and flexibility.
Data from Coursera suggests that individuals could start gaining the top 10 skills for each emerging profession in people and culture, content writing, sales and marketing in one to two months. Those wishing to expand their skills in product development and data and artificial intelligence could do so in two to three months, and those switching into cloud computing and engineering could make headway in the new skillset through a four to five-month learning programme.
There has been a fourfold increase in the number of people seeking opportunities for online learning under their own initiative, a fivefold increase in employers offering their workers online learning opportunities and a ninefold enrolment increase in people accessing online learning through government programmes.
Those in employment are placing larger emphasis on personal development courses; those unemployed have placed greater emphasis on learning digital skills such as data analysis, computer science and information technology.
"The pandemic has accelerated many of the trends around the future of work, dramatically shrinking the window of opportunity to reskill and transition workers into future-fit jobs," said Hamoon Ekhtiari, CEO of FutureFit AI. "No matter what prediction you believe about jobs and skills, what is bound to be true is heightened intensity and higher frequency of career transitions especially for those already most vulnerable and marginalized."
"The Future of Jobs Report is a critical source of insights in supporting companies and government through these workforce transitions, and FutureFit AI is honoured to share our data and insights in the Report, Ekhtiari continued. "We look forward to continuing to contribute to a just, worker-first, and data-powered recovery as a partner of the World Economic Forum's New Economy & Society community and its Reskilling Revolutions Platform."
The Future of Jobs
Now in its third edition, The Future of Jobs report maps the jobs and skills of the future, tracking the pace of change. It aims to shed light on the pandemic-related disruptions in 2020, contextualized within a longer history of economic cycles and the expected outlook for technology adoption, jobs and skills in the next five years. The Future of Jobs survey informs the report. It is based on the projections of senior business leaders (typically Chief Human Resource Officers and Chief Strategy Officers) representing nearly 300 global companies, which collectively employ 8 million workers.
It presents the workforce planning and quantitative projections of chief human resource and strategy officers through to 2025, while also drawing on the expertise of a wide range of World Economic Forum executive and expert communities. The report features data from LinkedIn, Coursera, ADP and FutureFit.AI, which have provided innovative new metrics to shed light on one of the most important challenges of our time.
United States confirms its leading role in the fight against transnational corruption
The United States continues to demonstrate an increasing level of anti-bribery enforcement, having convicted or sanctioned 174 companies and 115 individuals for foreign bribery and related offences under the Foreign Corrupt Practices Act (FCPA) between September 2010 and July 2019. The United States is thus commended for a significant upward trend in enforcement and confirming the prominent role it plays globally in combating foreign bribery.
The 44-country OECD Working Group on Bribery has just completed its Phase 4 evaluation of the United States' implementation of the Convention on Combating Bribery of Foreign Public Officials in International Business Transactions and related instruments.
Given developments since the United States' last evaluation in 2010, the Working Group made a range of recommendations to the United States, including to:
Consider ways to enhance protections for whistleblowers who report potential FCPA anti-bribery violations by non-issuers and provide further guidance on available whistleblower protections;
Continue to further evaluate and refine policies and guidance concerning the FCPA;
Make publicly available the extension and completion of NPAs and DPAs with legal persons in foreign bribery matters as well as the grounds for extending DPAs in FCPA matters;
Continue to evaluate the effectiveness of the Corporate Enforcement Policy in particular in terms of encouraging self-disclosure and of its deterrent effect on foreign bribery; and
Continue to address recidivism through appropriate sanctions and raise awareness of its impact on the choice of resolution in FCPA matters.
The report praises the United States for its sustained commitment to enforcing its foreign bribery offence as well as its key role in promoting the implementation of the Convention. This achievement results from a combination of enhanced expertise and resources to investigate and prosecute foreign bribery, the enforcement of a broad range of offences in foreign bribery cases, the effective use of non-trial resolution mechanisms, and the development of published policies to incentivise companies' co-operation with law enforcement agencies.
The report also notes a large number of positive developments and good practices, such as the DOJ's reliance on several theories of liability to hold both companies and individuals responsible for foreign bribery, and the United States' successful co-ordination that has allowed multi-agency resolutions against alleged offenders in FCPA matters. In parallel, the United States has increasingly sought to co-ordinate and co-operate in investigating and resolving multijurisdictional foreign bribery matters with other jurisdictions. Finally, the United States has helped foreign partners build their capacity to fight foreign bribery through joint conferences and peer-to-peer training thus enabling the law enforcement authorities of these countries to better investigate and sanction prominent foreign bribery cases.
The United States' Phase 4 report was adopted by the OECD Working Group on Bribery on 16 October 2020. The report lists the recommendations the Working Group made to the United States on pages 111-113, and includes an overview of recent enforcement activity and specific legal, policy, and institutional features of the United States' framework for fighting foreign bribery. In accordance with the standard procedure, the United States will submit a written report to the Working Group within two years (October 2022) on its implementation of all recommendations and its enforcement efforts. This report will also be made publicly available.
The report is part of the OECD Working Group on Bribery's fourth phase of monitoring, launched in 2016. Phase 4 looks at the evaluated country's particular challenges and positive achievements. It also explores issues such as detection, enforcement, corporate liability, and international co-operation, as well as covering unresolved issues from prior reports.
Skills and lifelong learning critical for all workers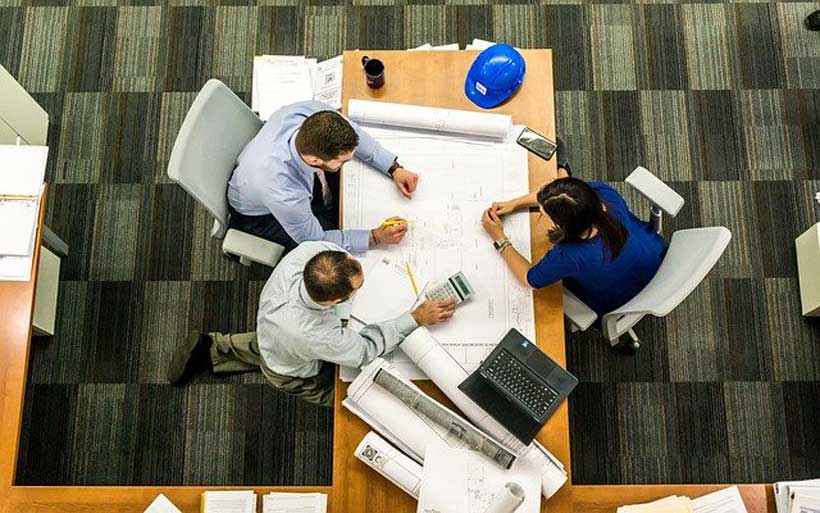 The International Labour Organization has published a new guide for trade unions on skills development and lifelong learning.

The guide "Skills Development and Lifelong Learning: Resource Guide for Workers'Organizations" , published by the ILO's Skills and Employability Branch and Bureau for Workers' Activities (ACTRAV) addresses key challenges facing workers' organizations, including best practices, key priorities and main challenges. It also outlines why trade unions should be involved in skills development and lifelong learning.

According to the guide, building the capacity and engagement of workers'organizations in skills development and lifelong learning, based on a human-centred approach and International Labour Standards, will help build a 'better normal' in the post-COVID-19 World.

"What matters in the end, is that ALL workers can acquire the skills of their choice to get jobs and to keep jobs, and to be equipped to face the transitions they will be confronted with over the working life. Skills development and lifelong learning are essential to enhance workers' capabilities to participate fully in decent work, to contribute to human development, active citizenship and the strengthening of democracy," said Maria Helena André, Director of the ILO's Bureau for Workers' Activities.

The guide is designed for workers' organizations, trainers, facilitators and ILO officials. It is part of a comprehensive programme of support for workers'organizations in preparation for the 2021 International Labour Conference (ILC), which will discuss skills and lifelong learning. It also paves the way for the general discussion on standing setting for apprenticeships, which takes place at the ILC in 2022 and 2023.

"If the lifelong leaning notion has to become a reality, the link between the world of education and the world of work needs to be very strong, bringing these together, through a process of social dialogue where governments, employers, and workers organization jointly formulate policies and programmes," said Srinivas Reddy, Director of the ILO SKILLS Branch.

A Global webinar bringing together workers' organizations, technical experts, academics and senior ILO officials was held on the November 18th 2020 to launch the guide.
Europe needs to prepare better for coming out of new strict containment measures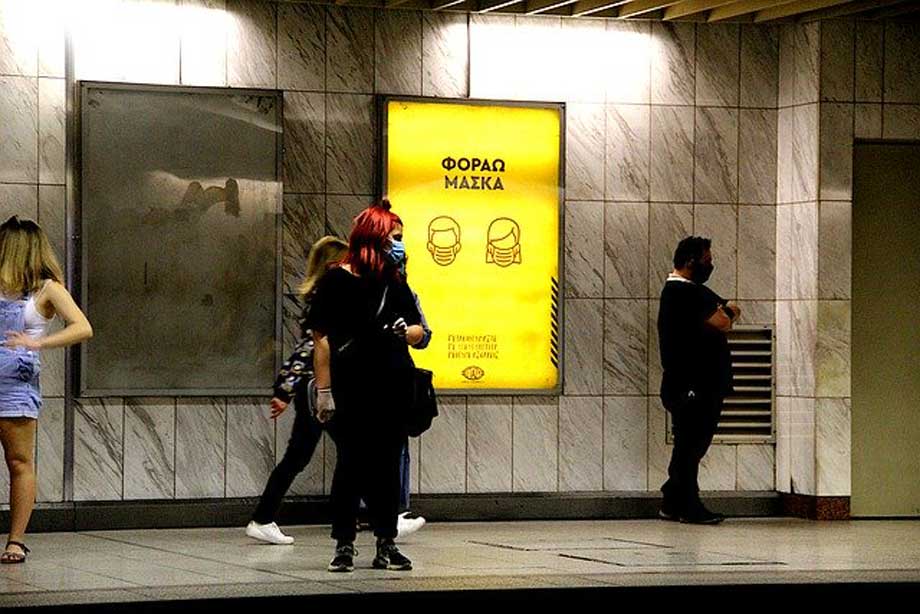 With the coronavirus (COVID-19) once again spreading rapidly, and the re-introduction of containment measures to flatten the curve of the epidemic, it is crucial for policymakers to plan effective strategies to re-open their economies to avoid further re-confinements. This should include much more effective testing, tracing and isolation policies that people can easily follow, as well as improved social distancing measures, according to a new OECD report.
Health at a Glance: Europe 2020 provides a first look at comparative data on how European countries have experienced and responded to the pandemic, including both outcomes and policies. Europe has again become a COVID-19 hotspot. As of 15 November 2020, over 10 million people in Europe had been infected and more than 265,000 died from COVID-19, with numbers continuing to rise rapidly. The report shows evidence that banning large gatherings, encouraging people to telework, mandating facemask wearing in public and encouraging their use in private gatherings involving at-risk groups, and strictly limiting capacity in restaurants, stores and other public indoor places can go a long way towards reducing the spread of the virus.
"The recent news of a vaccine is encouraging but tackling this pandemic is a marathon, not a sprint," said OECD Secretary-General Angel Gurría. "International collaboration will be key to ensuring mass production and widespread distribution of the vaccine. But countries also need to reinforce their support for the healthcare sector and workers, and extend the scale and effectiveness of testing, tracing and isolation policies."
A few European countries, like Norway and Finland, have been better able to contain the spread of the virus, partly because of geographic factors (lower population density) but also because of greater preparedness and rapid and effective test, track and trace (TTT) strategy, and stronger trust and compliance of citizens with government rules and recommendations. Outside Europe, the four OECD countries in the Asia/Pacific region (Korea, Japan, Australia and New Zealand) have successfully controlled the COVID-19 outbreak. Beyond their geographical characteristics, these countries quickly introduced effective testing, tracing and isolation policies as well as trust and compliance with social distancing and other key guidelines.
More effective testing, tracing and isolation policies are crucial. Many countries are still struggling to get test results back to people quickly and the effectiveness of contact tracing applications has been limited in several countries. Greater logistical efforts are needed to make tracing of contacts effective and for people infected with COVID-19 to isolate themselves.
During the first wave of the pandemic, 90% of deaths were people over 60 years old and about half or more of COVID-19 deaths in many European countries were among people living in care homes. Measures to isolate confirmed cases in nursing homes have improved, although it remains a challenge to isolate residents with certain conditions, such as neurological disorders like Alzheimer's disease and other dementias, without increasing further their psychological distress.
The pandemic has also highlighted the shortages of health workers in many countries before the crisis, as well as the need to create additional reserve capacity that can be quickly mobilised in times of crisis.
Many people with chronic and other conditions besides COVID-19 were unable to access needed care during the first peak of the pandemic in Spring 2020. Access to primary care and specialist care needs to be maintained to respond to all care needs and minimise any complications and indirect deaths from the pandemic.
Even before the COVID-19 pandemic hit, waiting times for elective surgery were on the rise in many European countries, as the demand for surgery was increasing more rapidly than supply. These waiting times are likely to increase further in several countries, as many elective surgeries and cancer diagnoses and treatments were postponed during the pandemic.
The report also makes the case to address other ongoing important risk factors to health, notably air pollution that causes hundreds of thousands of deaths each year across EU countries.
Health at a Glance: Europe 2020 is the result of ongoing close collaboration between the OECD and the European Commission to improve country-specific and EU-wide knowledge on health issues as part of the Commission's State of Health in the EU cycle.