Going Digital is Necessary for Small Businesses to Survive
APEC member economies must work together to promote and encourage the transition of the region's micro, small and medium enterprises (MSMEs) to the emerging digital economy, urged Malaysia's Minister of Entrepreneur Development and Cooperatives, Dato Sri Dr. Haji Wan Junaidi Bin Tuanku Jaafar.
"Going digital is not an option, it has to be done. It is a necessity to survive," he said in his opening remarks of the APEC 26th Small and Medium Enterprises Ministerial Meeting held virtually on Friday.
APEC ministers in charge of small and medium enterprise policy exchanged views to address the severe economic impact of the pandemic to MSMEs and detailed steps to build more resilient, inclusive and sustainable environment for the sector.
MSMEs play a significant role in the region's economic growth, contributing around 40 to 60 percent to the growth domestic products of most APEC economies. As a response to the pandemic, APEC members have been providing support measures for the sector ranging from tax reliefs, wage subsidies, interest rates reduction, soft loans and refinancing, so that business owners and managers can sustain their operations and continue to contribute to the global economy.
"In the new normal, businesses must pivot their strategies and business models to adapt to the digital economy and incorporate innovation and technology in order to remain resilient," he added. "Besides all the fiscal stimulus, it is equally imperative to support MSMEs to go digital while helping them to adjust and overcome the challenges."
He cautioned members of the multi-faceted challenges and concerns of going digital, including data privacy, cybersecurity, digital fraud and the digital divide. He highlighted the importance of strengthening cooperation and collaboration within APEC member economies "during and beyond this pandemic."
APEC has been consistent in acknowledging the significant contribution MSMEs give to the region's economy and employment. In her remarks at the meeting, Dr Rebecca Fatima Sta Maria, Executive Director of the APEC Secretariat, highlighted that policy work undertaken by other APEC groups can contribute to helping MSMEs in the region.
"Support for MSMEs in APEC is cross-cutting and requires close partnership within our fora and the private sector," she said. "We need to advance progress in structural reforms, trade facilitation and digital initiatives such as the single window implementation to make it easier, faster and cheaper to do business in the region and to ensure seamless flow of good and services within economies and across the borders."
During the meeting, ministers endorsed a joint statement focusing on member economies' commitment to support MSMEs in restarting and reviving their businesses through digitalization, innovation and technology.
Ministers also endorsed a new five-year vision to reinforce business ethics and integrity in health-related sectors called Vision 2025 launched earlier this month at the 2020 APEC Business Ethics for SMEs Virtual Forum under the world's largest ethics pacts to strengthen ethical business practices in the medical device and biopharmaceutical sectors.
Dubai Chamber Continues Bolstering Economic Ties Between UAE And Africa
United Arab Emirates has launched its 6th edition of Global Business Forum Africa (GBF Africa) that aims at scaling-up and strengthening multifaceted business with Africa. With its first class Emirates airline, the airline network will facilitate the participation in the forum of African leaders and corporate business leaders.
Under the patronage of His Highness Sheikh Mohammed Bin Rashid Al Maktoum, Vice President and Prime Minister of the UAE and Ruler of Dubai, GBF Africa is bringing the trade and investment community back together to explore bilateral trade opportunities between Dubai and Sub-Saharan Africa.
Now in its 6th edition, Global Business Forum Africa facilitates international revenue flows by engaging leading decision-makers on the global investment scene. Influential stakeholders participate in constructive dialogue at the highest level, focusing on key economic developments and investment opportunities emerging across the continent.
This forum among other key objectives aims to build bridges between UAE and African business communities and explore untapped trade and investment potential. It represents an unprecedented opportunity for businesses of all sizes, international organizations and government entities from across the world, to come together to foster a more diversified and resilient global economy, inspire a vibrant business environment and drive sustainable growth.
Besides Africa, it has the Global Business Forum ASEAN established as a platform for insightful dialogue between government and business leaders in the UAE and ASEAN by identifying opportunities for mutual growth. The Regional Comprehensive Economic Partnership is set to re-shape global connectivity and add US$186 billion to global GDP by 2030.
It further launched in 2016, Global Business Forum Latin America that seeks to pave the way for long-lasting partnerships between business communities in the GCC, Latin America and Caribbean (LAC). The forum explores existing trade synergies and bilateral business opportunities, while strengthening Dubai's position as a gateway for Latin American companies.
As expected, Heads of State, more than 30 Ministers, high-ranking Government officials and prominent influential business leaders from Africa have confirmed their participation for the sixth edition of the Global Business Forum Africa (GBF Africa), which takes place on October 13-14, 2021 at Expo 2020 Dubai.
Dubai Chamber is organizing GBF Africa 2021 in partnership with Expo 2020 Dubai under the theme "Transformation Through Trade" and the event will be held under the patronage of H.H. Sheikh Mohammed bin Rashid Al Maktoum, Vice President and Prime Minister of the UAE and Ruler of Dubai.
The organizers have listed top-level participants including H.E. Filipe Nyusi, President of Mozambique; H.E. Felix Tshisekedi, President of Congo; H.E. Dr C.G.D.N. Chiwenga, Vice President of Zimbabwe; the Chief Minister of Jersey; the Secretary General of COMESA; more than 30 ministers and high-ranking African officials, including ministers from Ghana, Angola, Ethiopia, Uganda Zimbabwe and Liberia, Kenya, Botswana, Côte d'Ivoire, Mauritius, Mozambique, Namibia, Niger, Senegal, Seychelles, Congo and the Kingdom of Lesotho, as well as government officials from Rwanda and Kenya.
H.E. Reem Al Hashimy, UAE Minister of State for International Cooperation and Director General of Expo 2020 Dubai, said: "Countries from across the world that are participating in Expo 2020 are eager to widen and deepen their ties with Africa, and GBF Africa will be a crucial forum where the continent can share its plans and achievements, seek investments and solutions to its challenges and forge new relationships across the globe."
H.E. Hamad Buamim, President and CEO of Dubai Chamber, said: "The success that GBF Africa has had in attracting African presidents, ministers and influential leaders to join its high-level talks reflects the forum's position as a leading global platform for exploring investment opportunities in the African continent. It reinforces the crucial role played by Dubai's wise leadership in expanding the emirate's trade links with emerging markets around the world."
According to Buamim, the Dubai Chamber is keen to continue its efforts to promote building strategic partnerships with the key players in the African business ecosystem. The Chamber is also committed to encouraging and supporting local and national companies to invest in African markets and enhance sustainable economic growth and development.
Ambareen Musa, Founder and CEO of Souqual in the UAE said: "As we grow and scale-up in the Middle East, this gives us a lot of exposure for potentially getting into Africa as a region."
Through its network of international representative offices, trade missions and high-profile business forums, Dubai Chamber of Commerce & Industry works to raise Dubai's profile as a global trade and investment hub. The Chamber represents more than 260,000 companies, making it one of the world's largest membership-based Chambers of Commerce.
Picking the perfect social media channel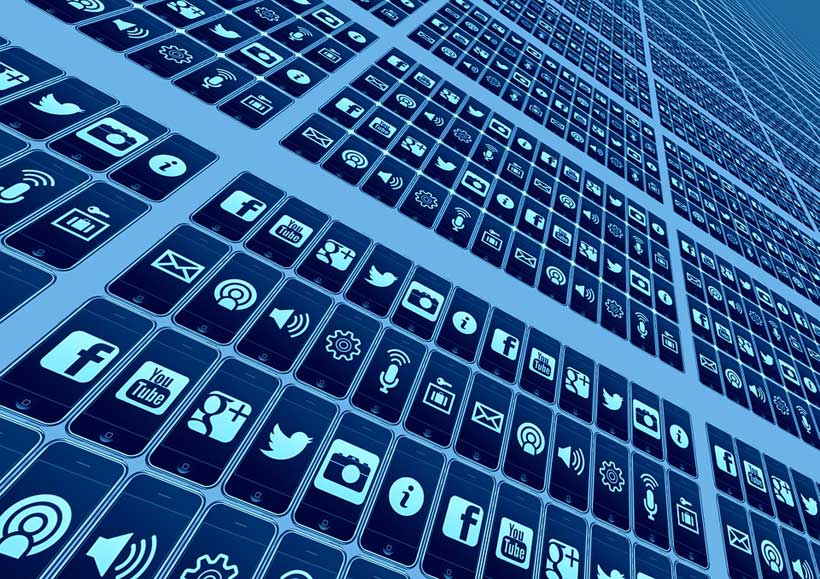 No product or service can be purchased if nobody knows that it exists. This is the function of marketing, which is to create awareness about your brand, engage with followers to promote the value which you offer and receive value in return, via sales. For decades the process of marketing involved a heavy price tag, as advertising via TV, radio and magazine involved a multitude of costs. While some of these mediums are still popular, today with the incredible addition of social media channels, marketing is now the gift that keeps on giving. Traditional methods cannot compete with the ease of use, quick feedback available thanks to the 2-way flow, and their pricing, a fraction of the cost. Each of the platforms currently available opens the door to a stage on which you can entertain clients, old and new, in a friendly and informal manner, which doesn't of course negate the necessity for quality and thoughtful content, regularly. What you do on one can be easily repeated on another, oftentimes with only minor adjustments, so don't feel pressured to select only one. All do have a personality though, so consider these aspects as you determine where to next.
• Your Audience
You need to know where your target audience is, what they are talking about, what they are responding to, and how you will be able to convert them into a customer. You will want to know on which networking platforms these people spend their time. As you brainstorm these vital questions, you will determine a list of your target audiences and then you can set out to find them online. Instagram, for example, has become more than just a way to share your vacation pictures with friends and family. Brands have been using Instagram as a new marketing platform for years now because there's a great potential for growing a business regardless of what demographic you want to target. And using an Instagram growth service like Growthsilo makes things even easier because it allows you to reach a massive audience in no time. With over 1 billion active monthly users of the app, it's worth exploring how you can tap into this audience to grow your business.
In this post, we'll discuss some best practices for utilizing Instagram as an effective tool in your digital marketing strategy. For example: Try adding links to products or services within the captions of posts; use hashtags strategically; utilize geolocation filters; make sure you're posting content
The demographics of each social media platform indicate who they appeal to in the main and this is valuable insight and can inform your choice, however, these stats change quite regularly, as the platforms morph with new offerings. Current info is available online, so tap in when you're ready. That said, almost all the platforms appeal to a full range of demographics, so your efforts on all will not go unrewarded if implemented efficiently.
• Advertising Options
Your business profile on each of the platforms will be a core focus area for your calendar of content which you must be deliberate about developing. Fools rush into random posts, published at any time of the day and on any day of the week. Stats provide evidence on when your post advertising your latest product will have the greatest likelihood of being seen. Ignoring these key insights will mean that your communication will disappear in the user's feed, never to be seen, acknowledged, or acted upon. TikTok, Instagram, and Twitter have each developed an advertising-specific facility on their platform, which is an additional marketing avenue and all will ensure a bigger stage and brighter lights on which to captivate. This additional service is professionally supported by each platform who well understands how attractive and effective this value-add is. The more informal option of engaging on other apt user profiles, including industry influencers, competitors, active followers, is a valuable avenue to include in your campaigns. Likes and comments elsewhere increase your visibility, following, and the bottom line.
• Posting Methods
Publishing on all platforms means that the content you've prepared and placed into a post will be distributed to all your followers. What this content looks like and how it reads will differ from one to another and this will be based on the personality of each platform. TikTok calls you to action with a 15 second to 3-minute short-form video, which is casual, fun, and informative. Instagram encourages visuals, whether a static image or a video, blended with concise copy and hashtags. The latter, also an integral part of Twitter, categorizes your product aptly online, making you significantly more visible. Twitter, originally focused on succinct copy, now also highlights the efficacy of drawing attention via an image. They evoke feelings and oftentimes inspire. They can stop the viewer in their tracks within a split second, which is much harder for copy to do, which requires more of the users time, something which is in limited supply
Essential homework is done, the list of social media channels that will appear on your menu will include Twitter, TikTok, and Instagram. Avoid distracting yourself from that which you are responsible for within the business unless circumstances allow. Otherwise, contract with one of the many digital marketing experts who will hold your hand on this vital journey.
Your brand needs to be on Twitter, here is why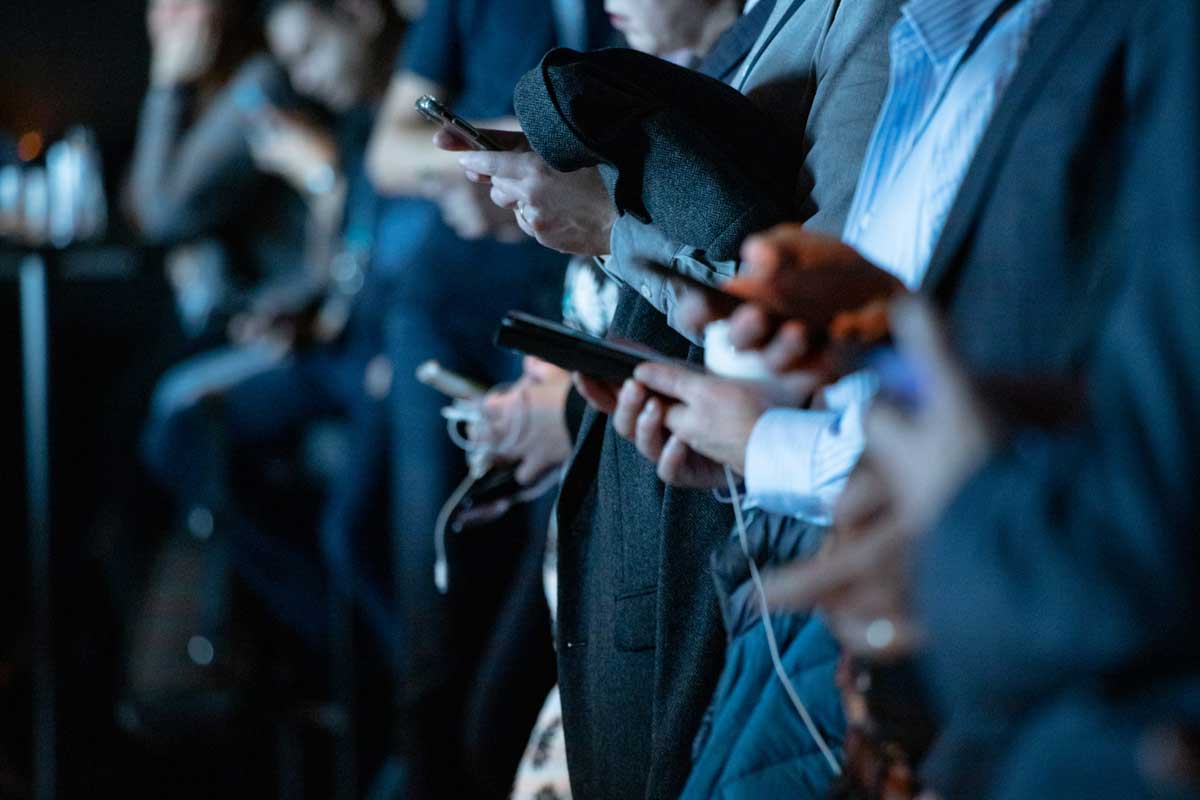 Most of us are familiar with doing business physically through stores, but with the introduction of the internet, there are new ways that businesses can showcase and sell their products or services. One of the most used avenues for that is social media which comes with many alternatives depending on the target market you are looking for. While some cater to specific age groups, others cater to multiple age groups. There's a platform for everyone and more are still coming onto the scene.
Some popular social media platforms include Facebook, Instagram, TikTok, and Twitter. Our focus is on Twitter which is a text-based platform that allows sharing of information in real-time. Many brands are leveraging the power of Twitter to increase their brand awareness that potentially could result in sales. This can only happen by drawing in more followers either by yourself or using growth services. It is very easy to buy real Twitter followers via a growth service like Twesocial, and the choice is dependent on your budget and capacity. Some of the reasons why Twitter should be on your social media platform list will be shared in this article.
Talk to Consumers
Twitter is an interactive platform. Besides sharing content about your brand, you get to interact through their different engagement features such as retweets, likes, and comments. This creates a voice behind your brand that allows users to connect. Users want to associate with brands that sound human which means they speak and respond to their queries. Due to its real-time sharing features, you also get to share as much as you can with users that helps them get to know what your brand is all about and what value it can add to them.
Drive Traffic
There are options in your profile to add different things including a bio, profile picture, and link to your website. If your bio is attractive, customers may be drawn to investigate more through your website which you should include in the profile. This means it will drive traffic toward your site. Additionally, you may add a link in responses to questions asked by users on Twitter that can direct them to sections of your site that answer their questions. This gives your website more visibility and allows users to get much more information than they may be able to find on your Twitter page.
Research Your Sector
Fortunately, Twitter has so many other businesses that may be in your niche. To understand how your niche works, you may consider doing research through Twitter on the competition to help you understand the ins and outs and guide you on what works best both on and off social media. You do not have to learn it all on your own if you can leverage social media. You can learn some marketing tactics like hosting promotions, events, using hashtags, and using videos in your tweets to boost engagement. There is a lot of benefit to using Twitter to research the best ways to market your business and stand out from the competition.
Convenience
You do not need to carry a whole marketing team with you to tweet. Since Twitter is available on mobile devices, you can take it anywhere you go including your trips, and still be able to post and engage with your customers at any time. This means you can respond to customer queries anytime and anywhere. This makes a brand more available to customers which can help it stand out in a time where people want immediate responses to their queries. Additionally, it is also free to join Twitter which makes it very affordable for any business especially those starting.
Conclusion
Twitter is a great platform once you learn how you can use it best to create awareness about your brand. It offers many features that if used right, can push your business to the next level. Since information is regularly changing on the platform, you can constantly update posts to get more engagement depending on your niche. The value you get includes convenience, a research resource, increasing website traffic, and engaging consumers.
If you want an affordable means to get the word out and interact with customers regularly, you should consider Twitter and all its features. Used correctly, the sky's the limit for your business.