MSMEs Key to Southeast Asia's Post-COVID-19 Recovery
Strengthening the dynamics of micro, small, and medium-sized enterprises (MSMEs) with innovation and internationalization will be key to revitalizing Southeast Asian economies devastated by the coronavirus disease (COVID-19) pandemic, according to a new report from the Asian Development Bank (ADB).
MSMEs are a critical driving force in Southeast Asian economies, accounting for an average of 97% of all enterprises and 69% of the national labor force from 2010 to 2019. They contributed an average of 41% of each country's gross domestic product over the same period.
"MSMEs in Southeast Asian economies mainly focus on domestic markets and their level of entrepreneurship remain suboptimal. Supporting the development of MSMEs, particularly in technology adoption and participation in global supply chains, will contribute to inclusive growth and aid in recovery efforts from COVID-19," said ADB Chief Economist Yasuyuki Sawada. "We're confident that this new report, Asia Small and Medium-Sized Enterprise Monitor (ASM) 2020, which provides a rich set of data and analyses on MSME development in Southeast Asia pre-COVID-19 pandemic, would become a benchmark in helping design feasible government assistance for MSMEs amid a new normal in the region."
The first volume of ASM 2020, released today at a virtual launch attended by ADB Vice-President for Knowledge Management and Sustainable Development Bambang Susantono, presents a detailed assessment of financial and nonfinancial issues facing MSMEs in Southeast Asia at both the country and regional levels. It also analyses policies and regulations surrounding MSME development and access to finance in each country in Southeast Asia.
Key findings from the report's second volume, to be released on 28 October, examines the impact of COVID-19 on MSMEs in Indonesia, the Lao People's Democratic Republic, the Philippines, and Thailand based on rapid surveys conducted from March to May this year. The challenges faced by MSMEs in the region have been exacerbated by COVID-19, with demand for MSME products and services declining since the onset of the pandemic. This has resulted in layoffs, reduced business operations, and a depressed outlook for the sector. The report explores policy approaches that could support MSMEs during and after the pandemic.
ASM 2020's remaining two volumes will be released by the end of 2020. They comprise a thematic chapter analyzing the impact of fintech-based loans to tricycle drivers in the Philippines; and a technical assessment that will present ADB's new Small and Medium-Sized Enterprise Development Index.
Confident in managing liquidity, organizations still face challenges forecasting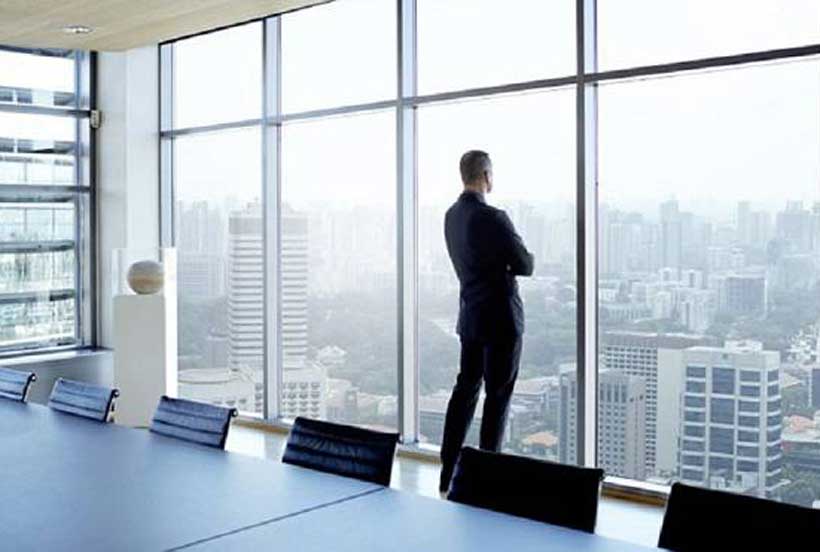 Most responding C-suite and other executives (84.6%) feel confident in their organizations' abilities to manage cash and liquidity, according to a Deloitte poll. But as uncertainty persists, it's important for organizations to continue to improve and strengthen their cash and liquidity management abilities so as not to provide a false sense of security.
"With increased disruption from the pandemic, it's important for executives to build long-term, sustainable strategies for liquidity versus focusing on short-term fixes which can provide a false sense of security. Bettering processes like forecasting can help give better visibility into cash-flows which in turn can help attain liquidity objectives."
While forecasting can help give organizations better visibility into their financials, doing so has been difficult for many organizations amid the pandemic. Respondents stated that forecasting was either their top challenge (13.8%) or among their top challenges (54%) with liquidity and cash management during COVID-19.
"The pandemic has shifted executives' focus from long-term planning to addressing more immediate business concerns—putting forecasting capabilities into the spotlight, which has shown weak points in these efforts. Gaining better visibility into forecasting to fully understand the liquidity impacts in their business is critical in navigating a path forward," Jackson continued.
Advanced technologies are here to help but few are taking advantage
With forecasting challenging executives, especially in a time of increased disruption, leveraging advanced technologies can help. However, only 13.5% of respondents stated they are currently doing so and 18.8% of respondents plan to implement in the next 12 months. Almost half of respondents (46.8%) stated that they have no plans to use advanced technology in their liquidity management efforts.
Jackson said, "Utilizing technologies like advanced analytics can help executives save time and gain valuable insight that might not have otherwise been available—identifying trends and issues throughout areas like forecasting efforts. Ultimately, advanced technologies can help executives evaluate the most strategic ways to strengthen their liquidity."
Through disruption, organizations are regularly updating liquidity management efforts
Executives stated that their organizations are updating cash flow and liquidity management plans in a regular cadence. Nearly a third (31.4%) of respondents are updating their plans monthly and nearly a quarter (24.5%) are updating their plans on a weekly basis. Only 7.2% of respondents stated they were not making changes to their cash flow and liquidity management plans.
Jackson concluded, "Efforts in managing cash flow and liquidity have usually been reserved for companies in distress. However, with the pandemic and increased disruption, these efforts are now relevant for almost every organization. Executives should recognize that now is the time to act by updating or creating better processes, gaining visibility and enhancing capabilities to make proactive and informed decisions that affect liquidity."
Family businesses risk missing the mark on ESG – PwC
In a year where business has had to transform the way it meets the needs of society and the environment, family owned businesses risk falling behind, according to a new global survey of 2,801 family business owners.
While more than half (55%) of respondents saw the potential for their business to lead on sustainability, only 37% have a defined strategy in place. European and American businesses are lagging their Asian counterparts in their commitment to prioritising sustainability in their strategy. 79% of respondents in mainland China and 78% in Japan reported 'putting sustainability at the heart of everything we do' compared to 23% of US and 39% in the UK. Larger businesses and those owned by later generations also buck the trend, with greater focus on sustainability.
This reluctance to embrace sustainability comes despite the fact family owned businesses are highly likely to see a responsibility to society. Over 80% engage in proactive social responsibility activity, and 71% sought to retain as many staff as possible during the pandemic. Nor is it a function of economic pessimism – less than half (46%) expect sales to fall despite the pandemic and survey respondents felt optimistic about their business' abilities to withstand and continue to grow in 2021 and 2022.
Instead, the issue is an increasingly out-of-date conception of how businesses should respond to society, with 76% in the US and 60% in the UK placing greater emphasis on their direct contribution, often through philanthropic initiatives, rather than through a strategic approach to ESG matters. Family businesses are also somewhat insulated from the investor pressure that is currently pushing public companies to put ESG at the heart of their long term plans for commercial success.
Peter Englisch, global family business leader at PwC says,
'It is clear that family businesses globally have a strong commitment to a wider social purpose. But there is a growing pressure from customers, lenders, shareholders and even employees, to demonstrate a meaningful impact around sustainability and wider ESG issues. Many listed companies have started to respond but this survey indicates that family businesses have a more traditional approach to social contribution.
'Family businesses must adapt to changing expectations and, by failing to do so, are creating a potential business risk. This is not just about stating a commitment to doing good, but setting meaningful targets and reporting that demonstrate a clear sense of their values and purpose when it comes to helping economies and societies build back better.'
Growth
The survey suggests family businesses have weathered the pandemic relatively well. Less than half (46%) expect sales to fall despite the pandemic and survey respondents felt optimistic about their business' abilities to withstand and continue to grow in 2021 and 2022.
Family business lagging on digital transformation
Even though 80% of family businesses adapted to the challenges of the COVID-19 pandemic by enabling home working for employees, there are also concerns about their overall strength when it comes to digital transformation.
62% of respondents described their digital capabilities as 'not strong,' with a further 19% describing it as a work in progress.
Yet here there are clear generational differences: 41% of businesses that describe themselves as digitally strong are 3rd or 4th generation, and Next Gens have taken an increased role in 46% of digitally strong businesses.
Peter Englisch says,
'It is a concern that family businesses are lagging behind the curve. There is clear evidence that having strong digital capabilities enables agility and success and that they have a similar enthusiasm for sustainability
'Businesses should consider how they can engage the experience and fresh insight of Next Gens when it comes to prioritising their digital journey.'
The governance gap
While family businesses report good levels of trust, transparency and communication, the survey highlights the benefits of a professional governance structure. While 79% say they have some form of governance procedure or policy in place, the figures fall dramatically when it comes to important areas: just over a quarter state they have a family constitution or protocol, while only 15% have established conflict resolution mechanisms.
Peter Englisch says,
'Family harmony should never be taken for granted – it's something that must be worked on and planned for, with the same focus and professionalism that's applied to business strategy and operational decisions.
'There are growing concerns from regulators around the world about family business succession, especially with a third of 1st, 2nd or 3rd generation businesses expecting the next generation to become majority shareholders in the next five years.
'It is therefore vitally important that businesses take a lead on ensuring they have formal processes in place they can ensure stability and continuity in the long run.'.
Services trade restrictions increased in 2020, compounding COVID-19 economic shock
The global regulatory environment for services trade became more restrictive in 2020, with new barriers compounding the shock of the COVID-19 pandemic on exporters, according to a new OECD report.
OECD Services Trade Restrictiveness Index (STRI): Policy trends up to 2021 shows an increasing pace in the erection of new barriers to services trade across all major sectors. New restrictions are affecting services traded through a range of commercial establishments, in sectors including computer services, commercial banking and broadcasting. Global services trade fell by 24% in the third quarter of 2020 compared to a year ago, a small uptick from the 30% year-on-year decline registered in the second quarter.
While the overall trend was toward greater restrictiveness, governments around the world did lower barriers to cross-border digital trade in 2020, as part of the overarching policy response to the COVID-19 pandemic. More facilitation measures for digital trade were issued than in previous years, helping remote working and online business operations.
"We have experienced a major shift in trade during the pandemic," OECD Secretary-General Angel Gurría said. "Transport and travel have collapsed, but digitally-delivered trade and enabling services such as telecommunications have contributed to the resilience of our economies. Lifting restrictions to trade in services will be critical as governments seek to put the global economy on the road to a strong, inclusive and sustainable recovery."
The report, which covers services trade regulations in 48 countries, representing more than 80% of global services exports, identifies top performers in terms of regulatory best practices, including Czech Republic, Latvia, the Netherlands, Japan, Lithuania and the United Kingdom. It also highlights recent reform efforts in Brazil, China, Iceland, Indonesia and Kazakhstan.
National and collective action to ease barriers to services trade can reduce trade costs for firms that provide services across borders. On average across sectors and countries, services trade costs could decline by more than 15% after 3-5 years if countries could close half of the regulatory gaps with best performers. An ambitious services trade agenda, including new services market access commitments in comprehensive trade and investment agreements, can drive such gains, the report said.