ADB Helps Boost Philippine Military's COVID-19 Testing Capacity
The Asian Development Bank (ADB) has donated two coronavirus disease (COVID-19) testing machines that can each test nearly 100 people per hour to the Armed Forces of the Philippines (AFP) to support the country's response to the COVID-19 pandemic.
The real-time Polymerase Chain Reaction testing machines will be installed in the Philippine Army Molecular Laboratory in Fort Bonifacio, Taguig City. The laboratory will support the COVID-19 testing of AFP personnel in Metro Manila as they continue to play a key role in reducing the spread of the virus.
"ADB supports the Philippine government's strategy to prevent and control COVID-19 by expanding testing, particularly in hardest-hit Metro Manila and surrounding provinces," said ADB Director General for Southeast Asia Ramesh Subramaniam. "We have seen military personnel in action on the frontline from the beginning of the pandemic and we hope the new testing machines will help ensure the safety of AFP's essential workers."
For more than 7 months, the military has played a key role in implementing official COVID-19 control measures in the Philippines. They operate checkpoints, distribute food, and manage local quarantine regulations. The government is seeking to raise its daily COVID-19 testing capacity to about 50,000 by the end of the year, compared with nearly 31,000 as of 15 August.
Procurement of the testing machines, at $35,000 each, is part of ADB's $5 million Rapid Emergency Supplies Provision Assistance to the Philippines, approved in March 2020. The program is known locally as Bayan Bayanihan. The program involved ADB working closely with AFP to urgently deliver emergency food assistance to around 162,000 vulnerable households in Metro Manila and nearby provinces in April and May 2020. This innovative program successfully brought in additional resources from private and philanthropic organizations.
On 24 April, ADB approved a $1.5 billion loan to help the Philippine government fund its COVID-19 response program and strengthen the country's health care system in its fight against the pandemic. Other support includes a $3 million grant on 14 March to build a pandemic laboratory in the Jose B. Lingad Memorial General Hospital in San Fernando, Pampanga that can process 3,000 COVID-19 tests daily. Equipment for the new laboratory was airlifted by the Philippine Air Force from Shenzhen, the People's Republic of China, in April at the height of the strictest lockdown in Metro Manila due to the pandemic.
On 27 April, ADB approved a $200 million loan to help the government provide emergency cash subsidies to vulnerable households amid the pandemic. A $125 million loan was approved by ADB on 25 August to help the Philippines improve health services across the country through medical equipment and supplies procurement, upgrade, and related training.
Substantial progress made in Vienna; sides focusing on Safeguards
The third day of talks between experts from Iran and the EU centered around technical and legal matters regarding the Safeguards agreement between Iran and the International Atomic Energy Agency (IAEA).
Delegates from Iran, the EU and the U.S. resumed talks in Vienna on Thursday after nearly a five-month hiatus. This round of talks started on Thursday without the presence of nuclear negotiators from the European trio – Germany, France and Britain. Only experts from these three countries have attended the negotiations.
Iran believes that any agreement on restoring the nuclear deal, officially called the Joint Comprehensive Plan of Action (JCPOA), is dependent on putting an end to unsubstantiated allegations about Iran's past nuclear program. Iran insists that these questions had already been resolved within the PMD, when the nuclear deal was signed in July 2015.
According to reports, substantial progress has been made in bringing the views of Iran and the U.S. closer together during the last three days. However, in Tehran's view nothing is resolved until everything is settled.
Behrouz Kamalvandi, the spokesman for the Atomic Energy Organization of Iran (AEOI), also confirmed on Saturday that talks are mainly focused on Safeguards issues.
"We are now negotiating," Kamalvandi said of the talks between Iran's nuclear experts with Mora.
On the atmosphere of the talks, he said, "It is not bad."
Mohammad Marandi, a senior expert on nuclear issues, also told Al-Mayadeen TV that "progresses" have been made in Vienna, but one should be "cautious". He argued the success of talks is 50 percent. Marandi said the differences remain only between Iran and the United States.
He added, "We have heard from certain European sources that the Americans have revived their views on certain issues."
The Russian chief negotiator in the Vienna talks, Mikhail Ulyanov, also tweeted that there is "no unresolvable issue" on the table in the Vienna talks.
Source: Tehran Times
Giraffes, parrots, and oak trees, among many species facing extinction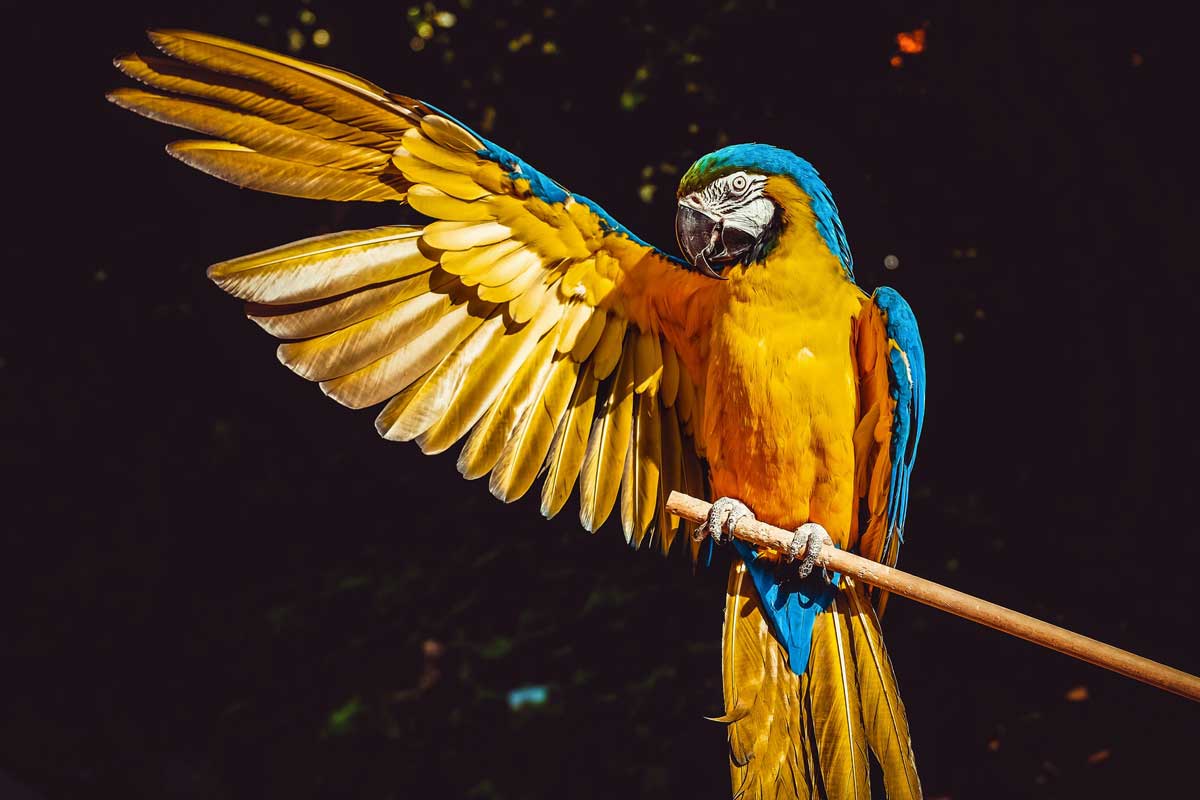 Around one million species are facing extinction, according to a report from IPBES, an independent intergovernmental science and policy body supported by the UN.
It may be surprising to learn that even giraffes, parrots, and oak trees are included in the list of threatened species, as well as cacti and seaweed.
It may be surprising to learn that giraffes, parrots, and even oak trees are included in the list of threatened species, as well as cacti and seaweed.
Seaweed is one of the planet's great survivors, and relatives of some modern-day seaweed can be traced back some 1.6 billion years. Seaweed plays a vital role in marine ecosystems, providing habitats and food for marine lifeforms, while large varieties – such as kelp – act as underwater nurseries for fish. However, mechanical dredging, rising sea temperatures and the building of coastal infrastructure are contributing to the decline of the species.
The world's trees are threatened by various sources, including logging, deforestation for industry and agriculture, firewood for heating and cooking, and climate-related threats such as wildfires.
It has been estimated that 31 per cent of the world's 430 types of oak are threatened with extinction, according to the International Union for Conservation of Nature (IUCN) Red List of threatened species. And 41 per cent are of "conservation concern", mainly due to deforestation for agriculture and fuel for cooking.
Giraffes are targeted for their meat, and suffer from the degradation of their habitat due to unsustainable wood harvesting, and increased demand for agricultural land; it's estimated there are only around 600 West African giraffes left in the wild.
Catastrophic results for humanity
The current biodiversity crisis will be exacerbated, with catastrophic results for humanity, unless humans interact with nature in a more sustainable way, according to UN experts.
"The IPBES report makes it abundantly clear that wild species are an indispensable source of food, shelter and income for hundreds of millions around the world," says Susan Gardner, Director of the Ecosystems Division at the United Nations Environment Programme (UNEP).
"Sustainable use is when biodiversity and ecosystem functioning are maintained while contributing to human well-being. By continuing to use these resources unsustainably, we are not just risking the loss and damage of these species' populations; we are affecting our own health and well-being and that of the next generation.
Indigenous knowledge
The report illustrates the importance of indigenous people being able to secure tenure rights over their land, as they have long understood the value of wild species and have learned how to use them sustainably.
Examples of the kinds of transformative changes that are needed to reduce biodiversity loss, include an equitable distribution of costs and benefits, changes in social values, and effective governance systems.
Currently, governments around the world spend more than $500 billion every year in ways that harm biodiversity to support industries like fossil fuels, agriculture, and fisheries. Experts say these funds should be repurposed to incentivize regenerative agriculture, sustainable food systems, and nature-positive innovations.
Escalation of violence in Gaza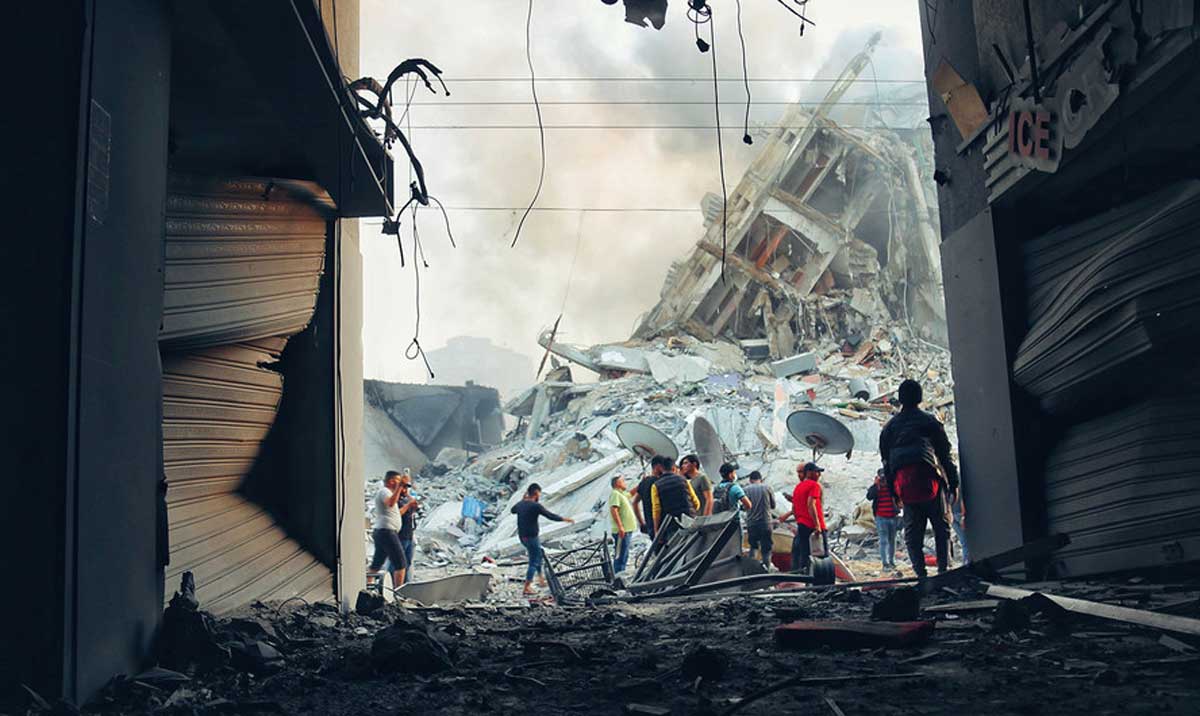 The ongoing and serious escalation of violence in and around Gaza between Palestinian militants and Israel has claimed the lives of 13 Palestinians by Israeli airstrikes, including a 5-year-old child and one woman, informed Lynn Hastings, UN Humanitarian Coordinator in the territory.
In a statement published on Saturday, Ms. Hastings expressed her grave concern for the situation that has left more than 100 Palestinians injured, as well as 7 Israelis.
Residential areas in both Gaza and Israel have also been hit and 31 families in Gaza are now homeless.
"The humanitarian situation in Gaza is already dire and can only worsen with this most recent escalation. The hostilities must stop to avoid more deaths and injuries of civilians in Gaza and Israel. The principles of international humanitarian law including those of distinction, precaution and proportionality must be respected by all parties", she urged.
Basic services in danger
Ms. Hastings warned that fuel for the Gaza Power Plant is due to run out this Saturday and electricity has already been cut.
"The continued operation of basic service facilities such as hospitals, schools, warehouses, and designated shelters for internally displaced persons is essential and now at risk", she cautioned.
The Humanitarian Coordinator added that movement and access of humanitarian personnel, for critical medical cases, and for essential goods, including food and fuel into Gaza, must not be impeded so that humanitarian needs can be met.
She also underscored that Israeli authorities and Palestinian armed groups must immediately allow the United Nations and its humanitarian partners to bring in fuel, food, and medical supplies and to deploy humanitarian personnel in accordance with international principles.
"I reiterate the United Nations Special Coordinator's appeal on all sides for an immediate de-escalation and halt to the violence, to avoid destructive ramifications, particularly for civilians", Ms. Hastings concluded.