'Very tough' months ahead in COVID battle- WHO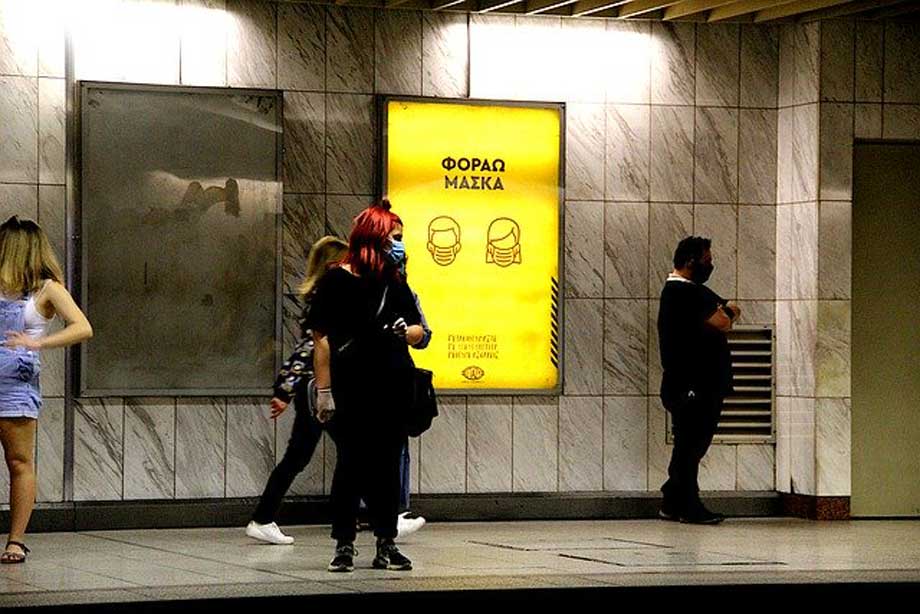 Facing another critical juncture in the COVID-19 pandemic, the World Health Organization (WHO) chief told reporters on Friday that a "very tough" few months lie ahead with too many nations seeing an exponential increase in cases.
Tedros Adhanom Ghebreyesus said some countries were now on a "dangerous track" and the worrying rise was leading to hospitals and ICUs "running close or above capacity – and we're still only in October."
"We urge leaders to take immediate action, to prevent further unnecessary deaths, and essential health services collapsing, and schools shutting again."
Action needed
The WHO Director-General said countries needed to "conduct honest analysis and consider the good, the bad and the ugly."
For those who have brought transmission under control, he said now was the time to "double down, to keep transmission at a low level, be vigilant, ready to identify cases and clusters, and take quick action."
He said there were "incredible stories of hope and resilience, of people and businesses responding creatively to the outbreak, and we need to share these widely."
Contact tracing is essential he added, and clear instructions on how to go about it, so more mandatory stay at home orders can be avoided.
Oxygen running low
Turning to the need to share all resources in the COVID fight equitably, Tedros noted that a heavy toll was being taken on the world's supplies of clinical oxygen, so crucial for those patients who need to be intubated, and many countries simply do not have enough.
The "global oxygen gap" is particularly acute in some of the poorest nations, where some have only five to 20 per cent of what they need for patient care.
In June, around 88,000 large cylinders were needed each day worldwide, to cope with the caseload, but with daily infections rising to around 400,000, that need has now risen to 1.2 million cylinders, just in low and middle income countries alone.
Somalia, Chad and South Sudan, were totally reliant on cylinders from private vendors, that were expensive, and with a long distance to travel often, said Tedros.
But now, WHO is working with ministries of health in those countries to design oxygen plants which fit their local needs, "which will result in sustainable and self-sufficient oxygen supply", he added.
'End-to-end solutions'
"The oxygen project, reflects WHO's commitment to end-to-end-solutions and innovation, to do what we do better, cheaper, and reach more people", he said, giving the example of a scheme underway to harness solar power, to run oxygen concentrators in remote places that lack a reliable electricity supply.
"Oxygen saves lives of patients with COVID-19, but it will also save some of the 800,000 children under five, that die every year of pneumonia and improve the overall safety of surgery".
A better world, means ensuring that oxygen is available to all, Tedros added.
World Polio Day week
The WHO chief also flagged the start on Saturday, of World Polio Day week, with partners around the world organising events and raising awareness of the need to eradicate polio, once and for all.
Over the summer, the wild polio virus was banished from Africa, thanks to the efforts of hundreds of thousands of health workers reaching millions of children with vaccines, marking "one of the greatest public health achievements of all time."
But the risk of resurgence always remains, which cases continue, and following an initial suspension of polio and other routine immunizations due to the pandemic, vaccinations drives have now resumed, said Tedros.
WHO issues warning on Indian cough syrup linked to 66 Gambian child deaths
The World Health Organization (WHO) has warned that a deadly batch of cough mixture connected to the deaths of dozens of children in Gambia may have been distributed to other countries.
The agency on Wednesday placed a medical product alert on cough and cold syrups made by India's Maiden Pharmaceuticals Ltd., which have been potentially linked to acute kidney injuries and 66 deaths among children in the tiny West African nation, WHO Director General Tedros Adhanom Ghebreyesus said during a media briefing.
Four contaminated Maiden products were found in a laboratory analysis to contain "unacceptable amounts of diethylene glycol and ethylene glycol," the WHO said. Tedros added that the global health body is conducting further investigations with the company and Indian regulators, while recommending countries remove the treatments from circulation.
"The four medicines are cough and cold syrups produced by Maiden Pharmaceuticals Limited, in India. WHO is conducting further investigation with the company and regulatory authorities in India"-@DrTedros https://t.co/PceTWc836t – World Health Organization (WHO) (@WHO) October 5, 2022
Calls to the drugmaker's corporate office in New Delhi weren't answered and the company, along with India's medical regulator – the Central Drugs Standard Control Organization – didn't immediately respond to emails seeking comment.
The deaths shine a spotlight on India's $42 billion drug making industry, which has been heavily promoted by Prime Minister Narendra Modi as the pharmacy of the world.
India supplies many of the cheap, generic drugs sold in American pharmacies and hundreds of countries globally. But treatments produced in the South Asian nation have been the source of multiple manufacturing scandals in recent years, including the export of tainted heart pills.
Closely-held Maiden Pharma has been making and supplying medical products for more than 30 years and has a presence across multiple countries in Africa, Asia, Eastern Europe, the Middle East, and Russia, according to its website.
New WHO strategy aims to strengthen rapid response to health emergencies
Amid mounting health emergencies globally – such as the COVID-19 pandemic, climate-related crises, and the war in Ukraine – the World Health Organization (WHO) on Wednesday announced an initiative to strengthen rapid response. The Emergency Medical Teams (EMT) 2030 Strategy was launched at a meeting in Yerevan, Armenia, bringing together health workers, technical experts and international partners from 110 countries.
EMTs are groups of health professionals, including doctors, nurses, paramedics, support workers and logisticians. They are trained and prepared to provide immediate support during an emergency.
A stronger network
The more than 500 people attending the meeting are part of the EMT Network, which spans WHO's six global regions.
The new strategy is the blueprint to continue to development of a network of effective and high-performing national, subnational and regional EMTs, in line with the agency's classifications and standards.
"As we build a new and stronger architecture for health emergency preparedness and response, a rapidly deployable global health emergency corps will be vital, building on the experience and capacities of Emergency Medical Teams," said the WHO Director-General, Tedros Adhanom Ghebreyesus, in his opening statement.
"The EMT 2030 strategy envisions a world in which every country has the ability to respond rapidly and effectively to national emergencies, leveraging regional and sub-regional capacities to support vulnerable communities and others in need."
Learning from the pandemic
The gathering also provides an opportunity to reflect on lessons learned from the response to multiple emergencies, such as the pandemic, now in its third year.
The global crisis has created an especially challenging context for emergency response in many countries.
For example, demand has increased for specialized skills on infection prevention and control, and the management of severe respiratory infection cases.
The WHO network has deployed nearly 200 international EMTs to support response in 67 countries, highlighting how specialized care teams support both a country's response while building national capacities. 
Value of collaboration
The pandemic "truly revealed the importance of strengthening in-country health emergency response capacities, including a highly-trained workforce and access to essential technology and equipment," said Dr. Hans Kluge, WHO Regional Director for Europe.
It has also underscored the benefits of collaboration between EMTs and other WHO entities, such as the Rapid Response Mobile Laboratories of the Global Outbreak Alert and Response Network. This allowed EMTs to diagnose cases faster, leading to quicker treatment and care.
"Bringing EMTs and mobile laboratories together is also proving highly successful in the context of humanitarian crises, making the health response more effective in areas where health facilities and systems have been compromised, as well as when countries are receiving significant numbers of refugees with multiple emergency health needs," Dr. Kluge added.
COVID-19: Report reveals mental health 'pandemic'
And in another global health development, countries are failing when it comes to protecting the mental health and wellbeing of health and care workers, WHO and partners said in a new report issued on Wednesday.
The study examines the impact of the COVID-19 pandemic on the mental health of these professionals, warning that this too is a 'pandemic'.
At least a quarter of those surveyed reported anxiety, depression and burnout symptoms.
Concern for women
The report was published by the Qatar Foundation, World Innovation Summit for Health (WISH), in collaboration with WHO.
Women, young people and parents of dependent children were found to be at greater risk of psychological distress.
The finding is significant, the report said, as women make up 67 percent of the global health workforce and are subject to inequalities in the sector, such as unequal pay.
The higher risk of negative mental health outcomes among younger health workers was also a concern.
"Well into the third year of the COVID-19 pandemic, this report confirms that the levels of anxiety, stress and depression among health and care workers has become a 'pandemic within a pandemic,'" said Jim Campbell, WHO Director of Health Workforce.
The report contains 10 policy actions for governments, including investing in workplace environments that prevent burnout, promote staff wellbeing, and support quality care.
HL7 FHIR, the Future of Health Information Exchange?
Health Level 7 International is an association that calls itself a non profit organization, ANSI-accredited standards developing organization devoted to creating a thorough structure and standards set for the exchange, incorporation, sharing, and retrieval of digital health data that endorses clinical practice and the management, delivery, and evaluation of health services.
A next-generation standards framework developed by HL7, FHIR is described as such on the HL7 website. The best aspects of HL7's v2, v3, and CDA product lines are combined in FHIR, which also makes use of the most recent web standards and places a strong emphasis on implementation.
Do you wonder what's the difference between HL7 and FHIR? The core development technologies are the fundamental distinction between HL7 and FHIR. FHIR depends on open web technologies like JSON and RDF data formats as well as RESTful web services. FHIR reduces the learning curve for developers because they are already familiar with these technologies, allowing them to start working more immediately.
The "Resources" of FHIR and How They Help the Provider
FHIR is essentially an effective mechanism for healthcare professionals to communicate data about patients in a range of settings, including in-patient, ambulatory, acute, long-term, community, allied health, etc. The implementation of FHIR through its Resources is the aspect of it that matters the most to providers. The resources are comparable to "paper 'forms' indicating various types of medical and administrative data that can be gathered and shared," as stated on their website. Each Resource or "form" is assigned a template by FHIR.
Why is FHIR important?
Data was locked in proprietary structures for many years. Providers, payers, and patients frequently had to revert to outdated, time-consuming techniques to transmit information, such as faxing chart notes or physically transferring paper-based records. Or systems had to transmit whole papers to answer a doctor's demand for specific health information. Doctors have to search through entire paperwork to find a single piece of information, which drains them and takes lots of time. Luckily, each Resource can be provided using FHIR without the whole clinical record. This enables a quicker and significantly more effective interchange of health information.
Why is HL7 FHIR the future of health information exchange?
Sharing data is made easier, implementation is greatly simplified, and mobile apps are support FHIR better. Additionally, it provides crucial use cases that are advantageous to patients, payers, and providers.
To expedite decision-making, physicians can exchange patient data more effectively among teams. Medical data can be added to claims data by insurance companies to enhance risk assessment, reduce costs, and enhance outcomes. Additionally, patients can have more influence over their health by getting access to medical data via user-friendly apps that operate on smartphones, tablets, and wearables.
What makes FHIR different from the rest of the previous standards?
Although FHIR differs from earlier standards in numerous ways, there are two fundamental distinctions that make it so remarkable:
Security: TLS/SSL encryption is necessary for any production health data exchanged over FHIR. This makes it significantly safer than earlier HL7 standards.
Resources: FHIR makes use of uniform data components and formats, also referred to as "Resources." The lowest feasible transactional unit in FHIR is a Resource, which provides significant data through a known identity.
FHIR can be used in a wide range of situations, such as mobile apps, cloud communications, data sharing based on electronic health records, server communication in large institutional healthcare providers, and more. Open source, cost-free, scalable, and adaptable summarize FHIR.