Make the Reskilling Revolution a Priority in the Recovery
"There has been a lot of talk during the last few years, but very, very limited action" on education, reskilling and upskilling efforts, said Alain Dehaze, Chief Executive Officer, Adecco Group, Switzerland, in a session on Transforming Education, Skills and Lifelong Learning at the World Economic Forum's Jobs Reset Summit today. "Efforts must include a range of stakeholders "because reskilling, upskilling and training are not [just] an individual question or a business questions or a governmental question."
The Palestinian National Authority has launched a novel effort aimed at "the rehabilitation of university graduates" through entrepreneurship, said Mohammad Ibrahim Shtayyeh, Prime Minister of the Palestinian National Authority. Many graduates end up unemployed because their degrees did not provide them with marketable skills. "We are teaching them to become computer coders, and we have introduced other vocational training courses," he said. "Students must stop relying on a job with the private sector or a job with the government. I want them to be self-employed."
"I'm so glad to hear that we have a national leader who really recognizes that entrepreneurship education is a priority, and it's something which can be taught," said Asheesh Advani, President and Chief Executive Officer, JA Worldwide, USA.
Lynda Gratton, Professor of Management Practice, London Business School, United Kingdom, agreed, adding that efforts to accelerate advances in education, training, reskilling and upskilling must be a multistakeholder effort, and inclusive: "Otherwise, in 10 years' time, we won't have the right people sitting in the right jobs." She noted that such efforts should "leverage technology" and that new credentials need to be established and recognized for the attainment of emerging skills.
Inclusion should extend beyond diversity "to include young boys and girls growing up across the world," said Mariéme Jamme, Founder and Chief Executive Officer, iamtheCODE, United Kingdom. "The starting point is actually to make sure their human rights are respected" and then giving them the tools they will need in the workplace.
"With today's kids, the thing they want to learn most … are things like coding and computer science," said Hadi Partovi, Founder and Chief Executive Officer, Code.org, USA. "Computer science and entrepreneurship are not only the skills that students need the most, but also the things they want the most."
With regard to credentials, Advani noted that they are partnering with employers to recognize a new micro-credential, encouraging young people to add it to their online jobs profile, and working with governments to get access to schools.
Advani also noted that "Even after doing an entrepreneurship programme, [students] don't become entrepreneurs. Soft skills, communication skills and adaptability skills become so important in the job market, knowing that young people are going to have potentially seven careers" during their lifetime.
Among the initiatives launched at the summit, government officials in Turkey today announced the launch of a Closing the Skills Gap Accelerator, joining 10 countries through the Forum platform in applying a similar framework to rapidly upskilling their workforce.
"Rapid technological progress, globalization and now COVID-19 are revolutionizing how we work. There will be a new set of skills needed to adapt and prosper. As policy-makers, we are obliged to ensure a smooth and equal transition that works for all. I trust that the Accelerator Network will further enhance real sector collaboration among nations. Turkey is ready to capture the opportunities of the new normal with its favourable demographics, flexible and skilled workforce," said Mustafa Varank, Minister of Industry and Technology of Turkey.
"In today's world where information and technology are changing rapidly, technology has gained a great momentum to become the new normal of our daily life with the pandemic process. This rapid momentum has made it inevitable to integrate new skills into our lives. This skills change will take place with a qualified education and, in this context, everyone from public institutions to non-governmental organizations has a great duty. I believe that the Closing the Skills Gap Accelerator Programme will play a role in strengthening cooperation in the new normal process and triggering the power of learning together," said Ziya Selçuk, Minister of Education of Turkey.
"By adopting an industry-oriented workforce transformation approach and seizing the demographic window of opportunity, the Ministry of Family, Labour and Social Services strives to prepare Turkey to meet the future labour market needs and challenges. With a view to leaving no one behind, we will improve the use of technology, ensure more productive and safer workplaces for emerging new types of work, and improve the digital skills of our workers within the perspective of tripartite dialogue," said Zehra Zümrüt Selçuk, Minister of Family, Labour and Social Services of Turkey.
In January 2020, the World Economic Forum launched the Reskilling Revolution, a multistakeholder initiative aiming to provide better education, new skills and better work to 1 billion people around the world by 2030. It serves as a platform for connecting and coordinating initiatives within specific countries, industries, organizations and schools. In the past months, it has supported stakeholders in adjusting their efforts to the new context of the pandemic and promoted rapid exchange of best practices between initiatives. We invite leaders and organizations to contribute to the platform.
More efforts needed to boost trust in AI in the financial sector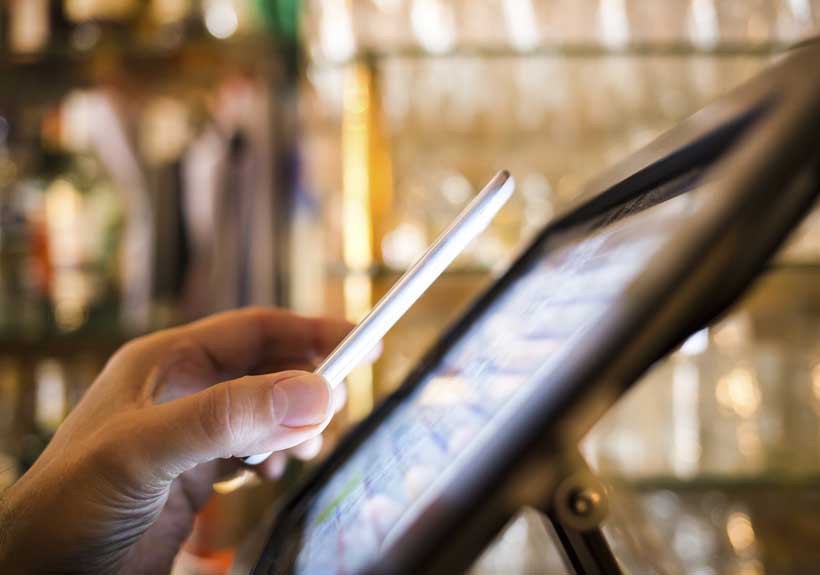 Governments, financial regulators and firms should step up their efforts to work together to address the challenges of developing and deploying trustworthy artificial intelligence (AI) in the financial sector, according to a new OECD report.
The OECD Business and Finance Outlook 2021 says that investment in AI finance is on the rise. The financial and insurance sector has consistently been within the top 10 industries in terms of the amount of VC investments in AI start-ups, investing over USD 4 billion worldwide in 2020. Almost 65% of VC investments in the sector went to American AI start-ups.
As AI applications become increasingly integrated into business and finance, the use of trustworthy AI will become increasingly important for ensuring trustworthy financial markets, says the report.
AI has the potential to facilitate transactions, enhance market efficiency, reinforce financial stability, promote greater financial inclusion and improve customer experience. But AI also raises unique challenges to privacy, autonomy, transparency and accountability, which are particularly complex in the financial sector, according to the Outlook.
Critically, increasingly complex AI algorithms that are difficult, or even impossible, to explain could amplify existing risks in financial markets or give rise to new risks.
Transparency, fairness, data governance and accountability are key to managing risk as determinants of trustworthy AI. Failing to foster these qualities in AI systems could lead to the introduction of biases generating discriminatory and unfair results, market convergence and herding behaviour or the concentration of markets by dominant players, which can all undermine market integrity and stability.
Existing financial regulations may fall short of addressing systemic risks presented by wide-scale adoption of AI-based FinTech by financial firms, says the report.
These conditions have led to a critical juncture for the deployment of AI applications in business and finance, according to the Oulook. Financial regulators are grappling with whether and how to adapt existing rules, or create new ones, to keep pace with technological advances in AI applications, while striking the right balance between managing risks and supporting innovation.
At the international level, the OECD AI Principles, adopted in May 2019, became the first international standard agreed by governments for the responsible stewardship of trustworthy AI. The OECD, together with international partners working to support financial markets and financial sustainability, must reinforce efforts to facilitate multilateral engagement on implementing the Principles in the context of financial markets and other business sectors.
50 Firms Collaborate to Champion Next Gen Careers in Industry
The World Economic Forum today launches the New Generation Industry Leaders (NGIL) programme, a global community of fast-rising young industrialists to accelerate environmental and social progress in manufacturing and production sectors, transforming perceptions and inspiring a new generation to take up a career in industry.
Over 50 world-leading companies in the production ecosystem, including Apple, DHL, Johnson & Johnson, Rockwell Automation, Siemens and Stanley Black & Decker, are supporting the NGIL programme. Beyond proposing their young leaders to join the community, these companies are making their training materials available to the community and executives are acting as mentors for the community members.
Emerging technologies are transforming industries as diverse as automotive, chemicals, electronics, healthcare and textiles. But industrial production is facing a skills shortage in all areas from R&D and design to consumer behaviour and end-of-use cycles. Research from global consulting firm Korn Ferry found that by 2030, there will be a global human talent shortage of more than 85 million people, which could result in $8.5 trillion in unrealized annual revenues. The New Generation Industry Leaders community will play an active role to address these challenges.
Mark Maybury, Chief Technology Officer of Stanley Black & Decker said: "Stanley Black & Decker is honored to contribute to the establishment of the NGIL community which fills a critical gap in the leadership development of future industrial leaders. This programme inspires the next generation through exposure to visionary industrial leaders, cross connecting this worldwide cohort to foster peer-to-peer learning and transforming their future by accelerating their growth and focusing their purpose on global challenges."
Tanja Küppers, Chief Operating Officer of DHL Supply Chain Europe, Middle East and Africa, said: "New Generation Industry Leaders have the ability to push innovative minds and fire up the hearts of people to reach great heights of sustainable performance; by embracing connectedness with the business, society and environment they act as responsible leaders towards their workforce, customers and partners."
Members of the New Generation Industry Leaders programme are nominated by senior executives from their respective companies and organizations. The first cohort of leaders numbers over 100, of whom half are women. They represent more than 20 countries and 12 industrial sectors, including energy, automotive, mining and metals. Each cohort of new leaders will embark on an 18-month journey embracing the following principles and activities:
· Get inspired: learning modules in strategy, leadership and operations, delivered by thought leaders, CEOs and senior executives from the production ecosystem.
· Connect: peer networking sessions to learn from each other's unique workplaces and career experiences and to share ideas, challenges and solutions.
· Transform: smaller cross-industry teams to help accelerate responsible industry transformation and co-create new ideas to get the world excited about new opportunities and innovations in manufacturing and production.
Members agree to collaborate to drive positive change within each impact area in their own organizations, with the goal of leveraging their shared efforts to engage with and attract younger generations.
Jeremy Jurgens, Managing Director at the World Economic Forum, said: "The transformation in manufacturing and production being driven by the Fourth Industrial Revolution can only succeed with the leadership and collaboration of young professionals. We are thrilled to announce the launch of this inaugural group of exceptional leaders who will challenge their peers to embrace the incredible opportunities promised by a career in industry."
Lawrence Whittle, Chief Executive Office of global technology firm Parsable, said: "Today's factories are the most technologically advanced work environments in the world. So much innovation is happening in industrial sectors. But industry has an image problem – it's not seen by young people as tech-savvy or future-focused. We urgently need to change perceptions around a career in manufacturing to attract and retain the finest talent from mobile-first generations."
Clean Skies for Tomorrow Leaders: 10% Sustainable Aviation Fuel by 2030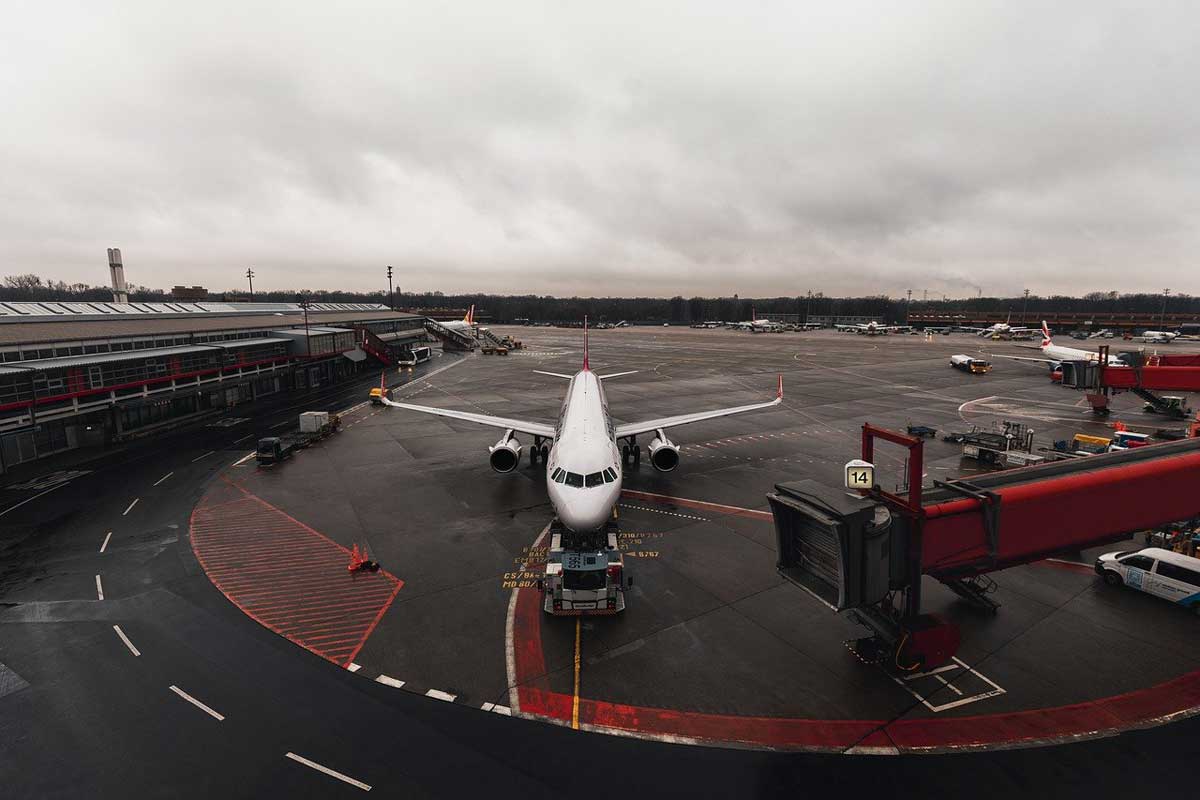 Today, 60 companies in the World Economic Forum's Clean Skies for Tomorrow Coalition – whose mission is to accelerate the deployment of sustainable aviation fuels (SAF) – achieved a milestone on the path to net-zero emissions by 2050 by working together to power global aviation with 10% SAF by 2030.
As aviation remains a "hard to abate" sector in reducing Green House Gas (GHG) emissions, strong climate action from the industry is particularly important as travel begins to return to pre-pandemic levels. Accelerating the supply and use of SAF technologies to reach 10% of global jet aviation fuel supply by 2030 is a significant move to put the aviation industry on the path to net-zero emissions.
This will only be possible through the concerted effort of industry leaders. The following organizations have signed the 2030 Ambition Statement:
Accenture
ACME
Airbus
Airports Council International
American Airlines
ANA Holdings Inc
Bangalore International Airport Limited (BIAL)
Bank of America
Biodiesel Association of India (BDAI)
Boeing
Boston Consulting Group
bp
British Airways
Caphenia
Carbon Engineering Ltd.
Cathay Pacific Airways
Council on Energy, Environment and Water (CEEW)
Deloitte
Delta Air Lines
Deutsche Post DHL Group
Dubai Airports
Enerkem
ENI
Fraport
Fulcrum BioEnergy
Heathrow Airport
Honeywell
Iberia
Indian Institute of Petroleum
International Airlines Group
Japan Airlines
KLM Royal Dutch Airlines
Kuehne+Nagel
LanzaJet
LanzaTech
McKinsey & Company
Neste
Norsk e-Fuel AS
Novo Nordisk AS
oneworld alliance
Ørsted
Praj Industries Limited
Punjab Renewable Energy Systems Pvt Ltd
PwC
Qatar Airways Group
Rolls-Royce
Royal Schiphol Group
San Francisco International Airport
Shell
SkyNRG
SpiceJet
Suncor
Sunfire
Sydney Airport
The Energy and Resources Institute (TERI)
TotalEnergies
United Airlines
Velocys
Virgin Atlantic
Visa Inc.
Signatory companies include airlines, airports, fuel suppliers and other aviation innovators from around the world. They also include non-aviation companies that rely on corporate air travel for their business operations, demonstrating that the responsibility of decarbonizing the industry lies with all those who depend on the aviation sector.
"Achieving our ambition will require commitment, innovation and cross-industry collaboration from a wide range of stakeholders," said Lauren Uppink Calderwood, Head of Aviation, Travel and Tourism at the World Economic Forum. "We are calling on governments, international organizations and others to work with us to take important steps forward through new policies, targeted investments and regulations that create a level playing field while incentivizing transformation."
This statement is also in full support of the UN High Level Climate Champions' 2030 Breakthrough Outcome for aviation, one of over 30 sectoral near-term targets that are critical to halving emissions by 2030 and delivering the promise of the Paris Agreement.
Achieving net-zero aviation
SAF is fully compatible with existing aircraft and is a viable industry solution in the transition to 2030 and beyond. Members of the Clean Skies for Tomorrow Coalition are championing the commercial scale of viable production of sustainable low-carbon aviation fuels (bio and synthetic) for broad adoption in the industry.
Actors across the aviation eco-system agree on the need to first reduce, as far as possible, the emissions caused by the sector. This reduction can be achieved through efforts including the optimization of routes, increased energy efficiency from aircraft design and improved ground operations. Stakeholders such as airports can play an increasingly important role in the adoption and uptake of SAF by developing SAF operational plans or kickstarting co-funding mechanisms.
Synthesized from sustainable, renewable feedstocks – such as municipal waste, agricultural residues and waste lipids, or developed through a power-to-liquid route – SAF has already fuelled more than 250,000 commercial flights.
Difficulties remain in getting SAF to scale up production due to its prohibitively high price gap with fossil-based jet fuel, resulting in a "chicken and egg" problem with supply and demand. Costs will fall if production scales up, but fuel providers are facing headwinds due to high price pressure on low SAF demand, and high risks associated with policy and investment uncertainty. Demonstrating sufficient demand and policy certainty will be crucial to building investor confidence, hence the power of this major commitment from the leading companies in the aviation energy value chain.
Sustainable Aviation Fuel Certificate (SAFc) system
To make this concerted effort possible, the Clean Skies for Tomorrow Coalition has developed a Sustainable Aviation Fuel Certificate (SAFc) system, a new accounting tool that will allow SAF emissions reductions to be claimed by travellers and cargo customers if they are willing to cover the higher costs.
The proposed system also handles fuel supply chain logistics by delivering SAF stock to airports nearest the production plants. With existing technologies and digital demand platforms such as the SAFc, best-practice sustainable aviation can reduce GHG emissions on a lifecycle basis by up to 80%.
The key to long-term net-zero aviation will be to incentivize demand for SAF-fuelled air travel. With this ambitious 10%-by-2030 coalition commitment, members are motivated to aggregate demand for carbon-neutral flying. Some are championing mechanisms including co-investment vehicles, industry-backed policy proposals, and creative value-chain stimulus programmes for corporate passenger and transport business customers.
Expert Thoughts
"Progressing the development and commercial deployment of sustainable aviation fuel (SAF) is crucial to decarbonising the aviation industry. We are investing heavily in the development of SAF and have partnerships with Velocys in the UK and LanzaJet in the US which could see us powering our flights with sustainable fuel as soon as next year," says Sean Doyle, British Airways' Chairman and CEO. "Earlier this month we were delighted to collaborate with bp to source enough sustainable aviation fuel with respect to all our flights between London, Glasgow and Edinburgh during COP26, substantially reducing the emissions associated with taking our customers to and from COP26 by up to 80% compared to traditional jet fuel. We need continued support from Government to scale up the development and use of SAF, which will be a game changer for our industry."
"Delta is looking to the future of sustainable aviation while addressing the current impact of our carbon emissions. It is why we committed to carbon neutrality in March of 2020 and why we have also committed to setting a science-based targets to align with the Paris Agreement," said Ed Bastian, CEO, Delta Air Lines. "This partnership with Clean Skies for Tomorrow builds a future for sustainable aviation by bringing together a coalition that will accelerate the supply and use of SAF technologies."
"Our announcement today to reach 10% SAF by 2030 emphasizes our commitment to the planet and prosperity. Upscaling SAF with a global approach will boost India's economy," Ajay Singh, Chairman & CEO, SpiceJet. "Accelerating the SAF industry with a global approach will bring opportunities for economic growth and transformation in India."
"We're proud to be joining forces with more than 50 companies collectively committing to powering global aviation with 10% sustainable aviation fuels by 2030. It's a crucial milestone towards achieving net zero flying by 2050," says Shai Weiss, CEO, Virgin Atlantic. "From partnering on sustainable aviation fuels with LanzaTech in 2011, to becoming a founding member of the Jet Zero Council, Virgin Atlantic has been leading on sustainability for more than 15 years. Our partnership with Clean Skies for Tomorrow is another step forward in accelerating the global transition to sustainable aviation."