Make the Reskilling Revolution a Priority in the Recovery
"There has been a lot of talk during the last few years, but very, very limited action" on education, reskilling and upskilling efforts, said Alain Dehaze, Chief Executive Officer, Adecco Group, Switzerland, in a session on Transforming Education, Skills and Lifelong Learning at the World Economic Forum's Jobs Reset Summit today. "Efforts must include a range of stakeholders "because reskilling, upskilling and training are not [just] an individual question or a business questions or a governmental question."
The Palestinian National Authority has launched a novel effort aimed at "the rehabilitation of university graduates" through entrepreneurship, said Mohammad Ibrahim Shtayyeh, Prime Minister of the Palestinian National Authority. Many graduates end up unemployed because their degrees did not provide them with marketable skills. "We are teaching them to become computer coders, and we have introduced other vocational training courses," he said. "Students must stop relying on a job with the private sector or a job with the government. I want them to be self-employed."
"I'm so glad to hear that we have a national leader who really recognizes that entrepreneurship education is a priority, and it's something which can be taught," said Asheesh Advani, President and Chief Executive Officer, JA Worldwide, USA.
Lynda Gratton, Professor of Management Practice, London Business School, United Kingdom, agreed, adding that efforts to accelerate advances in education, training, reskilling and upskilling must be a multistakeholder effort, and inclusive: "Otherwise, in 10 years' time, we won't have the right people sitting in the right jobs." She noted that such efforts should "leverage technology" and that new credentials need to be established and recognized for the attainment of emerging skills.
Inclusion should extend beyond diversity "to include young boys and girls growing up across the world," said Mariéme Jamme, Founder and Chief Executive Officer, iamtheCODE, United Kingdom. "The starting point is actually to make sure their human rights are respected" and then giving them the tools they will need in the workplace.
"With today's kids, the thing they want to learn most … are things like coding and computer science," said Hadi Partovi, Founder and Chief Executive Officer, Code.org, USA. "Computer science and entrepreneurship are not only the skills that students need the most, but also the things they want the most."
With regard to credentials, Advani noted that they are partnering with employers to recognize a new micro-credential, encouraging young people to add it to their online jobs profile, and working with governments to get access to schools.
Advani also noted that "Even after doing an entrepreneurship programme, [students] don't become entrepreneurs. Soft skills, communication skills and adaptability skills become so important in the job market, knowing that young people are going to have potentially seven careers" during their lifetime.
Among the initiatives launched at the summit, government officials in Turkey today announced the launch of a Closing the Skills Gap Accelerator, joining 10 countries through the Forum platform in applying a similar framework to rapidly upskilling their workforce.
"Rapid technological progress, globalization and now COVID-19 are revolutionizing how we work. There will be a new set of skills needed to adapt and prosper. As policy-makers, we are obliged to ensure a smooth and equal transition that works for all. I trust that the Accelerator Network will further enhance real sector collaboration among nations. Turkey is ready to capture the opportunities of the new normal with its favourable demographics, flexible and skilled workforce," said Mustafa Varank, Minister of Industry and Technology of Turkey.
"In today's world where information and technology are changing rapidly, technology has gained a great momentum to become the new normal of our daily life with the pandemic process. This rapid momentum has made it inevitable to integrate new skills into our lives. This skills change will take place with a qualified education and, in this context, everyone from public institutions to non-governmental organizations has a great duty. I believe that the Closing the Skills Gap Accelerator Programme will play a role in strengthening cooperation in the new normal process and triggering the power of learning together," said Ziya Selçuk, Minister of Education of Turkey.
"By adopting an industry-oriented workforce transformation approach and seizing the demographic window of opportunity, the Ministry of Family, Labour and Social Services strives to prepare Turkey to meet the future labour market needs and challenges. With a view to leaving no one behind, we will improve the use of technology, ensure more productive and safer workplaces for emerging new types of work, and improve the digital skills of our workers within the perspective of tripartite dialogue," said Zehra Zümrüt Selçuk, Minister of Family, Labour and Social Services of Turkey.
In January 2020, the World Economic Forum launched the Reskilling Revolution, a multistakeholder initiative aiming to provide better education, new skills and better work to 1 billion people around the world by 2030. It serves as a platform for connecting and coordinating initiatives within specific countries, industries, organizations and schools. In the past months, it has supported stakeholders in adjusting their efforts to the new context of the pandemic and promoted rapid exchange of best practices between initiatives. We invite leaders and organizations to contribute to the platform.
Construction PPE: What and when to use
Personal protective equipment is essential for construction sites. Every workplace has hazards – from offices to classrooms. However, a construction site has far more hazards than most, and extra caution must be applied. PPE can help keep everyone safe and secure, even when close to a hazard factor. Your employer should provide high-quality PPE to everyone on site. When selecting equipment, use a construction PPE supplier that is CE marked.
How to use PPE
Personal protective equipment is designed to protect you from potential hazards. For example, face masks and eye goggles are worn around toxic chemicals or contaminated air. PPE must fit correctly to be as efficient and safe as possible. A loose-fitting face mask could allow dust particles to squeeze through the gaps. Or ill-fitting thermal trousers could get caught/snag on edges or trail along the ground and cause the worker to fall over. Your PPE needs to be in good condition as well – If there are holes, rips and signs of wear on your PPE, it should be immediately replaced. It is your employer's responsibility to provide adequate PPE.
PPE is a last resort
PPE is not the only safety measure that needs to be taken. Your employer should reduce the risks on site where possible. For example, a hazardous area should be signposted, and every employee should be trained properly. Every employee should go through health and safety training alongside frequent refresher courses. All employees should be trained in using the machinery on site before they begin operating it. PPE cannot protect someone who does not know how to act safely on site.
What types of PPE are used on-site?
Protective gloves should be worn when handling heavy machinery and sharp tools. The gloves need to allow enough mobility and flexibility so the individual can continue to work. Gloves can also help you grip heavy items and protect you from cold winter conditions.
A tool lanyard is useful for when you are working at a height. The lanyard connects to your wrist so you can carry lightweight tools. For heavier tools, you can use a stronger tether point, like your waist.
High – visibility clothing should be mandatory when working, especially at night. Everyone should wear high visibility clothing on-site, so they are noticeable by moving vehicles. Depending on the weather, you could go for a vest or thick coat.
Stay safe and wear personal protective equipment on construction sites.
Croatia Has Potential to Become a Blue Economy Champion in the EU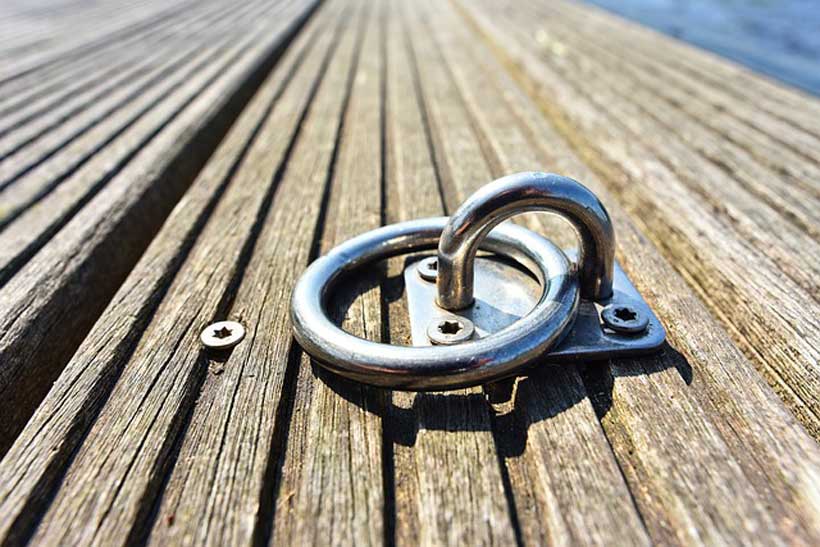 Croatia's coast and sea are key national assets that contribute significantly to the country's economy and give Croatia a competitive edge as an attractive tourism destination. The tourism sector alone contributed with 20 percent to Croatia's GDP. Yet, as a semi-enclosed sea, the Adriatic is becoming increasingly vulnerable to impacts from economic activities, including a rapidly growing environmental footprint from the tourism industry. Climate change is likely to further exacerbate these effects.
To help Croatia foster sustainable and green economic growth while addressing environmental and climate impacts and protect its coastal and marine natural capital, the Ministry of Economy and Sustainable Development of the Republic of Croatia and the World Bank, convened leading national and international development and environment experts and stakeholders in a virtual workshop – Investing in a Sustainable Blue Economy in Croatia. The event contributed to strengthening the national dialogue on the Blue Economy and provided an added focus for considering Croatia's coastal and marine natural capital in the country's Blue Economy and Green Growth Development Strategy, as well in its climate adaptation and mitigation responses.
"Aware of the environmental pressure that tourism, with its unquestionable benefits for the economy, put on on water and the sea as key components of the environment, we are grateful to the World Bank for encouraging the discussion on the importance of the blue economy for Croatia, the opportunities for funding of certain segments of the blue economy and possible further steps. To reduce this pressure, the Ministry of Economy and Sustainable Development is implementing a number of water supply and sanitation projects. So far, within the Competitiveness and Cohesion 2014-2020 Operational Programme, a total of 60 water supply and sanitation projects worth HRK 25.78 billion including VAT have been financed, of which eligible costs amount to HRK 20.5 billion, while EU funds amount to HRK 14.36 billion. A significant part of these funds relates to projects in the Adriatic part of Croatia, taking into account the sustainability of Croatian tourism," highlighted Elizabeta Kos Director, Ministry of Economy and Sustainable Development of Croatia, Directorate for Water Management and Sea Protection.
A Blue Economy model involves sustainable use of maritime resources for economic growth and improved livelihoods and jobs, while preserving the natural capital of the oceans, seas, and coasts. The Blue Economy model is at the forefront of the sustainability agenda globally and part of the European Green Deal (EGD), aimed at helping European Union members meet their economic needs while addressing their sustainability goals, including climate change adaptation.
"The World Bank is committed to supporting the Government of Croatia's efforts to protect the country's natural capital, address climate vulnerabilities, and reduce the energy intensity of the economy," said Jehan Arulpragasam, World Bank Country Manager for Croatia. Croatia has the potential to become a Blue Economy champion in the EU, where it has the highest relative contribution of the blue economy to the national gross value added and employment, and the World Bank stands ready to support Croatia with its global knowledge to achieve this goal."
To assess the challenges Croatia faces, a recent World Bank report on the cost of environmental degradation (CoED) in Croatia estimates economic and social costs of environmental degradation of Croatia's marine and coastal assets due to loss of ecosystem services, inadequate waste and wastewater management, marine litter, air pollution, and the environmental impacts of tourism. For example, the loss of ecosystem services, which provide vital services and are the foundation for economic growth, including for the tourism industry, is estimated at EUR 90 million annually. Marine litter causes additional costs to port operations estimated at EUR 20 million or more annually, while insufficient treatment of waste and water pollution from the tourism sector is estimated to cost EUR 55 million per year.
"Oceans, seas, and coasts offer great opportunities for sustainable and inclusive economic growth in fisheries, aquaculture, mariculture, coastal tourism, marine biotechnology, and renewable energy," noted Kseniya Lvovsky, Practice Manager, World Bank Environment, Natural Resources, and Blue Economy for Europe and Central Asia. "They also play a critical role in reducing greenhouse gas emissions by absorbing carbon from the atmosphere and in enhancing climate resilience of coastal areas. Sustainable management of marine and coastal resources requires collaboration across industries, public and private sectors, and nations."
The virtual workshop gathered key stakeholders from the Ministry of Economy and Sustainable Development, Ministry of Sea, Transport and Infrastructure, Ministry of Physical Planning, Construction And State Assets, Ministry of Agriculture, Ministry of Tourism and Sport and other government agencies, institutes, development partners, the private sector, civil society, and leading national and international development and environment experts.
Shipyard in Finland receives major order to build icebreaker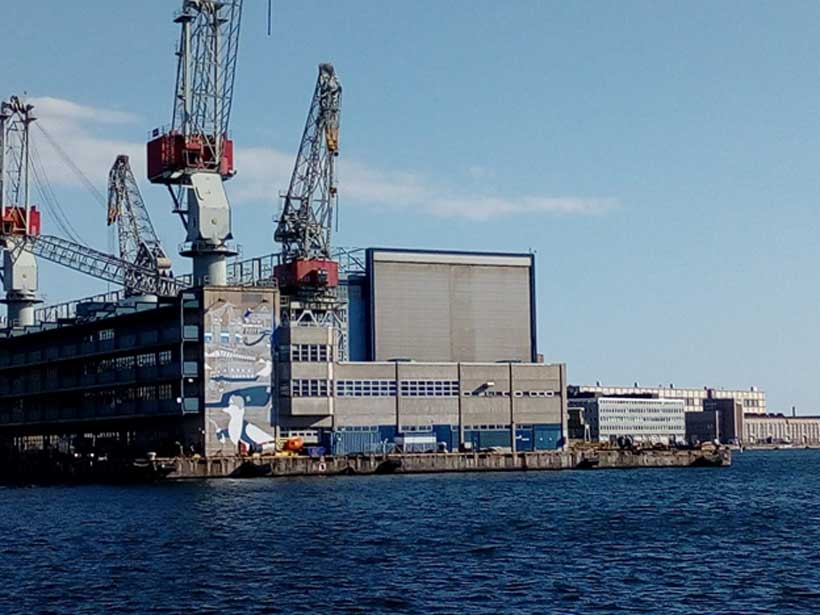 Helsinki Shipyard has received a major order to build the largest icebreaker in Finnish history and in the marine industry network is approximately 2,100 person-years.
Norilsk Nickel is Russia's leading metals and mining company. The company is also one of the largest platinum and copper producers in Russia. Norilsk Nickel is listed on the Moscow Stock Exchange and in 2020 had a turnover of around USD 15.5 billion, or around EUR 13.2 billion.
Helsinki Shipyard describes the order as significant for its operations.
"The design and construction of the new icebreaker is yet another indication of the strengths of Helsinki Shipyard Oy and Aker Arctic as well as the whole Finnish marine industry network as the leading builder of icebreakers. The employment impact of the contract at the shipyard and in the marine industry network is approximately 2,100 person-years. The contract is significant for Helsinki Shipyard and brings stability to the shipyard´s order book, extending it to the end of 2024," Helsinki Shipyard's press release says.
According to release , the icebreaker now ordered is the largest and most powerful diesel-electric icebreaker ever built in Finland.
"The new icebreaker will be the largest and most powerful diesel-electric icebreaker ever built in Finland," the release said.
The icebreaker's mission is to make the channel in Yenisei river for Nornickel Arctic Expresses (Arc7) and tow additionally employed fleet of cargo ships Arc5 class with up to 20 000 tons deadweight. The icebreaker's home port is going to be Murmansk.
The concept design of the new vessel was developed in cooperation with Aker Arctic Technology Oy. The design work is now proceeding according to the planned schedule, including e.g. the ice model tests, which have already been successfully performed. Project procurement is also proceeding well and purchasing contracts for the main equipment for machinery and propulsion have already been completed. The construction work will begin in 2022 and the vessel will be delivered to the customer for the winter season 2025.
"Receiving new icebreaker by the end of 2024 is very important for Nornickel as it provides additional transportation capacities needed to implement both our strategic investment projects including the city of Norilsk renovation plans. And we are happy to declare that it's going to be fueled by LNG which goes in line with current environmental trends on decarbonisation and will be a pioneer icebreaker on LNG exploited at Nothern Sea Route" – commented Senior Vice President of Norilsk Nickel Sergey Dubovitskiy.
The new icebreaker will have an integrated dual-fuel diesel-electric power plant, which can use both LNG and low-sulfur diesel oil as fuel with good energy efficiency and low emissions. The vessel will be built for the class notation Icebreaker 8 of the Russian Maritime Register (RMRS) and it will be capable of breaking 2 m thick snow-covered ice when operating either ahead or astern. The ship will also have facilities for transporting cargo and supporting helicopter operations.
The design and construction of the new icebreaker is yet another indication of the strengths of Helsinki Shipyard Oy and Aker Arctic as well as the whole Finnish marine industry network as the leading builder of icebreakers.