Healthcare Ratings of the World's Countries
The latest (October 17th) issue, of the leading medical journal, The Lancet, provides the most detailed analyses and ratings ever, of the healthcare that is provided in each of 204 countries. These ratings are based on a comprehensive set of 42 ratios, such as, "Mortality from breast cancer for females aged 20–64 years" divided by "Incidence of breast cancer for females aged 20–64 years." All 42 ratios are effectiveness-of-treatment measures. That is the only scientific way to measure the quality of a nation's healthcare.
Here, in order, are the top 113 countries, those that score above 54, on a scale where the top score is 96 and the bottom score is 22 — which latter country (not shown here) is Central African Republic, which rated 1 or 0, totally lacking, on a number of categories. These 113 countries are listed according to their total score. So, any country that isn't listed here can reasonably be considered to have very poor quality medical care:
SCORE: COUNTRY (and rank)
96: Japan — world's best medical care
95: Iceland — world's second-best medical care
94: Norway — world's third-best medical care
93: San Marino, Switzerland
92: Andorra, Singapore
91: Finland, France, Luxembourg, Monaco
90: Canada, Ireland, Netherlands, Slovenia, Spain, Sweden
89: Australia, Italy, South Korea
88: UK (ranked as #21)
87: Belgium (#22)
86: Austria, Germany
84: Denmark, Portugal
83: Malta, N.Z.
82: Czech Republic, Estonia, Kuwait, USA
81: Israel (#33)
80: Cyprus, Greece, Qatar
79: Costa Rica, Croatia, Taiwan
78: Bermuda (#40)
76: Peru, Puerto Rico
75: Lebanon (#43)
74: Chile, Colombia
73: Cuba, Poland
72: Hungary, Thailand
71: Oman, Panama
70: Albania, China, Iran, Jordan, Latvia, Lithuania, Romania
69: Greenland, Russia, Turkey, Uruguay
68: Tunisia (#63)
67: Malaysia, Maldives
66: Brunei, Libya, Montenegro, Sri Lanka
65: Brazil (#70)
64: Bosnia, Ecuador, Guam, Saudi Arabia
63: Bulgaria, Paraguay, Serbia, UAE
62: Armenia, Cape Verde, Cook Islands, El Salvador, Moldova, Namibia, Seychelles
61: Argentina, Bahamas, Barbados, Bahrain, Mexico, North Macedonia, Palestine, Venezuela
60: Antigua, Northern Mariana Islands, South Africa, Vietnam
59: Kazakhstan, Rwanda, St. Lucia
58: Botswana, Iraq, Morocco, Syria
57: Jamaica, Nicaragua, Ukraine
56: Georgia, Malawi, Mauritius, Trinidad
55: Philippines, Sao Tome
To find the fields of strength and of weakness in the healthcare that is provided in each country, see the tables that are presented on pages 11-16 of the pdf of the article, which pages also show the detailed ratings of each of the 204 nations' medical care. However, that article provides no rankings, but only scores. The rankings that are shown in the present article are derived from the scores in that article, but are not shown in that article. That article presents the countries only in alphabetical order: it provides no rank-order of them. For example: the United States was one of the four countries that were ranked lower than 28 countries, such that the next lower-ranked country, after those four, Israel, ranked as being #33; and, therefore, the U.S. ranked somewhere among #s 29 and 32 among the 204 nations, or, roughly, as being ranked as number 30 or 31.
Pharmaceutical Strategy for Europe: Affordable, accessible and safe medicines for all
The Commission has today adopted a Pharmaceutical Strategy for Europe to ensure patients have access to innovative and affordable medicines and to support the competitiveness, innovative capacity and sustainability of the EU's pharmaceutical industry. The Strategy will allow Europe to cover its pharmaceutical needs, including in times of crisis, through robust supply chains. A key component of building a stronger European Health Union, as called for by President von der Leyen in her State of the Union Speech, the Strategy will help to establish a future-proof and crisis-resilient EU pharmaceutical system.
Europe's Pharmaceutical Strategy has four main objectives:
Ensuring access to affordable medicines for patients, and addressing unmet medical needs (e.g. in the areas of antimicrobial resistance, cancer, rare diseases);
Supporting competitiveness, innovation and sustainability of the EU's pharmaceutical industry and the development of high quality, safe, effective and greener medicines
Enhancing crisis preparedness and response mechanisms, and addressing security of supply;
Ensuring a strong EU voice in the world, by promoting a high level of quality, efficacy and safety standards.
Although the Strategy is much more than a crisis-response instrument, it draws lessons from the initial response to the COVID-19 pandemic, and makes Europe's pharmaceutical sector better prepared and more resilient.
The Strategy presents concrete actions to ensure accessibility, availability and affordability of medicines. It supports diversified and secure supply chains, ensuring the EU's open strategic autonomy in the world, and it promotes environmentally sustainable pharmaceuticals.
The Strategy will also ensure that the EU's pharmaceutical policy continues to serve public health in an ever-changing environment of scientific and commercial transformations. It will support patient centred innovations and accommodate digital and technological change.
Members of the College said
President of the European Commission, Ursula von der Leyen, stated: "The coronavirus pandemic has highlighted the vital need to strengthen our health systems. This includes access to safe, effective and high-quality medicines at an affordable price. In the challenging economic and social times the EU is currently facing, the strategy adopted today will ensure that Europe and Europeans will continue to benefit from such medicines. I call on Member States and the Parliament to endorse this approach which will be rolled out in the next three years, and beyond."
Vice-President for Promoting the European Way of Life, Margaritis Schinas, said: "Effective and safe medicines, vaccines and treatments have helped to tackle some of the leading causes of disease and life-threatening illnesses in the past. These products will be crucial to uphold the health and well-being of the European citizens in these challenging times. Today's strategy supports the EU's pharmaceutical industry to remain competitive and innovative, whilst addressing the needs of the patients and those of our health systems."
Stella Kyriakides, Commissioner for Health and Food Safety, stressed: "Today we launch the work to ensure that safe and effective medicines are accessible and affordable at all times and to all patients across the EU. With our Pharmaceutical Strategy for Europe, we are delivering on our commitment to create a future-proof and patient-centred pharmaceutical environment in which the EU industry can innovate, flourish and continue to be a global leader. It is our long-term vision for open strategic autonomy, and our response to the challenges of today and the vulnerabilities exposed by COVID-19. Today we put in place another pillar of the European Health Union."
Background
The Pharmaceutical Strategy for Europe marks the beginning of a process: its implementation includes an ambitious agenda of legislative and non-legislative actions which will be launched over the coming years.
Actions will cover the whole ecosystem of pharmaceuticals, but also some aspects of medical devices. It creates synergies with the Green Deal and our actions under the EU Strategic approach of pharmaceuticals in the environment to reduce their environmental risk, address pollution from pharmaceutical residues and promote greener manufacturing, use and disposal (a progress report is available). It is also linked to the action plan on Intellectual Property presented today.
The flagship actions of the Strategy include:
A revision of the basic pharmaceutical legislation* (target date for a proposal: 2022) with a view to making this framework future-proof and innovation friendly;
A proposal for a EU Health Emergency Response Authority (proposal: 2nd semester 2021);
Initiating a structured dialogue with and between all actors in the pharmaceutical manufacturing and public authorities to identify vulnerabilities in the global supply chain of critical medicines and shape policy options to strengthen the continuity and security of supply in the EU;
Cooperation between national authorities on pricing, payment and procurement policies, to improve the affordability, cost-effectiveness of medicines and health system's sustainability;
The creation of a robust digital infrastructure, including a proposal for a European Health Data Space (target date for a proposal: 2021);
Support to research and innovation, notably via Horizon 2020 and EU4Health;
Actions to promote innovative approaches to EU R&D and public procurement for antimicrobials and their alternatives and measures to restrict and optimise their use.
'Real hope' surrounding COVID vaccines 'cannot be overstated': WHO
Along with other tried and tested public health measures, the head of the World Health Organization (WHO) told journalists on Monday that "there is now real hope" that vaccines will play an essential part in helping end the COVID pandemic.
"With the latest positive news from vaccine trials, the light at the end of this long, dark tunnel is growing brighter", said Director-General Tedros Adhanom Ghebreyesus. "The significance of this scientific achievement cannot be overstated".
Setting new standards
Noting that no vaccine in history has been developed as rapidly, the WHO chief remarked that the scientific community had set "a new standard for vaccine development" and now the international community must set "a new standard for access".
"The urgency with which vaccines have been developed must be matched by the same urgency to distribute them fairly", he spelled out, warning of a real risk that the poorest, and most vulnerable will be "trampled in the stampede" to get innoculated.
ACT Accelerator
Tedros explained that it was against this backdrop that WHO and its partners had established the Access to COVID-19 Tools (ACT) Accelerator back in April.
"The ACT Accelerator has supported the fastest, most coordinated and successful global effort in history to develop vaccines, diagnostics and therapeutics", he attested.
He said that currently 50 diagnostics are under evaluation; rapid antigen diagnostics are now available for low and middle income countries; while life-saving treatments are being rolled out and new medicines tested.
Moreover, 187 countries are taking part in the COVAX facility, to collaborate on the procurement and rollout of vaccines, "ensuring the best possible prices, volumes and timing for all countries", he said.
Funding needs
Despite the excellent progress, Tedros said that "only a fundamental change in funding and approach will realize the full promise of the ACT Accelerator".
He revealed that $4.3 billion is still needed to support mass procurement and delivery, tests and treatments this year and another $23.8 billion would will be required in 2021.
"This isn't charity, it's the fastest and smartest way to end the pandemic and drive the global economic recovery", he stressed.
According to the International Monetary Fund (IMF), if medical solutions can be made available faster and more widely, they could lead to a cumulative increase in global income of almost $9 trillion by the end of 2025.
"The real question is not whether the world can afford to share vaccines and other tools; it's whether it can afford not to", stated the WHO chief.
Remdesivir no COVID-19 silver bullet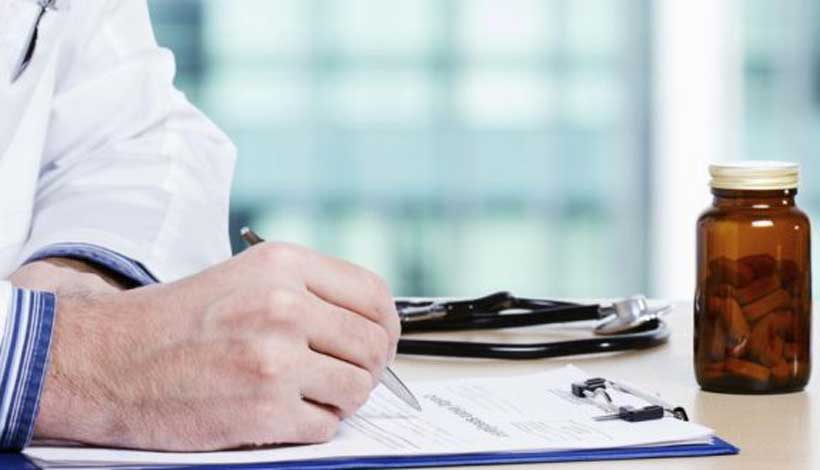 An advisory body of the UN health agency is not recommending the use of the high-profile antiviral drug Remdesivir for hospitalized COVID-19 patients, saying on Thursday there is insufficient evidence that it improves survival outcomes or cuts down on the need for patients to be put onto ventilators.
A World Health Organization (WHO) Guideline Development Group (GDG) panel of international experts made the recommendation in the BMJ – the weekly peer-reviewed medical journal, published by the British Medical Association – as part of so-called "living guidelines" to manage the coronavirus and help doctors make better decisions in consultation with patients.
"Living guidelines are useful in fast moving research areas like COVID-19 because they allow researchers to update previously vetted and peer reviewed evidence summaries as new information becomes available", said WHO, in a press release on the findings.
Evidence-based decisions
Remdesivir has received global attention in treating severe coronavirus cases and is increasingly being used for hospitalized patients. But its role in clinical practice has remained uncertain.
WHO's recommendation is based on new evidence comparing the effects of several drugs on treating the virus and includes data from four international randomized trials involving more than 7,000 COVID-19 inpatients.
After reviewing the evidence, the WHO GDG expert panel, which includes four patients who have had the coronavirus, concluded that the intravenously administered Remdesivir "has no meaningful effect on mortality or on other important outcomes for patients, such as the need for mechanical ventilation or time to clinical improvement".
Arguing its use
The panel acknowledged that the certainty of the evidence is low and did not prove that Remdesivir has no benefit; but rather, "there is no evidence based on currently available data that it does improve important patient outcomes", according to the WHO release.
However, the GDG supported the continued enrolment of patients into Remdesivir evaluation trials to determine whether more substantial evidence can be obtained, especially with regards to specific groups of patients.
The WHO press release also cites a feature article linked in the panel's BMJ report, which says that the full story of Remdesivir will not be understood until its manufacturer, Gilead, releases full clinical study reports.
In the meantime, reports the journalist who wrote the feature, Jeremy Hsu, alternative treatments such as widely available corticosteroid, dexamethasone, that has been proved to reduce mortality among some severely-ill COVID-19 sufferers, are "now impacting discussions about Remdesivir's cost-effectiveness", in the words of the WHO press release.