United States of America and Soviet Union signed a treaty of "Intermediate Range Nuclear Force" during 1987 (also known as Cold War era). The basic purpose of this treaty was to prevent further destruction in the world, but US has engaged the complete world into an arms race. Both the super powers were enthusiastic to abide by the rules of this treaty but, later on US suspected Russia for violating the rules. This research paper is basically to analyze the position of US in the continent Asia whether it will be able to suppress China, as China is the emerging threat towards its hegemony. This research paper is supported by the "offensive realism theory" which was provided by John Mearsheimer. According to this theory, when any state develops strong in any region of strategic importance, different powers intervenes to suppress it in order to maintain their own dominancy.
The main reason behind America withdrawal from "INF treaty" was to construct missiles of that much longer ranges which can counter China and creation of those missiles was actually banned under that treaty. According to the research US actually wanted to suppress China by highlighting the Russia's non-Compliance as a pretext. Furthermore, due to lack of policies and strategies in Asia-Pacific region US was actually unable to contain China and other Asiatic states for deploying missiles within their territories. The data has been collected from primary and secondary sources and analytical methodology has been applied. Primary data composed of interviews of political parties and American government on News Channels, talk shows and official websites whereas secondary data collected from journals articles, newspapers and reports of "SIPRI".
Introduction:
Ronald Reagan representing United States and Michael Gaurbachev representing Soviet Union signed "Intermediate Range Nuclear Force (INF)" Treaty in year 1987. Under this treaty both states were obliged to eliminate all missiles having range of between 500 to 5500 Kms[1].Russia at that time was having SS 20 Missiles which was capable of destroying whole Europe with its range, the basic purpose of US behind initiating this treaty was to dismantle such types of missiles of Russia[2]. Under this treaty, a total of 2692 missiles (US 846 and Soviet Union 1846) were destroyed and hence it is known as the most successful treaty of the Cold War Era[3].
US blamed Soviet Union of violating the rule of "INF treaty" under which both of the states were not allowed to construct missiles having range more than 500 KMs, these allegations formed the cause of weakening of this treaty. Russia countered those allegations by giving a statement that those 9M729 missiles have a range of 480 KMs which does not exceed the range mentioned in the treaty[4]. Obama Administration made the first allegation on Soviet Union but never provided any evidence in their complete tenure. Donald Trump elected as US President after Obama in 2016, and suspended the treaty on 2nd Feb 2019 providing time of Six months to Soviet Union to comply on this treaty otherwise US will withdraw from this treaty then by using Russian Violation of treaty as a pretext, US officially announced its withdrawal from the treaty on 2nd August 2019[5]. The basic purpose of America to withdraw from this treaty was to contain China emerging as a super power as China was not the part of this treaty.
US hegemony is greatly threatened by rapid emergence of China as a super power. US has always used its powers against the states which threatened its position in the world as one could see US fought against Germany in World War I, as Germany was gaining a dominant position in Europe and similarly, during world war II America overpowered Japan and Soviet Union during the Cold War era. As currently, there is no state in Europe which can threaten US so it shifted its focus towards Asia to gain dominancy. The emergence of China is the real threat to US hegemony therefore US aims to hold INF treaty in Asia-Pacific region to be centric.US is facing a lot of criticism due to few steps it has taken in recent times which has not only affected the mutual trust of the states but has also put security of Europe at stake. They are facing the criticism of increasing the risk of military conflict in the world.
Significance:
US is desirous to develop a level playing field which includes the construction of all kinds of weapons i.e. Air, Naval, and ground-based intermediate missiles. There is a risk of enhancement in Arms race in the world due to withdrawal of America from INF. Much work has been done on "INF treaty" about its history and importance but this paper will analyze the United States interest and its policies in Asia after withdrawing INF treaty.
Objectives:
To examine United States reasons behind withdrawing from INF treaty
To examine the United States policies in countering China
Hypothesis:
US hegemony was threatened due to emergence of China as a super power in Asia therefore it withdrew from the INF Treaty
Research Questions:
Was Russian noncompliance the only reason for United States to withdraw itself from INF treaty?
Will US be able to contain China in Asia?
Methodology:
Primary and secondary data is primarily used to support Hypothesis and analytical methodology has been applied. Data has been taken from "Stockholm International Peace Research Institute (SIPRI)", "China Global Television Network (CGTN)" and from Arms control and Disarmament websites. News articles, journals articles,news clipping, documentaries, research papers and magazines have been addressed in this research.
Limitations:
Not many books are available on the topic. Had to take help from newspaper clippings, opinion articles, talk shows or panel discussions, YouTube documentaries and news channels. Post 9/11 period has been taken to address the INF treaty.
Theoretical Framework and Discussions:
Realism is the most noticeable theory of International Politics. This theory sees the world with the logical and realistic point of view. It accomplishes the two significant idea of global relations; "Security" and power or force". For each country "security" is the prime interest and to satisfy this interest, power is a primary source. Power and security can be called as the two sides of same coin. The state removes its insecurity from the persuasion of power which creates insecurity for another states Two speculations have been taken for the justification of hypothesis Classical Realism and Neorealism and it is further subdivided into two positions: "Offensive and Defensive realism". Basically, Classical realism focus on Human nature and linked power with it that Human is greedy and selfish because of this war happened but in order to analyze Neo realism it is more appropriate in this contemporary world they discuss that International system is anarchic and this structure determines the behavior of states due to which states pursue power. In addition to this, two factorstalk about power but in different perspective. Offensive realism theory proposed by John Mearsheimer's deals with maximization of power rather than security and seek towards hegemony than equality[6].Whereas Defensive realism theorists believe that state must seek power enough for its security rather than accumulating excessive power.
However, in order to apply this theory United States is focusing on offensive realism because hegemon state will use all its power to prevent the rise of competitor in order to stay dominant. Now US did not bother about the security of European states and withdrew INF treaty that has arisen the factor of arm race in the world. So, there is no central authority that can take authentic decisions due to which states create its own self-help system to ensure its own survival.
Russian noncompliance was a reason for United States behind termination of "INF treaty" but it was not a fact Trump was more worried about China missiles because it was not a part of this treaty and it was successfully developing numbers of missiles whose ranges are more than "INF" limits. Whereas, United States was prohibited under this treaty and was not allowed to test or deploy ground-based missile because of this US capability was becoming under threatened by the China[7]. On the other hand, Russia was in favor of this treaty because Russia position is different now as compared to 1980's era. Soviet Union was split in 1991 and the states that were under Soviet Union associated themselves with "North Atlantic Treaty Organization (NATO)" thus United States have an advantage to deploy its missiles here and target Russia in a minute. For example, Estonia is near to Russia and it can target Russia in a second. So, Russia does not want termination of this treaty so that US do not deploy its missiles here because in response Russia is unable to reach territory of United States[8].
Russia made a draft resolution for the preservation of the INF treaty and submitted to the 74th meeting of General Assembly but it was rejected by the "United Nation Disarmament committee" because it comes under Security Council[9]. Russia tried its best to preserve its treaty but unable to achieve success because US already made its mind since 2018 and US security advisor John Bolton told Russian President Putin that Trump has already made his mind to withdraw from this treaty in Moscow[10]. In addition to this, director of the "Center for Security Cooperation in the Chinese ministry of national defense" without supporting any states Zhou Bo has mentioned in an interview on "world insight China Global Television network" that if there was any problem related to Russian missiles then it was the duty of US to investigate it. Though, Russia showed positive gesture as they invited US for the inspection of missiles but America denied to visit[11]. In addition to this, United States denied this inspection because they were working on missiles if they accept this invitation then US has also reveal its information regarding missiles because Russia was also accusing that US is working on missiles formation i.e. Aegis shore and US is making planning to deploy these missiles in Poland[12].Continuous debate along with counteraccusation game was going on. Russia statements regarding development of US missiles are showing authentic observations because US tested intermediate missiles just after seventeen days of withdrawal from INF[13]. It means that US was working on these missiles for many years.
There were two reports regarding China Ballistic missiles. In 2013 first report was published by "National Air and space Intelligence Centre" that China consumes utmost diverse ballistic missiles[14].Moreover, second report was published by Pentagon in 2018 that China is improving its missiles[15]. In prior to this, United States seek hegemony in Asia continent and want to counter China by deploying its missiles in Asian allies' states and announced that they will deploy missiles "sooner rather than later"[16]. Moreover, United States trying to form new treaty in which China must also become a part of it but China denied to join any treaty that make its capability limited. As China is becoming a continental power and intermediate missiles are its backbone so adherence to any treaty would create a huge asymmetry and might cause an unbalanced power between strategic rivals then it would be difficult to compete them.
United States has again opted the policy of "Containment" against China as it made it against Soviet Union in Cold war. However, question arises that will US be able to contain China in Asia? In order to analyze China and Soviet Union, China is far superior than Soviet Union financially and strategically. US made progress in containing Soviet Union since it was inside frail, however in case of China it would be troublesome on the grounds because China's procurement power is bigger than United States and has fabricated strong military in South China Sea[17]. China has opted winning heart mind scheme in its surrounding areas by building economic corridor, though United States consistently relied on hard power and consistently centered around military innovation. Rivalry among US and China is consistently there, in light of the fact that both are following nationalism and need to secure own national interest so collaboration would be difficult among them and it is very hard to contain China for United States.
US and Asian Allies:
As China is emerging and creating a military threat to United States. So, United States pull out INF treaty so that it makes itself free from the limitations and make a missile of those ranges that are banned under this treaty only to contain China. Three perspective could be made on US withdrawal: First intermediate missiles are inexpensive for US than air and naval assets, it will be good to deter China and more survivable than air and sea-based missiles. However, US did not consult with its Asian Allies before withdrawing the treaty that will these states allow US to deploy its missiles on their territory[18]. For US it would be one of the difficult tasks to attain because it is digging itself into one of the most complicated process i.e. long process of negotiation will take place between US and its Asian allies.
Japan and South Korea are the two allies of US in Asia. In order to analyze both states want good relations with China. The Government of Japan opposed the US decision regarding a withdrawal from INF treaty. Likewise, it will not allow US to deploy its missile on their territory. Moreover, Japan is bound with their customs and has to take consent from the local governors and administration. Japan does not want another challenge from its neighbor country along from their public because US military are deployed in Japan through "Status of force agreement (SOFA)" and they are operating there without respecting Japan domestic laws and Japan took decision to revise SOFA agreement in 2018[19]. So, public opinion is also playing role in Japan decision making and majority of people are not in the support of deployment of missiles in their territory along with unable to face other repercussions from its neighboring state China.
South Korea and United States relations are becoming weaker after 2016. In 2016 US deployed "Terminal High Altitude Area Defence (THAAD)" in South Korea to counter North Korea missiles. In result China retaliated and made sanction on economic and diplomatic efforts that costed South Korea approximately seven billion dollars[20]. In addition to this, if South Korea again deploy US missiles then it would face repercussions and its relation with China will affect. Furthermore, in order to analyze the leadership of Korea, they did not want now any sanctions from China and trying to make peaceful Korean peninsula.
Guam is there where US can deploy its missiles but it is very small island about thirty miles long and ten miles wide. China is far from Guam approximately 3,000 km and currently US is lacking this range of missiles to target China[21].
Australia is left with only the option but it will also cost US expensively because to target China US require Intercontinental ballistic missiles instead of intermediate missiles because from this region China is 5500 km far away and currently US is bound with the New strategic reduction arm treaty that does not allow US to develop these ranges missiles. Again, US did not consult with Australia regarding deployment of missiles. Australia is also not willing to deploy US missiles as its Prime minister also expressed this statement in an interview[22].
So, United States always make its policies or agreements with the states but whenever it feels the threat related to their dominancy it withdraws itself from agreements unilaterally. Either it is related to climate agreement or arms control agreement. US always look towards its interest if it is fulfilling then it will follow it otherwise it will withdraw itself from the treaty. As offensive realism theory explain that international system is anarchic not in means of chaos but lack of central political authority is there that leads states towards self-help system to ensure its survival. And this is the perspective that US is continuously using offensive behavior and tried it best to use all its power to prevent the rise of competitor and thus it withdraws from INF only to increase its power so that it would be able to contain China.
On the other hand, United States has undermined the trust of states. Before taking this step, US must know that many states are having missiles technology there is no monopoly over it[23]. Now every state will make more missiles to ensure its survival and thus give emergence to new arm race in the world.
US took verdict on withdrawal from INF arrangement rapidly because of absence of legitimate arranging or approaches in regards to containing China. First no vital strategies were made with Asian Allies particularly Japan and South Korea. These two states are bound to their administration order for deploying intermediate missiles in their region. Public perceptions or recognition and assessment are additionally impacting in their administration arrangements. Research explored that authority of Asian states needs great relations with China rather than United States because China is economically more strengthened then US and it is near to them and cannot take any risk against China so that in future, they face more difficulties. Furthermore, absence of clear strategy with respect to containing China will give no achievement in future as US secretary of states has referenced that it will send its missiles sooner in Asia however it is time taking procedure and will take a very long time to execute. In addition to this, if Russia was violating the rules of INF treaty, at that point why confirmations or evidences were not exposed by US government? United States always back out from the treatise whenever their security becomes threatened. Currently, US is only left with one treaty named as "New Strategic Arms Reduction Treaty" that was also signed amid US and Soviet Union during cold war. It is expected that US could withdraw from this last cold war treaty in 2021 as President Trump already indicate this factor in his speech as well. Thus, US will free itself from all the restrictions and chances of arm race will be increased among the states either developing or developed states.
Conclusion:
Russian noncompliance was just a pretext for United States of America. Its main reason was to contain China and want to make INF treaty Asia-Pacific centric but it would be difficult for the United States after agreement termination, because for deployment of missiles, it needs Asian allies' states to offer its launch sites for missiles within range of China. It is clear that which country will provide its territory along with future repercussions from China. In this contemporary world, China has opted winning heart mind strategy in its region whereas United States always believed on hard power and always focused on military technology to achieve its hegemony and this concept is becoming blur in modern world. Competition between US and China always there because both are following nationalism and want to protect their own national interest so cooperation would be difficult amid them and it is quite difficult to contain China for United States in South Asia region.
---
[1] "US. Department of State: Treaty Between the United States of America And the Union of Soviet Socialist Republics on The Elimination of Their Intermediate-Range and Shorter-Range Missiles (INF Treaty)", 2009-2017
[2]Ivan Tselichtchev, "If Trump blows up US-Russia nuclear treaty, China will pick up the pieces", South China Morning Post, 10 November 2018
[3]Lori Esposito Murray, "What the INF Treaty's Collapse Means for Nuclear Proliferation", Council on Foreign Relations, August, 1, 2019
[4] Alexander Lanoska, "The INF Treaty: Pulling Out in Time", Air University, no.13 (Summer 2019): 53-54
[5]Ibid.
[6]Glenn H. Snyder, "World-Offensive Realism and the Struggle for Security: A Review Essay", The MIT Press 27,no.1 (summer 2002)
[7]Andrey Baklitskiy, "What the end of the INF treaty means for China", Carnegie Moscow Center, December 2, 2019
[8]Ivan Tselichtchev, "If Trump blows up US-Russia nuclear treaty, China will pick up the pieces", South China Morning Post, 10 November 2018
[9]Ibid.
[10]Julian Borger, "European diplomats mount last-ditch effort to stop US scrapping INF treaty", The Guardian, 18 November 2018, https://www.theguardian.com/world/2018/nov/18/inf-treaty-european-diplomats-us-russia
[11] "End of the INF treaty: China's position", YouTube video, 17:29, accessed August,2019, https://www.youtube.com/watch?v=uxcURttIaok
[12]Alexander Lanoska, "The INF Treaty: Pulling Out in Time", Air University, no.13 (Summer 2019)
[13]"INF nuclear treaty: US tests medium-range cruise missile", BBC News, 20, August 2019, https://www.bbc.com/news/world-us-canada-49405499
[14] Alexander Lanoska, "The INF Treaty: Pulling Out in Time", Air University, no.13 (Summer 2019): 56
[15] Alex ward, "The US just withdrew from an important nuclear arms treaty with Russia. Don't panic — yet", VOX, August 2, 2019, https://www.vox.com/world/2019/8/2/20750158/inf-treaty-trump-russia-withdraw
[16]Shannon Bugos, "US completes INF treaty Withdrawal", Arms control Association, September,2019
[17]Will Saetern, "US cold war containment strategy against China may not end the Soviet way. Instead, it could explode into armed conflict", South China Morning Post, September 17,2018
[18] Pranay Vaddi, "Leaving the INF Treaty Won't Help Trump Counter China", Carnegie Endowment for International Peace, January 31, 2019
[19] Ibid.
[20]Ibid.
[21]Ibid.
[22] "Australia won't host U.S. missiles, prime minister says", August,5,2019, https://www.reuters.com/article/us-australia-usa-missiles/australia-wont-host-us-missiles-prime-minister-says-idUSKCN1UV0IB
[23] Malik Qasim Mustafa, "US withdrawal from the INF treaty: Implications for global strategic stability", Institute of strategic studies Islamabad, ed. Najam Rafique (ISSI, 2018)
On the Universality of the "Logic of Strategy" and Beyond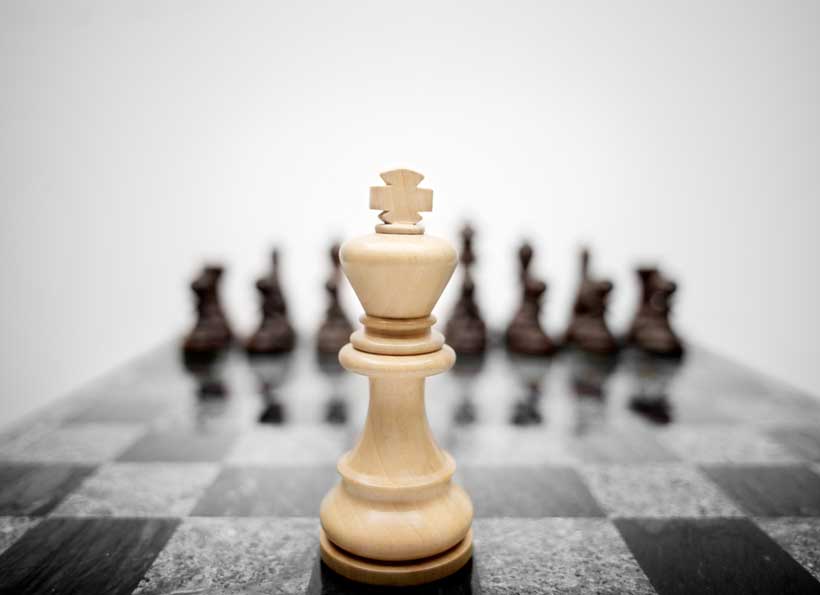 Just like several other scholars, military strategist Edward Luttwak argues that "the universal logic of strategy applies in perfect equality to every culture in every age".[i] This implies that there is indeed one logic inherent to strategic thought, which, according to Luttwak, "cannot be circumvented […] and must be obeyed".[ii]Mahnken further underpins the idea of the universality of the logic of strategy with the argument that war is a human activity and human nature has not changed throughout time.[iii]When considering Colin Gray stating that "there is an essential unity to all strategic experience in all periods of history because nothing vital to the nature and function of war and strategy changes", it seems rather natural to accept a certain inevitability of strategic conclusions.[iv]
It is therefore necessary to pose the question which implications the existence of a universal logic of strategy might entail. If such a universally valid logic is assumed to exist, those who understand – or rather master – it best and manage to uncover its underlying cognitive mechanisms will be the most successful actors within the international system as they will be more able to foresee and therefore counter the strategies of possible opponents.
Additionally, to investigate the notion of a logic of strategy is particularly relevant considering the prospect of future wars. If there is a logic of strategy, which is further universally valid, then neither the scenario of a militarized outer space, nor the invention of highly lethal, insuperable biological weapons or the increasing development of and reliance on artificial intelligence will have any substantial, altering effect on it. This thought is congruent with Colin Gray, who claims that it would be a major fallacy to fall prey to the assumption that the invention of ever more modern weapon systems might change the presumed continuity inherent to strategy.[v] In this respect, it must also be emphasized that a certain trust in a universally valid logic of strategy must be handled carefully and must not confine strategic thinking. Hence, the notion of a logic of strategy hints towards the very practice of strategy.[vi]
The term "strategy" itself evolved over time and certainly captured a different meaning before World War One than it does today. This caesura was introduced by Freedman, who argues that this experience led to a widening of the concept "strategy" and to several attempts of redefinition, thus diverging from earlier notions of the concept as provided by von Clausewitz and others.[vii] However, Whetham points out that the notion of strategy and its inherent logic already permeated pre-modern eras, even if it was not yet considered or referred to as such by the respective protagonists.[viii]Approaching the term from a contemporary perspective, Gray very prominently defines strategy as "the bridge that relates military power to political purpose".[ix]Angstrom and Widen engage with the term similarly when they write that strategy must be viewed as a rationalist process that reconciles "the political aims of war and the military aims in war".[x] The notion of strategy can therefore be boiled down to the combination of means, ways and aims.
The term "logic" shall in this essay be understood as a rational process of reasoning that is based on various premises and finally leads to the acceptance of a valid conclusion.[xi]Considering that the sub-discipline of strategic studies was traditionally occupied with the question whether and to what extent strategic action is subject to historical, economic, social and technological regularities and patterns – thus whether certain premises indeed necessarily lead to specific strategic conclusions – the assumption of a specific "logic of strategy" does not seem far-fetched. Therefore, this essay argues that indeed a universally valid logic inherent to strategy can be identified, having overcome the constraints of time and space. However, this logic is not the only one. Strategy further operates along the lines of a time- and space-bound, actor-specific logic, which is why strategy must be perceived through a multidimensional lens – and which finally makes strategy so difficult.
On the logic of strategy
When approaching the notion of a logic of strategy, it is necessary to emphasize two preconditions. Firstly, the utility of the use of military force as an important tool of statecraft must be acknowledged.[xii] Secondly, one has to consider the general overarching perception of international politics that widely underlies the field of strategic studies, namely the notion of an anarchic self-help system with independent states at its center, which are all armed to a certain extent and therefore find themselves in security dilemmas.[xiii] Within this framework we will now consider what might constitute the logic of strategy.
When elaborating on the question whether there exist "guidelines" that inform strategic thinking, Gaddis concludes that the fact that strategists do not always have to start from square one increases the likeliness of a certain logic of strategy.[xiv] According to Angstrom and Wilden, the logic of strategy unfolds as its design necessarily bases on three core pillars.[xv]Firstly, military and political ends are perceived as two distinct aspects that need to be put into accordance, the application of military means serving the political ends. Moreover, the actor being concerned with strategy does not have unlimited resources at his/her disposal. Therefore, the aspect of the scarcity of resources is to be viewed as a cornerstone or fixed determinant of the underlying logic of strategy. This is a crucial factor because, as Gray points out, examples like Imperial France, Nazi Germany or the Soviet Union all demonstrate that the pursuit of political ends beyond one's means is bound to fail.[xvi]Thirdly, Angstrom and Widen emphasize that the logic of strategy builds on the confrontation of opposing wills, which accounts for strategy's interactive and consequently dynamic nature.[xvii] This component might be captured best by Beaufre, who approaches strategy as "the art of the dialectic of two opposing wills using force to resolve their dispute".[xviii] It is crucial to highlight that the "opposing will" belongs to an intelligent, capable opponent. These three elements that define the logic of strategy are further interlinked, leading to repercussions among them.
As strategy describes the use of military means for the achievement of political ends, several authors have thus attempted to categorize the possible ways to use force. For instance, Robert Art distinguishes four functions of the use of force: defense, deterrence, compellence and swaggering.[xix] Why is this categorization important when reflecting on the logic of strategy? This is because the possible ways to use force (independently of which form the specific "force" takes) are not time-bound. When for example thinking of deterrence, one might be tempted to assume that this specific way to use force is inextricably linked to the deterrence function of nuclear arms in combination with the principle of mutually assured destruction (MAD). However, as Lonsdale vividly illustrates, Alexander the Great already mastered the interplay of military power and psychological effects and made use of coercion and deterrence in order to expand and sustain the newly shaping borders of his empire.[xx] This demonstrates that the logic of strategy operates on the basis of a certain toolkit of ways to use force, which have persisted over time.
Another aspect which could be interpreted as part of a universal logic of strategy might be its inherent paradoxicality. This feature is above all emphasized by Edward Luttwak, who postulates that the whole strategic sphere is permeated with a paradoxical logic deviating from day-to-day life's ordinary "linear" logic.[xxi] He underpins this notion by referring to the proverb "Si vis pacem, para bellum", the idea of nuclear deterrence (thus the interpretation of one's readiness to attack retaliatory as genuinely peaceful intent) or by providing specific examples.[xxii] In this sense he draws attention to Japan's attack on Pearl Harbor in 1941 and claims that the Japanese were able to create a momentum of surprise only by neglecting crucial preparations.[xxiii] This means that within the realm of strategy, Luttwak's paradoxical logic finds thorough application as the straightforward "linear" logic is viewed rather predictable and is therefore more likely to be punished.
In sum, the aspects outlined above could be perceived as being universally valid, throughout time and space. However, as will be argued, there is more to the logic of strategy that must be considered.
Going Beyond Strategy's Universal Logic
In the following, the attempt should be undertaken to challenge the notion that there is indeed only a logic of strategy. One could firstly argue that strategy, bridging between military means and political objectives, is not only grounded in the specific universal logic as outlined before but that strategy is also always a choice among several available options. Then the question follows, if all options available would theoretically all be equally feasible, require the same resources and are similar in terms of effectiveness, which strategy would be adopted? One could argue that this depends on the involved actors, which, even if acting under the premise of rationality, are rooted in their specific historical, social and political contexts.
Strategy is therefore clearly not designed within a vacuum. The contents of strategy do not only derive from what was described above as composing the universally valid logic of strategy. If we return to the definition of "logic", the term was understood as a process of thought, which leads from several given premises to a valid conclusion under the condition of rationality. Therefore, also the given time- and space-bound circumstances under which a certain strategy is formulated could be considered as forming their own logic. Angstrom and Widen summarize these circumstances as strategic context, which unfolds along the lines of six dimensions of politics (without claiming to be exhaustive): geography, history, ideology, economy, technology and the political system.[xxiv] Instead of treating them as mere contextual factors, it is important to consider the respective as constituting their own logic, along which strategy is aligned. However, Angstrom and Widen emphasize that these actor-specific factors only bear limited explanatory power and that it is difficult to assess to what extent these factors influence the design of strategies.[xxv] This, nevertheless, does not invalidate the notion that these actor-, time- and space-specific circumstances should be considered as another logic by itself. Acknowledging the existence of more than one logic of strategy penetrating the realm of strategy would further emphasize the importance of the specific embeddedness of strategy – without undermining the significance of the above identified universally valid logic of strategy. One would consequently accept that when it comes to strategy, one encounters several logics in action.
Conclusion
When returning to the initial question, which implications the existence of a logic of strategy would have, specifically regarding the prospect of success, it is worthwhile to consult Richard Betts, who asks "Is Strategy an Illusion?".[xxvi] He argues that effective strategy is often impossible due to the unpredictability and complexity of the gap between the use of force and the aspired political ends.[xxvii] However, it is indeed because of this overwhelming complexity in which strategy operates that its underlying logics should be reflected upon. Gaddis refers to the universally valid features of the logic of strategy as a "checklist", which shall be considered to contribute to the design of a successful, effective strategy.[xxviii] As was demonstrated above, it is nevertheless also crucial to consider the additional specific time-and space-bound logic of strategy. To understand the strategy of potential opponents, it makes sense to deconstruct its logical foundation, to consider the universally valid logic of strategy but also the respective underlying actor-specific logic. Strategy thus operates along a multidimensional logic, both universally valid and time- and space-bound. This is what makes strategy difficult but acknowledging this conceptual aspect might notwithstanding contribute to its further mastery.
---
[i]Luttwak, Edward N., The Rise of China vs. the Logic of Strategy (Cambridge and London: Harvard University Press, 2012), vii.
[ii]Ibid., viii.
[iii]Mahnken, Thomas G., The Evolution of Strategy… But What About Policy? Journal of Strategic Studies 34 no. 4 (2016), 52.
[iv]Gray, Colin S.,Modern Strategy (Oxford: Oxford University Press, 1999), 1.
[v]Gray Colin S., Why Strategy Is Difficult. JFQ (1999), 8.
[vi] Cf. Lonsdale, David J. and Colin S. Gray (eds.), The Practice of Strategy: From Alexander the Great to the Present. Oxford: Oxford University Press (2011).
[vii]Freedman, Lawrence. The Meaning of Strategy: Part I: The Origin Story. Texas National Security Review 1 no. 1 (2007), 90-105.
[viii]Whetham, David, The Practice of Strategy: From Alexander the Great to the Present. Edited by John Andreas Olsen and Colin S. Gray. War in History 21 no. 2 (2014), 252.
[ix] Gray, Modern Strategy,17.
[x]Armstrong, Jan and J. J. Widen,Contemporary Military Theory. The Dynamics of War (New York: Routledge, 2015), 33. Original emphasis.
[xi]Hintikka, Jaakko, Logic. Encyclopaedia Britannica, accessible via: https://www.britannica.com/topic/logic [accessed: October 25th 2020].
[xii]Art, Robert J., To What Ends Military Power? International Security 4 no. 4 (1980), 35.
[xiii]Gilpin, Robert G., No one Loves a Political Realist. Security Studies 5 no. 3(1996), 26.
[xiv]Gaddis, John Lewis, Containment and the Logic of Strategy. The National Interest 8 no. 10 (1987), 29.
[xv] Armstrong and Widen, Contemporary Military Theory, 46.
[xvi]Gray, Why Strategy Is Difficult, 10.
[xvii] Cf. Armstrong and Widen, Contemporary Military Theory.
[xviii]Beaufre, André, An Introduction to Strategy (London: Faber and Faber, 1965), 22.
[xix] Cf. Art, To What Ends Military Power?
[xx]Lonsdale, David J., The Campaigns of Alexander the Great. In: John A. Olsen; Colin S. Gray (eds.). The Practice of Strategy: From Alexander the Great to the Present (Oxford: Oxford University Press 2011)33.
[xxi]Luttwak, Edward N., Strategy: The Logic of War and Peace (Cambridge and London: Harvard University Press, 2001), 2.
[xxii] Ibid.
[xxiii] Ibid., 6.
[xxiv] Cf. Armstrong and Widen, Contemporary Military Theory, 36-43.
[xxv] Ibid., 42-43.
[xxvi] Cf. Betts, Richard K., Is Strategy an Illusion? International Security 25 no. 2 (2000), 5-50.
[xxvii]Ibid., 5.
[xxviii] Gaddis, Containment and the Logic of Strategy, 38.
Biden, Modi and the Malabar Exercise 2020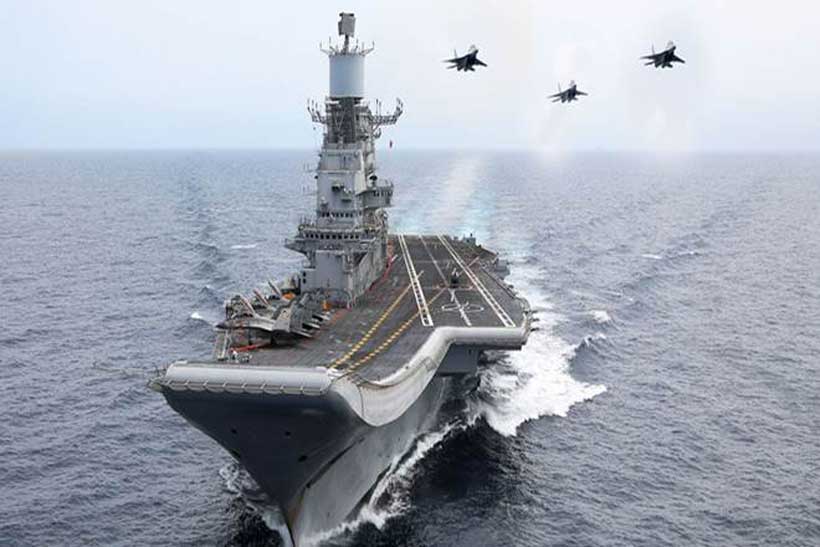 So lastly, the reluctant President Donald Trump, keeping the value of the verdict, allows the GSA to begin the transition under the Presidential Transition Act 1963, on November 23, 2020 making the post-election resources and services available to assist in the event of presidential transition. This facilitates the formal transfer of power and helps the new President adjust his vision and the assessment of the world. Joe Biden has his own view of the burning issues around of which the expanding China, Taiwan, South China Sea, Iran, South Asia and Indo-Pacific constitute important fragments. Now since India is engaged in almost all these issues directly or indirectly and happens to be a long term strategic ally of US the talk between Biden and Modi carries several messages. In the meantime, the conduct of Malabar exercise, that formally involves all the QUAD members (India, Japan, the US and Australia) institutionalizes the strategic relationship in the region and promises more stability and peace.
Prime Minister Narender Modi, just like the heads of Canada, UK, and Australia congratulated the new elect on November 17, 2020. The President-elect Joe Biden, in turn, called him back for thanks and reaffirmation of many things suspected to be under shadow by many. The president-elect noted that he looks forward to working closely with the prime minister on shared global challenges, including containing COVID-19 and defending against future health crises, tackling the threat of climate change, launching the global economic recovery, strengthening democracy at home and abroad, and maintaining a secure and prosperous Indo-Pacific region (The Week). Mr. Biden expressed his desire to carry forward the strong ties between the two states and strengthen and expand the US-India strategic partnership alongside the first Vice President of South Asian descent Kamla Harris. His election policy papers also held that no important global challenge could be solved without the Indo-US partnership.
Besides crafting a greater Indian role in world politics, Biden's reference to challenges of climate change, the Covid 19 pandemic and global economic recovery, the stress on democracy and peaceful and prosperous Indo-pacific sketch some significant flashes of the coming times. 'Democracy Assistance' has been an important objective of US foreign policy since beginning but India has a mercurial stance over the goal as it has succumbed to the exigencies of national interest and security thus playing safe with the undemocratic neighbours. Therefore the US reference brings the dictatorial and nondemocratic regimes into discussion that it aims to size.
Indo-Pacific and the Malabar I&II
The Indo-Pacific and the QUAD have gained prominence in recent past on account of heat generated in the South China Sea and China's OBOR project affecting the trade interests of ASEAN members, India and the US in the Indian Ocean region. In the October 7, 2020 QUAD members meet at Tokyo the issues of collaboration among the democratic states and challenge to world peace, primarily from China, was discussed seriously. US Secretary of State Mike Pompeo called for the democracies to work together to protect people and partners from the Communist Party of China's exploitation, corruption and coercion. He referred to the Chinese provocations in the East China Sea, the Mekong, the Himalayas, and the Taiwan Straits (Joshi October 7, 2020). The Indian External Affairs Minister S. Jaishankar also called for likeminded countries to coordinate responses. Mr. Jaishanker held that we remain committed to upholding the rules-based international order, underpinned by the rule of law, transparency, freedom of navigation in the international sea, respect for territorial integrity and sovereignty and peaceful resolution of disputes (The Quint, October 7, 2020). However, a strong commitment lacked on the part of India which was met later during the Malabar exercise. India has a clear Indo-Pacific policy as articulated by Prime Minister Narendra Modi at the Shangri-La Dialogue in June 2018, which aims at protecting Indian interests in the Indian ocean region against China's OBOR and SOP (String of Pearl). Peace and security in the region are high up on India's list of priorities. As first and foremost, India's economic interests in the region requires peace and convivial environment. At the same time, India has acknowledged rising China's threats to its vital national interests in the region. Therefore, India's strategy must be seen against the background of the interplay between India's economic interests and national security (Purayil 2019).
The latest 24th edition of Malabar exercises have, however, put all the skeptics aside as India invited Australia also this time for the naval exercises and all the four QUAD members (India, US and Japan) have participated with great zeal. The more interesting thing is that the exercises take place at a time when the world is down with pandemic and the conflicting situations are flaring up in the Middle-East, Central Asia, Caucasus, South Asia and Far East. India is locked up in a border issue at Ladakh with China for over six months and South China Sea simmers under the fire of war threat. India's tough times with its smaller neighbours also make the possibility of the institutionalization of QUAD and Indo-Pacific of immense importance.
The first phase of the exercise was held in the Bay of Bengal from November 3-6, and the second phase was conducted in the Arabian Sea from November 17-20. The navies of India, the US, Australia and Japan concluded the second phase of the Malabar naval exercise in the Arabian Sea that involved two aircraft carriers and a number of frontline warships, submarines and maritime aircraft (Mint. November 20, 2020). The major highlight of the exercise was participation of Indian Navy's Vikramaditya carrier battle group and the Nimitz strike group of the US Navy.
The more significant outcome of the exercise appears to be the proposal of a new fleet by US. On November 17, 2020 speaking at the Naval Submarine League's annual symposium, the outgoing U.S. Navy Secretary Kenneth Braithwaite suggested the creation of a new fleet within the Indo-Pacific theater, which will take some load off the U.S. Seventh Fleet stationed near Japan. The fleet is to be placed in the crossroads between the Indian and the Pacific oceans, and going to have an Indo-PACOM footprint (Military Men. November 19, 2020). The region already has a Command known as U.S. Indo-Pacific Command found on 30 May 2018 and converted from United States Pacific Command (USPACOM) first found in 1947.
Initially, the Chinese response was balanced, stating that it has noticed the development and believes that military cooperation between countries should be conducive to regional peace and stability. But after the proposed fleet and the President-elect Joe Biden's presumptive nominee for the secretary of defense position, Michele Flournoy, who is also seen as a China hawk in favor of a robust stance against the People's Liberation Army, Navy, the idea of the First Fleet may very well carry forward to the next administration (Rej).
Since China had reacted sharply at the inclusion of Japan at the Malabar exercises in 2018 the inclusion of Australia this times irks it more as the idea of QUAD gets more institutionalized and the Indo-Pacific mapping further crystallized. The Biden's quest for a stronger strategic partnership with India and support for Indian claim to permanent membership of the United Nations and the unflinching support for India against its security issues have raised eyebrows in Beijing. At one stage, the US presence in Diageo Garcia irked India but in the changed scenario the increased US presence in Indian Ocean doesn't alarm it much, even though it curtails the Indian prominence. In view of OBOR project and the Chinese aggressiveness in the region, India has reconciled to the situation and even the US-Maldives agreement of September goes well with it. However, in the long run it is faced with a double challenge of plugging the Chinese dominance and saving its prominence and at the same time reconcile with a friendly ally in the US. Meanwhile, China, being the largest trade partner of Australia may hurt it economically and rake up heat at the Nine- dash line, Ladakh and Taiwan.
References
Joshi, Manoj. October 7, 2020. "The Quad and the Indo-Pacific." https://www.orfonline.org/expert-speak/quad-indo-pacific/
Military Men. November 19, 2020. https://militarymen.in/us-navy-secretary-proposes-new-indo-pacific-fleet-the-diplomat/
Mint. November 20, 2020. https://www.livemint.com/news/india/phase-2-of-malabar-2020-exercise-concludes-in-arabian-sea-11605889757803.html
Purayil, Muhsin Puthan 2019. Geopolitics. "The 2019 Shangri La Dialogue and Reflections on India's Indo-Pacific Strategy." https://thegeopolitics.com/the-2019-shangri-la-dialogue-and-reflections-on-indias-indo-pacific-strategy/.
Rej, Abhijnan. The Diplomat. November 18, 2020. https://thediplomat.com/2020/11/us-navy-secretary-proposes-new-indo-pacific-fleet/
The Quint. October 7, 2020). https://www.thequint.com/news/india/we-will-work-together-s-jaishankar-meets-mike-pompeo-in-tokyo
The Week. https://www.theweek.in/wire-updates/international/2020/11/18/fgn2-us-biden-modi.html
The imperative of a military QUAD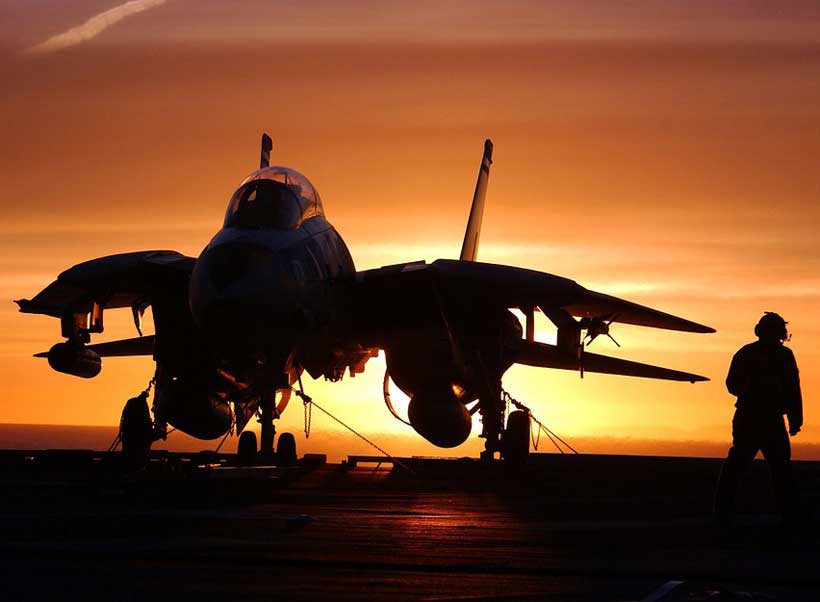 After dithering for a while, India has chosen to make the Malabar naval exercise a quadrilateral one by inviting Australia to join the US and Japan. The exercise this year was held in the Bay of Bengal in the first week of November. This is the second time the four navies have come together for a naval exercise in the Indian Ocean, after 2007 when China objected to it, calling it the Asian NATO. Since then India has been careful not to antagonise China until this year when hostilities broke out along the Sino-Indian border. The exercises are not formally linked to the Quad (Quadrilateral Security Dialogue) forum but the participation of Australia will definitely provide a military dimension for the Quad, which was formed in 2017 aimed at establishing 'free and open' Indo-Pacific. Though the Quad is currently only a mechanism of official 'gathering and discussions' concerning the security issues, it has the potential to become a security forum.
This time, China had a muted response compared with 2007, but it warned against any regional groupings in which the US, a formidable countervailing power against the Chinese military, is a member.
The latest Malabar assumes greater significance as it is conducted amidst Chinese expansionism. China has already achieved its 'consolidation' in the South China Sea, has taken control of few strategic locations in the Himalayas, and is upping the ante against the US. Its naval strategy has also been expanded from 'offshore defence' to 'open seas protection', expanding its wings to the larger Pacific and the Indian Ocean region. With this, the Indo-Pacific is virtually the area of operations for the PLA Navy. However, the absence of a concrete security forum to 'discuss and act' has left the region vulnerable to security competition and hegemonistic politics.
In every region, the responsibility to maintain order and peace rests on major powers. When they act in concert with smaller countries, by protecting smaller one's interests, a region-wide peace and stability is ensured. Since the US's capacity to secure security for allies in Asia, let alone preserve the regional order, is in question, the major powers of the region such as India, Japan and Australia must work closely to prevent China's ambition of pre-eminence in the Indo-Pacific.
Up until now, these regional heavyweights have conspicuously taken a policy of 'not antagonising' China and have also resisted to endorse a US-led balancing against China. This has emboldened China in converting its 'peaceful rise' image into an assertive military power, and has derived the premium in changing the status quo both in the South China Sea (SCS) as well as now in the Himalayas.
So far, China has not employed its military force in its expansionist actions in the maritime domain. In the SCS, frequent Chinese intrusions into the disputed area have been done with maritime militias, to scare away the fishermen of other countries. However, with using of a regular military force to change the status quo in the Galwan valley in the Himalayas, where Indian and Chinese military clashed and twenty Indian soldiers and a number of 'unaccounted' Chinese soldiers were died, China has demonstrated that it is not hesitant to employ the PLA to settle scores with the opponents.
An assertive power needs to be checkmated militarily, otherwise, it will become more revisionist. So far none of the regional countries have had the wherewithal to take on China individually, or no regional mechanisms such as ASEAN Regional Forum (ARF), or any other existing regional groupings, could mount pressure on China. All of them follow a 'consensus and compromise' approach based on ASEAN way of conflict resolution mechanism.
However, the Quad doesn't need a formal military coalition mechanism modelled on NATO. Formal military coalition follows collective security principles that take the security of the one is security of all. Though it ensures security guarantee of smaller states, it is mostly driven by the choices and preferences of the powerful ones who set the agendas and interests. A military Quad can work without following the collective security principles but can pursue a consensus and norms based approach.
It is necessary for a consensus approach because all four member countries have varied security interests and concerns, and also different approaches and priorities in dealing with China. Compared with the US and Australia, India and Japan are neighbours of China and have territorial disputes with it, so they face direct security threat from China. Similarly, except India, the other three are mutually entangled security partners under the US, so New Delhi stands out from the alliance system, and has no intention to join in it whatsoever. In this respect, the Quad must first formulate agendas based on consensus and norms, and see how it can act upon it.
In the military Quad, the US has to be a facilitator, not a lead balancer, to promote it as an acceptable grouping across the region. For the US, the Indo-Pacific is one of many security concerns, while for other members it is their own region. India could take up more of a leadership role in the Indian Ocean region, while Japan and Australia can do so in their own areas. Since this is not a formal military arrangement they don't need to follow the alliance principles, but at the same time they need an institutionalised military arrangement.
Given the context of China's frequent military provocations against potential rivals to test their resolve as to how they respond to a Chinese aggression, a military Quad is necessary. Chinese domination in the maritime domain is shaping along with its modernised navy, supported by its economic growth. Undoubtedly, China sends out a message to the regional states that if anyone seeks to challenge China then it will be prohibitively expensive for them. So only a joint mechanism would be able to counter the Chinese aggression in the ocean in future. The Indo-Pacific region requires different layers of organisations and the Quad can be a true military organisation of powerful countries. In this respect, a military Quad is imperative and must take more responsibility individually as well as collectively.