A Chill in Georgia-China Relations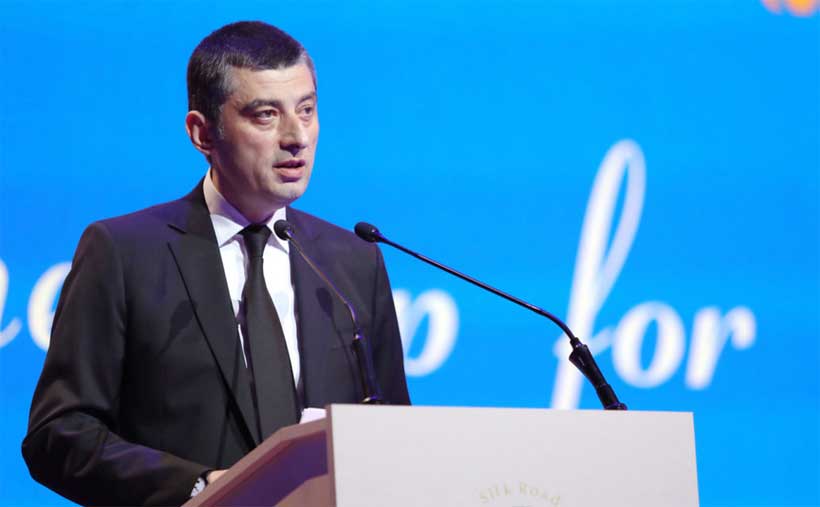 A sense of growing disenchantment is starting to dominate China-Georgia relations. Given China's ambitious Belt and Road Initiative (BRI) and Georgia's geographical importance to the realization of China's plans, Georgian elites had high hopes for the future. Today, few people are as enthusiastic.
The relationship used to look promising. In 2017 China and Georgia signed a free trade agreement to remove customs barriers, in a move Georgian leaders hoped would boost exports and help develop the Georgian economy. The Georgian government also expected an increase in Chinese investments into Georgia's infrastructure, specifically its Black Sea ports of Poti, Batumi, Anaklia, as well as east-west rail and road links. Several large-scale investment forums were held in Tbilisi for that purpose.
Fostering closer ties with China was also seen as a vital component of Georgia's quest to balance Russia's regional influence, and as a hedge against Russian military moves in occupied Abkhazia and South Ossetia.
The hopes for improvements in trade have not panned out. While there has been a steady increase in overall volume, statistics show that Georgia mostly exports raw materials to China, such as copper and various chemicals. A market for goods higher up the value chain has not materialized. Similarly, concerns over corrupt practices have increased, especially tied to how Chinese companies have been awarded contracts. One illustrative case concerns Powerchina's subsidiary Sinohydro winning a €26.3 million tender for the reconstruction of a 42-kilometer section of the Khulo-Zarzma road. Sinohydro has a long record ­– both in Georgia and abroad – of corruption, environmental degradation, and of generally shoddy work. And yet it keeps winning new tenders.
Furthermore, it has become apparent to policymakers in Tbilisi that China will not go out of its way to harm increasingly important relations with Russia. For example, China has been generally unhelpful on key diplomatic issues critical to the Georgian side. It repeatedly failed to back Georgia's UN vote on refugees forcefully expelled from Abkhazia and South Ossetia by separatists and Russian troops. It repeatedly failed to denounce de-facto presidential or parliamentary elections held in Georgia's occupied territories. China has also stayed silent on Russian cyber-attacks against Georgia over the last few years, as well as on Russian "borderization" policies in South Ossetia. Its Ministry of Defense even announced that it would participate in the Russian-led "Kavkaz-2020" exercises, alongside troops from Abkhazia and South Ossetia.
China has also helped the Kremlin seed destabilizing disinformation in the country. On September 2, the Chinese state media outlet China Daily questioned the utility of the U.S.-funded Lugar Laboratory located near Georgia's border with Russia and alleged that it both represented a biohazard risk to Georgia and that Georgian citizens were being unwittingly used as test subjects.
All this stands in striking contrast with Georgia's Western partners, who continuously stand up for Georgia's foreign policy priorities, as well as for its territorial integrity. Though increasingly disenchanted with China, Georgian leaders continue to walk a diplomatic tightrope, keen to not draw ire from China while preserving its ties to the West. But as America's stance on China hardens, it will be more and more difficult to maintain this balance. In a series of public letters addressed to the Georgian government sent earlier this year, U.S. congressmen and senators have been explicit that Georgia needs to avoid deep entanglements with China and hew closely to Western standards and trade practices.
The balancing act is simply unsustainable. Georgia's NATO and EU membership aspirations, the cornerstone of its geopolitical orientation, are an irreconcilable irritant for China, especially as the Alliance expands its scope to face down China's growing military ambitions in the Indo-Pacific region. Georgia will be forced to pick sides eventually.
And the outcome is a foregone conclusion. At this point, criticizing China openly would cost Georgia a lot, which means that Tbilisi taking a firm stance on Taiwan or on human rights issues is not likely. But as tensions ratchet up between the West and China, expect Georgia to side more firmly with the West, not only politically, but also increasingly economically, by embracing Western 5G technologies as well as its trade and investment standards.
Author's note: first published in cepa.org
Zangazur corridor will stimulate regional cooperation
The trilateral declaration signed between the Presidents of the Russian Federation and Azerbaijan and the Prime Minister of Armenia on 10 November of 2020 created substantial cooperation opportunities for all regional countries. The signing of the declaration ended "The Second Karabakh War," which began on 27 September, continued for 44 days and led to the restoration of the territorial integrity of Azerbaijan. Declaration envisions not only cessation of military operations but also restoration of all transport connections in the South Caucasus which had been restricted because of the occupational policy of Armenia for about three decades. For this purpose, the 9thclause was included in the agreement, which states that all economic and transport links in the region will be restored and Armenia guarantees the safety of the transport links between western regions of the Republic of Azerbaijan and the Nakhchivan Autonomous Republic through the Zangazur corridor.
After the signing of the declaration in November, the next meeting between the leaders of Azerbaijan Russia and Armenia took place in Moscow on January 11 within the framework of the Trilateral Summit. The unblocking of transport communications was the main discussion topic of the summit. Under the new statement signed by the participants of the summit, a trilateral working group co-chaired by the Azerbaijani, Armenian and Russian deputy prime ministers was established to implement provisions of the 9th clause of the November statement. In the subsequent meeting after the summit, the working group formulated the list of main activity directions arising from the implementation of the November statement, establishing railway and automobile communication as a priority, and also determining other directions agreed upon among the three leaders.
From the cooperation and transportation point of view, the creation of the Zangazur corridor is the most important element of the signed documents between Azerbaijan, Russia and Armenia and it serves the interests of all regional countries, including Armenia. Therefore, Azerbaijan is decisively committed to the creation of this corridor and restoration of transport links as it considers cooperation to be the main tool for creating durable peace in the region. Regarding this position, in the press conference with the local and foreign media representatives, held on February 26 in Baku and dedicated to the 29th anniversary of the Khojaly genocide committed by the Armenian forces, Azerbaijani President Ilham Aliyev said:"Today we are discussing the issue of permanent, sustainable peace and security in the region. The only way to do this is through collaboration. Our goal is to restore communications already in a trilateral manner – together with Armenia and Russia, create the Zangazur corridor and remove all transport obstacles".
The creation of the Zangazur corridor will add a new artery to the transportation network of Eurasia and positively affect the economic and trade relations between the regional countries. Using this corridor Turkey will get a direct land road to Azerbaijan, one of its main economic partners. This in turn will boost bilateral economic and tourism relations between them. On the other hand, the Zangazur corridor will also serve as a gateway to Central Asia for Turkey, enabling it to strengthen its economic relations with the Turkic World. Turkey is also working on a new project to connect Nakhchivan to Turkey through the Kars-Nakhchivan railway. In the next stage, the linkage of this railway to the Zangazur Corridor will give another impetus to the bilateral trade relations between Azerbaijan and Turkey.
For Russia, this corridor could become the main route for the transportation of goods to the South Caucasus and surrounding countries. Russian trains could reach the Zangazur corridor through the territory of Azerbaijan and then be directed to Armenia, Turkey, Iran and Southern Asian countries. Along with positively affecting the trade relations with Turkey, this corridor will also provide an alternative route for Russia to reach the markets of the Middle East through the territory of Turkey. Besides, this corridor has special importance for Russia in terms of getting a direct land route to Armenia, one of its main allies in the region. Because of the political problems with Georgia, Russia was not able to use the land routes of Georgia for transportation of goods to Armenia. Now it will be able to overcome transportation obstacles in the economic relations with Armenia.
The creation of the land link between Russia and Armenia will also facilitate the economic problems of Armenia in reaching the markets of Russia and the Eurasian Economic Union. The absence of a land route to the main trade partner has negatively affected Armenia's foreign economic relations and its economic security. Zangazur corridor also will create the opportunity for Armenia to get a railroad link to its other trade partner, Iran. Due to the lack of necessary financial resources and inability to attract foreign investments, Armenia was not able to build a railroad to Iran from its territory. Now, cargo transportation between Iran and Armenia could be implemented through the new corridor.
However, Armenia could benefit from the mentioned advantages of the Zangazur corridor only if it chooses to prefer regional cooperation over the aggressive policy against its neighbors that it has been implementing for almost three decades. If Armenia wants to end its economic blockade and obtain economic development opportunities, the only way is to join regional cooperation. Otherwise, the same economic situation accompanied by high unemployment, emigration and poverty will remain in Armenia, eliminating its long-term economic development perspectives.
The establishment of the Zangazur corridor and restoration of all economic communications will also increase the attractiveness of the region for foreign investors. Despite the implementation of several important energy and transport projects in the South-Caucasus for many years, the Armenia-Azerbaijan conflict has negatively affected the business environment and left Armenia aside from the regional projects. Now, as the conflict ended, regional countries have the opportunity for the full use of the economic potential of the region, to attract additional investments to different project implementations, which was not possible due to the conflict.
All the opportunities that the Zangazur corridor offers for the regional countries show that the creation of this corridor will lead to the expansion of regional transport networks and will stimulate mutual economic relations between the regional countries. It will also increase the importance of the region within the international transport corridors such as the North-South International Corridor and Middle Corridor. Along with economic benefits, the expansion of economic relations because of the corridor will also substantially contribute to the maintenance of sustainable peace and security in the region. Sustainable economic development and peace, in turn, will prevent the spread of harmful nationalistic ideas and the creation of new conflicts in the future.
Crisis in Armenia Provides Fertile Ground for Russian Meddling
The immediate cause came on February 25, when Onik Gasparyan, Chief of General Staff of the Armenian Army, and other senior commanders released a statement calling for Prime Minister Nikol Pashinyan to step down. Pashinyan responded by firing Gasparyan.
Yet the real cause of the uproar is Armenia's defeat in the Second Karabakh War last year, which has triggered a deeply troubled and long-drawn-out period of soul-searching and consequent instability.
Delving into the details over what are the real reasons and who is to blame may anyway be futile in the cloudy political world of all three South Caucasus states (including Georgia and its current woes). While many Armenians believe that the protests are more about internal democratic processes, there is an undeniable geopolitical context too. Perhaps what matters most is the international ramifications of the conflict, especially as the early phases of the Russian-brokered November 2020 ceasefire agreement between Armenia and Azerbaijan are now being implemented.
The political crisis in Armenia does not affect the implementation of the agreement on Nagorno-Karabakh, Kremlin spokesman Dmitry Peskov said on February 26. Other statements by the Russian leadership indicated that the Kremlin, which closely follows the internal development of its Collective Security Treaty Organization (CSTO) ally and the fellow member of the Eurasian Economic Union (EEU), is nevertheless remaining aloof for now.
Over the past year, Russia has confronted multiple crises along its border with some finesse, successfully managing near-simultaneous crises in Belarus, Kyrgyzstan, and Armenia-Azerbaijan.
In each case, the Kremlin has sought to extract geo-economic benefits. Take the current Armenian crisis. The opposition has some support, but not as much as the current leadership. Leaders from both sides have connections with senior Russian leaders, albeit the Kremlin was far more comfortable with the pre-Pashinyan Armenian political elite. They understood what Russia likes in the near-abroad – cautious leaders mindful of Russian sensitivities and unwilling to play the reformist and Western cards that Pahinyan has used since coming to power in 2018.
And yet however much illiberal Russia feels uncomfortable with the reformist Pashinyan government, it needs for now because his signature is on the November ceasefire agreement. With the early stages of the deal being implemented, Russia is keeping its eyes on the prize — most importantly, the agreement to reopen Soviet-era railways which potentially will reconnect Russia to Armenia via Azerbaijani territory. Chaos in Armenia can only jeopardize this key aim.
Russia also understands that Pashinyan is becoming increasingly dependent as time goes by and that it can exploit this vulnerability. Equally obviously, the opposition could prevail, and that would ultimately benefit Russia too.
In the long run, Russia has caught Armenia in a cycle. To stay in power, the government would need extensive Russian economic, diplomatic, and perhaps even military support. But any new government formed by the current opposition would likely demand even more weaponry from Russia to prepare for the next confrontation, however hypothetic, with Azerbaijan. In both cases, the price for more arms would likely be deeper integration of Armenia within the EEU. And whatever remained of Armenia's policy efforts towards the West, already under grave pressure since the Karabakh defeat, would die.
Potentially, there is a yet-greater reward for Russia – persuading Azerbaijan to allow the Russian peacekeeping mission to remain on its soil beyond the end of 2025. In which case, an openly revanchist Armenian government formed by an opposition determined to build a battle-ready military capable of offensive operations would be a useful tool for the Kremlin to justify the continued presence of its units in Karabakh.
Author's note: first published in cepa.org
Caspian: Status, Challenges, Prospects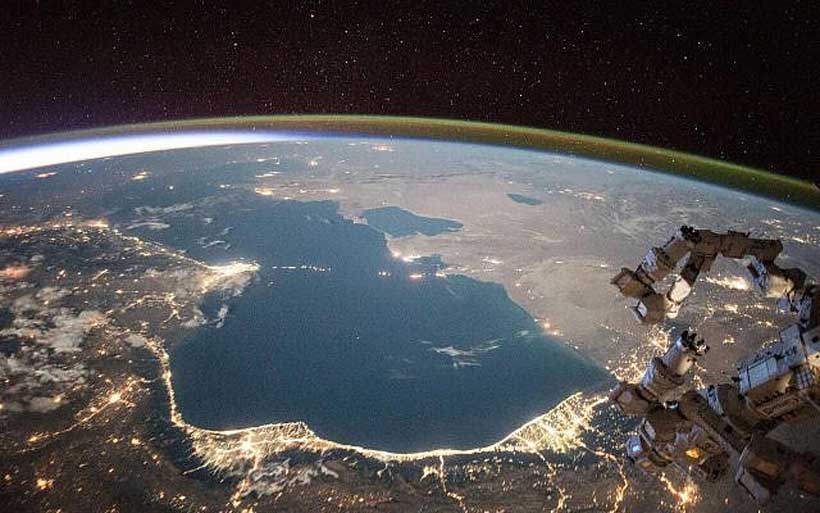 An Analysis into the Legal Classification, Security and Environmental Concerns, Geopolitics and Energy Flow Impact of the Caspian Plateau
How has the world's largest inland body of (salty) water escaped the economic and political notice for so long? And it is for a resource-rich area of a unique locality that connects Europe and Asia in more than just geography. Simply, the Caspian Basin is an underrated and underexplored topic with scarce literature on its geomorphology, mineral deposits and marine biota, its legal disputes, pipeline diplomacy,environmental concerns and overall geopolitical and geo-economic interplays.
As the former Minister of the Canadian government and Secretary General of the OECD – Honorable Donald J Johnston – states in the foreword, Caspian – Status, Challenges, Prospects"is a fitting title for a book that masterfully gives an objective, comprehensive overview of the region. The authors have compiled an analysis of Caspian's legal classification, security and environmental concerns, geopolitical scenarios, and energy flow impacts as they affect the world's largest continental landmass – Eurasia."
From comprehensive but content intensive insights on Caspian littoral states Azerbaijan, Kazakhstan, Iran, Russiaand Turkmenistan, to external actors like Turkey, EU, China and the United States, readers are presented how separate actors and factors interact in this unique theater. The book elaborates on the legal classification of the Caspian plateau including the recent 'Convention on Legal Status of the Caspian,' to the numerous territorial and environmental security concerns.
Prof. Anis H. Bajrektarevic and his co-authors present Caspian as the most recent, fresh and novel way, in one stop-shop offering broad analysis on the Caspian region. It is a single volume book for which extensive information is exceptionally rare to find elsewhere. Following the read, authors are confident that a new expanse of scholarly conversation and actions of practitioners will unfold, not only focused on Caspian's unique geography, but its overall socio-economic, politico-security and environmental scene.
Welcoming the book, following words of endorsements have been said:
The Caspian basin and adjacent Central Asian region (all being OSCE member states, apart from Iran) have, since the early Middle ages, acted as a crossroads between different civilizations and geopolitical spaces. In an increasingly interconnected world, growing geopolitical competition, economic interdependence and the emergence of new global challenges, particularly those related to water, energy and the climate emergency, have highlighted the relevance of this region, making it of increasing interest to researchers and academics. This book presents a thorough analytical compendium of historical factors, political dynamics, economic trends, legal frameworks and geopolitical interests which underpin, but also affect, the stability and development of this complex, diverse and strategically significant region.
Amb. Lamberto Zanier,Secretary-General, Organization for Security and Cooperation in Europe (2011-2017) OSCE High Commissioner on National Minorities (2017-2020)
A thoughtful, comprehensive and balanced analysis of the complex interplay between geopolitics and geo-economics in Central Eurasia, and pivotal energy plateau – that of Caspian. We finally have an all-in reader that was otherwise chronically missing in international literature, which will hopefully reverse the trend of underreporting on such a prime world's spot.
Hence, this is a must-read book for those wondering about the future of one of the most dynamic and most promising regions of the world and what it could entail for both reginal and external players. 
Andrey Kortunov Director General, Russian International Affairs Council
Although of pivotal geopolitical and geo-economic importance, Caspian energy plateau represents one of the most underreported subjects in the western literature. Interdisciplinary research on the topic is simply missing.
Therefore, this book of professor Bajrektarevic and his team – unbiased, multidisciplinary, accurate and timely – is a much-needed and long-awaited reader: A must read for scholars and practitioners, be it from Eurasia or beyond.
It is truly a remarkable piece of work!
Authors were able to tackle a challenging subject with a passion, knowledge and precision, and turn it into a compelling, comprehensive yet concise read which I highly recommend.
Former Minister of Foreign Affairs, Republic of Kazakhstan Erzhan Kazykhanov, Ambassador Embassy of Kazakhstan, Washington dc, USA
ARTNeT secretariat is pleased to see how our initial invitation to Prof. Anis H. Bajrektarevic to present at the ARTNeT Seminar Series in 2015 evolved. The talk was initially published as a working paper for ARTNeT (AWP 149). Now Prof. Bajrektarevic, in collaboration with another two co-authors, offers a comprehensive study on a nexus of legal, security, and environmental issues all emanating from and linked to energy cooperation (or lack thereof) in the subregion. This volume's value extends beyond the education of readers on the Caspian Basin's legal status (e.g., is it a sea or a lake?). It is just as relevant for those who want a more in-depth understanding of an interplay of economic, security, and political interest of players in the region and outside. With the global institutions increasingly less capable of dealing with rising geopolitics and geo-economic tensions, more clarity – even if only about some aspects of those problematic issues – should be appreciated. This volume offers such clarity.
Mia Mikic, Director UN Economic and Social Commission for Asia and the Pacific (UN ESCAP) ARTNeT coordinator
It is my honor to reflect on this work on Caspian. Comprehensive and content rich, this book of professor Anis H. Bajrektarevic and his co-authors brings up comprehensively all the useful information on Caspian, with the geographical and historical background and cultural, economic as well as security aspects related to it.
Authors' novel and unbiased approach shall certainly help decision makers in their bettered understanding of the region that has centuries-long history of peace and cordial neighbourly relations. Long needed and timely coming, I warmly recommend this reader to those who want to know, but more importantly to all those who want to understand, this pivotal region of the world.
Ali Asghar Soltanieh Former Ambassador of Islamic Republic of Iran to United Nations and other International Organizations in Geneva & Vienna
The book by Professor Bajrektarevic and his co-authors embodies a wide-ranging overview of the intertwined interests pursued by the young democracies of the Caspian basin, battling with inherited land and water disputes, and their interplay with regional and global powers. Apparently, supporting political independence of the formers and promoting their integration into the latter's markets requires adequate analyses, timely outreach policies and consistent engagement. In this sense the publication serves as one of the scarce handbooks to understand diverse interests of stakeholders, dynamically changing security architecture of the region and emerging opportunities of cooperation around the Caspian Sea.
Ambassador GalibIsrafilov Permanent Representative to the UN Vienna and to the OSCE Embassy of Azerbaijan to Austria
Caspian: Status, Challenges, Prospects
An Analysis into the Legal Classification, Security and Environmental Concerns, Geopolitics and Energy Flow Impact of the Caspian Plateau