Lao PDR: Poverty Continues to Decline but Progress under Threat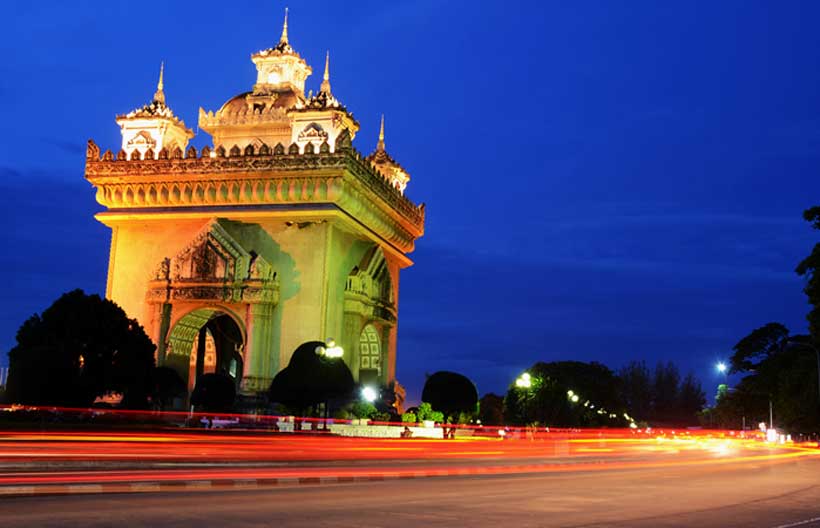 Lao PDR has made remarkable progress in reducing poverty over the past 25 years, with the proportion of the population living in poverty falling by more than half, from 46 percent in 1993 to 18 percent in 2019. The finding comes from two reports just released by the Lao Statistics Bureau and the World Bank. But the good news comes with a caveat: some of the gains made against poverty could be erased by the impact of the COVID-19 pandemic on the Lao economy.
The Poverty Profile in Lao PDR is based on the latest Lao Expenditure and Consumption Survey (LECS), carried out nationwide in 2018-19. The report was launched along with the Poverty Assessment 2020: Catching Up and Falling Behind, which analyses thesurvey data in more depth and explores the factors behind emerging trends. Data from the LECS shows that the national poverty headcount rate declined by 6.3 percent over six years, from 24.6 percent in 2013 to 18.3 percent in 2019. This means, however, that almost a fifth of Lao people are still living on incomes below the 2019 national poverty rate of 9,364 kip (US$1) per day.
"Rising farm incomes and remittances have helped people in different parts of the country escape poverty", says Mme Phonesaly Souksavath, Head of the Lao Statistics Bureau. "Rural areas have narrowed the poverty gap with urban areas, where poverty has fallen less quickly. Poverty declined notably in the south, thanks to cash crop production, and in the north, where employment opportunities have become more common".
At the same time, several factors have slowed down poverty reduction in different regions, with a scarcity of jobs outside the agricultural sector leading to an overall increase in inequality. Wages have increased by almost 60 percent for those with jobs, but many people have not been able to access the opportunities provided by employment. This is especially true in the central provinces, where poverty reduction has stalled.
"The data shows that most of the families under the poverty line share one or more characteristics: their head of household is from an ethnic minority group, has a low level of education, or has no access to employment," says Nicola Pontara, World Bank Country Manager for Lao PDR. "Government policies have helped narrow geographical income gaps. However, not enough jobs are being created to distribute the benefits of economic growth equitably".
According to both the Statistics Bureau and the World Bank, the economic effects of COVID-19 pose a severe challenge to efforts to end poverty in Laos. The pandemic has brought an unprecedented employment shock, putting pressure on an already-weak job market. At the same time the return of migrant workers, particularly from Thailand, has led to a substantial fall in remittances. The Poverty Assessment report estimates that poverty will increase by 1.4 to 3.1 percent in 2020, compared to the 0.6 percent decline that would have been expected with no COVID-19. Given these challenges, a broad set of interventions, targeting different groups of the poor, will be required to restore poverty reduction momentum in Lao PDR.
Global leaders to shape the Davos Agenda ahead of 'crucial year to rebuild trust'
The Davos Agenda is a pioneering mobilization of global leaders to rebuild trust to shape the principles, policies and partnerships needed in 2021. The virtual meeting will build momentum ahead of the Special Annual Meeting in the spring. The Davos Agenda will feature a full week of global programming on 25-29 January 2021 with the active participation of heads of state, CEOs, civil society leaders, global media and youth leaders from Asia, Europe, Africa, the Middle East, North America and Latin America.
"2021 is a crucial year to rebuild trust," said Professor Klaus Schwab, Founder and Executive Chairman of the World Economic Forum. "The world is at a crossroads. The pandemic has reversed important gains in the global fight against unemployment, climate change and poverty. Leaders must come together for decisive and inclusive action.
Building a better future for work, accelerating stakeholder capitalism, and harnessing the technologies of the Fourth Industrial Revolution will be important topics on the Davos Agenda.
The five programme themes are:
– Designing cohesive, sustainable, resilient economic systems (25 January)
– Driving responsible industry transformation and growth (26 January)
– Enhancing stewardship of our global commons (27 January)
– Harnessing the technologies of the Fourth Industrial Revolution (28 January)
– Advancing global and regional cooperation (29 January)
Heads of state and of government and international organizations will give special addresses on the state of the world, as well as engaging in dialogue with business leaders. Industry leaders and public figures will discuss how to advance and accelerate public-private collaboration on critical issues such as COVID-19 vaccination, job creation and climate change, among others. The Forum's core communities, including its International Business Council, will share their insight and recommendations from global, regional and industry initiatives in impact sessions.
The high-level agenda-setting dialogues that characterize the Forum's January meeting will take place throughout the week and will be live streamed – providing more opportunities for the public to engage. Sessions will take place across Beijing, Geneva, New York, San Francisco and Tokyo time zones to ensure global participation.
Table for 10 Billion? Leaders to Unlock More Sustainable and Equitable Food Future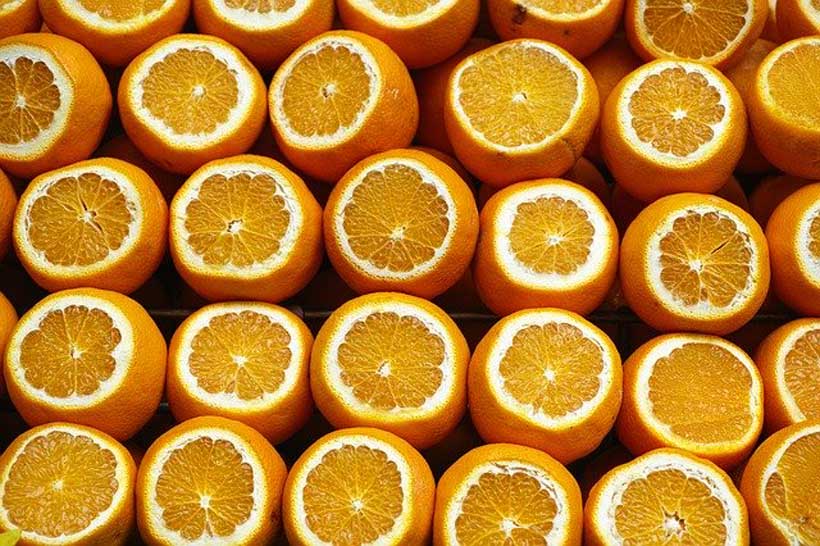 The COVID-19 crisis has exacerbated vulnerabilities in food systems – highlighting the insecurity of rural livelihoods, the tragedy of food waste, and stark inequities in access to healthy food. As the global population races to 10 billion, more needs to be done to feed the planet while tackling the environmental impact of agriculture and addressing lack of biodiversity.
To mobilize the coordinated and large-scale action needed to support our future, the World Economic Forum and13 organizations from the public and private sectors have partnered on the Bold Actions for Food as a Force for Good event from 23-24 November 2020.
Next week's meeting brings together a global network of leaders who can drive transformational change in the food industry; identify potential 'game changer' initiatives and necessary action plans for a more sustainable food system; and bring onboard different perspectives from all over the world. The virtual event has been independently organised in support of the United Nation's 2021 Food Systems Summit.
Key sessions will be livestreamed on the Forum's website. To participate in the meeting, ask questions and share ideas, please register for the Forum's TopLink platform. Members of the media can request accreditation here.
The event will cover five key themes, aligned with the five Action Tracks of the UN Summit, including:
Safe and Nutritious Food for All
Sustainable Consumption Patterns
Nature-Positive Production
Equitable Livelihoods
Resilience
Key sessions to watch:
A Vision for Food Systems of the Future: What do we need to know and what can be done to tackle the urgent food crisis from the perspectives of ministers, farmers, young entrepreneurs, influencers and others.
Building a Stronger Food System: Game-changing initiatives and solutions that could make the food system more sustainable and equitable.
Innovation Challenges: Wageningen University and One Young World will host sessions featuring new innovations from young students and entrepreneurs.
Closing Plenary: This session will provide an overview of the priorities and commitments from multiple stakeholders across the two-day event.
This joint-partner organized event is co-led by the World Economic Forum, Global Alliance for Improved Nutrition (GAIN), International Fund for Agricultural Development (IFAD), World Farmers Organization, World Business Council for Sustainable Development, Unilever, PepsiCo, Royal DSM, Rabobank, One Young World, Tufts University's Friedman School of Nutrition Science & Policy, Wageningen University & Research, and the Government of The Netherlands.
Industrial policy and the road to recovery
The COVID-19 pandemic is posing enormous challenges to economic development, yet it may also unveil new opportunities to 'build back better'. Renewed industrial policies can play a significant role in shaping the road to overcome the crisis and set countries back on the path of economic development.
Opening the second episode of the webinar series, "Future of Industrialization in a post-pandemic world", LI Yong, Director General of the United Nations Industrial Development Organization (UNIDO) said, "Strengthening the industrial sector is the key to the recovery. To achieve this important goal, industrial policies must be at the centre of governments' reactions."
A similar view was shared by Mario Cimoli, Deputy Executive Secretary of the UN Economic Commission for Latin America and the Caribbean (ECLAC), who emphasized that the post-pandemic recovery must be transformative and countries should place a primary focus not only on economic growth, but also on the direction of growth. "We need growth, but the quality of growth is important. Equality is the pre-condition for industrial policy, growth and development," said Cimoli.
Drawing on her experience as a policy advisor on innovation-led inclusive and sustainable growth, Mariana Mazzucato, Professor of Economics of Innovation and Public Value at the University College London (UCL) and Founding Director of the UCL Institute for Innovation and Public Purpose, discussed the role of public-private partnership in providing an effective response to the global challenges accelerated by the pandemic – from decarbonization to the digital divide, to any issue around the health system.
Using examples from developing economies, such as Viet Nam and the Indian state of Kerala, Mazzucato stressed the importance of investing in state capacity for a more inclusive, sustainable and resilient recovery. "With COVID-19, we realized we need state capacity", she said.
She also remarked on the need to place SDGs at the centre of industrial strategy by transforming them into missions to orientate governments' actions. "SDGs are complex goals. We need to transform governments' activities – even everyday ones, such as industrial procurement – to be SDG-focused", said Mazzucato. Pursuing such outcome-focused industrial strategy requires a renewed collaboration across sectors and stakeholders to redesign policy instruments together. In this regard, Mazzucato highlighted the transformational purpose of attaching goal-focused conditions to recovery packages, and how this can lead to more sustainable solutions and social outcomes.
The crucial role of governments in supporting the recovery was also highlighted by Justin Lin, Professor and Dean of the National School of Development at Peking University. Building on his New Structural Economics approach, Lin discussed how industrial policies are necessary to sustain structural change and build more resilient and competitive economies. "To develop an industrial sector, we need a facilitating State," he said. "If the government is not playing a facilitation role, a spontaneous structural transformation cannot occur."
In discussing the main challenges to structural change posed by the COVID-19 pandemic, Lin emphasized that the pandemic recession will leave developing countries with less resources to allocate to industrial policies for structural change. For a fast, inclusive and sustainable recovery, "we need to aim for a quick-win," he said. "This implies helping existing firms with trade credit, tax exemption and debt rescheduling to get back to production and to provide jobs, export and revenues." Then, he concluded "the government can use industrial policy to identify priority industries and facilitate the investments to achieve sustainable industrialization".
All panellists agreed that industrial policies will have a renewed role in shaping the road towards recovery from the COVID-19 crisis and in 'building back better.' Recovery packages should be shaped in a way to accelerate a transformative recovery towards a more inclusive and sustainable industrial development, acceleration that can be supported by the industrial application of advanced digital technologies of the Fourth Industrial Revolution. The importance of aligning efforts to achieve a resilient industrial development will be at the core of the next flagship report of UNIDO, the Industrial Development Report 2022, which will focus on the impact that the pandemic on the future of industrialization.
About 500 participants from diverse backgrounds followed the "Industrial policy and the road to recovery" webinar via Zoom and YouTube, and contributed to the discussion with a range of interesting questions.