Global Tourism Crisis Committee Meets Again: Coordination, Vital Ingredient for Recovery
Consistent and harmonized travel protocols, enhanced safety measures and the protection of jobs and livelihoods are the main ingredients needed for the restart of tourism. The Sixth meeting of the UNWTO Global Tourism Crisis Committee reminded participants of the need to work together as the only means of advancing the sustainable recovery of the sector. The meeting produced a commitment to create a new UNWTO Committee on Common Safety Protocols to increase confidence in international travel, as well as firm plans for enhanced consumer protection for consumers and measures to protect jobs.
Setting the tone for the meeting, UNWTO Secretary-General Zurab Pololikashvili made clear that, with many millions of livelihoods at stake, inaction is not an option, and that the rapid and sustainable recovery of tourism is essential.
"Strong coordination is needed to accelerate the lifting of travel restrictions in a safe and timely manner, to increase investment in systems that support safe travel, including testing on departure, and to sustain and support businesses and jobs. If we fail to address these three priorities, we will fail to restart tourism, and so fail to save millions of livelihoods", Mr. Pololikashvili said.
This call for coordination was echoed by a diverse range of voices from the top level of politics of all global regions, including  interventions from the Minister of Industry, Commerce and Tourism of Spain, Reyes Maroto; Ahmed bin Aqil Al Khateeb, Minister of Tourism of the Kingdom of Saudi Arabia; Khaled El-Enany, Minister of Tourism and Antiquities of Egypt;  Dato' Sri Hajah Nancy Shukri, Minister of Tourism, Arts and Culture of Malaysia;  Abdulla Mausoom, Minister of Tourism of the Maldives; Rita Marques, Secretary of State for Tourism for Portugal and Jose Luis Uriarte, Sub-Secretary of Tourism of Chile.
Common safety protocols
At a practical level, a proposal for a new set of common travel protocols was put forward by Harry Theoharis, Minister of Tourism of Greece, and welcomed by UNWTO's leadership and other members of the Committee. Furthermore, illustrating how safe, international travel can return, Marco Troncone, CEO of Rome Fiumicino Airport highlighted the role robust hygiene protocols and innovation can play in boosting consumer confidence.
Along the same lines, ICC Secretary-General John Denton, explained plans for a comprehensive system of testing on departure to raise consumer confidence and take away the need for quarantine on arrival. Alongside them, Adam Goldstein, Global Chairman of CLIA, and a Luis Felipe Oliveira, Director General of Airports Council International made clear the proactive measures undertaken to cruise tourism and air travel safe for both passengers and workers.
Putting people first
Just as people are at the driving force of global tourism, so too has UNWTO stressed that recovery policies must recovery be people-focused. For starters, restoring consumer trust and coherent and standardized international protocols are mutually reinforcing and critical for the return of tourism. The Crisis Committee meeting saw UNWTO announce plans for a new International Code for the Protection of Tourists. This will be the first legal framework to protect tourists' rights as consumers, harmonizing minimum standards across different countries and ensuring the fair distribution of responsibility to tourists affecting by the pandemic among stakeholders across the sector.
A technical committee for the creation of the Code is being set up and will meet before the end of the month. Alongside this, UNWTO is working to protect jobs and help workers affected by the pandemic find new opportunities. Addressing the Committee Kamal Ahluwaila of tech company Eightfold.ai outlined the new Jobs Factory portal, launched with UNTWO in order to unite jobseekers with employers.
Harmonized travel criteria
Reflecting UNWTOs high-level relations with European institutions, the European Commissioner for Justice Didier Reynders addressed the Committee to outline plans to introduce common criteria for restrictions on travel across the EU. UNWTO advocated for non-EU Members to be considered part of this movement towards standardisation, particularly the common colour-coded mapping system currently being rolled out for the safe relaunch of free moment. And reflecting UNWTO's status as part of the wider UN response to COVID-19, ICAO Secretary-General Fang Liu, was joined by representatives from IATA, ILO, IMO the WHO and for the virtual meeting, in addition to representation from the OECD.
About the UNWTO Global Crisis Committee
Leveraging its unrivalled status as the global leader of tourism, UNWTO united leaders from across the sector. From its first meeting, the UNWTO Global Crisis Committee has provided a platform for governments, businesses and international bodies to express their concerns and share ideas for the restart of tourism. The Committee's composition reflects not only UNWTO's unique influence and status as a part of the United Nations but also tourism's importance for every global region and the sector's cross-cutting nature. Members are drawn from all parts of the world and include government Ministers, leaders and key representatives of International Organizations and UN agencies and from tourism's private sector.
Sun, sea, sustainability – could your next European holiday be a greener one?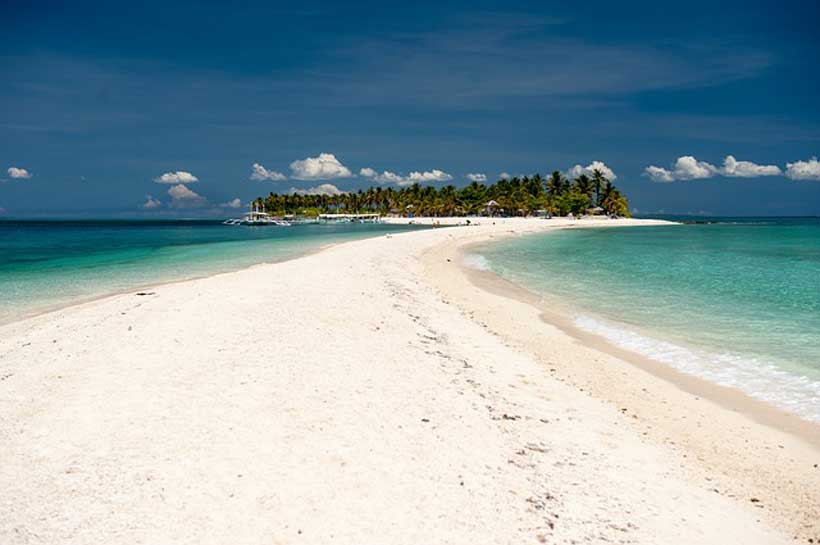 With the tourism industry on a high bounce following the lifting of pandemic restrictions, many holiday-goers are looking for ways to travel more responsibly and sustainably. But the annual surge of visitors at resorts and destinations can create environmental headaches for people living in the locality.
Following two years of restrictions and with pent-up demand, millions of Europeans are packing suitcases and flocking to airports to jet off for relaxing getaways. And for many people planning a holiday, responsible travel has become a significant consideration.
Europe's popular outer islands, from the Aegean, via the Balearics to the Canaries, are some of those places most ready to welcome visitors back. The pandemic decimated their visitor numbers by up to 70%, causing a huge knock-on effect for local economies.
But while tourism may be the mainstay for the islands, like most things, it comes at a cost. An influx of expectant visitors puts pressure on the local environment, transport systems and infrastructure, and creates challenges for the local community also.
Sun-kissed
On sun-kissed Madeira, some 1000km off the coast of Portugal, the holiday season is back in full swing as tourists return to enjoy the island's stunning beaches and spectacular views. But as visitors weave in out of the island's hotspots in rental cars, clogging up the local roads, tempers begin to fray.
'Typically, there are issues of over-crowding, insufficient resources and a lack of integration between tourism and transport,' explains Funchal-based Claudio Mantero. Mantero is the coordinator of the Civitas DESTINATIONS project, which is attempting to improve links between tourism and transport for island destinations like Madeira.
Through the project, Mantero and team studied the impact of tourism on transport systems in Madeira, Gran Canaria, Malta, Elba, Crete and Limassol. Using smart sensors to monitor how and when visitors move about, their work has helped pinpoint what it might take to move people towards greener transport choices.
'The key issue is reducing the numbers of private cars,' said Mantero. 'Currently everything is orientated towards hiring cars and driving around islands. We see multiple opportunities to introduce more sustainable forms of transport which can attract tourists and actually make their experience a better one.'
Bike rental
They piloted some new tech-based trials. In Limassol, for instance, they developed an app providing tourists with easy-to-access information on bike rental and walking tours. Meanwhile, on Elba, they set up an online hub gathering all sustainable transport and public travel options in one place.
Lower-tech solutions are also in play. There are new training programmes for hotel staff on guiding tourists to where they can hire and ride bikes. This includes taking advantage of cross-selling opportunities between different transport options, for example, by offering discounts to tourists taking public transport.
Other measures required deeper changes to transport infrastructures, such as new bus routes to rural destinations with clearer information for tourists about where to jump on and off. In Limassol, bike racks were also fitted on buses to allow tourists to combine visits to these rural locations with some active adventure.
Aboard the e-bus
Hundreds of new electric bikes and a suite of new electric buses for the islands have been purchased and tested as part of the project. This includes the first ever e-bus to arrive in Crete. By demonstrating how efficient and practical they are, the project has helped to unlock new funding for more buses which, in turn, helps to improve air quality.
The main takeaway for Mantero, though, is the importance of improved integration between tourism and transport. He sees an opportunity to embed tourism within sustainable urban mobility plans and to create a blueprint that can be shared beyond the islands.
'With this project we've shown there is a very clear opportunity for greater cooperation between traditional tourism and local transport,' said Mantero. 'There's an appetite among tourists for a greener tourist experience and, through integration, we know we can bring significant benefits for visitors and for residents too,' he said.
Emblematic issues
A different EU project seeking to shift how we holiday and to improve the sustainability of tourism is SmartCulTour. Working in Belgium, Croatia, Finland, Italy, the Netherlands and Spain, it encourages tourists to leave the hordes behind and visit lesser-known areas that are not typical tourism hotspots.
'The issue in many places is not actually too much tourism, but rather there's too much concentration in certain areas,' says project coordinator Dr Bart Neuts, economist and cultural tourism expert from the Department of Earth and Environmental Sciences at KU Leuven in Belgium.
Scenes of cruise ships that until recently were allowed to sail into the heart of old Venice, tourist buses lining the streets of Barcelona or umbrella-led walking groups touring Paris, all trying to tick off the same cultural sights, are emblematic of the issues that certain areas face.
A narrow view of what constitutes cultural heritage dominates people's travel choices, at the expense of lesser-known attractions.
'Our main goal is to open up tourism to rural peripheral regions – areas which we know could benefit from greater visitor numbers,' said Neuts. 'To do this, we are trying to broaden how people understand cultural heritage as being not just the famous monuments and artefacts located in Europe's big cities.'
By working with local communities across six 'living labs', the SmartCulTour team seeks to support regional tourism by highlighting hidden gems in an area. Such gems might be tangible, such as buildings or intangible, like people.
The team is working with local groups in Rotterdam to co-design cultural tourism products. Enjoying relatively few visitors historically, Rotterdam has experienced rapid growth in recent years, due to the city's modern urban image. This vibe is something which the living lab hopes to capitalise on.
Fuller flavour
In the area of Huesca, in the foothills of the Spanish Pyrenees, tourism is geared towards skiing with visitors mostly by-passing the castles, abbeys, and wineries on offer. The Huesca living lab is trying to create a more integrated rural tourism product to give visitors a fuller flavour of the region.
And in far-flung Utsjoki in Lapland – the northern-most municipality in Finland – the SmartCulTour project's local living lab has spotted an opportunity to expand the season beyond summer when visitors arrive to fish for wild salmon. Introducing people to the indigenous Sámi culture in a culturally sustainable way could be a new way forward for tourism in the region.
Neuts is clear that there are sensitivities and trade-offs with all these ideas and emphasises that these projects are community-driven and inspired.
'We want to help local stakeholders define new and viable tourist products to help put their areas on the map,' he said. 'It's about working together to identify what's possible and acceptable.'
Whilst it's now up to local stakeholders to run with the ideas generated and to market new holidays, Neuts thinks there is a clear potential with today's tourists looking for more experiential travel.
'We know tourists will continue to visit the big destinations, but there is a growing number also looking for that different type of experience,' he said.
If sustainable tourism is supported to grow in locations off the beaten tourist track, it can help these destinations become more economically resilient longer-term. For now though, that process will need both community investment and local political support to develop.
The research in this article was funded by the EU. This article was originally published in Horizon, the EU Research and Innovation Magazine. 
New tourism study shows need to prepare for future headwinds, as sector shows signs of recovery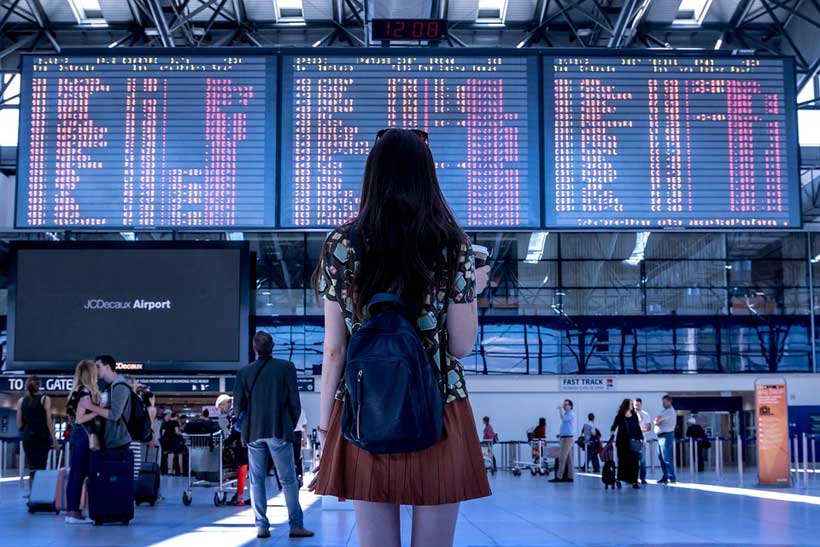 The World Economic Forum released today its latest travel and tourism study, revealing that the sector is showing signs of recovery in many parts of the world after being hard-hit by the COVID-19 pandemic. Japan, the United States, Spain, France and Germany are at the top of the list.
The Travel & Tourism Development Index 2021: Rebuilding for a Sustainable and Resilient Future, ranks 117 economies on a range of factors that are crucial to the development, sustainability and resiliency of their travel and tourism industry, which in turn contributes to economic and social development.
"COVID shutdowns have re-emphasized the important contribution travel and tourism makes to many economies around the world," said Lauren Uppink, Head of Aviation, Travel and Tourism at the World Economic Forum. "As the world emerges from the pandemic, economies must invest in building a strong and resilient environment to deliver the travel and tourism experience and services for many decades to come."
While overall international tourism and business travel is still below pre-pandemic levels, the sector recovery has been bolstered by greater vaccination rates, return to more open travel, and growing demand for domestic and nature-based tourism. Many businesses and destinations have adapted to these shifting demand dynamics. According the UNWTO, the difference in international tourist arrivals between just January 2021 and January 2022 is greater than arrivals growth in all of 2021.
As the sector slowly recovers from the global health crisis – especially as vaccines become more available and health restrictions lifted – it will be important for the travel and tourism sector to take steps that embed long-term inclusivity, sustainability and resilience as it continues to face evolving challenges and risks.
Despite positive trends, the travel and tourism sector is still facing many hurdles with its recovery. This includes uneven vaccine distribution, capacity constraints, labour shortages, supply chain disruptions and more.
"Government, business and civil society leaders can address barriers to recovery by looking at the different factors that can support the long-term development and resiliency of their respective travel and tourism economies," added Uppink. "This will require decision-makers to restore consumer confidence and international openness by prioritizing such things as enhanced health and security measures, encouraging inclusive labour practices, improving environmental sustainability and investing in digital technology."
Travel and Tourism Development Index 2021 results
In this year's index, Japan takes the top spot followed by the United States, Spain, France and Germany rounding out the top five.
Other than the US, the top-10 scoring economies are high-income economies in Europe or Asia-Pacific. After top-ranking Japan, regional economies Australia and Singapore come in seventh and ninth, respectively. Italy joined the top 10 (up from 12th in 2019) in 2021, while Canada slid from 10th to 13th
Viet Nam experienced the greatest improvement in score (from 60th to 52nd) on the overall index, while Indonesia (44th to 32nd) and Saudi Arabia (43rd to 33rd) had the greatest improvement in rank.
While Europe, Eurasia and Asia-Pacific dominate the 2021 rankings, Europe is the only region to have decreased its average score since 2019, slightly eroding its considerable lead. Sub-Saharan Africa had the greatest improvement in performance, but far more needs to be done for economies in the region to catch up with the global average.
In other regions, Dominican Republic saw the greatest improvement in North and Central America (72nd – 69th) while Uruguay saw the biggest jump in South America (61st to 55th).
The Travel and Tourism Development Index 2021 is a direct evolution of the Travel & Tourism Competitiveness Index, which has been published biennially for the past 15 years. The change reflects the new index's enhanced focus on the sector's overall role in economic and social development and the greater need for stakeholder collaboration and development strategies. Based on an altered framework, methodology and other differences, the 2021 index should not be compared to the one published in 2019. To help address this, the 2019 results were recalculated using the new framework, methodology and indicators; all comparisons in score and rankings throughout the new report are between the 2019 results and the 2021 results of the Travel and Tourism Development Index.
Rebuilding for a sustainable and resilient future
Given the travel and tourism sector's important role in global economic and social prosperity, investing in the drivers of its development will be crucial in the coming years, according to the publication. As economies look to rebuild their travel and tourism sectors, they should focus on making their travel sectors more inclusive, sustainable and resilient to future risks.
To achieve this, one top enabling factor that should be prioritized is restoring and accelerating international openness and consumer confidence by improving, for example, health and security. This could include more investments into healthcare infrastructure and personnel and greater distribution of COVID-19 vaccinations in lower-income economies.
"Efforts to build favourable and inclusive labour practices, improve environmental sustainability and strengthening the management of tourism demand and impact will help economies ensure strong development of their travel destinations," said Uppink. For example, sustainable environmental policies that can help protect natural resources have become even more vital as consumer preference for sustainable travel options and nature-based travel grows.
Digital technology will also be vital to achieving all of this. New digital tools can be used to manage tourism flows, optimize visitors' experiences and reduce overcrowding. Addressing issues such as the digital divide, skills gaps and fully including small and medium-sized enterprises (SMEs) in digitalization efforts will be critical to fully leveraging digital technology to improve the tourism sector as a whole.
UN meets to help reverse 'precipitous drop' in tourism
As part of the "long journey" to recover from the ravages of COVID-19, UN General Assembly President Abdulla Shahid highlighted on Wednesday the need to build a more sustainable, resilient, and responsible global tourism sector.
The COVID-19 pandemic ground the entire tourism sector to a halt, dealing a "devastating blow to the global economy," he told the first-ever High-Level Thematic Debate on Sustainable Tourism.
"In 2019, prior to the pandemic, tourism contributed $3.5 trillion to global GDP. The precipitous drop during the pandemic is estimated to have cost up to 120 million jobs".
Communal role
Though easy to sum up the devastation in numbers, capturing the overall toll on people, communities and services, is much harder, particularly for many small island States and least developed countries, which remain heavily reliant on tourism to fuel public spending.
Looking beyond the numbers, tourism plays a deeply human role: "Travel and tourism connect and unite us…builds bridges and facilitates inter-cultural exchanges…[and] fosters peace and solidarity across continents and borders," said Mr. Shahid.
Creative tourism
From "travel bubbles" to digital tours, vaccine passports and "resilient corridors", imaginative efforts were made to help tourism weather two years of COVID.
"As the pandemic wanes, the tourism sector is rebounding", he said, speaking to "the human need to connect, to explore, to experience".
"However, as it rebounds, it is important that we reflect on its future direction".
Challenges ahead
While acknowledging the economic importance of tourism, the Assembly president warned that we must also contend with the harm it inflicts on the planet, such as carbon emissions; oceans brimming with plastics; and the human toll on ecosystems and wildlife.
"We know that many of the communities and historic sites around the world that are beloved by tourists are climate and disaster prone and need support to build resilience," he added.
According to the UN Environment Programme's Green Economy Report, a 'business-as-usual' scenario predicts that by 2050, tourism will generate an increase of 154 per cent in energy consumption, for the sector, 131 per cent in greenhouse gas emissions, 152 per cent in water consumption, and 251 per cent in solid waste disposal.
"We cannot allow this to continue. We must not reboot global tourism in a business-as-usual manner, we must be more ambitious than that, more responsible than that," underscored Mr. Shahid.
'Time for bold action'
Throughout the discussions, the UN official encouraged participants to address their commitments under the Sustainable Development Goals (SDGs) and Paris Agreement on Climate Change, and enhance the inclusion and empowerment of women, youth, indigenous and other marginalized communities
"Today, I call on all stakeholders to seize every opportunity to transform the tourism sector, and to target a more sustainable, inclusive and responsible approach," he said.
"Now is the time for bold action and all ideas are welcome".
Invest in tourism
World Tourism Organization (WTO) chief Zurab Pololikashvili noted that the current energy crisis contributes to the vulnerability of the tourism sector, while maintaining that investments in tourism are also investments in peace.
He said tourism was particularly important to the livelihoods of women, youth and rural communities, and championed the need for a fresh, sustainable balance between the short-term demands of tourists and the longer-term needs of communities.
The WTO official stressed that tourism can drive positive change, and lauded the diverse sectors that have participated in the "landmark" conversation about sustainability.
Supporting the sector
The Director of the World Bank's Urban, Disaster Risk Management, Resilience and Land Global Practice, Sameh Wahba, spoke of inclusive, resilient sustainable cities and communities.
He said that as tourism employs 10 per cent of the global workforce, it offers important opportunities for women, rural communities and small businesses.
Mr. Wahba advocated support for nations to promote sustainable tourism to benefit poor communities and preserve culture, heritage and the environment.
Assisting the SDGs
Deputy UN chief Amina Mohammed observed that "tourism is in turmoil," largely from the COVID pandemic, but also from conflict settings, including Ukraine.
Insisting that sustainability remain at the core of tourism, she advocated for the sector to be transformed into a positive force in implementing the SDGs.