Global Tourism Crisis Committee Meets Again: Coordination, Vital Ingredient for Recovery
Consistent and harmonized travel protocols, enhanced safety measures and the protection of jobs and livelihoods are the main ingredients needed for the restart of tourism. The Sixth meeting of the UNWTO Global Tourism Crisis Committee reminded participants of the need to work together as the only means of advancing the sustainable recovery of the sector. The meeting produced a commitment to create a new UNWTO Committee on Common Safety Protocols to increase confidence in international travel, as well as firm plans for enhanced consumer protection for consumers and measures to protect jobs.
Setting the tone for the meeting, UNWTO Secretary-General Zurab Pololikashvili made clear that, with many millions of livelihoods at stake, inaction is not an option, and that the rapid and sustainable recovery of tourism is essential.
"Strong coordination is needed to accelerate the lifting of travel restrictions in a safe and timely manner, to increase investment in systems that support safe travel, including testing on departure, and to sustain and support businesses and jobs. If we fail to address these three priorities, we will fail to restart tourism, and so fail to save millions of livelihoods", Mr. Pololikashvili said.
This call for coordination was echoed by a diverse range of voices from the top level of politics of all global regions, including  interventions from the Minister of Industry, Commerce and Tourism of Spain, Reyes Maroto; Ahmed bin Aqil Al Khateeb, Minister of Tourism of the Kingdom of Saudi Arabia; Khaled El-Enany, Minister of Tourism and Antiquities of Egypt;  Dato' Sri Hajah Nancy Shukri, Minister of Tourism, Arts and Culture of Malaysia;  Abdulla Mausoom, Minister of Tourism of the Maldives; Rita Marques, Secretary of State for Tourism for Portugal and Jose Luis Uriarte, Sub-Secretary of Tourism of Chile.
Common safety protocols
At a practical level, a proposal for a new set of common travel protocols was put forward by Harry Theoharis, Minister of Tourism of Greece, and welcomed by UNWTO's leadership and other members of the Committee. Furthermore, illustrating how safe, international travel can return, Marco Troncone, CEO of Rome Fiumicino Airport highlighted the role robust hygiene protocols and innovation can play in boosting consumer confidence.
Along the same lines, ICC Secretary-General John Denton, explained plans for a comprehensive system of testing on departure to raise consumer confidence and take away the need for quarantine on arrival. Alongside them, Adam Goldstein, Global Chairman of CLIA, and a Luis Felipe Oliveira, Director General of Airports Council International made clear the proactive measures undertaken to cruise tourism and air travel safe for both passengers and workers.
Putting people first
Just as people are at the driving force of global tourism, so too has UNWTO stressed that recovery policies must recovery be people-focused. For starters, restoring consumer trust and coherent and standardized international protocols are mutually reinforcing and critical for the return of tourism. The Crisis Committee meeting saw UNWTO announce plans for a new International Code for the Protection of Tourists. This will be the first legal framework to protect tourists' rights as consumers, harmonizing minimum standards across different countries and ensuring the fair distribution of responsibility to tourists affecting by the pandemic among stakeholders across the sector.
A technical committee for the creation of the Code is being set up and will meet before the end of the month. Alongside this, UNWTO is working to protect jobs and help workers affected by the pandemic find new opportunities. Addressing the Committee Kamal Ahluwaila of tech company Eightfold.ai outlined the new Jobs Factory portal, launched with UNTWO in order to unite jobseekers with employers.
Harmonized travel criteria
Reflecting UNWTOs high-level relations with European institutions, the European Commissioner for Justice Didier Reynders addressed the Committee to outline plans to introduce common criteria for restrictions on travel across the EU. UNWTO advocated for non-EU Members to be considered part of this movement towards standardisation, particularly the common colour-coded mapping system currently being rolled out for the safe relaunch of free moment. And reflecting UNWTO's status as part of the wider UN response to COVID-19, ICAO Secretary-General Fang Liu, was joined by representatives from IATA, ILO, IMO the WHO and for the virtual meeting, in addition to representation from the OECD.
About the UNWTO Global Crisis Committee
Leveraging its unrivalled status as the global leader of tourism, UNWTO united leaders from across the sector. From its first meeting, the UNWTO Global Crisis Committee has provided a platform for governments, businesses and international bodies to express their concerns and share ideas for the restart of tourism. The Committee's composition reflects not only UNWTO's unique influence and status as a part of the United Nations but also tourism's importance for every global region and the sector's cross-cutting nature. Members are drawn from all parts of the world and include government Ministers, leaders and key representatives of International Organizations and UN agencies and from tourism's private sector.
UNWTO Brings Tourism Sector Together to Plan for the Future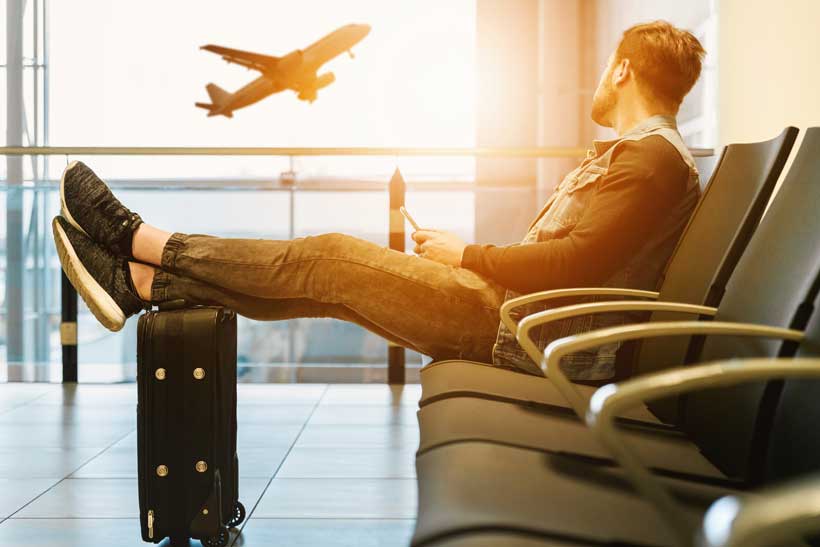 The World Tourism Organization (UNWTO) has once again brought leaders from across the sector together for high-level talks aimed at strengthening cooperation between the public and private sectors. The 42nd Plenary Session of the United Nations specialized agency's Affiliate Members focused both on immediate priorities for tourism's vital restart and on the longer-term task of ensuring the sector continues to be a key pillar of sustainable development.
The event provided a unique, high-level platform to allow Members to share their best practices and proposals for recovery. With the theme "Recovering Tourism. Rebuilding Trust. Reinforcing Partnerships," the Session echoed the wider priorities of UNWTO, above all restoring confidence in international travel and promoting collaboration at every level. Participants were encouraged to make use of the new Affiliate Members Virtual Corner, launched to coincide with the Plenary Session.
United behind the UNWTO Programme of Work
The Plenary Session focused on laying the foundations for UNWTO's Programme of Work for 2021. This roadmap includes continuing to make tourism a key pillar of the UN's 2030 Agenda for Sustainable Development and further enhancing sustainability and inclusivity across the whole of the sector. UNWTO's Affiliate Members, who include businesses, academia and civil society actors, will play an important role in the United Nations specialized agency's work in the challenging months ahead.
UNWTO Secretary-General Zurab Pololikashvili said: "The engaged participation of every part of our sector will be needed to restart tourism and drive recovery. From the start of this crisis, tourism has led the way in adapting to the new reality and putting public health concerns first. Now, tourism needs the support of governments and international organizations to grow back and grow back stronger and more resilient, benefitting many millions of people and businesses worldwide."
Making good on UNWTO's pledge to lead by example, this hybrid meeting again demonstrated that international travel is safe and that tourism is proactively adapting to the new post-COVID reality. In all, more than 200 delegates took part in the Plenary Session, either in-person or virtually, with the diversity of tourism on full display
Celebrating tourism at its best
Against the backdrop of Plenary Session, the UNWTO Affiliate Members Distinction Awards show how tourism is living up to its status as the ultimate people-first sector. The event celebrates those stakeholders who that best embodied the spirit of solidarity and determination that underlined the sector's response to the COVID-19 pandemic. IFEMA, was recognized for its response to the crisis, in particular for allowing its exhibition spaces to be repurposed for healthcare. At the same time, CNN was recognized for its inspirational communication campaigns, including its work bringing the UNWTO #TravelTomorrow campaign to a global audience of millions.
Other Affiliate Members recognized at the 2020 Awards include Chameleon Strategies for its work in Asia, and both Facility Concept and the Africa Tourism Partners Company for advancing UNWTO's work in Africa. The Xcaret Group was recognized for its work restarting attractions and theme parks, while IATA was commended for its work in support of the global air transport sector. Alongside these, CaixaBank was recognized for its support for tourism businesses of all sizes, with the Ayuntamiento de Madrid leading by example in fostering public-private partnerships for response and recovery.
The ceremony also highlights tourism's wider contribution and the role Affiliate Members are playing in advancing this. EGEDA was recognized for its work promoting the Sustainable Development Goals, the Seoul Tourism Organization, was commended for its work promoting tourism as a tool for peace and reconciliation, while the Royal Commission for Al Ula was singled out for its promotion of inclusive community development through tourism.
New International Code to Provide Greater Legal Protection for Tourists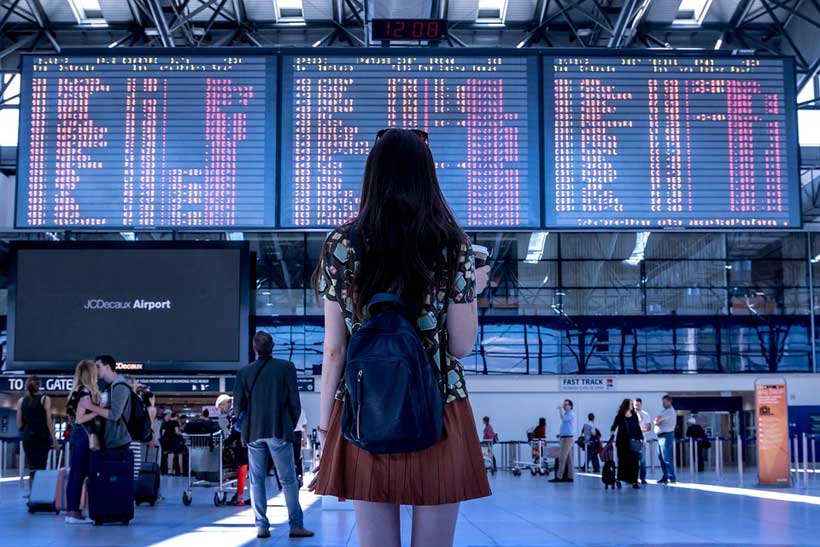 Tourists are to be given greater legal protection as consumers under new plans being advanced by the World Tourism Organization (UNWTO). With restoring confidence a key priority for the sector, the International Code for the Protection of Tourists advanced by UNWTO with the support of almost 100 Member States so far, will make the support available to tourists affected by emergency situations clearer and more consistent globally.
In its first meeting, the Committee for the Development of an International Code for the Protection of Tourists has featured the active participation of 92 UNWTO Member States. Together, they adopted a concrete plan of action to restore tourists' confidence through a common and harmonized framework. Within the next weeks, international organizations, the European Commission as well as private stakeholders will be called upon to join this unprecedented initiative to achieve a more fair and balanced share of responsibilities among all tourism stakeholders in the post COVID-19 world.
Helping tourists in trouble
Ahead of today's meeting, UNWTO published the Recommendations for the Assistance to International Tourists in Emergency Situations, laying the ground for the International Code for the Protection of Tourists.
These Recommendations are addressed at States and are designed to ensure that responsibility for tourists in emergency situations is shared fairly across the whole of the tourism value chain, including:
Preventing possible disruptions by drawing up contingency plans and coordination protocols and training tourism stakeholders to assist tourists in emergency situations
Providing real-time information for tourists
Addressing cross-border cooperation between governments and tourism service providers
Fostering close collaboration between governments and travel and accommodation providers
Addressing the effective repatriation of tourists.
UNWTO Secretary-General Zurab Pololikashvili said: "Uncertainty and a lack of trust in travel are among the biggest challenges we face as we work to restart tourism. An International Code for the Protection of Tourists will be a landmark step towards addressing this. Establishing a standard set of minimum consumer protection standards for tourists will help make people feel safer and more confident in international travel. And it will also ensure that the responsibility of managing the disruptions caused by this pandemic is shared fairly across the whole of our sector."
It is anticipated a progress report on the development of the International Code for the Protection of Tourists will be presented at the next UNWTO General Assembly (end of 2021 in Marrakech, Morocco) for approval by Member States.
ATREVIA to work with UNWTO to boost tourism in Africa
The Ubuntu: Africa Invites You To Live campaign, developed by ATREVIA, a global Communication and Strategic Positioning company, won the Inspiration Africa Branding Challenge  organized  by  the World Tourism Organization (UNWTO) in collaboration with CNN International.  Its proposal was selected from more than 200 entries received.
The international call invited agencies, creative firms and entrepreneurs to present an innovative and original brand strategy with the aim of positioning the diversity of Africa and its destinations in the minds of travellers in the post-COVID era. The challenge was to highlight the continent's strengths, thus fostering a positive image and enhancing the efforts of individual countries and organizations to boost the sustainable growth of the region with tourism as a driver of development.
"It is certainly very rewarding to have been chosen to take on a project as special as this. We are excited to be, in some way, ambassadors of such a spectacular region as Africa, with its infinite possibilities that often escape general knowledge. It's time to rediscover destinations and maximize the use of innovation and digital technology for a mission as important as revitalizing tourism. This approach has guided the work of a fantastic team that has shown, once again,  that by integrating talent and multi-disciplinary knowledge, it is possible to overcome  the  challenges of communication," said Núria Vilanova,  president  and founder of the consultancy. "At ATREVIA we feel proud and privileged to have the opportunity to contribute to the knowledge and development of such an important sector for the African continent."
"We need solutions that restore confidence in travel to ensure that the many benefits of tourism are widely enjoyed. Africa's potential for tourism is undeniable, as is the potential of tourism to drive inclusive development across the continent. If the restart of tourism is managed in a responsible and coordinated manner, harnessing the power of innovation, entrepreneurship and communication, this sector will be able to transform the lives of millions of people and help protect and preserve Africa's rich cultural and natural heritage and diversity," said UNWTO Secretary-General Zurab Pololikashvili.
Ubuntu: Africa Invites You To Live was createdthrough the development of a territorial brand methodology that aims to distil all the attributes of a continent as extensive and plural as Africa within a unified concept that is adaptable to different tourism products and different audiences. A 360-degree campaign will be centred on the notion of "Ubuntu", a traditional term describing people's loyalty and their relationships, and will include the creation of Africa's first emotion map: a digital innovation that helps measure the emotions and feelings generated by travellers visiting the continent. Through social listening and Big Data, comments on experiences are collected and positive feelings discovered in each country are extracted.