"In the end, we are creatures of our own making."-Goethe, Faust
From the start of the current worldwide "plague," US President Donald J. Trump has claimed the corona virus crisis can be easily managed. "Soon," he has predicted again and again, "it will go away, miraculously." This stubborn expectation is silly at best and homicidal at worst.[1] Founded upon nothing of recognizable intellectual consequence, that is, of any actual tangible evidence, it remains a grimly false and self-serving expectation.
Prima facie, in view of its palpable human costs, it is one of the most heinous presidential derelictions in American history.
An antecedent question also arises. Why should an American president in the 21st century openly prefer gibberish-nonsense to science or "mind"?[2] The correct answer is discoverable, at least in part, in the unchanging mentality of "mass man." This all-too-conspicuous , nefarious and universal historical figure, as we may learn from twentieth-century Spanish philosopher Jose Ortega y'Gasset (The Revolt of the Masses,1930), "has no use for Reason."
"He learns," warns Ortega famously, "only in his own flesh."
When Donald Trump went to Singapore for his initial summit with North Korea's Kim Jung Un on June 12, 2028, he volunteered that he needed "no preparation," just "attitude." Here, incarnate, was the conspiracy-believing "mass man," figuring things out only "in his own flesh." Here was an American president who blames catastrophic multi-state fires on "forest management," not climate change, who recommends injecting Covid patients with household disinfectants, and eagerly plays obedient lap-dog to Vladimir Putin.
Here, in short, was a fearful archetype, the American herald of continuously approaching misfortune and fatality.
Though there can be no persuasive reassurances in any such president's anti-science/anti-reason diatribes, an unhidden potential for good may still lie latent in this pandemic. More precisely, purposefully exploiting the vast pathogenic challenge of corona virus could help all affected peoples to reaffirm their integral human interdependence. Beyond any question, this obviously unwanted and unwitting "benefactor" now confronts humankind indiscriminately, in toto.
There is more. This plague delivers its toxic and corrosive debilities without any regard for national, racial, ethnic, religious or ideological differences. The basic lesson here is simple, yet powerful: In primal matters of biology, of "being human," we are all essentially the same. Still, that evident "sameness" is not exclusively biological. Instead, it carries over to humankind's multiple and intersecting needs as communities, nations and planet.[3]
Fittingly, pandemic can be approached not only as a pathological scourge, but also as a prospective global unifier. In this regard, corona virus harms could become a genuine source of a fragmented world's long-sought human unity.
How could this happen? It is a sensible query, one that merits serious and systematic attention. It's not just a silly or offhanded thought. In reality, of course, it is utopian, but nonetheless necessary. What happens, we must now inquire, when what is improbable is also necessary? It's not a question for the intellectually faint-hearted.
Where do we stand today? As a partial but important response, Donald J. Trump's United States remains oriented toward the diametric opposite of global community, of solidarity, of what Jesuit philosopher Pierre Teilhard de Chardon in The Phenomenon of Man (1955) imaginatively calls "planetization." This president's incessantly cynical postures of belligerent nationalism represent a gratuitously rancorous rejection of human commonality. This ill-fated rejection has no recognizable jurisprudential basis in either codified or customary international law.
Background matters. In 1758, in The Law of Nations, famed legal scholar Emmerich de Vattel affirmed the irrefutable primacy of human interdependence. Said the great Swiss jurist: "Nations….are bound mutually to advance human society….The first general law …is that each nation should contribute as far as it can to the happiness and advancement of other Nations." Vattel's visionary ideals have never held any tangible sway in global politics, but today, in the grievously tarnished Trump-era, these ideals have been pushed farther away than ever before.
Why should one allegedly "powerful" country, the United States, seek prosperity at the expense of other countries? Left unmodified, the most palpable effect of this unprepared American president's retrograde policies will be a more starkly accelerating global tribalism .[4] To the extent that the corrosive effects of this false communion could sometime display or ignite even a nuclear conflict, these effects (whether sudden or incremental) could propel this imperiled planet toward irreversible catastrophe and enduring chaos.[5]
A timely example would be Trump's continuing references to the "China Virus," a defiling derivative of this president's "America First" posture. Among other things, a firm rejection of any such atavistic American tribalism could prove generally clarifying and indispensably gainful.
There is more. Ultimately, if we humans are going to merely survive as a species, truth must win out over political wizardry. For Americans, one unavoidable conclusion here is that any continuance of national safety and prosperity must be linked inextricably with wider global impact. It is profoundly and unforgivably foolish to suppose that this nation – or, indeed, any other nation on this bleeding earth – should ever expect meaningful security progress at the intentional expense of other nations.
The bottom line? We humans are all in this together. The current pandemic is universal or near-universal, and could thus provide impetus not only for mitigating a particular and insidious pathology, but also for institutionalizing wider patterns of durable global cooperation.
By its very nature, the US president's core mantra of celebrating a perpetually belligerent nationalism is crude and injurious. Now, instead of "America First," the only sensible posture for Donald J. Trump or his successor must be some plausible variation of "we're all in the lifeboat together." Such an improved mantra might not be all that difficult to operationalize if there were first to emerge some antecedent political will.[6]
The basic idea behind underscoring and exploiting a basic human "oneness" is readily discoverable in the elegant words of Pierre Teilhard De Chardin: "The egocentric ideal of a future reserved for those who have managed to attain egoistically the extremity of everyone for himself," summarizes the French Jesuit scientist and philosopher, "is false and against nature. No element can move and grow except with and by all the others with itself."
The key message here is simple, straightforward and illogical to contest or oppose. This message communicates, among other things, that no single country's individual success can ever be achieved at the planned expense of other countries. Correspondingly, we should learn from the very same primal message that no national success is ever sustainable if the world as a whole must thereby expect a diminishing future.
Credo quia absurdum, said the ancient philosophers: "I believe because it is absurd." The pandemic can bring many discrepant civilizational matters into striking focus. No conceivably gainful configuration of Planet Earth can ever prove rewarding if the vast but segmented human legions which comprise it remain morally, spiritually, economically and intellectually adrift.
It is, however, precisely such a willful detachment from more secure national and international moorings that is the legacy America's Donald J. Trump.[7]
In every important sense, the philosophers are correct. For the world as a whole, chaos and anarchy[8] are never the genuinely underlying "disease." Always, that more determinative pathology remains rooted in certain ostentatiously great and powerful states that fail to recognize the overriding imperatives of human interrelatedness. This core incapacity to acknowledge our species' indestructible biological "oneness" (a fact more utterly obvious with today's Covid-19 pandemic) has been a long-term problem.
It is not particular to any one American president or to the United States in its entirety.
Now, in the literal midst of a worldwide pathological assault from the corona virus, what should we expect from President Trump's unhidden contempt for cooperative world community? Increasingly, if left unimproved, world politics will further encourage an already basic human deficit. This deficit or shortfall is the incapacity of individual citizens and their respective states to discover authentic self-worth as individual persons; that is, deeply, thoughtfully, within themselves. Such an enduring deficit was prominently foreseen in the eighteenth century by America's then-leading person of letters, Ralph Waldo Emerson.
Today, unsurprisingly, the still-vital insights of Emerson's "American Transcendentalism" remain recognizable to only a tiny minority of citizens. How could it be any different. In the current United States, almost no one reads books. As for serious books of literature or science, the revealed minority of readers becomes excruciatingly small. This cryptic observation is not offered here in any offhanded or gratuitously mean spirited fashion, but, quite the contrary, as a simple fact of American life, one famously commented upon during the first third of the nineteenth century by distinguished French visitor to the new republic, Alexis de Tocqueville (See Democracy in America). This same fact led the Founding Fathers of the United States to rail against uneducated mass participation in the new nation's formal governance.
The United States was never even imagined as a democracy.[9] Back then, in the 18th century, creating a republic was revolutionary enough.
Today, our relevant focus must be on world politics, and on getting beyond state centrism. From pandemic control to war avoidance, belligerent nationalism has always been misconceived. Left to fester on its own intrinsic demerits, this atavistic mantra will do little more than harden the hearts of America's most recalcitrant state enemies. What we need now, as Americans, citizens of other countries, or as worried inhabitants of an imperiled planet, is a marked broadening of support for global solidarity and human interconnectedness.[10]
From the 1648 Peace of Westphalia, which ended the last of the religious wars sparked by the Reformation, international relations and international law[11] have been shaped by an ever-changing but perpetually unstable "balance of power." Hope still exists, more-or-less, but now it must sing softly, sotto voce, in an embarrassed undertone. Although counter-intuitive, the time for any visceral celebrations of nationalism, military technology and even artificial intelligence is at least partially over.
What is to be done? Always, the macrocosm follows microcosm. In order to merely survive on a fragmented planet, all of us, together, must seek to rediscover a consciously individual life, one that is wittingly detached from all pre-patterned kinds of nationalistic conformance and from mass-determined visages of some imagined tribal happiness.
Only then might we finally learn that the most suffocating insecurities of life on earth can never be undone by militarizing global economics, by building larger missiles, by abrogating international treaties or by advancing "realistic" definitions of national security.
In the end, whatever happens in the crumbling world of politics and nationality, truth must remain exculpatory. Accordingly, and in a uniquely promising paradox, disease pandemic can help us see a much larger truth than the ones we have wrongly cultivated for centuries. This particular truth, a conclusion broadly pertinent and intellectually cosmopolitan, is that Americans must become more explicitly conscious of human unity and relatedness. Significantly, such a heightened consciousness or lucidity is not a luxury we can simply choose to accept or reject.
Its selection is indispensable.
It represents an ineradicable prerequisite of national and species survival. "Civilization," offers Lewis Mumford In the Name of Sanity (1954), "is the never-ending process of creating one world and one humanity."[12] The visionary prophets of world integration and human oneness ought no longer be dismissed out of hand as foolishly utopian. Now, more than ever, they define the residual wellsprings of human survival.[13]
Macrocosm follows microcosm. All things must be seen in their totality. By itself, the corona virus pandemic is uniformly harmful and grievously corrosive. At the same time, and precisely because it represents such a conspicuously lethal threat to the world as a whole, it could be viewed as a prospectively life-affirming human unifier.
"In the end," Goethe reminds us, "we are creatures of our own making." To continue, every national society, but the United States in particular,[14] will need to embrace leaderships who can finally understand the irrevocable meanings of human interdependence and human "oneness." In this auspicious embrace, all will need to understand the differences between a "freedom" that is uniformly gainful and one that selectively disregards the needs of certain others. In this regard, as President of the United States, Donald J. Trump has supported the most strikingly nefarious meaning of freedom, a freedom not to care about other people (Americans and "foreigners" ). He has displayed such injurious orientations primarily with his retrograde anti-mask policies on Corona Virus, and by his corresponding antipathies toward science and scientists.
In the words of this lethal president, Dr. Anthony Fauci and other properly-credentialed epidemiologists have now been reduced lexically to the status of "idiots."[15]
What we require are not refractory affirmations of homicidal indifference, but a renewed awareness that true knowledge is inevitably much more than a manufactured contrivance. Going forward, public policy must follow disciplined logic (correct reasoning) and rigorous science. Anything else would be inexcusable "wizardry," and would lead us even farther astray from residual pandemic-based opportunities.
In essence, the prescribed task still before us is complex, daunting, many-sided and bewildering, but there are no sane alternative options. None at all. Whatever policy particulars we should ultimately adopt, America's initial focus must remain steadfast on considerations of human interrelatedness and "mind." Until now, the grotesque Trump paradigm of bitter rancor and endless conflict has driven us further from both survival and law.[16] It is time to sweep that ill-conceived paradigm into the oft-referenced "ashbin of history."
Wittingly, Trump policies have produced devastating misfortune, mass dying and mounting casualties. Surely America can do better. Surely there must be more capable and decent leaders discoverable in the wings. Surely we can all do much better than merely cling to corrosive presidential postures of callous indifference and murderous egocentrism.
If not, it's time to inquire, what can even be the point of our being here? We are, after all, "creatures of our own making."
---
[1] Though a jurisprudential stretch, one might also think here of "genocidal" harms. In effect, the number of Americans who are currently dying and still apt to die in more-or-less direct consequence of this rabidly anti-science American presidency resembles certain actual historical genocides. The key difference lies less in the measurable magnitude of "plague death" than in the absence of intent, or mens rea. Under pertinent international law, primarily the Convention on the Prevention and Punishment of the Crime of Genocide (1948), before authentic genocide can be taking place, there must first be discernible evidence of an "intent to destroy." Whatever else may be said about Donald J. Trump's gross indifference to American mass dying facilitated by his abject policies, it still likely lacks this express law-specified intent.
[2] The Jesuit philosopher Pierre Teilhard de Chardin coined a new term to denote the vital sphere of intellect or "mind." This term is "noosphere;" it builds upon Friedrich Nietzsche's stance well-known (especially in Zarathustra) that human beings must always challenge themselves, must continuously strive to "overcome" their otherwise meager "herd"-determined yearnings.
[3] We may recall here the pertinent parable from Marcus Aurelius' Meditations: "What does not benefit the entire hive is no benefit to the bee." Unless we take meaningful steps to implement an organic and cooperative planetary civilization – one based on the irremediably central truth of human "oneness" – there will be no civilization at all.
[4] There is no longer a virtuous nation," warns the Irish poet William Butler Yeats, "and the best of us live by candlelight."
[5] Though composed in the seventeenth century, Thomas Hobbes' Leviathan still offers a timeless vision of chaos in world politics. During chaos, says the English philosopher in Chapter XIII, "Of the Natural Condition of Mankind, as concerning their Felicity, and Misery," a "time of War…. every man is Enemy to every man… and…. the life of man is solitary, poor, nasty, brutish, and short." Hobbes believed that the condition of "nature" in world politics was less chaotic than that same condition among individual human beings because of what he called the "dreadful equality" of individual men in nature – that is, being able to kill others – but this once-relevant differentiation has effectively disappeared with the spread of nuclear weapons.
[6] In modern philosophy, the evident highlighting of this useful term lies in Arthur Schopenhauer's extraordinary writings, especially The World as Will and Idea (1818). For his own inspiration (and by his own expressed acknowledgment), Schopenhauer drew freely upon Johann Wolfgang von Goethe. Later, Nietzsche drew just as freely (and perhaps more importantly) upon Schopenhauer. Goethe. also served as a core intellectual source for Spanish existentialist Jose Ortega y' Gasset, author of the prophetic work, The Revolt of the Masses (Le Rebelion de las Masas (1930). See, accordingly, Ortega's very grand essay, "In Search of Goethe from Within" (1932), written for Die Neue Rundschau of Berlin on the occasion of the centenary of Goethe's death. It is reprinted in Ortega's anthology, The Dehumanization of Art (1948) and is available from Princeton University Press (1968).
[7] Though very few in the United States would recognize or understand, iinternational law is integrally a part of United States jurisprudence. In the words of Mr. Justice Gray, delivering the judgment of the US Supreme Court in Paquete Habana (1900): "International law is part of our law, and must be ascertained and administered by the courts of justice of appropriate jurisdiction…." (175 U.S. 677(1900)) See also: Opinion in Tel-Oren vs. Libyan Arab Republic (726 F. 2d 774 (1984)).Moreover, the specific incorporation of treaty law into US municipal law is expressly codified at Art. 6 of the US Constitution, the so-called "Supremacy Clause."
[8] Anarchy, unlike chaos, is the "official" structural creation of the Peace of Westphalia in 1648, the treaty that ended the Thirty Years' War and created the modern state system.
[9] Nurtured by the philosophy of Thomas Hobbes and the religion of John Calvin, the American Founding Fathers began their Constitutional deliberations with the core notion that a citizen must inevitably be an unregenerate being who has to be continually and strictly controlled. Fearing democracy as much as any form of leadership tyranny, Elbridge Gerry spoke openly of democracy as "the worst of all political evils," while William Livingston opined: "The people have been and ever will be unfit to retain the exercise of power in their own hands." George Washington, as presiding officer at the Constitutional Convention, sternly urged delegates not to produce a document to "please the people," while Alexander Hamilton – made newly famous by the currently popular Broadway musical – expressly charged America's government "to check the imprudence of any democracy."
[10] One pertinent aspect of this interconnectedness concerns legal rights of refugees. When President Trump's executive orders direct the Department of Homeland Security (DHS) to expand his coercive program of "expedited removal," he has been in flagrant violation of the legal principle known as non-refoulement. This principle is unambiguously codified at Article 33 of the 1951 Refugee Convention. Automatically, owing to the prior incorporation of international human rights law into US law, these serious violations extend to the authoritative immigration laws of the United States.
[11] For the authoritative sources of international law, see art. 38 of the Statute of the International Court of Justice: STATUTE OF THE INTERNATIONAL COURT OF JUSTICE, Done at San Francisco, June 26, 1945. Entered into force, Oct. 24, 1945; for the United States, Oct. 24, 1945. 59 Stat. 1031, T.S. No. 993, 3 Bevans 1153, 1976 Y.B.U.N., 1052.
[12] But, Fyodor Dostoyevsky inquires: "What is it in us that is mellowed by civilization? All it does, I'd say, is to develop in man a capacity to feel a greater variety of sensations. And nothing, absolutely nothing else. And through this development, man will yet learn how to enjoy bloodshed. Why, it has already happened….Civilization has made man, if not always more bloodthirsty, at least more viciously, more horribly bloodthirsty." See: Fyodor Dostoyevsky, Notes From Underground 108 (Andrew R. MacAndrew, trans., New American Library, 1961)(1862).
[13] See, on these "prophets," Louis René Beres, Reordering the Planet: Constructing Alternative World Futures (1974); Louis René Beres, Transforming World Politics: The National Roots of World Peace (1975); Louis René Beres, People, States and World Order (1981); Louis René Beres, America Outside the World: The Collapse of US Foreign Policy (1987); W. Warren Wagar, The City of Man (1963); and W. Warren Wagar, Building the City of Man (1971).
[14] Sigmund Freud, however, was always darkly pessimistic about the United States, which he felt was "lacking in soul" and was therefore a place of great psychological misery or "wretchedness." In a letter to Ernest Jones, Freud declared unambiguously: "America is gigantic, but it is a gigantic mistake." (See: Bruno Bettelheim, Freud and Man's Soul (1983), p. 79.
[15]See: https://www.yahoo.com/entertainment/trump-declares-americans-tired-hearing-200227368.html
[16] The core legal rights assured by the Declaration and Constitution can never be correctly confined to the people of the United States. This is because both documents were conceived by their authors as codifications of a pre-existing Natural Law. Although generally unrecognized, the United States was founded upon the Natural Rights philosophies of the 18th century Enlightenment, especially Locke, Hobbes, Montesquieu and Rousseau. Thomas Jefferson, an American president before Donald J. Trump, was well acquainted with the classic writings of political philosophy, from Plato to Diderot. In those early days of the Republic, it is presently worth recalling, an American president could not only read serious books, but could also write them.
Global Warming And COP26: Issues And Politics
The president's massive social services and infrastructure package is under consideration by Congress. The problem is Senator Joe Manchin, a Democrat from West Virginia.
Not only is West Virginia a coal-producing state but Mr. Manchin owns two coal companies. Although in a blind trust operated by his son, it is clear that coal companies make money when they sell coal.
But coal is a serious polluter, possibly the worst among fossil fuels. Any serious attempt to reduce the impact of climate change will replace coal with at least natural gas — available in abundance and emitting almost 50 percent less CO2 according to the US Energy Information Administration.
Republicans — many of whom deny global warming following Trump's lead — adamantly oppose the plan en bloc, so Senator Manchin's vote is crucial. For the moment then, the fate of the planet lies in the hands of one man because, quite simply, if the US backs off, China will be relieved of pressure — also Russia which has an abundance of fossil fuels.
Hence the importance of the COP26 climate summit scheduled for October 31 – November 2 in Glasgow. Originally planned for 2020, the meeting was postponed to 2021 due to the pandemic. The town is preparing for an influx of 25,000 people as lobbyists, conference attendees and demonstrators arrive.
It is an interesting meeting, liked by some to a teacher requiring a class to prepare and bring term papers. The 200 countries represented will be bringing their plans to meet the goals of the Paris accords. These require the signatories to commit to enhance ambitions every five years — thus 2020 postponed to 2021 — under the so-called 'ratchet mechanism'. The Paris Accords aimed to limit global warming to less than 2 degrees Celsius and to aim for 1.5 degrees Celsius.
As often, people leak documents to help their agenda. This time a huge leak shows how important fossil fuel using and producing countries are attempting to modify a crucial scientific report. Oil producer Saudi Arabia, coal producer Australia and heavy user Japan are among those questioning a rapid change from fossil fuels. Saudi Arabia for one also lobbied previously in 2015 with some success.
This time the lobbying effort consists of more than 32,000 submissions (by governments, corporations and other interested parties) to the team of scientists preparing scientific reports designed to coalesce the best science on tackling global warming. One can imagine the headache for the scientists, who for the most part have a regular job, often as professors. Produced as "assessment reports" by IPCC (the UN's Intergovernmental Panel on Climate Change) these represent a consensus of the views of different governments, and are used by them to decide what action will be needed.
The many bodies involved, the complicated murky politics and the enormous pressure from different parties all point to the crucial fact that billions of dollars are involved now in today's dollars versus promises of a better and distant future.  We can only hope we have  decision makers with foresight, and leaders without Trumpian climate change ignorance and excess.
America's Two-Tiered Justice System
The Constitution states only one command twice. The Fifth Amendment says to the federal government that no one shall be "deprived of life, liberty or property without due process of law." The Fourteenth Amendment in 1868, uses the same eleven words, called the Due Process Clause, to describe a legal obligation of all states. These words have as their central promise an assurance that all levels of government must operate within the law and provide fair procedures to all its citizens.
In this politically divisive climate, the central promise has been broken with little to no assurance that one can trust the American democratic system where some courts have disavowed their responsibility to uphold the Constitution's meaning of the laws passed by Congress. For instance, the Bill of Rights was passed because of concepts such as freedom of religion, speech, equal treatment, and due process of law were all deemed so fundamental to protect every legal resident in the nation; yet we are now witnessing politically charged judicial appointments eradicating these principles under which all persons and entities are accountable to equally enforce and independently adjudicate, as well as being consistent with international human rights.
On the heels of the Chinese coronavirus, there is an escalating epidemic of unequal justice and character assault where much of the news media is politically aligned with the rulers in turning a blind eye or complicit in the coverup; and in some cases, ravenously endorses the demise of what has essentially now become political dissidents falsely accused, intimidated, and jailed. While many Americans are attempting to scrape by in difficult times, they remain astute to the moral failure of the elites in power as well as the tacit elected opposition's assiduous silence in whitewashing the legal duplicity. Historical trends over centuries of betraying the peasants eventually succumbs to a reckoning where the privileged corrupt politician and their corporate fascists will be exposed and held accountable in some fashion.
Americans are confounded by the coronavirus decrees requiring masks to be worn for thee and not for me double standards. The politicians hammer away at enforcing mask mandates on the common folk, yet they do not adhere to their own edicts while attending fine dining with their elite backers. Speaker of the House Nancy Pelosi, Californian Governor Gavin Newsome, and Chicago Mayor Lori Lightfoot all violated their own mask mandates in public venues while the masked servants waited on them.
President Biden was caught on video walking maskless through a swanky Washington restaurant in violation of the District's laws on facial coverings, yet regular citizens are subject to civil penalties which result in fines of $1000.00 or revocation of licenses during the COVID-19 emergency. In defending the emperor, White House press secretary Jen Psaki said we should 'not overly focus on moments in time that don't reflect overarching policy.' These double standard by the progressives are a far cry from Americans being punished and ostracized all over the country for not wearing a mask.
Identity politics has resulted in two systems of justice – one where BLM rioting and looting is described by the media as peaceful demonstrations and where assaulting police has no criminal consequences; yet the January 6th actions at the Capital has resulted in the largest round up of protesters ever seen in America. It is estimated that the Federal Government has upwards to 70 rioters/trespassers in solitary confinement and they are only let out in a larger area for one hour at 2 am due to COVID. Some of those being held in detention have been charged with trespassing on restricted grounds, others with assault and obstruction, and some haven't been charged with anything. There are no bail hearings for these political activists yet BLM and Antifa rioters typically spend one night in the brig and let out the next day to rejoin the frontlines of carnage.
Senate Majority Leader Chuck Schumer has vocally pushed for the January 6th 'insurrectionists' to be added to the TSA no-fly list. Civil liberties are being trampled by exploiting insurrection fears with people in attendance no longer permitted to take a flight in their own country and they have not been convicted of a crime. This action by the government had previously only happened to suspect foreign terrorists, and now it is happening to Americans under suspicion. We see no similar actions taken against the militant Antifa anarchists who attacked and torched federal buildings in Portland.
Washington DC has essentially been abusing these inmates in captivity. There have been complaints on the nourishment of their fellow Americans where they are served white bread and a packet of tartar sauce. This is ultimately a violation of the 8th Amendment that prohibits the federal government from imposing excessive bail, nor cruel and unusual punishments, and from inflicting unduly harsh penalties. Some judges are expressing concern at the length of these pretrial incarcerations, however they've largely deferred to the Justice Department. Meanwhile anarchists who burn down buildings and shoot projectiles at police officers and federal buildings have charges dismissed. Justice is not equal.
One female trespasser was shot dead by police during the Capital unrest and there was no outcry or charges against the officer. She was white and a Trump supporter. Federal prosecutors are not seeking criminal charges against the police lieutenant whose single shot killed Ashli Babbit, the 14-year veteran who served four tours with the US Airforce. If the unarmed Babbit committed any crime, it would have been for trespassing, a misdemeanor that should have seen her arrested and not slain. The lieutenant's life was not at risk nor was he saving the lives of others as he stood with numerous police officers in riot gear and strapped with submachine guns. If a member of BLM was shot dead by police during an unlawful riot, there would have been an immediate racial outcry from political elites and from across the news media for justice followed by looting local retailers and ransacking a police precinct. The action by BLM is considered righteous violence whereas the slain Babbit had it coming to her.
On a very disturbing and new level of injustice is the threatening actions being taken against parents of schoolchildren by the Department of Justice. Most Americans are familiar with the Patriot Act following 9-11 where the National Security Division conducts counterterrorism operations against foreign adversaries planning suicide bombings and stealing nuclear secrets. Now the Biden Administration, under Attorney General Merrick Garland, has turned the NSD's crosshairs against everyday Americans conducting their civil duties and free speech as school board meetings.
Garland's actions followed the National School Boards Association's (NSBA) claim that American public schools and its education leaders are under immediate threats and intimidation as parents grow frustrated over the divisive neo-Marxist Critical Race Theory being injected into their children's curricula. This is clearly an injustice to weaponize the DOJ and FBI investigators to intimidate and arrest parents under the same counterespionage to that of Al Qaeda and ISIS. Parents may be angry, but they are certainly not domestic terrorists in taking on the powerfully partisan school unions who somehow believe they are justified to influence civilization by indoctrinating their children.
Garland's poster boy for his hideous partisan support of the NSBA is a Virginia father who was arrested at a school board meeting when he attempted to raise the alarm over his young daughter being raped in the school washroom. The father became the symbol of angry parents confronting school officials when he was taken down by several police officers and apprehended for disorderly conduct and resisting arrest. He became vocally upset when school officials denied the attack on his daughter, but he was not physically confrontational.
The father said it is scary that our government will weaponize themselves against parents and they're using my video across the nation to spread fear; while the school officials did not seem to want to listen to him regarding his daughter being assaulted by a boy wearing a skirt who took advantage of transgender rules to access the girl's washroom. The boy has now been charged with two counts of forcible sodomy, one count of anal sodomy, and one count of forcible fellatio related to the incident at that school. At a later date, the same boy was charged for a similar attack at neighboring school where he allegedly forced a victim into an empty classroom where he held her against her will and inappropriately touched her. Regardless of the raped daughter, Garland and the NSBA still have their video of the father being wrestled down to support the use of the FBI against parents and send a chilling effect on harmless dissent.
The Russian collusion narrative against then President Donald Trump may seem dated, however it can never be swept aside or forgotten in what may well have been the biggest political scandal and injustice to a man in American history. The country endured four years investigating Russian collusion into the legitimacy of Trump's 2016 presidential win with senate and congressional impeachment hearings over a Clinton-paid-for fake dossier, the biased Obama hatchet men overseeing the FBI and CIA shirking the law, a frenzied media that never let up on Trump's guilt, and a special counsel comprised of Clinton partisans that turned over every leaf that eventually found the nearly crucified Trump to be innocent of the false charges. The former president had to withstand an incessant blitzkrieg of injustice through his entire presidency while leading the most powerful country in the world.
On the hand, there is compelling evidence that President Joe Biden spent years while in government enriching himself through family ties, specifically his son Hunter, to the tune of millions of dollars in foreign money from China, Russia, and Ukraine. The foreign players simply used the unqualified son to leverage access to Biden while satisfying Hunter's greed and questionable lifestyle. Biden has little to no ability to stand up to China or Russia knowing they are holding damaging transactions over his head. There have been no investigations into Biden's quid-pro-quo against Ukraine or the transfer of tens of millions of dollars to Biden family members, no impeachments, and the news media buried these stories; including damaging information found on Hunter's laptop during the 2020 presidential election. Had Trump and his sons engaged in these activities, there would have been a very different level of justice.
What of this injustice that is making its mark on history? If we take a moment to think through the confusion of the moment and see the morale issue involved, then one may refuse to have this sense of justice distorted to grip power rather than for the good of the country. Those who have sown this unjust wind may eventually reap a whirlwind that provokes reform by convulsion of the people instead of a natural order of business. We must all remember that democracy lies with the people of this land and whether the nation will be stirred to stand for justice and freedom in this hour of distress and go on to finish in a way worthy of its beginning.
Biden's Department of Justice: parents as domestic terrorists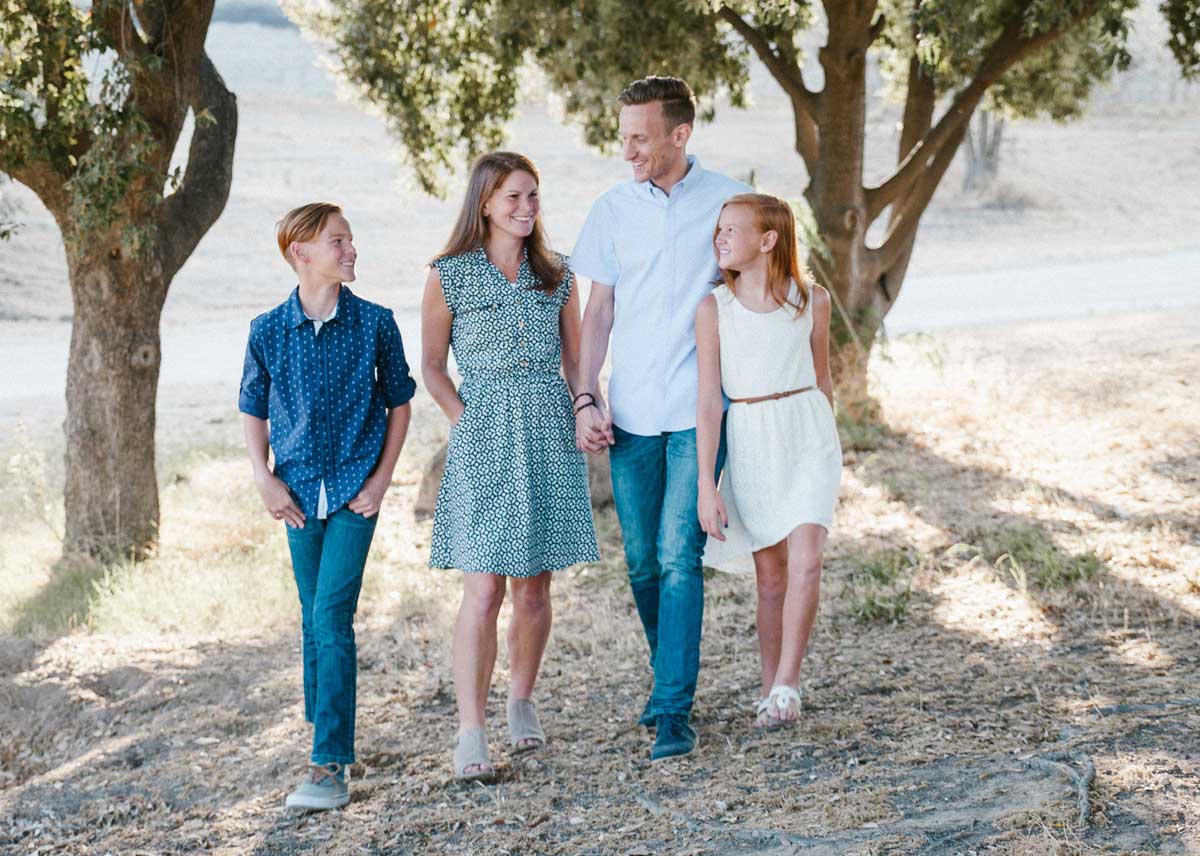 In recent developments in the United States, US Attorney General, Merrick Garland, and the FBI have put under the FBI radar parents as potential domestic terrorists. You heard it right. This is now a new formal legal policy contained in memos of the Department of Justice trying to reign in parents discussions on Biden's new school curricula. They are not going after potential outbursts but outright terrorism.
This is an attack on freedom of speech in the sense that parents have the right to discuss and disagree with the new Biden school curricula. This is where the issue originated: parts of Biden's new school curricula are not accepted by many parents and if they disagree, the FBI treats them now as potential domestic terrorists as a matter of policy. Apart from a First Amendment case, this is also a case for international human rights law and I reported the development to the UN Special Rapporteur on freedom of speech this week hoping to get a statement.
The Department of Justice is referring to some constitutional provision on "intimidation of views" to override and take down one of the most firmly established rights, the right to freedom of speech, in quite frankly a ridiculous interpretation. Those parents that dare to speak up against controversial parts in the new text books could be investigated for domestic terrorism. This is the most incompetent interpretation on limitations of freedom of speech I have seen in awhile.
Garland and the FBI have totally lost their marbles. The woke discussion is not funny to me anymore. It increasingly looks like a woke tyranny that has nothing to do with rights and equality anymore but simply serves as a vehicle to empower the FBI to run wild against regular people. This lunacy needs to be stopped.