A few 'green shoots', but future of global trade remains deeply uncertain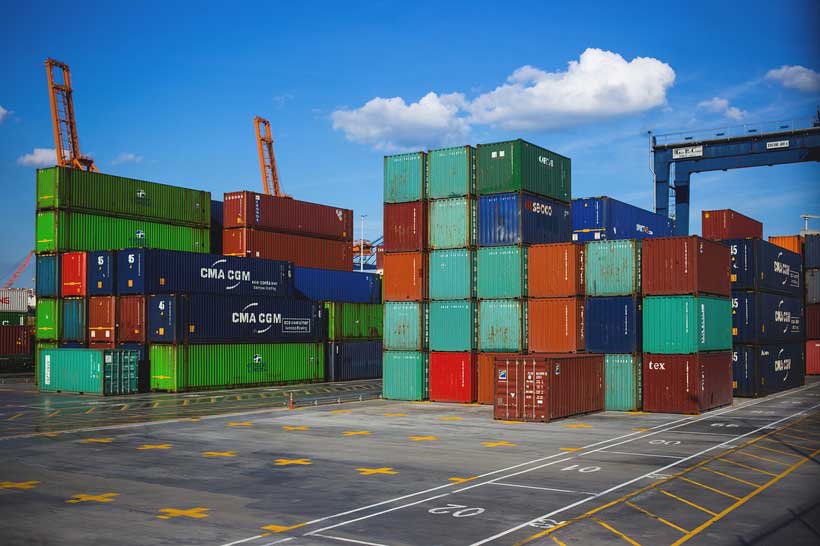 Although global trade is making a frail recovery, the outlook remains uncertain, UN trade and development body UNCTAD said on Wednesday, in announcing its latest COVID-era update.
Estimates show that world trade will drop by five per cent this quarter, compared with the 2019 level. While this is an improvement over the nearly 20 per cent decline in the second quarter of the year, it is still not enough to pull trade out of the red.
Furthermore, UNCTAD expects the value of all good traded to contract by seven to nine percent compared to last year, depending on how the COVID-19 pandemic evolves in the winter months.
Uncertainty aggravating trade
"The uncertain course of the pandemic will continue aggravating trade prospects in the coming months", said UNCTAD Secretary-General Mukhisa Kituyi.
"Despite some 'green shoots' we can't rule out a slowdown in production in certain regions or sudden increases in restrictive policies."
While the projection represents a decrease, the figure is a more positive result than previously expected, as UNCTAD had projected a 20 per cent year-on-end drop for 2020, back in June.
Trade trends have improved since then, the agency added, primarily due to the earlier than expected resumption of economic activity in Europe and east Asia.
China leads recovery
The report points to China, which has shown a notable trade recovery.
Chinese exports had fallen in the early months of the pandemic and stabilized in the second quarter of the year, before rebounding strongly in the next quarter, with year-over year growth of almost 10 per cent.
"Overall, the level of Chinese exports for the first nine months of 2020 was comparable to that of 2019 over the same period", the report said.
Within China, demand for goods and services has also recovered. Imports stabilized in July and August, and grew by 13 per cent in September.
Growth and decline in Asia
India and South Korea also recorded export growth last month, at four per cent and eight per cent, respectively.
UNCTAD reported that as of July, the fall in trade was significant in most regions except east Asia.
West and south Asia saw the sharpest declines, with imports dropping by 23 per cent, and exports by 29 per cent.
The report also includes an assessment of trade in different sectors, with the energy and automotive industries hardest hit by the pandemic.
Meanwhile, sectors such as communication equipment, office machinery, and textiles and apparel, have seen strong growth due to the implementation of mitigation responses such as teleworking and personal protection measures.
Wealthy nations benefit from COVID-19 medical supply trade
The report also gives special attention to COVID-19 medical supplies, which include personal protective equipment, disinfectants, diagnostic kits, oxygen respirators and related hospital equipment.
Between January and May, sales of medical supplies from China, the European Union, and the United States, rose from $25 billion to $45 billion per month. Since April, trade has increased by an average of more than 50 per cent.
However, the authors found wealthier nations have mainly benefited from this trade, with middle and low income countries priced out from access to COVID-19 supplies.
Residents of high income countries have on average benefited from an additional $10 per month of imports of COVID-19 related products. This compares to just $1 for their counterparts in middle income countries, and 10 cents for those in low income nations.
 UNCTAD warned that if a COVID-19 vaccine becomes available, the access divide between wealthy and poor countries could be even more drastic.
The report urges governments, the private sector and philanthropic organizations to continue mobilizing additional funds to fight the pandemic in developing countries and to support financial mechanisms that will provide safe and effective COVID-19 vaccines to poor countries
Lithuania: COVID-19 crisis reinforces the need for reforms to drive growth and reduce inequality
Effective containment measures, a well-functioning health system and swift public support to firms and households have helped Lithuania to weather the COVID-19 crisis to date. That said, the pandemic still carries significant economic risks, and the recent upsurge in infections is very concerning. Once a recovery is under way, Lithuania should aim to reform public companies, strengthen public finances, and ensure that growth benefits all people and regions, according to a new OECD report.
The OECD's latest Economic Survey of Lithuania says that prior to COVID-19, good economic management and an investment-friendly business climate were helping to lift average Lithuanian incomes closer to advanced country levels. While the recession provoked by the virus has been milder than elsewhere – with GDP projected to drop by 2% in 2020 before rebounding by 2.7% in 2021 – Lithuania's small and open economy will be vulnerable to any prolonged disruption to world trade. Increasing public investment and improving governance at state-owned enterprises could help lift growth and productivity. Other reforms should focus on improving the effectiveness of spending and taxation. Over the longer term, Lithuania should establish a clear debt reduction path and a long-term debt target.
"Lithuania's sound economic management of recent years, and its swift response to both the health and economic aspects of the pandemic, are helping the country to weather the COVID-19 crisis," said OECD Secretary-General Angel Gurría. "It is now key to build on these achievements and restart the reform engine to ensure robust, sustainable and inclusive growth for the future."
The pandemic has exposed high levels of income inequality in Lithuania, where relative poverty is high among the unemployed, the less educated, single parents and older people due to a tax-benefit system that is insufficiently redistributive. The Survey recommends Lithuania to continue providing temporary support to people and businesses hit by COVID-19, as well as to increase regular social support while retaining incentives to work.
In terms of support to the economy, the Survey notes that while Lithuania's government spending has increased considerably over the past two years, it remains below the OECD average. Public investment also remains low. Given the importance of modernising infrastructure and stimulating crisis-hit demand, the Survey recommends maintaining or increasing current levels of investment and improving investment quality by carrying out rigorous cost-benefit analysis for individual projects. Increasing investment in rural areas, and giving local government more say in tax policy and spending, could help reduce regional disparities and promote inclusive growth.
The Survey also recommends phasing out environmentally damaging fossil fuel subsidies and increasing environmental taxation, which would benefit public finances while helping the shift to a lower-carbon economy.
United States confirms its leading role in the fight against transnational corruption
The United States continues to demonstrate an increasing level of anti-bribery enforcement, having convicted or sanctioned 174 companies and 115 individuals for foreign bribery and related offences under the Foreign Corrupt Practices Act (FCPA) between September 2010 and July 2019. The United States is thus commended for a significant upward trend in enforcement and confirming the prominent role it plays globally in combating foreign bribery.
The 44-country OECD Working Group on Bribery has just completed its Phase 4 evaluation of the United States' implementation of the Convention on Combating Bribery of Foreign Public Officials in International Business Transactions and related instruments.
Given developments since the United States' last evaluation in 2010, the Working Group made a range of recommendations to the United States, including to:
Consider ways to enhance protections for whistleblowers who report potential FCPA anti-bribery violations by non-issuers and provide further guidance on available whistleblower protections;
Continue to further evaluate and refine policies and guidance concerning the FCPA;
Make publicly available the extension and completion of NPAs and DPAs with legal persons in foreign bribery matters as well as the grounds for extending DPAs in FCPA matters;
Continue to evaluate the effectiveness of the Corporate Enforcement Policy in particular in terms of encouraging self-disclosure and of its deterrent effect on foreign bribery; and
Continue to address recidivism through appropriate sanctions and raise awareness of its impact on the choice of resolution in FCPA matters.
The report praises the United States for its sustained commitment to enforcing its foreign bribery offence as well as its key role in promoting the implementation of the Convention. This achievement results from a combination of enhanced expertise and resources to investigate and prosecute foreign bribery, the enforcement of a broad range of offences in foreign bribery cases, the effective use of non-trial resolution mechanisms, and the development of published policies to incentivise companies' co-operation with law enforcement agencies.
The report also notes a large number of positive developments and good practices, such as the DOJ's reliance on several theories of liability to hold both companies and individuals responsible for foreign bribery, and the United States' successful co-ordination that has allowed multi-agency resolutions against alleged offenders in FCPA matters. In parallel, the United States has increasingly sought to co-ordinate and co-operate in investigating and resolving multijurisdictional foreign bribery matters with other jurisdictions. Finally, the United States has helped foreign partners build their capacity to fight foreign bribery through joint conferences and peer-to-peer training thus enabling the law enforcement authorities of these countries to better investigate and sanction prominent foreign bribery cases.
The United States' Phase 4 report was adopted by the OECD Working Group on Bribery on 16 October 2020. The report lists the recommendations the Working Group made to the United States on pages 111-113, and includes an overview of recent enforcement activity and specific legal, policy, and institutional features of the United States' framework for fighting foreign bribery. In accordance with the standard procedure, the United States will submit a written report to the Working Group within two years (October 2022) on its implementation of all recommendations and its enforcement efforts. This report will also be made publicly available.
The report is part of the OECD Working Group on Bribery's fourth phase of monitoring, launched in 2016. Phase 4 looks at the evaluated country's particular challenges and positive achievements. It also explores issues such as detection, enforcement, corporate liability, and international co-operation, as well as covering unresolved issues from prior reports.
Skills and lifelong learning critical for all workers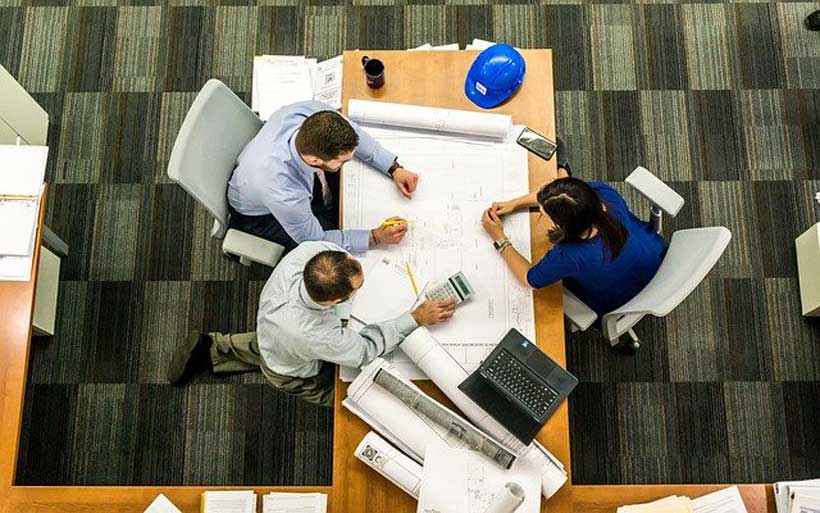 The International Labour Organization has published a new guide for trade unions on skills development and lifelong learning.

The guide "Skills Development and Lifelong Learning: Resource Guide for Workers'Organizations" , published by the ILO's Skills and Employability Branch and Bureau for Workers' Activities (ACTRAV) addresses key challenges facing workers' organizations, including best practices, key priorities and main challenges. It also outlines why trade unions should be involved in skills development and lifelong learning.

According to the guide, building the capacity and engagement of workers'organizations in skills development and lifelong learning, based on a human-centred approach and International Labour Standards, will help build a 'better normal' in the post-COVID-19 World.

"What matters in the end, is that ALL workers can acquire the skills of their choice to get jobs and to keep jobs, and to be equipped to face the transitions they will be confronted with over the working life. Skills development and lifelong learning are essential to enhance workers' capabilities to participate fully in decent work, to contribute to human development, active citizenship and the strengthening of democracy," said Maria Helena André, Director of the ILO's Bureau for Workers' Activities.

The guide is designed for workers' organizations, trainers, facilitators and ILO officials. It is part of a comprehensive programme of support for workers'organizations in preparation for the 2021 International Labour Conference (ILC), which will discuss skills and lifelong learning. It also paves the way for the general discussion on standing setting for apprenticeships, which takes place at the ILC in 2022 and 2023.

"If the lifelong leaning notion has to become a reality, the link between the world of education and the world of work needs to be very strong, bringing these together, through a process of social dialogue where governments, employers, and workers organization jointly formulate policies and programmes," said Srinivas Reddy, Director of the ILO SKILLS Branch.

A Global webinar bringing together workers' organizations, technical experts, academics and senior ILO officials was held on the November 18th 2020 to launch the guide.