World Bank-UNICEF: 1 in 6 children lives in extreme poverty
An estimated 1 in 6 children – or 356 million globally – lived in extreme poverty before the pandemic, and this is set to worsen significantly, according to a new World Bank Group-UNICEF analysis released today.
Global Estimate of Children in Monetary Poverty: An Update notes that Sub-Saharan Africa – with limited social safety nets – accounts for two-thirds of children living in households that struggle to survive on an average of $1.90 a day or less per person – the international measure for extreme poverty. South Asia accounts for nearly a fifth of these children.
The analysis shows that the number of children living in extreme poverty decreased moderately by 29 million between 2013 and 2017. However, UNICEF and the World Bank Group warn that any progress made in recent years is concerningly slow-paced, unequally distributed, and at risk due to the economic impact of the COVID-19 pandemic.
"1 in 6 children living in extreme poverty is 1 in 6 children struggling to survive," said Sanjay Wijesekera, UNICEF Director of Programmes. "These numbers alone should shock anyone. And the scale and depth of what we know about the financial hardships brought on by the pandemic are only set to make matters far worse. Governments urgently need a children's recovery plan to prevent countless more children and their families from reaching levels of poverty unseen for many, many years."
Although children make up around a third of the global population, around half of the extreme poor are children. Children are more than twice as likely to be extremely poor as adults (17.5 percent of children vs. 7.9 percent of adults). The youngest children are the worst off – nearly 20 percent of all children below the age of 5 in the developing world live in extremely poor households.
"The fact that one in six children were living in extreme poverty and that 50% of the global extreme poor were children even prior to the COVID-19 pandemic is of grave concern to us all," said Carolina Sánchez-Páramo, Global Director of Poverty and Equity for the World Bank. "Extreme poverty deprives hundreds of millions of children of the opportunity to reach their potential, in terms of physical and cognitive development, and threatens their ability to get good jobs in adulthood. In the wake of the massive economic disruption caused by the pandemic, it is more crucial than ever that governments support poor households with children now and rebuild their human capital during the recovery."
Extreme poverty among children has not fallen as much as it has for adults; a larger share of the global poor were children in 2017, compared with that in 2013. All regions of the world experienced varying levels of decline in extreme poverty among children, apart from Sub-Saharan Africa, which saw a 64 million increase in the absolute number of children struggling to survive on $1.90 a day, from 170 million in 2013 to 234 million in 2017.
Child poverty is more prevalent in fragile and conflict-affected countries, where more than 40 percent of children live in extremely poor households, compared to nearly 15 percent of children in other countries, the analysis says. The analysis also notes that more than 70 percent of children in extreme poverty live in a household where the head of the house works in agriculture.
The ongoing COVID-19 crisis will continue to disproportionately impact children, women and girls, threatening to reverse hard-won gains towards gender equality. Social protection measures have a crucial role to play to mitigate coping mechanisms by the poor and vulnerable in both the immediate COVID-19 response as well as the longer-term recovery.
World Bank and UNICEF data suggest that most countries have responded to the crisis by expanding social protection programs, particularly cash transfers. Cash transfers provide a platform for longer-term investments in human capital. Particularly when combined with other child development measures and coupled with high-quality social service provision, cash transfers have been shown to address both monetary and multidimensional poverty and improve children's health, nutrition, cognitive and non-cognitive outcomes.
However, many of the responses are short-term and not adequate to respond to the size and expected long-term nature of the recovery. It is more important than ever for governments to scale up and adjust their social protection systems and programs to prepare for future shocks. This includes innovations for financial sustainability, strengthening legal and institutional frameworks, protecting human capital, expanding child and family benefits for the long term as well as investing in family-friendly policies, such as paid parental leave and quality child care for all.
Putting women and girls' rights at the heart of the global recovery for a gender-equal world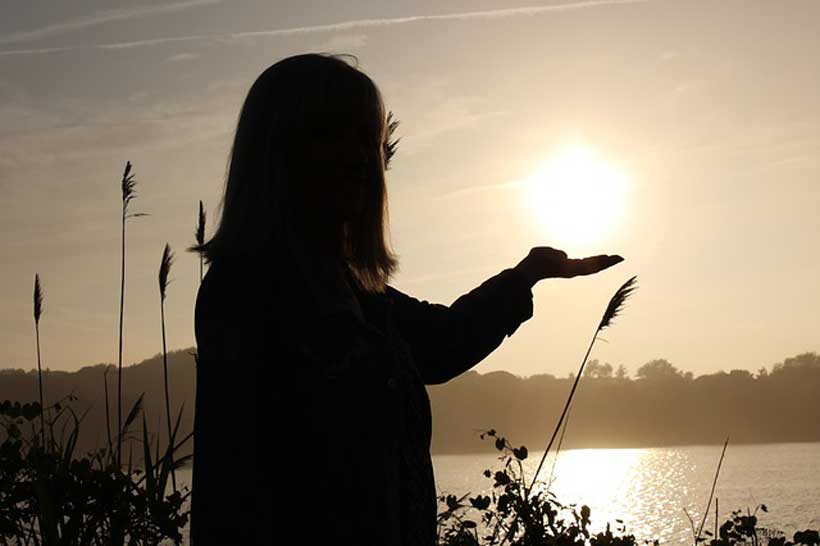 European Commission and the High Representative of the Union for Foreign Affairs and Security Policy put forward ambitious plans to promote gender equality and women's empowerment through all external action of the European Union.
While there has been some significant but uneven progress achieved in advancing women's and girls' rights, no country in the world is on track to achieve gender equality and empower all women and girls by 2030. Moreover, the health and socio-economic consequences of the COVID-19 crisis are disproportionately affecting women and girls. For example, because a higher proportion of women work informally and in vulnerable sectors, their job loss rate is 1.8 times greater than that of men. The poverty rate among women could go up by 9.1%.
To address this, the EU's new Action Plan on Gender Equality and Women's Empowerment in External Action 2021–2025 (GAP III) aims to accelerate progress on empowering women and girls, and safeguard gains made on gender equality during the 25 years since the adoption of the Beijing Declaration and its Platform for Action.
High Representative/Vice-President, Josep Borrell, said: "Ensuring the same rights to all empowers our societies. It makes them richer and more secure. It is a fact that goes beyond principles or moral duties. The participation and leadership of women and girls is essential for democracy, justice, peace, security, prosperity and a greener planet. With this new Gender Action Plan, we are pushing for more and faster progress towards gender equality."
Commissioner for International Partnerships, Jutta Urpilainen, said: "Stronger engagement on gender equality is key to a sustainable global recovery from the COVID-19 crisis and building fairer, more inclusive, more prosperous societies. Women and girls are in the frontline of the pandemic and must be put in the driving seat of the recovery. As a gender-sensitive and responsive geopolitical Commission, we want to work more closely with our Member States, as well as all partners, in building a truly gender-equal world."
Promoting gender equality in EU external action 2021-2025
The Gender Action Plan III provides the EU with a policy framework with five pillars of action for accelerating progress towards meeting international commitments and a world in which everyone has space to thrive. It makes the promotion of gender equality a priority of all external policies and actions; offers a roadmap for working together with stakeholders at national, regional and multilateral levels; steps up action in strategic thematic areas; calls for the institutions to lead by example, and; ensures the transparency of the results.
The five pillars of action in detail:
1) 85% of all new actions throughout external relations will contribute to gender equality and women's empowerment by 2025. GAP III introduces stringent rules for applying and monitoring gender mainstreaming across sectors. All external assistance across all sectors, including infrastructure, digital, energy, agriculture and blended funds, etc., should integrate a gender perspective and support gender equality.
2) Shared strategic vision and close cooperation with Member States and partners at multilateral, regional and country level. GAP III makes the case for developing a common approach for all EU actors at country-level and for focusing on selected strategic issues. Careful gender analysis and close consultation with Member States, civil society organisations, women's rights activists, and the youth, will provide a firm foundation for actions on the ground.
3) GAP III calls for accelerating progress, focusing on the key thematic areas of engagement, including fighting against gender-based violence and promoting the economic, social and political empowerment of women and girls. It puts a renewed emphasis on universal access to healthcare, sexual and reproductive health and rights, and gender equality in education, as well as on promoting equal participation and leadership. It also fully integrates the EU policy framework on Women, Peace and Security, and brings the gender perspective to new policy areas, such as the green transition and the digital transformation.
4) Leading by example. The action plan calls for the European Union to lead by example, including by establishing gender-responsive and gender-balanced leadership at top political and management levels.
5) Measuring results. GAP III adopts a new approach to monitoring, evaluation and learning, with a stronger focus on measuring results. The EU will set up a quantitative, qualitative and inclusive monitoring system to increase public accountability, ensure transparency and access to information on its assistance to gender equality worldwide. The Commission, in cooperation with the EEAS, will monitor progress each year on the implementation of GAP III.
A transformative approach
Contributing to empowering women, girls and young people to fully use their rights and increase their participation in political, economic, social, and cultural life is a key objective of the new action plan. GAP III strongly supports the participation and leadership of girls and women, promoting it, for example, through governance programmes and public administration reforms.
GAP III will promote a transformative and intersectional approach, and will mainstream gender in all policies and actions. It aims to address structural causes of gender inequality and gender-based discrimination, including by actively engaging men and boys in challenging gender norms and stereotypes. Finally, to leave no one behind, the action plan seeks to tackle all intersecting dimensions of discrimination, paying specific attention for example to women with disabilities, migrant women, and discrimination based on age or sexual orientation.
Background
This external Gender Action Plan reflects the objectives of the EU Gender Equality Strategy, the first Commission strategy in the area of equality, which delivers on the commitments made by the President von der Leyen in her political guidelines.
End gender-based violence, 'once and for all'
Commemorating the International Day for the Elimination of Violence against Women on Wednesday, the United Nations has called on governments worldwide to redouble efforts and eradicate gender-based violence forever.
In his message for the day, Secretary-General António Guterres underlined the need to prioritize women's leadership in finding solutions and to engage more men in the struggle.
"The global community needs to hear the voices and experiences of women and girls and take into account their needs, especially survivors and those who face multiple and intersecting forms of discrimination", he said.
Mr. Guterres reiterated his call from April this year, when he urged the international community to work to end the "shadow pandemic" of gender-based violence.
"I reiterate and relaunch that appeal today", he said.
Supporting 'first responders'
The UN chief highlighted that action to stop violence against women, needed predictable and flexible funding for women's rights organizations, which so often act as first responders in countries across the world.
"It is critical that services for survivors of violence remain open, with adequate resources and measures in place to support health, social and justice responses", he added.
He went on to note that such measures should not only focus on interventions once violence against women has occurred, but that they should work to "prevent violence occurring in the first place", including through addressing cultural forces and societal norms, that create power imbalances.
Police and judicial systems also need to become more accountable, to make sure perpetrators don't act with impunity.
"On this international day, let us redouble our efforts to eradicate gender-based violence forever," declared Mr. Guterres.
COVID-19 and violence against women
While violence against women and girls has been a persisting and pervasive problem, it has only worsened with the outbreak of the COVID-19 pandemic. Domestic violence, in particular, has escalated dramatically, according to UN-Women.
Women and girls are also disproportionately affected by the pandemic's socio-economic impact, increasing the risk of violence.
Against this background, Phumzile Mlambo-Ngcuka, Executive Director of UN-Women, wrote to political leaders across the world and urged them to take tangible action and express their commitments to end violence against women.
"As the world prepares to mark the International Day for the Elimination of Violence against Women", she said, "I would like to call on your Government to make visible at the highest level your commitment to addressing violence against women and girls in the context of COVID-19" she said.
Ms. Mlambo-Ngcuka suggested that leaders highlight such commitments through statements on social media, a video message or text.
The International Day
In December 1999, the UN General Assembly designated 25 November as the International Day for the Elimination of Violence against Women, inviting governments, international organizations and non-governmental organizations to hold activities designed to raise public awareness on the issue.
The Day also commemorates the brutal assassination in 1960, of the three Mirabal sisters, political activists in the Dominican Republic, on orders of former ruler Rafael Trujillo.
UN report finds Gaza suffered $16.7 billion loss from siege and occupation
Israel's military operations and prolonged closure of Gaza, has caused economic damage of $16.7 billion between 2007 and 2018, driving the poverty rate up almost fourfold compared to what it might have otherwise been, the UN trade and development agency UNCTAD said in a report published on Wednesday.
Gaza's economy was on the verge of collapse, notes the report for the UN General Assembly, entitled "Economic costs of the Israeli occupation for the Palestinian people: The Gaza Strip under closure and restrictions".
The damage from Israel's military operations was equivalent to around six times the Palestinian enclave's annual gross domestic product (GDP) in 2018, or 107 per cent of the total Palestinian GDP, the report said.
Driver of poverty
Gaza's poverty rate stood at 40 per cent in 2007 but it would have fallen to 15 per cent in 2017 if not for the prolonged military operations, but instead, it has risen to 56 per cent, it said.
The depth of inequality was also far more severe than it could have been.
The "poverty gap", a measure of how far from the poverty line households are on average, was 20 per cent in 2017, but would have been around 4.2 per cent if not for the impact of military operations, the report said.
Between 2007 and 2017, Gaza's economy grew by 5 per cent, or less than half a percentage point per year, and its share in the overall Palestinian economy halved from 37 per cent to 18 per cent, UNCTAD's Coordinator of the Assistance to the Palestinian People, Mahmoud Elkhafif, told a press conference.
Prolonged impact of military action
The report aimed to quantify the impact of three major rounds of Israeli military hostilities since 2008 and the prolonged economic and movement restrictions imposed since Hamas took control in the Gaza Strip.
"The result is the near collapse of the regional Gaza economy while trade is severely restricted from the rest of the Palestinian economy and the world", the report said.
Blockade plea
"Lifting what amounts to the blockade of Gaza is essential for it to trade freely with the rest of the Occupied Palestinian Territory and the world and restore the right to free movement for business, medical care, education, recreation and family bonds. Only by fully lifting the debilitating closure, in line with Security Council resolution 1860 (2009), can we hope to sustainably resolve the humanitarian crisis."
Most people in Gaza had no access to safe water, regular and reliable electricity supply or even a proper sewage system, the report said.
UNCTAD's analysis of the potential economic upside of ending Israeli military operations and travel restrictions did not include wider benefits to the Palestinian people, such as the income from a natural gas field off the shores of Gaza.
More investment
The report recommended the Palestinian government should be allowed to develop those energy resources, and Gaza's economic potential should be boosted with investments in seaports, airports and water and electricity projects.
Richard Kozul-Wright, Director of UNCTAD's Division on Globalization and Development Strategies, said the 2 million Palestinians living in Gaza were now facing a health emergency because of the COVID-19 pandemic. But he added that there was "cautious optimism" that the incoming U.S. administration of President-elect Joe Biden could lead to a positive change of tone in Washington, DC.
"That obviously raises hopes that there may be changes in the relationship between Israel and Palestine," he said.