War in the Caucasus: One more effort to shape a new world order
Fighting in the Caucasus between Azerbaijan and Armenia is about much more than deep-seated ethnic divisions and territorial disputes. It's the latest clash designed, at least in part, to shape a new world order.
The stakes for Azerbaijan, backed if not egged on by Turkey, are high as the Azeri capital's Baku International Sea Trade Port seeks to solidify its head start in its competition with Russian, Iranian, Turkmen and Kazakh Caspian Sea harbours, to be a key node in competing Eurasian transport corridors. Baku is likely to emerge as the Caspian's largest trading port.
An Azeri success in clawing back some Armenian-occupied areas of Azerbaijan, captured by Armenia in the early 1990s, would bolster Baku's bid to be the Caspian's premier port at the crossroads of Central Asia, the Middle East and Europe.
The Caspian is at the intersection of the Trans-Caspian International Transport Route (TITR) from China to Europe via Kazakhstan, Azerbaijan, Georgia and Turkey and the International North-South Transport Corridor (INSTC) that aims to connect India via Iran and Russia to Europe.
An Azeri military success would also cement Turkey's claim to be a player in former Soviet lands that Russia views as its sphere of influence and bolster nationalist sentiment among Iranians of ethnic Azeri descent that account for up to 25 percent of the Islamic republic's population, many of whom have risen to prominence in the Iranian power structure.
In an indication of passions that the conflict in the Caucasus evokes, Iranians in areas bordering Azerbaijan often stand on hilltops to watch the fighting in the distance.
Iranian security forces have recently clashed with ethnic Azeri demonstrators in various cities chanting "Karabakh is ours. It will remain ours."
The demonstrators were referring to Nagorno-Karabakh, an Armenian enclave inside Azerbaijan that is at the core of the conflict in the Caucasus.
The demonstrations serve as a reminder of environmental protests in the Iranian province of East Azerbaijan at the time of the 2011 popular Arab revolts that often turned into manifestations of Azeri nationalism.
Baku port's competitive position was bolstered on the eve of the eruption of fighting in the Caucasus with the launch of new railway routes from China to Europe that transit Azerbaijan and Turkey.
China last month inaugurated a new railway route from Jinhua in eastern China to Baku, which would reduce transport time by a third.
In June, China dispatched its second train from the central Chinese city of Xi'an to Istanbul via Baku from where it connects to a rail line to the Georgian capital of Tbilisi, the eastern Turkish city of Kars and onwards to Istanbul.
Azeri analysts charge that Armenian occupation of Azeri territory and demands for independence of Nagorno-Karabakh, threaten Baku's position as a key node in Eurasian transport corridors.
"By continuing its occupation Armenia poses (a) threat not only to Azerbaijan's territorial integrity but also to the regional stability and cooperation," said Orkhan Baghirov, a senior researcher at the Baku-based Center of Analysis of International Relations, a think tank with close ties to the government.
Mr. Baghirov was referring to recent Russian, Iranian, Turkmen and Kazakh efforts to match Baku in upgrading their Caspian Sea ports in anticipation of the TITR and INSTC taking off.
Russia is redeveloping Lagan Port into the country's first ice-free Caspian Sea harbour capable of handling transhipment of 12.5 million tonnes. The port is intended to boost trade with the Gulf as well as shipment from India via Iran.
Lagan would allow Russia to tap into the TITR that is part of China's Belt and Road Initiative (BRI) via the Russian railway system as well as Kazakh, Turkmen, and Azeri ports.
It would also bolster Russian, Iranian and Indian efforts to get off the ground the INSTC that would hook up Caspian Sea ports to create a corridor from India to Russia via Iran, and in competition with the Suez Canal, to northern Europe.
The INSTC would initially link Jawaharlal Nehru Port, India's largest container port east of Mumbai, through the Iranian deep-sea port of Chabahar on the Gulf of Oman, funded by India to bypass Pakistan, and its Caspian Sea port of Bandar-e-Anzali to Russia's Volga River harbour of Astrakhan and onwards by rail to Europe.
Iranian and Indian officials suggest the route would significantly cut shipping time and costs from India to Europe. Senior Indian Commerce Ministry official B B Swain said the hook up would reduce travel distance by 40 and cost by 30 percent.
Iran is further investing in increased capacity and connectivity at its Amirabad port while at the same time emphasizing its naval capabilities in the Caspian.
For their part, Turkmenistan inaugurated in 2018 its US$1.5 billion Turkmenbashi Sea Port while Kazakhstan that same year unveiled its Kuryk port.
The fighting between Azerbaijan and Armenia with Turkey and Israel supporting the Azeris; Russia struggling to achieve a sustainable ceasefire; Iran seeking to walk a fine line in fighting just across its border; and Saudi Arabia and the United Arab Emirates attempting to stymie Iranian advances wherever they can, threatens to overlay port competition in the Caspian with aspects of the Middle East's myriad conflicts.
Said Iran scholar Shireen T Hunter: "Largely because of the Iran factor, the Caucasus has become linked with Middle East issues. Israel and Saudi Arabia have tried to squeeze Iran through Azerbaijan… Thus, how the conflict evolves and ends could affect Middle East power calculations…. An expanded conflict would pose policy challenges for major international players."
A Fateful Step Towards Annexation
It's easy to lose sight of regional developments amid high political drama. The story of Alexei Navalny's poisoning, flight to Germany, return, and arrest has dominated Russia coverage in the West. Specialists have also been focusing on the struggle over the Nord Stream 2 pipeline, and the fallout of the Nagorno-Karabakh War. Meanwhile, when in November of last year Georgia's Russian-occupied region of Abkhazia signed a 46-point agreement to create a unified socio-economic space with Moscow, not many took note. While pitched as a move to alleviate the territory's economic troubles, the program marks a huge step toward eventual annexation of Georgia's region by Russia.
Multiple new provisions feature in the new document which were absent in the 2014 military agreement. The new pact creates various provisions for the sale of local real estate, among them a stipulation on dual citizenship allowing Russians to get Abkhaz passports. A whole range of laws will be introduced whereby Russian investors will be able to invest money into and buy majority shares in what still remains valuable in Abkhazia.
The latest agreement also proposes allowing the Russians to buy into Abkhazia's energy sector. Additionally, the Abkhaz will make legislative and administrative amendments according to the Russian law in social, economic, health, and political spheres. There is also a stipulation on simplification of law procedures for Russian investors.
While this may end up giving a shot in the arm to a decrepit Abkhaz economy, the high level of harmonization with Russian laws lays the groundwork for a future merger with Russia. It is this dilemma between closer cooperation with Russia and deep fear of Russian intentions that will haunt the Abkhazian political class for the foreseeable future. Though officially the new "socio-economic" program does not involve a change in Abkhazia's political status, Abkhaz elites fret they are heading down the path to eventual incorporation into Russia.
Criticism of the pact in Abkhazia forced the region's leader Aslan Bzhania to forcefully deny that Abkhazia was losing any sovereignty. Instead, he emphasized the positive elements of the document, especially the re-opening of Sukhumi airport. Bzhania also cited Abkhazia's chronic energy shortages and the acute need for Russian assistance as justification for the deal. Still, fears persist. After all, unlike South Ossetia, the other Russian-occupied region in Georgia, Abkhazia has never entertained the idea of merging with Russia.
But Russia is playing a long game. Pressure on Abkhazia has been building up gradually over the course of 2020. After the resignation of Moscow's preferred client Raul Khajimba, Bzhania's candidacy was regarded with suspicion by Kremlin officials. As a result, when he won, Bzhania had to make multiple visits to Moscow to kiss the ring, even as Russian funding continued to dry up amid the pandemic. The cost of resuming aid, it appears, was increasing economic harmonization and with the looming threat of eventual assimilation.
With Russian investments into the energy sector and land purchases, Abkhazia will slowly lose its last vestiges of de-facto independence. On an economic level, Abkhazia is far richer than South Ossetia. But controlling it has other virtues. Out of all the separatist regions Russia controls, Abkhazia is arguably the most strategically located. A passage from the North to the South Caucasus, the region is also famous for its harbors and military infrastructure. Control over it gives Russia capabilities to check NATO/EU expansion into the region.
Russian plans in Abkhazia should be also seen within the context of Russia's push to solidify its presence in the South Caucasus, especially in the aftermath of events in Karabakh and Russia's peacekeeping mission there. Economic inroads into Abkhazia also mean a further distancing of other potential players such as Tbilisi and the collective West.
Author's note: first published in cepa.org
In Azerbaijan, Human Capital Investments are the Key to Resilient Growth in the era of COVID-19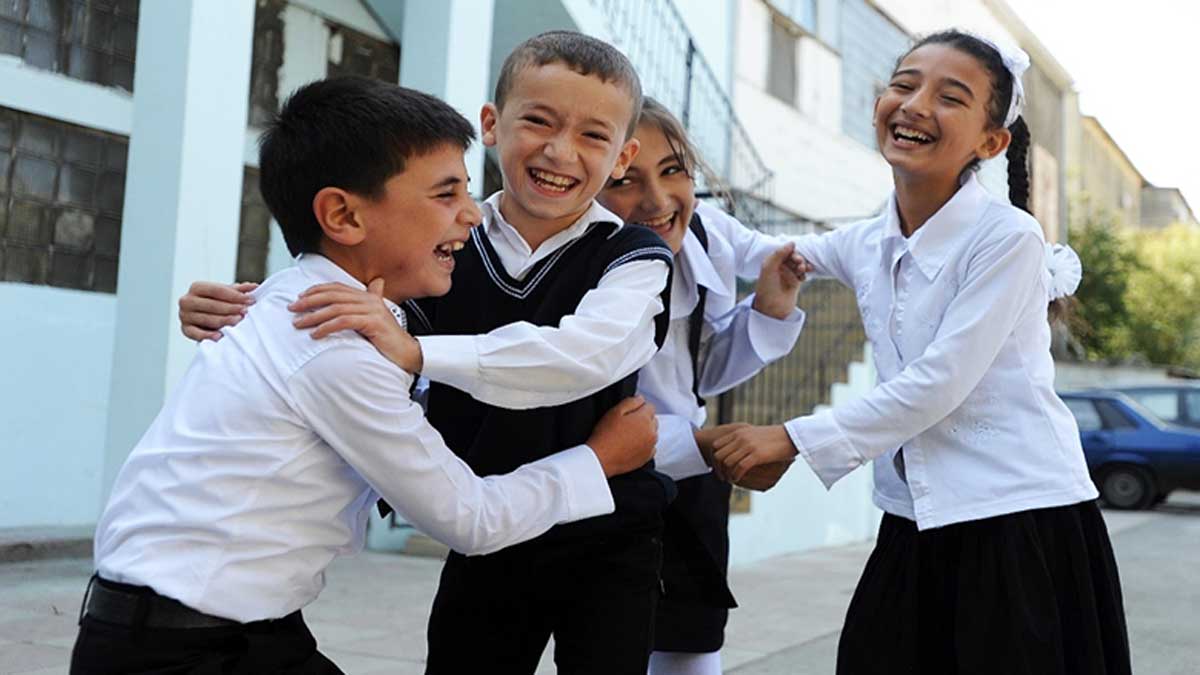 By limiting access to health, education, social protection, and jobs, the COVID-19 pandemic threatens to reverse human capital gains in Azerbaijan. In a recently published report, Survive, Learn, Thrive: Strategic Human Capital Investments to Accelerate Azerbaijan's Growth, the government of Azerbaijan and the World Bank identify the main challenges to building and activating human capital and put a spotlight on high-impact interventions that respond to constraints.
Fadia M. Saadah, World Bank Human Development Regional Director for Europe and Central Asia, reflects on the success and challenges of the past, and opportunities for the World Bank Group to partner with the government of Azerbaijan in ensuring resilient growth, powered by human capital investments.
Q. What do you see as the main challenges facing human capital formation and activation in Azerbaijan?
The government of Azerbaijan has achieved a great deal in terms of human capital development. Over the last five years, enrollment in higher education rose 21 percent. The introduction of mandatory health insurance supported an increase in the use of essential primary care level and improvements in efficiency. Contributory pensions and poverty-targeted social transfers raised the incomes of the bottom 40 percent substantially, facilitating household-level investments in health and education.
Despite this progress, gaps in human capital investments persist. On standardized tests, students from wealthier families score the equivalent of three years of schooling above students from poor families, an indication of wide inequalities in learning outcomes. Out-of-pocket payments remain high, despite the launch of mandatory health insurance, reducing access to services needed to control the rise of noncommunicable diseases. Only one in five households in the poorest quintile benefits from the targeted social assistance program, and labor force participation remains low, especially among women.
Azerbaijan's Human Capital Index is 0.58, meaning that a child born today in Azerbaijan would be 58 percent as productive as she could have been as an adult if she had enjoyed full health and had benefited from a complete education. The COVID-19 pandemic has reduced access to social services and is projected to lead to an economic contraction of 4.2 percent in 2020. The government has risen to the challenge of recovering the gains in health and learning outcomes and ensuring that human capital development remains central to the political agenda.
Q. Azerbaijan faces the dual challenge of recovering from the COVID-19 pandemic and strengthening health, education, learning, and employment services to facilitate growth. What strategic investments do you recommend for the human development sector in the short and medium term?
The government aims to balance the medium-to-long term objective of reforming social systems with the ongoing COVID-19 pandemic response. Hence, in the health sector, we recommend the digitalization and interoperability of health information systems to support comprehensive surveillance and facilitate continuity of care in the treatment of noncommunicable diseases. Reforming health financing to increase public health spending and protect households from out-of-pocket costs will be important to increase health care access.
As schools reopen, Azerbaijan is investing in remediating learning losses. Doing so may involve ensuring that schools follow health protocols to reduce their risks of becoming the source of group infections, providing students with financial and nonfinancial incentives not to drop out of school, and equipping schools and training teachers to better manage in-person and distance learning. We also recommend establishing a fund to support innovation in higher education.
Social assistance will be essential to ensuring that the most vulnerable households are able to access social services. Improving the coverage of the targeted social assistance program and increasing public financing for these transfers will further improve households' resilience to consumption shocks. Including employers in the design and implementation of active labor market programs will help link people to jobs.
The potential for human capital investments to drive growth and resilience in Azerbaijan is significant. An analysis by the World Bank, The Changing Wealth of Nations 2018, reports that human capital comprises 64 percent of global wealth. If Azerbaijan ensured complete education and healthcare among children and adults, its long-run per capita gross domestic product could be 1.67 times higher than it is today.
Q. The World Bank has partnered with Azerbaijan on landmark reforms since independence. How do you see the engagement evolving over the next few years?
The next phase of the human capital policy dialogue in Azerbaijan can benefit from a focus on putting this agenda into practice through investments in human capital. The World Bank Group remains committed to providing technical and financial support for operationalizing and implementing this ambitious strategy. We highlight important areas of engagement in education, health, social protection, and jobs below.
Education: The World Bank Group has long supported the government in the development of the education system, including reforms in general education and formulation of the country's education sector development strategy. The government has introduced per capita financing in tertiary education and a remuneration and quality assurance system in secondary education.
The Second Education Sector Development Project, which closed in 2016, focused on improving the quality of teaching and learning in general education. Through ongoing policy dialogue, the World Bank Group will continue to support education reforms, especially to increase access to early childhood education and spur innovation in tertiary education.
Health: The World Bank Group has engaged in the health sector over the past few years through policy dialogue and provision of technical expertise to support health financing reforms. At the request of the government, it is facilitating knowledge exchanges that may inform the implementation of mandatory health insurance, drawing on the experiences of Kazakhstan, the Republic of Korea, and Costa Rica.
With funding from the Japan Policy and Human Resources Development Fund, the World Bank Group is supporting efforts to improve the governance of digital data and leverage claims data to strengthen provider payment mechanisms within the mandatory health insurance system. Over the next few years, the World Bank Group will continue to engage in policy dialogue on priority issues, including health insurance, e-health and telemedicine, and the development of an integrated claims management system.
Social Protection and Labor: In the past few years, the World Bank Group has supported efforts by the government to raise the most vulnerable people in Azerbaijan out of poverty, by investing in the implementation of the National Employment Strategy and critical social assistance and disability reforms.
A recently approved Employment Support Project aims to improve vulnerable people's access to employment by enhancing the scope and effectiveness of the government's Self-Employment Program, enhancing employment services and programs, and building public sector capacity.
The Internally Displaced Person Living Standards and Livelihoods Project and Additional Financing, which closed in 2019, helped improve the living conditions and increase the economic self-reliance of internally displaced persons. The World Bank Group will continue to support Azerbaijan through ongoing policy dialogue to strengthen the social protection system as a platform to improve human capital outcomes and households' resilience to shocks.
Nagorno-Karabakh: A Case Study Of Conflict Leading To Globalization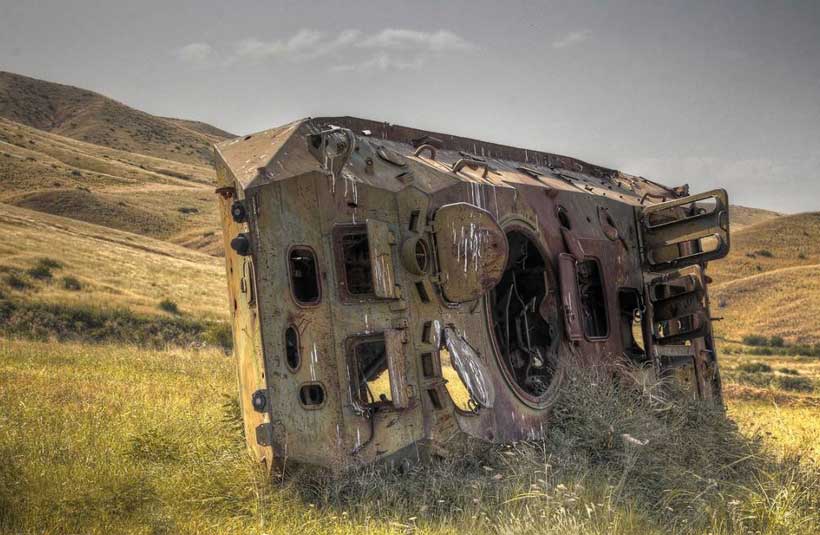 " How conflict and casualties of Nagorno-Karabkh lead to globalization?"
In this research paper one will go through the history of the two states and their role during the Soviet Era.One will also undergo the casualties faced by the troops on the both sides, Armenians as well as Azeris. Two Wars fought by Armenia and Azerbaijan other than the conflict that has occurred on the cause of negative Nagorno-Karabakh. One will discuss the role of Russia and Turkey in the peacekeeping and how these countries globalized to seek resolution for the conflict. One will also go through the role of United Nations and Pakistan in a very brief manner. Factors leading to resolution will also be discussed.
HISTORY
The mountainous territory of Nagorno and Karabakh having Armenian Christian majority and ruled by Muslim Azeri ruler, called, Khan. It is in south west of Azerbaijan. In early 1800s, control was passed to Russian Empire and then to Soviet Union following Bolshevik revolution in 1918 after World War I. After World War I, in the middle of confusion and chaos pf Russian civil war, Armenia and Azerbaijan declared independence. From then the real conflict originated. There was often clash for territories among two states. Nagorno-Karabakh was one of them. Russia called a territory Caucasus, was surrounded by red army. Stalin being native of that area. Borders of Karabakh were assigned in 1923 and Nagorno-Karabakh sovereign territory became a part of Azerbaijan S.S.R(Soviet Socialist Republic). Due to this settlement an area called Naxcivan came into being which is sandwiched between Armenia and Iran but, does not define properly, the border of Azerbaijan. At that time Nagorno-Karabakh was claimed by both Armenia and Azerbaijan.
In 1918 ethno-religious rigidity arose between Armenia and Azerbaijan. Thousands of Muslims were assassinated. Azerbaijan seek aid from Great Britain to occupy Nagorno-Karabakh.
WAR OF NAGORNO-KARABAKH (1920)
In 1920 a war was fought between Azerbaijan and Armenia for Nagorno-Karabakh. It all began when Armenia unpredictably launched attacks. But due to bad co-ordination the attacks failed badly and city of Shusha, Armenia was shattered into pieces.
THE SOVIET ERA
In July 1920, Soviet Union without any plebiscite decided the faith of Karabakh. It was decided to merge Karabakh in to Armenia, but later on this plan was cancelled. Many decisions were made to relocate the territories during the times of Stalin in 1923. Azeri people were largely discriminated by dominant Armenian population.
WAR OF NAGORNO-KARABAKH (1991)
On September 26, 1991 Soviet Union dissolved which resulted in 15 independent republics. Both Armenia and Azerbaijan became independent states. Military action between two countries continued and it was impacted by Russia. This war caused many casualties and both countries suffered harsh consequences. Thousands of people died on both sides. Countries like Russia, Kazakhstan and Iran tried mediation, even UN tried to resolve the issue which advanced to peace talks. In 1993 UN asked Armenia for ceasefire. Turkey deployed its forces on Armenian border to threaten Armenian forces forceasefire was signed but most of territory was still under Armenian forces. But this region is internationally known as Azerbaijani territory but it was under Armenian forces since 1994.
TOWARDS RESOLUTION(1994)
The search for solution to conflict was complicated due to territories political yearning and hope.
Territory of Nagorno-Karabakh announced independence in 1992 and held several elections yet it was not free from forces of the sides.
In 2008, Armenian president Serzh Sarkisyan and Azeri president signed a pact so intensify the efforts towards resolution. Despite of the efforts, many clashes occurred during 2010s.
Four days of war
In April 2016 there was a wave of war between Armenia and Azerbaijan. This war continued for four days but it was very destructive. It caused many deaths of military troops as well as civilians. More than 30,000 people were killed on both sides since 1992.
In 2019, new government came in Armenia after long term ruler Serzh Sarkisyan. But, there was disintegration in diplomacy which lead to a huge conflict in 2020.
NAGORONO-KARABAKH WAR OF 2020
July 12 2020, on the day of Sunday, conflict between Armenia and Azerbaijan was once again initiated. Initial conflict initiated in Province Tavush in Armenia and Tovuz district in Azerbaijan, at the borders of two states. Armenia and Azerbaijan, both countries accused each other of re-engaging in the conflict. Ganja gap, a route that is economic, energy and transport corridor of Azerbaijan. Armenia , in that region revived its old military checkpoint. According to a source it was revealed that scrimmage was initiated by Armenia. This ignition disrupted the function of Ganja gap. These skirmishes caused many casualties. Many people went homeless, many died including military personnel and civilians.
OPERATION IRON FIST
War of 2020 is named as "Operation Iron Fist" by Azerbaijan. It was an armed conflict between Armenia and Azerbaijan following the territory of Nagorno-Karabakh. It was ignition of the past unresolved conflict. Armed confrontation began on September 27, 2020 on the line of control. Armenia and Azerbaijan, both announced martial law, and mobilization was also introduced by Armenia. Turkey, in order to increase its scope of influence supported Azerbaijan militarly. In this war types of modern warfare were used. Heavy artillery, drones and long range missiles were used. United Nations vigorously accursed both countries and advised for ceasefire.
PEACE TREATY
After the occupation of Shusha which is 2nd largest occupation of Nagorno-Karabakh a peace treaty was signed between two countries with help of Russian President. On 10th November 2020. It was decided in the peace treaty that Azerbaijan would keep the territory it occupied and Armenia will return the areas that it occupied in past (1994).
BREACHING OF PEACE TREATY
On November 26 2020, peace treaty was breached when 3 Azeri servicemen were killed Armenian forces. Same steps were followed on December 8, when another person was killed by Armenian forces. Russian peace keeping forces also witnessed breaching of ceasefire on December 11th.
TURKISH AND RUSSIAN PEACEKEEPING (PATH TOWARDS GLOBALIZATION)
Russia have good ties with Azerbaijan and Armenia as well and it had to defend Armenia in the recent conflict Russia contributed 2000 servicemen for peacekeeping mission. It was part of ceasefire agreement. ICRC was accompanied by Russian peacekeeping forces in collecting the dead bodies of people and soldiers. Turkey and Russia signed a memorandum for creating a monitoring center in Azerbaijan. Both countries are going to work together to enhance the phenomenon of "Globalization" Turkish parliament approved the request for deploying peacekeepers in Azerbaijan, the motion got approval. Turkish excavator came to Azerbaijan. Turkish defense minister and minister of foreign affairs of Russia agreed that both countries will work remotely in the monitoring center. On December 16th, 136 Turkish land troops were deployed in Azerbaijan. Further, Turkey has religious and ethnic ties with Azerbaijan. They also have some historical ties. Back then when Turkey was Ottoman empire it helped Azerbaijan regain independence from Russia in 1918.
Pakistan and Turkey are great allies. Pakistan firmly supported Azerbaijan on the cause of Nagorno-Karabakh.
This support influenced the diplomacy of Pakistan greatly.
CONFLICT LEADING TO GLOBALIZATION
We saw how two countries globalized for peace process. Role of United Nations, Pakistan, Iran, Syria is worth mentioning. This conflict lead to globalization of many countries of world which lead to resolution of the conflict.
TOWARDS TRIUMPH
After the conflict that has continued for more than a century, even after ceasefires, conflict finally came to an end in 2020 when Azerbaijan was announced victorious after more than two wars on the cause of disputed territories. Azeri people commemorated this triumph with great joy and vigor.
CONCLUSION
Conclusion of all this above held argument was that to describe the role of the two states in the conflict of Nagorno-Karabakh. Azerbaijan and Armenia have been facing many casualties since past times. More than two Wars were fought between the two countries. first war did not provide any fruit to either of the state but the second war which was initiated by Armenia itself decided the fate of Nagorno-Karabakh. The Second war which was initiated in 2020 came with outcomes, Azerbaijan as the victor will Armenia as the loser. Control of Nagorno-Karabakh and other disputed areas was given to Azerbaijan subsequently peace Treaty which was signed between the two States with assistance of Russia. Wars are never joyous after-shots of War are unpredictable. The war between Armenia and Azerbaijan also resulted in many casualties including the death of many troops as well as civilians on both sides and destruction of houses and many buildings.