Violence, COVID-19, contribute to rising humanitarian needs in the Sahel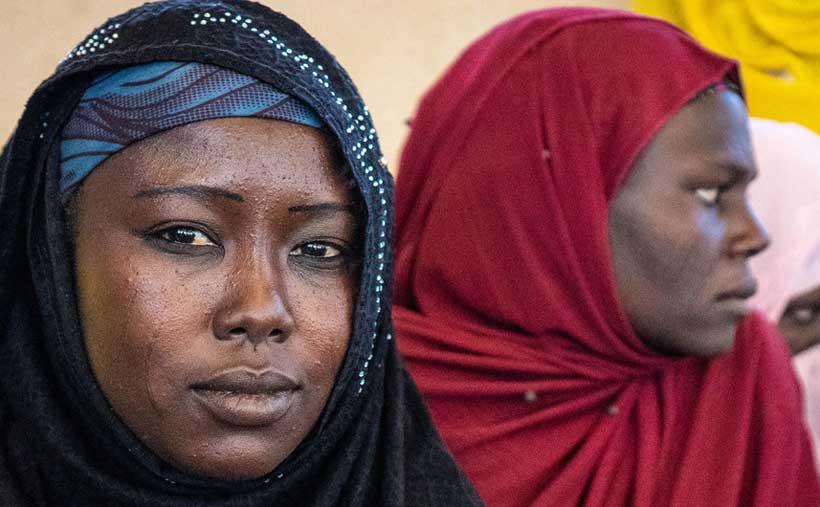 A surge in armed violence, coupled with the economic and social fallout from the COVID-19 pandemic, are contributing to worsening conditions for children in the Central Sahel, the UN Children's Fund (UNICEF) reported on Friday.
The agency said a record 7.2 million children in Burkina Faso, Mali and Niger now require humanitarian assistance: a staggering two-thirds jump in just a year.
"Over a million children have been forcibly displaced from their homes", said UNICEF spokesperson Marixie Mercado, speaking from Geneva.
"Safe water – so critical for the survival of young children and for preventing COVID-19 – is scarcer than ever, particularly so among those displaced."
Malnutrition and attacks against education
Ms. Mercado added that the number of children who will suffer life-threatening malnutrition this year is also on the rise, as their numbers have increased by a fifth.
Conditions are especially acute in some regions of Burkina Faso that are hosting large numbers of displaced people.
Education is also under fire, affecting young lives in several ways.
Targeted attacks had already shut down more than 4,000 schools across the three countries prior to COVID-19, and the pandemic has shuttered the rest.
"Verified instances of grave violations against children, which include recruitment into the fighting, and rape and sexual violence, have risen, especially in Mali", said Ms. Mercado.
Deteriorating humanitarian situation
The Central Sahel is one of the world's poorest regions and the overall humanitarian situation there has deteriorated sharply over the past two years.
The UN humanitarian affairs office, OCHA, said more than 13 million people require assistance, and as the UNICEF figures show, more than half are children.
The number of people facing acute hunger levels has tripled over the past year, reaching 7.4 million, while the 1.5 million people now internally displaced represent a twenty-fold increase in two years.
Meanwhile, lockdowns and other measures to prevent COVID-19 have pushed an additional six million people into extreme poverty. Women and girls are especially vulnerable, and gender-based violence is also on the rise.
OCHA warned that needs are rising faster than funding can keep up.
And the World Food Programme (WFP) said on Friday, that its total funding requirement for its operations across the Central Sahel now stands at around $170 million, to provide critical support over the next six months.
Around $86 million is needed for Burkina Faso, $21 million in Mali, and $63 million in Niger.
Fears of a major crisis
"People living in the border region between Mali, Burkina Faso and Niger are now at an epicentre of conflict, poverty, and climate change. Without support, we fear that the region could develop into one of the biggest crises in the world", agency spokesperson Jens Laerke told journalists.
Amid these obstacles, the UN and partners continue to serve people in need.
For example, UNICEF and partners work to reach children with life-saving therapeutic food, immunization against deadly diseases, and access to safe water and sanitation.
Children who were released from armed groups, or who were subjected to sexual violence, are also receiving support to recover and reintegrate into their communities.
However, Ms. Mercado said UNICEF operations are "critically underfunded".
Raising awareness, building resilience
The Central Sahel will be the focus of international attention next week.
The UN, together with Denmark, Germany and the European Union, will host a ministerial conference on the region on Tuesday.
The main objectives include instilling what OCHA has called "a much more acute sense of emergency" about the situation, as well as raising funds to support humanitarian action.
Both donor countries and Sahelian countries also will be encouraged to offer specific, longer-term policy commitments aimed at building resilience and averting future humanitarian needs.
"There is enormous potential in the Sahel and the conference on Tuesday should fully recognize this", said Mr. Laerke.
"We hope that donors will pledge generously and commit to comprehensive action that, in the future, will send humanitarian agencies packing because there's no longer use for them."
Kenya's GDP Contracts Under Weight of COVID-19, Impacting Lives and Livelihoods
The latest World Bank economic analysis for Kenya projects the economy to contract by between 1.0 percent and 1.5 percent in 2020, as ongoing COVID-19 containment measures and behavioral responses restrict activity in Kenya and its trading partners.
The Kenya Economic Update, Navigating the Pandemic, notes the downturn in economic growth reflects the more severe economic impact of the pandemic to date than had been initially anticipated, including a large impact on the national accounts of the closure of education institutions since March. In response, the government has deployed both fiscal and monetary policies to support the healthcare system, protect the most vulnerable households, and support firms to help preserve jobs, incomes and the economy's productive potential. With a sharp decline in tax revenues due to the weakening in economic activity, and tax relief, and an increase in COVID-related spending needs, the fiscal deficit has widened, and debt vulnerabilities have risen. The fiscal deficit widened to 8.2 percent of gross domestic product (GDP), up from the pre-COVID budgeted target of 6.0 percent of GDP, and Kenya's debt to GDP ratio has risen to 65.6 percent of GDP as of June 2020, up from 62.4 percent of GDP in June 2019.
"As the COVID-19 pandemic continues to threaten both the lives and livelihoods of Kenyans, we remain committed to supporting the government to allocate sufficient resources to the health sector to combat the pandemic, continue with mass testing, support self-quarantine, social distancing, and protect the most vulnerable groups," said Keith Hansen, World Bank Country Director for Kenya. "It is equally critical to provide well-targeted support to the most vulnerable affected households."
Beyond strengthening health systems and protecting incomes, the report recommends several near-term actions that can play a role to combat recession and revive the economy's productivity, creating the conditions for a resilient and inclusive recovery. Ensuring continued access to safe healthcare, including for non-COVID-19 related health concerns, remains a priority. Given fiscal constraints, this will require redirecting expenditures to the highest priority areas, whilst maintaining a focus on raising the efficiency of spending and ensuring the transparent use of funds.
Following the job and income losses precipitated by the crisis, the report notes support is needed for the "new poor" whose livelihoods have been affected. This could be achieved through a horizontal scale-up of social protection programs, appropriately targeted, timely, and temporary while the crisis persists.It is critical to ensure continued support to vulnerable households, while safeguarding human capital through expanded access to digital technology, combined with better access to information to mitigate usage of negative coping strategies (i.e. asset liquidation) and combat food insecurity while offsetting the increase in poverty.
"Following the extraordinary economic support efforts necessitated by the crisis, Kenya's economic recovery can be supported by the authorities returning to an appropriately-timed and balanced fiscal consolidation path, to reduce mounting debt vulnerabilities and safeguard macroeconomic stability," said Alex Sienaert, World BankSenior Economist and lead author of the report. "Kenya will also need to enhance its existing institutional setup for monitoring and responding to future communicable disease outbreaks, and further the still-critical "Big 4" agenda for medium-term inclusive growth, including realizing the government's vision of sustainably providing universal healthcare."
Kenya's economic outlook remains highly uncertain, as the COVID-19 pandemic continues to unfold in the country, and globally. Under baseline assumptions, the economy is projected to rebound quickly in 2021, lifting real GDP by 6.9 percent y/y. A major factor in this strong rebound is the unusual impact on the national account's treatment of education sector output normalizing, which is projected to add 2.2 percentage points to real GDP growth next year.Delayed availability of vaccines, and prolonged social distancing and other needed COVID-19 countermeasures, could undermine the projected recovery in economic activity.
The report's policy section focuses on options to strengthen healthcare system and testing capacity, to support firms, and to protect the most vulnerable households to cope with the COVID-19 global pandemic.
Closer Africa-Europe collaboration needed to deliver food and nutrition security roadmap
Africa's apex organization for coordinating and advocating for agricultural research and innovation has called on more African and European countries to prioritize investment in science, technology and innovation for agriculture on the continent.
The Forum for Agricultural Research in Africa (FARA) updated partners on a joint initiative between the European Union and the African Union to promote sustainable agriculture during its General Assembly this week. FARA also called on the agricultural research for development sector on the continent to unite and implement a roadmap for food and nutrition security.
The Long-term EU-AU Research and Innovation Partnership for Food and Nutrition Security and Sustainable Agriculture (LEAP4FNSSA), which is running from 2018 to 2022, supports intercontinental collaboration over agricultural research and innovation. This partnership will establish, by 2022, an International Research Consortium (IRC) to facilitate cooperation in agricultural research and innovation of mutual benefit to Africa and Europe.
"The general objective of LEAP4FNSSA is to establish a sustainable platform for the efficient and coherent implementation of the AU-EU Research and Innovation Partnership," said Yemi Akinbamijo, Executive Director of FARA.
"Agriculture is biology, and our agriculture is as good as our science. FARA drives the AU's mandate to strengthen the application of science and technology to accelerate agricultural transformation in Africa and ensure equitable access to resources like the International Research Consortium. Meanwhile,it is vital that African partners play their part to help drive the agenda for improved food and nutrition security across the continent."
The 8th FARA General Assembly included presentations from Dr Philippe Petithuguenin from the French research centre CIRAD, Dr. Shadrack Moephuli the President of South Africa's Agricultural Research Council and Dr George Essegbey from the Science and Technology Policy Research Institute (CSIR-STEPRI) in Ghana. The Assembly called on African institutions to rally around FARA in its efforts to coordinate agricultural research for development on the continent.
"FARA holds an important mandate on the continent, which the LEAP4FNSSA can leverage for the establishment and operation of the International Research Consortium by Africa and Europe," said Dr. Bouchaib Boulanouar, Partnerships Coordinator in Agriculture and Agro-industry at the African Development Bank and FARA Board Member.
"The roles of FARA and sub-regional organisations in building the IRC partnership platform are crucial. Among others, they involve inviting partners and disseminating information among stakeholders. FARA will ensure the IRC composition is equitable to advocate for mutual interests of Africans and Europeans."
Speaking at the high level plenary panel of the 16th Comprehensive Africa Agriculture Development Programme (CAADP) Partnership Platform, which preceded discussions on the LEAP4FNSSA, FARA's Executive Director also updated the African Union Commission and other stakeholders on the organisation's perspectives in mobilizing support to African countries to enable them achieve CAADP targets, with the EU-funded CAADP XP4 programme as case study.
Several international development partners such as the International Fund for Agricultural Development (IFAD), the Organisation of African, Caribbean and Pacific States (OACPS), the European Commission and the African Union Commission reiterated their support around the interventions that FARA is leading on the continent.
FARA has also recently acquired web-based survey instruments and training materials on Capacity Strengthening on Knowledge Management as legacy products of another joint institution, the Technical Centre for Agricultural and Rural Cooperation (CTA), which is winding down in December 2020. These will be used by African institutions to assess the state of institutional knowledge management and design appropriate responses to their needs.
CTA was established under the Cotonou Agreement between the EU and Africa, Caribbean and Pacific (ACP) states to support smallholder agriculture.
"FARA appreciates the support received from CTA in sharing these intellectual assets so that we can continue the important work of fostering EU and African collaboration by ensuring they remain shared resources for a common vision," added Dr. Akinbamijo.
"As neighbours and, increasingly, as trading partners, Europe and Africa have many shared interests and much to learn from one another as our food systems face the challenges of the future."
As part of FARA's ongoing support for sustainable food systems across Africa, the organisation will also host the virtual Biennial Africa Climate Smart Agriculture Stakeholders Conference on December 1-2, which will provide updates on the state of CSA initiatives and contributions of science to a food systems approach in Africa.
Somalia at a crossroad, UN envoy urges 'deepened' political consensus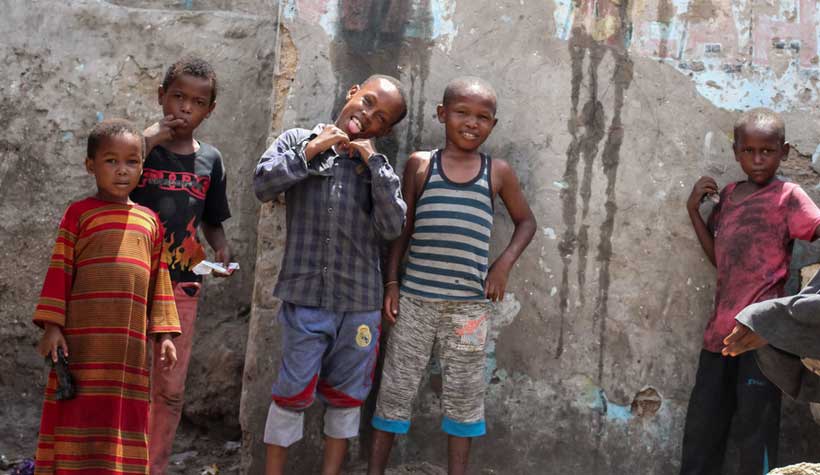 The "broad political consensus" reached in September that ended a two-year stalemate in Somalia must be "preserved and indeed deepened", the country's UN envoy told the Security Council on Monday.
Although the agreed model of voting "regrettably fell short" of the constitutional requirement for parliamentary elections based on the principle of universal suffrage, Special Representative James Swan, who also heads the UN Assistance Mission in Somalia (UNSOM), acknowledged that it did reflect "wide Somali political consensus and ownership".
"In addition to the support of the President and federal member state leaders, the indirect model was also endorsed by other key Somali stakeholders, including political parties and civil society, and was ratified by the Federal Parliament", he said via videoconference.
"A transition year'
The UN official painted a picture of a country facing critical decisions, namely "an electoral process to choose the parliament and president in the coming few months; a security transition so that Somalis can assume lead security responsibility by the end of 2021; and urgent priorities for humanitarian response and economic reforms".
Dubbing 2021 "a transition year in which Somalia takes lead responsibility on security matters", Mr. Swan sought a "strategic vision" for the country's security that would be supported by diverse backers, including "external actors".
He also lauded, among others, the Somali security forces and African Union (AU) Mission in the country, for contributing to collective gains in the security realm.
Inclusive processes
The UNSOM chief underscored that agreed-upon processes must be "more participatory and inclusive" and welcomed the agreement of political leaders to ensure a 30 per cent quota for women to sit in Parliament.
As Somalia focuses on the electoral process, he upheld that the UN would continue to press for "participation by historically underrepresented groups", including women, youth and marginalized communities.
"They all have much to contribute to peace, stability, and development in their country", upheld the Special Representative.
Turning to the longer-term, Mr. Swan explained that in collaboration with the UN Development Programme (UNDP), the U Support Office in Somalia (UNSOS) and international partners, UNSOM would contribute to implementing the electoral agreement and "universal suffrage elections in the future".
"To this end, we urge Somali leaders to prepare consensually a roadmap with clear timelines and benchmarks to ensure one-person-one-vote elections take place in 2024/25", he said.
Freedom and respect
The UN's development work in Somalia is centred around human rights and justice, according to the UNSOM chief.
"With elections approaching, I underscore my previous calls for the protection of political space, for tolerance of divergent opinions, for respect of free speech and association, and for media freedom", he reiterated.
In closing, Mr. Swan assured the Council of UNSOM's ongoing work in promoting political cooperation.
"Our good offices are aimed at fostering the widest levels of inclusion and consensus possible", he stated.
Protracted dialogue necessary
Also briefing was Francisco Caetano Jose Madeira, Special Representative of the Chairperson of the AU Commission for Somalia and Head of the AU Mission, who said that "protracted and painstaking" dialogue was needed to achieve consensus on a parliament-endorsed electoral process.
Mr. Madeira also expressed confidence regarding recent State efforts to improve governance, promote dialogue and strengthen security while underscoring the AU's role in ensuring successful elections and highlighting the need for increased support and training of Somali police forces.