MENA: Trade and Regional Integration are Critical to Economic Recovery in the Post-Covid Era
Trade and integration — within the Middle East and North Africa (MENA) region and with the rest of the world — will be critical to lowering poverty, empowering the poor, and igniting economic growth in the post-COVID era, according to the World Bank's latest regional economic update.
The report, titled Trading Together: Reviving Middle East and North Africa Regional Integration in the Post-Covid Era, paints a comprehensive picture of MENA's economic situation six months into the COVID-19 pandemic. It examines the lasting effects of the dual economic shocks from the spread of the coronavirus and the collapse in oil prices, and it recommends policy changes and reforms to build a new integration framework across the region.
"The MENA region was already lagging behind economically before the COVID-19 pandemic struck. Six months into it, we can see — with stark clarity — the severity of the devastation on lives, livelihoods, and region-wide prosperity," Ferid Belhaj, World Bank Vice President for the Middle East and North Africa, said. "We are continuing to help MENA countries stop the spread of the disease and protect and care for their people. We will keep insisting on the need for MENA countries to give the highest priority to transparency, governance, the rule of law and market contestability, and to instill trust, promote the private sector, and build a new framework for the sustained regional economic integration that will make trade a powerful tool to alleviate poverty and expand access to opportunities for all."
The Economic Shocks of the Pandemic and Decline in Oil Prices
The dual economic shocks of the COVID-19 pandemic and decline in oil prices have affected all aspects of MENA's economies, which are projected to contract by 5.2% in 2020 — 4.1 percentage points below the forecast in April 2020, and 7.8 percentage points worse than the forecast in October 2019. The latest data reflect an increasingly pessimistic outlook for the regional economy, which is expected to recover only partially in 2021.
The outlook for MENA's current account and fiscal balances has also deteriorated. Driven by lower oil export revenue, declines in other fiscal revenues, and the high expenditures required to respond to the pandemic, the region's current account and fiscal balances in 2020 are forecast at -4.8% and -10.1% of GDP respectively, much lower than the forecasts from October 2019. Public debt is projected to rise significantly in the next few years, from about 45% of GDP in 2019 to 58% in 2022.
"The pandemic continues to inflict economic losses, and the poor and vulnerable are being disproportionately affected," said Ha Nguyen, Senior Economist and co-author of the report. "The growth outlook for 2021 suggests that a V-shaped recovery is unlikely, although the forecasts are fluid and subject to great uncertainty."
Trade and Regional Integration
According to the report, MENA's integration — both within the region and with the rest of the world — was underperforming before the pandemic. This is due to economic reasons, such as poor logistics' performance, inefficient customs, high infrastructure costs, the inadequacy of legal frameworks for investments, and disparate regulations that add up to high trade costs and have become non-tariff impediments to trade. Political economy obstacles have also prevented regional cooperation, while the effects of conflicts and violence have hindered trade and deterred economic growth.
Challenges with logistics and the business environment impede MENA's integration in regional and global value chains. Despite improvements in recent years, the MENA region underperforms in access to credit, which is lower than anywhere else in the world. Trading across borders is expensive and time-consuming: It costs, on average, US$442 and 53 hours to comply with border requirements for exporting, which is three times more expensive and four times longer than averages in high-income economies. MENA is also one of the most restrictive regions regarding trade in services.
"The challenges to overcoming the political and economic obstacles to MENA's integration would be difficult in ordinary times, let alone in the midst of a pandemic and economic crisis," said Blanca Moreno-Dodson, Manager of the Center for Mediterranean Integration and leader of the report. "But the COVID-19 pandemic offers a great opportunity for MENA countries to rethink their social and economic policies and strengthen trade integration while reducing their oil dependency at the same time."
The report proposes a new trade integration framework that goes beyond reducing tariffs. Some of the suggestions it makes indicate that trade liberalization must be comprehensive and benefit all sectors, including agriculture and services. Without improving the overall business environment and without encouraging the role of the private sector, the region will not reap the benefits of trade liberalization. In terms of implementation, a better balance between political and economic objectives will be needed to ensure that trade agreements do not fail. Simultaneous, behind-the-border reforms — within the MENA region and in collaboration with Europe and Africa — necessitate clear rules and effective implementation mechanisms.
A coordinated MENA trade integration framework would facilitate regional value chains and pave the way toward integrating into global value chains. The report recommends focusing on trading regionally in sectors such as food security, health systems, renewable energy, and the knowledge economy. It suggests creating a common MENA digital market so that MENA countries can improve both trade and digital connectivity, with broader markets in Africa and the Mediterranean. This should help increase productivity; coordinate efficient responses to the pandemic; and promote inclusive, resilient, and sustainable jobs in the region.
The African Continental Free Trade Area (AfCFTA) offers an opportunity for MENA and sub-Saharan Africa to simplify and harmonize non-tariff measures between them. Ongoing bilateral dialogue with the European Union could at the same time focus on including agriculture and services, which would greatly benefit MENA countries while addressing issues of labor mobility as they relate to trade.
COVID-19's impact on wages is only just getting started
Global pressure on wages from COVID-19 will not stop with the arrival of a vaccine, the head of the International Labour Organization (ILO) warned on Wednesday, coinciding with a major report showing how the pandemic had slowed or reversed a trend of rising wages across the world, hitting women workers and the low-paid hardest.
"It's going to be a long road back and I think it's going to be turbulent and it's going to be hard", said ILO Director-General Guy Ryder, as he announced the findings of the ILO's flagship Global Wage Report, which is published every two years.
'Extraordinary blow'
Except for China, which was bouncing back remarkably quickly, most of the world would take a considerable period of time to get back to where it was before the pandemic, which had dealt an "extraordinary blow" to the world of work almost overnight.
"The aftermath is going to be long-lasting and there is a great deal, I think, of turbulence and uncertainty," Mr. Ryder said. "We have to face up to the reality, at least a strong likelihood that… as wage subsidies and government interventions are reduced, as they will be over time, that we are likely to face continued downward pressure on wages."
But he added that it was unlikely and in many ways undesirable that the world should simply try to return to how it was before the coronavirus struck.
Cruel revelation
"This pandemic has revealed in a very cruel way, I have to say, a lot of the structural vulnerabilities, precariousness, that is baked into the current world of work. And we need to take the opportunity – it's almost indecent isn't it, to speak of opportunity arising out of this mega global tragedy of the pandemic? – but we do have to extract from it, the types of opportunities that allow us to think about some of the fundamentals of the global economy and how we can, in the bounce back process, make it function better."
The Global Wage Report showed how the pandemic has put pressure on wages, widening the gap between top earners and low-wage workers, with women and the low-paid bearing the brunt.
After four years when wages grew on average, by 0.4-0.9 per cent annually in advanced G20 economies and 3.5-4.5 per cent in emerging G20 economies, wage growth slowed or reversed in two-thirds of countries for which recent data was available.
Low-wage job disaster in the US
But the figures only reflect wages for those who have jobs, and in some countries, such as the United States, so many low-paid workers had lost their jobs that average wages appeared to have risen, a misleading picture.
The damage could have been worse if governments and central banks had not stepped in to dissuade companies from laying off workers during the pandemic lockdowns, the ILO report said. It said such measures had allowed millions of wage earners to retain all or part of their incomes, in contrast to the impact of the global financial crisis a decade ago.
'Constructive social dialogue'
But for economies to start returning towards sustained and balanced growth, incomes and aggregate demand would need to be supported and enterprises would have to remain successful and sustainable.
"Constructive social dialogue will be key to success in achieving this goal", the ILO report said.
COVID-19 crisis highlights widening regional disparities in healthcare and the economy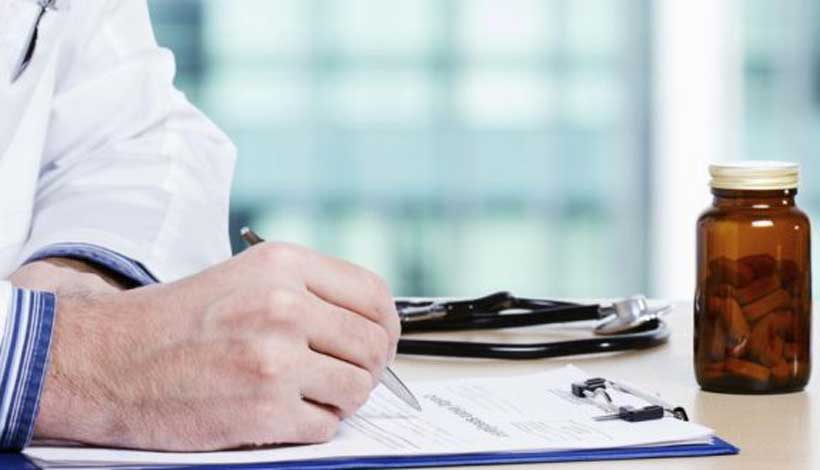 The impact of the COVID-19 crisis on people and economies has highlighted widening regional disparities in access to healthcare and economic growth and persistent disparities in digitalisation over the past decade, according to a new OECD report.
Regions and Cities at a Glance 2020 says that at the onset of the pandemic, some regions were less well prepared to face the health emergency. With 10 beds for every 1000 inhabitants, regions close to metropolitan areas have almost twice as many beds as remote regions. Over the last decades, most regions in OECD countries have seen a significant reduction in the number of hospital beds available per inhabitant, with an average decline of 6% since 2000 and of 22% in remote areas.
The health impact of COVID-19 has been particularly hard in some areas within countries. For example, in some regions of Colombia, Italy and Spain, the number of deaths between February and June 2020 was at least 50% higher than the average over the same period in the 2 previous years.
Morbidity rates that make some places more vulnerable to health crises than others also vary widely. In some regions in Mexico, Chile and the United States, close to 40% or more of the population is obese, posing a higher risk in terms of fatal diseases. For example, due to higher obesity levels, in Mississippi the average likelihood to suffer severe symptoms if infected with COVID-19 is roughly 23% higher than in Colorado.
People living in large cities and capitals were also more able to quickly shift to remote working. Many rural areas still suffer from a lack of access to high-speed broadband, a lower share of jobs amenable to remote working and a less well-educated workforce. One in three households in rural areas does not have access to high-speed broadband, on average. Overall, only 7 out of 26 countries have succeeded in ensuring access to high-speed connection to more than 80% of households in rural regions. And in some regions in Italy, Portugal and Turkey, 25% or more of the population does not use the Internet or does not have a computer.
Some regions were also struggling economically before the crisis. After a period of decline in the early 2000s, gaps in GDP per capita across small regions in the OECD area have increased, reflecting a long-standing process of concentration of population and economic activities in metropolitan areas.
The evolution of regional economic disparities remains very heterogeneous across countries. Contrary to the OECD-wide trend, one-half of OECD countries experienced an increase in the gap between their richest and poorest regions. Trends in regional productivity follow similar patterns. Since 2008, only one-third of OECD countries have experienced an increase in productivity in all regions.
With more than 100 indicators, Regions and Cities at a Glance 2020 combines official statistics with new, modelled indicators based on less conventional data sources, analysing trends in health, well-being, economic growth, employment and the environment, as well as regions and cities' preparedness to face global crises and adapt to megatrends.
Cash flow the biggest problem facing business during COVID-19 crisis
A new report on the impact of the COVID-19 pandemic on businesses shows that their greatest challenges have been insufficient cash flow to maintain staff and operations, supplier disruptions and access to raw materials.

With businesses already undergoing significant competitive pressure prior to the crisis, government restrictions, health challenges and the economic fall-out brought by COVID-19 further set back many enterprises.

Interrupted cash flow was the greatest problem, the survey found. More than 85 per cent reported the pandemic had a high or medium financial impact on their operations. Only a third said they had sufficient funding for recovery. Micro and small enterprises (those with 99 employees or fewer) were worst affected.

The survey, carried out by Employers and Business Membership Organizations (EBMOs), involved more than 4,500 enterprises in 45 countries worldwide. EBMOs gathered data from their enterprise members between March and June 2020. The businesses were asked about operational continuity, financial health, and their workforce.

At that time, 78 per cent of those surveyed reported that they had changed their operations to protect them from COVID-19, but three-quarters were able to continue operating in some form despite measures arising from government restrictions. Eighty-five per cent had already implemented measures to protect staff from the virus.

Nearly 80 per cent said they planned to retain their staff – larger companies were more likely to say this. However, around a quarter reported that they anticipated losing more than 40 per cent of their staff.

Looking into the future, preparing for unforeseen circumstances and mitigating risks associated with a disruption of business operations is needed. Fewer than half the enterprises surveyed had a business continuity plan (BCP) when the pandemic hit, with micro and small businesses the least likely to have made such preparations. Additionally, only 26 per cent of the enterprises who responded said they were fully insured and 54 per cent had no coverage at all. Medium-sized enterprises, (those with 100 to 250 employees), were most likely to have full or partial coverage.

Strengthening government support measures for enterprises are also vital for their recovery. Four out of ten enterprises said they had no funding to support business recovery while two-thirds said funding was insufficient. Of the sectors analysed, the tourism and hospitality sector, followed by retail and sales, were most likely to report funding issues.

The report production was facilitated by EBMOs who collected and shared the survey data with the Bureau for Employers' Activities (ACT/EMP) at the International Labour Organization. ACT/EMP is a specialized unit within the ILO Secretariat that maintains close and direct relations with employers' constituents.