What is a coronavirus tracing and warning app?
Most public health authorities in the EU have developed apps that support contact tracing and warning in the fight against coronavirus. The apps notify you if you have been at risk of exposure to the virus over the last 14 days, whether or not you feel symptoms. You will then get appropriate health advice. This helps to minimise the spread of the virus and speed up a return to normal life within the EU. Furthermore, you can get tested and receive any necessary treatment promptly and lower the risk of serious consequences, if you get alerted at an early stage.
Tracing and warning apps are part of a package of measures to prevent the spread of the virus, along with hygiene measures such as hand washing, social distancing and using everyday facemasks.
Why using a coronavirus tracing and warning app?
A tracing and warning app can help break the chain of coronavirus infections, nationally and across borders, and help save lives by complementing manual tracing. The faster people who have been diagnosed with COVID-19 and their contacts can be informed, the less quickly and widely the virus can spread. The app therefore help to protect yourself, your family, your friends and everyone around you.
If you use an official app available in your country, developed with the health authorities, you can trust them and use them without concerns. More information also on re-open EU.
How does a coronavirus tracing and warning app work?
A coronavirus tracing and waring app informs you if you have been, for a certain period, close, to another app user who was confirmed infected with COVID-19. Such an encounter would be considered a high-risk exposure. Typically, this means a contact for more than 15 minutes and less than 2 meters. The exact parameters are set by national health authorities.
When you have installed the app, your smartphone generates random 'keys' multiple times a day. These keys are exchanged through Bluetooth between nearby smartphones running a tracing app, and stored on the device for 14 days.
In case you are tested positive for COVID-19, you can share this information to warn the people you have previously been close to. Your phone will then share the keys generated during the last 14 days with the backend server of your national app.
On the basis of the keys received, each app calculates the risk score of a user, who may receive an exposure alert if the criteria are met.
What data will I share when using these apps?
The apps generate arbitrary identifiers, which are random sets of numbers and letters. These arbitrary identifiers do not allow the identification of an individual person. The keys are exchanged via Bluetooth between phones at short distance. No geolocation or movement data are used.
Do tracing apps use a lot of data or battery?
Once you have downloaded the app, its data usage is minimal. You should also not notice a significant difference in terms of battery life, nor should your smartphone overheat. The contact and warning app runs in the background. It uses Bluetooth Low Energy, a technology designed to be particularly energy efficient.
Can I use the app without internet connection?
For the tracing functionality as such, a permanent Internet connection is not necessary. Bluetooth, which is used to detect proximity with other app users, does not require Internet. It would even work in flight mode if you switch on Bluetooth during the flight. However, the app does need to connect to the internet at least once a day to download the information necessary to check if you have been exposed to other, infected users. Hence, to check infection chains, to receive alerts, and for additional functionalities, the apps will need to connect through mobile Internet or Wi-Fi.
Is the exposure notification automatic?
The apps work in the background of the device without requiring any daily action. Notifications come in automatically. You do not have to activate updates manually, however you need to have the exposure notification function switched on.
May I use several national coronavirus tracing and warning apps at the same time?
No. Using two or more apps at the same time is not possible as the Google/Apple exposure notification interface always supports only one tracing app at a time. Thanks to the EU interoperability gateway service, citizens can use one single app even when they travel cross-borders, while continuing to benefit from contact tracing and being able to report a positive test or to receive an alert.
In case of a notification
What should I do if I receive an alert?
Receiving a contact alert does not necessarily mean you have been infected with COVID-19. An alert is a simple way of making you aware that there is a risk of exposure to coronavirus. The app will guide you on what you should do, according to the instructions of national health authorities, such as advice to get tested or to self-isolate, and who you have to contact.
Which criteria are used to assess exposure risk levels?
Potential exposures happen when you encounter, for a certain amount of time and at a certain distance, a person who has reported being infected with the virus. Bluetooth technology is used to determine whether or not an encounter is close and long enough to result in a potential exposure. There are typically three levels of risk:
Low risk: The app user had no encounter with anyone known to have been diagnosed with COVID-19, or if they have had such an encounter it was not close and/or long enough according to the criteria. The user is informed about generally applicable social distancing regulations and hygiene recommendations.
Increased risk: The user is informed that the check of their exposure logging has shown an increased risk of infection, as they have encountered at least one person in the last 14 days who has been diagnosed with COVID-19. The person is recommended to stay at home if possible, and to seek advice from their general practitioner or local health authorities.
Unknown risk: If the risk identification has not been activated for long enough by the person, then no risk of infection can be calculated yet. Risk identification is possible within 24 hours of installation, at which point the status information displayed changes from "unknown risk" to "low risk" or "increased risk".
Can the app warn me how to avoid contact with people who tested positive?
No, the app cannot predict such contacts or detect risky contact in real time. To protect user privacy, no app user can be identified or located using the app, and no app can detect whether there is an infected person in, for example a supermarket. The app is no substitute for the usual necessary precautions, like wearing a mask.
EU interoperability gateway: contact tracing across borders
How do coronavirus tracing and warning apps work across borders?
Coronavirus does not stop at borders. This is why Member States, supported by the Commission, were working on an interoperability solution for national contact tracing and warning apps, to allow citizens to use one single app when they travel abroad in Europe, while continuing to benefit from contact tracing and being able to receive an alert.
At the request of Member States, the Commission has set up an interoperability gateway service, an interface to efficiently receive and pass on relevant information from national contact tracing apps. It will ensure the secure and efficient cross-border exchange between participating apps while keeping mobile data usage to a minimum.
How does the exchange of data between the apps work?
The individual coronavirus tracing and warning apps only connect to their own national backend server. The national backend servers do not connect directly with each other. They exchange the information via the EU interoperability gateway service, which reduces data consumption compared with direct exchanges between participating apps.
The exchange consists of two main parts: Uploading of national keys to the gateway server takes places if users upload their keys and have agreed with sharing them with other European app users; downloading of keys to the national backend server is required so that the keys can be distributed to the users of the individual national app.
What is the EU interoperability gateway service?
The interoperability gateway service (gateway) is a digital infrastructure that ensures the secure transmission of generated keys between the backend servers of participating national contact tracing and warning apps. While doing so, the gateway will share the minimum information necessary for a person to be alerted if they have been exposed to an infected person also using one of the participating apps.
The data exchanged will only be stored in the gateway for a maximum period of 14 days. No other information except the keys, generated by the national apps, will be handled by the gateway.
The design of the gateway builds on the guidelines for interoperability, the set of technical specifications agreed between Member States and the Commission, the principles set out in the EU toolbox and the Commission and European Data Protection Board guidelines on data protection for contact tracing and warning apps.
The gateway was developed and set up by companies T-Systems and SAP, and is operated from the Commission's data centre in Luxembourg.
Are all contact tracing apps interoperable?
The gateway ensures a safe exchange of information between contact tracing apps based on a 'decentralised' architecture. This concerns the vast majority of tracing apps that were, or are to be, launched in the EU. Apps that are interoperable can exchange information among themselves, so people in the EU only need install one app – typically the app of their home country – and still be able to report a positive test or to receive an alert, even if they travel in the EU.
What is the difference between 'centralised' and 'decentralised' apps?
Confronted with the new potential of smartphones to combat the coronavirus pandemic, developers discussed mainly two different ways of how to set up contact tracing and waring apps, typically referred to as 'decentralised' and 'centralised' architectures. In both approaches, smartphones exchange temporary keys via Bluetooth and communicate with a central server. The main difference is in the calculation of the exposure risk of users and the storage of the data. Regardless of the approach, none of the tracing apps track location or movements
In a centralised system, a central server receives the keys of the contacts collected by users confirmed with COVID-19, and the server does the matchmaking to alert users at risk.
In a decentralised approach, the keys of the contacts remain on the phone. The app downloads the arbitrary keys of COVID-19 infected users and checks whether there is a match, directly on the device. The decentralised approach uses a joint interface provided by Apple and Google (see below). In the end, almost all national health authorities in the EU opted for a decentralised app, and these apps are all potentially interoperable.
Which national apps are, or will be, linked to the gateway?
About two third of EU Member States have developed compatible tracing and warning apps, and the gateway is open to all of them, once they are ready to connect. The connection will gradually take place during October and November, however apps can also connect at a later stage if national authorities wish so. An 'onboarding protocol' has been developed, setting out the necessary steps.
While your app is able to detect proximity with other participating apps everywhere in the world, including during flights in a plane, it does of course matter if people around you also have access to and use a participating app.
The overview of participating countries is updated regularly and available here.
What about if I did a test in another EU country?
You can only insert a positive coronavirus test result in the app of the country where the test was taken. However, when you enter the code in that app, thanks to the interoperability, citizens from the country that you have visited will get notified that they have been in close contact of an infected case.
I never travel anywhere. Do I need to take part in interoperability?
Downloading and using an app is voluntary, and participating in the interoperability framework is as well. To do so, you need to agree to your data being processed. However, even if you do not intend to travel, other people may do so, and you may be close to them without knowing. Therefore, interoperability also benefits those who stay in their home country.
Do I need to download a new app to benefit from interoperability?
No. You can continue to use your national app. Most EU Member States have decided to set up a national coronavirus tracing and warning app, and almost all of those have opted for a decentralised system – all these apps are potentially interoperable and can connect to the gateway, once they are ready. Once an app gets connected to the gateway, an update needs to be issued in the app stores so the additional functionality can be used. Users need to install that update so that their app works cross-border.
How do I update the app?
If your phone is set to update automatically, your tracing app will update automatically within a few days of the update being released. If you want to update manually:
For iPhone users, open the App Store and tap 'Today' at the bottom of the screen. Then tap your profile icon to bring up your Account. Scroll down until you see your national app and then tap 'Update'.
For Android users, open the 'Play Store' and tap on the three horizonal lines at the top-left of the screen to open the sidebar. Open 'My apps & games' and select the 'Updates' tab. Then scroll down to your national app and tap 'Update'.
Privacy and security
Can tracing apps be used by authorities to monitor quarantine?
No, this is technically impossible. Contact tracing and warning apps do not gather any location or movement data.
How is my privacy protected?
Throughout the entire process of design and development of contact and warning tracing apps, respect for privacy has been of paramount importance:
The app does not collect any data that could lead to unveiling your identity. It does not ask for and cannot obtain your name, date of birth, address, telephone number, or email address.
The app does not collect any geolocation data, including GPS data. It also does not track any movements.
The Bluetooth Low Energy code is generated completely randomly and does not contain any information about you or your device. This code changes several times each hour, as a further protection.
All data stored by the app on your smartphone, and all connections between the app and the server, and between the servers and the gateway, are encrypted.
All data, whether stored on your device or on the server, is deleted when no longer relevant, i.e. 14 days after transfer between app and server.
The data is stored on secure backend servers, managed by national authorities. The gateway uses a secure server, hosted by the Commission in its own data centre in Luxembourg.
EU rules, notably the General Data Protection Regulation (GDPR) and the ePrivacy Directive, provide the strongest safeguards of trustworthiness (e.g. voluntary approach, data minimisation).
The apps – as well as the gateway – are time-limited, that means they will only be in place as long as the pandemic persists.
The European Data Protection Board was consulted on the draft guidance and issued a letter to welcome the Commission's initiative to develop a pan-European and coordinated approach.
Will personal data be shared between Member States through the gateway?
The Commission developed with Member States a privacy preserving interoperability protocol. If an app from one Member State is to work in another Member State, some encrypted data will be shared with the server of that other Member State. All backend servers are under the control of the competent national authority. Each app must be fully compliant with the EU data protection and privacy rules, following the Commission's guidance.
App usage information
How will we know that tracing apps are working?
Member States are monitoring and evaluating the apps and their contribution to the fight against the pandemic. The Commission, with the European Centre for Disease Prevention and Control, is assisting Member States to identify a series of assessment criteria to evaluate the effectiveness of the apps. Some of those criteria could include, for example, the uptake of the app as a percentage of population and number of users notified of potential exposure.
Currently, download rates range from below 10% to above 40%, depending on the Member State. But even at low uptake, apps can make a difference, according to researchers – and each notification is a life potentially saved.
What are the minimum device requirements?
All coronavirus tracing and warning apps should be accessible to everybody. They can be used on the vast majority of devices with commonly used operating systems. The required update to the relevant operating system (iOS, Android) is usually carried out automatically on smartphones. The apps run on iOS smartphones from the iPhone 6s upwards using iOS 13.5, and on Android-based smartphones from Android 6 upwards. If the result of your COVID-19 test is verified via QR code, the camera on your phone must be functional.
What role do Apple and Google play?
Almost all, that is 99% of smartphones in the EU, run on iOS or Android mobile operating systems. In the context of the development of contact tracing and warning apps, Apple and Google provided a uniform standard for Bluetooth distance measurement. This was important so apps running on the two main operating systems would be able to register each other's Bluetooth signal. Furthermore, the companies needed to ensure that the Bluetooth signal continues to operate passively in the background in battery-saving mode, even if the apps is not actively used. National apps based on a 'decentralised' architecture rely on this basic functionality – these are interoperable and can be linked to the gateway.
New EU guidance helps companies to combat forced labour in supply chains
The Commission and the European External Action Service (EEAS) have published today a Guidance on due diligence to help EU companies to address the risk of forced labour in their operations and supply chains, in line with international standards. The Guidance will enhance companies' capacity to eradicate forced labour from their value chains by providing concrete, practical advice on how to identify, prevent, mitigate and address its risk.
Executive Vice-President and Commissioner for Trade Valdis Dombrovskis said: "There is no room in the world for forced labour. The Commission is committed to wiping this blight out as part of our broader work to defend human rights. This is why we put strengthening the resilience and sustainability of EU supply chains at the core of our recent trade strategy. Businesses are key to making this happen, because they can make all the difference by acting responsibly. With today's Guidance, we are supporting EU companies in these efforts. We will ramp up our due diligence work with our upcoming legislation on Sustainable Corporate Governance."
High Representative/Vice-President Josep Borrell said: "Forced labour is not only a serious violation of human rights but also a leading cause of poverty and an obstacle to economic development. The European Union is a global leader on responsible business conduct and business and human rights. The Guidance we publish today translates our commitment into concrete action. It will help EU companies to ensure their activities do not contribute to forced labour practices in any sector, region or country."
The Guidance explains the practical aspects of due diligence and provides an overview of EU and international instruments on responsible business conduct that are relevant for combatting forced labour. The EU has already put in place mandatory standards in some sectors and actively promotes the effective implementation of international standards on responsible business conduct.
Promoting responsible and sustainable value chains is one of the pillars of the recent EU trade strategy. The Guidance delivers on the strategy by helping EU businesses already take the appropriate measures, bridging the time until legislation on Sustainable Corporate Governance is in place. This upcoming legislation should introduce a mandatory due diligence duty requiring EU companies to identify, prevent, mitigate and account for sustainability impacts in their operations and supply chains. Subject to the upcoming impact assessment, this will include effective action and enforcement mechanisms to ensure that forced labour does not find a place in the value chains of EU companies.
EU trade policy already contributes to the abolishment of forced labour through its various instruments. EU trade agreements are unique in including binding commitments to ratify and effectively implement all fundamental ILO Conventions, including those on forced labour. Those conventions include an obligation to suppress the use of forced or compulsory labour in all its forms. This commitment extends to the countries benefitting from the special incentive arrangement for sustainable development and good governance (GSP+) under the EU's General Scheme of Preferences (GSP). All 71 beneficiary countries of the General Scheme of Preferences are obliged to not commit serious and systematic violations of the principles of the fundamental ILO Conventions.
The Guidance also delivers on a number of the priorities of the EU Action Plan on Human Rights and Democracy 2020-2024 in the area of business and human rights. Those priorities include the eradication of forced labour and the promotion of internationally recognised due diligence standards.
EU and Ukraine kick-start strategic partnership on raw materials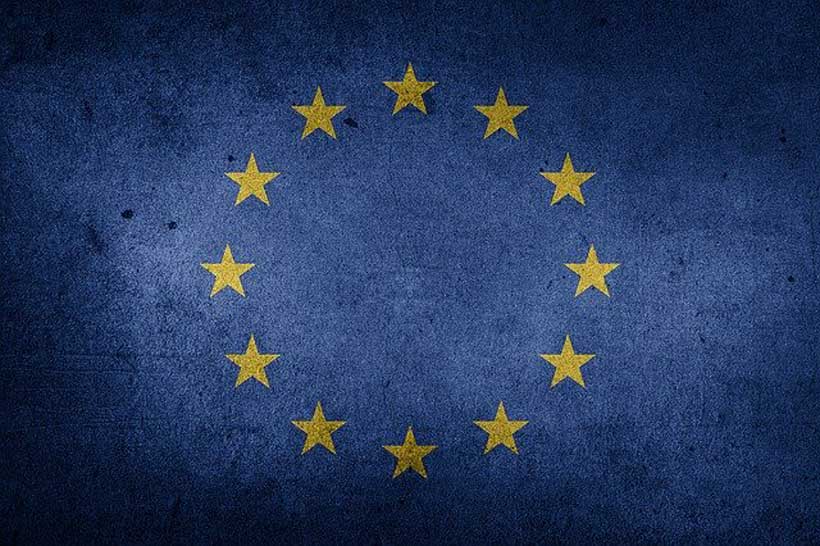 EU and Ukraine have launched a strategic partnership on raw materials, with the aim of achieving a closer integration of raw materials and batteries value chains. Vice-President Maroš Šefčovič and Prime Minister of Ukraine Denys Shmyhal signed a Memorandum of Understanding underpinning the partnership during the dedicated High Level Conference.
The strategic partnership with Ukraine will include activities along the entire value chain of both primary and secondary critical raw materials and batteries, and in line with the objectives of the EU's Critical Raw Materials Action Plan, it will help diversify, strengthen and secure both sides' supply of critical raw materials, essential for achieving the green and digital transitions. The partnership will also be decisive in preserving global competitiveness and developing resilience of EU and Ukrainian industry.
Today's signature constitutes the first tangible deliverable under the enhanced cooperation between the European Union and Ukraine in the areas of the European Green Deal and the Industrial Strategy. It follows on the mutual commitment and interest expressed at the 7th Association Council meeting between the EU and Ukraine on 11 February 2011.
Concrete areas of work of the partnership
More specifically, the strategic partnership signed today will aim to develop three key areas of work, as defined in the Memorandum of Understanding.
First, it focuses on the approximation of policy and regulatory mining frameworks, and notably the environmental, social and governance criteria across all activities.
Secondly, the partnership aims to better integrate critical raw materials and battery value chains to develop minerals resources in Ukraine in a sustainable and socially responsible way. To do so, it will engage the European Raw Materials Alliance and the European Battery Alliance as platforms for EU and Ukrainian stakeholders, including funding and investment organisations, to collaborate and develop joint venture projects and other business opportunities. To this end, Vice-President Šefčovič formally accepted the membership of the Ministry of Ecology and Natural Resources of Ukraine to the two European industrial alliances.
Finally, the partnership also encourages closer collaboration in research and innovation along both raw materials and battery value chains using Horizon Europe.
Furthermore, the EU and Ukraine endorsed a first roadmap, a set of concrete activities and joint projects to advance the strategic partnership in the period 2021-2022. Specifically, it will help to:
Develop a low carbon strategy and roadmap to decarbonise raw material mining, extraction and processing in Ukraine;
Strengthen sustainable and responsible sourcing and processing of raw materials and batteries in Ukraine by organising capacity building events for public administration and trainings for companies;
Digitalise and strengthen data management of Ukrainian mineral resources/reserves by creating 'Data room' – a repository with digital geological reports, and de-classifying and re-assessing raw materials reserves using international standards;
Enhance the use of Earth-observation programmes and remote sensing to strengthen new resource exploration, and monitor environmental performance of mines during operations and post-closure;
Identify and conduct joint-venture projects for EU and Ukrainian industrial and investment actors by using Business Investment Platforms of the European industrial alliances.
The EU and Ministry of Ecology and Natural Resources also launched cooperation on the EU technical assistance support under the strategic partnership. The EU topped-up its 2021 technical assistance programme to the Ukrainian government and companies by € 750,000. Further substantial assistance support for capacity building, trainings and studies is foreseen as from 2022.
The European banks, i.e. the EIB and the EBRD, will also mobilise financial and investment instruments to support concrete actions under the Memorandum of Understanding and the Roadmap.
Today's strategic partnership was developed under the existing framework of the EU-Ukraine High Level Industrial Dialogue – Working Group on Raw Materials. This collaboration structure will also be used for monitoring and discussing the matters of relevance to its implementation. A regular biennial high-level meeting, at ministerial level, will take stock of the strategic partnership, discuss possible new collaborations and endorse future roadmaps.
Members of the College said:
Vice-President Maroš Šefčovič, responsible for Interinstitutional Relations and Foresight, said: "I am honoured to launch, on behalf of the EU, this strategic partnership on raw materials and batteries with Ukraine. This new chapter in EU-Ukraine cooperation will not only strengthen our political bond, but will also bring a wide range of opportunities for EU and Ukrainian industry – and ultimately help create and preserve local jobs in future-oriented areas, intrinsically linked to the ongoing green and digital transitions."
Commissioner Thierry Breton, responsible for the Internal Market said: "I am pleased to see concrete results of the Commission's Action plan on Critical Raw Materials. This partnership will contribute to diversifying the EU supply of raw materials and addressing some of the strategic dependencies identified in the updated Industry Policy Strategy. The high potential of the critical raw materials reserves in Ukraine, together with the need for modernisation of its extractive industry underpinned by improving the legal and administrative framework for investors and geographical vicinity, represent a solid base for the mutually beneficial partnership."
Commissioner Olivér Várhelyi, responsible for Neighbourhood and Enlargement said: "The strategic partnership on raw materials and batteries will allow us to enhance economic links as launched under the EU-Ukraine Association Agreement, including the Deep and Comprehensive Free Trade Area (DCFTA). This will contribute to a strengthened resilience of the economy – a key aim of the recently adopted Economic and Investment Plan for the Eastern Partnership, in the implementation of which Ukraine will play an important role."
Background
For Europe, this represents already the second partnership on raw materials signed recently, following the partnership with Canada signed on 15 June 2021.
In September 2020, the Commission published an Action Plan on Critical Raw Materials, to address the current and future challenges, and proposes actions to reduce Europe's dependency on third countries. To do this, it proposes diversifying supply from both primary and secondary sources, improving resource efficiency and circularity while promoting responsible sourcing worldwide. The Action Plan aims to foster Europe's transition towards a green and digital economy, and at the same time, bolster Europe's resilience and open strategic autonomy in key technologies needed for such transition.
Similarly, the Commission adopted a strategic Action Plan for batteries in 2018, which sets out a comprehensive framework of measures to support all segments of the battery value chain, following the launch of the European Battery Alliance set up in 2017.
The EU-Ukraine Strategic partnership on raw materials and batteries is the second strategic partnership launched by the EU and will help to deliver the key objectives of the Critical Raw Materials Action Plan. The partnership on raw materials and batteries also builds on the Strategic Energy Partnership signed with Ukraine in 2016, which was instrumental in bringing two energy markets closer progressing with infrastructure development and the approximation of legal frameworks.
Eastern Partnership: a renewed agenda for recovery, resilience and reform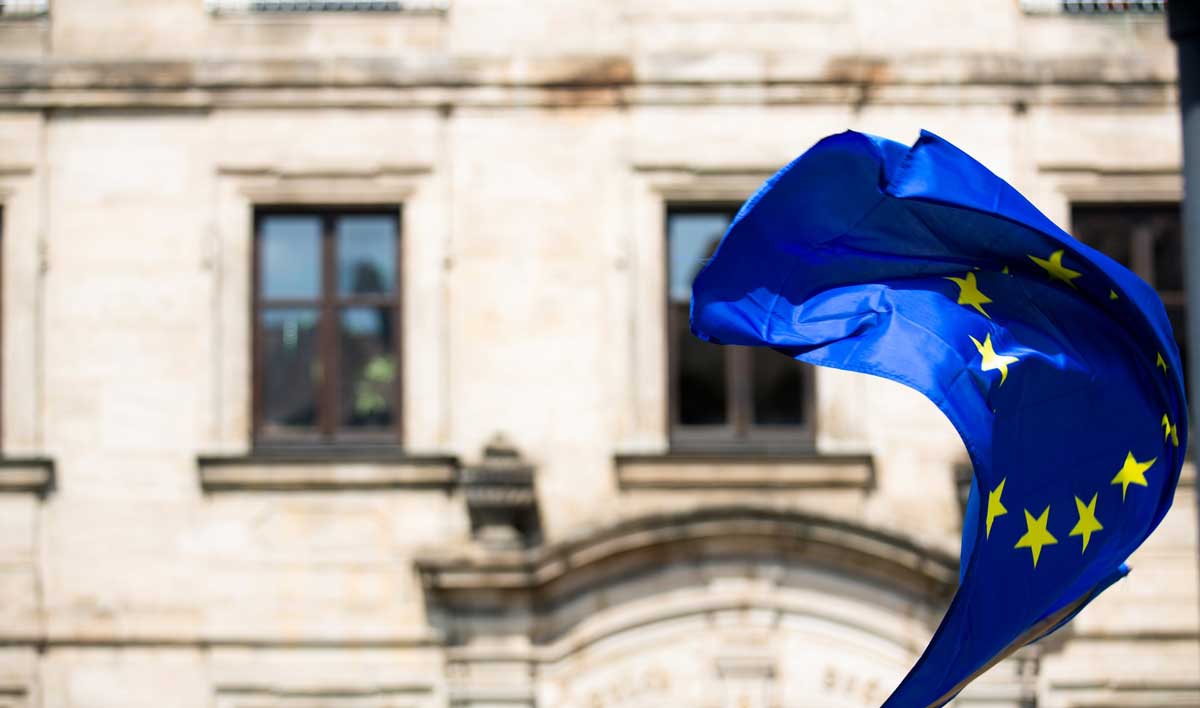 European Commission and the EU High Representative for Foreign Affairs and Security Policy outlined a proposal on how to take forward priorities for cooperation with our Eastern partners in the years to come. This agenda is based on the five long-term objectives, with resilience at its core, as defined for the future of the Eastern Partnership in March 2020. It will be underpinned by a €2.3 billion Economic and Investment plan in grants, blending and guarantees, with a potential to mobilise up to €17 billion in public and private investments. This proposal will contribute to the discussions on the future Eastern Partnership policy including at the Eastern Partnership summit planned for December 2021.
The comprehensive agenda aims at increasing trade, growth and jobs, investing in connectivity, strengthening democratic institutions and the rule of law, supporting the green and digital transitions, and promoting fair, gender-equal and inclusive societies.
High Representative/Vice-President Josep Borrell said: "The Eastern Partnership remains high on the European Union's agenda. We want to shape an agenda that responds to the unprecedented challenges – and opportunities – of today, while making it fit for the future. At the heart of our work will be promoting democracy, good governance and the rule of law, which are so crucial to unlock positive, concrete results in our cooperation. This includes Belarus, where we want to continue to support the people through our Eastern Partnership framework."
Commissioner for Neighbourhood and Enlargement Olivér Várhelyi said:"We are putting forward an ambitious Economic and Investment Plan that will help stimulate jobs and growth and bring prosperity to the Eastern Partnership region. The Plan includes country flagships for all Eastern Partners, including support for a future democratic Belarus. This new agenda will support socioeconomic recovery after COVID-19 pandemic, strengthen economic relations and build trade routes between the EU and partner countries."
The comprehensive agenda focusing on recovery, resilience and reform, includes selection of the top ten targets for 2025 with clear commitments in all the priority areas of cooperation. They encompass areas like the additional support to 500,000 SMEs, build or upgrade 3.000 km of priority roads and railways in line with EU standards address hybrid and cyber threats, fight corruption, reduce energy consumption by at least 20% in 250,000 households, improve access to safe water services and air quality, increased access to high-speed internet in 80% of households, assistance to vaccinate health workers, additional support to civil society and independent media, mobility opportunities for 70,000 students, researchers and young people.
The new agenda, also proposes a revision of the EaP multilateral architecture to adjust the framework to the new priorities and make it fully fit for purpose.
The regional economic and investment plan will support post – COVID socio-economic recovery and long-term resilience, taking into account the 'build back better' agenda. The plan outlines priority investments and defines a set of flagship initiatives, which have been jointly identified with the partner countries, in view of their priorities, needs and ambitions.
Background
The Eastern Partnership was launched in 2009 with the aim of strengthening and deepening the political and economic relations between the EU, its Member States and six Eastern European and South Caucasus partner countries: Armenia, Azerbaijan, Belarus, Georgia, the Republic of Moldova, and Ukraine. The Partnership has developed according to each partner's interests, ambitions, and progress, allowing for differentiation in a flexible and inclusive way, to tackle common and global challenges and foster regional integration jointly.
Through its ambitious '20 deliverables for 2020′ agreed at the 5th Eastern Partnership Summit in 2017, the EaP has delivered tangible results and improved people's lives. Work on a successor agenda began in 2019 with a broad and inclusive consultation. The resulting Joint Communication: Eastern Partnership policy beyond 2020: Reinforcing Resilience – an Eastern Partnership that delivers for all and Council Conclusions on the Eastern Partnership policy beyond 2020 set out a new vision for the partnership, with resilience as overarching policy framework and five long-term policy objectives (economy and connectivity, good governance and the rule of law, environmental and climate resilience, support to digital transformation, and fair and inclusive societies), acknowledged at the EaP Leaders' videoconference held in June 2020.
Next steps
The proposals will be discussed with partner countries, EU Member states, civil society and other key stakeholders in view of the 6th Eastern Partnership Summit in December 2021.