COVID-19 has given a fillip to biodiversity
The COVID-19 outbreak caused many problems for the world, but in return gave the planet's environment and biodiversity a chance to breathe. The high mortality rate may be worrisome, but it provided us with the opportunity to think more about how we should treat biodiversity in a better way.
Biodiversity is an important feature of life explained by the vast diversity of plants and animals, which is a non-renewable resource and its loss will be irreparable, Kioumars Kalantari, head of the natural environment and biodiversity of the Department of Environment said.
The growing importance of biodiversity is due to its role in maintaining the stability of ecosystems, because in an ecosystem, the greater the species diversity, the longer food chains, resulting in a more stable environment, he added.
According to him, today the protection of biodiversity, habitats, and natural ecosystems is among the most important indicators of sustainable development in the world.
Fortunately, Iran benefits from rich biodiversity due to special climatic, geographical, and topographic conditions and characteristics, and more than 8600 species of plants and 1300 species of vertebrates live in the country, he highlighted.
Unfortunately, the environment faces a variety of threats and challenges, including pollution, habitat destruction, climate change, sand and dust storms, natural disasters such as droughts, floods, and increasing disease outbreaks, he noted.
He went on to say that despite all the efforts that have been made nationally as well as internationally worldwide, the environment today is no better than it was in the early twentieth century.
The sudden prevalence of COVID-19, followed by lock-downs and restrictions around the world, reduction in human activity, the evacuation of highways, reduction in travel, air, and land transport, and a significant drop in greenhouse gas emissions, has benefited the nature much, he explained.
It greatly improved air quality and reduced the risk of lung and cardiovascular diseases, key environmental indicators that have been steadily deteriorating for more than half a century, remained fixed, or moved towards improvement, he emphasized.
The extent of the disease and the human casualties may be so painful that it does not give us a chance to rejoice in the healing process of nature and the environment, but the good condition of climate and nature can be a fillip for each of us on this planet, especially those in charge, to think more about our past actions and slow down our exponential pace of unsustainable development and the destruction of valuable biological resources, he also highlighted.
Perhaps changing our plans and behaviors to use more of renewable energy, while increasing the use of telecommunications facilities such as video conferencing, webinars, online meetings, can greatly reduce travel as well as greenhouse gas emissions and thus help preserve nature and valuable biodiversity treasures, he said.
Biodiversity conservation is in fact the protection of ourselves and the resources without which we cannot survive, he stated, adding, human health depends on the health of other creatures and the environment in which they live.
The outbreak of the coronavirus and its pathogenic consequences highlights the importance of the dependence of the health of all organisms on the planet on each other and the environment.
"Our Solutions Are in Nature" which expresses the importance of nature in responding to the challenges we face in terms of sustainable development and the necessity of comprehensive cooperation to achieve a future in harmony with nature, he added.
According to experts, "the most important and largest public asset of any country is the environment", unfortunately, due to the wrong approach and underestimation of its vital importance, its capacity is declining every day, and it cannot be exchanged or bought, although some officials, especially economists, suggest ways to price these environmental resources, they are invaluable, he stated.
Kalantari further expressed hope that by living in harmony with nature, humans will be able to benefit as much as possible from the valuable resources and to protect and preserve the biological richness of the world in the best possible way.
Why human absence prospers nature?
Pointing out that protecting the planet is important to humans, and we need to maintain the best conditions on Earth after Coronavirus, Mohammad Darvish, a member of the National Security Council for the environment, said that the pandemic has caused the earth to breathe deeply, and now the wise man is faced with the question that "why, when human activity as a member of the ecosystem decreases, not only does nothing happen, but the condition of nature improves."
Think of bees being removed from nature. In this case, the integrity of the Earth's environmental property, the reproduction of many species and humans themselves will be damaged, or if brown bears are removed, soil fertility will decrease, or if wild boars are removed, water permeability will decrease and floods will increase, he explained.
Therefore, there have been wise in the creation of all plant and animal species or even insects, and have contributed to the earth's resilience, he emphasized.
Why has it now happened that man, who considers himself the best of creatures, that must be more responsible, has behaved in such a way that his absence is in favor of nature and the earth?
Such happening should give us a lesson to change our development programs in favor of nature and try to understand the laws of nature, instead of spending budgets on warfare, larger and more horrific weapons, he noted, implying that environmental research and health is now more essential as well as improvement of the education system so that in the post-corona crisis world we can appear wiser, more knowledgeable, and more responsible.
From our partner Tehran Times
Increasing Frequency of Cyclones and Flooding Portends Worse Problems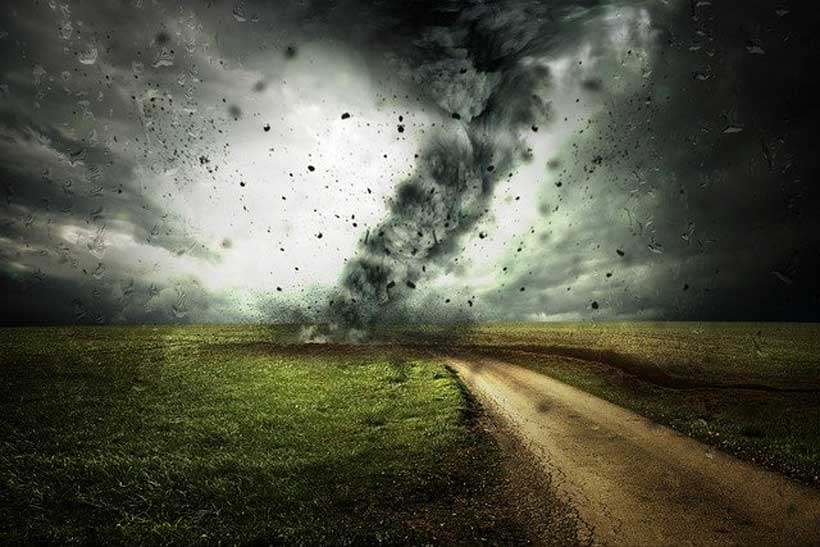 Sixteen years ago on August 29th, hurricane Katrina struck the Louisiana coast causing widespread damage that was estimated at $125 billion. This year, by a remarkable coincidence, hurricane Ida hit on the same date, again August 29th. The weather service holds the end of August though the beginning of September as the period with the highest likelihood of tropical cyclones hitting the Louisiana coast. In light of this, perhaps the coincidence is not quite as uncanny.
While not as large as Katrina, hurricane Ida was more powerful with winds in excess of 150 miles per hour. That is in line with climate scientists who now believe extreme weather events will tend to increase in both severity and frequency unless something is done about global warming.
Another example has been the heat wave last June in the Pacific Northwest in which hundreds of people died. Canada set an all-time-high temperature record of 49.6 degrees Celsius in the village of Lytton. The chance of all this happening without human-induced global warming is about 1 in a 1000. However, the warming makes the event 150 times more likely.
Following Ida was hurricane Larry. Also powerful, it formed in the Atlantic but luckily for the Atlantic coast chose a path straight north. These recurring extreme weather events have caught the attention of scientists. Thus Myhre from the Center for Climate Research in Norway and his coauthors find a strong increase in frequency and confirm previously established intensity. They collected data for Europe over a three-decade period (1951-1980) and repeated the process for 1984-2013. This historical data also allowed them to develop climate models for the future, and, as one might imagine, the future is not rosy.
Expanding their horizon, the authors note that historical and future changes in Europe follow a similar pattern. This does not hold when including the US, Japan and Australia which are likely to experience bigger changes. Given intensity and frequency going hand in hand and also that the study considered natural variability alone, we can only dread the inclusion of human forcing through climate drivers like greenhouse gases.
For coastal residents, sea level rise adds to the hazard. Worse, it is now a problem for people several miles inland. In South Florida, drainage canals are used to return water to the ocean after storm and flooding events; the difficulty now lies in rising sea levels that hinder the efficiency of the drainage canals.
Residents as far away as 20 miles inland have noticed water coming up their driveway, a new and frightening portend of the future. The South Florida Water Management District oversees the canals. It raises and lowers the gates controlling flow to the ocean or vice versa. Thus they can open the gates to release flood water from storms to the ocean.
The problem now is that the ocean level in the Atlantic during some storms is higher than the water level inland so they cannot open the gates — that would simply bring in more water.
All of these happenings are clearly not a happy future prospect … unless we take global warming seriously and act soon.
Human activity the common link between disasters around the world
Disasters such as cyclones, floods, and droughts are more connected than we might think, and human activity is the common thread, a UN report released on Wednesday reveals.
The study from the UN University, the academic and research arm of the UN, looks at 10 different disasters that occurred in 2020 and 2021, and finds that, even though they occurred in very different locations and do not initially appear to have much in common, they are, in fact, interconnected.
A consequence of human influence
The study builds on the ground-breaking Intergovernmental Panel on Climate Change (IPCC) assessment released on 9 August, and based on improved data on historic heating, which showed that human influence has warmed the climate at a rate that is unprecedented in at least the last 2,000 years. António Guterres, the UN Secretary-General described the IPCC assessment as a "code red for humanity".
Over the 2020-2021 period covered by the UN University, several record-breaking disasters took place, including the COVID-19 pandemic, a cold wave which crippled the US state of Texas, wildfires which destroyed almost 5 million acres of Amazon rainforest, and 9 heavy storms in Viet Nam – in the span of only 7 weeks.
Arctic-Texas link
Whilst these disasters occurred thousands of miles apart, the study shows how they are related to one another, and can have consequences for people living in distant places.
An example of this is the recent heatwave in the Arctic and cold wave in Texas. In 2020, the Arctic experienced unusually high air temperatures, and the second-lowest amount of sea ice cover on record.
This warm air destabilized the polar vortex, a spinning mass of cold air above the North Pole, allowing colder air to move southward into North America, contributing to the sub-zero temperatures in Texas, during which the power grid froze up, and 210 people died.
COVID and the Cyclone
Another example of the connections between disasters included in the study and the pandemic, is Cyclone Amphan, which struck the border region of India and Bangladesh.
In an area where almost 50 per cent of the population is living under the poverty line, the COVID-19 pandemic and subsequent lockdowns left many people without any way to make a living, including migrant workers who were forced to return to their home areas and were housed in cyclone shelters while under quarantine.
When the region was hit by Cyclone Amphan, many people, concerned over social distancing, hygiene and privacy, avoided the shelters and decided to weather the storm in unsecure locations. In the aftermath, there was a spike in COVID-19 cases, compounding the 100 fatalities directly caused by Amphan, which also caused damage in excess of 13 billion USD and displaced 4.9 million people.
Root causes
The new report identifies three root causes that affected most of the events in the analysis: human-induced greenhouse gas emissions, insufficient disaster risk management, and undervaluing environmental costs and benefits in decision-making.
The first of these, human induced greenhouse gas emissions, is identified as one of the reasons why Texas experienced freezing temperatures, but these emissions also contribute to the formation of super cyclones such as Cyclone Amphan, on the other side of the world.
Insufficient disaster risk management, notes the study, was one of the reasons why Texas experienced such high losses of life and excessive infrastructure damage during the cold snap, and also contributed to the high losses caused by the Central Viet Nam floods.
The report also shows how the record rate of deforestation in the Amazon is linked to the high global demand for meat: this demand has led to an increase in the need for soy, which is used as animal feed for poultry. As a result, tracts of forest are being cut down.
"What we can learn from this report is that disasters we see happening around the world are much more interconnected than we may realize, and they are also connected to individual behaviour", says one of the report's authors, UNU scientist Jack O'Connor. "Our actions have consequences, for all of us,"
Solutions also linked
However, Mr. O'Connor is adamant that, just as the problems are interlinked, so are the solutions.
The report shows that cutting harmful greenhouse gas emissions can positively affect the outcome of many different types of disasters, prevent a further increase in the frequency and severity of hazards, and protect biodiversity and ecosystems.
Blue sky thinking: 5 things to know about air pollution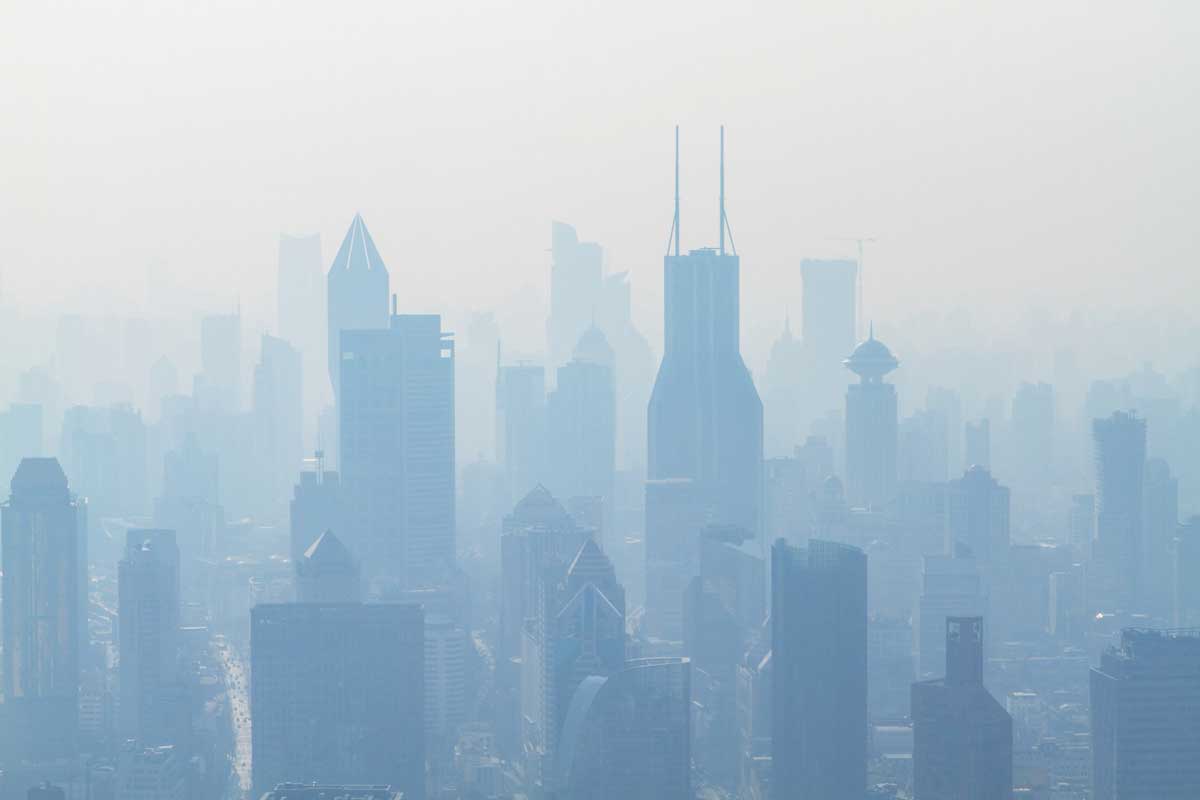 Around 90 per cent of people go through their daily lives breathing harmful polluted air, which has been described by the United Nations as the most important health issue of our time. To mark the first International Day of Clean Air for blue skies, on 7 September, UN News explains how bad it is and what is being done to tackle it.
1) Air pollution kills millions and harms the environment
It may have dropped from the top of news headlines in recent months, but air pollution remains a lethal danger to many: it precipitates conditions including heart disease, lung disease, lung cancer and strokes, and is estimated to cause one in nine of all premature deaths, around seven million every year.
Air pollution is also harming also harms our natural environment. It decreases the oxygen supply in our oceans, makes it harder for plants to grow, and contributes to climate change.
Yet, despite the damage it causes, there are worrying signs that air pollution is not seen as a priority in many countries: in the first ever assessment of air quality laws, released on 2 September by the UN Environment Programme (UNEP), it was revealed that around 43 per cent of countries lack a legal definition for air pollution, and almost a third of them have yet to adopt legally mandated outdoor air quality standards.
2) The main causes
Five types of human activity are responsible for most air pollution: agriculture, transport, industry, waste and households.
Agricultural processes and livestock produce methane, an extremely powerful greenhouse gas, and a cause of asthma and other respiratory illnesses. Methane is also a by-product of waste burning, which emits other polluting toxins, which end up entering the food chain. Meanwhile industries release large amounts of carbon monoxide, hydrocarbons, particulate matter and chemicals.
Transport continues to be responsible for the premature deaths of hundreds of thousands of people, despite the global phase out of dangerous leaded fuel at the end of August. This milestone was lauded by senior UN officials, including the Secretary-General, who said that it would prevent around one million premature deaths each year. However, vehicles continue to spew fine particulate matter, ozone, black carbon and nitrogen dioxide into the atmosphere; it's estimated that treating health conditions caused by air pollution costs approximately $1 trillion per year globally.
Whilst it may not come as a great shock to learn that these activities are harmful to health and the environment, some people may be surprised to hear that households are responsible for around 4.3 million deaths each year. This is because many households burn open fires and use inefficient stoves inside homes, belching out toxic particulate matter, carbon monoxide, lead and mercury.
3) This is an urgent issue
The reason that the UN is ringing alarm bells about this issue now, is that the evidence of the effects of air pollution on humans is mounting. In recent years exposure to air pollution has been found to contribute to an increased risk of diabetes, dementia, impaired cognitive development and lower intelligence levels.
On top of this, we have known for years that it is linked to cardiovascular and respiratory disease.
Concern about this type of pollution dovetails with increased global action to tackle the climate crisis: this is an environmental issue as well as a health issue, and actions to clean up the skies would go a long way to reducing global warming. Other harmful environmental effects include depleted soil and waterways, endangered freshwater sources and lower crop yields.
4) Improving air quality is a responsibility of government and private sector
On International Day of Clean Air for blue skies, the UN is calling on governments to do more to cut air pollution and improve air quality.
Specific actions they could take include implementing integrated air quality and climate change policies; phasing out petrol and diesel cars; and committing to reduce emissions from the waste sector.
Businesses can also make a difference, by pledging to reduce and eventually eliminate waste; switching to low-emission or electric vehicles for their transport fleets; and find ways to cut emissions of air pollutants from their facilities and supply chains.
5)…and it is our responsibility, as well
At an individual level, as the harmful cost of household activities shows, a lot can be achieved if we change our behaviour.
Simple actions can include using public transportation, cycling or walking; reducing household waste and composting; eating less meat by switching to a plant-based diet; and conserving energy.
The Website for the International Day contains more ideas of actions that we can take, and how we can encourage our communities and cities to make changes that would contribute to cleaner skies: these include organizing tree-planting activities, raising awareness with events and exhibitions, and committing to expanding green open spaces.
How clean is your air?
You may well be wondering exactly how clean or dirty the air around you is right now. If so, take a look at a UNEP website which shows how exposed we are to air pollution, wherever we live.
The site indicates that more than five billion people, or around 70 per cent of the global population, are breathing air that is above the pollution limits recommended by the World Health Organization.