U.S. versus China, and U.S. versus Russia
The main ideological conflict in the world used to be between capitalism versus communism. After the end of the Soviet Union in 1991, that became replaced by the ideological conflict being between imperialism and anti-imperialism. With the expansion of America's NATO military alliance against Russia, after 1991 — after the communist dictatorship there ended — to include as new members all of the Soviet Union's former Warsaw Pact allies in Europe, and with America's aim now being to bring into NATO the former Soviet allies to the south of Russia, such as Azerbaijan and Georgia, American imperialism is viewed in Russia increasingly as an existential threat, which it certainly is.
The basic difference between the U.S. Government and its allies, on the one hand, and between Russia and China and their allies, on the other, is the same difference in either case: whereas the U.S. and its allies require other Governments to follow their instructions, and consider their own instructions to be moral demands (and thereby binding, actually commands instead of mere suggestions), Russia and China and their allies reject — on principle — any country's dictating to another. They don't consider it to be moral, at all, but instead profoundly immoral — they consider it to be imperialistic, dictatorial, bullying, hostile toward international democracy — and they simply won't accept it; they reject it morally, outright. Iran, too, feels that way about the matter. So, too, do many other countries. That's the basic difference: the imperialists versus the anti-imperialists.
In other words: the U.S. and its allies consider imperialism — the supposed right of a nation to command another nation — to be something that should be within the bounds of, and accepted by, international law. The U.S. Empire doesn't call itself an "Empire," but it is one, and its empire is therefore called instead "the Washington Consensus", which is a "consensus" in hostility against whatever countries the U.S. Government wants to become regime-changed — to turn into an American colony. The "Washington Consensus" is actually an imposed 'consensus'. It is a consensus against nations that disobey that 'consensus'.
The very concept of the "Washington Consensus" was created in 1989 when Mikhail Gorbachev, President of the communist Soviet Union, was unwilling to apply the amount of force that might hold the Soviet Union together, and the anti-communist Revolutions of 1989 in the Soviet Union and in China made clear that communism was about to end in at least the Soviet sphere, and that consequently the American rationale for the Cold War — anti-communism — would soon end. So, America, having perpetrated many 'anti-communist' (but actually anti-independence, and in some cases even boldly anti-democracy) coups in Thailand 1948, Syria 1949, Iran 1953, Guatemala 1954, Chile 1973, and many other lands, needed a changed ideological excuse, in order to continue building-out its Empire (not yet called "the Washington Consensus"); so, the "Washington Consensus" became, itself, the new excuse. This 'consensus' of the U.S. and its allies consists in the imposition of "libertarian" or "neo-liberal" economic policies, as being an international obligation for countries in the "developing world" to accept and apply (often called "austerity," because it is austerity for the masses of that underdeveloped country's citizens, so that foreign investors can reap the profits from it). This 'consensus' became the new ideological excuse to extend the American Empire. However, as the appeal of "neo-liberalism" began to wane (as a result of its increasingly bad international reputation), a new excuse was increasingly needed. "R2P," or "Responsibility to Protect" the residents in other lands, became introduced, especially after around the year 2000, as the new, 'humanitarian', excuse for America and its vassal nations ('allies') to apply sanctions against, and even to invade and occupy, countries such as Iraq, Syria, and Venezuela — countries that, 'just by coincidence', happened to reject the Washington Consensus. This new excuse for America's spending approximately half of the entire world's annual military costs was more clearly putting forward the Washington Consensus as constituting the 'real' United Nations — the one that had a military force (and that didn't have Russia, China, or any other recalcitrant nation, on any "Security Council"). The U.S. regime champions R2P as being a 'humanitarian' motivation behind such sanctions, coups, and invasions, for 'regime-change' against recalcitrant countries, such as Iraq, Syria, and Venezuela. The American anti-'communist' organization, Human Rights Watch, and the British anti-'communist' organization Amnesty International, now became especially prominent, as public endorsers of R2P. Often, however, subversion by the U.S. succeeded at conquest, without there even being any need to apply sanctions (or worse). R2P isn't necessary for those types of operations — subversion. An example is Brazil, in regard to the ending of any functional democracy in Brazil and the imprisonment of the popular democratically elected President, Luiz Inácio Lula da Silva ("Lula") and replacment of him by a far-right regime. The U.S. regime, prominently including Joe Biden, did it, so as to extract from Brazil's poor the money to pay to foreign investors to buy and strip that nation, in accord with the dictates of the IMF and the rest of the Washington 'consensus'. By the time of 19 July 2017, the U.S. Justice Department publicly admitted "It is hard to imagine a better cooperative relationship in recent history than that of the United States Department of Justice and the Brazilian prosecutors" who had rigged the 'evidence' that got President Lula thrown into prison. A remarkable article at Brasil Wire — which has been copied many times to the web archives — "Hidden History: The US 'War On Corruption' In Brasil", documents (with 77 links) U.S. subversion, which had regained U.S. control of that country, by means of a coup that was a cooperative effort by the aristocracies of both the United States and Brazil. Subsequently, on 15 June 2019, The Intercept bannered "Glenn Greenwald Explains the Political Earthquake in Brazil Caused by Our Ongoing Exposés" and linked to, and described, how the anonymously supplied evidence that they had published had laid bare the rigging of the case against Lula that had transformed Brazil from being a budding democracy, into its present fascist regime — again into being a country that U.S.-and-allied billionaires can exploit virtually without limit.
The U.S. regime's emphasis upon 'corruption' had been central to the 'justification' of ousting Lula. This is an example of another excuse that the U.S. and its allies employ in order to 'justify' their imperialism: it's America's global 'anti-corruption' campaign. Agents of U.S. billionaires had actually established Transparency International at the very same time as they did the Washington Consensus, as a means to rig the corruption-rankings of countries, so that the World Bank would be able to 'justify' charging higher interest rates to countries that America's aristocracy aim to conquer (regardless of whether that conquest was by subversion — such as in Brazil — or else by sanctions, or by coup, or by military invasion).
Consequently, the American Empire started, on 26 July 1945, in order to 'conquer communism' (U.S. President Harry S. Truman, on that date, got sucker-punched into that support of imperialism, and he remained so); and, then, after 24 February 1990, that ideological excuse morphed into the "Washington Consensus" imposition of "libertarian" or "neo-liberal" economic policies; and, then, it morphed yet again,into 'responsibility to protect' (or, as one of its champions put it, 'Sovereignty is an anachronistic concept' and should therefore be ignored); and, then, the alleged motivation came increasingly to rely upon 'anti-corruption'. Regardless of the excuse, however, the actual intention has remained unchanged, ever since the Cold War started on 26 July 1945. Basically, America would impose its own world-government, and only the excuses for it were changing, over time — new paint on an old building — and, "To hell with the U.N.!" Billionaires' greed was never being presented as the motivation behind their empire (just as the aristocracy's greed has been behind every empire). But, after the time of Ronald Reagan's election to the U.S. Presidency in 1980, the idea that "Greed is good" has been advocated by some U.S. officials; and some Americans even use that idea (such as "capitalism") in order to argue for the Washington Consensus.
The U.S. and its allies believe that the English Empire is okay; the U.S. Empire is okay; the Spanish Empire was okay; the Italian Empire was okay, the French Empire was okay, the Dutch Empire was okay, the Portuguese Empire was okay; the German Empire was okay; the Russian Empire was okay; the Japanese Empire was okay; the Chinese Empire was okay, and so forth. And, this imperialism-accepting view of morality is profoundly contrary to the morality of today's Russia, China, and their allies, all of which believe, instead, that imperialism by any nation is evil, because each nation's Government is sovereign over only its own land, and because national sovereignty consists in the right of each nation's Government to rule over all of the internal matters within its own land-area. No national government, or alliance of national governments, should be able to dictate anything of the internal affairs in any other country. This is democracy between nations; it is international democracy. Democracy (or not) within a nation is no valid concern of international law, but is inevitably and entirely a matter of national law: the nation's Constitution, and the entire national legal system. Foreigners should not be dictating that. To do so is international dictatorship.
Though all nations share a view that international matters require international agreements and international laws which are based upon international agreements, and therefore they all share the view that an international government, of some sort, is required, in order to enforce international agreements, the imperialistic countries believe themselves actually to be such international governments, or else that they are being ruled by such an international government ("the Empire," "the Washington Consensus," or whatever they might call it). The anti-imperialist countries believe that that's not true, and that imperialism is what leads to interference in the internal affairs within other countries, and thereby produces wars, which are especially evil wars — ones that are of the aggressive type, aiming to expand the attacking nation's control, to extend over additional lands. That's international theft. Russia, China, and their allies, refuse to accept it.
Whereas anti-imperialist countries believe that any violation of a nation's sovereignty — other than in response to an invasion from that country — is evil, pro-imperialist countries believe that it's good, if one country agrees to be ruled by another country. (In the view of pro-imperialists, the agreement of one country to be ruled by another is alleged to be sometimes voluntary, and not to be the result of invasion and conquest or other means of external control — it's alleged to be a 'voluntary' empire. Normally, the imperial country demands each of its 'allies', or vassal-nations, to say that their 'alliance' is 'voluntary'. This myth is part of the imperial system.)
What politically divides the world today is precisely this difference: imperialism versus anti-imperialism — NOT capitalism versus socialism. (In fact, some countries, such as the Scandinavian ones, blend capitalism with socialism, and maintain higher levels of democracy than do the more ideologically rigid and more purely capitalistic countries such as the United States do.) So, there isn't (and there never really was) any necessary correlation between democracy on the one hand, and capitalism versus socialism on the other: it was a figment of U.S.-allied propagandists' imaginations — a lie — to suggest that capitalism goes with democracy. Nazi Germany was capitalist; fascist Italy was capitalist; imperialist Japan was capitalist, but they all were dictatorships, not, at all, democracies. For example: the Italian dictator Mussolini — the founder of fascism — said that fascism is "corporationism," and he rejected both socialism and democracy. You can read here Mussolini's essay on "Capitalism and the Corporatist State", in which he was defining "fascism," or his synonym for it, "corporationism," and what he said in that essay describes the U.S. and its allied Governments today, as they actually are: today's U.S. and its allied Governments are "corporationist" or "fascist," as Mussolini described that, in 1933. Earlier, in 1914, Mussolini had said that "I shout it loudly: anti-war propaganda is a propaganda of cowardice." He said that every nation seeks to expand, and that there is nothing wrong with this: "Imperialism is the eternal and immutable law of life. At bottom it is but the need, the desire, and the will for expansion, which every living, healthy individual or people has in itself." He wasn't similar to America's leader in the 1930s, but he was similar to most American leaders of today. (For example, Barack Obama — though silk-tongued, unlike the less-deceptive and more forthright Mussolini — said repeatedly that every nation except America is "dispensable": only America is not.) On 2 October 1935, Mussolini announced his war on Ethiopia, as providing a way for Ethiopians to share in Italy's glory: "For many months the wheel of destiny, under the impulse of our calm determination, has been moving toward its goal; now its rhythm is faster and can no longer be stopped. Here is not just an army marching toward a military objective, but a whole people, forty-four million souls, against whom the blackest of all injustices has been committed – that of denying them a place in the sun."
Basically, what Truman started on 26 July 1945 was America's becoming, itself, a fascist nation. Franklin Delano Roosevelt was deeply anti-fascist, and had hoped to start the U.N. as the international democratic federal republic of nations, but Truman shaped what the U.N. became instead, which is a mere talking-forum that can do only what there exists virtual unanimity to do. So, effectively, "international law" has become, and now is, whatever the U.S. regime wants to do. Tin-pot invading dictators can be prosecuted, but America's invading dictators (who lead vastly more mass-murdering and destructions of nations than the tin-pot ones do) can't. FDR and the allies (especially Russia, which wasn't even a democracy) defeated the fascists, but Truman (largely by mistake, instead of by intention) led the fascist resurgence and post-WW-II victory.
First, this difference, between the U.S. and the countries that it attacks, will be exemplified here in the case of U.S. versus China, and then it will be exemplified in the case of U.S. versus Russia. In each instance, the example applies also with regard to each of those two countries' allies:
On October 9th, America's Public Radio International (PRI) bannered "Biden says he'll make China quit coal. Can he deliver?", and sub-headed "China is on a coal spree, financing and providing technical expertise to roughly 60 new coal-fired power plants outside its borders." But China (unlike the United States) is actually committing itself to reduce, instead of to expand, its usage of coal, and that fact is simply omitted from the PRI article, because PRI (like all of America's major news-media) is an agency of U.S. Government propaganda — indoctrination. How, then, can their article claim "China is on a coal spree?" Is it simply a lie? No. The article isn't about that (China's domestic coal-usage). It is strictly about China's building coal plants in other countries, because this is the issue that provides U.S. propagandists an opportunity to present the Chinese Government as being in need of regime-change. That's essential, in order to maintain public support for the U.S. Government's anti-China sanctions and other hostile policies toward China. It's propaganda, for sanctions, subversion, and maybe later a coup, or even an outright U.S.-and-allied invasion, against China.
As regards China's domestic usage of coal, an article was published, on September 30th, in the significantly less propagandistic (because not so beholden to the U.S. or any Government) Asia Times, headlined "China's carbon neutral pledge – pipe dream or reality?", which sub-headlined "Xi's goal to be carbon neutral by 2060 clashes with China's geopolitical interests," and that article noted how extraordinarily dependent, upon coal, China — a coal-rich nation — is, and has been while its economy has been growing at a breakneck pace. This article also noted: "The US, the world's largest economy, and second largest carbon dioxide emitter, for its part, is the only major world power that has not announced plans to go carbon neutral." That fact, of course — America's refusal to go carbon-neutral, and its 4 November 2019 abandonment of the 2016 Paris climate agreement, which both China and Russia remain committed to — somewhat punctures the U.S. Government's case against China as being a global-warming villain. The U.S. doesn't even have plans to restrict its CO2-emissions.
Furthermore, this news-article opened:
China is trying to spearhead a new climate change agenda that has the potential to dramatically reduce global greenhouse gas emissions by next decade and beyond and help the world's second largest economy and most populous nation become a global climate change leader.
Last week, Chinese President Xi Jinping surprised his listeners at the virtual UN General Assembly in New York when he announced that China would be carbon neutral before 2060, and ensured that its greenhouse gas emissions would peak in the next decade.
This is a severe contrast to the U.S. Government. Nothing was said about it in the PRI article.
The PRI article deals with this problem for U.S. propagandists by falsely insinuating (which is the way that propaganda usually works) that the Chinese Government's publicly announced plans are not to be taken seriously but are only communist propaganda:
Inside China, those overseas coal plants are often portrayed as benevolent. Jingjing Zhang, one of China's top environmental lawyers, said that "from the Chinese government perspective, it is a way of giving. 'We are helping the developing world … helping those countries have a better economy.'"
And if its smoke-spewing projects drive up the world's temperatures?
"The argument from China's government," Zhang said, "is that it's not the Chinese government's responsibility. It is the host government's responsibility."
Actually, that view, which is expressed by China's Government, is a basic operating principle of that Government's foreign policies. It isn't just propaganda; it is, instead, ideology — it is China's, Russia's, Iran's, and many other countries', ideology: anti-imperialism (versus America's imperialism, America's moralistic 'regime change' con, like "Saddam's WMD"). Just as imperialism has become America's ideology, anti-imperialism is the ideology of the countries that the U.S. propaganda-media attack.
The anti-imperialist ideology (supporting international democracy among and between nations — rejection of international dictatorship — instead of supporting international conquest and occupation or control over nations) was stated privately by U.S. President Franklin Delano Roosevelt during the closing years of World War II — he blamed both of the two World Wars on imperialism, and was passionately committed to ending imperialism, by means of the United Nations. That's an institution he actually invented, and even named (but all of this was done privately, not publicly, because he wanted buy-in from both Stalin and Churchill, and the latter, Churchill, argued feroociously with him against it, because Churchill was — and had always been — a champion of continuing, and even expanding, the British Empire). But FDR died on 12 April 1945, just before the U.N. would be organized. And his immediate successor, Harry S. Truman, shaped the U.N. so as for imperialism to be able to continue, in order for America to become the world's first global empire, by means of sanctions, coups, and outright invasions, in order for the U.S. Government to be able to spread its influence and control. After WW II, America developed the biggest empire the world has ever had.
FDR's concept of international law was that only a democratic global federation of nations, which he planned to be the "United Nations," would, or even could, be the source for international law, because, otherwise, the history that had produced the two world wars — contending and competing gangs of nations, imposing their 'laws' upon their conquests, and trying to expand their empire — would continue. And that ancient system, of empires, has been continuing, despite what had been FDR's hopes and plans. The U.N. that was created, was designed by Truman's people, not by FDR's.
I have written elsewhere about how crucial this difference of moral viewpoints is between Putin and the U.S. Government, which also explains why the U.S. and its allies also want to regime-change him and grab Russia. In terms of domestic policies, Putin is determined that the State not be controlled by the nation's billionaires; and this, too, is a principle that the U.S. Government and its allies cannot tolerate. (The Washington Consensus instead endorses it, in principle, as part of "the free market.") The U.S. and its allies refuse to accept any nation's leader who is unalterably opposed either to being controlled from abroad, or to being controlled by his/her own nation's billionaires. FDR refused for America to be controlled by America's, or by any country's, billionaires.
FDR was correct; Churchill was wrong; but Truman sided with Churchill (who got backed up by General Eisenhower, who seems to have clinched Truman's decision because Ike was an American). And, on 24 February 1990, G.H.W. Bush made the equally fateful decision to continue Truman's Cold War. And all the rest is history. Truman and G.H.W. Bush shaped it. We are living in it. It did trillions of dollars worth of good for the investors in corporations such as Lockheed and Exxon. That decision, by the U.S. Government, has been the choice of the people, America's international billionaires, who, behind the scenes, have controlled the U.S. Government after FDR died, on 12 April 1945. It's the new America: the imperial America. And it's done not only by America's Presidents, but by almost all members of the U.S. Congress. For a typical example of this: the 2017 "Countering America's Adversaries Through Sanctions Act", against Russia and against Iran, passed by 419 to 3 in the U.S. House, and then 98 to 2 in the U.S. Senate. Imperialism is just about the only issue on which there is virtual unanimity in today's Washington. It is truly bipartisan, there. Both of the billionaires' Parties are war Parties. This is especially remarkable for a country that no country even threatens to invade (much less has invaded, since 7 December 1941). Its military Department is called the "Defense Department," instead of the "Aggression Department." Is that name dishonest? Should it be changed, to something more honest? Maybe it should be changed back, again, to being called the "War Department." But, unlike when it was called that, it now is 100% the Aggression Department. So, shouldn't it be called that, now? Shouldn't a spade be called a "spade," instead of just "a gardening tool"? If it's the Aggression Department, why don't they call it that?
Author's note: first published at Strategic Culture
Global Warming And COP26: Issues And Politics
The president's massive social services and infrastructure package is under consideration by Congress. The problem is Senator Joe Manchin, a Democrat from West Virginia.
Not only is West Virginia a coal-producing state but Mr. Manchin owns two coal companies. Although in a blind trust operated by his son, it is clear that coal companies make money when they sell coal.
But coal is a serious polluter, possibly the worst among fossil fuels. Any serious attempt to reduce the impact of climate change will replace coal with at least natural gas — available in abundance and emitting almost 50 percent less CO2 according to the US Energy Information Administration.
Republicans — many of whom deny global warming following Trump's lead — adamantly oppose the plan en bloc, so Senator Manchin's vote is crucial. For the moment then, the fate of the planet lies in the hands of one man because, quite simply, if the US backs off, China will be relieved of pressure — also Russia which has an abundance of fossil fuels.
Hence the importance of the COP26 climate summit scheduled for October 31 – November 2 in Glasgow. Originally planned for 2020, the meeting was postponed to 2021 due to the pandemic. The town is preparing for an influx of 25,000 people as lobbyists, conference attendees and demonstrators arrive.
It is an interesting meeting, liked by some to a teacher requiring a class to prepare and bring term papers. The 200 countries represented will be bringing their plans to meet the goals of the Paris accords. These require the signatories to commit to enhance ambitions every five years — thus 2020 postponed to 2021 — under the so-called 'ratchet mechanism'. The Paris Accords aimed to limit global warming to less than 2 degrees Celsius and to aim for 1.5 degrees Celsius.
As often, people leak documents to help their agenda. This time a huge leak shows how important fossil fuel using and producing countries are attempting to modify a crucial scientific report. Oil producer Saudi Arabia, coal producer Australia and heavy user Japan are among those questioning a rapid change from fossil fuels. Saudi Arabia for one also lobbied previously in 2015 with some success.
This time the lobbying effort consists of more than 32,000 submissions (by governments, corporations and other interested parties) to the team of scientists preparing scientific reports designed to coalesce the best science on tackling global warming. One can imagine the headache for the scientists, who for the most part have a regular job, often as professors. Produced as "assessment reports" by IPCC (the UN's Intergovernmental Panel on Climate Change) these represent a consensus of the views of different governments, and are used by them to decide what action will be needed.
The many bodies involved, the complicated murky politics and the enormous pressure from different parties all point to the crucial fact that billions of dollars are involved now in today's dollars versus promises of a better and distant future.  We can only hope we have  decision makers with foresight, and leaders without Trumpian climate change ignorance and excess.
America's Two-Tiered Justice System
The Constitution states only one command twice. The Fifth Amendment says to the federal government that no one shall be "deprived of life, liberty or property without due process of law." The Fourteenth Amendment in 1868, uses the same eleven words, called the Due Process Clause, to describe a legal obligation of all states. These words have as their central promise an assurance that all levels of government must operate within the law and provide fair procedures to all its citizens.
In this politically divisive climate, the central promise has been broken with little to no assurance that one can trust the American democratic system where some courts have disavowed their responsibility to uphold the Constitution's meaning of the laws passed by Congress. For instance, the Bill of Rights was passed because of concepts such as freedom of religion, speech, equal treatment, and due process of law were all deemed so fundamental to protect every legal resident in the nation; yet we are now witnessing politically charged judicial appointments eradicating these principles under which all persons and entities are accountable to equally enforce and independently adjudicate, as well as being consistent with international human rights.
On the heels of the Chinese coronavirus, there is an escalating epidemic of unequal justice and character assault where much of the news media is politically aligned with the rulers in turning a blind eye or complicit in the coverup; and in some cases, ravenously endorses the demise of what has essentially now become political dissidents falsely accused, intimidated, and jailed. While many Americans are attempting to scrape by in difficult times, they remain astute to the moral failure of the elites in power as well as the tacit elected opposition's assiduous silence in whitewashing the legal duplicity. Historical trends over centuries of betraying the peasants eventually succumbs to a reckoning where the privileged corrupt politician and their corporate fascists will be exposed and held accountable in some fashion.
Americans are confounded by the coronavirus decrees requiring masks to be worn for thee and not for me double standards. The politicians hammer away at enforcing mask mandates on the common folk, yet they do not adhere to their own edicts while attending fine dining with their elite backers. Speaker of the House Nancy Pelosi, Californian Governor Gavin Newsome, and Chicago Mayor Lori Lightfoot all violated their own mask mandates in public venues while the masked servants waited on them.
President Biden was caught on video walking maskless through a swanky Washington restaurant in violation of the District's laws on facial coverings, yet regular citizens are subject to civil penalties which result in fines of $1000.00 or revocation of licenses during the COVID-19 emergency. In defending the emperor, White House press secretary Jen Psaki said we should 'not overly focus on moments in time that don't reflect overarching policy.' These double standard by the progressives are a far cry from Americans being punished and ostracized all over the country for not wearing a mask.
Identity politics has resulted in two systems of justice – one where BLM rioting and looting is described by the media as peaceful demonstrations and where assaulting police has no criminal consequences; yet the January 6th actions at the Capital has resulted in the largest round up of protesters ever seen in America. It is estimated that the Federal Government has upwards to 70 rioters/trespassers in solitary confinement and they are only let out in a larger area for one hour at 2 am due to COVID. Some of those being held in detention have been charged with trespassing on restricted grounds, others with assault and obstruction, and some haven't been charged with anything. There are no bail hearings for these political activists yet BLM and Antifa rioters typically spend one night in the brig and let out the next day to rejoin the frontlines of carnage.
Senate Majority Leader Chuck Schumer has vocally pushed for the January 6th 'insurrectionists' to be added to the TSA no-fly list. Civil liberties are being trampled by exploiting insurrection fears with people in attendance no longer permitted to take a flight in their own country and they have not been convicted of a crime. This action by the government had previously only happened to suspect foreign terrorists, and now it is happening to Americans under suspicion. We see no similar actions taken against the militant Antifa anarchists who attacked and torched federal buildings in Portland.
Washington DC has essentially been abusing these inmates in captivity. There have been complaints on the nourishment of their fellow Americans where they are served white bread and a packet of tartar sauce. This is ultimately a violation of the 8th Amendment that prohibits the federal government from imposing excessive bail, nor cruel and unusual punishments, and from inflicting unduly harsh penalties. Some judges are expressing concern at the length of these pretrial incarcerations, however they've largely deferred to the Justice Department. Meanwhile anarchists who burn down buildings and shoot projectiles at police officers and federal buildings have charges dismissed. Justice is not equal.
One female trespasser was shot dead by police during the Capital unrest and there was no outcry or charges against the officer. She was white and a Trump supporter. Federal prosecutors are not seeking criminal charges against the police lieutenant whose single shot killed Ashli Babbit, the 14-year veteran who served four tours with the US Airforce. If the unarmed Babbit committed any crime, it would have been for trespassing, a misdemeanor that should have seen her arrested and not slain. The lieutenant's life was not at risk nor was he saving the lives of others as he stood with numerous police officers in riot gear and strapped with submachine guns. If a member of BLM was shot dead by police during an unlawful riot, there would have been an immediate racial outcry from political elites and from across the news media for justice followed by looting local retailers and ransacking a police precinct. The action by BLM is considered righteous violence whereas the slain Babbit had it coming to her.
On a very disturbing and new level of injustice is the threatening actions being taken against parents of schoolchildren by the Department of Justice. Most Americans are familiar with the Patriot Act following 9-11 where the National Security Division conducts counterterrorism operations against foreign adversaries planning suicide bombings and stealing nuclear secrets. Now the Biden Administration, under Attorney General Merrick Garland, has turned the NSD's crosshairs against everyday Americans conducting their civil duties and free speech as school board meetings.
Garland's actions followed the National School Boards Association's (NSBA) claim that American public schools and its education leaders are under immediate threats and intimidation as parents grow frustrated over the divisive neo-Marxist Critical Race Theory being injected into their children's curricula. This is clearly an injustice to weaponize the DOJ and FBI investigators to intimidate and arrest parents under the same counterespionage to that of Al Qaeda and ISIS. Parents may be angry, but they are certainly not domestic terrorists in taking on the powerfully partisan school unions who somehow believe they are justified to influence civilization by indoctrinating their children.
Garland's poster boy for his hideous partisan support of the NSBA is a Virginia father who was arrested at a school board meeting when he attempted to raise the alarm over his young daughter being raped in the school washroom. The father became the symbol of angry parents confronting school officials when he was taken down by several police officers and apprehended for disorderly conduct and resisting arrest. He became vocally upset when school officials denied the attack on his daughter, but he was not physically confrontational.
The father said it is scary that our government will weaponize themselves against parents and they're using my video across the nation to spread fear; while the school officials did not seem to want to listen to him regarding his daughter being assaulted by a boy wearing a skirt who took advantage of transgender rules to access the girl's washroom. The boy has now been charged with two counts of forcible sodomy, one count of anal sodomy, and one count of forcible fellatio related to the incident at that school. At a later date, the same boy was charged for a similar attack at neighboring school where he allegedly forced a victim into an empty classroom where he held her against her will and inappropriately touched her. Regardless of the raped daughter, Garland and the NSBA still have their video of the father being wrestled down to support the use of the FBI against parents and send a chilling effect on harmless dissent.
The Russian collusion narrative against then President Donald Trump may seem dated, however it can never be swept aside or forgotten in what may well have been the biggest political scandal and injustice to a man in American history. The country endured four years investigating Russian collusion into the legitimacy of Trump's 2016 presidential win with senate and congressional impeachment hearings over a Clinton-paid-for fake dossier, the biased Obama hatchet men overseeing the FBI and CIA shirking the law, a frenzied media that never let up on Trump's guilt, and a special counsel comprised of Clinton partisans that turned over every leaf that eventually found the nearly crucified Trump to be innocent of the false charges. The former president had to withstand an incessant blitzkrieg of injustice through his entire presidency while leading the most powerful country in the world.
On the hand, there is compelling evidence that President Joe Biden spent years while in government enriching himself through family ties, specifically his son Hunter, to the tune of millions of dollars in foreign money from China, Russia, and Ukraine. The foreign players simply used the unqualified son to leverage access to Biden while satisfying Hunter's greed and questionable lifestyle. Biden has little to no ability to stand up to China or Russia knowing they are holding damaging transactions over his head. There have been no investigations into Biden's quid-pro-quo against Ukraine or the transfer of tens of millions of dollars to Biden family members, no impeachments, and the news media buried these stories; including damaging information found on Hunter's laptop during the 2020 presidential election. Had Trump and his sons engaged in these activities, there would have been a very different level of justice.
What of this injustice that is making its mark on history? If we take a moment to think through the confusion of the moment and see the morale issue involved, then one may refuse to have this sense of justice distorted to grip power rather than for the good of the country. Those who have sown this unjust wind may eventually reap a whirlwind that provokes reform by convulsion of the people instead of a natural order of business. We must all remember that democracy lies with the people of this land and whether the nation will be stirred to stand for justice and freedom in this hour of distress and go on to finish in a way worthy of its beginning.
Biden's Department of Justice: parents as domestic terrorists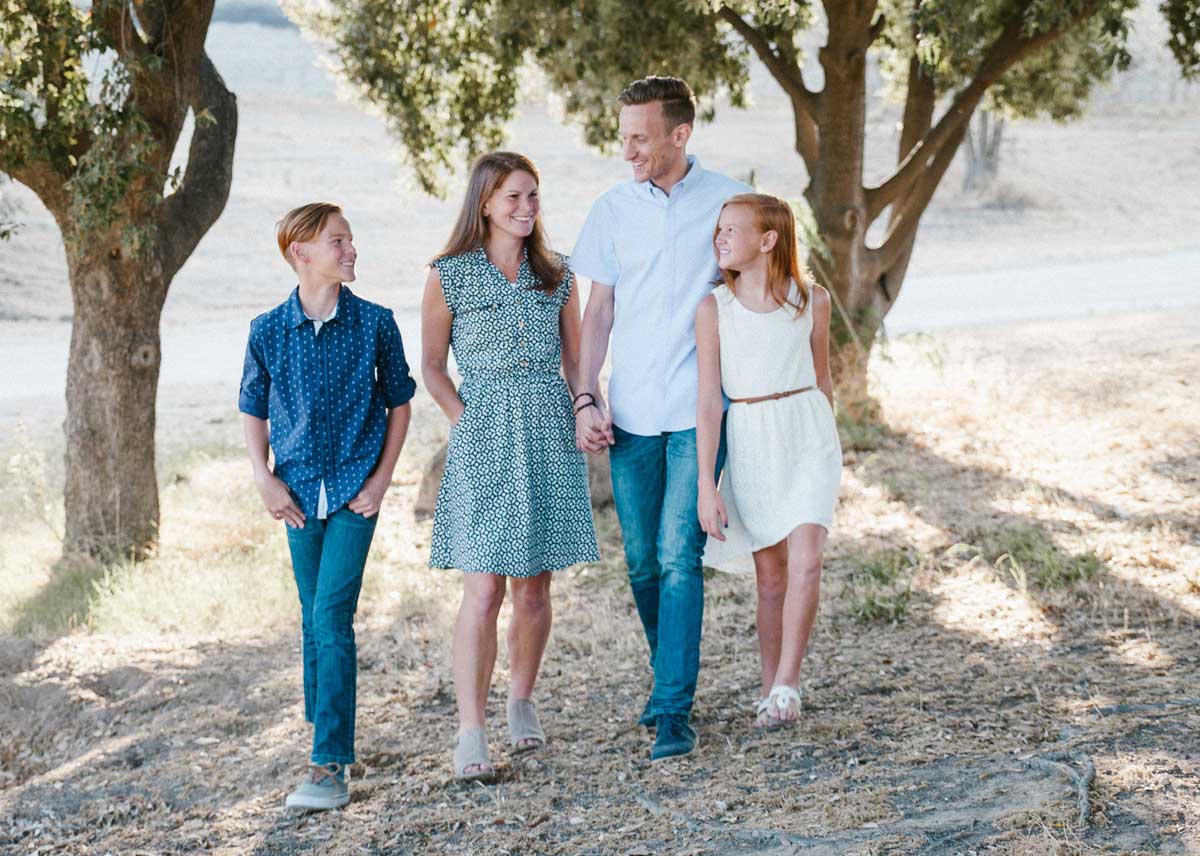 In recent developments in the United States, US Attorney General, Merrick Garland, and the FBI have put under the FBI radar parents as potential domestic terrorists. You heard it right. This is now a new formal legal policy contained in memos of the Department of Justice trying to reign in parents discussions on Biden's new school curricula. They are not going after potential outbursts but outright terrorism.
This is an attack on freedom of speech in the sense that parents have the right to discuss and disagree with the new Biden school curricula. This is where the issue originated: parts of Biden's new school curricula are not accepted by many parents and if they disagree, the FBI treats them now as potential domestic terrorists as a matter of policy. Apart from a First Amendment case, this is also a case for international human rights law and I reported the development to the UN Special Rapporteur on freedom of speech this week hoping to get a statement.
The Department of Justice is referring to some constitutional provision on "intimidation of views" to override and take down one of the most firmly established rights, the right to freedom of speech, in quite frankly a ridiculous interpretation. Those parents that dare to speak up against controversial parts in the new text books could be investigated for domestic terrorism. This is the most incompetent interpretation on limitations of freedom of speech I have seen in awhile.
Garland and the FBI have totally lost their marbles. The woke discussion is not funny to me anymore. It increasingly looks like a woke tyranny that has nothing to do with rights and equality anymore but simply serves as a vehicle to empower the FBI to run wild against regular people. This lunacy needs to be stopped.