U.S. versus China, and U.S. versus Russia
The main ideological conflict in the world used to be between capitalism versus communism. After the end of the Soviet Union in 1991, that became replaced by the ideological conflict being between imperialism and anti-imperialism. With the expansion of America's NATO military alliance against Russia, after 1991 — after the communist dictatorship there ended — to include as new members all of the Soviet Union's former Warsaw Pact allies in Europe, and with America's aim now being to bring into NATO the former Soviet allies to the south of Russia, such as Azerbaijan and Georgia, American imperialism is viewed in Russia increasingly as an existential threat, which it certainly is.
The basic difference between the U.S. Government and its allies, on the one hand, and between Russia and China and their allies, on the other, is the same difference in either case: whereas the U.S. and its allies require other Governments to follow their instructions, and consider their own instructions to be moral demands (and thereby binding, actually commands instead of mere suggestions), Russia and China and their allies reject — on principle — any country's dictating to another. They don't consider it to be moral, at all, but instead profoundly immoral — they consider it to be imperialistic, dictatorial, bullying, hostile toward international democracy — and they simply won't accept it; they reject it morally, outright. Iran, too, feels that way about the matter. So, too, do many other countries. That's the basic difference: the imperialists versus the anti-imperialists.
In other words: the U.S. and its allies consider imperialism — the supposed right of a nation to command another nation — to be something that should be within the bounds of, and accepted by, international law. The U.S. Empire doesn't call itself an "Empire," but it is one, and its empire is therefore called instead "the Washington Consensus", which is a "consensus" in hostility against whatever countries the U.S. Government wants to become regime-changed — to turn into an American colony. The "Washington Consensus" is actually an imposed 'consensus'. It is a consensus against nations that disobey that 'consensus'.
The very concept of the "Washington Consensus" was created in 1989 when Mikhail Gorbachev, President of the communist Soviet Union, was unwilling to apply the amount of force that might hold the Soviet Union together, and the anti-communist Revolutions of 1989 in the Soviet Union and in China made clear that communism was about to end in at least the Soviet sphere, and that consequently the American rationale for the Cold War — anti-communism — would soon end. So, America, having perpetrated many 'anti-communist' (but actually anti-independence, and in some cases even boldly anti-democracy) coups in Thailand 1948, Syria 1949, Iran 1953, Guatemala 1954, Chile 1973, and many other lands, needed a changed ideological excuse, in order to continue building-out its Empire (not yet called "the Washington Consensus"); so, the "Washington Consensus" became, itself, the new excuse. This 'consensus' of the U.S. and its allies consists in the imposition of "libertarian" or "neo-liberal" economic policies, as being an international obligation for countries in the "developing world" to accept and apply (often called "austerity," because it is austerity for the masses of that underdeveloped country's citizens, so that foreign investors can reap the profits from it). This 'consensus' became the new ideological excuse to extend the American Empire. However, as the appeal of "neo-liberalism" began to wane (as a result of its increasingly bad international reputation), a new excuse was increasingly needed. "R2P," or "Responsibility to Protect" the residents in other lands, became introduced, especially after around the year 2000, as the new, 'humanitarian', excuse for America and its vassal nations ('allies') to apply sanctions against, and even to invade and occupy, countries such as Iraq, Syria, and Venezuela — countries that, 'just by coincidence', happened to reject the Washington Consensus. This new excuse for America's spending approximately half of the entire world's annual military costs was more clearly putting forward the Washington Consensus as constituting the 'real' United Nations — the one that had a military force (and that didn't have Russia, China, or any other recalcitrant nation, on any "Security Council"). The U.S. regime champions R2P as being a 'humanitarian' motivation behind such sanctions, coups, and invasions, for 'regime-change' against recalcitrant countries, such as Iraq, Syria, and Venezuela. The American anti-'communist' organization, Human Rights Watch, and the British anti-'communist' organization Amnesty International, now became especially prominent, as public endorsers of R2P. Often, however, subversion by the U.S. succeeded at conquest, without there even being any need to apply sanctions (or worse). R2P isn't necessary for those types of operations — subversion. An example is Brazil, in regard to the ending of any functional democracy in Brazil and the imprisonment of the popular democratically elected President, Luiz Inácio Lula da Silva ("Lula") and replacment of him by a far-right regime. The U.S. regime, prominently including Joe Biden, did it, so as to extract from Brazil's poor the money to pay to foreign investors to buy and strip that nation, in accord with the dictates of the IMF and the rest of the Washington 'consensus'. By the time of 19 July 2017, the U.S. Justice Department publicly admitted "It is hard to imagine a better cooperative relationship in recent history than that of the United States Department of Justice and the Brazilian prosecutors" who had rigged the 'evidence' that got President Lula thrown into prison. A remarkable article at Brasil Wire — which has been copied many times to the web archives — "Hidden History: The US 'War On Corruption' In Brasil", documents (with 77 links) U.S. subversion, which had regained U.S. control of that country, by means of a coup that was a cooperative effort by the aristocracies of both the United States and Brazil. Subsequently, on 15 June 2019, The Intercept bannered "Glenn Greenwald Explains the Political Earthquake in Brazil Caused by Our Ongoing Exposés" and linked to, and described, how the anonymously supplied evidence that they had published had laid bare the rigging of the case against Lula that had transformed Brazil from being a budding democracy, into its present fascist regime — again into being a country that U.S.-and-allied billionaires can exploit virtually without limit.
The U.S. regime's emphasis upon 'corruption' had been central to the 'justification' of ousting Lula. This is an example of another excuse that the U.S. and its allies employ in order to 'justify' their imperialism: it's America's global 'anti-corruption' campaign. Agents of U.S. billionaires had actually established Transparency International at the very same time as they did the Washington Consensus, as a means to rig the corruption-rankings of countries, so that the World Bank would be able to 'justify' charging higher interest rates to countries that America's aristocracy aim to conquer (regardless of whether that conquest was by subversion — such as in Brazil — or else by sanctions, or by coup, or by military invasion).
Consequently, the American Empire started, on 26 July 1945, in order to 'conquer communism' (U.S. President Harry S. Truman, on that date, got sucker-punched into that support of imperialism, and he remained so); and, then, after 24 February 1990, that ideological excuse morphed into the "Washington Consensus" imposition of "libertarian" or "neo-liberal" economic policies; and, then, it morphed yet again,into 'responsibility to protect' (or, as one of its champions put it, 'Sovereignty is an anachronistic concept' and should therefore be ignored); and, then, the alleged motivation came increasingly to rely upon 'anti-corruption'. Regardless of the excuse, however, the actual intention has remained unchanged, ever since the Cold War started on 26 July 1945. Basically, America would impose its own world-government, and only the excuses for it were changing, over time — new paint on an old building — and, "To hell with the U.N.!" Billionaires' greed was never being presented as the motivation behind their empire (just as the aristocracy's greed has been behind every empire). But, after the time of Ronald Reagan's election to the U.S. Presidency in 1980, the idea that "Greed is good" has been advocated by some U.S. officials; and some Americans even use that idea (such as "capitalism") in order to argue for the Washington Consensus.
The U.S. and its allies believe that the English Empire is okay; the U.S. Empire is okay; the Spanish Empire was okay; the Italian Empire was okay, the French Empire was okay, the Dutch Empire was okay, the Portuguese Empire was okay; the German Empire was okay; the Russian Empire was okay; the Japanese Empire was okay; the Chinese Empire was okay, and so forth. And, this imperialism-accepting view of morality is profoundly contrary to the morality of today's Russia, China, and their allies, all of which believe, instead, that imperialism by any nation is evil, because each nation's Government is sovereign over only its own land, and because national sovereignty consists in the right of each nation's Government to rule over all of the internal matters within its own land-area. No national government, or alliance of national governments, should be able to dictate anything of the internal affairs in any other country. This is democracy between nations; it is international democracy. Democracy (or not) within a nation is no valid concern of international law, but is inevitably and entirely a matter of national law: the nation's Constitution, and the entire national legal system. Foreigners should not be dictating that. To do so is international dictatorship.
Though all nations share a view that international matters require international agreements and international laws which are based upon international agreements, and therefore they all share the view that an international government, of some sort, is required, in order to enforce international agreements, the imperialistic countries believe themselves actually to be such international governments, or else that they are being ruled by such an international government ("the Empire," "the Washington Consensus," or whatever they might call it). The anti-imperialist countries believe that that's not true, and that imperialism is what leads to interference in the internal affairs within other countries, and thereby produces wars, which are especially evil wars — ones that are of the aggressive type, aiming to expand the attacking nation's control, to extend over additional lands. That's international theft. Russia, China, and their allies, refuse to accept it.
Whereas anti-imperialist countries believe that any violation of a nation's sovereignty — other than in response to an invasion from that country — is evil, pro-imperialist countries believe that it's good, if one country agrees to be ruled by another country. (In the view of pro-imperialists, the agreement of one country to be ruled by another is alleged to be sometimes voluntary, and not to be the result of invasion and conquest or other means of external control — it's alleged to be a 'voluntary' empire. Normally, the imperial country demands each of its 'allies', or vassal-nations, to say that their 'alliance' is 'voluntary'. This myth is part of the imperial system.)
What politically divides the world today is precisely this difference: imperialism versus anti-imperialism — NOT capitalism versus socialism. (In fact, some countries, such as the Scandinavian ones, blend capitalism with socialism, and maintain higher levels of democracy than do the more ideologically rigid and more purely capitalistic countries such as the United States do.) So, there isn't (and there never really was) any necessary correlation between democracy on the one hand, and capitalism versus socialism on the other: it was a figment of U.S.-allied propagandists' imaginations — a lie — to suggest that capitalism goes with democracy. Nazi Germany was capitalist; fascist Italy was capitalist; imperialist Japan was capitalist, but they all were dictatorships, not, at all, democracies. For example: the Italian dictator Mussolini — the founder of fascism — said that fascism is "corporationism," and he rejected both socialism and democracy. You can read here Mussolini's essay on "Capitalism and the Corporatist State", in which he was defining "fascism," or his synonym for it, "corporationism," and what he said in that essay describes the U.S. and its allied Governments today, as they actually are: today's U.S. and its allied Governments are "corporationist" or "fascist," as Mussolini described that, in 1933. Earlier, in 1914, Mussolini had said that "I shout it loudly: anti-war propaganda is a propaganda of cowardice." He said that every nation seeks to expand, and that there is nothing wrong with this: "Imperialism is the eternal and immutable law of life. At bottom it is but the need, the desire, and the will for expansion, which every living, healthy individual or people has in itself." He wasn't similar to America's leader in the 1930s, but he was similar to most American leaders of today. (For example, Barack Obama — though silk-tongued, unlike the less-deceptive and more forthright Mussolini — said repeatedly that every nation except America is "dispensable": only America is not.) On 2 October 1935, Mussolini announced his war on Ethiopia, as providing a way for Ethiopians to share in Italy's glory: "For many months the wheel of destiny, under the impulse of our calm determination, has been moving toward its goal; now its rhythm is faster and can no longer be stopped. Here is not just an army marching toward a military objective, but a whole people, forty-four million souls, against whom the blackest of all injustices has been committed – that of denying them a place in the sun."
Basically, what Truman started on 26 July 1945 was America's becoming, itself, a fascist nation. Franklin Delano Roosevelt was deeply anti-fascist, and had hoped to start the U.N. as the international democratic federal republic of nations, but Truman shaped what the U.N. became instead, which is a mere talking-forum that can do only what there exists virtual unanimity to do. So, effectively, "international law" has become, and now is, whatever the U.S. regime wants to do. Tin-pot invading dictators can be prosecuted, but America's invading dictators (who lead vastly more mass-murdering and destructions of nations than the tin-pot ones do) can't. FDR and the allies (especially Russia, which wasn't even a democracy) defeated the fascists, but Truman (largely by mistake, instead of by intention) led the fascist resurgence and post-WW-II victory.
First, this difference, between the U.S. and the countries that it attacks, will be exemplified here in the case of U.S. versus China, and then it will be exemplified in the case of U.S. versus Russia. In each instance, the example applies also with regard to each of those two countries' allies:
On October 9th, America's Public Radio International (PRI) bannered "Biden says he'll make China quit coal. Can he deliver?", and sub-headed "China is on a coal spree, financing and providing technical expertise to roughly 60 new coal-fired power plants outside its borders." But China (unlike the United States) is actually committing itself to reduce, instead of to expand, its usage of coal, and that fact is simply omitted from the PRI article, because PRI (like all of America's major news-media) is an agency of U.S. Government propaganda — indoctrination. How, then, can their article claim "China is on a coal spree?" Is it simply a lie? No. The article isn't about that (China's domestic coal-usage). It is strictly about China's building coal plants in other countries, because this is the issue that provides U.S. propagandists an opportunity to present the Chinese Government as being in need of regime-change. That's essential, in order to maintain public support for the U.S. Government's anti-China sanctions and other hostile policies toward China. It's propaganda, for sanctions, subversion, and maybe later a coup, or even an outright U.S.-and-allied invasion, against China.
As regards China's domestic usage of coal, an article was published, on September 30th, in the significantly less propagandistic (because not so beholden to the U.S. or any Government) Asia Times, headlined "China's carbon neutral pledge – pipe dream or reality?", which sub-headlined "Xi's goal to be carbon neutral by 2060 clashes with China's geopolitical interests," and that article noted how extraordinarily dependent, upon coal, China — a coal-rich nation — is, and has been while its economy has been growing at a breakneck pace. This article also noted: "The US, the world's largest economy, and second largest carbon dioxide emitter, for its part, is the only major world power that has not announced plans to go carbon neutral." That fact, of course — America's refusal to go carbon-neutral, and its 4 November 2019 abandonment of the 2016 Paris climate agreement, which both China and Russia remain committed to — somewhat punctures the U.S. Government's case against China as being a global-warming villain. The U.S. doesn't even have plans to restrict its CO2-emissions.
Furthermore, this news-article opened:
China is trying to spearhead a new climate change agenda that has the potential to dramatically reduce global greenhouse gas emissions by next decade and beyond and help the world's second largest economy and most populous nation become a global climate change leader.
Last week, Chinese President Xi Jinping surprised his listeners at the virtual UN General Assembly in New York when he announced that China would be carbon neutral before 2060, and ensured that its greenhouse gas emissions would peak in the next decade.
This is a severe contrast to the U.S. Government. Nothing was said about it in the PRI article.
The PRI article deals with this problem for U.S. propagandists by falsely insinuating (which is the way that propaganda usually works) that the Chinese Government's publicly announced plans are not to be taken seriously but are only communist propaganda:
Inside China, those overseas coal plants are often portrayed as benevolent. Jingjing Zhang, one of China's top environmental lawyers, said that "from the Chinese government perspective, it is a way of giving. 'We are helping the developing world … helping those countries have a better economy.'"
And if its smoke-spewing projects drive up the world's temperatures?
"The argument from China's government," Zhang said, "is that it's not the Chinese government's responsibility. It is the host government's responsibility."
Actually, that view, which is expressed by China's Government, is a basic operating principle of that Government's foreign policies. It isn't just propaganda; it is, instead, ideology — it is China's, Russia's, Iran's, and many other countries', ideology: anti-imperialism (versus America's imperialism, America's moralistic 'regime change' con, like "Saddam's WMD"). Just as imperialism has become America's ideology, anti-imperialism is the ideology of the countries that the U.S. propaganda-media attack.
The anti-imperialist ideology (supporting international democracy among and between nations — rejection of international dictatorship — instead of supporting international conquest and occupation or control over nations) was stated privately by U.S. President Franklin Delano Roosevelt during the closing years of World War II — he blamed both of the two World Wars on imperialism, and was passionately committed to ending imperialism, by means of the United Nations. That's an institution he actually invented, and even named (but all of this was done privately, not publicly, because he wanted buy-in from both Stalin and Churchill, and the latter, Churchill, argued feroociously with him against it, because Churchill was — and had always been — a champion of continuing, and even expanding, the British Empire). But FDR died on 12 April 1945, just before the U.N. would be organized. And his immediate successor, Harry S. Truman, shaped the U.N. so as for imperialism to be able to continue, in order for America to become the world's first global empire, by means of sanctions, coups, and outright invasions, in order for the U.S. Government to be able to spread its influence and control. After WW II, America developed the biggest empire the world has ever had.
FDR's concept of international law was that only a democratic global federation of nations, which he planned to be the "United Nations," would, or even could, be the source for international law, because, otherwise, the history that had produced the two world wars — contending and competing gangs of nations, imposing their 'laws' upon their conquests, and trying to expand their empire — would continue. And that ancient system, of empires, has been continuing, despite what had been FDR's hopes and plans. The U.N. that was created, was designed by Truman's people, not by FDR's.
I have written elsewhere about how crucial this difference of moral viewpoints is between Putin and the U.S. Government, which also explains why the U.S. and its allies also want to regime-change him and grab Russia. In terms of domestic policies, Putin is determined that the State not be controlled by the nation's billionaires; and this, too, is a principle that the U.S. Government and its allies cannot tolerate. (The Washington Consensus instead endorses it, in principle, as part of "the free market.") The U.S. and its allies refuse to accept any nation's leader who is unalterably opposed either to being controlled from abroad, or to being controlled by his/her own nation's billionaires. FDR refused for America to be controlled by America's, or by any country's, billionaires.
FDR was correct; Churchill was wrong; but Truman sided with Churchill (who got backed up by General Eisenhower, who seems to have clinched Truman's decision because Ike was an American). And, on 24 February 1990, G.H.W. Bush made the equally fateful decision to continue Truman's Cold War. And all the rest is history. Truman and G.H.W. Bush shaped it. We are living in it. It did trillions of dollars worth of good for the investors in corporations such as Lockheed and Exxon. That decision, by the U.S. Government, has been the choice of the people, America's international billionaires, who, behind the scenes, have controlled the U.S. Government after FDR died, on 12 April 1945. It's the new America: the imperial America. And it's done not only by America's Presidents, but by almost all members of the U.S. Congress. For a typical example of this: the 2017 "Countering America's Adversaries Through Sanctions Act", against Russia and against Iran, passed by 419 to 3 in the U.S. House, and then 98 to 2 in the U.S. Senate. Imperialism is just about the only issue on which there is virtual unanimity in today's Washington. It is truly bipartisan, there. Both of the billionaires' Parties are war Parties. This is especially remarkable for a country that no country even threatens to invade (much less has invaded, since 7 December 1941). Its military Department is called the "Defense Department," instead of the "Aggression Department." Is that name dishonest? Should it be changed, to something more honest? Maybe it should be changed back, again, to being called the "War Department." But, unlike when it was called that, it now is 100% the Aggression Department. So, shouldn't it be called that, now? Shouldn't a spade be called a "spade," instead of just "a gardening tool"? If it's the Aggression Department, why don't they call it that?
Author's note: first published at Strategic Culture
Why Congress should be rough on Chris Miller at his testimony on Wednesday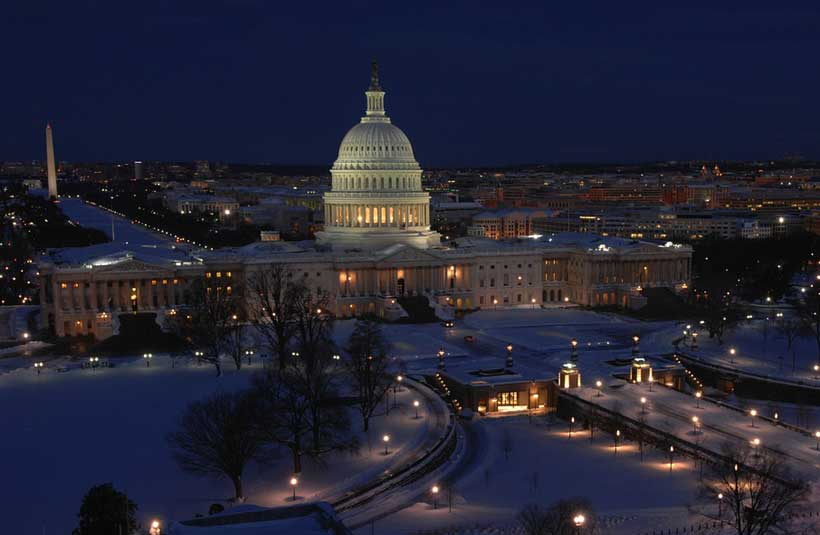 FBI director Chris Wray's weak congressional testimony in March left most of the Capitol attack questions unanswered and most of us scratching our heads: if the chiefs of the intelligence agencies don't know, then who does?
As I argued back in March, before Senate Wray picked the low hanging fruit questions — such as confirming that the Trump mob that stormed the Capitol was indeed Trump's mob and not some other people — while conviniently glazing over the real questions.
This is why the congressional testimony by former acting Secretary of Defense, Chris Miller, this Wednesday matters. The national guard mystery is still the elephant in the room that's still sitting in the corner in loud, deafening silence.
The House Oversight and Reform Committee has been looking for answers from federal intelligence agencies on Trump's role in the Capitol insurrection since day one. They have knocked on pretty much any door they could think of, requesting information from sixteen offices in total. That brings us to Wednesday when the Committee will hear from Chris Miller, as well as Jeff Rosen, former acting Attorney General, and Robert Contee III, District of Columbia Police Chief, in a hearing titled "The Capitol Insurrection: Unexplained Delays and Unanswered Questions."
Back in March, when Senate grilled Wray, the FBI director could not answer why the national guard was not sent in to quell the attack. Wray vaguely put the decision on local policy makers, conveniently circumventing federal responsibility.
Then months later, defense officials actually stated that the national guard was delayed for reasons of "optics" and worries over how it would look if Trump's mob was pushed out forcefully, as they should've been. Miller dragged his feet for hours before giving the green light, as he wanted to imagine what exactly the national guard's intervention will look like. The actual deployment took only 20 minutes, logistically speaking.
Miller has already spoken about Trump's "cause and effect" words responsible for inciting the Capitol attacks. And some commentators like Sarah Burris at Raw Story already predict that Miller is about to throw Trump under the bus on Wednesday.
But that's not enough. Where was Miller back then? The delay was his decision and no one else's. The Congressmen and Congresswomen of the House Oversight and Reform Committee chaired by Congresswoman Carolyn Maloney, should not go easy on Miller only because now, after the fact, he is willing to speak up against Trump. Now it's easy. Now it doesn't count.
Trump removed Secretary of Defense Esper over his objection to sending the national guard on the Black Lives Matter movement that sparked up exactly one year ago. That's why Trump replaced Esper with Miller. Miller could have also said no to Trump but he played along. That's why Miller doesn't get to play hero now. There are no heroes in the Trump Administration's aftermath. Some "cause and effect" talk and hypocritical outrage after the fact don't count. Now doesn't count. The House Oversight and Reform Committee shouldn't buy this. The time for cheap spins and late awakened conscience is up. Now is the time for real answers. Miller and Rosen should get a rough ride on Wednesday. Anything else would not be acceptable.
The Way Out of the Impasse Between Iran & U.S.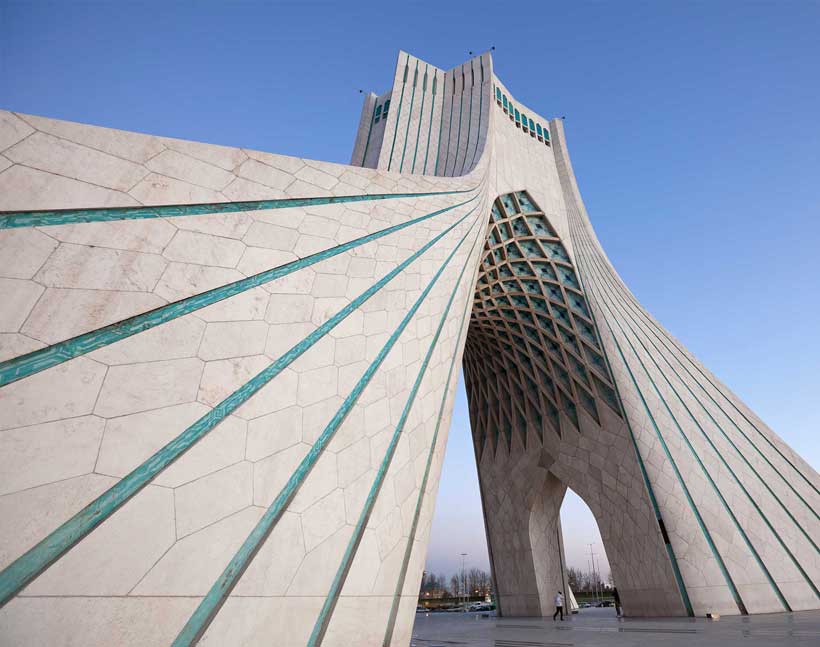 On June 18th, Iran will hold its Presidential election. The current Government is led by Iran's moderates, who are the people that aren't closed-minded to the possibility of America's being less than 100% determined to take back Iran as America had grabbed that country in the 1953 U.S. coup there, which ended Iran's democracy and installed the brutal and much-hated fascist Shah Reza Pahlevi. The non-moderates in Iran will not negotiate with the United States, and never did. Restoration of the Iran deal will be impossible if the non-moderates again win power there. But we have only until before that June 18th election to restore it, if it is to be done at all.
There is a superb explanation of this situation, by Alexander Mercouris, in a 38-minute talk by him at The Duran on 2 May 2021, and it is a preface to everything that I shall here be adding to it, which will be only my policy-conclusions which follow, I believe, quite logically, from the facts that he so clearly and accurately presents there. That video (which I recommend everyone to listen to) can be seen here:
He concludes by saying (and I add my comments [in non-italics and in-between brackets]), starting at 31:50-
We will see, over the next few weeks, whether the U.S. and Iran are able to overcome their common mistrust [which has resulted from Trump's having cancelled the Iran deal, which had taken years to negotiate] and find a way forward, or whether opponents of the JCPOA [the Iran deal] in the United States, in Saudi Arabia and Israel, and in Iran itself, will instead prevail. I should say that I think that this is going to be a key moment in the Middle East. If the United States is able to re-enter the JCPOA, after having made various steps to walk away from it [Biden's having promised that he wouldn't return to it unless Iran would first agree, in advance, to making concessions, beyond those it had made in the JCPOA, which — if Iran, which had adhered to the deal, which the U.S. did not, were to do that — would outrage the Iranian public and thus guarantee the current Iranian Government's fall and replacement by the non-moderates; so, that demand by Biden was stupid in the extreme], but if it re-enters it on Iranian terms [that is, unconditionally, which is the only way for the deal's violator to be able to return to the deal], then it would be very difficult for people in the Middle East to see it [because Biden had promised not to do that] as anything other than a major concession and a signal that the United States is, indeed retreating from the Middle East. Iran will, at that point, be in the ascendant, and it will probably increase its influence in places like Iraq, and possibly Syria and Lebanon also. The Saudis and Israelis, by contrast, will be dismayed, and no doubt they will consider what steps they should take, possibly distancing themselves, to some extent, not perhaps from the United States, but from this Administration [meaning that many mega-donors to the Democratic Party while Biden or Harris are leading the Party will quit or greatly reduce their donations to it, and that Republicans will probably then easily retake the U.S. White House in 2024]. The alternative, however, it seems to me, is worse [for the United States and everyone]. If the United States and Iran cannot agree a way forward, and the JCPOA [restoration] fails, then the situation is set up for a showdown, at some point, between the United States and Iran, with Iran, almost certainly in that case, pushing forward [under rule by its non-moderates] with its nuclear enrichment program, and forging, at the same time, ever-closer ties with the new Eurasian powers, Russia and China, which are increasingly working together. At that point, some kind of military hostilities, in the Middle East, become more likely.
The United States, once more, finds itself in a difficult position. It does so because of the way in which it has inserted itself, to such a degree, in the affairs of the Middle East, which, in some ways, it does not fully understand, and which it is certainly unable to control.
Trying to build long-term policy in the Middle East by an outside power, like the United States has done, is like trying to build a castle on a foundation of sand. The edifice might look imposing for a while, but eventually it crumbles.
It seems to me that, whatever happens, over the next few weeks, we are going to see, with these negotiations, the beginning of that long retreat, or, rather, a further step in that long retreat, of the United States, from the Middle East, and [from] that era, which began in the 1970s, when the United States managed to establish itself as the prevailing overwhelmingly dominant power across the Middle East and the country that essentially decided the course of decisions and events there.
So, this will be a step towards the end of an era. If so, however — if the United States manages to withdraw in an orderly way by agreeing to the JCPOA, despite the embarrassment and, to some extent, the humiliation [because Biden has promised not to do this] that it will suffer — that will at least provide a route for a dignified farewell.
If, on the other hand, the negotiations fail, and the JCPOA dies, then the eventual outcome of an American retreat from the Middle East will probably happen still, but the sequence of events will be disorderly, chaotic, and, perhaps, violent.
Biden chose, when he entered office in January, to commit his Administration to Trump's foreign policies. He accepted the relocation of the U.S. Embassy in Israel to Jerusalem, which was a slap in the face to the Palestinians. He accepted Trump's acceptance of Obama's policy that Crimea and Donbas — which had separated themselves from Ukraine after Obama's coup which had seized Ukraine's government in February 2014, as a result of a plan by Obama which had started forming in Obama's Administration in 2011 — must be seized back by Ukraine, and Biden promised that the United States would help Ukraine to do that. And he accepted Trump's continuation of Obama's plan to oust Bashar al-Assad from power in Syria and replace him with leaders who would be selected by the Saud family. He also accepted Obama's and Trump's change in American policy on Taiwan, toward switching away from the decades-long "one-China" policy of refusing to grant separate-nation status to Taiwan, toward now sending officials to Taiwan in violation of that policy and toward sending warships to the Taiwan Strait (internationally recognized by every nation except America to be Chinese territory) as a threat and preparation for publicly demanding that Taiwan be recognized by the United Nations as being a separate nation and no longer a province of China. All of these policies were build-ups toward some hoped-for surrender by Russia, and by China, and by Iran, to Biden, which would supposedly happen in some way without direct military conflict between the United States and Russia, and/or China, and/or Iran.
Furthermore: Biden continues Trump's — who continued Obama's — policy to get the UK Government to transfer Julian Assange from a British super-max prison in solitary confinement to a U.S. Supermax prison in solitary confinement so that the U.S. can permanently remove Assange from access to the public and perhaps execute him on totally bogus charges. Assange has never been convicted of anything and has been imprisoned by the UK Government for over a decade, awaiting a court ruling that he can be extradited to the U.S. for elimination. Here was the first day of his only trial, which ended in no conviction and in what was expected to be his release from that super-max prison, and both on that first day and on the last day of his trial (as can be seen there), British 'justice' was clearly outrageous and suitable only for a dictatorship. Furthermore, instead of that regime releasing him, the U.S. regime under Trump and now continuing under Biden appealed UK's ruling that had declined to extradite him, and both the UK and the U.S. Governments are keeping him in that UK supermax solitary confinement until UK either announces that he is dead or else extradites him to a U.S. prison to await his death in some American prison — regardless of whether or not he ever becomes convicted of anything.
Biden chose this astoundingly stupid and arrogant policy of the U.S.&UK imperium, instead of criticized and renounced his immediate predecessors' policies on these matters.
It is vastly more difficult for him to reverse those stupid and dangerous policies now, after he had announced them, and to back America down from them peaceably, than it would have been if he had not entered the White House in the way that he did, as a continuation of George W. Bush and of Barack Obama and of Donald Trump's policies on these matters. He has been continuing down their road to World War III.
His immediate predecessors were building toward World War III, and he chose to build more toward that War, but Mercouris seems to me to be expecting that Biden will discontinue that road now, after Biden's having committed himself toward building that way even more than his immediate predecessors did.
The road to WW III is long, and Biden, by now, should recognize that we are nearing the end of that road, which would be the inevitable annihilationist destination of the road that the U.S. has been taking.
At this point, either Iran will, yet again, have to yield-up its sovereignty (basically return to being an American colony, as it was between 1953 and 1979), or Russia will have to yield-up its sovereignty (which it never did yield), or China will have to yield-up its sovereignty (which it formerly had done when Britain grabbed it), or else the United States will have to stop demanding them to yield up their sovereignty.
Why has Biden chosen this dead-end? The reason (besides his stupidity) is obvious: The only alternative for him has been and is for the U.S. Government to face courageously and honestly in front of the entire world, that its existing policies on each one of these matters is imperialistic and alien to what had been the plan and the intent of U.S. President Franklin Delano Roosevelt, his plan to end all imperialisms and replace them by the first global democratic federation of nations, by means of the sole possessor of strategic weaponry being the United Nations, the organization which FDR himself invented, created and named, but which his immediate successor, Harry S. Truman, catastrophically weakened in order to prepare for the U.S. Government itself to take over control of the entire world and dictate to it as the world's first all-encompassing global empire. In 1991 when the Soviet Union and its communism and its Warsaw Pact military alliance all ended, it seemed as if Truman's goal of a global U.S. dictatorship would finally be fulfilled, and that was supposed to be "the end of history." But it was, instead, only America's intensified war for global dictatorship, and the end of that war will come now, but definitely not on America's terms.
Either Biden will, now, proudly take up and continue, the vision of FDR — to end all empires, meaning especially its own, and to transform the U.N. into what FDR had planned it to become, the democratic federation of all nations — or else, there will be global nuclear annihilation.
Clearly, Biden, throughout his life, has been stupid and arrogant, but the question facing him now is whether to continue this, right up to its ugly end, or else to announce, proudly, that he is a decent person and will return America, and the world, to what had been FDR's vision for it.
If he chooses the latter path, then — and this is the only way to do it — America will again take up the banner of freedom and democracy, to the entire world: including nations that it (for whatever reasons, valid or not) disapproves of. And, then, he will win the Nobel Peace Prize, which Obama had won but did only one thing ever to have deserved, which was the JCPOA (which he hadn't yet even envisioned when he was accepting that entirely unearned Prize).
Whereas Mercouris seemed to me to be optimistic that Biden would do the sane thing, I am not, because Biden has given no indication that he is willing to renounce his, and his immediate predecessors', extremely ugly record, of reaching to grab the entire world.
Author's note: first posted at Strategic Culture
Trump Lost, Biden Won. Is Joe Biden's presidency a signal towards Obama's America?
Greek statesmen, Pericles once said, "Just because you don't take an interest in politics doesn't mean the politics won't take interest in you". The same is the case of United States politics which knowingly or unknowingly has an impact on world politics. That is why the result of the US elections are of great interest to states across the world. Although, for the United States, the goal is to maintain American primacy, to see a world in which the United States can use its predominant power to get its way, regardless of what others want. However, it is a fact that the political landscape of the United States has mostly been dominated by two parties, Republicans and Democrats, who not only differ in their ideas, policies, priorities but also in their approaches towards addressing the key issues facing the country. 
Comparing the two, we see the Republicans are more conservative in their approach as compared to the liberal Democrats. Therefore, the recent election in the US (2020), with Biden (Democrat) won and trump (Republican) lost is also a signal towards a changed approach in many issue areas The focus is to see, whether the new President, Joe Biden who remained the 47th vice president during Obama's administration for eight long years is going to follow the same lines as Barack Obama and whether he going to reverse the policies of Donald Trump?
Looking at first the climate change issues, President Joe Biden's plans to tackle it seems more ambitious than any of the US presidential candidates so far. Biden during his presidential campaign proposed $2trillion over four years to significantly escalate the use of clean energy in transportation, electricity and building sectors. His public health and environment platform planned the establishment of a climate and environmental justice division. He further intends to make the US electricity production carbon-free by 2035 with achieving net-zero emissions by middle of the century. Apart from all these, the most noticeable is President Joe Biden's promise to reverse Trump's plan to exit from the Paris climate agreement that was signed back in 2016 under Obama's administration.
As Joe Biden in response to the former President, Donald Trump's unilateral withdrawal from the agreement on 4th-Nov 2020, tweeted "Today, the Trump Administration officially left the Paris Climate Agreement. And in exactly 77 days, a Biden Administration will rejoin it." He further stated"Reversing the decision would be one of my first acts as president". This is exactly what happened as Joe Biden's first act in the Oval Office was his signing an executive order to have the United States rejoin the Paris climate agreement.  Thus, while Trump has taken a strident anti-climate approach, President Joe Biden decision shows his intentions to bring back the policies of Obama towards climate change. 
Considering the health sector, we again find difference in approaches of Joe Biden and Donald Trump, yet similarity between Biden and Obama. As, President Joe Biden in his presidential campaign speech in Lancaster on June 25, 2020 defended the first American healthcare law also known as the Affordable Care Act or Obamacare that was initiated by Obama's administration. He stated, "I'm proud of the Affordable Care Act. In addition to helping people with pre-existing conditions, it delivered vital coverage for 20 million Americans who did not have health insurance". This depicts President Joe Biden's plans to restore Obama's health care policies. 
America is known as the land for all, a land of cultural diversity, but we have seen with Donald Trump coming to power, the immigration rules became very strict as he imposed restrictions on foreigner's visits to the US. An example of this is Trump's first Muslim travel ban announced on January 27, 2017, whereby five Muslim-majority countries, including Iran, Libya, Somalia, Syria, and Yemen, were banned from traveling to the United States. Trump stated, the act is needed for national security and to save the country from terrorism. However, this discriminatory act was opposed by ex-President Obama, who in 2016, stated: "America was a country founded on religious freedom. We don't have religious tests here". 
This is what President Joe Biden also believes in, as he called Trump's actions on immigration a pitiless assault on American values. On November 8, 2020 during the presidential campaign, he said,"My administration will look like America with Muslim Americans serving at every level," and "on my first day in office I'll end Trump's unconstitutional Muslim ban."So, President Joe Biden did what he said, as on his first day in office he signed 17 executive orders, memorandums and proclamations, including orders to rejoin the Paris Climate Accord and end the Muslim ban. 
Then racism that increased in the US under former President Donald Trump is now challenged by President Joe Biden as he came up with a very different idea just like Barack Obama's notion of "A more perfect Union". Example of which is Kamala Harris, who became the first black Asian America woman vice-president in American history. More can be seen by Joe Biden giving credit to African Americans for helping him win the election. So, his presidency is seen as a sign of hope to end racism in the country. 
Moving further, we know globalization has cut the long-distance short, it has made countries more interconnected in all aspects, especially economic. To name a champion of globalization, obviously no other than the USA comes into the mind of every single person. Under the administration of Obama, we have seen the US convening the G-20 summit, introduced macro-economic policies, signed Trans pacific partnership, and much more. However, the question is, whether the US is going to retain this all under Joe Biden's presidency? What would be his approach towards the ongoing US-China trade war?
President Joe Biden from the very start has focused on rebuilding the domestic economy, as the slogan 'Build Back Better'. Therefore, he clearly stated that the US will not enter any international trade deals unless the domestic concerns of labor and the environment are fully addressed. Moreover, looking at the US-China trade war, which started back in 2018 when the Trump administration imposed tariffs on Chinese goods worth more than $360bn, we don't find much difference except the tactics. As Joe Biden too in his presidential campaign accused China of violating international trade rules, subsidizing its companies, and stealing U.S. intellectual property. He promised to continue with Trump's heavy tariffs on Chinese imports, but while Trump did this all unilaterally, Biden would continue it together with the allies.
On issues related to national security, we again find President Joe Biden's approach a bit different from that of Donald Trump. Considering the Joint Comprehensive Plan of Action (JCPOA) or p5+1 deal that was signed between Islamic Republic of Iran and 5 permanent members of UNSC along with Germany. It imposed several restrictions on Iran in exchange for sanction reliefs and was achieved by Obama's administration under his "constructive engagement policy"in 2015 But Trump smashed it by calling it a historical blunder and in 2018 under his "Maximum pressure policy" pulled the USA out of the deal and reinstated sanctions. Iran too after the withdrawal of US from JCPOA and upon Iran Revolutionary Guard Corp (IRGC) commander Qasim Sulemani killing by the US airstrike announced that it no longer adheres to the 2015 Nuclear Deal. 
Now, the hope is President Joe Biden, as he stated in his presidential campaign that the "maximum pressure" policy has failed, emphasizing that it led to a significant escalation in tensions, and that Iran is now closer to a nuclear weapon than it was when Trump came to office. Therefore, he pledged to rejoin the nuclear accord if Iran returns to strict compliance. Here again it shows President Joe Biden's intention to follow Obama's approach of constructive engagement towards Iran. 
When it comes to Afghanistan, Trump decided to end the endless war in Afghanistan by having a peace agreement with the Afghan Taliban, according to which the US will withdraw all its troops from Afghanistan. However, Joe Biden has not taken any clear decision on it yet. But he is under pressure as the Taliban wants the new president to follow the same peace accord achieved by the Trump administration. Yet, the Afghan president, Ashraf Ghani has requested President Joe Biden to rethink the Afghan peace deal. Therefore, it is too early to say what Biden would do.
To sum up, the 78 years old Joe Biden who has smashed the election records by securing more votes than any presidential candidate in the history of United States elections, he has not only raised high expectations, but there are numerous challenges on his way as well. This is because his policies would now be a center of focus for many. In most of the issue areas, we see President Joe Biden reversing the policies of Donald Trump and following the path of Obama's Administration. Something which he promised during his presidential campaign as he said to take the country on a very different path from what it has been in the past four years under former President Donald Trump's administration. However, it's just the start of a new journey for America and the future decisions by President Joe Biden will uncover a lot more