Commission lists key steps for effective vaccination strategies and vaccines deployment
As Europe learns to live with the pandemic, the development and swift global deployment of safe and effective vaccines against COVID-19 remains an essential element in the eventual solution to the public health crisis. In this context, the Commission is working to ensure that there will be access to safe vaccines across Europe, and encourages a coordinated approach of vaccination strategies for deployment of the vaccines. Today, ahead of the discussion of EU Leaders, the Commission is presenting the key elements to be taken into consideration by Member States for their COVID-19 vaccination strategies in order to prepare the European Union and its citizens for when a safe and effective vaccine is available, as well as priority groups to consider for vaccination first.
President of the European Commission, Ursula von der Leyen, said: "A safe and effective vaccine is our best shot at beating coronavirus and returning to our normal lives. We have been working hard to make agreements with pharmaceutical companies and secure future doses. Now, we must ensure that once a vaccine is found, we are fully prepared to deploy it. With our Vaccination Strategy, we are helping EU countries prepare their vaccination campaigns: who should be vaccinated first, how to have a fair distribution and how to protect the most vulnerable. If we want our vaccination to be successful, we need to prepare now."
Vice-President for Promoting the European Way of Life, Margaritis Schinas, said: "While the evolution of the pandemic is getting back to March levels, our state of preparedness is not. Today we are adopting a milestone in the ongoing EU response to the COVID-19 pandemic; the aim is to ensure safe, affordable and accessible COVID-19 vaccines for all in the EU, once they will become available. It is only by acting together that we will avoid the cacophony and be more efficient than in the past."
Stella Kyriakides, Commissioner for Health and Food Safety, said: "It is with great concern that I am witnessing the increasingly rapid rise of infection rates all across the EU. Time is running out – everyone's first priority should be to do what it takes to avoid the devastating consequences of generalised lockdowns. And we must all prepare for the next steps. The vaccine will not be a silver bullet, but it will play a central role to save lives and contain the pandemic. And when and if a safe and efficient vaccine is found, we need to be prepared to roll it out as quickly as possible, including building citizens' trust in its safety and efficacy. Vaccines will not save lives – vaccinations will."
In line with the 17 June EU Vaccines Strategy, the European Commission and Member States are securing the production of vaccines against COVID-19 through Advance Purchase Agreements with vaccine producers in Europe. Any vaccine will need to be authorised by the European Medicine Agency according to regular safety and efficacy standards. Member States should now start preparing a common vaccination strategy for vaccine deployment.
Member States should, among others, ensure:
capacity of vaccination services to deliver COVID-19 vaccines, including skilled workforce and medical and protective equipment;
easy and affordable access to vaccines for target populations;
deployment of vaccines with different characteristics and storage and transport needs, in particular in terms of cold chain, cooled transport and storage capacity;
clear communication on the benefits, risks and importance of COVID-19 vaccines to build public trust.
All Member States will have access to COVID-19 vaccines at the same time on the basis of population size. The overall number of vaccine doses will be limited during the initial stages of deployment and before production can be ramped up. The Communication therefore provides examples of unranked priority groups to be considered by countries once COVID-19 vaccines become available, including:
healthcare and long-term care facility workers;
persons over 60 years of age;
persons whose state of health makes them particularly at risk;
essential workers;
persons who cannot socially distance;
more disadvantaged socio-economic groups.
Whilst awaiting the arrival of approved vaccines against COVID-19, and in parallel to safeguarding the continuation of other essential healthcare and public health services and programmes, the EU must continue mitigating the transmission of the virus. This can be done through the protection of vulnerable groups and ensuring that citizens adhere to public health measures. Until then and most likely also throughout the initial vaccination rollout phases, non-pharmaceutical interventions, such as physical distancing, closure of public places and adapting the work environment, [1] will continue to serve as the main public health tools to control and manage COVID-19 outbreaks.
Background
As Europe moves to the next stage of the COVID-19 pandemic, it is even more imperative that countries follow common vaccination strategies and approaches. At the Special European Council meeting of 2 October, Member States called on the Council and Commission to further step up the overall coordination effort and the work on the development and distribution of vaccines at EU level[2].
On 24 September, the European Centre for Disease Prevention and Control (ECDC) published its updated risk assessment regarding the COVID-19 pandemic, alongside a set of guidelines for non-pharmaceutical interventions (such as hand hygiene, physical distancing, cleaning and ventilation).
As stressed by President von der Leyen in the State of the Union 2020 Address, Europe needs to continue to handle the COVID-19 pandemic with extreme care, responsibility and unity, and use the lessons learnt to strengthen the EU's crisis preparedness and management of cross-border health threats.
On 15 July, the Commission adopted a Communication on short-term EU health preparedness, calling on Member States to have prevention, preparedness and response measures ready in case of future COVID-19 outbreaks. The Communication made a set of recommendations to achieve this, in the areas of e.g. testing, contact tracing and health system capacities. The effective implementation of these measures requires coordination and effective information exchange between Member States. The recommendations provided in the Strategy are still relevant and Member States are encouraged to follow them.
One of the main action points necessary for Europe to overcome the coronavirus pandemic is accelerating the development, manufacturing, and deployment of vaccines against COVID-19. The EU's vaccines strategy published in June charts the way forward.
Vaccine safety, quality and efficacy are the cornerstones of any vaccine development and authorisation process, and vaccine developers are required to submit extensive documentation and data to the European Medicines Agency through the EU Marketing Authorisation procedure. After authorisation, EU law requires that the safety of the vaccine as well as its effectiveness be monitored. Further evidence will need to be centrally collected to assess the impact and effectiveness of COVID-19 vaccines once rolled out in the population from a public health perspective. This will be key to overcoming the pandemic and instilling confidence in Europeans.
Coronavirus response: EU support for regions to work together in innovative pilot projects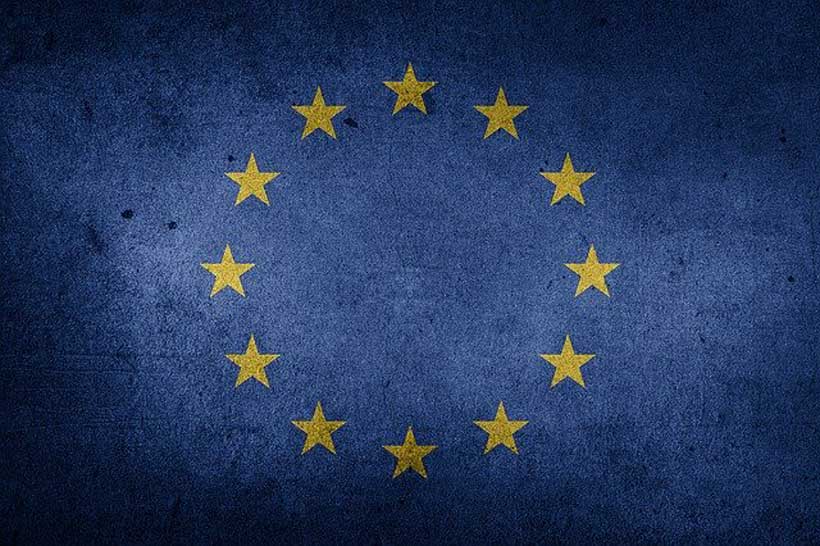 The Commission has announced the winners of a new EU-funded initiative for interregional partnerships in four areas: coronavirus-related innovative solutions, circular economy in health, sustainable and digital tourism, and hydrogen technologies in carbon–intensive regions. The aim of this new pilot action, which builds on the successful experience of a similar action on "interregional innovation projects" launched at the end of 2017, is to mobilise regional and national innovation actors to address the impact of coronavirus. This initiative also helps the recovery using the new Commission programmes through scaling up projects in new priority areas, such as health, tourism or hydrogen.
Commissioner for Cohesion and Reforms, Elisa Ferreira, said: "Interregional partnerships are proof that when we cooperate beyond borders, we are stronger as we come up with smart and useful solutions for all. This new pilot initiative supporting interregional innovative partnerships is especially important in the current coronavirus context, showing how much cohesion policy is committed to contribute to Europe's prompt response and recovery."
Following a Commission's call for expression of interest launched in July 2020, four interregional partnerships were selected, with one or several coordinating regions in the lead:
País Vasco (ES), together with three regions, will focus on the support to an emerging industry sector for prediction and prevention of the coronavirus pandemic;
In the field of Circular Economy in Health, the RegioTex partnership on textile innovation involves 16 regions led by North Portugal (PT);
In the field of Sustainable and Digital Tourism, the partnership coordinated by the Time Machine Organisation, an international cooperation network in technology, science and cultural heritage, involves five regions and Cyprus, led by Thüringen (DE);
In order to enable the development of innovative solutions based on Hydrogen technologies in carbon–intensive regions with a broad geographical coverage, two partnerships will merge: the European Hydrogen Valleys partnership gathering 12 regions led by Aragon (ES), Auvergne Rhône Alpes (FR), Normandie (FR) and Northern Netherlands (NL), and the partnership led by Košice Region (SK) with four other regions.
These partnerships will benefit from the Commission experts' support, providing, among others, advice on how to best combine EU funds to finance projects. In addition to this hands-on support from the Commission, each partnership can benefit from external advisory service of up to €100,000 for scale-up and commercialisation activities. The money comes from the European Regional Development Fund (ERDF).
Next steps
The work with the partnerships will start in this month and will run for one year.This pilot further stimulates interregional cooperation, with the possibility for the partnerships to apply for support under the new programmes and the "Interregional Innovation Investment" instrument from 2021 onwards.
Background
In recent years, the Commission has called on national and regional authorities to develop smart specialisation strategies aiming at more effective innovation policies and enhanced interregional cooperation in value chains across borders. To date, more than 180 regional smart specialisation strategies have been adopted. Their implementation is supported by €40 billion of EU Cohesion policy funds.
As part of a set of actions presented in 2017 by the Commission to take smart specialisation a step further, a pilot action on "Interregional innovation projects" sought to test new ways to encourage regions and cities to develop new value chains and scale up their good ideas in the EU single market. This pilot action, which involved nine partnerships in high-tech priority sectors, was completed in 2019 and showed significant potential to accelerate the investment readiness of interregional investment projects.
The lessons learned will be integrated in the new "Interregional Innovation Investment" instrument proposed in the framework of the post 2020 Cohesion Policy package.
The new pilot action has similar goals. Moreover, in the context of the crisis, it aims at finding solutions to the coronavirus challenges and accelerating the recovery through the commercialisation and scale-up of innovation investment.
Commission proposes to purchase up to 300 million additional doses of BioNTech-Pfizer vaccine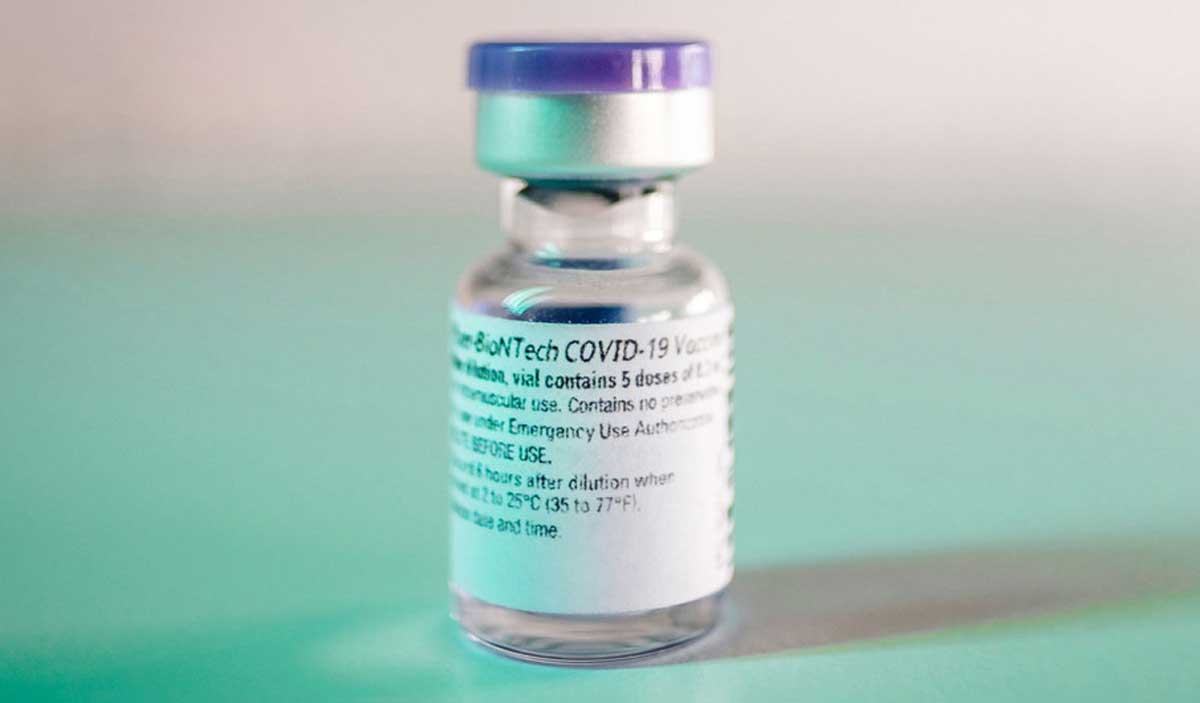 The European Commission today proposed to the EU Member States to purchase an additional 200 million doses of the COVID-19 vaccine produced by BioNTech and Pfizer, with the option to acquire another 100 million doses.
This would enable the EU to purchase up to 600 million doses of this vaccine, which is already being used across the EU.
The additional doses will be delivered starting in the second quarter of 2021.
The EU has acquired a broad portfolio of vaccines with different technologies. It has secured up to 2.3 billion doses from the most promising vaccine candidates for Europe and its neighbourhood.
In addition to the BioNTech-Pfizer vaccine, a second vaccine, produced by Moderna, was authorised on 6 January 2021. Other vaccines are expected to be approved soon.
This vaccine portfolio would enable the EU not only to cover the needs of its whole population, but also to supply vaccines to neighbouring countries.
Brexit deal: How new EU-UK relations will affect you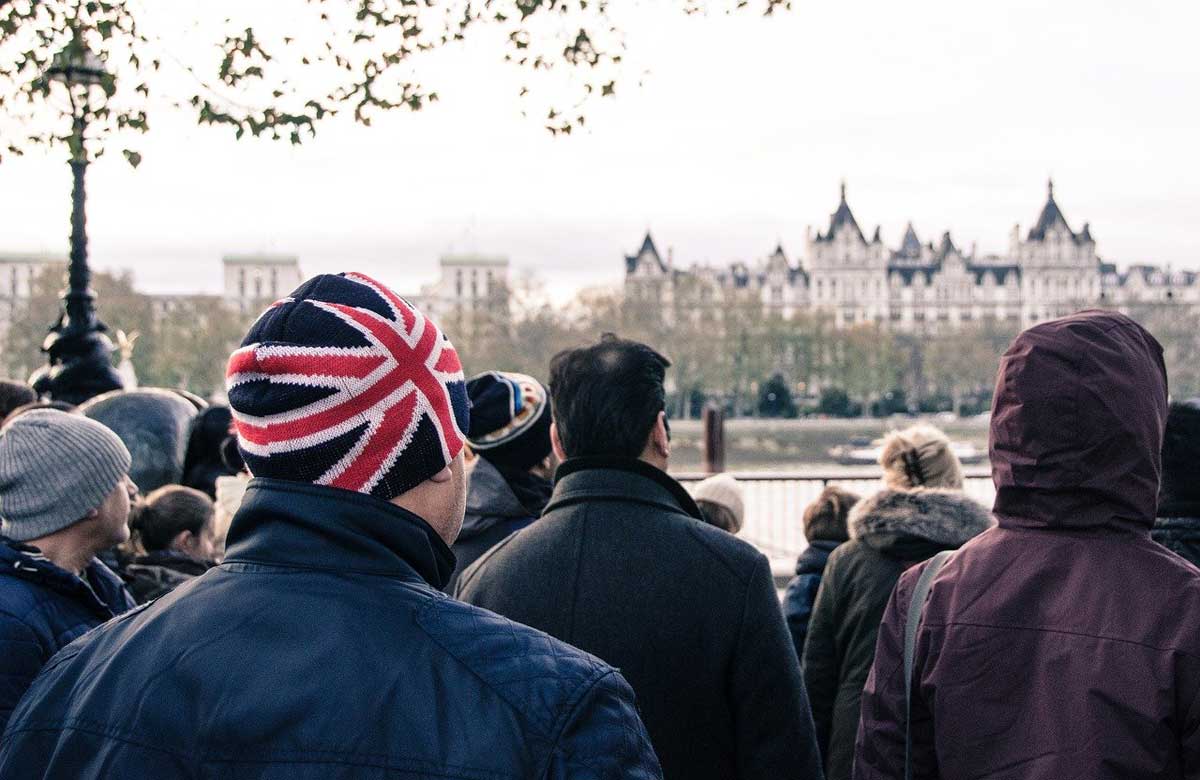 EU-UK relations are changing following Brexit and the deal reached at the end of 2020. Find out what this means for you.
The UK left the EU on 31 January 2020. There was a transition period during which the UK remained part of the Single market and Customs Union to allow for negotiations on the future relations. Following intense negotiations, an agreement on future EU-UK relations was concluded end of December 2020. Although it will be provisionally applied, it will still need to be approved by the Parliament before it can formally enter into force. MEPs are currently scrutinising the text in the specialised parliamentary committees before voting on it during a plenary session.
A number of issues were already covered by the withdrawal agreement, which the EU and the UK agreed at the end of 2019. This agreement on the separation issues deals with the protection of the rights of EU citizens in the UK and UK citizens living in other parts of the EU, the UK's financial commitments undertaken as a member state, as well as border issues, especially on the Isle of Ireland.
Living and working in the UK or the EU
EU citizens in the UK or UK citizens in an EU member state who were already living there before January 2021 are allowed to continue living and working where they are now provided they registered and were granted settlement permits by the national authorities of the member states or the UK.
For those UK citizens not already living in the EU, their right to live and work in any EU country apart from the Republic of Ireland (as the UK has a separate agreement with them) is not automatically granted and can be subject to restrictions. Also, they no longer have their qualifications automatically recognised in EU countries, which was previously the case.
For UK citizens wanting to visit or stay in the EU for more than 90 days for any reason need to meet the requirements for entry and stay for people from outside the EU. This also applies to UK citizens with a second home in the EU.
People from the EU wanting to move to the UK for a long-term stay or work – meaning more than six months – will need to meet the migration conditions set out by the UK government, including applying for a visa.
Travelling
UK citizens can visit the EU for up to 90 days within any 180-day period without needing a visa.
However, UK citizens can no longer make use of the EU's fast track passport controls and customs lanes. They also need to have a return ticket and be able to prove they have enough funds for their stay. They also need to have at least six months left on their passport.
EU citizens can visit the UK for up to six months without needing a visa. EU citizens will need to present a valid passport to visit the UK.
Healthcare
EU citizens temporarily staying in the UK still benefit from emergency healthcare based on the European Health Insurance Card. For stays longer than six months, they need to pay a healthcare surcharge.
Pensioners continue to benefit from healthcare where they live. The country paying for their pension will reimburse the country of residence.
Erasmus
The UK has decided to stop participating in the popular Erasmus+ exchange programme and to create its own exchange programme. Therefore EU students will not be able to participate in exchange programme in the UK anymore. However, people from Northern Ireland can continue to take part.
Trade in goods and services
With the agreement, goods exchanged between the UK and EU countries are not subject to tariffs or quotas. However, there are new procedures for moving goods to and from the UK as border controls on the respect of the internal market rules (sanitary, security, social, environmental standard for example) or applicable UK regulation are in place. This means more red tape and additional costs. For example, all imports into the EU are subject to customs formalities while they must also meet all EU standards so they are subject to regulatory checks and controls. This does not apply to goods being moved between Northern Ireland and the EU.
Regarding services, UK companies no longer have the automatic right to offer services across the EU. If they want to continue operating in the EU, they will need to establish themselves here.