China joins global effort to ensure COVID vaccine access for all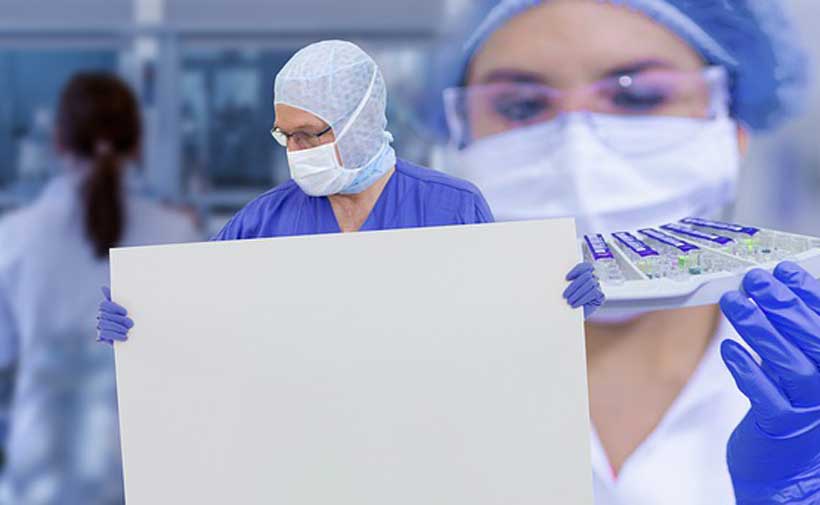 China is among three additional countries to have signed on to a global initiative that aims to ensure fair and equitable access to a COVID-19 vaccine once developed, the World Health Organization (WHO) reported on Friday.
The country, together with the Republic of Korea and the tiny Pacific island of Nauru, joined the COVAX Facility this week, bringing the total number of participating nations and economies to 171, WHO chief Tedros Adhanom Ghebreyesus announced during his regular media briefing on the pandemic.
"The world is eagerly anticipating the results of trials of vaccines against COVID-19, which are needed for WHO authorization", said Tedros.
"Once we have an effective vaccine, we must also use it effectively, and the best way to do that is by making sure it's available to all countries equitably through the COVAX Facility."
More countries, greater prospects
The global mechanism will work to deliver two billion doses by the end of next year. It currently has the largest portfolio of potential vaccines, with several in advanced human trials.
WHO was asked about the impact of China's participation.
"The more countries that participate in the COVAX Facility, the greater opportunity of being able to roll out vaccines as rapidly as possible, as fairly as possible, to reduce the risk of severe COVID disease globally", said Dr. Bruce Aylward, Senior Advisor.
He added that details on China's enrollment "(are) still being worked out", with specific information anticipated early next week.
Notably, both the United States and Russia have not so far signed on.
A sign of solidarity
WHO has also welcomed the announcement this week that vaccine developer Moderna will not enforce patent rights over its COVID-19 shots during the pandemic.
Tedros expressed appreciation for "this act of solidarity", which aligns with another initiative for sharing scientific knowledge, data and intellectual property in efforts to beat back the disease.
The COVID-19 Technology Access Pool (C-TAP) was launched in May and is described as a "one-stop shop" for affordable access to technology.
It draws on existing mechanisms such as the UN-backed Medicines Patent Pool, which expands access to treatments for HIV and hepatitis for low and middle income countries.
Praise for the World Food Programme
Tedros began the briefing by congratulating sister UN agency the World Food Programme (WFP), which was awarded the Nobel Peace Prize earlier on Friday.
His praise was echoed by Dr. Michael Ryan, Executive Director of WHO's Health Emergencies Programme, who has worked in conflict areas and led many responses to epidemics, including containing Ebola in the Democratic Republic of the Congo.
"WFP not only feeds the hungry but moves most of the humanitarian workforce into the most extreme of environments," Dr. Ryan told journalists.
"WFP feeds and protects us in the field and allows us to do our job. We used to say this in West Africa, and I will say it to the world: WFP rocks".
New COVID-19 strains 'poised to unleash' more severe infections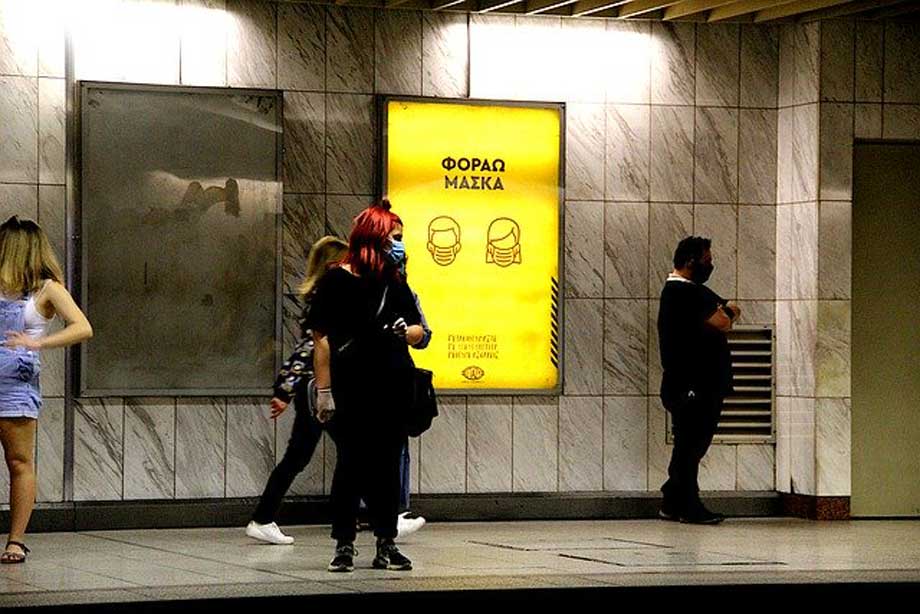 Since September, the devastation wrought by the COVID-19 pandemic has deepened, infecting close to 100 million people, costing more than $3 trillion in lost wages and intensifying obstacles for peace and security around the world, the UN political chief told the Security Council on Monday.
And while the pandemic has "hindered diplomatic action and complicated our peacemaking efforts", Rosemary DiCarlo, Under-Secretary-General for Political and Peacebuilding Affairs said via videoconference that it has "amplified the prevention challenge" and aggravated underlying dynamics of armed conflicts.
Moreover, "new strains of the virus are poised to unleash more severe waves of infection at a time when health systems and social safety networks are already on the brink", she told the meeting on the implementation of the UN Secretary-General's call for a global ceasefire.
Pressing concern
The pandemic's impact on peace and security is a "pressing concern", Ms. DiCarlo said.
By upending lives and economies, challenging community relations and undermining trust in the institutions meant to address its fallout, she maintained that "the pandemic has exacerbated inequality and corruption; bred misinformation, stigmatization, and hate speech; and created new flashpoints for tension and increased risks of instability".
The situation is especially precarious for women, youth and marginalized populations, who are particularly vulnerable to income loss and escalating gender-based and domestic violence.
Global ceasefire call
In pointing to the momentum generated by the global ceasefire so nations can focus instead on fighting COVID-19, Ms. DiCarlo cited Libya as an example of how sustained political engagement, more unified support from the international community and commitment by the parties can lead to tangible progress.
She also spoke about the opportunity it has brought about for Afghan peace negotiations to "end decades of instability and conflict", disarmament efforts underway in Mozambique, and hope for peace in eastern Ukraine.
Notwithstanding these positive developments, some situations have witnessed dangerous escalation, such as clashes between Armenia and Azerbaijan in the South Caucasus.
'Political stress test'
"One thing is clear: The pandemic has served as a political stress test as much as a structural and public health one. It has laid bare where acute crisis is seen as an opportunity to gain advantage on the battlefield or as a pretext to perpetuate or entrench oppressive practices", said Ms. DiCarlo.
But she added, "it has also confirmed that where there is real political will to make and sustain peace, almost no barrier is insurmountable, especially if there is support from the global community".
'Tip of the iceberg'
To date, close to 99 million people are confirmed to have contracted the coronavirus around the world, according to World Health Organization (WHO) figures. Almost a quarter of them live in countries facing humanitarian or refugee crises, Humanitarian Affairst chief Mark Lowcock, said in his update.
"As the tip of the iceberg, most cases are still not in the figures", he stated, noting that many poor countries are amidst a dangerous second wave and new and more infectious variants will make the situation worse.
Acknowledging that while vaccines "show the way out", he said that "no one is safe until everyone is safe, and the risk that the most fragile countries are at the end of a long, slow moving queue for the vaccine imperils us all".
Lethal secondary consequences
In assessing the economic effects of the pandemic, Mr. Lowcock highlighted a bleak picture for the most vulnerable, estimating that 235 million people will need humanitarian assistance and protection, "almost entirely down to COVID".
He painted a grim picture of the worst global economic contraction in 90 years; a decade of lost per capita income growth; looming sovereign debt defaults; extreme poverty rising for the first time in 20 years, triggering a steep upsurge in food insecurity and multiple famines; and disappearing public services.
"In more than 20 countries in which my office is present, disruption in routine immunization campaigns leaves millions of children vulnerable to killer diseases like measles and cholera".
An appeal to the Council
While the humanitarian community has managed to scale up assistance, the effort has been outpaced by the growing scale of this crisis, according to Mr. Lowcock.
He appealed to the UN Ambassadors for $35 billion to support the Global Humanitarian Overview, which aims to reach 160 million people; strengthen international financial institutes that provide for their most vulnerable; and action for equitable vaccine distribution.
"The next six months will be crucial. Today's decisions will determine our course for years to come", he concluded.
COVID repercussions
Jean-Pierre Lacroix, head of Peace Operations, told ambassadors that already complex political situations have continued to feel the strain of COVID-19 – delaying the peace process in South Sudan, limiting contacts between the two communities in Cyprus, exacerbating the political and economic situation in Lebanon and being used as a pretext to establish an unconstitutional presidential transition in the Central African Republic.
He noted that backlogs in peacekeeper rotations, due in large part to the pandemic, are now being loosened and described how UN peacekeeping has adapted to COVID, including during the drawdown in Sudan's Darfur operation, patrols in Mali as well as in supporting host States.
Testing collective resolve
COVID-19 has also "put a spotlight on the importance of women's leadership during crises", said the UN peacekeeping chief, reminding that they are on the frontlines, coping with the fallout and helping to mitigate the political risk associated with the pandemic.
"The pandemic presents a test to our collective commitment to international peace and security", spelled out Mr. Lacroix, as he saluted the "courage and tenacity" of the women and men serving in peace operations and the Council's "strong and steadfast" support in addressing the "unprecedented challenges" to peace.
Meanwhile, Atul Khare, Under-Secretary for Operational Support, stressed the need to ensure that the necessary equipment and training modules to address COVID threats are made readily available for peacekeeping operations.
He lauded the States that have provided the capacity for "medical evacuations" and advocated for inclusive discussions on how to ensure that peacekeepers and UN police can receive COVID vaccinations in a timely manner.
Pandemic will not end for anyone, 'until it ends for everyone'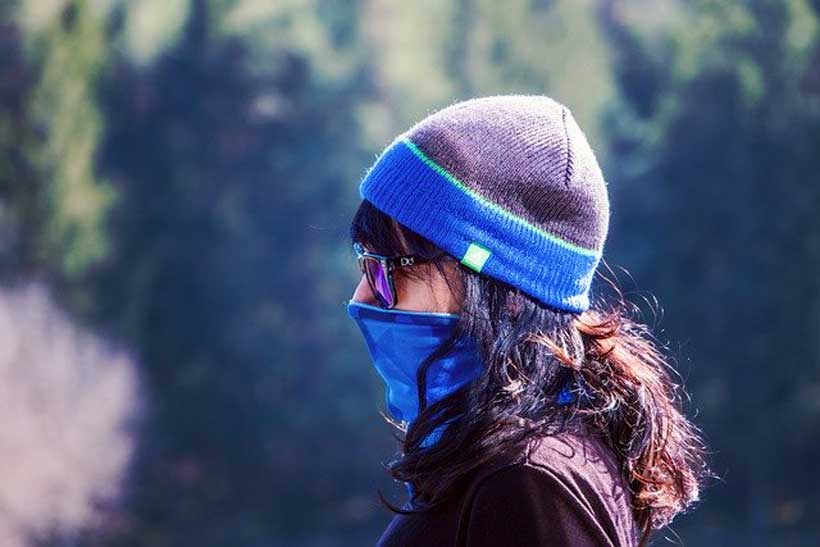 The COVID-19 pandemic "will not end for anyone, until it ends for everyone", an independent UN human rights expert said on Friday, advocating for an equitable and globally-coordinated vaccine distribution programme.
"The virus can still travel from the vastly unvaccinated massive population of the Global South to the Global North, including in its increasingly mutating forms", Obiora Okafor, UN Special Rapporteur on human rights and international solidarity, said in a statement.
He explained that with mutations constantly evolving, only inoculating rich countries would likely "complicate or delay" the eradication of the virus.
Skewed vaccine delivery
The last few weeks of 2020 witnessed the approval of several COVID-19 vaccines by regulators in various countries, "offering much hope to billions of people worldwide", according to the UN expert.
And while several States, mostly in the north, have already secured large quantities of vaccine and have begun inoculation campaigns, this has not been the case for most of the Global South, where close to 90 per cent of the world's population lives.
"The world, therefore, faces a sharp and highly problematic vaccine-divide in which the much richer Global North States, which host a very small percentage of the global population, have so far cornered the vast majority of available COVID-19 vaccines, leaving the bulk of the world's population with almost no access to these medicines", Mr. Okafor said.
"A globally coordinated vaccine distribution programme is highly preferable to the individualized approaches adopted by all-too-many of the richer States", Mr. Okafor said.
International vaccine solidarity
He said it was vital that States and non-State actors cooperate – such as through the COVID-19 Vaccine Global Access Facility (COVAX), which, led by the World Health Organization (WHO), is part of the Access to COVID-19 Tools (ACT) Accelerator – or risk a stalled recovery.
While noting that COVAX aims to fairly distribute two billion vaccine doses by the end of 2021, Mr. Okafor emphasized that "international vaccine solidarity" be favored over "international vaccine competition".
"Given the great urgency of ensuring for everyone, everywhere, as rapid and effective access to COVID-19 vaccines as possible, I, therefore, urge urgent and strong action by States and other actors toward a course correction", he said.
Click here for the names of the UN experts who endorsed the statement.
Fair access for migrants
Separately, UN independent experts González Morales and Tlaleng Mofokeng have urged States to ensure that migrants are also included in national COVID vaccination programmes, saying that global immunization access for everyone who needs them "is the only solution" to ending the pandemic.
This includes priority groups of vulnerable people "regardless of who they are" or their migration status, said the rights experts.
They also called on world leaders to refrain from discriminatory discourse that could lead to the exclusion of migrants in irregular situations from the global public health response.
Special Rapporteurs and independent experts are appointed by the Geneva-based UN Human Rights Council and are neither UN staff nor paid for their work.
WHO chief warns against 'catastrophic moral failure' in COVID-19 vaccine access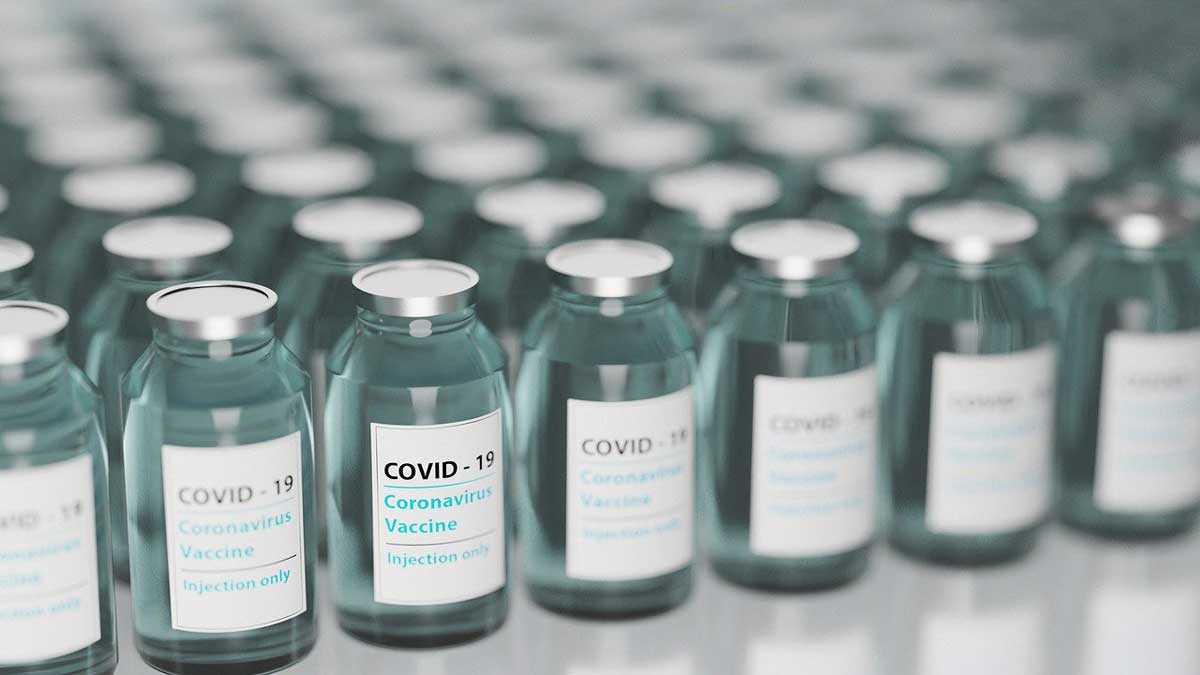 A "me-first approach" to COVID-19 vaccines on the part of some countries and manufacturers is putting equitable access to these lifesaving treatments at risk, the head of the World Health Organization (WHO) warned on Monday.
Addressing the agency's Executive Board, WHO chief Tedros Adhanom Ghebreyesus expressed fear that "even as vaccines bring hope to some, they become another brick in the wall of inequality between the world's haves and have-nots."
Describing the rapid development of vaccines as a literal and figurative "shot in the arm" during the pandemic, Tedros reported that while 39 million doses have been administered in nearly 50 richer countries, only 25 have been given in one lowest income nation.
A self-defeating approach
"I need to be blunt: the world is on the brink of a catastrophic moral failure – and the price of this failure will be paid with lives and livelihoods in the world's poorest countries", he said, speaking from WHO headquarters in Geneva.
Ensuring all countries will have access to any COVID-19 vaccines is the promise of a global mechanism established last April, known as the COVAX Facility. It has secured two billion doses so far, with a billion more in the pipeline, and deliveries should begin next month.
"Even as they speak the language of equitable access, some countries and companies continue to prioritize bilateral deals, going around COVAX, driving up prices and attempting to jump to the front of the queue. This is wrong", Tedros stated.
Additionally, most manufacturers also have prioritized regulatory approval in rich countries, where profits are higher, rather than submitting their dossiers to WHO for prequalification.
"This could delay COVAX deliveries and create exactly the scenario COVAX was designed to avoid, with hoarding, a chaotic market, an uncoordinated response, and continued social and economic disruption", he said.
"Not only does this me-first approach leave the world's poorest and most vulnerable people at risk, it's also self-defeating."
Change the rules of the game
Underlining that vaccine equity also has economic benefits, Tedros urged countries to "work together in solidarity" to ensure inoculation of all health workers and older people at most risk worldwide is underway, within the first 100 days of the year.
He pressed for action in three areas to "change the rules of the game", starting with an appeal for transparency in any bilateral contracts between countries and COVAX, including on volumes, pricing and delivery dates.
"We call on these countries to give much greater priority to COVAX's place in the queue, and to share their own doses with COVAX, especially once they have vaccinated their own health workers and older populations, so that other countries can do the same", he said.
Tedros also called for vaccine producers to provide WHO with full data for regulatory review in real time, to accelerate approvals, and he urged countries to only use vaccines that have met international safety standards, and to accelerate readiness for their deployment.
"My challenge to all Member States is to ensure that by the time World Health Day arrives on the 7th of April, COVID-19 vaccines are being administered in every country, as a symbol of hope for overcoming both the pandemic and the inequalities that lie at the root of so many global health challenges", he said, adding, "I hope this will be realized."
'Vaccinationalism' threatens recovery: UN chief
UN Secretary-General António Guterres has again stressed that COVID-19 vaccines must be a global public good, available to everyone, everywhere.
Speaking in New York at a ceremony for the world's developing nations, he underlined the need for funding for medicines and diagnostics to defeat the virus.
"We need manufacturers to step up their commitment to work with the COVAX facility and countries around the world, in particular the world's leading economies, to ensure enough supply and fair distribution," said Mr. Guterres.
"'Vaccinationalism' is self-defeating and would delay a global recovery."
The Secretary-General said recovery also represents a chance to "change course", away from the old "normal" of inequalities and injustices, and he continues to advocate for greater support from developed countries and international financial institutions.
"With smart policies and the right investments, we can chart a path that brings health to all, revives economies and builds resilience," he said. "But developing countries must have the necessary resources to do so."