South Africa: industrial energy efficiency project wins international award
South Africa's largest energy efficiency initiative: Industrial Energy Efficiency Improvement in South Africa through Mainstreaming the Introduction of Energy Management Systems and Energy Systems Optimization, has won the highest international accolade for an energy programme – the International Energy Project of the Year – awarded by the global Association of Energy Engineers (AEE).
The project, which has been led by South Africa's National Cleaner Production Centre (NCPC-SA) and the United Nations Industrial Development Organization (UNIDO) since 2010, received the award in recognition of its efforts to transform energy use patterns in South African industry and to mainstream energy management systems across economic sectors.
Since the project began in 2011, it has successfully trained 39 SANS/ISO 50001 lead auditors, held more than 320 training workshops, and achieved the participation of more than 150 large companies and 227 small and medium-sized enterprises. The project team has assisted industrial companies in saving 6.5 terawatt-hours (TWh) of energy, representing cumulative cost savings of R5.3 billion (€270m.) for these companies.
The AEE's International Awards recognize achievements in energy around the world. According to the organizers' official communication, the awards identify those who exemplify the very best in their fields, and recognize the important work that is being done by individuals, organizations, agencies and corporations.
The AEE International Project of the Year award was accepted by national project manager, Alf Hartzenburg of the NCPC-SA, at the AEE International Virtual Awards ceremony. AEE members and executives from around the world responded with enthusiastic accolades when the summary of the IEE project achievements was read by the chairperson of the awards committee.
The IEE project, currently its second phase, funded by the Global Environment Facility, is set to run until December 2021. Other IEE project phase II partners include South Africa's Department of Trade, Industry and Competition, which funds the NCPC-SA, the Department of Energy and Mineral Resources and its agency, the South African National Energy Development Institute (SANEDI).
According to Hartzenburg, what sets this project apart is that it partners with and equips industry to tackle practical energy management in companies of all sizes.
He said, "Through expert-level training of industry professionals, demonstration of actual impact and methodologies aligned to international standard ISO50001, the project partners have ensured that both the skills and the appetite exist to implement energy management."
Hartzenburg continued, "The benefits are made clear in the energy savings, which result in direct financial savings on utilities and other energy sources, and we don't leave the companies to go it alone, but support them with skills and financial linkages, where possible."
Hartzenburg believes that the return to post-lockdown operations offers companies an ideal opportunity to consider changes that will ultimately save them operating costs, thus aiding in the recovery process and long-term sustainability.
"SANS/ISO 50001, the energy management best practice standard, actually saves companies money. We are offering companies technical support to comply with this standard, and even some financial support if they want to apply for certification through the South African Bureau of Standards (SABS)."
Hartzenburg said his team is particularly proud of the huge environmental impact of the project. "Energy savings, particularly in a fossil-fuel based economy such as South Africa, have a direct climate mitigation benefit – which is why the GEF has funded our second phase."
Based on internationally accepted calculations, the NCPC-SA reports that energy saved by companies through the IEE project has mitigated 6.4 million tonnes of carbon dioxide equivalent (CO2e) since April 2011 when the first savings were measured.
SANEDI is working with the information gathered through the NCPC-SA interventions, and is using them together with relevant international and national energy trends to inform national energy and policy planning, including the adaptation of the National Energy Efficiency Strategy.
Rana Ghoneim, head of UNIDO's Energy Systems and Infrastructure Division, said the award was an excellent recognition of the strong ownership, committed leadership and multi-stakeholder partnership that is driving industrial energy efficiency in South Africa. "The programme has always been a great example, inspiring other countries within the UNIDO global programme, where its impacts transcend beyond South Africa."
The IEE project has a strong focus on gender mainstreaming and promoting the participation of women in energy. To date, 43% of the professionals trained through the project are female.
The project also includes awareness-raising in its activities, as evidence strongly supports the idea that sustained energy savings are brought about through behaviour change. This active communication approach made the project an even stronger candidate for the AEE International Award which encourages projects with "significant success in savings and/or visibility".
Solar PV Employs More Women Than Any Renewables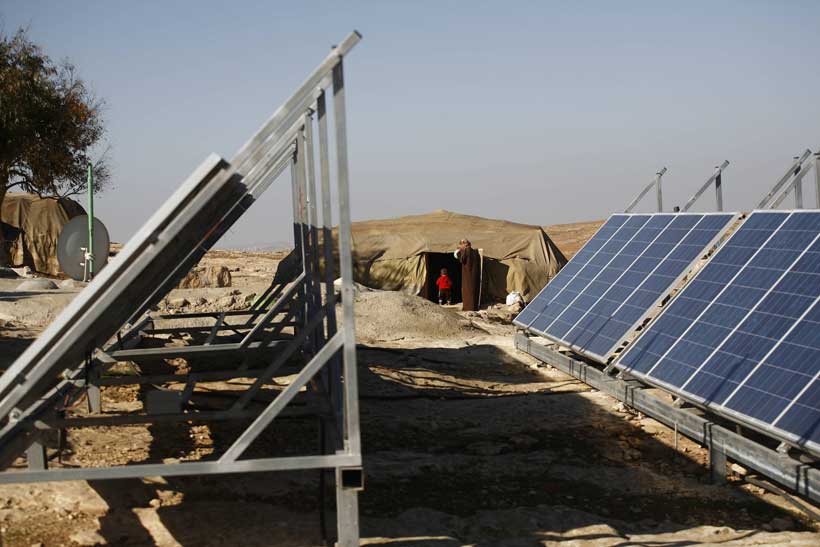 Solar photovoltaic (PV) has emerged to be the leading employer in the renewable energy sector, both in global number of employees and in gender balance. In 2021, the solar PV industry employs 4.3 million people—one-third of all renewable energy jobs worldwide. Women account for 40% of this number. It is almost double the share of women employed in the wind industry (21%) and the oil and gas sector (22%). It is also higher than the average share of women employed in all renewables sectors, which is 32%.
The International Renewable Energy Agency (IRENA)'s new report, Solar PV: A Gender Perspective, finds that women fare best in solar PV manufacturing, representing 47% of the workforce. Service providers and developers follow with 39% and 37%, respectively, while solar PV installers perform the least, with barely 12% of the segment's workforce.
"A just and inclusive energy transition is not only about energy access. It is about making sure everyone is included and benefits from the process," says Francesco La Camera, Director-General of IRENA. "The findings of our new report are promising and confirm renewable energy's great potential as an equal employer, but they also signal the need to step up our efforts to pave the way for more women to lead the energy transition and shape our shared future."
Presented at the 8th World Conference on PV Energy Conversion in Milan today, the report highlights the need for equal opportunities for women in technical positions in science, technology, engineering and mathematics (STEM) and in other professional fields, where they hold 38% and 32% of positions, respectively. Additionally, there is a wide space for women to take over more decision-making positions, as they currently hold 30% of managerial jobs and barely 13% of senior management posts in the solar PV industry.
Decentralised solar PV, on the other hand, seems to offer significant opportunities, as the off-grid solar PV value chain engages women both in delivering solutions and as beneficiaries. Driven in part by off-grid solar PV deployments, women account for 35% of other non-technical positions such as marketing, sales, distribution, and product assembly and installation.
Based on IRENA's global survey of some 1,300 individuals and organisations conducted in 2021, the report evaluates the role of women in the solar PV industry, highlighting barriers and opportunities. The most prominent barriers are perceptions of gender roles, lack of fair and transparent policies, as well as cultural and social norms that shape behaviour.
Raising awareness on gender equality, improving national as well as workplace policies, offering more training, networking opportunities and access to mentorships are all critical steps to level the playfield for women in the sector. These efforts are needed not only to increase the participation of women, but also to diversify the workforce by including the visions, talents and skills of all minority groups.
This is the third report in the Gender Perspective series, which is an integral part of IRENA's extensive research work on the effects of renewable energy deployment during energy transitions. The initial focus on employment creation and skills was expanded over time to cover other socio-economic elements such as gross domestic product, broader measures of welfare, local economic value creation, improved livelihoods and gender-differentiated impacts.
Renewable energy jobs rise by 700,000 in a year, to nearly 13 million
Worldwide employment in the renewable energy sector reached 12.7 million last year, a jump of 700,000 new jobs in just 12 months, despite the lingering effects of COVID-19 and the growing energy crisis, according to a new report published by the International Renewable Energy Agency (IRENA) in collaboration with the UN's International Labour Organization (ILO).
Renewable Energy and Jobs: Annual Review 2022, identifies domestic market size as a major factor influencing job growth in renewables, along with labour and other costs.
Solar growing fastest
Solar energy was found to be the fastest-growing sector. In 2021 it provided 4.3 million jobs, more than a third of the current global workforce in renewable energy.
With rising concerns about climate change, COVID-19 recovery and supply chain disruption, countries are turning inwards to boost job creation at home, focusing on local supply chains.
The report describes how strong domestic markets are key to anchoring a drive toward clean energy industrialization. Developing renewable technology export capabilities is also dependent on this, it adds.
'Just transition for all'
ILO Director-General, Guy Ryder, said that "beyond the numbers, there is a growing focus on the quality of jobs and the conditions of work in renewable energies, to ensure decent and productive employment.
"The increasing share of female employment suggests that dedicated policies and training can significantly enhance the participation of women in renewable energy occupations, inclusion and ultimately, achieve a just transition for all."
Mr. Ryder encouraged governments, organized labour and business groups "to remain firmly committed to a sustainable energy transition, which is indispensable for the future of work."
Resilient and reliable
IRENA's Director-General, Francesco La Camera, said that in the face of numerous challenges, "renewable energy jobs remain resilient, and have been proven to be a reliable job creation engine. My advice to governments around the world is to pursue industrial policies that encourage the expansion of decent renewables jobs at home.
"Spurring a domestic value chain will not only create business opportunities and new jobs for people and local communities. It also bolsters supply chain reliability and contributes to more energy security overall."
Joining the renewable revolution
The report shows that an increasing number of countries are creating jobs in the renewables sector – almost two-thirds of them in Asia.
China alone accounts for 42 per cent of the global total, according to the report, followed by the EU and Brazil with 10 per cent each, and the US and India with seven per cent each.
Regional trends
Southeast Asian countries are becoming major solar photovoltaic (PV) manufacturing hubs and biofuel producers, while China is the pre-eminent manufacturer and installer of solar PV panels and is creating a growing number of jobs in offshore wind.
India added more than 10 Gigawatts of solar PV, generating many installation jobs, but remains heavily dependent on imported panels, the report notes.
Europe now accounts for about 40 per cent of the world's wind manufacturing output and is the most important exporter of wind power equipment; it is trying to reconstitute its solar PV manufacturing industry.
Africa's role is still limited, but the report points out that there are growing job opportunities in decentralized renewables, while in the Americas, Mexico is the leading supplier of wind turbine blades.
Brazil remains the leading employer in biofuels but is also adding many jobs in wind and solar PV installations. The US is beginning to build a domestic industrial base for the budding offshore wind sector.
Guterres: 'Global addiction to fossil fuels' must end and a 'renewables revolution' jumpstarted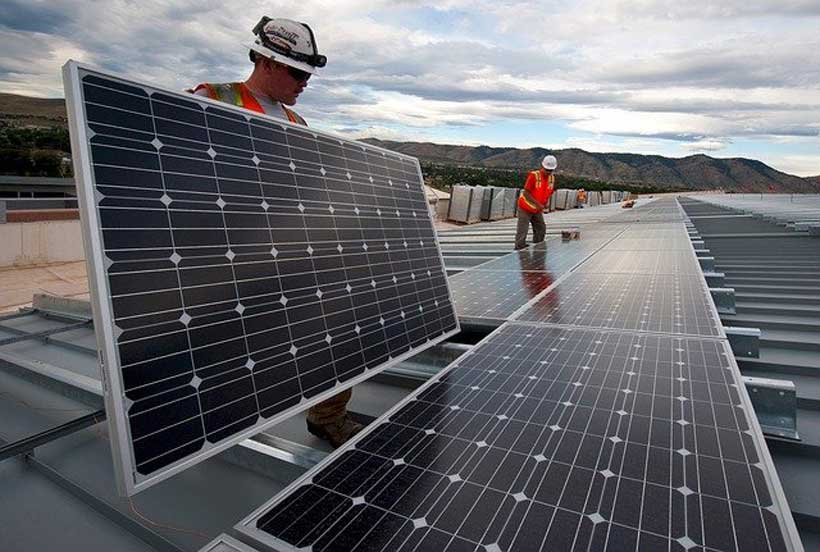 Achieving a just and equitable energy transition is "one of the biggest challenges facing our world," UN Secretary-General António Guterres told the Global Compact Board meeting on Sunday.
Climate disasters and skyrocketing fuel prices have made the need to "end our global addiction to fossil fuels" crystal clear, he said, underscoring the importance of investing in renewables, building resilience, and scaling up adaptation.
"Had we invested massively in renewable energy in the past, we would not be in the middle of a climate emergency now".
Renewals: 'Only credible path'
Renewables are "the only credible path" to real energy security, stable power prices and sustainable employment opportunities, said the UN chief.
He also maintained that the share of renewables in global electricity generation must increase from nearly 30 per cent today to over 60 per cent in 2030 and 90 per cent in 2050.
"Leaders in business as well as government must stop thinking about renewables as a distant project of the future", underscored the top UN official.
"Without renewables, there can be no future".
Key energy priorities
The Secretary-General went on to outline his Five-Point Energy Plan to shift to renewables, beginning with treating the technologies as freely available "global public goods".
"Identifying patents that can be made freely available – especially those relating to battery and storage capacity – are crucial for a rapid and fair energy transition," he said.
Next, he highlighted the need to secure, increase, and diversify supply chains for renewable energy technologies, pointing out that supply chains for components and raw materials are "still concentrated in a handful of countries".
Third, was to level the playing field for renewables.
"We have the technology, capacity, and funds," said the UN chief, "but we urgently need to put policies and frameworks in place to incentivize investments and eliminate bottlenecks caused by red tape, permits and grid connections".
Shift subsidies from fossil fuels to renewable energy was his fourth point, as he noted that each year, governments spend around half a trillion dollars to artificially lower the price of fossil fuels – "more than triple what renewables receive".
"If we channel these resources and subsidies to renewables, we not only cut emissions; we also create more decent and green jobs," he argued.
Financing the future
Mr. Guterres' fifth and final point focused on the importance of tripling public and private investments in renewables to at least $4 trillion dollars a year.
"Upfront costs for solar and wind power account for 80 per cent of lifetime costs – meaning big investments today will reap even bigger rewards tomorrow," he said.
However, this requires: financing to flow to those who need it most; adjusted risk frameworks and more flexibility to scale up renewable finance; and lowering financing costs for developing countries.
"The cost of capital for renewable energy projects in the developing world can be seven times higher than in the developed world," flagged the UN chief, flagging that Africa attracts a mere two per cent of clean energy investments despite its vast renewable energy potential.
Walking the talk
According to Mr. Guterres, a just transition to a renewable energy future is everybody's business, including the private sector to advance science-based targets and Just Transition plans, in partnership with labour organizations and civil society.
"Lip service won't do. We need credible actions and accountability," he underscored.
Every business and investor; every city and country must "walk the talk" on their net-zero promises to realize the Paris Agreement and rescue the Sustainable Development Goals, added the UN chief.
"The UN Global Compact is poised to help in this vital effort," he spelled out, urging everyone to accelerate action across industries and regions "to jumpstart the renewables revolution".