COVID-19 rise in Europe a great concern: WHO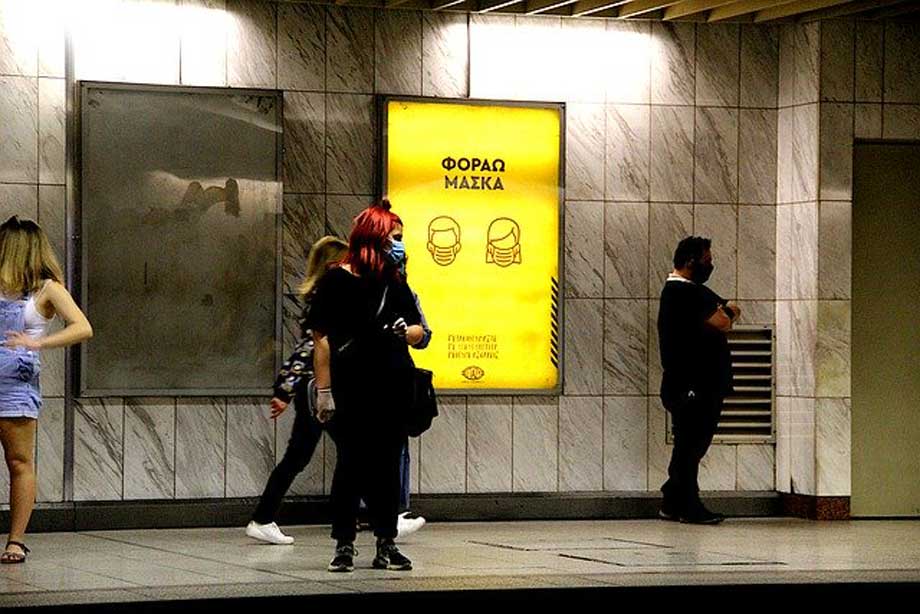 COVID-19 is now the fifth leading cause of death in Europe, where nearly 700,000 cases were reported this week: the highest weekly incidence since the pandemic began in March, the regional head of the UN World Health Organization (WHO) told journalists on Thursday.
Dr. Hans Henri P. Kluge said the tightening up of restrictions by governments is "absolutely necessary" as the disease continues to surge, with "exponential increases" in cases and deaths.
"The evolving epidemiological situation in Europe raises great concern: daily numbers of cases are up, hospital admissions are up, COVID-19 is now the fifth leading cause of death and the bar of 1,000 deaths per day has now been reached," he reported.
Cases reach record highs
Dr. Kluge said overall, Europe has recorded more than seven million cases of COVID-19, with the jump from six million taking just 10 days.
This past weekend, daily case totals surpassed 120,000 for the first time, and on both Saturday and Sunday, reaching new records.
However, he stressed that the region has not returned to the early days of the pandemic.
"Although we record two to three times more cases per day compared to the April peak, we still observe five times fewer deaths. The doubling time in hospital admissions is still two to three times longer," he said, adding "in the meantime, the virus has not changed; it has not become more nor less dangerous."
Potential worsening a reality
Dr. Kluge explained that one reason for the higher case rates is increased COVID-19 testing, including among younger people. This population also partly accounts for the decreased mortality rates.
"These figures say that the epidemiological curve rebound is so far higher, but the slope is lower and less fatal for now. But it has the realistic potential to worsen drastically if the disease spreads back into older age cohorts after more indoor social contacts across generations," he warned.
Looking ahead, Dr. Kluge admitted that projections are "not optimistic".
Reliable epidemiological models indicate that prolonged relaxing of policies could result in mortality levels four to five times higher than in April, with results visible by January 2021.
He stressed the importance of maintaining simple measures already in place, as the modelling shows how wearing masks, coupled with strict control of social gathering, may save up to 281,000 lives across the region by February.
This assumes a 95 per cent rate for mask use, up from the current rate, which is less than 60 per cent.
Restrictions 'absolutely necessary'
"Under proportionately more stringent scenarios, the model is reliably much more optimistic, still with slightly higher levels of morbidity and mortality than in the first wave, but with a lower slope – as if we should rather expect a higher and longer swell instead of a sharp peak, giving us more reaction time," said Dr. Kluge.
"These projections do nothing but confirm what we always said: the pandemic won't reverse its course on its own, but we will."
The WHO bureau chief underlined the importance of targeted national responses to contain COVID-19 spread.
"Measures are tightening up in many countries in Europe, and this is good because they are absolutely necessary," he said. "They are appropriate and necessary responses to what the data is telling us: transmission and sources of contamination occur in homes and indoor public places, and within communities poorly complying with self-protection measures."
Study Finds That India Might Have Half Of All Covid-19 Deaths Worldwide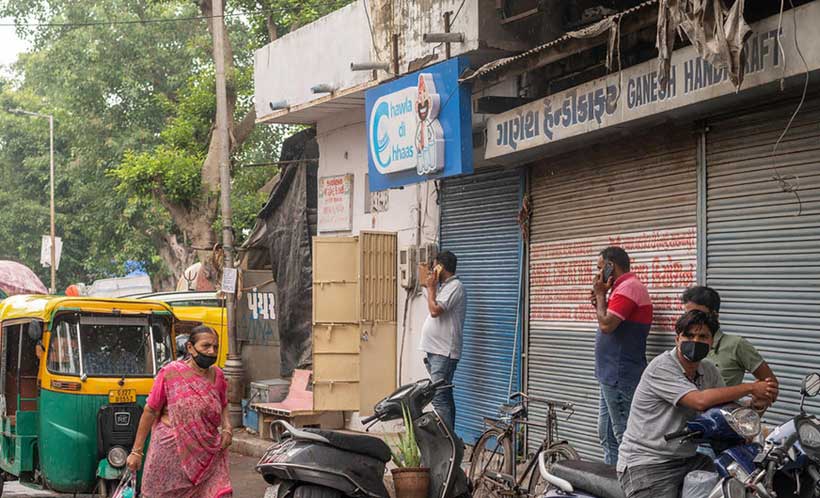 On July 20th, an analysis that was published of India's "excess mortality estimates from three different data sources from the pandemic's start through June 2021 … yields an estimate of 4.9 million excess deaths." As-of July 20th, the total number of deaths that had been officially reported worldwide from Covid-19 was 4,115,391, and only 414,513 (10%) of those were in India. If this new study is correct, then the possibility exists that around half of all deaths that have occurred, thus far, from Covid-19, could be in India, not merely the currently existing 10% that's shown in the official figures.
This study doesn't discuss why the actual number of deaths in India from Covid-19 might be around ten times higher than the official Indian figures, but one reason might be a false attribution of India's greatly increased death-rate from the Covid-19 epidemic not to Covid-19 but to other causes, such as to Covid-19-related illnesses.
The new study is titled "Three New Estimates of India's All-Cause Excess Mortality during the COVID-19 Pandemic", and the detailed version of it can be downloaded here. The study was funded by U.S.-and-allied billionaires and their foundations and corporations, and by governments that those billionaires also might control. However, this doesn't necessarily mean that its methodology is in any way unscientific or otherwise dubious. The study raises serious questions — it does not, in and of itself, answer any. It's a serious scientific study.
On 1 August 2020, I headlined "India and Brazil Are Now the Global Worst Coronavirus Nations", and reported that, "India and Brazil have now overtaken the United States as the world's worst performers at controlling the cononavirus-19 plague. The chart of the numbers of daily new cases in India shows the daily count soaring more than in any other country except Brazil, whereas in the United States, the daily number of new cases has plateaued ever since it hit 72,278 on July 10th, three weeks ago." At that time, there was great pressure upon India's Government to stop the alarming acceleration in the daily numbers of people who were officially counted as being patients (active cases) from the disease, and of dying from it. One way that a government can deal with such pressures is by mis-classifying cases, and deaths, from a disease, as being due to other causes, instead.
Sharp rise in Africa COVID-19 deaths
COVID-19 deaths in Africa have risen sharply in recent weeks, amid the fastest surge in cases the continent has seen so far in the pandemic, the regional office for the World Health Organization (WHO) said on Thursday.
Fatalities are rising as hospital admissions increase rapidly as countries face shortages in oxygen and intensive care beds.
COVID-19 deaths rose by more than 40 per cent last week, reaching 6,273, or nearly 1,900 more than the previous week.
The number is just shy of the 6,294 peak, recorded in January.
Reaching 'breaking point'
"Deaths have climbed steeply for the past five weeks. This is a clear warning sign that hospitals in the most impacted countries are reaching a breaking point," said Dr Matshidiso Moeti, WHO Regional Director for Africa. 
"Under-resourced health systems in countries are facing dire shortages of the health workers, supplies, equipment and infrastructure needed to provide care to severely ill COVID-19 patients."
Africa's case fatality rate, which is the proportion of deaths among confirmed cases, stands at 2.6 per cent compared to the global average of 2.2 per cent. 
Most of the recent deaths, or 83 per cent, occurred in Namibia, South Africa, Tunisia, Uganda and Zambia.
Six million cases
COVID-19 cases on the continent have risen for eight consecutive weeks, topping six million on Tuesday, WHO reported.
An additional one million cases were recorded over the past month, marking the shortest time to reach this grim milestone. Comparatively, it took roughly three months for cases to jump from four million to five million.
Delta, variants drive surge
The surge is being driven by public fatigue with key health measures and an increased spread of virus variants. 
The Delta variant, the most transmissible, has been detected in 21 countries, while the Alpha and Beta variants have been found in more than 30 countries each.
Globally, there are four COVID-19 virus variants of concern.  On Wednesday, a WHO emergency committee meeting in Geneva warned of the "strong likelihood" of new and possibly more dangerous variants emerging and spreading.
Delivering effective treatment
WHO is working with African countries to improve COVID-19 treatment and critical care capacities. 
The UN agency and partners are also delivering oxygen cylinders and other essential medical supplies, and have supported the manufacture and repair of oxygen production plants.
"The number one priority for African countries is boosting oxygen production to give critically ill patients a fighting chance," Dr Moeti said. "Effective treatment is the last line of defence against COVID-19 and it must not crumble."
The rising caseload comes amid inadequate vaccine supplies. So far, 52 million people in Africa have been inoculated, which is just 1.6 per cent of total COVID-19 vaccinations worldwide. 
Meanwhile, roughly 1.5 per cent of the continent's population, or 18 million people, are fully vaccinated, compared with over 50 per cent in some high-income countries.
Child mental health crisis 'magnified' by COVID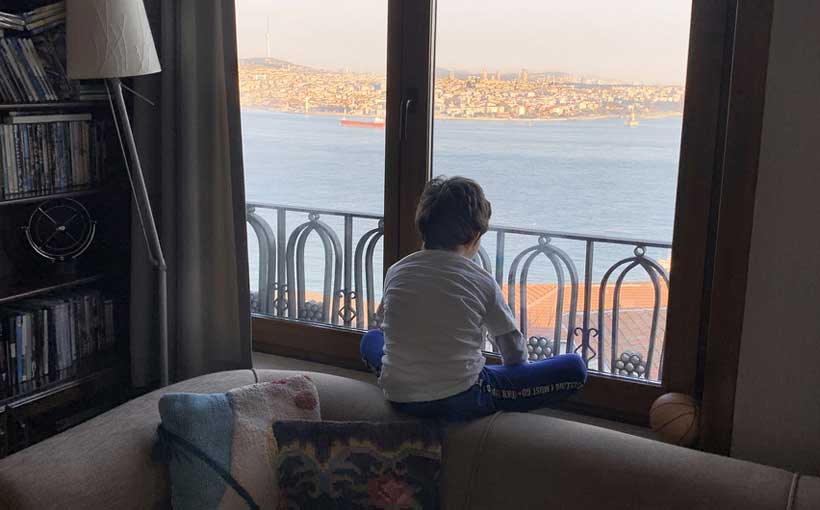 Half of the world's children experience violence on and offline in some form every year, with "devastating and life-long consequences" for their mental health, the UN chief warned a symposium on the issue on Thursday.
In a video address to an event organized within the on-going High-Level Political Forum (HLPF), on mental health and wellbeing, he said that mental health services have long suffered from neglect and underinvestment, with "too few children" accessing the services they need.
Services cut
"The COVID-19 pandemic has magnified the problem. Millions of children are out of school, increasing their vulnerability to violence and mental stress, while services have been cut or moved online.
"As we consider investing in a strong recovery, support for children's mental wellbeing must be a priority", said Secretary-General António Guterres.
"I also urge governments to take a preventive approach by addressing the determinants of mental well-being through robust social protection for children and families", he added, saying that mental health and psychosocial support, together with community-based approaches to care, are "integral to universal health coverage. They cannot be its forgotten part."
Child's view paramount
He also urged authorities everywhere to take the views and lived-experiences of children themselves, exposed to increasing on and offline threats, into account when formulating policies and protection strategies.
"Children play an important role in supporting each other's mental wellbeing. They must be empowered as part of the solution. Let's work together for sustainable, people-centered, resilient societies, where all children live free from violence and with the highest standards of mental health", he concluded.
Children contribute
The meeting co-organized with the Permanent Mission of Belgium to the United Nations, and the Group of Friends on mental health and wellbeing, featured a video with contributions from children from 19 countries who took action to support one another.
UN Special Representative on Violence Against Children, Maalla M'jid, highlighted the devastating impact of violence on the mental health of children: "Exposure to violence and other adverse childhood experiences can evoke toxic responses to stress that cause both immediate and long-term physiological and psychological damage.
"In addition to the human cost, the economic cost of mental illness is significant", she added.
Opportunity for change
The recovery phase of the pandemic, provides an opportunity for countries to invest in this field, she said, emphasizing that "we cannot go back to normal. Because what was 'normal' before the pandemic was not good enough, with countries spending on average only 2% of their health budgets on mental health.
"In addition to more investment, we need to change our approach to mental health. Building on the lessons of the pandemic, mental health and child protection services must be recognized as life-saving and essential.
"They must be incorporated into both emergency preparedness and longer-term planning and children must also shape the design, delivery and evaluation of responses", she added.
The meeting contributed to raising awareness of the impact of violence on the mental health of children, both before and during the COVID-19 pandemic.
Examples were shared of effective approaches to supporting children's mental health from different regions and in different settings; to identify what steps are needed to embed mental health best practices; put child protection and social protection services into action to build back better after the pandemic, while also supporting the Decade of Action to deliver the SDGs by 2030.