New rules to facilitate EU crowdfunding
New EU rules will allow European crowdfunding platforms to provide new opportunities for start-ups and investors.
The European Parliament approved new rules on 5 October 2020 that will enable crowdfunding platforms to easily provide services across the EU single market. This will widen the pool of potential investors for start-ups, innovators and small companies, as well as ensuring investors have a larger choice of projects and better protection.
Crowdfunding platforms operating in more than one EU country will have to comply with a single set of basic rules – the new regulation – instead of different rules in each country. The accompanying directive aims to broaden access to finance for small companies. The rules will apply to European crowdfunding service providers that raise up to €5 million per project per year.
Why is EU crowdfunding legislation necessary?
The lack of uniform crowdfunding rules across the EU results in legal uncertainty and discourages investment in projects in a different country. It also puts crowdfunding service providers off offering cross-border services.
This has limited opportunities for companies that could benefit from investments by a large number of people, especially when they operate in smaller markets.
What is crowdfunding?
Start-ups and innovative companies often have difficulty accessing funds via traditional means such as bank loans. Crowdfunding service providers enable them to connect to and raise funds from multiple small investors, usually via digital platforms.
How will the new rules protect investors?
One of the major risks of crowdfunding is that investor decisions are often not based on data and may be influenced by emotions. Small companies going bankrupt or delays in delivering goods are among the most common problems that investors do not predict.
The new rules demand that crowdfunding service providers give clients clear information about the potential financial risks of each project. The investors have to be provided with a key investment information sheet on the project, prepared by the project owner or at platform level.
When will the rules enter into force?
The new rules for European crowdfunding service providers will apply one year following their publication in the Official Journal of the EU.
Economic Inclusion Programs Now Benefit 92 Million People Worldwide
Economic inclusion programs, which help boost income and assets of the world's poorest, are on the rise in 75 countries, reaching approximately 20 million poor and vulnerable households, and benefitting nearly 92 million individuals. This surge comes at a crucial time, as more than 700 million people around the world face extreme poverty, a number on the rise for the first time in two decades.
According to the World Bank's newly published "State of Economic Inclusion (SEI) Report 2020: The Potential to Scale," economic inclusion programs —usually a combination of cash or in-kind transfers, skills training or coaching, access to finance, and links to market support— are fast becoming a critical instrument in many governments' large-scale anti-poverty strategies. And they are likely to continue, especially in areas affected by conflict, climate change, and shocks, due to the COVID-19 pandemic.
"One of the most stubborn challenges we face in development is positively transforming the lives of the extreme poor and vulnerable— a problem exacerbated by the COVID-19 pandemic," saidMari Pangestu, World Bank Group Managing Director. "This report presents—for the first time—a systematic review of economic inclusion programs around the world, and sheds light on how governments can best invest in social protection, jobs, and financial inclusion, to help the poor build a better future for themselves."
The SEI Report is a result of a unique collaboration under the Partnership for Economic Inclusion (PEI). PEI is a dedicated platform to support the adoption and adaptation of national economic inclusion programs working with a variety of stakeholders, including national governments and bilateral, multilateral, non-governmental, research, and private sector organizations.
"Partnership is integral for program success given the multidimensional nature of program delivery. BRAC's engagement with PEI reflects our collective commitment to ensuring program approaches and delivery are informed by community needs, ground realities and local partner expertise," said Shameran Abed, Director BRAC, an international development organization based in Bangladesh.
The report examines over 200 programs, across 75 countries. It finds that governments around the world are increasingly scaling up economic inclusion initiatives through social safety nets. In-depth case studies covering the Sahel, Bangladesh, Peru and India highlight the evolution of economic inclusion programs, and how they are addressing challenges such as urbanization, gaps in human capital accumulation, adaptations to shock, and technological change.
The implications of COVID-19 feature broadly in the report, which looks at the fallout of the pandemic at the household as well as institutional level. Economic inclusion programs for the poorest show strong potential to improve livelihoods as part of integrated policy responses focused on containing the pandemic, ensuring food security and supporting medium term recovery. Experiences in Egypt, Ethiopia, Ghana, Zambia and other countries, show how economic inclusion programs can build on – rather than replace – social assistance programs.
"The Covid-19 pandemic has put a spotlight on the importance of linking social protection and economic inclusion when it comes to protecting people against shocks. We continue to provide significant funding for social protection and jobs. But there is a strong potential for economic inclusion programs to build on pre-existing government social protection systems, and this may prove critical in the long-term recovery from the COVID-19 fallout," said Birgit Pickel, Director for Global Health; Pandemic Prevention; One Health, in the German Ministry for Economic Cooperation and Development, BMZ.
The report reveals women's economic empowerment is a key driver of interventions, with nearly 90 percent of programs surveyed having a gender focus. This is critical given findings from the report and other work from PEI which show that women make up the majority of workers in sectors such as education, retail travel, hospitality and domestic services, which have been most affected by COVID-19. Lessons from previous crises highlight the importance of this gender focus to avoid declining opportunities for women, de-prioritization of female health services, and increased gender-based violence.
"Economic inclusion packages are well positioned to support women to address the plurality of COVID-19 related impacts. In particular, the pandemic has highlighted the need to strengthen national systems, and to make sure that they are inclusive and equitable by design, so that women and others who have been historically marginalized are not left out," said Olivia Leland, Founder and CEO of Co-Impact, a global collaborative focused on improving the lives of millions of people across the world.
The report also discusses key debates on program impact and costs, as these are critical factors affecting the sustainability of economic inclusion programs at scale. For example, the report sheds light on major lessons learnt from initiatives supported under the Sahel Adaptive Social Protection Program (SASPP), which was launched in 2014 to design and implement adaptive social protection programs aimed to help poor and vulnerable households become more resilient to the effects of climate change. One important lesson from that experience was the need to expand reach in a systematic and rapid manner.
"Leveraging digital technology will be critical to leapfrog capacity constraints and to strengthen program management. Many programs are already utilizing government social registries, beneficiary registries, and other government databases to identify potential participants," saidMichal Rutkowski, Global Director of the Social Protection and Jobs Global Practice at the World Bank.
Alongside the SEI, the PEI is also launching an online and open-access PEI Data Portal The data portal underscores a commitment to open access to support global learning and program implementation.
The World Bank Group, one of the largest sources of funding and knowledge for developing countries, is taking broad, fast action to help developing countries strengthen their pandemic response. It is supporting public health interventions, working to ensure the flow of critical supplies and equipment, and helping the private sector continue to operate and sustain jobs. The WBG is making available up to $160 billion over a 15-month period ending June 2021 to help more than 100 countries protect the poor and vulnerable, support businesses, and bolster economic recovery. This includes $50 billion of new IDA resources through grants and highly concessional loans and $12 billion for developing countries to finance the purchase and distribution of COVID-19 vaccines.
Global Business Leaders Committing to Stakeholder Capitalism Metrics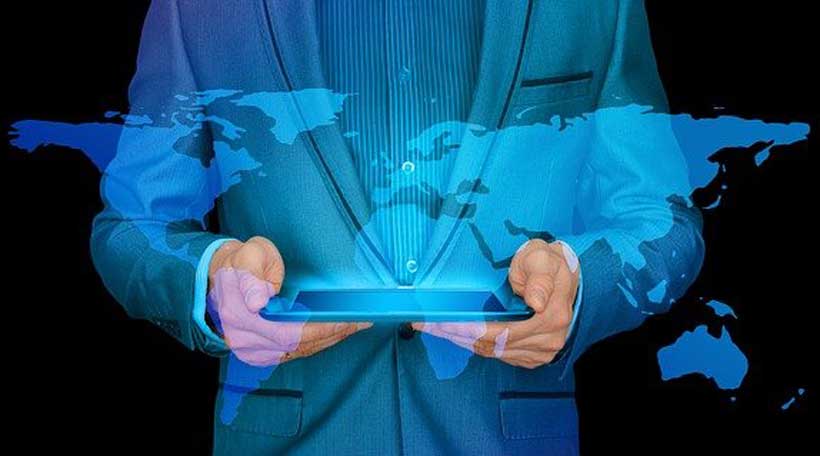 A growing coalition of 61 top business leaders across industries announced today their commitment to the Stakeholder Capitalism Metrics, a set of environmental, social and governance (ESG) metrics and disclosures released by the World Economic Forum and its International Business Council (IBC) in September 2020, that measure the long-term enterprise value creation for all stakeholders.
The Stakeholder Capitalism Metrics, drawn from existing voluntary standards, offer a core set of 21 universal, comparable disclosures focused on people, planet, prosperity and principles of governance that are considered most critical for business, society and the planet, and that companies can report on regardless of industry or region. They strengthen the ability of companies and investors to benchmark progress on sustainability matters, thereby improving decision-making and enhancing transparency and accountability regarding the shared and sustainable value companies create.
These leaders and their organizations, including Dow, Unilever, Nestlé, PayPal, Reliance Industries and Sony have today committed to:
Reflect the core metrics in their reporting to investors and other stakeholders (e.g. annual report, sustainability report, proxy statements, or other materials) by reporting on the metrics most relevant to their business or briefly explaining why a different approach is more appropriate
Publicly support this work and encourage their business partners to do so
Promote the further convergence of existing ESG standards, frameworks and principles to support progress towards a globally accepted solution for non-financial reporting on common ESG metrics
In making these commitments, business leaders are signalling that ESG factors are increasingly critical to the success and long-term viability of all businesses. This clearly represents the intent from leading global companies to integrate sustainability into their core strategy, operations and corporate disclosures.
"Stakeholder capitalism becomes now really mainstream," said Klaus Schwab, Founder and Executive Chairman, World Economic Forum. "The public commitments from companies to report not only on financial matters but also their ESG impacts are an important step towards a global economy that works for progress, people and the planet."
"We have to deliver great returns for our shareholders and help drive progress on society's most important priorities," said Brian Moynihan, Chairman and CEO of Bank of America, and Chairman of the International Business Council. "That is stakeholder capitalism in action. Common metrics will help all stakeholders measure the progress we are making and ensure that the resources capitalism can marshal – from companies, from investors, and others – are directed to where they can make the most difference."
The World Economic Forum, in collaboration with Bank of America, Deloitte, EY, KPMG and PwC, curated the set of 21 core and 34 expanded metrics over the past two years with the support of over 140 stakeholders.
The metrics include non-financial disclosures centred around the four pillars: people, planet, prosperity and principles of governance. Intentionally built on existing standards, the pillars include metrics such as greenhouse gas emissions, pay equality and board diversity, among others.
By adopting and reporting on these metrics and disclosures, the business community will continue to catalyse greater cooperation and alignment among existing standards and encourage progress on the development of a systemic, globally accepted set of common standards for reporting on sustainability performance.
The full list of companies that have agreed to implement reporting on the Stakeholder Capitalism Metrics includes:
Accenture
Adecco Group
African Rainbow Minerals
Allianz
Banco Santander
Bank of America
BBVA
Boston Consulting Group
bp
Clifford Chance
Credit Suisse
Dell Technologies
Deloitte
Deutsche Post DHL
Dow
Eni
Ecolab
Ecopetrol
Equinor
EY
Fidelity International
HEINEKEN
HP
HSBC Holdings
IBM
JLL
Kearney Inc.
KPMG
Mahindra Group
Majid Al Futtaim
Mastercard
McKinsey & Company
Medtronic
Mercuria Energy Group
Mitsubishi Corporation
Mitsubishi UFJ Financial Group Inc.
Nestlé
Novo Nordisk A/S
Palo Alto Networks
PayPal
Publicis Groupe
PwC
Reliance Industries
Repsol
Royal DSM
Royal Dutch Shell
Royal Philips
Salesforce
Schneider Electric
Siemens
Solvay
Sony
Sumitomo Corporation
Sumitomo Mitsui Financial Group (SMFG)
Suntory Holdings
Takeda Pharmaceutical
Total
UBS
Unilever
Yara International
Zurich Insurance Group
Expert thoughts:
"Runaway climate change, environmental degradation and social inequality are some of the biggest problems that the world faces," said Alan Jope, CEO of Unilever. "Companies' annual reports and accounts might not be the first mechanism for change that would spring to mind, but standardized and mandatory non-financial reporting is critical to creating a new form of capitalism that tackles these problems. The Forum's IBC work is an important step forward and we are providing our wholehearted support."
"Although there is growing demand from investors who recognize that ESG disclosure is vital for good investment decisions, there is no agreed international framework yet," said Geraldine Matchett, Co-CEO and Chief Financial Officer and Member of the Managing Board, Royal DSM. "I hope the Stakeholder Capitalism Metrics are a first step towards the convergence of existing metrices and standards. This will be one of the fastest ways to accelerate the systemic change the world needs, putting investors on the right track, helping to change consumer behaviour for the better, and helping companies to do the right thing."
"The Stakeholder Capitalism Metrics represent a great stride forward towards equipping investors, corporates, society and regulators with a common set of relevant ESG metrics," says Ilham Kadri, CEO and Chairman of the Executive Committee, SOLVAY SA. "SOLVAY is committed to delivering superior profitable growth that is sustainable and responsible. It welcomes enthusiastically these metrics as an opportunity to engage in dialogue on an aligned, transparent and factual basis in order to address the important challenges that our societies face."
"Today is another step forward in the growing impact of stakeholder capitalism. It's not just about words, but about companies setting clear metrics, measuring our progress, and holding ourselves accountable," says Marc Benioff, Chair and CEO, Salesforce. "Only then can we provide long-term growth for our shareholders, build trust with all stakeholders, and truly improve the state of the world."
COVID's led to 'massive' income and productivity losses
Job losses or reduced working hours due to the impact of the COVID-19 pandemic cost the world the equivalent of 255 million jobs in 2020, the UN International Labour Organization (ILO) said on Monday, noting that the "massive impact" was nearly four times the number lost during the 2009 global financial crisis.
According to the ILO Monitor: COVID-19 and the world of work, the losses resulted in an 8.3 per cent decline in global income, before factoring in support measures, equivalent to $3.7 trillion or 4.4 per cent of global gross domestic product (GDP).
Recovery scenarios
While there is still a high degree of uncertainty for 2021, the ILO estimates projected that most countries could see a relatively strong recovery in the second half the year, as COVID-19 vaccination programmes take effect.
ILO put forward three scenarios: a baseline estimate showing a 3 per cent decline; a pessimistic forecast indicating a 4.6 per cent loss, and in the most optimistic scenario, a 1.3 per cent decrease in working hours through this year.
"The signs of recovery we see are encouraging, but they are fragile and highly uncertain, and we must remember that no country or group can recover alone", Guy Ryder, ILO Director-General said.
"We are at a fork in the road. One path leads to an uneven, unsustainable, recovery with growing inequality and instability, and the prospect of more crises. The other focuses on a human-centred recovery for building back better, prioritizing employment, income and social protection, workers' rights and social dialogue", he added.
"If we want a lasting, sustainable and inclusive recovery, this is the path policy-makers must commit to."
Women and children most vulnerable
In terms of sectors and groups, women were more affected than men, as were younger workers, ILO said.
"Globally, employment losses for women stand at 5 per cent, versus 3.9 per cent for men. In particular, women were much more likely than men to drop out of the labour market and become inactive", it added.
Similarly, younger workers either lost jobs, dropped out of the labour force, or delayed entry into it.
'Lost generation' risk
"The employment loss among youth (15-24 years old) stood at 8.7 per cent, compared to 3.7 per cent for adults. This highlights the all too real risk of a lost generation" according to ILO.
Accommodation and food services was the worst hit sector, where employment declined by over 20 per cent, on average, followed by retail and manufacturing.
In contrast, the information, communication, finance and insurance sectors, grew in the second and third quarters of 2020. Marginal increases were also seen in mining, quarrying and utilities.