Corruption represents 'ultimate betrayal' of public trust
Corruption is not only a crime but immoral and the "ultimate betrayal" of public trust, the UN Secretary-General has said, calling on everyone to work together and stamp out the global scourge, in all its forms.
In a statement issued on Thursday, Secretary-General António Guterres underlined that in the midst of the COVID-19 pandemic, corruption was proving to be even more damaging in its impact on the most vulnerable.
'New opportunities' for exploitation
"The response to the virus is creating new opportunities to exploit weak oversight and inadequate transparency, diverting funds away from people in their hour of greatest need," the Secretary-General said.
Corruption during the pandemic can seriously undermine good governance globally, and send the world even further off-track in in its efforts to achieve the Sustainable Development Goals (SDGs), he added.
There are also very direct risks to health: "Unscrupulous merchants peddle faulty products such as – defective ventilators, poorly manufactured tests or counterfeit medicines", said Mr. Guterres, noting that collusion among those who control supply chains has led to outrageous price hikes, skewing the market and denying many people life-saving treatment.
The UN will continue to prioritize transparency and accountability, in and beyond the COVID-19 response, the UN chief pledged.
Verify suppliers, determine fair prices
The Secretary-General called on Governments to be careful and not act in haste, making sure to vet suppliers, and ensure fair pricing of essential goods as supply chains continue to be under strain.
He also urged everyone to join hands against corrupt and exploitative acts.
"We must work together to stop such thievery and exploitation by clamping down on illicit financial flows and tax havens; tackling the vested interests that benefit from secrecy and corruption; and exercising utmost vigilance over how resources are spent nationally", urged Mr. Guterres.
We must create more robust systems for accountability, transparency and integrity without delay, he added.
Everyone has a part to play
Mr. Guterres also called for governments and leaders to be transparent and accountable, and for businesses to act responsibly, highlighting the importance of a vibrant civic space and open access to information.
Whistle-blowers who expose wrongdoing, must get the legal protection they deserve, in calling out corruption.
"Technological advances can help increase transparency and better monitor procurement of medical supplies," explained the Secretary-General, adding that anti-corruption bodies should be supported and empowered.
UN Convention against Corruption
The Secretary-General also urged nations to use a vital tool, provided by the UN: adopted by the General Assembly in 2003, the United Nations Convention against Corruption, entered into force in December 2005. It currently has 187 States Parties.
It is the only legally binding universal anti-corruption instrument, and its far-reaching approach and the mandatory character of many of its provisions make it a unique tool for developing a comprehensive response to corruption.
Through five key areas – preventive measures; criminalization and law enforcement; international cooperation; asset recovery; and technical assistance and information exchange – the Convention covers many different forms of corruption, such as bribery, trading in influence, abuse of functions, and various acts of corruption in the private sector.
10 Reasons Why Learning a New Language Can Make You a Successful Entrepreneur
Like for any other person, learning new skills for an entrepreneur is very important as the current world is extremely dynamic, so constantly improving oneself is a must today. At the same time, in business, internationalization becomes a trend, so all skills related to that become extremely valuable. And one of such skills is a new language, of course. There's a vast number of arguments and facts, both scientific and non-scientific, in the favor of learning a new language for anyone. Yet, this skill might become vital for the entrepreneurs within a few years to come, and here are some of the reasons.
The Role of Languages for Entrepreneurs
Just like the world today, entrepreneurs are very dynamic people that never stop learning and keep exploring new horizons. Learning languages might be especially useful to the entrepreneurs as it largely stimulates the brain to work faster and distribute the concentration when performing numerous tasks at the same time. Yet, these are only the most considerable reasons for an entrepreneur to learn at least one more language. Here are ten other reasons to learn languages if you're considering starting your own business.
Thinking outside of the box. As you learn a new language, familiar things are viewed from a different perspective. Such perspectives might seem like minor details, but they play a huge role on a bigger scale. As you learn to perceive the things you know from the perspective of another language, it becomes much easier to look at anything differently.
Improved communication skills. Now when you're able to look at things from a different perspective, you can communicate your thoughts and ideas based on how your partner might perceive those thoughts and ideas. Basically, you are able to step into your communication partner's shoes and hear what you're saying from his or her standpoint.
Traveling made easier. While learning, you can travel much easier as you'll unlikely stumble upon such a thing as a language barrier, which is still relevant today. You might get yourself lost in translation only in very exclusive cases when you travel to a very isolated area where a very specific dialect is spoken. Otherwise, you'll be able to travel to a new country easily as soon as you learn a new language. This is especially important for entrepreneurs who want to go international.
Fewer problems with travel documents. It might be easier to communicate with people on the streets in the country you travel to as you learn a new language. But remember that you first must enter this country before you can even do that. That's when you have to understand the essentials of traveling documents. Even if you work with some of the best document translation services over here, you might still need to know what's there in your papers. So, learning a new language might be of vital importance.
Use more learning materials. Learning languages is important, yet, there are many other skills for an entrepreneur to master. But not all of the materials to help you do that might be available in your native language. So, learning a new language can and should also be done for the learning's sake itself.
Improved decision-making. Like it was said before, learning a new language allows you to look at things from a new perspective. For you as an entrepreneur, this also means that you can think certain decisions over from that different perspective, which might be more efficient in the end.
Learning on the go. As you expand your business into a country that uses the language you're familiar with, you can learn from the experiences of other businesses in this country. For example, you can learn how the media communicate something new on the market and do something similar to yourself, thus, becoming more successful with your marketing campaign.
Swifter thinking. Again, when you decide to go internationally, you might find yourself doing that along with your competitors. As you're more familiar with the language of the country you plan to enter, you're having a huge heads-up before the competitors that don't speak that language. The competition becomes simpler for you as you become the first one to get a more sufficient idea for your business.
Reputation boost. You will certainly look like a person who can make some considerable effort and learn a new skill, which is never an easy feat. At the same time, if you show that you can communicate with your customers in their language, you will gain their attention and praise as a business that respects other cultures.
Finally, because why not? There's so much to do in the world, so why not make learning a new language one of such things? You never know what might get handy for you at any given moment. Considering that learning a new language is a very useful skill on its own, it will very likely become a handy skill to you as an entrepreneur.
See the World and Speak to It
As you steadily improve personally and as a professional over time, you might find yourself being able to learn and master nearly anything that comes in your way. And confidence is a very important factor in human success. Lots of people fail simply because they are too shy and doubting to try. You, on the other hand, are open to all the opportunities the world can offer you when you set yourself to constantly learn and progress with this ever-changing and rapidly moving world.
4 Steps to a Successful International Expansion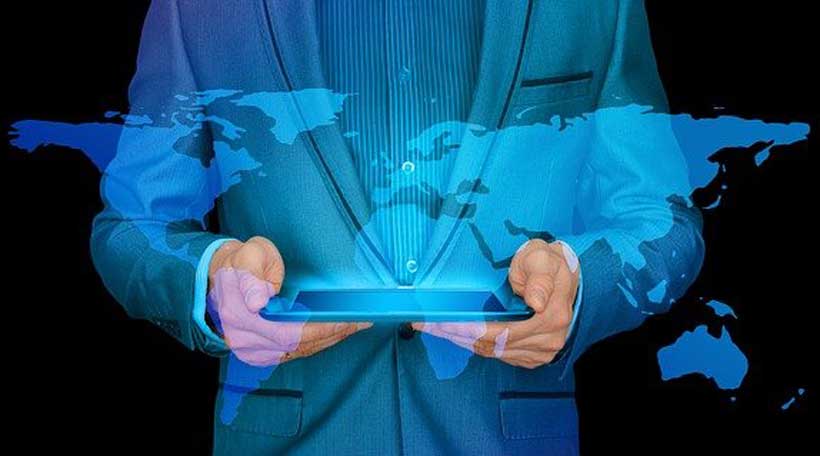 Doing business internationally is not only a trivial thing nowadays but is also a must for many entrepreneurs who want to go further and develop their venture. With a number of benefits that the business internationalization offers, opening a company in another country is a challenge to take that, however, strongly pays off in the future. But in business, like everywhere else, going to another country means stepping into an unknown land, which is unpredictable and might pose a variety of hazards. However, if you go there prepared, this should not be a problem. The main thing to remember is to look for solutions right away, rather than merely for the problems that might expect you in another and not-so-well-known country.
Main Ingredients of the International Business Campaign
Obviously, you always have to take certain challenges prepared, especially those that imply the investment of time, effort, and money. In business, there's almost no room for improvisation. You must have a plan for every aspect of your expansion, from the legal and internal business matter to the marketing campaign, PR, and other communication with your customers, including the post-sell service and user experience. Here are the four basic points to consider whenever venturing into a foreign land.
Doing deep research and acquiring local partners. In order to open your business in another country, you must know it extremely well, as if you were born and lived there your entire life. You must know at least the legal framework of the country in general, how the business is done there, how tough is the competition, what consumers prefer, how the media communicates, and so on. While without being actually born or at least living in that country for a decent number of years, it is impossible to become familiar with the country like that, you can get as close to that as possible. One of the top reasonable recommendations for the international expansion you'll hear today is, perhaps, acquiring the local partners for your business. Those could be anybody, from co-directors to employees or external partners such as suppliers or retailers.
Dealing with the formal matter. After you research everything, make sure to have all formalities done strictly right. That mostly relates to the legal and tax aspects. Ensure that you have all the needed documents and licenses in place and that all of them are valid and properly translated. Address the specialists, use only the best professional translation services for such purposes. This will largely save you time and unnecessary costs caused by possible delays as your business might be frozen while the legal matter is settled. In most cases, you'll not be welcomed by the competitors and regulative organs in another country, so make sure to settle as safely as possible while doing business internationally.
When dealing with marketing, don't just translate, localize. While working with the formal things for the internal purposes of your business translation is a must and may be enough. Yet, when it comes to communication with your potential audience, doing a mere translation of your products and marketing campaign may be a serious oversight. For your customers to understand what you're trying to give them, you must adapt your product to their worldview and cultural background. That's what the localization is about and for the start, you can use this localization service to understand the idea. The true localization professionals will guide you through the whole process and explain how and why everything is done.
Develop a double strategy. While you might have everything considered very well and be as prepared as you can only be, there's still room for the exit strategy. Regardless of how prepared you are, there's always a chance that something will not work out. That won't make you a bad entrepreneur or mean that you should not expand internationally in the future. This will essentially mean that you've managed to get the experience in this area, which will allow you to do better on your future try. Yet, retreating smoothly is better, of course.
Looking Further
Just as you might use the tips for your ventures in the nearest future, you can use your experience garnered during this venture to look even further. Regardless of the result, experience always grants you a heads-up and the ability to look one step further even when you encounter a yet unfamiliar situation. As you shouldn't underestimate all the aspects of other country economies ' entry, you must not underestimate your resources and, more importantly, your potential. As you go international, remember to be brave and always try to predict your own movements one step ahead.
APEC Promotes Small Businesses & Patient Health with New Business Ethics Vision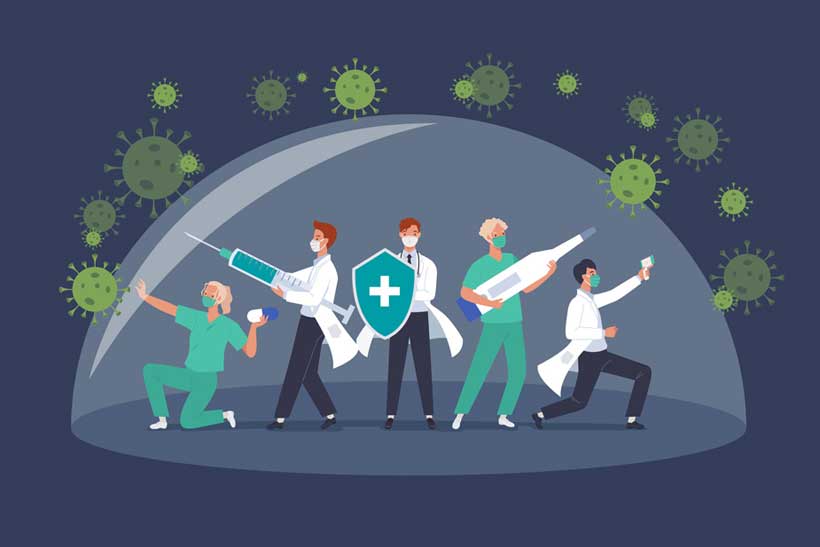 APEC strengthens its commitment to push for patient health and cross-border trade with the launch of a bold, new vision for the next five years to reinforce business ethics and integrity in health-related sectors. The plan comes to fruition under the world's largest ethics pacts to strengthen ethical business practices in the medical device and biopharmaceutical sectors.
"Ethical business practices play a crucial role amidst the COVID-19 pandemic as healthcare systems in the APEC region face major challenges," said Joseph C. Semsar, Deputy Under Secretary for International Trade, at the US Department of Commerce, which oversees the initiative.
"The vision reflects the urgency and commitment from public and private stakeholders in the region to further promote ethical environments to ensure a culture that upholds patient trust in which small and medium enterprises can sustainably operate and innovate across the region," he added.
The Vision 2025 for the Business Ethics for APEC SMEs Initiative was announced virtually earlier this week at the 2020 APEC Business Ethics for SMEs Virtual Forum, by a diverse set of stakeholders including government agencies, representatives from patients and patient organizations, healthcare providers and professional organizations, medical device and biopharmaceutical organizations and researchers and academia across APEC economies.
"Vision 2025 is about constantly setting and then doing everything we can to meet and exceed the highest ethical standards on behalf of the patients we serve," said Scott Whitaker, President and CEO of the Advanced Medical Technology Association (AdvaMed). "These efforts are particularly important as APEC economies and the medical technology sector, especially our small and medium-sized businesses, respond to the pandemic in order to save lives and serve patients."
In addition, the vision breaks new ground in an effort to measure the positive impact of ethical business practices, taking the conversation beyond the costs of corruption and providing new evidence of the advantages realized by organizations that embrace integrity.
"Biopharmaceutical companies, large and small, know all too well the importance of ethics and business integrity. And the work of APEC in this area has been crucial and demonstrating how ethics creates value across the health economy", said Thomas Cueni, Director General of the IFPMA and Industry Co-Chair of the APEC Biopharmaceutical Working Group on Ethics. "As we tackle COVID-19, building trust by conducting business with integrity is vital in ensuring confidence in innovative vaccines and medicines both to treat COVID-19 as well as delivering existing medicines and vaccines."
The annual forum also proposed to modernize the preceding ethics principles for the medical devices sector and biopharmaceutical sector and further bolster capacity building initiatives for small business owners, directors and distributors.
Speaking during the forum's plenary session, APEC Secretariat Executive Director, Dr Rebecca Sta Maria highlighted the importance of keeping trade open during this unprecedented time, adding that closer collaboration between policymakers and private sector in business ethics is important "to keep the integrity in the supply and distribution of medical products of the highest standard so that we can ensure progress towards recovery."