World Bank Approves $12 Billion for COVID-19 Vaccines
The World Bank's Board of Executive Directors today approved an envelope of $12 billion for developing countries to finance the purchase and distribution of COVID-19 vaccines, tests, and treatments for their citizens.
The financing, which aims to support vaccination of up to a billion people, is part of an overall World Bank Group (WBG) package of up to $160 billion through June 2021 to help developing countries fight the COVID-19 pandemic. It adds new financing to the World Bank's COVID-19 emergency response programs that are already reaching 111 countries. This financing package helps signal to the research and pharmaceutical industry that citizens in developing countries also need access to safe and effective COVID-19 vaccines. It will also provide financing and technical support so that developing countries can prepare for deploying vaccines at scale, in coordination with international partners. In implementing the program, the World Bank will support multilateral efforts currently led by WHO and COVAX.
"We are extending and expanding our fast-track approach to address the COVID emergency so that developing countries have fair and equal access to vaccines," said World Bank Group President David Malpass. "Access to safe and effective vaccines and strengthened delivery systems is key to alter the course of the pandemic and help countries experiencing catastrophic economic and fiscal impacts move toward a resilient recovery."
Developing countries will have different ways to acquire and deliver approved vaccines. The approach draws on the WBG's significant expertise in supporting large scale immunization programs for vaccine preventable diseases, as well as public health programs to tackle infectious diseases such as HIV, tuberculosis, malaria and neglected tropical diseases.
In addition to purchasing COVID-19 vaccines, the WBG financing will also support countries to access to COVID-19 tests and treatments, and expand immunization capacity to help health systems deploy the vaccines effectively. This includes supply chain and logistics management for vaccine storage handling, trained vaccinators, and large-scale communication and outreach campaigns to reach communities and households.
The new financing builds on the broader World Bank health program, which focuses on strengthening the health systems and health service delivery. The Bank's robust network of technical advice and implementation support capacity, already working on the ground in many developing countries with partner agencies, will help to further strengthen these systems.
The International Finance Corporation (IFC), the WBG's private sector arm, is also investing in vaccine manufacturers through its $4 billion Global Health Platform. The aim is to encourage ramped-up production of COVID-19 vaccines and therapeutics in advanced and developing economies alike—and to ensure that emerging markets gain access to available doses.
Egypt: New Project Will Support Railway Safety and Efforts to Enhance Service Quality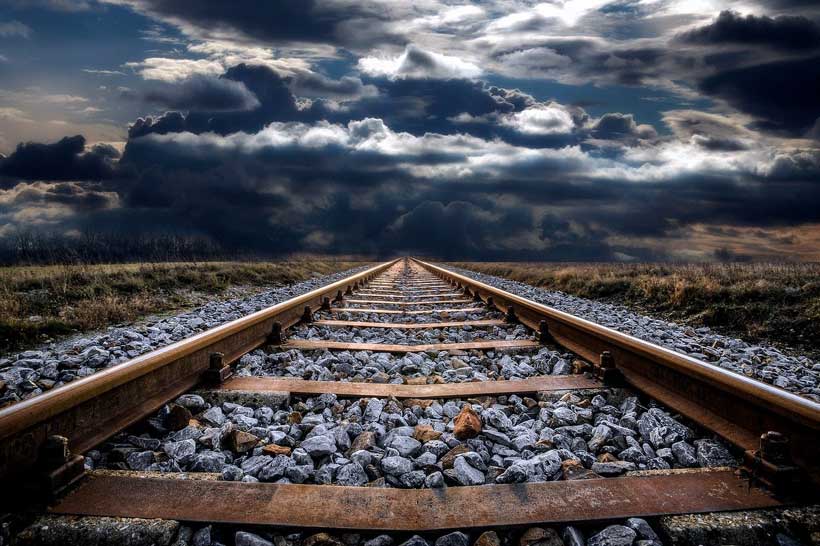 The World Bank's Board of Executive Directors today approved a US$440 million loan to support Egypt's initiatives to enhance the safety and service quality of the country's railways.
The Railway Improvement and Safety for Egypt (RISE) total project cost is US$ 681.1 million, including US$ 241.1 million in contribution by the Egyptian National Railways (ENR). The project will focus on modernizing the signaling for the Cairo – Giza – Beni Suef segment of the ENR network and supporting the reforms needed to enhance ENR's performance and competitiveness.
"Today more than ever, there is a great need to develop sustainable infrastructure. Redefining smarter transportation solutions improves safety, enhances mobility, safeguards the environment and strengthens job creation and economic growth," said Dr. Rania A. Al-Mashat, Egypt's Minister of International Cooperation. "This project supports the momentum for reform and the demand for urban mobility and reliable public transport, integral to achieving the 2030 Sustainable Development Goals."
The ENR network comprises of over 5,000 km of rail tracks and primarily offers passenger services for low-income Egyptians. About 270 million passengers took trains in FY2019, up from 228 million in FY2015 and 247 million in FY2010. Over the years, ENR has faced multiple obstacles that show there is margin for improving its performance, namely in the realms of operations, cost recovery, maintenance, and customer service.
"This operation builds on the World Bank's policy dialogue with Egypt in the transport sector, including on institutional and governance arrangements, and safety and regulatory aspects," said Marina Wes, World Bank Country Director for Egypt, Yemen and Djibouti. "We are keen and committed to continue to support this vital sector which provides critical services especially to low-income citizens, helping to increase access to employment opportunities and markets."
The newly approved Railway Improvement and Safety for Egypt Project (RISE) is a continuation of the Egypt National Railways Restructuring Project (ENRRP), which concluded in 2020 and focused on upgrading the signaling system of the Alexandria – Cairo and Beni Suef – Nag Hammadi segments.
"Modernizing and reforming Egypt's railways is critical to meeting citizens' travel needs and boosting the overall economy," said, Lieutenant General Kamel El Wazir, Egypt's Minister of Transportation. "Improving the service for millions of passengers per day is a priority, particularly because citizens depend on the ENR to access jobs and do other tasks, including fulfilling personal errands. Increasing freight transport is also a critical objective, which will increase the economy's overall competitiveness. Through partnering with the World Bank on this project, we aim to enhance the performance of this important sector."
The RISE project will modernize the signaling system and track upgrade works along the Cairo – Beni Suef segment, and will continue ENRRP's works along the Alexandria – Cairo and Beni Suef – Nag Hammadi segments at a total length of 763 km. The RISE project also aims to improve safety for ENR passengers and workers in a holistic and systemic manner by introducing an upgraded Safety Management System. Service quality will also improve due to the improved punctuality, which is expected to increase from 75 to 90 percent of trains running on time.
Additionally, the RISE project seeks to advance the railway modernization efforts promoted by the Ministry of Transport to align ENR with international best practices by introducing performance-based funding.
InvestEU: EU programme to encourage investment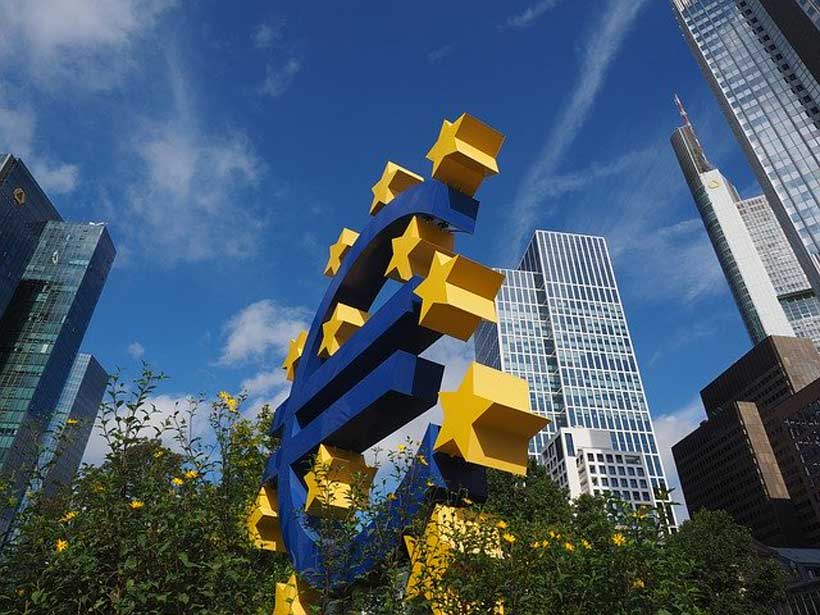 InvestEU continues EU efforts to boost investment in Europe, support the recovery and prepare the economy for the future.
MEPs will debate and vote on the InvestEU programme for 2021-2027 during the plenary session taking place on 8-11 March. The programme succeeds the European Fund for Strategic Investments, established in 2015 as the core of the Juncker Plan to increase public and private investment in Europe. The new programme brings together financial instruments aiming to support investments that are crucial for economic growth.
Building on investment success
When Jean-Claude Juncker was elected president of the European Commission in 2014, he announced plans to close the gap in investments needed for the EU to overcome the effects of the financial and economic crisis that started in 2008.
The idea behind the European Fund for Strategic Investments was to use limited resources from the EU budget to offer guarantees to the European Investment Bank so that the bank could take on riskier projects than usual and thus encourage other investors to get involved.
The plan exceeded its target of attracting €500 billion in public and private investment for projects across the EU by the end of 2020. But the Covid-19 crisis and EU long-term goals of a green and digital future have created new challenges.
How InvestEU will work
The new programme will establish an EU guarantee of about €26.2 billion that will allow investment partners to take on higher risks and support projects they might have otherwise ignored. The main investment partner will continue to be the European Investment Bank, but national promotional banks in EU countries and international financial institutions will also have direct access to the EU guarantee.
By supporting projects that will attract many other investors, the InvestEU programme should attract more than €372 billion in investment across the EU, contributing to the recovery and to the EU's long-term priorities.
EU countries will also be able to allocate resources to InvestEU from the structural funds they receive or from the funds they get from the Recovery and Resilience Facility that aims to support recovery from the pandemic.
Focus on sustainability, small firms and innovation
The EU guarantee will be allocated to four objectives:
Sustainable infrastructure: €9.9 billion
Research, innovation and digitalisation: €6.6 billion
Small and medium-sized enterprises: €6.9 billion
Social investment and skills: €2.8 billion
At least 30% of the investments under InvestEU should go towards meeting EU climate objectives. All four policy areas will include projects to support the just transition towards climate neutrality in the EU. Investment projects that receive EU support will be screened to determine they do no significant harm to the environment.
Support for innovation and small businesses are important aspects of the InvestEU programme. Check out the video to see how its predecessor backed German biotechnology firm BioNTech, which went on to develop, together with US pharmaceutical giant Pfizer, the first EU-approved Covid-19 vaccine.
In negotiations with the Council, MEPs from the budgets and the economic and monetary affairs committees ensured that capital support will go to small and medium-sized enterprises hit by the Covid-19 crisis.
Flipflopi sets sail around Lake Victoria to raise awareness on pollution menace
Flipflopi, the world's first sailing boat made from 100% recycled plastic, is joining forces with the UN Environment Programme's Clean Seas Campaign once more, this time embarking on an expedition by sailing around Africa's largest freshwater ecosystem – Lake Victoria. The voyage aims to send an urgent message to the East Africa community on the need to end the unnecessary single-use plastic scourge that is threatening the region.
The current state of Lake Victoria, supporting 40 million East Africans, through food supply and livelihoods, symbolises the catastrophic effects of human activities and climate change, among other issues, resulting in significant water pollution which threatens the health and livelihoods of communities.
A recent study estimated that 1 in 5 of the fish in Lake Victoria had ingested plastic. Another recent study ubiquitously recorded microplastics in surface waters in several sites of Lake Victoria. At the heart of the plastic waste problem is the linear 'take-make-dispose' model of consumption, as products get manufactured, bought, used briefly, and then thrown away.
The Flipflopi is an initiative showcasing alternative uses of plastic waste and the possibilities of circular economy approaches. Over a three-week period, Flipflopi will sail from Kisumu, Kenya to several locations in Uganda and Tanzania, raising awareness and inspiring communities to adopt circular-waste solutions to beat plastic pollution.
"This Lake, Nam Lolwe, matters to me. It must matter to us all. Investing in research and development on blue economy investments, improving the health of the lake and riparian environment while ensuring that investments are 'lake friendly' from inception are amongst my priorities" said Governor of Kenya's Kisumu County Anyang' Nyong'o.
"The COVID-19 pandemic has accelerated the need to address the myriad environmental crises, which can only be done through regional and global consensus on key issues like single-use plastic, and climate change," said Joyce Msuya, Deputy Executive Director of the UN Environment Programme (UNEP). "Flipflopi is a great African example of the circular economy in action; we are proud to see it start this new journey around Lake Victoria, a shared resource that we must do all we can to protect."
Flipflopi's Lake Victoria expedition will include several stops along the lake engaging community leaders, conservationists, business leaders and policymakers, demonstrating alternate uses of waste plastic and other circular waste models calling for an end to single-use plastics.
"Flipflopi was built to show the world that it is possible to make valuable materials out of waste plastic, and that single-use plastic really does not make sense," said Ali Skanda, co-founder of the Flipflopi project and builder of the world's first recycled plastic dhow. "By sailing around the lake, we aim to inspire people to create their own waste-plastic innovations and adopt circular solutions that will build greener businesses, whilst also taking plastic out of the environment. Together with communities across the Lake Victoria region we hope to bring awareness and innovative solutions to beat pollution and support a green recovery in East Africa"
Flipflopi is an example of innovative circular solutions applied at a national level to the pollution challenge. In Kisumu on the shores of Lake Victoria, CIST Africa are making hand sanitizer from invasive water hyacinth.
Innovators like Sanergy are turning Nairobi's untreated organic waste into organic fertiliser for crops, feed for livestock, and fuel briquettes for energy. In Uganda, the women who set up Reform Africa are turning plastic waste into sustainable and waterproof bags, whilst providing school children in rural areas with bags for free. In Tanzania, a collective of local artisans known as 'Made by Africraft' are introducing youth and the unemployed to developing sustainable handicrafts to create a livelihood.
Flipflopi, the Clean Seas Campaign and partners aims to showcase green innovations as they sail around the lake, and inspire communities and businesses to act against plastic pollution.
As part of the expedition, the Flipflopi expedition will launch a petition calling for a regional ban on single-use plastics.