Will Japanese PM Suga visit Vietnam as his first foreign visit?
The new Japanese PM Suga is expected to visit Vietnam given the fact that there is increasing interactions between Japan and Vietnam in the last few years. Also it has been seen that the next ASEAN Summit meeting which is expected to be held by the end of November, and will see the participation of the dialogue partners including Japan. Vietnam has managed to control the spread of COVID 19 even after and spike in Danang, Central province and has been relatively free from the new cases of COVID 19.
Japan is trying to shift production and investment from China is looking to get Into Vietnam and explored possibilities related to shift its production facilities from China to Vietnam. Given the geographic proximity of these two countries, it would be much feasible and better for Japan in the current situation. Japan has proposed to engage with Vietnam through trilateral dialogue mechanisms which would include the Philippines. In another trilateral proposition it is suggested that Japan, Vietnam and the US can create another structure which can complement resilient supply chains and also create a sub structure of the Trans Pacific Partnership which was abandoned by the US, given the requirements for liberalizing markets and adhering to the norms which was perceived as not conducive for the US economic interests in the long run.
With regard to Regional Comprehensive Economic Partnership(RCEP) it has been seen that with India excusing itself from signing on the dotted lines in terms of liberalizing its markets and reducing tariffs on more than 80% of the tariff lines, the possibilities with regard to actualization of the RCEP has decreased significantly. It is seen that Vietnam can streamline few of the negotiations, and can entice India to come to the forum with its own blue print. Japanese trade minister as remarked that in the wake of India not joining RCEP programme, it would not be very feasible to enlarge the RCEP market.
Since 2018 that defence ties between the two nations have developed significantly. Vietnam has been trying hard to develop maritime security cooperation with Japan especially after the developments related to China's aggression in South China Sea and East China Sea have been reported in the last three months. Japan and Vietnam has also agreed on conducting Coast Guard cooperation and developing defence supply network.
In March 2018, during the visit of Japanese Chief of Joint Staff to Vietnam discussions were held with regard to collaboration in areas such as personnel training, developing information technology networks, humanitarian assistance and disaster relief operations, UN peacekeeping operations, military medicine and collaboration between different defence organisations. While military medicine has been an important aspect of the discussions in ASEAN defence ministers meeting plus dialogue which involves dialogue partners also have opened new areas of cooperation. Vietnam which has a growing shipbuilding industry is looking for building military ships and is also accommodating requests from the Japan for liaison visits and training slots in each other's institutions. Under the defence pact which was signed in 2018 between the two countries, there was agreement that Japan will transfer technology related to shipbuilding and sharing best practices in developing the defence industry of Vietnam.
It has been increasingly seen that the camaraderie which has been developed between Japan and Vietnam during the Abe regime particularly with the respect of investment, high level diplomatic interactions and developing complementarities between the two countries need political support especially when PM Suga has come to power. In fact, both nations have different historical experiences with China and the two civilizations have resisted complete overpowering by the Chinese influence. For Vietnamese leaders Japan acts as an alternative to Beijing rise, and also for Japan a stronger Vietnam provides better stability and security in the maritime waters.
Japan is grappling with the 'super aged' population, Vietnam has a relatively young population. Vietnam can emerge as a safe investment destination for Japan which is facing challenges such as shrinking domestic market and relatively reduced labour force. The two countries can benefit from better mutual interactions as investment and technology support from Japan particularly in the field of developing financial acumen, supporting medium and small enterprises, and working on long-term infrastructure projects would benefit Vietnamese economy. Before China became a dominant force in the Southeast Asian politics, it was Japan which because of its aid and assistance programme in Southeast Asia had a wide ranging impact in the developments in this region. The two countries would like to reinvigorate the Japan-Vietnam Extensive Strategic Partnership and ASEAN under Vietnam's chairmanship would look forward for Japan support in buttressing ASEAN centrality.
Prime Minister Suga is likely to visit Vietnam so as to reinforce the confidence and the support that the administration has reposed in the country. Vietnam is also looking for long-term support projects from Japan so as to reduce its dependence on China on certain sectors. Any shift of Japanese investment from China to Vietnam build complementarities between the two countries. It has been seen that a unified ASEAN would act to China's disadvantage while other dialogue partners would find it conducive to their larger strategic objectives. Vietnam which is relatively free from COVID-19 can also act as a large scale manufacturing base for Japan in the field of medicine, health care equipment, and even promoting tourism between the two countries. In fact, Japan was one of the very few countries with whom Vietnam has opened air links and it was seen as the commitment to promote better relations between the two countries.
In case Japanese Prime Minister visits Vietnam as its first foreign visit it is likely to address challenges related to the post pandemic order, addressing economic challenges and generating employment while at the same time addressing non-traditional and traditional security issues such as developments in East China Sea and South China Sea. The representations that have been made by European countries -France, Germany and the UK in the UN and also the approach which have been adopted by the US and the other Quad members during the meeting in Tokyo highlights that Vietnam has being successful in bringing to the notice of the international community that China cannot be given a free hand in deciding the law of the sea in these contested regions.
PM Suga's predecessor Shinzo Abe has been a towering personality and has buttressed greater strategic ties between the two countries, the challenge for Suga would be to help Japanese economy which is decelerating, and therefore it has become pertinent for the two countries to look forward for time bound economic objectives and working out template for CPTPP, RCEP, and other regional economic organizations.
Japan which is a member in the Blue Dot network along with US and Australia, would look forward for some infrastructure projects under this initiative and Vietnam would provide the perfect location to kick start the initiative. Further it has been seen that in defence sector particularly with regard to the visit of the ships and joint exercises which have been conducted by Japan and US as well as the group sail in the South China Sea with like-minded countries has built confidence among the peripheral countries in this region. For Prime Minister Suga it would be important to highlight the programmes and initiatives that Japanese Premier would be undertaking in Vietnam so as to build on resilient supply chains and also explore new emerging markets such as Vietnam. This comprehensive approach under the rubric of strategic partnership and developing economic complementarities would benefit the two countries which are looking forward for the post COVID-19 economic resurgence and supporting each other in terms of regaining the economic growth in the pre COVID-19 times.
What Does Marcos' Visit to China Mean for the ASEAN Region?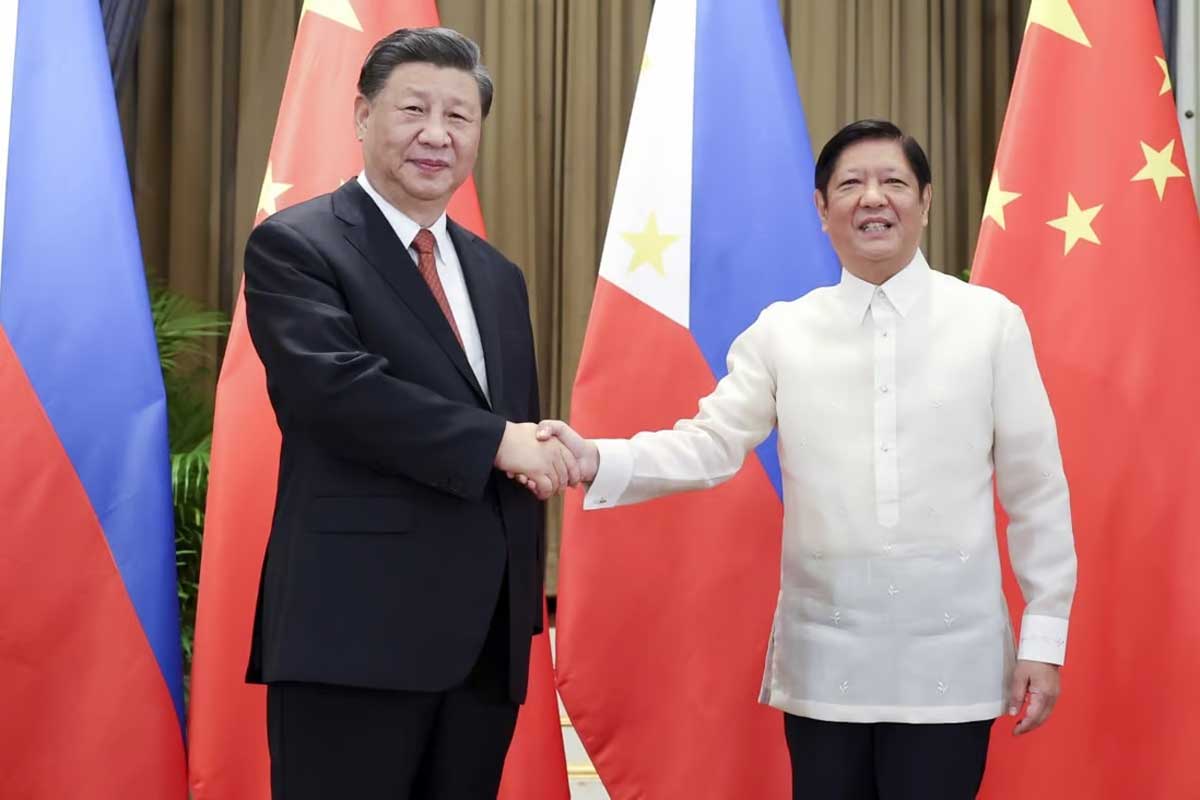 A foreign policy that is adaptable is pragmatic and `is guided by the fundamental principle of international politics: "There are no permanent friends or permanent foes, but only permanent interests." ASEAN countries are reevaluating the direction and tactics of their foreign policy in light of the Ukrainian crisis and global financial crisis evoked by the pandemic and Ukraine tragedy. Against such a backdrop, President of the Republic of the Philippines Ferdinand Romualdez Marcos Jr. paid a recent three-day state visit to China at the request of Chinese President Xi Jinping. As president, Marcos was making his first trip to China, as well as his first official trip outside of the ASEAN. As a result of his father's rehabilitation of bilateral ties with China, Marcos Jr. is renowned for bringing up his family's history with Beijing. Marcos was also the first head of state from a foreign country to be hosted by China in 2023. It is clear that China and the Philippines place a high value on bilateral ties. Most importantly, recent Western public opinion-driven "tension" between China and the Philippines imploded on itself.
This visit illustrates two ideas. As the spirit of friendship and engine driving the growth of bilateral ties, China and the Philippines will first continue to promote their mutually advantageous and win-win cooperation. Second, differences in the South China Sea will be managed and regulated in order to avoid them from impeding practical cooperation or igniting a crisis that could threaten the region's peace and stability.
However, President Marcos's visit has profound geo-political implications for the ASEAN members as their current geopolitical environment is not immediately affected by the war, its strategic condition is. The Philippines has historically employed a flexible foreign policy, as have the other founding nations of ASEAN, Indonesia, Malaysia, Singapore, and Thailand. Even amid the ongoing geo-political crisis, Southeast Asian nations prefer to avoid the China-U.S. rivalry and avoid taking a side in the conflict between the two superpowers. The fact that Marcos Jr. visited the two nations showed how much he preferred to conduct foreign policy the "ASEAN way." However, it is unclear to what extent the ASEAN government can adapt its foreign policy when national interests are at stake.
Revisiting China-Philippines Relations
In order to strengthen diplomatic ties between China and the Philippines, President Ferdinand R. Marcos Jr.'s first state visit to China from January 4 to 5 was a "very significant" step. Since the signing of a Joint Communiqué between Marcos Sr. and the late Premier Zhou Enlai in June 1975, bilateral relations between the two countries have improved. President Marcos Jr. is making his first state visit in 2023. Additionally, it improves ties between the Philippines and China. Because it celebrates the ongoing cooperation between the two countries since President Marcos Sr. established formal diplomatic ties with China in 1975. During their meeting, over ten significant bilateral agreements between the two nations were signed.
Through bilateral agreements in areas including agriculture, infrastructure, development cooperation, marine security, and tourism, among others, the three-day state visit will deepen cooperation. Marcos has emphasized the significance of fostering more trust and cooperation with China and other countries for sustainable development and economic progress. During his state visit to China, Marcos obtained investment promises worth USD 22.8 billion from Chinese investors. Along with these commitments, Marcos and Xi also decided to build a "direct communications channel" in the West Philippine Sea for issues relating to the South China Sea to avoid any misunderstandings between the two nations. Additionally, he promised that the nation would appreciate Philippine-China relations much more than it did over 40 decades.
Jr. Marcos's Foreign Policy: Balancing?
On July 30, 2022, the day before he took the oath of office, Marcos Jr. had already declared a foreign policy that was divergent from the motto of his predecessor, former president Rodrigo Duterte: "Friend to all and enemy to none." By avoiding violent confrontations, encouraging cooperation, and fostering international relations, this policy seeks to advance Philippine national interests. The adaptable foreign policy of Marcos Jr. encourages cordial ties with the two antagonistic nations.
The Philippines has benefited from Marcos Jr.'s flexible foreign policy in two different ways. To address Manila's security needs, it first confirms the relationship between the Philippines and the United States. Additionally, it strengthens ties between the Philippines and China, which may have positive economic consequences and support the Philippines' post-pandemic economic recovery. In addition to sending out signals about his preference for a foreign policy that is neither overly dependent on the United States nor overly friendly to China.
While welcoming US Vice President Kamala Harris and US Secretary of State Antony Blinken in Manila during his first few months in office, Marcos Jr. had two face-to-face meetings with US President Joe Biden. However, in September of last year, Marcos Jr. also traveled to New York to give a speech before the 77th United Nations General Assembly. He had the chance to remind the globe on this journey of his administration's foreign policy of "friend to all and enemy to none." President Joe Biden and Marcos Jr. had a meeting outside the assembly. He emphasized the United States continued significance in Philippine foreign policy. Duterte has often threatened to sever ties between the US and the Philippines, yet Marcos Jr. will preside over the largest wargames and most combined military exercises between the two allies next year.
However, Marcos Jr. is not shifting his focus to the United States because China continues to be a major concern for Philippine foreign policy. China has been the Philippines' largest trading partner, the largest source of imports, and the second-largest export market. The China-proposed Belt and Road Initiative is in deep cooperation with the Philippines' "Build, Build More" and "Build Better More" programs. He is not aiming to improve relations with the US at China's expense. He still seeks to enhance Philippine-China relations and recognizes China as the Philippines for greater 'economic cooperation'. Hence, Marco is trying to seek a neutral foreign policy that will benefit it economically and avert the geo-political rivalry.
Changing Strategic Posture of the ASEAN Region: Non-Alignment?
The future of the Indo-Pacific order is also being shaped by China's and the United States' involvement in and influence over the Russia-Ukraine conflict. Living in the shadow of the China-US competition has long been a source of concern for Southeast Asian nations, but this stress peaked in the days after Pelosi's trip to Taipei. ASEAN is concerned about global and regional unpredictability, particularly in light of recent events in the region immediately adjacent to its own, which have the potential to destabilize it and eventually trigger serious conflicts, serious confrontations, and unpredictable outcomes between major powers. However, President Marco's China visit indicates that the ASEAN countries are likely to walk on the same trajectory of maintaining a balanced foreign policy in the region.
The US has ensured its long presence and strategic relationship with most of the ASEAN members through its Indo-Pacific Strategy. However, the new century saw strong collaboration between China and ASEAN. China was the first of the ASEAN conversation partners to ratify the Treaty of Amity and Cooperation in Southeast Asia in 2003. Besides, The Regional Comprehensive Economic Partnership (RCEP)'s will increase ASEAN's trade connectivity with China, Japan, Korea, Australia, and New Zealand. China is also creating a new architecture of relationships within Southeast Asia by encouraging cooperation in traditional and non-traditional security, law enforcement, economic, trade, and infrastructural development. More importantly, given that China has already surpassed the United States in terms of trade and economic involvement in Southeast Asia, ASEAN nations are not likely to antagonize both the USA and China. In summary, the year 2022 demonstrated Southeast Asian countries' ability and willingness to not only survive but also thrive in a challenging new period of Sino-American competition. Vietnam, Indonesia, Malaysia, and Singapore place a strong emphasis on fostering as many diversified ties as they can while advancing their integration into the global political economy. The end result was the historic meeting between Biden and Xi Jinping, the supreme leader of China, outside the Bali, Indonesia, G20 summit, which led to an unexpected detente between the two antagonistic superpowers.
Hence, Marcos's state visit to China gave a hint of ties against the backdrop of Sino-US rivalry. President Marco's visit signifies the commitment toward non-alignment by most of the ASEAN members while the other South Asian countries must follow their approach to survive in hostile geo-political rivalry and the age of strategic competition. Besides, it will not only ensure their economic development but also ameliorate the peace and stability of the region as a whole.
Jokowi's Spin-Off: Becoming International Statesman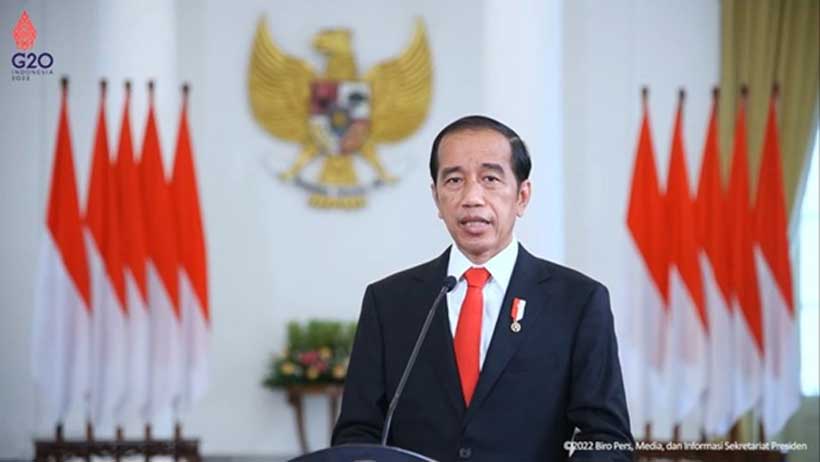 Entering 2023 just going as equally as "The End of the Jokowi's Era". It could be seen by the fact that Indonesia has been gluttoned up by the hands of politicians who are seeking power and hot seats in the government in 2024. However, surprisingly those phenomena are not completely causing a turbulence towards Jokowi and his cabinet line during their remaining terms in office.
Instead, Indonesia still can thrive with more legacies, right before a few months to campaign period this June, such as proudly presenting as a rightful ASEAN Chairmanship in 2023. But unfortunately, this could be the last monumental journey he took on a ride during his presidency. Therefore, these last months are considered as a perfect timing to reflect on Jokowi's foreign affairs and policy under his decade of leadership.
Beginner Player
Throwback to Jokowi's very own departure as a President Republic of Indonesia, the international public took a distinguished appraiseation on him. Starting from his humble background who was borned and viscous with a bunch of Javanese tradition, until the world dub him as a "Face of the Village". This call was well written in a journal titled Indonesian Foreign Policy Under President Jokowi by Aaron L. Connelly in 2014.
This 'profiling' thing then herding other countries' leaders was expecting a unique touch from him on responding to a bunch foreign issues later on. However, not all were quite big fans of him. Some of them were might even explicitly condescending to him that he was not and would not be an ideal type of an international statesman.
Turns out, after Jokowi had finally heard those 'gossips', he quickly tackled all of those sentiments by giving the statement that even though he came from a village, he is still nourishingly international-minded. But in anyways, these two contrary expressions–internationalist type of man or not–could be only answered by run-through Jokowi's track record since early.
As far as we all know, the most distinctive Presidential candidacy than the rest of others, for instance as a mayor/regent and governor, lies in their capabilities in handling foreign affairs. So back then in 2014, that moment could be totally Jokowi's first movement deepening not only local politics, but also broadening cross' countries.
In the meantime to prepare for running as a President, he studied with Rizal Sukma, the executive director of the Centre for Strategic and International Studies (CSIS), about international relations outlook. He spent a lot of time drilling numerous Indonesia's former Presidents in carrying out foreign history.
Worse than that, Jokowi even dragged Luhut Binsar Pandjaitan, one of the biggest mining business owners, to work side by side with him as part of his foreign policy advisers. His inclination towards his advisers secretly implied that he was just "a new kid on the block" in international affairs who was driven by the seniors. Unlike the previous President, Susilo Bambang Yudhoyono (SBY), who was more tendentiously too dominating all foreign affairs policies decisions.
Those assistance were exaggerated by the fact that Jokowi was slow in confirming which foreign issues became his top priority. He and his team were a little bit late in presenting the "visi-misi Indonesia statement". That time Indonesia lacked anything in the way of grand strategy or a vision of Indonesia's role amidst great power rivalry.
During that vacuum, nay Jokowi did give more affection to domestic issues rather than international affairs. It was also written a few times ago by The Jakarta Post senior editor, Kornelius Purba, that Jokowi indeed took a while in achieving ambitious goals after he only got the last three years tenure left.
Embracing the Maturity Flank
Behind the desk, Jokowi also has his strategic movement to flip out of the situation. Jokowi moved so fast and piecemeal "split movement" where he divided a game into domestic and international stages. He repaired the local or national system damages first before he went playing internationally. In that way, then it is a very reasonable assessment by David Singer in his popular journal titled The Level-of-Analysis Problem in International Relations that Jokowi did redress local or domestic issues in order to staging-up Indonesia's position on an international level.
Hence, it was not surprising if Singer named Jokowi as a pro-player for packaging a nationalist style for a more-called hidden international purpose and so vice versa. According to one of the political science lecturers in Indonesia, Muhammad Tri Andika, this flow of thought is identified as a "pro-people diplomacy" (diplomasi pro-rakyat). It is simply placing people's interest as a centre of Indonesia's foreign diplomacy to secure the needs of Indonesian people first and foremost.
This strategy is virtually fulfilled one from five recommendations which was conveyed in The Washington Quarterly journal by Prashanth Parameswaran titled Between Aspiration and Reality: Indonesian Foreign Policy After the 2014 Elections, that Jokowi should fixing even improving Indonesia's own 'game system' variables, such as the bureaucracy, democracy index, and human rights indicator, as powerful instrument to enhance its soft power approach.
Furthermore, he is also remembered for his fearless attitude. Seemed by how Jokowi ordered all raw material companies, especially nickel ore, to terminate the exportation in terms of increasing investment scale. He pushed that ambitious plan through pressing the newest regulations where a country or company who wants to purchase the nickel product, should share holdings in Indonesia advance. Even Jokowi did not stand down when the European Union (EU) sued Indonesia for it. Yet he accepted the dare and proceeded with the whole lawsuit process fairly at the World Trade Organisation (WTO).
Nowadays, Jokowi has been rumoured that he could be leaning to continue his career path right to the United Nations as a Secretary General. This gaslighting appeared precisely eversince Jokowi utilised Indonesia's opportunity as a President of G20 to mediate Vladimir Putin and Volodymyr Zelensky during their Russian-Ukraine open war. World leaders saw that as a legitimately bold move.
Not to mention, recently, Jokowi was appointed as a member of the Champion Group of the United Nations' Global Crisis Response Group (GCRG). This was delivered by Antonio Guterres, the Secretary General of the United Nations, itself. This establishment was expected as a noble force for Jokowi to formulate and advocate resolutions towards global food, energy, and financial crises.
After retracing Jokowi's leadership, it could be noted that Jokowi has become a decent international statesman material. He may have stuttered a little bit at the beginning, but eventually he managed it well-steady. Therefore, his progressive performance can be assessed that being a president has successfully shaped Jokowi from a national to international statesman once and for all.
Myanmar Crisis Presents Major Challenge for Indonesia's 2023 ASEAN Chairmanship
At the 40th and 41st ASEAN Summits closing ceremony in November 2022, Cambodian prime minister Hun Sen handed over a gavel to Indonesian president Joko Widodo. This symbolic move signifies the humble end of Cambodia's chairmanship of ASEAN and marks the beginning of Indonesia's turn to lead Southeast Asia's premier regional organisation.
ASEAN's chairmanship rotates annually between its 10 member states by alphabetical order. Coincidentally, Indonesia's turn came exactly after it had finished holding the presidency of G20 in 2022. Indonesia's presidency could be considered a mild success, managing to initiate productive talks on common global issues, namely digital transformation, climate change, and religious tolerance. However, it was mired with challenges along the way. Western countries persisted to exploit the supposedly economic forum to raise concern on security issues instead, reasonably due the critical state of global geopolitics at that moment.
Unfortunately however, there's noticeably an uneasy parallel to be drawn here: Indonesia's G20 presidency and ASEAN chairmanship will both be held with ongoing (and armed conflicts stealing all the attention. If the G20 has to face the Russia-Ukraine war, ASEAN has to face Myanmar's domestic crisis. Even worse, ASEAN members have different stances on how to respond and properly resolve the situation, which could hamper concrete solutions. Understandably, high expectations will be placed upon Indonesia as ASEAN's new chair. Could it possibly bring about orderly, peaceful cooperation in the midst of regional discord?
Indonesia's ASEAN chairmanship came at a time where the crisis in Myanmar has intensified to an all-out civil war. When the military overthrew the democratically-elected government of Aung San Suu Kyi in February 2021, it had only been a political issue. Now, the crisis has transformed into a much more complex problem, affecting not just political-security aspects, but also the socio-economic dimension of everyday life. The military junta routinely clashed with resistance forces coordinated by the civilian National Unity Government (NUG). Dozens of ethnic-based armed groups are also present. Junta forces misuse their firepower to burn down villages and take hundreds of innocent lives.
According to recent UN OCHA reports, over 1,4 million people in Myanmar are displaced due to the crisis. Prices of commodities such as food and fuel have risen due to inflation, deepening the socio-economic stress on ordinary civilians. As such, the international community and civil society organisations scramble to deliver humanitarian assistance. However, operations are often hampered by armed clashes between junta forces and civilian resistance groups as well as threats to aid workers in the field. Living conditions are getting incredibly more concerning day by day.
Though there is one noteworthy recent development regarding this crisis. The UN Security Council passed Resolution 2669 in December 2022. It demanded an end to violence and release of political prisoners—including Aung San Suu Kyi—by the Myanmar junta. This was the first UNSC resolution on Myanmar in 74 years since it became a UN member in 1948. However, the resolution did have three abstentions, which were from China, India, and Russia. Both China and Russia are somewhat supportive of the military junta, becoming its main supplier of weapons, armoured vehicles, and combat aircraft. China's UN representative argued that a solution to Myanmar's crisis depends on efforts by Myanmar itself. Russia believed the situation "did not present a significant threat to international security", thus not warranting a UNSC resolution. Meanwhile, India called for "quiet, patient, and constructive diplomacy" with the junta; otherwise enduring peace and stability would not be achieved.
None of the 10 ASEAN states presently serve as non-permanent members of the UNSC, thus ASEAN did not officially contribute to the resolution. But Kyaw Moe Tun, permanent representative of Myanmar's (former) civilian government to the UN, stated that it was "pressure from ASEAN" that made the UN Security Council finally adopt the resolution. UNSC members also consulted ASEAN throughout the resolution drafting process, eventually including demand for the junta to adhere to ASEAN's Five-Point Consensus (5PC). Furthermore, the resolution itself acknowledges ASEAN's progress so far, encouraging the international community to support ASEAN-led mechanisms and processes.
Because the resolution came from the UNSC, it is legally-binding, and directly strikes at the military junta. After it was announced, Indonesia's permanent UN representative—alongside Malaysia and Singapore's foreign ministries—immediately issued statements welcoming the resolution to support ASEAN's ongoing efforts. While doable in the UN, such a resolution would be near-impossible to replicate through ASEAN mechanisms.
ASEAN's consensus-based decision-making has operated under the principle of non-interference since the organisation's founding. Any important decision made by the grouping must be subject to unanimous approval from all member states. The decision also needs to stay clear of interfering in any member's domestic affairs, especially regarding how they run their internal politics. Nevertheless, ASEAN needs to pick up its pace quickly. The more protracted Myanmar's crisis becomes, the more likely the world's major powers will intervene. From an outsider's perspective, ASEAN credibility would be questioned. The group would seem weak and incapable of solving its own issues.
Currently it has entrusted a Special Envoy to Myanmar who is responsible for observing and ensuring the implementation of 5PC by Myanmar's junta. However, little progress has been made. ASEAN's envoy is still barred from meeting Aung San Suu Kyi and other groups that are most opposed to the junta, even though their participation in the peace process is envisioned in 5PC. Cessation of violence and safe delivery of humanitarian assistance that the envoy called for are also unlikely to be fully accommodated by the junta in the field.
The crisis will likely steal most—if not all—of the spotlight throughout ASEAN's 2023 political-security agenda. Thus, ASEAN under Indonesia's chairmanship should direct its focus to achieve a more realistic goal, which is maintaining regional stability and cohesiveness, rather than meekly attempting to rescue Myanmar's democracy. Of course, the latter must still be considered as a long-term objective. But considering the current climate, it is unfortunately still unfeasible.
Furthermore, ASEAN should also concretely show that it listens closely to the voices of Myanmar's ordinary people. Being the ones most directly impacted by the crisis, Myanmar's civil society has high expectations for ASEAN to resolve it. If ASEAN decides to continue playing it safe with Myanmar's junta, the people may be disheartened and distrust the grouping. They may perhaps even be pushed to take on a more "extreme" approach to ensure their livelihood and well-being.
So far, Indonesia has clearly shown its disapproval of Myanmar's junta, especially its refusal to fully comply with ASEAN's 5PC. As chairman, Indonesia must be able to demonstrate its determination to bring the crisis to an end—and unite all ASEAN members for the cause.