Leaders Release Unprecedented Map of Blockchain Standards
Industry leaders today released the Global Standards Mapping Initiative (GSMI), the first and most comprehensive effort to assess the current state of blockchain. Based on input from over 30 technical standard-setting entities, 185 jurisdictions and nearly 400 industry groups, the reports are accessible to the public and intended to serve as a resource for the blockchain community to develop thoughtful frameworks and standards to propel the industry forward.
The reports, released by the World Economic Forum and the Global Blockchain Business Council (GBBC), map and assess the current blockchain and digital asset landscape across three distinct areas: technical standards; legislation and guidance by sovereign and international bodies; and industry best practices and standards.
Key insights highlighted in the reports include the technology's fragmentation both worldwide and within jurisdictions, overlaps, gaps and conflicts in standard-setting – and where these activities may be premature – a lack of dynamic guidance for new uses of the technology, the need for proactive strategies from organizations, and the important role regulators will play in shaping the future of the technology. The reports also provide action-oriented guidance for public and private sector stakeholders and include an interactive world map of blockchain legislation and guidance.
The initiative is led by the World Economic Forum and the Global Blockchain Business Council (GBBC), with core collaborators: Accenture; Digital Currency Initiative, MIT Media Lab; ESG Intelligence; Global Digital Finance (GDF); Hyperledger, The Linux Foundation; ING; the Milken Institute; SIX Digital Exchange (SDX); and other global entities. For a full list of partners and collaborators, please see here.
Sheila Warren, Head of Blockchain at the World Economic Forum, said: "There has been a strong demand signal for a catalogue of standards-related activity that could serve as a cornerstone for facilitating responsible deployment and interoperability. We were excited to collaborate with the Global Blockchain Business Council and members of our Blockchain Council to create this open resource that can be used by the ecosystem, policy-makers, and beyond, to inform their approaches to the technology and standards moving forward."
Sandra Ro, Chief Executive Officer of the Global Blockchain Business Council, said: "GSMI partners and collaborators are a diverse group of stakeholders across industries, governments and academia who represent a range of perspectives and ideologies. Their coming together to lay the foundation towards greater harmonization and clarity surrounding standard-setting exemplifies the unique ethos of the blockchain community rooted in collective progress and collaboration. The Global Blockchain Business Council (GBBC), is proud to have incubated this initiative alongside the World Economic Forum and looks forward to continued collaboration as the GSMI evolves and develops beyond this initial release. We invite new partners to join us as we build upon this initial body of work, GSMI version 1.0."
David Treat, GBBC Board Chair and Senior Managing Director and Head of Accenture's Blockchain Business, said: "The next wave of innovation will be driven by collaborative ecosystems, underpinned by blockchain and multiparty systems. The technology is advancing quickly, but the complexities of the standards, frameworks and policies necessary to align to best practices have risked slowing progress to broad-based adoption. At Accenture, we believe this important initiative offers a significant leap forward as we help our clients to drive business transformation and shape the future with more resilient, transparent and secure infrastructures."
Mariana Gomez de la Villa, Distributed Ledger Technology Program Director at ING, said:"We all know DLT is a network technology and for it to reach mass scale adoption you need strong synergies where every single participant on the value chain experiences the value. As an ecosystem, we won't be able to deliver value without developing clear standards. This is why ING decided to contribute to this technical report together with the World Economic Forum."
Benjamin Nadareski, Global Corporate and Business Development at SIX Digital Exchange (SDX), said: "The digital asset industry has seen exceptional growth in 2020 yet has continued to lack the global standards required to unlock the true value behind this emerging asset class. We are excited to be involved with an effort that unifies academia, industry and regulatory efforts to provide a non-biased foundation for the required standards that companies around the world need for their digital asset businesses. With the first launch of phase one for the GSMI initiative, we are excited to open up the effort to additional global leaders and experts in the digital asset industry."
Carole Biau, Director for Global Market Development at the Milken Institute, said: "We are proud to have participated in such an important endeavour. GSMI provided an opportunity for two scholars of our IFC-Milken Institute Capital Markets Program to thoroughly research the blockchain and digital asset landscape in a wide range of countries and to learn from varying regulatory perspectives. Going forward, GSMI can be an important addition to the regulatory toolkit for our scholars and alumni as they work to modernize and strengthen capital markets across developing and emerging economies."
Lawrence Wintermeyer, Executive Co-Chair, Global Digital Finance, said: "The GSMI project was ambitious in its goal of mapping out the global regulatory and association landscape for crypto and digital assets. For the first time, business leaders and policy-makers can now access the (fragmented) landscape of jurisdictional regulatory intelligence and better understand which of the agencies and associations is best positioned to support their needs."
Brian Behlendorf, Executive Director of Hyperledger, said:"The GSMI reports will be key resources for adding critical structure to the fast-evolving blockchain industry. The broad-based effort behind this important mapping project shows the inherently collaborative nature of the blockchain ecosystem. As champions of openness and standards, Hyperledger applauds this important work and we look forward to continuing to contribute to this initiative."
Sumit Kumar, Co-Founder of ESG Intelligence, said: "The GSMI project is a timely initiative that will help expand the blockchain ecosystem. It will provide an opportunity for organizations that are still watching from the sidelines to assess the regulatory and business landscape and contribute to the ecosystem. We are proud to have joined this important project as it shares our goal of expanding enterprise blockchain adoption."
As blockchain continues to evolve and scale, clarity on its technical, regulatory and governance models will be paramount in shaping the trajectory and potential of the technology. The GSMI is an ongoing effort that will continue to grow. If you are interested in collaborating, please get in touch.
Hungary: Reforms to raise productivity would strengthen recovery from COVID-19
Hungary's economy is emerging from the crisis caused by COVID-19, yet sustaining the country's robust pre-pandemic levels of growth will require reforms to foster productivity and job creation, according to a new OECD report.
The latest OECD Economic Survey of Hungary says that with labour shortages being felt as the economy picks up, it is vital to invest in vocational training, digital skills and apprenticeships to match skills with market requirements. Improving transport links and the availability of housing would make it easier for workers in low-employment areas to take up jobs elsewhere. Creating a more competitive and transparent business environment and accelerating firms' adoption of digital technologies would also bolster the recovery.
"Hungary's economy was doing well before the crisis, and with external demand picking up, prospects for a solid recovery are good. It is important to use this period, and the forthcoming inflow of EU funds, to raise productivity and competitiveness to ensure a strong and lasting recovery," said OECD Director of Economic Country Studies Alvaro Pereira, presenting the report alongside Hungary's Secretary of State for Financial Policy Gábor Gion.
The COVID-19 crisis hit Hungary's export-oriented economy hard, ending a period of steady growth over 2016-19 that lifted incomes and brought down the unemployment rate to a 30-year low. Policy support to workers and firms, and the swift rollout of vaccines, has smoothed the path to recovery, and the Survey projects growth of 4.6% in 2021 and 5% in 2022, following a drop of 5.1% in 2020. An annual injection of EU structural and Next Generation COVID recovery funds equivalent to around 3.5% of GDP in total from 2021 will support growth if invested well.
Short-term risks remain, such as the impact of a global shortage of semiconductors on Hungarian car production. Targeted support to households and businesses should be continued as long as is needed. Once the recovery is self-sustained, the focus should return to strengthening public finances ahead of looming increases in health and pension spending from an ageing population, the Survey says, including by completing an ongoing increase in the retirement age to 65 by 2022 and linking further increases to gains in life expectancy.


The ageing and shrinking workforce makes it urgent to raise labour productivity. In addition to strengthening vocational and tertiary education, it is key to produce more of the highly skilled engineers and ICT graduates that businesses increasingly demand. In this context, the Survey recommends making high-speed mobile Internet cheaper and helping firms to rapidly adopt digital technologies. Intensifying efforts to fight corruption, including continuing to strengthen the institutional framework, and ensuring the independence and accountability of the judicial system would improve the investment climate and support business dynamism.
Worker mobility could be enhanced by improving transport connections from rural areas into cities, modernising housing regulations to expand the private rental market, and easing some of the rigid licensing and certification requirements on professional occupations. Hungary could also consider increasing the duration of unemployment benefits from the current three months.

Finally, Hungary's economy would benefit from a more growth-friendly tax structure. The Survey suggests continuing to reduce labour taxes and phasing out distortionary taxes on turnover in sectors like energy, finance and retail which hinder new entry and investment. This could be balanced by increasing consumption, property and environmental tax revenues, while simplifying the value-added tax system by moving to a lower but broader-based VAT rate.
4 Crucial Factors That Helps in Selecting the Ideal FX Expert Advisor
The forex market is increasingly expanding at a rapid pace with millions of active traders executing trades daily. The use of advanced technology is also preferred among traders who are involved in active trading. As automation is slowly taking over most industries and businesses, the forex market is also noticing a rise in the use of FX expert advisors to execute a trade on behalf of an investor.
But even with the tons of perks that these FX EAs are capable of, you must consider certain factors before investing in one.
But before we jump into discussing the factors that indicate an EA's reliability, let us get a clear understanding of what forex EAs are and how they work.
Explaining FX Expert Advisors
An EA is a software program that offers the benefit of automated trading to investors worldwide. A forex EA is responsible for identifying the best possible timings for opening a position with the help of certain in-built algorithms and indicators. As the market is active for 24-hours straight, using an EA will certainly be useful; it is immune to any emotional factors and can facilitate you to make high-profitable trades by identifying the ideal entry points.
Developed in MQL, an EA can operate on MetaTrader 4 or 5 and comes up with complex strategies of trading based on a certain mathematical pattern. The ways expert advisors tend to outperform manual trading practices involve their high-accuracy results along with faster data-processing technology which aids in better analysis.
Although being quite similar and often mistaken as the same, a forex EA slightly differs from a forex robot in terms of its functions. While forex robots can take care of executing a trade on behalf of you, and EA will simply advise you when to initiate a trade allowing you to have full control over initiating a trade.
Points to consider before investing in an EA
Investing in an expert advisor requires certain factors to keep in mind that will help you to maximize your success rate with the benefit of automation.
Performing a thorough background check
The security factor should be on your priority list while opting for an expert advisor. Thorough research along with a complete background assessment is necessary to determine the authenticity of the EA. You can rely on reviews and testimonials of other users as well as checking the credentials of the vendor. Some factors that decide the genuineness of the EA include secure payment options, refund guarantees in case of false claims, transparent business practices, and development by trustworthy programmers.
Conduct satisfactory research
It is common to come across many catchy claims of instant and guaranteed profit while opting for an EA. But these commercials fail to mention that expertise is the most critical asset you will need to succeed in this industry. You can immediately notice risk factors when anyone makes exaggerated and unreasonable statements if you have a good understanding of how the foreign exchange market works. While many appropriate automated trading systems are useful in leveraging your trading career, you may also come across many fraudulent scenarios in this industry. Thus only proper learning will provide you with the information you need to prevent being a target of these frauds.
Get familiar with basic EA stats
Reliable expert advisors are generally introduced to the market after a long process of backtesting performed by the developers. While selecting an EA you will most likely come on certain statistics including the profit factor, drawdown and expected payoff that demonstrate its performance. As an investor, you need to be knowledgeable about these stats, what they mean and how they can impact your trading style before finalizing an EA.
Perform independent testing
The final step will always be to verify the capabilities of an expert advisor along with checking the backtested results. You can rely on a demo account or a trial version of that EA easily before making the final call.
Selecting the ideal forex EA can be challenging irrespective of the level of experience you have in this. However, following these tips as well as your experience can make this process easier and worthwhile.
Free bonus from Binance and the amount of Ethereum best crypto signals is growing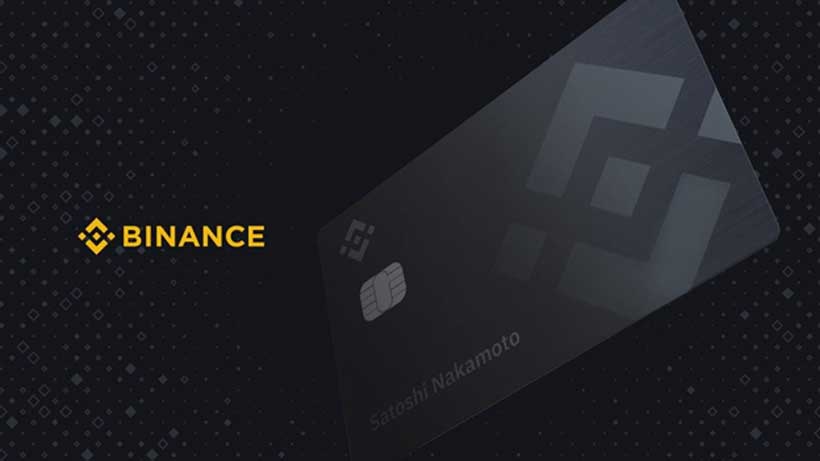 Binance Gives New Users $ 100
Binance, one of the leading cryptocurrency exchanges, is giving out a welcome bonus to its new users who join its platform. Binance offers the option of giving up to $ 100 to new users.
Binance, the world's largest cryptocurrency exchange by trading volume, is offering a welcome bonus of up to $ 100 to new users who join its system. To benefit from these rewards, users must be members of the Binance exchange and then complete certain tasks – said the analyst of SafeTrading.
Users who are new members of the Binance exchange must complete the tasks set by the platform within 7 days. Users must complete the authentication process before running these tasks. Once this process is complete, you can switch to an interface called Task Center. Binance challenges and awards include:
– A $ 5 bonus cash voucher on your first deposit of at least $ 50 in Fiat or P2P.
– A $ 50 spot cashback coupon on the first purchase of at least $ 100 worth of crypto in spot transactions.
– $ 45 Spot Refund Coupon for your cryptocurrency trading of at least $ 100 on spot trades.
After completing the three tasks mentioned above, you can view the cost and expiration date of your coupons in the Reward Center interface.
Binance will award a premium of $ 1.8 million
Binance, one of the world's largest cryptocurrency exchanges, has created a $ 1.8 million prize pool for its 4th anniversary. Binance's largest prize pool by best crypto signals to date will be raised with users at a special event hosted by the giant cryptocurrency exchange by the info of SafeTrading.
To take advantage of this event, you must first be a member of the Binance exchange. Upon completion of membership, tasks are displayed in the Challenge interface. There are prizes defined as 350 CHR, 200 CHZ, 500 DATA, 20 DEXE, 800 TRX, NFT, thanks in the call interface. To take advantage of these rewards, you must complete the quests at the bottom of the event interface. Users who are eligible to spin the wheels with these challenges can take advantage of these rewards by clicking on the 'GO' option. However, the user who has completed the quest can go through the same quest again after 24 hours and be eligible to spin the wheel.
The event will run until 14.59, 07/14/2021.
Is Shibaswap Safe? What do the reviews say?
Many people question the transparency and reliability of ShibaSwap and its best crypto signals.
ShibaSwap security check error.
Despite the unexpected success of this decentralized dog exchange, there are warnings that liquidity providers are adding capital via an undefined security protocol. Amid Elon Musk's annoying dog token trading, on July 7, Shiba developers launched a purported decentralized exchange with attractive perks for users. Within 24 hours of launch, the exchange has raised over $ 1 billion in blocking.
On July 8, a columnist for cryptocurrency exchange DeFi Safety published a report on ShibaSwap, in which the exchange score is only 3%, which is well below the 70% that the site considers successful.
Describing the rating as a "crushing failure," DeFi Safety reported that ShibaSwap failed on all but two of the 22 review criteria. The exchange received a 30% Credibility rating for the clarity of the information presented in the whitepaper.
ShibaSwap one address.
On July 7, Solidity developer Joseph Schiarizzi warned that ShibaSwap is under the control of only one address for most of the first day of the hosting contract.
Since then, ShibaSwap has upgraded the contract to a multi-signature system that requires six secure accounts to reconcile transactions before they are executed. Schiarzzi warns that each of the addresses can be under the control of one person:
Most of these secure accounts are newly opened accounts with 0 transactions and no ETH, so it is likely that the holders of these accounts are simply people working for the ShibaSwap developers who can easily agree to participate in a betting contract.
DeFi Watch analyst Chris Black shared Sciarizzi's warnings about ShibaSwap safety risks with his 22,000 followers and drew attention to the DeFi Safety review.
The number of Ethereum users has increased by 5 million in the last 30 days!
Ethereum (ETH), the world's largest smart contract development platform, continues to gain traction ahead of the planned upgrade, reaching over 5 million new users in just 30 days (Info of the SafeTrading team).
Ethereum Demand Grows Rapidly
On average, this means 173,235 new users are added to the Ethereum network daily. With sob data, the total number of Ethereum addresses in the world has increased to 162,231,196.
Celsius Network CEO Alex Mashinsky recently stated that Ethereum is "converting" bitcoins, which will make cryptocurrencies more widespread. Mashinsky expects wider adoption of Ethereum as he believes tier 2 solutions will solve the problems with ETH in the near future.
ETH 2.0, on the other hand, will be a significant and incremental improvement to tier 2 solutions, but Mashinsky said the two systems will work together in the future. Ethereum developers recently introduced a new bill allowing the London hard fork. This account also includes the highly anticipated Ethereum EIP-1559 update.
A week ago, Ethereum surpassed Bitcoin in terms of the total number of active addresses per day for the first time in the history of cryptocurrency. This event shows that the demand for the second largest cryptocurrency in the world is growing. The fact that Ethereum is significantly ahead of Bitcoin in terms of daily active addresses is a harbinger that it will become a big competitor to Bitcoin in terms of price.
The number of Ethereum users has increased by 5 million in the last 30 days!
For example, the American investment bank Goldman Sachs believes that the Ethereum network is capable of using it as the main storage for cryptocurrencies.
Ethereum is on track to become the most popular smart contract development platform in the crypto community, according to a Business Insider report released on Tuesday.
How will this affect the price of Ethereum?
After the last big drop, Ethereum, which, like all altcoins, was seriously damaged, started the week with a rally. The price is currently hovering around $ 2,230. If the Ethereum price remains above the $ 2,230 support, it could correct higher in the near future. The first resistance is around the $ 2,280 level and the 100-hour SMA. If the first key resistance is $ 2300. The next major resistance is around the $ 2,350 level. The additional gain could push the price towards the $ 2,400 level, and new updates in the coming months suggest that this could push the price higher.