Leaders Release Unprecedented Map of Blockchain Standards
Industry leaders today released the Global Standards Mapping Initiative (GSMI), the first and most comprehensive effort to assess the current state of blockchain. Based on input from over 30 technical standard-setting entities, 185 jurisdictions and nearly 400 industry groups, the reports are accessible to the public and intended to serve as a resource for the blockchain community to develop thoughtful frameworks and standards to propel the industry forward.
The reports, released by the World Economic Forum and the Global Blockchain Business Council (GBBC), map and assess the current blockchain and digital asset landscape across three distinct areas: technical standards; legislation and guidance by sovereign and international bodies; and industry best practices and standards.
Key insights highlighted in the reports include the technology's fragmentation both worldwide and within jurisdictions, overlaps, gaps and conflicts in standard-setting – and where these activities may be premature – a lack of dynamic guidance for new uses of the technology, the need for proactive strategies from organizations, and the important role regulators will play in shaping the future of the technology. The reports also provide action-oriented guidance for public and private sector stakeholders and include an interactive world map of blockchain legislation and guidance.
The initiative is led by the World Economic Forum and the Global Blockchain Business Council (GBBC), with core collaborators: Accenture; Digital Currency Initiative, MIT Media Lab; ESG Intelligence; Global Digital Finance (GDF); Hyperledger, The Linux Foundation; ING; the Milken Institute; SIX Digital Exchange (SDX); and other global entities. For a full list of partners and collaborators, please see here.
Sheila Warren, Head of Blockchain at the World Economic Forum, said: "There has been a strong demand signal for a catalogue of standards-related activity that could serve as a cornerstone for facilitating responsible deployment and interoperability. We were excited to collaborate with the Global Blockchain Business Council and members of our Blockchain Council to create this open resource that can be used by the ecosystem, policy-makers, and beyond, to inform their approaches to the technology and standards moving forward."
Sandra Ro, Chief Executive Officer of the Global Blockchain Business Council, said: "GSMI partners and collaborators are a diverse group of stakeholders across industries, governments and academia who represent a range of perspectives and ideologies. Their coming together to lay the foundation towards greater harmonization and clarity surrounding standard-setting exemplifies the unique ethos of the blockchain community rooted in collective progress and collaboration. The Global Blockchain Business Council (GBBC), is proud to have incubated this initiative alongside the World Economic Forum and looks forward to continued collaboration as the GSMI evolves and develops beyond this initial release. We invite new partners to join us as we build upon this initial body of work, GSMI version 1.0."
David Treat, GBBC Board Chair and Senior Managing Director and Head of Accenture's Blockchain Business, said: "The next wave of innovation will be driven by collaborative ecosystems, underpinned by blockchain and multiparty systems. The technology is advancing quickly, but the complexities of the standards, frameworks and policies necessary to align to best practices have risked slowing progress to broad-based adoption. At Accenture, we believe this important initiative offers a significant leap forward as we help our clients to drive business transformation and shape the future with more resilient, transparent and secure infrastructures."
Mariana Gomez de la Villa, Distributed Ledger Technology Program Director at ING, said:"We all know DLT is a network technology and for it to reach mass scale adoption you need strong synergies where every single participant on the value chain experiences the value. As an ecosystem, we won't be able to deliver value without developing clear standards. This is why ING decided to contribute to this technical report together with the World Economic Forum."
Benjamin Nadareski, Global Corporate and Business Development at SIX Digital Exchange (SDX), said: "The digital asset industry has seen exceptional growth in 2020 yet has continued to lack the global standards required to unlock the true value behind this emerging asset class. We are excited to be involved with an effort that unifies academia, industry and regulatory efforts to provide a non-biased foundation for the required standards that companies around the world need for their digital asset businesses. With the first launch of phase one for the GSMI initiative, we are excited to open up the effort to additional global leaders and experts in the digital asset industry."
Carole Biau, Director for Global Market Development at the Milken Institute, said: "We are proud to have participated in such an important endeavour. GSMI provided an opportunity for two scholars of our IFC-Milken Institute Capital Markets Program to thoroughly research the blockchain and digital asset landscape in a wide range of countries and to learn from varying regulatory perspectives. Going forward, GSMI can be an important addition to the regulatory toolkit for our scholars and alumni as they work to modernize and strengthen capital markets across developing and emerging economies."
Lawrence Wintermeyer, Executive Co-Chair, Global Digital Finance, said: "The GSMI project was ambitious in its goal of mapping out the global regulatory and association landscape for crypto and digital assets. For the first time, business leaders and policy-makers can now access the (fragmented) landscape of jurisdictional regulatory intelligence and better understand which of the agencies and associations is best positioned to support their needs."
Brian Behlendorf, Executive Director of Hyperledger, said:"The GSMI reports will be key resources for adding critical structure to the fast-evolving blockchain industry. The broad-based effort behind this important mapping project shows the inherently collaborative nature of the blockchain ecosystem. As champions of openness and standards, Hyperledger applauds this important work and we look forward to continuing to contribute to this initiative."
Sumit Kumar, Co-Founder of ESG Intelligence, said: "The GSMI project is a timely initiative that will help expand the blockchain ecosystem. It will provide an opportunity for organizations that are still watching from the sidelines to assess the regulatory and business landscape and contribute to the ecosystem. We are proud to have joined this important project as it shares our goal of expanding enterprise blockchain adoption."
As blockchain continues to evolve and scale, clarity on its technical, regulatory and governance models will be paramount in shaping the trajectory and potential of the technology. The GSMI is an ongoing effort that will continue to grow. If you are interested in collaborating, please get in touch.
4 Steps to a Successful International Expansion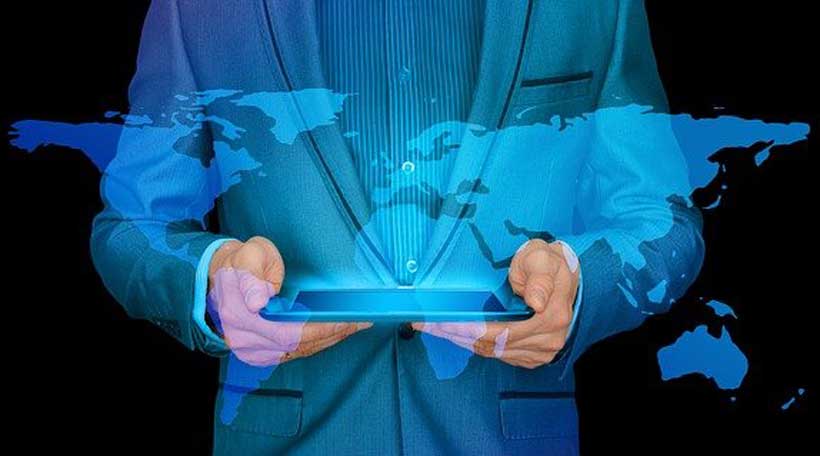 Doing business internationally is not only a trivial thing nowadays but is also a must for many entrepreneurs who want to go further and develop their venture. With a number of benefits that the business internationalization offers, opening a company in another country is a challenge to take that, however, strongly pays off in the future. But in business, like everywhere else, going to another country means stepping into an unknown land, which is unpredictable and might pose a variety of hazards. However, if you go there prepared, this should not be a problem. The main thing to remember is to look for solutions right away, rather than merely for the problems that might expect you in another and not-so-well-known country.
Main Ingredients of the International Business Campaign
Obviously, you always have to take certain challenges prepared, especially those that imply the investment of time, effort, and money. In business, there's almost no room for improvisation. You must have a plan for every aspect of your expansion, from the legal and internal business matter to the marketing campaign, PR, and other communication with your customers, including the post-sell service and user experience. Here are the four basic points to consider whenever venturing into a foreign land.
Doing deep research and acquiring local partners. In order to open your business in another country, you must know it extremely well, as if you were born and lived there your entire life. You must know at least the legal framework of the country in general, how the business is done there, how tough is the competition, what consumers prefer, how the media communicates, and so on. While without being actually born or at least living in that country for a decent number of years, it is impossible to become familiar with the country like that, you can get as close to that as possible. One of the top reasonable recommendations for the international expansion you'll hear today is, perhaps, acquiring the local partners for your business. Those could be anybody, from co-directors to employees or external partners such as suppliers or retailers.
Dealing with the formal matter. After you research everything, make sure to have all formalities done strictly right. That mostly relates to the legal and tax aspects. Ensure that you have all the needed documents and licenses in place and that all of them are valid and properly translated. Address the specialists, use only the best professional translation services for such purposes. This will largely save you time and unnecessary costs caused by possible delays as your business might be frozen while the legal matter is settled. In most cases, you'll not be welcomed by the competitors and regulative organs in another country, so make sure to settle as safely as possible while doing business internationally.
When dealing with marketing, don't just translate, localize. While working with the formal things for the internal purposes of your business translation is a must and may be enough. Yet, when it comes to communication with your potential audience, doing a mere translation of your products and marketing campaign may be a serious oversight. For your customers to understand what you're trying to give them, you must adapt your product to their worldview and cultural background. That's what the localization is about and for the start, you can use this localization service to understand the idea. The true localization professionals will guide you through the whole process and explain how and why everything is done.
Develop a double strategy. While you might have everything considered very well and be as prepared as you can only be, there's still room for the exit strategy. Regardless of how prepared you are, there's always a chance that something will not work out. That won't make you a bad entrepreneur or mean that you should not expand internationally in the future. This will essentially mean that you've managed to get the experience in this area, which will allow you to do better on your future try. Yet, retreating smoothly is better, of course.
Looking Further
Just as you might use the tips for your ventures in the nearest future, you can use your experience garnered during this venture to look even further. Regardless of the result, experience always grants you a heads-up and the ability to look one step further even when you encounter a yet unfamiliar situation. As you shouldn't underestimate all the aspects of other country economies ' entry, you must not underestimate your resources and, more importantly, your potential. As you go international, remember to be brave and always try to predict your own movements one step ahead.
APEC Promotes Small Businesses & Patient Health with New Business Ethics Vision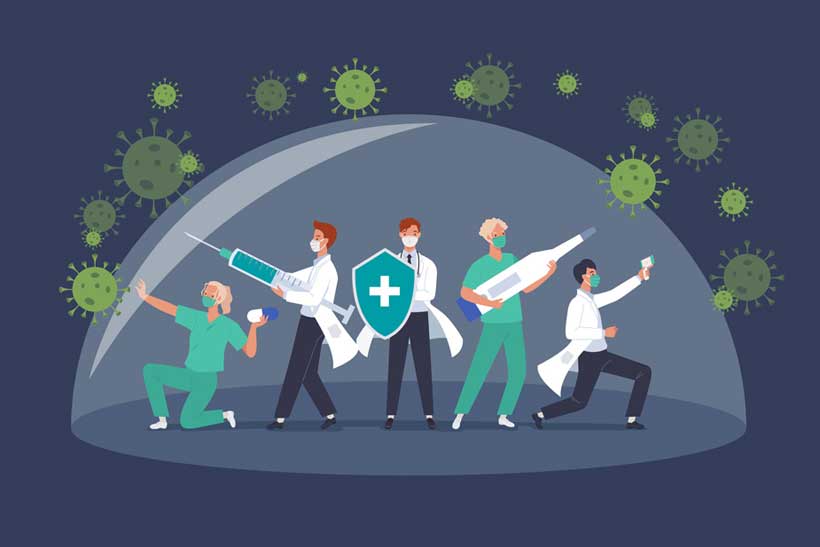 APEC strengthens its commitment to push for patient health and cross-border trade with the launch of a bold, new vision for the next five years to reinforce business ethics and integrity in health-related sectors. The plan comes to fruition under the world's largest ethics pacts to strengthen ethical business practices in the medical device and biopharmaceutical sectors.
"Ethical business practices play a crucial role amidst the COVID-19 pandemic as healthcare systems in the APEC region face major challenges," said Joseph C. Semsar, Deputy Under Secretary for International Trade, at the US Department of Commerce, which oversees the initiative.
"The vision reflects the urgency and commitment from public and private stakeholders in the region to further promote ethical environments to ensure a culture that upholds patient trust in which small and medium enterprises can sustainably operate and innovate across the region," he added.
The Vision 2025 for the Business Ethics for APEC SMEs Initiative was announced virtually earlier this week at the 2020 APEC Business Ethics for SMEs Virtual Forum, by a diverse set of stakeholders including government agencies, representatives from patients and patient organizations, healthcare providers and professional organizations, medical device and biopharmaceutical organizations and researchers and academia across APEC economies.
"Vision 2025 is about constantly setting and then doing everything we can to meet and exceed the highest ethical standards on behalf of the patients we serve," said Scott Whitaker, President and CEO of the Advanced Medical Technology Association (AdvaMed). "These efforts are particularly important as APEC economies and the medical technology sector, especially our small and medium-sized businesses, respond to the pandemic in order to save lives and serve patients."
In addition, the vision breaks new ground in an effort to measure the positive impact of ethical business practices, taking the conversation beyond the costs of corruption and providing new evidence of the advantages realized by organizations that embrace integrity.
"Biopharmaceutical companies, large and small, know all too well the importance of ethics and business integrity. And the work of APEC in this area has been crucial and demonstrating how ethics creates value across the health economy", said Thomas Cueni, Director General of the IFPMA and Industry Co-Chair of the APEC Biopharmaceutical Working Group on Ethics. "As we tackle COVID-19, building trust by conducting business with integrity is vital in ensuring confidence in innovative vaccines and medicines both to treat COVID-19 as well as delivering existing medicines and vaccines."
The annual forum also proposed to modernize the preceding ethics principles for the medical devices sector and biopharmaceutical sector and further bolster capacity building initiatives for small business owners, directors and distributors.
Speaking during the forum's plenary session, APEC Secretariat Executive Director, Dr Rebecca Sta Maria highlighted the importance of keeping trade open during this unprecedented time, adding that closer collaboration between policymakers and private sector in business ethics is important "to keep the integrity in the supply and distribution of medical products of the highest standard so that we can ensure progress towards recovery."
Why does the EU want to regulate the platform economy?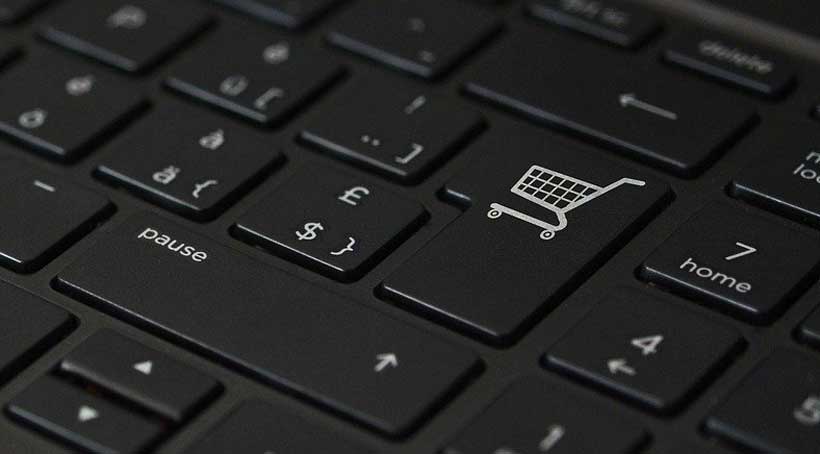 The platform economy brings benefits but also risks. Read about the issues the EU wants to solve with new rules and the solutions proposed by MEPs.
The last two decades have been marked by the unprecedented development of the online world – the rise of new technologies, companies, new ways of working, shopping, booking accommodation or even ordering food and transport. The e-Commerce directive, the cornerstone of the digital single market, was adopted in 2000, when platforms like Amazon, Google and Booking.com were just starting out, and Facebook, Airbnb and Instagram did not even exist.
EU legislation needs to catch-up with online developments and that is why the EU is working on a new legislative framework called the Digital Services Act (DSA), which will set guidelines for the new online landscape, including online platforms, to ensure a better, safer digital environment for users and companies throughout the EU.
The economic importance of the platform economy
One of the most significant developments in the last 20 years is the rise of online platforms. They include online marketplaces, social media, app stores, price comparison websites as well as search engines, and it is hard to imagine life without them.
By making cross-border trading within and outside the EU easier, platforms have brought significant benefits for consumers and opened new opportunities for European businesses and traders. According to the European Commission, one million EU businesses are already selling goods and services via online platforms, and more than 50% of small and medium enterprises selling through online marketplaces sell cross-border.
Online platform issues the EU wants to regulate
New opportunities bring new risks however. European consumers have been exposed to new ranges of illegal goods, activities and content, while new online businesses struggle to enter a market dominated by large platforms. Connecting many businesses with many consumers through their services and their access to large amounts of data gives big platforms leverage to control and set standards for important areas of the digital economy. The EU wants to regain the initiative to shape those areas at the European level and set standards for the rest of the world.
How do MEPs want to address these problems?
Members of the internal market and consumer protection committee have spelled out their priorities for what the Digital Services Act should include:
It should apply to EU companies as well as those established elsewhere that sell to European consumers, and to all digital services, not only online platforms.
Consumers should be equally safe when shopping online and in "traditional" stores. What is illegal offline should be considered illegal online, and platforms should step up their efforts to tackle traders selling fake or unsafe products.
Introducing a "know your business customer" rule would require platforms to check and stop fraudulent companies using their services to sell unsafe products or spread disinformation.
Consumers should have the right to be informed if a service is using AI and given more control and the right to opt-out, while targeted advertising should be better regulated.
The DSA should make it easier for new companies to enter the market by addressing the uncompetitive situation created by big digital players that currently set the rules for their users and competitors. The proposed rules would stop large platforms from acting as "gatekeepers" for market access.
The rules should provide clarity and guidance about tackling illegal and harmful content online.
Background and the next steps
In January, the European Commission announced plans to propose a new Digital Services Act towards the end of 2020. Parliament's internal market, legal affairs and civil liberties committees have already prepared recommendations for the Commission on different aspects of the Act. These recommendations will be debated and voted on by Parliament during the 19-22 October plenary session.