Doubling the renovation rate to cut emissions, boost recovery and reduce energy poverty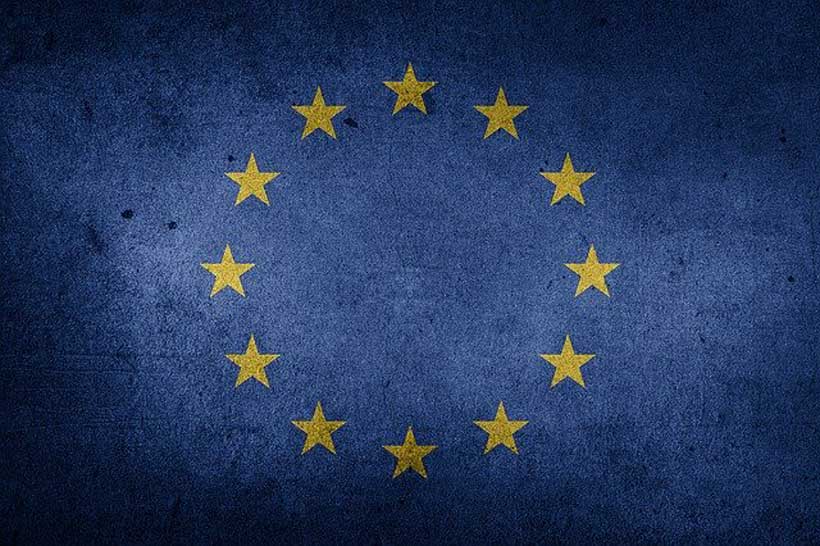 The European Commission has published today its Renovation Wave Strategy to improve the energy performance of buildings. The Commission aims to at least double renovation rates in the next ten years and make sure renovations lead to higher energy and resource efficiency. This will enhance the quality of life for people living in and using the buildings, reduce Europe's greenhouse gas emissions, foster digitalisation and improve the reuse and recycling of materials. By 2030, 35 million buildings could be renovated and up to 160,000 additional green jobs created in the construction sector.
Buildings are responsible for about 40% of the EU's energy consumption, and 36% of greenhouse gas emissions. But only 1% of buildings undergo energy efficient renovation every year, so effective action is crucial to making Europe climate-neutral by 2050. With nearly 34 million Europeans unable to afford keeping their homes heated, public policies to promote energy efficient renovation are also a response to energy poverty, support the health and wellbeing of people and help reduce their energy bills. The Commission has also published today a Recommendation for Member States on tackling energy poverty.
Executive Vice-President for the European Green Deal, Frans Timmermans said: "We want everyone in Europe to have a home they can light, heat, or cool without breaking the bank or breaking the planet. The Renovation Wave will improve the places where we work, live and study, while reducing our impact on the environment and providing jobs for thousands of Europeans. We need better buildings if we want to build back better."
Commissioner for Energy, Kadri Simson, said: "The green recovery starts at home. With the Renovation Wave we will tackle the many barriers that today make renovation complex, expensive and time consuming, holding back much needed action. We will propose better ways to measure renovation benefits, minimum energy performance standards, more EU funding and technical assistance encourage green mortgages and support more renewables in heating and cooling. This will be a game changer for home-owners, tenants and public authorities."
The strategy will prioritise action in three areas: decarbonisation of heating and cooling; tackling energy poverty and worst-performing buildings; and renovation of public buildings such as schools, hospitals and administrative buildings. The Commission proposes to break down existing barriers throughout the renovation chain – from the conception of a project to its funding and completion – with a set of policy measures, funding tools and technical assistance instruments.
The strategy will include the following lead actions:
Stronger regulations, standards and information on the energy performance of buildings to set better incentives for public and private sector renovations, including a phased introduction of mandatory minimum energy performance standards for existing buildings, updated rules for Energy Performance Certificates, and a possible extension of building renovation requirements for the public sector;
Ensuring accessible and well-targeted funding, including through the 'Renovate' and 'Power Up' Flagships in the Recovery and Resilience Facility under NextGenerationEU, simplified rules for combining different funding streams, and multiple incentives for private financing;
Increasing capacity to prepare and implement renovation projects, from technical assistance to national and local authorities through to training and skills development for workers in new green jobs;
Expanding the market for sustainable construction products and services, including the integration of new materials and nature-based solutions, and revised legislation on marketing of construction products and material reuse and recovery targets;
Creating a New European Bauhaus, an interdisciplinary project co-steered by an advisory board of external experts including scientists, architects, designers, artists, planners and civil society. From now until summer 2021 the Commission will conduct a broad participatory co-creation process, and will then set up of a network of five founding Bauhaus in 2022 in different EU countries.
Developing neighbourhood-based approaches for local communities to integrate renewable and digital solutions and create zero-energy districts, where consumers become prosumers selling energy to the grid. The strategy also includes an Affordable Housing Initiative for 100 districts.
The review of the Renewable Energy Directive in June 2021 will consider strengthening the renewable heating and cooling target and introducing a minimum renewable energy level in buildings. The Commission will also examine how the EU budget resources alongside the EU Emissions Trading System (EU ETS) revenues could be used to fund national energy efficiency and savings schemes targeting lower income populations. The Ecodesign Framework will be further developed to provide efficient products for use in buildings and promote their use.
The Renovation Wave is not only about making the existing buildings more energy efficient and climate neutral. It can trigger a large-scale transformation of our cities and built environment. It can be an opportunity to start a forward-looking process to match sustainability with style. As announced by President von der Leyen, the Commission will launch the New European Bauhaus to nurture a new European aesthetic that combines performance with inventiveness. We want to make liveable environments accessible to everyone, and again marry the affordable with the artistic, in a newly sustainable future.
Background
The COVID-19 crisis has turned the spotlight on our buildings, their importance in our daily lives and their fragilities. Throughout the pandemic, the home has been the focal point of daily life for millions of Europeans: an office for those teleworking, a make-shift nursery or classroom for children and pupils, for many a hub for online shopping or entertainment.
Investing in buildings can inject a much-needed stimulus into the construction sector and the macro-economy. Renovation works are labour-intensive, create jobs and investments rooted in often local supply chains, generate demand for highly energy-efficient equipment, increase climate resilience and bring long-term value to properties.
To achieve the at least 55% emissions reduction target for 2030, proposed by the Commission in September 2020, the EU must reduce buildings' greenhouse gas emissions by 60%, their energy consumption by 14%, and the energy consumption of heating and cooling by 18%.
European policy and funding has already had a positive impact on the energy efficiency of new buildings, which now consume only half the energy of those built over 20 years ago. However, 85% of buildings in the EU were built over 20 years ago, and 85-95% are expected to still be standing in 2050. The Renovation Wave is needed to bring them up to similar standards.
Commission proposes to strengthen coordination of safe travel in the EU
European Commission has proposed to update the rules on coordination of safe and free movement in the EU, which were put in place in response to the COVID-19 pandemic.
Since the summer, vaccine uptake has increased significantly and the EU Digital COVID Certificate has been rolled out successfully, with more than 650 million certificates issued to date. At the same time, the epidemiological situation in the EU continues to develop with some Member States taking additional public health measures, including administering booster vaccines. Taking into account all those factors, the Commission is proposing a stronger focus on a 'person-based' approach to travel measures and a standard acceptance period for vaccination certificates of 9 months since the primary vaccination series. The 9 month period takes into account the guidance of the European Centre for Disease Prevention and Control (ECDC) on the administration of booster doses as of 6 months, and provides for an additional period of 3 months to ensure that national vaccination campaigns can adjust and citizens can have access to boosters.
The Commission is also proposing updates to the EU traffic light map; as well as a simplified 'emergency brake' procedure.
The Commission is also proposing today to update the rules on external travel to the EU [press release available as of 14:15].
Didier Reynders, Commissioner for Justice, said: "Since the start of the pandemic, the Commission has been fully active in finding solutions to guarantee the safe free movement of people in a coordinated manner. In light of the latest developments and scientific evidence, we are proposing a new recommendation to be adopted by the Council. Based on our common tool, the EU Digital COVID Certificate, which has become a real standard, we are moving to a 'person-based' approach. Our main objective is avoid diverging measures throughout the EU. This also applies to the question of boosters, which will be essential to fight the virus. Among other measures, we propose today that the Council agrees on a standard validity period for vaccination certificates issued following the primary series. Agreeing on this proposal will be crucial for the months ahead and the protection of the safe free movement for citizens."
Stella Kyriakides, Commissioner for Health and Food Safety added: "The EU Digital COVID Certificate and our coordinated approach to travel measures have greatly contributed to safe free movement, with the protection of public health as our priority. We have vaccinated over 65% of the total EU population, but this is not enough. There are still too many people who are not protected. For everyone to travel and live as safely as possible, we need to reach significantly higher vaccination rates – urgently. We also need to reinforce our immunity with booster vaccines. Taking into account the guidance from ECDC, and to allow Member States to adjust their vaccination campaigns and for citizens to have access to boosters, we propose a standard acceptance period for vaccination certificates. At the same time, we have to continue to strongly encouraging everyone to continue to respect public health measures. Our masks need to stay on."
Key updates to the common approach to travel measures within the EU proposed by the Commission are:
Focus on a 'person-based approach': a person who has a valid EU Digital COVID Certificate should in principle not be subject to additional restrictions, such as tests or quarantine, regardless of their place of departure in the EU. Persons without an EU Digital COVID Certificate could be required to undergo a test carried out prior to or after arrival.
Standard validity of vaccination certificates: To avoid diverging and disruptive approaches, the Commission proposes a standard acceptance period of 9-month for vaccination certificates issued following the completion of the primary vaccination series. The 9 month period takes into account the guidance of the European Centre for Disease Prevention and Control (ECDC) on the administration of booster doses as of 6 months, and provides for an additional period of 3 months to ensure that national vaccination campaigns can adjust and citizens can have access to boosters. This means that, in the context of travel, Member States should not refuse a vaccination certificate that has been issued less than 9 months since the administration of the last dose of the primary vaccination. Member States should immediately take all necessary steps to ensure access to vaccination for those population groups whose previously issued vaccination certificates approach the 9-month limit.
Booster shots: As of yet, there are no studies expressly addressing the effectiveness of boosters on transmission of COVID-19 and therefore it is not possible to determine an acceptance period for boosters. However, given the emerging data it can be expected that protection from booster vaccinations may last longer than that resulting from the primary vaccination series. The Commission will closely monitor newly emerging scientific evidence on this issue. On the basis of such evidence, the Commission may, if needed, propose an appropriate acceptance period also for vaccination certificates issued following a booster.
The EU traffic light map is adapted: combining new cases with a region's vaccine uptake. The map would be mainly for information purposes, but would also serve to coordinate measures for areas with particularly low ('green') or particularly high level ('dark red') of circulation of the virus. For these areas, specific rules would apply by derogation from the 'persons-based approach'. For travellers from 'green' areas, no restrictions should be applied. Travel to and from 'dark red' areas should be discouraged, given the high number of new infections there, and persons who are neither vaccinated nor have recovered from the virus should be required to undergo a pre-departure test and quarantine after arrival (with special rules for essential travelers and children under 12 years old).
Exemptions from certain travel measures: should apply for cross-border commuters, children under 12 and essential travellers. The list of essential travellers should be reduced as many travellers included in the current list have had the opportunity to be vaccinated in the meantime.
Simplified 'emergency brake' procedure: the emergency procedure intended to delay the spread of possible new COVID-19 variants or address particularly serious situations should be simplified and more operational. It would include a Member State notification to the Commission and the Council and a roundtable at the Council's Integrated Political Crisis Response (IPCR).
To allow for sufficient time for the coordinated approach to be implemented, the Commission proposes that these updates apply as of 10 January 2022.
EU: new laws on political advertising, electoral rights and party funding
The European Commission has today presented a proposal on transparency and targeting of political advertising, as part of measures aimed at protecting election integrity and open democratic debate. The proposed rules would require any political advert to be clearly labelled as such and include information such as who paid for it and how much. Political targeting and amplification techniques would need to be explained publicly in unprecedented detail and, would be banned when using sensitive personal data without explicit consent of the individual. The Commission also proposes to update the current EU rules concerning EU "mobile citizens" and their right to vote in European and municipal elections as well as on European political parties and foundations.
Vice-President for Values and Transparency, Vera Jourová said: "Elections must not be a competition of opaque and non-transparent methods. People must know why they are seeing an ad, who paid for it, how much, what micro-targeting criteria were used. New technologies should be tools for emancipation, not for manipulation. This ambitious proposal will bring unprecedented level of transparency to political campaigning and limit the opaque targeting techniques."
Commissioner for Justice, Didier Reynders, said: "Fair and transparent elections are an integral part of a vibrant and functioning society. That is why we need to support inclusive and equal participation in the 2024 elections to the European Parliament and in municipal elections across the EU. With the proposal on political advertising, we are securing the use of personal data in context of political targeting, protecting the democratic process. Together, we are making progress with our common work for democracy."
Clear rules on transparency and targeting of political advertising
With the digital transition under way, people must be able to easily distinguish whether they are looking at paid political content – offline and online, and be able to participate in open debates, free from disinformation, interference and manipulation. People should be able to clearly see who sponsored a political advert and why. The main measures set out in the proposed Regulation on transparency and targeting of political adverts include:
Scope: Political ads will cover ads by, for or on behalf of a political actor as well as so called issue-based ads which are liable to influence the outcome of an election or referendum, a legislative or regulatory process or voting behaviour.
Transparency labels: Paid political advertising must be clearly labelled and provide a set of key information. This includes the name of the sponsor prominently displayed and an easily retrievable transparency notice with (1) the amount spent on the political advertisement, (2) the sources of the funds used and (3) a link between the advertisement and the relevant elections or referenda.
Strict conditions for targeting and amplification: Political targeting and amplification techniques, which use or infer sensitive personal data, such as ethnic origin, religious beliefs or sexual orientation, will be banned. Such techniques will be allowed only after an explicit consent from a person concerned. Targeting could also be allowed in the context of legitimate activities of foundations, associations or not-for-profit bodies with a political, philosophical, religious or trade union aim, when it targets their own members. For the first time it will be mandatory to include into the ads' clear information on what basis the person is targeted and to publish which groups of individuals were targeted, on the basis of which criteria and with what amplification tools or methods, among others. Organisations making use of political targeting and amplification will need to adopt, apply and make public an internal policy on the use of such techniques. If all transparency requirements cannot be met, a political add cannot be published.
Fines for breaches: Member States will be required to introduce effective, proportionate and dissuasive fines when the rules on transparency of political advertising are breached. Under the proposed Regulation, National Data Protection Authorities will monitor specifically the use of personal data in political targeting and have the power to impose fines in line with EU data protection rules.
Update of EU rules on EU political parties and foundations and on electoral rights
The Commission has also proposed to revise the EU rules on funding of European political parties and foundations. The current framework had a number of loopholes, preventing the parties and foundations from operating and fulfilling their mission to represent the voice of EU citizens. The updates to the Regulation seek to facilitate European political parties interactions with their national member parties and across borders, increase transparency, in particular in relation to political advertisement and donations, cut excessive administrative burden and increase the financial viability of European political parties and foundations.
Finally, the Commission has proposed to update the current rules on European elections and municipal for EU citizens who reside in a different Member State to their state of nationality ("mobile EU citizens"). While there are around 13.5 million such citizens, very few exercise their right to vote in European and municipal elections. In order to ensure inclusive participation ahead of European elections in 2024, the Commission proposes targeted amendments to the existing Directives on electoral rights including, among others, obligation to inform such citizens proactively of their electoral rights, use standardised templates for registration as voters or candidates as well as use of language broadly spoken by the mobile EU citizens residing at the territory. The proposal also includes safeguards for EU mobile citizens not to be de-registered from electoral roll in the country of their origin.
Next Steps
The proposals will now be discussed by the European Parliament and the Council. To ensure that the 2024 elections to the European Parliament take place under the highest democratic standards, the aim is for the new rules to enter into force and be fully implemented by Member States by spring 2023, i.e. one year before the elections.
Europe and Central Asia Ministers endorse new roadmap to reduce risk of disasters amid Covid-19 crisis
Governments across Europe and Central Asia have backed a roadmap towards preventing future disasters including new pandemics in the face of growing threats from climate change and disease outbreaks.
As Europe witnesses a resurgence of Covid-19 cases after a summer of lethal floods, forest fires, and disaster-induced displacement, ministers from 27 countries endorsed the 2021-2030 plan at the European Forum for Disaster Risk Reduction (EFDRR), hosted by the Government of Portugal and organised by the UN.
"This European Forum for Disaster Risk Reduction comes at an important moment, in the aftermath of COP26 in Glasgow," said António Guterres, UN Secretary General.
"While Disaster Risk Reduction covers hazards that goes beyond climate, it is clear that the world will live with extreme weather events for generations to come.
"Prevention saves lives – and money. The Covid-19 pandemic, for example, could have been mitigated by an investment of billions instead of a response which is costing trillions."
The roadmap sets out concrete priorities and actions to reduce disaster risk and losses as part of the Global Agreement on the Sendai Framework for Disaster Risk Reduction. These include strengthening national and local strategies to bolster a range of disaster risk, including pandemic preparedness in light of the lessons learned during the Covid-19 pandemic.
The roadmap also prioritises investment in critical infrastructure to protect against rapidly increasing climate risk, early warning systems to save more lives from disasters and working together to tackle cross border risk.
While demonstrating regional cooperation and solidarity, ministers participating in the Forum also outlined the commitments made at a national level to preventing future disasters.
Host Portugal emphasised how the Portuguese government and agencies have taken a proactive approach to manage disaster risk in the five years since the devastating wildfires of 2017, in which scores of people lost their lives, rather than react to disasters after they happen.
Eduardo Cabrita, Minister of Internal Affairs of Portugal, said: "We should act at the local level, at the national level, at the European level, and at the global level. This meeting comes at a critical moment in our region which is still impacted by the Covid-19 pandemic and is increasingly affected by climate change."
"Europe and Central Asia has witnessed a growing number of disruptive events in recent years, from the Covid-19 pandemic to wildfires and flooding, many of which have been exacerbated by the worsening impacts of climate change," said Mami Mizutori, UN Special Representative of the Secretary General for Disaster Risk Reduction.
"By supporting the EFDRR roadmap, European and Central Asian governments demonstrate their commitment to investing in prevention rather than risk exposure to the mounting costs of climate change and other hazards."
According to the latest IPCC Report, extreme rainfall and flooding are projected to increase across most parts of Europe with a temperature increase of 1.5C. Under a 3C increase, the economic cost of future climate-related disasters is projected to be 15 times greater than it is today.
Extreme weather events have doubled over the last 20-year period when compared with the previous two decades, and every $1 invested in improving the resilience of critical infrastructure could save up to $4 in reconstruction
The EFDRR Roadmap 2021-2030 supports the Sendai Framework's coordinated implementation for disaster risk reduction as well as the UN's Sustainable Development Goals, which include climate action, and sustainable cities and communities.