Doubling the renovation rate to cut emissions, boost recovery and reduce energy poverty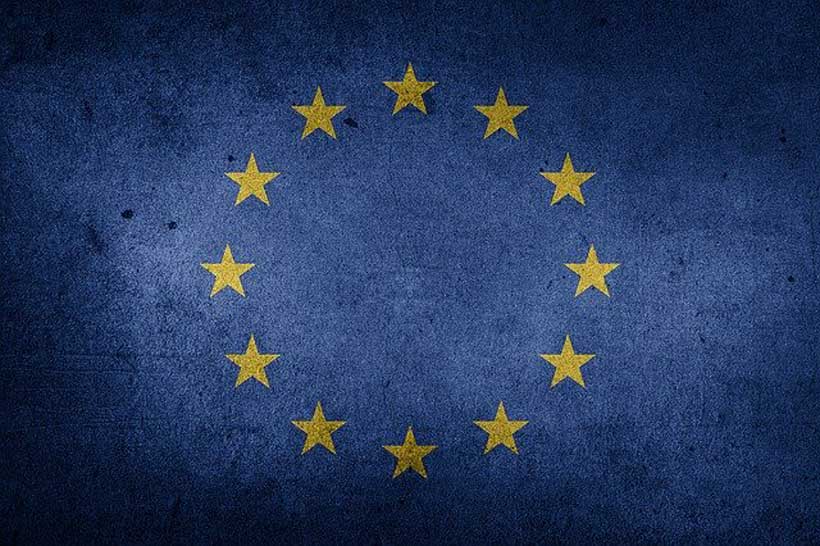 The European Commission has published today its Renovation Wave Strategy to improve the energy performance of buildings. The Commission aims to at least double renovation rates in the next ten years and make sure renovations lead to higher energy and resource efficiency. This will enhance the quality of life for people living in and using the buildings, reduce Europe's greenhouse gas emissions, foster digitalisation and improve the reuse and recycling of materials. By 2030, 35 million buildings could be renovated and up to 160,000 additional green jobs created in the construction sector.
Buildings are responsible for about 40% of the EU's energy consumption, and 36% of greenhouse gas emissions. But only 1% of buildings undergo energy efficient renovation every year, so effective action is crucial to making Europe climate-neutral by 2050. With nearly 34 million Europeans unable to afford keeping their homes heated, public policies to promote energy efficient renovation are also a response to energy poverty, support the health and wellbeing of people and help reduce their energy bills. The Commission has also published today a Recommendation for Member States on tackling energy poverty.
Executive Vice-President for the European Green Deal, Frans Timmermans said: "We want everyone in Europe to have a home they can light, heat, or cool without breaking the bank or breaking the planet. The Renovation Wave will improve the places where we work, live and study, while reducing our impact on the environment and providing jobs for thousands of Europeans. We need better buildings if we want to build back better."
Commissioner for Energy, Kadri Simson, said: "The green recovery starts at home. With the Renovation Wave we will tackle the many barriers that today make renovation complex, expensive and time consuming, holding back much needed action. We will propose better ways to measure renovation benefits, minimum energy performance standards, more EU funding and technical assistance encourage green mortgages and support more renewables in heating and cooling. This will be a game changer for home-owners, tenants and public authorities."
The strategy will prioritise action in three areas: decarbonisation of heating and cooling; tackling energy poverty and worst-performing buildings; and renovation of public buildings such as schools, hospitals and administrative buildings. The Commission proposes to break down existing barriers throughout the renovation chain – from the conception of a project to its funding and completion – with a set of policy measures, funding tools and technical assistance instruments.
The strategy will include the following lead actions:
Stronger regulations, standards and information on the energy performance of buildings to set better incentives for public and private sector renovations, including a phased introduction of mandatory minimum energy performance standards for existing buildings, updated rules for Energy Performance Certificates, and a possible extension of building renovation requirements for the public sector;
Ensuring accessible and well-targeted funding, including through the 'Renovate' and 'Power Up' Flagships in the Recovery and Resilience Facility under NextGenerationEU, simplified rules for combining different funding streams, and multiple incentives for private financing;
Increasing capacity to prepare and implement renovation projects, from technical assistance to national and local authorities through to training and skills development for workers in new green jobs;
Expanding the market for sustainable construction products and services, including the integration of new materials and nature-based solutions, and revised legislation on marketing of construction products and material reuse and recovery targets;
Creating a New European Bauhaus, an interdisciplinary project co-steered by an advisory board of external experts including scientists, architects, designers, artists, planners and civil society. From now until summer 2021 the Commission will conduct a broad participatory co-creation process, and will then set up of a network of five founding Bauhaus in 2022 in different EU countries.
Developing neighbourhood-based approaches for local communities to integrate renewable and digital solutions and create zero-energy districts, where consumers become prosumers selling energy to the grid. The strategy also includes an Affordable Housing Initiative for 100 districts.
The review of the Renewable Energy Directive in June 2021 will consider strengthening the renewable heating and cooling target and introducing a minimum renewable energy level in buildings. The Commission will also examine how the EU budget resources alongside the EU Emissions Trading System (EU ETS) revenues could be used to fund national energy efficiency and savings schemes targeting lower income populations. The Ecodesign Framework will be further developed to provide efficient products for use in buildings and promote their use.
The Renovation Wave is not only about making the existing buildings more energy efficient and climate neutral. It can trigger a large-scale transformation of our cities and built environment. It can be an opportunity to start a forward-looking process to match sustainability with style. As announced by President von der Leyen, the Commission will launch the New European Bauhaus to nurture a new European aesthetic that combines performance with inventiveness. We want to make liveable environments accessible to everyone, and again marry the affordable with the artistic, in a newly sustainable future.
Background
The COVID-19 crisis has turned the spotlight on our buildings, their importance in our daily lives and their fragilities. Throughout the pandemic, the home has been the focal point of daily life for millions of Europeans: an office for those teleworking, a make-shift nursery or classroom for children and pupils, for many a hub for online shopping or entertainment.
Investing in buildings can inject a much-needed stimulus into the construction sector and the macro-economy. Renovation works are labour-intensive, create jobs and investments rooted in often local supply chains, generate demand for highly energy-efficient equipment, increase climate resilience and bring long-term value to properties.
To achieve the at least 55% emissions reduction target for 2030, proposed by the Commission in September 2020, the EU must reduce buildings' greenhouse gas emissions by 60%, their energy consumption by 14%, and the energy consumption of heating and cooling by 18%.
European policy and funding has already had a positive impact on the energy efficiency of new buildings, which now consume only half the energy of those built over 20 years ago. However, 85% of buildings in the EU were built over 20 years ago, and 85-95% are expected to still be standing in 2050. The Renovation Wave is needed to bring them up to similar standards.
Presidents of Parliament to gather for Athens Summit
Presidents of Parliament from the 47 Council of Europe member states, as well as many neighbouring and observer countries and other partner parliamentary assemblies, will meet on 21 and 22 October 2021 in Athens, on the occasion of a conference organised by the Hellenic Parliament and the Parliamentary Assembly of the Council of Europe (PACE).
The Conference will be opened by the President of the Hellenic Parliament Constantine An. Tassoulas, PACE President Rik Daems, and the Secretary General of the Council of Europe Marija Pejčinović Burić.
Some 60 Presidents and Speakers, together with 300 other delegates, are expected at the biennial summit to discuss three major topical issues:
Democracies facing the Covid-19 public health crisis: sharing experiences
Key-note speeches by the President of the Romanian Senate Anca Dana Dragu; the Speaker of the Russian Federation Council Valentina Matviyenko; and the President of Austria's National Council Wolfgang Sobotka.
'#EnvironmentRightNow': national parliaments and the right to a healthy and sustainable environment
Key-note speeches by the Speaker of the Parliament of Georgia Kakha Kuchava; the Speaker of the Parliament of Finland Anu Vehviläinen, and a member of the Council of Europe Advisory Council on Youth, Spyros Papadatos.
The common future of all European citizens
Key-note speeches by the President of the Belgian Senate Stephanie D'Hose; the President of the Cypriot House of Representatives, Anita Demetriou; and the President of the Slovenian National Assembly, Igor Zorčič.
Secretaries General of the participating parliaments and assemblies are also due to meet on the margin of the conference.
The first conference was held in 1975. It takes place every two years, hosted alternately in Strasbourg or in the capital of a Council of Europe member state. At the invitation of the Hellenic Parliament, it is held this year in Athens, when the country celebrates the bicentennial of its independence.
Lorenzo Natali Media prize 2021: Winners announced
The European Commission announced the three winners of the 2021 'Lorenzo Natali' Media prize: Pari Saikia, for her work on the plight of the Rohingya, Maria Altimira, for her work on the labour exploitation of migrants and Srishti Jaswal for bringing to light the hunger situation in India. For nearly three decades, the prize has recognised courageous journalism and focused on compelling, compassionate reporting that brings to light stories that matter on the global challenges impacting society.
Commissioner for International Partnerships, Jutta Urpilainen, presented the prizes to the winners at today's award ceremony: "This award of this year's Lorenzo Natali Media prize, recognizes three exceptional journalists, whose work exemplifies the courage, integrity and dedication to global equity. As development journalists you help bring about change – whether it is tackling inequalities, protecting universal human rights, or responding to the existential threat of climate change."
The 2021 prizewinners, selected by a grand jury from among more than 1,100 applications from across the world, are:
Grand prize
Pari Saikia of Vice Media India, for:
"Rohingya Brides Thought They Were Fleeing Violence. Then They Met Their Grooms"
Pari Saikia's story on the exploitation of Rohingya refugee women exposes the drivers and the methods used in trafficking women in the region.
Europe prize
Maria Altimira writing in Diario Ara, for:
"Abusos en los campos de fresas"
In this piece, Maria Altimira shines a light on the labour and sexual abuse suffered by farm workers, and attempts to hold oversight agencies accountable for abuses happening on their watch.
Best Emerging Journalist prize
Srishti Jaswal, writing in Stories Asia, for:
"The Global Hunger Index Reveals India's Ignored Hunger Crisis"
Srishti Jaswal's investigation reveals India's hidden hunger crisis and the under-reporting of deaths due to starvation.
The winners were chosen by a Grand Jury of experts in the fields of journalism and development:
Diana Moukalled (Daraj.com)
Sulemana Braimah (Media Foundation for West Africa)
Jana Ciglerová (Denik N)
Zuliana Lainez (International Federation of Journalists)
Steve Sapienza (Pulitzer Center).
All entries underwent an initial pre-selection phase conducted by four journalism schools: Vesalius College in Brussels, Universidade Católica Portuguesa in Lisbon, Universidad de Navarra in Pamplona and Université Saint Joseph in Beirut.
Background
Established in 1992, the European Commission's Lorenzo Natali Media Prize is awarded in memory of Lorenzo Natali, a former Commissioner for Development and Cooperation. He was a staunch defender of freedom of expression, democracy, human rights and development.
The prize recognises high-quality, courageous reporting on compelling issues such as climate change, women´s rights, inequality, healthcare, democracy and human rights.
The prize's three categories in 2021 were:
Grand prize: for reporting published by a media outlet based in one of the European Union's partner countries.
Europe prize: for reporting published by a media outlet based in the European Union.
Best Emerging Journalist prize: for reporting by journalists under the age of 30, published in a media outlet based in the European Union or in one of its partner countries.
70% of the EU adult population fully vaccinated
Today, the EU has reached a crucial milestone with 70% of the adult population now fully vaccinated. In total, over 256 million adults in the EU have now received a full vaccine course. Seven weeks ago already, the Commission's delivery target was met, ahead of time: to provide Member States, by the end of July, with enough vaccine doses to fully vaccinate 70% of the adult EU population.
The President of the European Commission, Ursula von der Leyen, said: "The full vaccination of 70% of adults in the EU already in August is a great achievement. The EU's strategy of moving forward together is paying off and putting Europe at the vanguard of the global fight against COVID-19. But the pandemic is not over. We need more. I call on everyone who can to get vaccinated. And we need to help the rest of the world vaccinate, too. Europe will continue to support its partners in this effort, in particular the low and middle income countries."
Stella Kyriakides, Commissioner for Health and Food Safety, said: "I am very pleased that as of today we have reached our goal to vaccinate 70% of EU adults before the end of the summer. This is a collective achievement of the EU and its Member States that shows what is possible when we work together with solidarity and in coordination. Our efforts to further increase vaccinations across the EU will continue unabated. We will continue to support in particular those Member States that are continuing to face challenges. We need to close the immunity gap and the door for new variants and to do so, vaccinations must win the race over variants."
Global cooperation and solidarity
The rapid, full vaccination of all targeted populations – in Europe and globally – is key to controlling the impact of the pandemic. The EU has been leading the multilateral response. The EU has exported about half of the vaccines produced in Europe to other countries in the world, as much as it has delivered for its citizens. Team Europe has contributed close to €3 billion for the COVAX Facility to help secure at least 1.8 billion doses for 92 low and lower middle-income countries. Currently, over 200 million doses have been delivered by COVAX to 138 countries.
In addition, Team Europe aims to share at least 200 million more doses of vaccines secured under the EU's advance purchase agreements to low and middle-income countries until the end of 2021, in particular through COVAX, as part of the EU sharing efforts.
Preparing for new variants
Given the threat of new variants, it is important to continue ensuring the availability of sufficient vaccines, including adapted vaccines, also in the coming years. That is why the Commission signed a new contract with BioNTech-Pfizer on 20 May, which foresees the delivery of 1.8 billion doses of vaccines between the end of the year and 2023. For the same purpose, the Commission has also exercised the option of 150 million doses of the second Moderna contract. Member States have the possibility to resell or donate doses to countries in need outside the EU or through the COVAX Facility, contributing to a global and fair access to vaccines across the world. Other contracts may follow. This is the EU's common insurance policy against any future waves of COVID-19.
Background
A safe and effective vaccine is our best chance to beat coronavirus and return to our normal lives. The European Commission has been working tirelessly to secure doses of potential vaccines that can be shared with all.
The European Commission has secured up to 4.6 billion doses of COVID-19 vaccines so far and negotiations are underway for additional doses. The Commission is also working with industry to step up vaccine manufacturing capacity.
At the same time, the Commission has started work to tackle new variants, aiming to rapidly develop and produce effective vaccines against these variants on a large scale. The HERA Incubator helps in responding to this threat.