Terrorism and FATF's Sword of Damocles
Pakistan is struggling hard to wriggle out of the Financial-Action –Task-Force grey. Pakistan needs 15 out of 39 votes to get rid of being listed. But, it may remain on grey list if it gets only three votes.
The whole listing procedure looks biased as it does not accommodate Pakistan's perception. The main allegation is that Pakistan harborus UN-designated terrorists. But, the yardstick with which the US measures its allegation is lopsided. The UN views ongoing freedom movement in the Jammu and Kashmir State, a dispute d territory under UN resolutions, `terrorism', aided by Pakistan.
In the historical context, the term meant different things to different individuals and communities. The oldest 'terrorists' were holy warriors who killed civilians. Recent examples of religious terrorists are Aum Shinrikyo (Japanese), Rabbi Meir Kahane and Baruch Goldstein and Yigal Amir (Jews).The Jewish-controlled media describes Hezbollah and Hamas as 'religious terrorists'. In the first century A.D Palestine, the Jews publicly slit the Romans' throats, in the seventh century India, the thugs strangulated gullible passersby to please the Hindu Devi Kali, and the 19th century adherents of Narodnaya Volya (People's Will) mercilessly killed their pro-Tsar rivals.
`Terrorist' and `freedom fighter' had been interchangeable labels subject to expediency. Not long ago the US treated the taliban as freedom fighters. Ronald Reagan accorded red carpeted welcome to Jalluddin Haqqani. Cuban terrorists were decorated in US gallery as freedom fighters.
The term 'terrorism' received international publicity during the French reign of terror in 1793-94. It is now common to dub one's adversary a 'terrorist'. Doing so forecloses possibility of political negotiation, and gives the powerful definer the right to eliminate the 'terrorist', an individual or a country. FATF is employed as a Sword of Damoclese in case of Pakistan.
Doval doctrine: In line with India's security Czar Ajit Doval's Doctrine, RAW aims at fomenting insurgency in Pakistan's sensitive provinces. Doval is inspired by India's nefarious efforts which resulted in the secession of East Pakistan. Naila Baloch's `free Balochistan' office has been working in New Delhi since 23 June 2018. BJP MLAs and RAW officers attended its inauguration.
B Raman in his books admitted that not only India's then prime minister Indra Gandhi but also the heads of RAW and IB created and trained Mukti Bahini. Doval publicly claims that he acted as a spy under a pseudonym in Pakistan for 11 years.
`Free Balochistan': It sponsored offensive posters on taxi cabs and buses in Switzerland and Britain. The USA has recently outlawed Balochistan Liberation Army. However, earlier, in 2012, a handful of Republican had moved a pro-separatist bill in US Congress. It demanded `the right to self-determination'.
Aid to Afghan insurgents: India's ambassador Bharath Raj Muthu Kumar, with the consent of then foreign minister Jaswant Singh, `coordinated military and medical assistance that India was secretly giving to Massoud and his forces'… `helicopters, uniforms, ordnance, mortars, small armaments, refurbished Kalashnikovs seized in Kashmir, combat and winter clothes, packaged food, medicines, and funds through his brother in London, Wali Massoud', delivered circuitously with the help of other countries who helped this outreach'. When New Delhi queried about the benefit of costly support to Northern Alliance chief Massoud, Kumar explained, "He is battling someone we should be battling. When Massoud fights the Taliban, he fights Pakistan."
Pushtun Tahafuz Movement: Pushtun Tahafuz Movement is apparently being backed byA India. In their over-ebullient speeches, PTM's leaders openly scold Pakistan's national security institutions. For instance, Manzoor Pashteen, in an interview, berates Pak army operations and extols drone strikes. He says, 'The army did not eliminate even a single Taliban leader. All the 87 Taliban commanders killed in the last 18 years were eliminated in drone strikes'. At a PTM meeting in Britain, even Malala Yusafzai's father (Ziauddin), like His Master's Voice, echoed anti-Army sentiments. He said, "Pakistan army and intelligence agencies knew that Fazalullah was a terrorist who continued to operate a radio station in Swat."
RAW officers Raman's and RK Yadav's self-incriminating disclosures: In a published letter, Yadav made startling revelation that India's prime minister Indira Gandhi, parliament, RAW and armed forces acted in tandem to dismember Pakistan. The confessions in his letter are corroborated by B. Raman's book The Kaoboys of R&AW. He reminds `Indian parliament passed resolution on March 31, 1971 to support insurgency. Indira Gandhi had then confided with Kao that in case Mujib was prevented , from ruling Pakistan, she would liberate East Pakistan from the clutches of the military junta. Kao, through one RAW agent, got hijacked a Fokker Friendship, the Ganga, of Indian Airlines hijacked from Srinagar to Lahore.
Kulbushan Jadhav unmasked: Jadhav was an Indian Navy officer, attached to RAW. His mission was to covertly carry out espionage and terrorism in Pakistan. Pakistan also alleged there were Indian markings on arms deliveries to Baloch rebels pushed by Jadhav. To India's chagrin, India's investigative journalists confirmed from Gazettes of India that he was commissioned in the Indian Navy in 1987 with the service ID of 41558Z Kulbhushan Sudhir. A later edition of the Gazette showed his promotion to the rank of commander after 13 years of service in 2000. His passport, E6934766, indicated he traveled to Iran from Pune as Hussein Mubarak Patel in December 2003. Another of his Passports, No. L9630722 (issued from Thane in 2014), inadvertently exposed his correct address: Jasdanwala Complex, old Mumbai-Pune Road, cutting through Navi Mumbai. The municipal records confirmed that the flat he lived in was owned by his mother, Avanti Jadhav. Furthermore, in his testimony before a Karachi magistrate, Karachi underworld figure Uzair Baloch confessed he had links with Jadhav. India's prestigious Frontline surmised that Jadhav still served with the Indian Navy. Gazette of India files bore no record of Jadhav's retirement. India told the International Court of Justice (ICJ) that Jadhav was a retired naval officer. But, it refrained from stating exactly when he retired. The spy initially worked for Naval Intelligence, but later moved on to the Intelligence Bureau. He came in contact with RAW in 2010.
Unexplained contradiction: It is not understood why freedom movement in disputed Kashmir is terrorism while India-sponsored insurgency, followed by armed intervention, in erstwhile East Pakistan isn't. B. Raman, in his book The Kaoboys of R&AW: Down Memory Lane makes no bones about India's involvement up to the level of prime minister in Bangladesh's insurgency. One is shocked to read accounts of former diplomats and RAW officers about executing insurgencies in some other neighbouring countries also.
Conclusion: India portrays the freedom movement in Kashmir as `terrorism'. What about India's terrorism in neighbouring countries? Will the world take notice of confessions by India's former intelligence officers and diplomats? Pakistani outfits sdympathising with kashmiri freedom fighters are dubbed as terrorists. But, Indians abetting terrorism in Sri Lanka, or supplying IED components to ISIS go scot free.
B Raman 's book, and RK Yadav's letter of 14 August 2015 published in Indian and Nepalese media confirms India's involvement in terrorism against Pakistan. Kalbushan Jhadav wanted to replay the Mukti Bahini experience in Balochistan and Khyber Pakhtunkhwa.
The conduct of Indian diplomats amounts to state-sponsored terrorism. For one thing, India should close the `Free Balochistan' office on her soil, and stop resuscitating propaganda skeletons of pre-Bangladesh days.
Political Scientist: Taliban Rule will lead to terrorism activation in Pakistan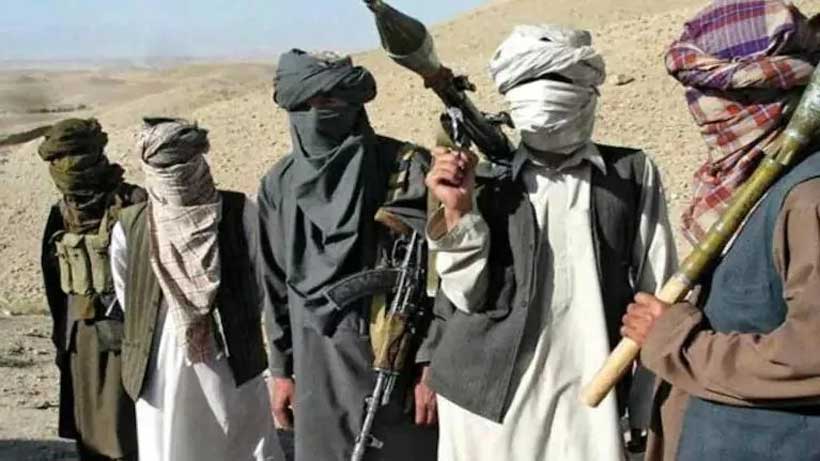 The strengthening of terrorist activity in the northwest of Pakistan and the country as a whole is linked with reinforcing the Taliban's power in Afghanistan. Since they have established absolute power in Afghanistan, implicitly or not, they support the Pakistani Taliban. Although these are different organizations, they definitely have a common genesis, ties and contacts, but they deny this. However, we understand that the Afghan Taliban and the Pakistani Taliban are at least allies. This is how a political scientist, Ph.D., associate professor Georgi Asatryan commented on the latest developments around the situation in Afghanistan and the activity of the Taliban.
"There was another explosion in Peshawar; unfortunately, this can be predicted to occur again. Now we witness a particular conflict between the Pakistani and Afghan authorities represented by the Taliban. Pakistan, represented by the Minister of Defense and other high-ranking officials, blames the Afghan authorities for these attacks, arguing that the Taliban Kabul is supporting the Pakistani Taliban, and the Taliban, in turn, deny this. Therefore, this conflict between the two South Asian countries will boost and worsen", said political scientist Georgi Asatryan.
The administration of the Pakistani Taliban has announced that it is lost the armistice. It happened in November. The Pakistani Taliban announced that they were withdrawing from the armistice with Pakistan and called on their supporters to launch attacks on targets in Pakistan. It should be mentioned that the situation will worsen and destabilize as long as the Taliban run in Afghanistan and supports its Pakistani allies.
To a certain extent, we witness how the method of the Pakistani military to support the Afghan Taliban leads to harmful and dangerous outcomes for them. The Taliban's victory in Afghanistan would be impossible, or quite complicated, without the total assistance, consultations and, to a certain extent, the participation of the Pakistani military. Now we see a growth of terrorist networks in the region. The policy of strategic depth leads to troubles and threats for Pakistan itself.
The country's ruling parties received a warning from Tehreek-e-Taliban Pakistan (TTP) that "concrete actions" aimed at their leadership would be carried out in reaction to the statement of war against them. In this statement, Prime Minister Shehbaz Sharif and Pakistani Foreign Minister Bilawal Bhutto Zardari were named in the TPP message. In addition, the statement contains a warning to the religious political parties of Pakistan. They are urged not to participate in activities directed against the TPP. "TTP's policy does not include targeting your parties, but we ask you to avoid engaging in any activity against us," it says. The TPP danger came two days after the National Security Committee of Pakistan announced its decision to combat organizations related to violence and terrorism.
According to Al Jazeera, Pakistan is confronting an attack again. Analysts express that as the country enters into an election year, the leadership of Pakistan should develop a strategy to counter the threat to internal security. At least nine attacks occurred in the southwestern province of Balochistan last Sunday, killing six employees of security services. Tehreek-e-Taliban Pakistan (TTP), known as the Pakistani Taliban due to its close ideology to the Afghan Taliban, has claimed responsibility for these attacks.
Countering Terrorism: 2023 and Beyond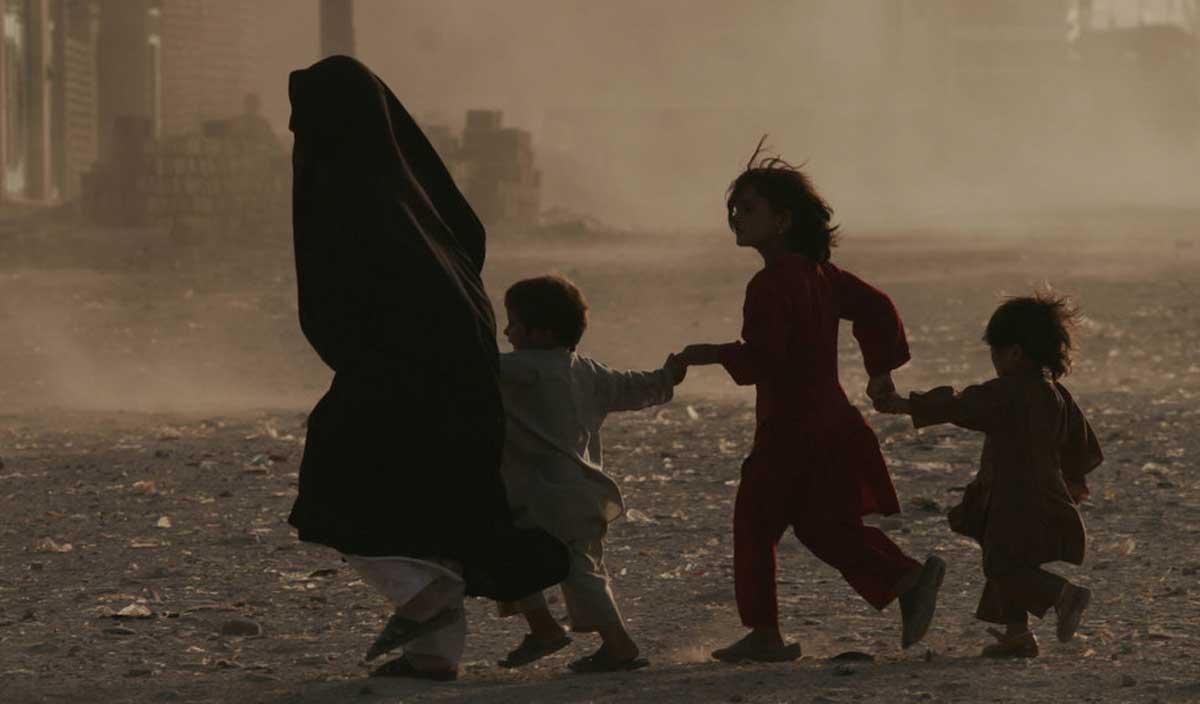 Pakistan has carried three significant issues from 2022 into 2023. These include political instability, a dwindling economy and resurging terrorism. With respect to terrorism, Afghanistan has assumed centre stage. Following the withdrawal of US forces on 15 Aug 2021, there was initial jubilation in Pakistan over Taliban's triumph. It stemmed from the perception that US military presence in the region and drone strikes were the leading sources of regional instability.
2022 ended for Pakistan with an upsurge in terrorist activities and accordingly the New Year started with a meeting of the National Security Committee (NSC). The press release following the meeting reiterated NSC's resolve to 'have zero tolerance for terrorism in Pakistan and reaffirmed its determination to take 'on any and all entities that resort to violence.' This is a welcome decision by the government and state organs.
Pakistan's counterterrorism (CT) efforts gained momentum following the unprecedented Army Public School (APS) massacre of 2014. Some have compared it to Pakistan's 9/11. The tragedy was relatable to all of Pakistan regardless of the so-called ethnic, regional or sectarian divides. The inhumane attacks brought the civil and military leadership together in assigning this scourge of terrorism the priority that it deserved. The most prominent outcome was a National Action Plan on countering terrorism that enjoyed broadest possible political support.
Subsequently, the united stance against terrorism enabled unprecedented successes in rooting out terrorism. However, it appears that the reduction in terrorist activities led to a sense of complacency which was further aided by growing political polarisation that had more to do with differences on domestic, economic and foreign policy issues. Unfortunately, the US withdrawal from Afghanistan occurred at a time when Pakistan was struggling with internal politics. Apparently, the eventual prevalence of Afghan Taliban against a super power that they had been resisting for two decades, emboldened the Tehreek-e-Taliban Pakistan (TTP) to think that it could similarly attrite the Pakistani nation and its state organs.
TTP's motivation seems to be misplaced for primarily three reasons. First and foremost, the Armed Forces and Law Enforcement Agencies (LEAs) of Pakistan are fighting this war to provide a safe and secure environment to the future generations of the country – including their own children; unlike the US and coalition forces that neither had a clear objective nor a consistent policy to follow. Second, much of Afghan Taliban's acceptance at the domestic level was based on the fact that they were fighting a foreign occupant – which is not the case for TTP. Thirdly, the Afghan Taliban assumed power by virtue of force rather than the will of the public and that is why they struggle to gain legitimacy at home and abroad.
Pakistani political leadership might differ on the possible approaches to dealing with this issue, but there certainly is no appetite for letting the TTP and associated factions consolidate power to a degree that they are able to challenge state's writ at a level comparable to yesteryears. However, display of a united front by the various ruling parties at the Centre and provinces will help demonstrate that there will be no tolerance for terrorist activities no matter which political party assumes power.
TTP's threat against the leadership of two ruling parties is an attempt to exploit the current domestic political divide. Political mudslinging on this issue only helps the enemy's cause. The ongoing struggle for power between the political parties should not enable TTP to consolidate power in the interim period. Otherwise, it will become a greater threat for the next government to deal with. During the previous election years, terrorist outfits were successful in targeting the leadership of various political parties during their election campaigns and arguably changing the election outcomes by terrorising the electorate. It is in shared interest of all the political parties to avoid a repeat of such a scenario.
While the politico-military leadership establishes a united front at home, it will be important to deny external actors the ability to exploit Pakistan's internal situation. Pakistan has been at the receiving end of accusations even as it presents irrefutable evidence of external involvement in terrorist activities inside the country. As Pakistan continues to expose foreign involvement, it ought to simultaneously deny foreign actors fertile ground to exploit at home. Previously, the foreign threat was limited to the Eastern front but now it has expanded at an unprecedented level to the Western front where the Taliban government is either complicit or unable to check use of its territory to launch terrorist attacks against Pakistan.
2023 is likely going to be the year of General Elections in Pakistan. Whichever party assumes power, it is important that it looks at counterterrorism as a long-term operation that will require broader political support, less in-fighting and an ability to stay the course impervious of temporary gains and setbacks which will inevitably be a part of the process.
A Rift Getting Deeper: TTP and IEA parting their ways?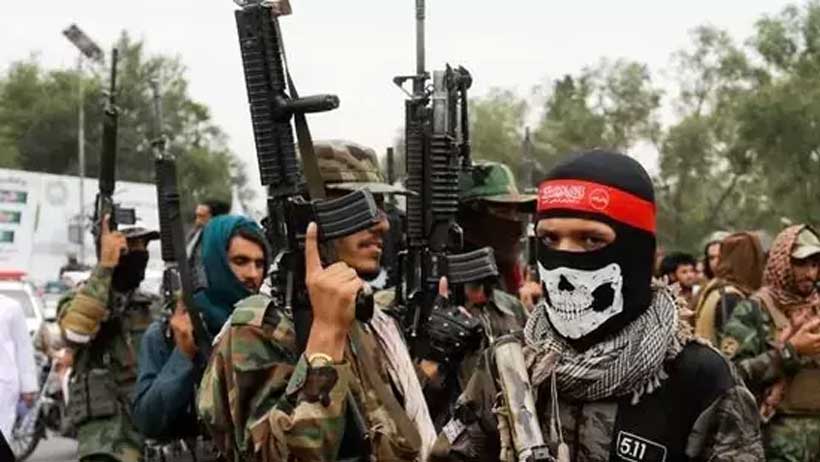 A few days ago, an alleged audio of Tahreek Taliban Pakistan (TTP) chief, Noor Wali Mehsud has caught the attention of those who keep a close eye on terrorist groups operating in Pakistan, especially Tahreek e Taliban Pakistan (TTP). Through this audio, Noor Wali has sent a message, to TTP fighters to pick up arms against the Islamic Emirate of Afghanistan (IEA) after its search operation in provinces along the Pak-Afghan border. Since the takeover of Kabul, some security analysts had predicted the possible collaboration of IEA with TTP. Still, the evolution of TTP strategies and its ideological shift from being a branch of IEA to being an opponent of IEA was observed. Only those who have kept a sharp eye on TTP activities know that TTP is now a threat to the Islamic Emirate of Afghanistan.
The reason behind the shift in TTP's strategies:
What compelled TTP to give such a big statement? This question comes to everyone's mind, the below discussion is made in context to this question. The ideological standing of both TTP and IEA is far different. Afghan Taliban are ethnic nationals. They have only fought a war against foreign forces for Afghan territory and have never claimed any region beyond the borders of Afghanistan. However, TTP has long taken inspiration from Al-Qaeda, which has expansionist objectives and deadly takfiri ideology to create a falsified identity of believers and non-believers, only to legitimize its terror activities in the name of Islam. Hence, following the footprints of such a radical organization, there is a significant possibility that TTP will join hands with ISKP against IEA.
Question of natural and forced alliance:
Since the Kabul takeover, TTP has tried to align with IEA, thus, giving it the camouflage of a natural alliance. TTP's leadership also manifested this narrative in its statements and activities. But the ideological drift and conflicting objectives show that TTP's so-called alignment with IEA was one-sided and enforced. After the Kabul takeover, TTP tried its well to be a part of IEA but by rigid stance, IEA always cleared in their statement that TTP and IEA are two different groups, having different inspirations and goals.
Pakistan's role that TTP in using Afghan soil:
Pakistan has been fighting TTP since 2003. In April 2022, Pakistan Air Force (PAF) struck the hideouts of Tehreek e Taliban Pakistan along the Durand Line. This strike highlighted that a group within IEA was keen on providing safe havens to TTP. Hence, diplomatic pressure was mounted on IEA to eradicate TTP from the strategic provinces of Kunar and Khost.
Chance of Mutual tussle between TTP and IEA:
Is there another conflict going to happen in the region? Now, the battle is the same, but the opponents are different. The so-called narrative that claims IEA and TTP were on the same table is wrecking after TTP chief Noor Wali Mehsud and IEA spoke's person Zabiullah Mujahid's statements." They are not, as an organization, part of IEA, and we don't share the same objectives," Zabiullah Mujahid said in reaction to TTP chief Noor Wali Mehsud's claims of being a part of the IEA. Now, the TTP chief has alerted his fighters for war. It would create complexities in the region. IEA acted as a mediator between the government of Pakistan and TTP to make peace in the region. Additionally, Zabiullah mujahid also mentioned that We advise TTP to focus on peace and stability in their country. This is very important so, they can prevent any chance for enemies to interfere in the region, and we request Pakistan to investigate their demands for the better of the region and Pakistan.
Mujahid added that the TTP was Pakistan's internal matter "The IEA stance is that we do not interfere in other countries affairs. We do not interfere in Pakistan's affairs."
After this emerging rift, would it be possible for IEA to counter TTP? IEA is struggling to stabilize the state after Kabul take over. Nowadays, Afghanistan's security and economy are on the verge of chaos. It would not be able to engage in other conflicts nor do they have the power to do so. And if they engaged in battle with TTP, an alliance of ISKP and TTP can hurt Afghanistan. But if they counter them, there is a chance to get international sympathy and maybe recognition because it will endorse the Doha agreement, as Recognition has become a dire need in Afghanistan.
Conclusion:
In a nutshell, it won't be inappropriate to assume that another war will break out, and it is likely more drastic than the last ones. Despite all the hurdles, it is an opportunity for IEA to gain global sympathy for its recognition and to legitimize its regime. If the IEA becomes successful in convincing the world by taking action against terrorist outfits and extremism in its ranks, it will not only pave the way for its recognition but also meet with the minutes of the DOHA Accord to not allow any violent non-state actor to operate within Afghan territory.