This year in August, torrential rains wreak havoc in the biggest city of Pakistan Karachi leaving 23 people dead and damaging city's outdated infrastructure. The rains didn't spare posh areas including Defence Housing Authority, commonly known as DHA, and extravagantly built Behria Town. Several feet high rainwater roamed on newly built wide roads and entered into the houses of the Behria town. Sorry tales of the posh town residents would have gone unnoticed had there been no social media accounts posting footages of rain water. Mainstream media, however, didn't air awful footages of Behria Town instead kept televising urban flooding in parts of Karachi and Sindh.
This was not the first time that over 3 dozens of news channels ignored taking up issue related to Behria Town. Be it a National Crime Agency's (NCA)£190 million settlement with Malik Riaz, owner of Behria Town, in 2019, or Riaz's$2 billion settlement with government over illegal land occupation in Karachi, media keeps shameful silence.
The much touted town, built on all modern day standards and a luxurious place to live in, is owned by Riaz, who helmed to become real estate tycoon by allegedly illegal land grabbing and is known for buying anything. Channel owners, reporters and anchors are therefore of no exception. He feeds media with several minute long commercials during prime-time slots thus becoming a major source of channels' revenue, gifts plots to anchors who then portray him as messiah and donates generously to needy families that helps him his image building.
Just when Karachi rains were occupying media screens, a story by Ahmad Noorani, an investigative journalist, drawn public attention when he revealed properties owned by Lt Gen. Asim Saleem Bajwa (retd). Noorani alleged that Bajwa, who is currently head of the CPEC authority, runs a parallel business overseas and how Bajwa's assets witnessed massive growth in no time. The story, startling in nature and demining for military circles, didn't get space on news channels rather a TV channel termed Noorani as traitor and Indian agent while leading anchors, through their twitter handles, also doubted Noorani's revelations. It was not surprising that the news did not made rounds as Bajwa himself is overlooking media affairs.
In the third week of July, Islamabad based senior journalist Matti Ullah Jan was abducted in broad day light by unidentified men from a busy street. Jan, known for coming hard on military and critical towards judiciary, was released twelve hours later after mounting pressure on social media. Just as dozens of other such stories remained off-air, Jan's abduction also appealed none.
Renowned and veteran journalist Sohail Warraich's Urdu book 'Ye Company Nhi ChaleGi" (this company will not run) is a satirical take on ruling PTI's governance style. The book underlines why PTI government is in limbo and the author predicts that the Khan led PTI cannot have acquaintance with the establishment and thus bound to fall in near future. The cover of the book had a cartoon depicting PM Khan sitting in the feet of COAS and playing with a balloon. Soon after the book was launched in market, the publisher had to pick it from all selling points amid unknown reasons. The author however, said that it is better to adjust the cover of the book and adjust all reservations as I want readers to have book read.
Considered as one of the pillars of state functionaries, media made inroads in Pakistan in early 2000s when the then President Pervez Musharraf allowed private channels to set up offices. In less than a decade, the media witnessed tremendous boom not only providing thousands of jobs but also initiating culture of debate in otherwise 'controlled' atmosphere. The spree went on until 2007 when media freedom was first curtailed after imposing emergency in the country. Pervez Musharraf banned several TV channels and tightened noose around media networks forcing many to comply in line with what is a greater 'national interest'.
Desperate measures to put the media genie back in the bottle turned futile. Media had become resilient by then and played role in ousting one of the powerful rulers in Pakistan.
After Musharraf, Pakistan was lucky to have two consistent democratic regimes which, despite unbridled vile campaigns and at times factually incorrect reporting against the governments, tolerated media and didn't restrain their rights. This made media fearless and it went to lengths in discussing range of topics except defence and security strategies.
Quite recently though, the media in Pakistan has once again come under consistent pressure by the government. Leading news channels went off-air, circulations of top newspapers disrupted, unusual delays or edits in print articles and stories, while many anti-establishment anchors were forced or they preferred to resign. The irony of the situation is that the ruling Pakistan Tehreek-e-Insaf(PTI) perhaps would not have been able to form government had the media not given all-out coverage to its 126 days long sit-in, political rallies and violent statements which it now cannot let go on-air. Furthermore, anchors who rendered PTI as the savior, now face censorship on many of subjects they want to cover, let alone 'no go areas'. Consequently, Pakistan now ranked 145 out of 180 countries in RSF's 2020 World Press Freedom Index, six places lower than it was in 2018.
And guess what, the ruling government is not learning at all. List of instances that underline besieged press is quite long under the aegis of PM Khan's government, ranging from sedition charges on a former Pakistan Electronic Media Regulatory Authority (PEMRA) Chairman to arrest and release of daily English newspaper news editor and a FIR against Islamabad based producer.
Curbing media freedom has ostensibly caused two major problems. There is hardly any space left for voice of dissent and healthy criticism. This has compelled many critical journalists to establish their own YouTube channels where they can express views more frantically. The absence of guest who can cross check details made them believe that their analysis stands paramount. Furthermore, curbing media has brought international shame for the country with many of global media watchdog voicing concerns over media freedom in Pakistan.
Secondly, junior media workers bear the brunt more in case channels downsize their staff or impose salary cuts after they face revenue shortfall. A number of social media accounts shared pictures and sob stories of media technicians who previously were employed in TV channels but are now doing menial jobs to make both ends meet.
Media's self-imposed censorship e.g. not to air news about tycoons and departments that are source of revenue for them is another problem. Owners at times, either keep mum about certain issues fearing from revenue loss, or they run smear campaigns against opponents, putting fact-check behind.
Pakistan has had a tainted history with media censorship, military rulers and politicians alike imposing strict rules on what could be reported, often citing national security.
Healthy criticism doesn't bring harm to the state rather it underpins loopholes in policymaking. In the past we have seen states that granted media freedom have done well than of the states who tried to take freedom away. Likewise, self-censorship can please a cult of 'financers' but it undermines quality content and balanced reporting. Attempts to threaten and muzzle media are destined to be ineffective. The world has changed, technology provides alternative ways e.g. Twitter, YouTube, Facebook and smartphones to access information. Pakistan, a nurturing democracy, cannot afford to suppress freedom of speech as the suppression cannot work for long.
Is an Anti-Government Narrative Safe in Pakistan?
Pakistan as a state has rarely projected a revered image to the world when it comes to a lasting democracy. The governments have been a bait for the respective leaders and the military counterparts to juice the nation even further; passing the baton from one term to another in a power game between civilian and totalitarian regimes. Not even a decade has gone by to look back at the spiral of power that once vacillated between Pakistan People's Party (PPP) and Pakistan Muslim League Nawaz (PML-N). The rise to power of Imran Khan, however, was unprecedented and was duly celebrated as a speck of a possible change in the already wrecked political arena of the county; a narrative that was convincingly chanted in the Pakistan Tehreek-e-Insaaf (PTI) slogans "Tabdeeli Aagai Hai". Yet, with over thirty-months under the premiership of Imran Khan, the only observable change is the acceleration in the destruction of the country, inside out.
There was no doubt throughout the tenacious campaign of Imran Khan that he has the most decadent character amongst his political rivals. Be it his triumphant feat captaining the World-Cup winning national cricket team in 1992 or his relentless efforts to build Shaukat Khanam, the first cancer hospital of Pakistan, from ground up. Even his valour and determination culminating into a 22-year struggle to wade through the reeking political scenario of the 90's and early 2000's to eventually accede to power in 2018 is a commemoration in itself. However, half way through his tenure, no concrete results have showcased since the elections declared him as the 22nd Prime Minister of Pakistan.
While many of his apparent failures are subject to his over-the-top promises to his supporters; promises he failed to even materialise on paper, his brash allegations over his political rivals and guising his pitfalls as a carry-forward of their incompetency shows how his government has let down even in performing the rudimentary tenets required to lead a country. As the inflation runs rampant; crossing over to projected double figures in the following quarters of the fiscal year, and as the GDP growth plummets into the negative territory, the ruling PTI lacks the basic decency of accepting their failures head-on but on the contrary, never miss to initiate the blame game over petty issues whilst the country verges economic crisis amidst the pandemic. Ironically, however, Imran Khan continues to direct Pakistan on the very routes he once criticised the preceding leaderships over for adopting. An apt example presents in the decision of negotiating with the IMF for economic relief or receiving a $6 Billion loan from UAE and Saudi Arabia respectively, the notions once denounced by PTI as acts of selling the country or rendering the country servile to western powers.
Even the totalitarian position is not spared subtly as the Khan-led regime continues to harness any and all individuals who dare to criticise the policies of the great Imran Khan; a sardonic reality that is continually shifting towards a serious note. The recent comment of Asia Director at Human Rights Watch, Brad Adams, sheds some light on the vengeful exercise of political writ: "Pakistan's continuing assault on political opponents and free expression puts the country on an increasingly dangerous course".
The government operates on an apparent strategy to incorporate the National Accountability Bureau (NAB), country's anti-corruption watchdog, under the pretence of its autonomous nature under the constitution, to prosecute and harass any and all holding an anti-government narrative. At first the rumours were wafted off as allegations over the austerity of the venerated PTI government. However, pilling reports of harassment of many famous journalists and human rights activists have surfaced, on the account of warrants of inquiry over inane matters; being held under interrogation for hours and even being threatened to tone down the criticism of state issued policies.
However, barring the criticism doesn't hide the fact that whilst the country continues to deal with economic turmoil, unhinged violence continues to prevail against the minorities. The Ahmadi community being on the target of the extremists for decades, the even sturdy Imran Khan bowed down to the radical demands of the extremists to relinquish Mr. Atif Mian, a globally renowned economist, from his advisory position by accepting his resignation without a hint of apology or regret. The laws of Blasphemy continue to pillage multiple lives each year yet the government, hailed into power on the account of 'change', worsened the conditions further. Not only has the government failed to repeal or even amend the preposterous law provisions, it has failed to even proceed with just trials of the accused whilst the assailants wander freely without conviction. The Khan-led government tends to take the narrative of being the self-proclaimed defenders of the human rights in IIOJK yet fails to protect the Hazara community at the helm of genocide for decades. Even when victims like Tahir Naseem are shot dead during a trial of a supposed blasphemy case and a cold-blooded gang raped is officially insinuated as the victim's fault for travelling late at night, it's astounding how the state even claims to be under the arching definition of a 'Islamic State' and even more insulting when it is compared to "Medina Ki Riasat".
The list goes endless but the festering reality of the country is as clear as it could be to a sane mind. Pakistan has made no progress on the economic front but has further deteriorated. Aspects of law and litigation are a rarity nowadays and free speech is a myth that once laced the breeze of an independent country. As to the ruling figure in Pakistan, the political image hinged on the "Famous cricketer and self-less philanthropist" has lasted long enough and the signs of weakness and decimation are showing. For the continually deteriorating nature of living of the country, it was well concluded in the 2021 Human Rights Watch Review, analysing Pakistan: "Threatening opposition leaders, activists and Journalists while trampling on the rights of the citizenry is a hallmark of an authoritarian rule, not a democracy".
Pakistan Needs to Learn from the Balochistan Havoc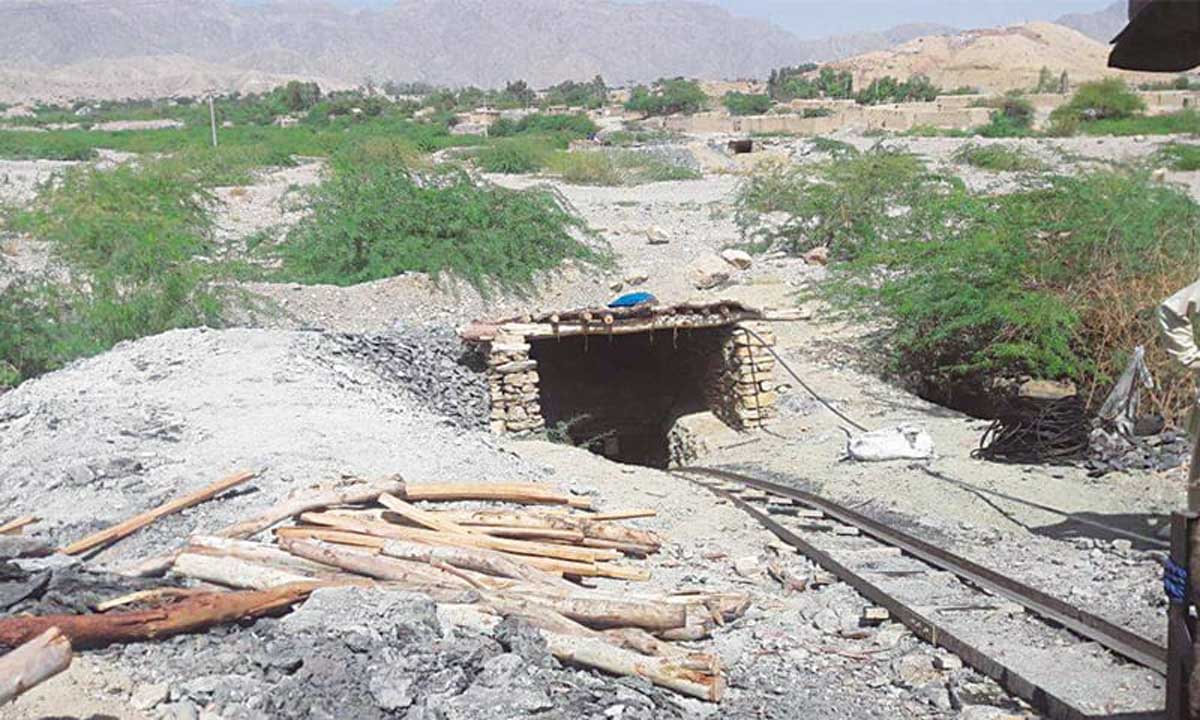 The brutal killing of ten coal miners in Mach (a town near to Quetta, Balochistan) has so much to offer to the elite class, policy makers and even their fellow citizens of Pakistan. The deceased were poor and hardworking labourers having no direct concern with the state and the terrorists still became prey of the menace of terrorism. They were sleeping peacefully after a tiring day of one of the most demanding, dangerous and underpaid job in a coal mine in Mach. They were not promoter of any specific ideology but working hard for the bread and butter of their families. They were not linked to any religious or political organization in and outside of the country. The only thing which can be related to them is that they were weak and belonged to Shiite Hazara community, a vulnerable minority in Pakistan.
Another point of notice is that the involved external hands changed their modus operandi this time. Instead of funding and fueling the separatist movements in Balcohistan to carry out such attacks, they have opted a completely different proscribed terrorist organization. Right now, Baloch separatists are unable to actively operate in the province as they are in tightened grip of Law Enforcement Agencies (LEAs) of Pakistan and are involved in terrorist activities in other provinces to maintain their presence in mainstream media locally and internationally. This scenario has compelled the external involvement in the province to adopt an alternative way. Islamic State, an extremist Sunni terrorist organization, is selected this time to carry out a terrorist attack in the largest but poorest province of Pakistan. External powers have the heinous ambitions to destabilize Pakistan internally through sectarian crisis since long and they are not successful up till now due to institutional stronghold by different stakeholders of LEAs and improved inter-departmental coordination. Pakistan has not only targeted the terrorist elements in the country but their root causes are also focused like extremism, sectarianism and separatism. After all the above, the state has to include vulnerable minorities into consideration as they become an easy target of non-state actors. As minorities attract huge media attention, locally and internationally, they help pursuing terrorists' agendas more effectively. This is also a concern related to human rights in any country.
The act of terrorism will benefit the masterminds behind the attack in two ways. First, it will help culminating Foreign Direct Investment (FDI) in the province by terrorizing local and foreign investors and by portraying negative image of the country on international fora. Development under the China Pakistan Economic Corridor (CPEC) project is not a comfy sign for the opponents of China and Pakistan. It will be imaging Pakistan a dangerous country and Balochistan an unsafe place for business and investment. Second, once again creating sectarian crisis in the province where Shiite Hazara community has always remained a prime target of proscribed sectarian/ terrorist organizations. The terrorists hit the most vulnerable part where the wounds are already deep. Hazara community is being attacked continuously by the Sunni extremists who are playing in the hands of external powers.
Pakistani state is doing everything possible to protect the Hazara community living mostly in Quetta and making around half of the population of Balochistan's largest and capital city. Mining in Pakistan remains sub-standard but such incidents are rare in the country. This makes us sure that the incident is not a simple terrorist activity but a sectarian motion where people belonging to a minority are targeted. What could have been done was to resolve the mourners' grievances within time. The mourners spent a whole week on the road protesting the brutal killing of their loved ones amid the most chilled month of the winter season. They were approached by the representatives of provincial and federal governments, but protestors wanted assurance from Prime Minister of Pakistan before burial of the dead bodies. The negotiating delegations accepted all their demands except the resignation of the provincial government where PM's political party is also in alliance. Later, on 6th January 2021, PM Imran Khan reassured the protestors via Twitter that culprits must be held accountable and requested them to bury the bodies. His assurance satisfied the grievers and they set off the protest.
There is a need of permanent and in place policy for the protection of the community. Pakistani state needs to work on creating inter-faith and intra-faith harmony in the country. The government must admit that confining an ethnicity within a barred city is not the solution of the issue. There is a need to take some concrete steps for a permanent resolution as Hazard community has the distinguished features which make them easily identifiable. They cannot limit themselves to a walled city. Furthermore, Hazara community of Afghanistan also comes across the border in search of livelihood which causes a threat to the national image.
Moreover, public needs to stand with the people of Hazara community in the time of havoc. During the present time, where social media plays a vital role, it is easy to support such cause. The government should focus on finding the permanent solution to the community's issues. LEAs of the province should leave no stone unturned with dedication and commitment by helping the families of the victims and overall Hazara community. The society needs to learn from the incident before it is too late. It is the time to stand with the bereaved families of the community or else be ready for the creation of more extremists.
Arnab Goswami's whatsApp leaks show power of propaganda
WhatsApp leaks concerning Arnab Goswami (Republc TV) have brought into limelight some bitter truths. One bitter truth is that the general public is a `bewildered herd' (to quote Noam Chomsky) who could easily be made a fool of. Abraham Lincoln was wrong in saying "You can fool some of the people all of the time, and all of the people some of the time, but you cannot fool all of the people all of the time."
History tells that the people, even the Americans, are gullible. Propaganda deeply influenced even independent-minded Americans who laid down a constitution, beginning with words `we the people'. Chomsky says even the American masses are like a "bewildered herd" who have stopped thinking (Noam Chomsky, Media Control: The Spectacular Achievements of Propaganda, p.16). He asserts that, in a "properly functioning democracy", there are a "small percentage of the people", a "specialised class of citizens" who … analyse, execute, make decisions and run things in the political, economic, and ideological systems". Chomsky reminds, 'Woodrow Wilson was elected President in 1916 on the platform "Peace without Victory", right in the middle of the World War I. The American population was extremely pacifistic and saw no reason to become involved in a European War. The Wilson administration established a government propaganda commission, called the Creel Committee, which succeeded, within six months, in Chomsky reminds, 'Woodrow Wilson was elected President in 1916 on the platform "Peace without Victory", right in the middle of the World War I. The American population was extremely pacifistic and saw no reason to become involved in a European War. The Wilson administration established government propaganda committee, called the Creel committee, which [through fake news, films, etc.] succeeded, within six months, in turning a pacifist population into a hysterical, war mongering population which wanted to destroy everything German, tear the Germans limb from limb, go to war and save the world…. After the war the same techniques were used to whip up a hysterical Red Square…' (op.cit.page 12).
Arnab Goswami's Leaks
The leaked WhatsApp chats revealed that Abbottabad `surgical strikes' were conducted to shore up Narendra Modi's image as a `strong man', a Brobdignagian among the Lilliputian self-centred Indian politicians. The `strike' helped Modi win elections with a thumping majority.
Though Modi is educated only up to high school he understands the power of propaganda. He has done a three-month course in the USA on Image Management and Public Relations. His campaign blitz cost about US $ 700 million. Modi is considered the most techno-savvy leader of India as he is very active on various social media platforms including Twiter, Facebook, Instagram, etc (Wikipedia).
Shocking information in Leaks
WhatsApp chats between Republic TV Editor-in-Chief Arnab Goswami and former Broadcast Audience Research Council (BARC) CEO Partho Dasgupta that run into 500 long pages. They revealed nexus between media and politicians to hoodwink the masses. Several Congress leaders, including former Finance Minister P Chidambaram and former Chief Minister of Maharashtra Prithviraj Chavan have raised alarming questions.
Chidambaram has questioned how the journalist and his friend knew about the Balakot strikes three days before it took place.
Meanwhile, senior journalist Madhavan Narayanan, in his piece, raised pertinent questions about the clearly transparent violations of media ethics, professionalism and business malpractices, as are evident from the purported chats between the Republic TV CEO and former BARC head. In the transcripts, Arnab purportedly referred to the Pulwama attack on February 14, 2019. Three days before the Balakot air strike on February 26, 2019, Goswami purportedly wrote India's response would be: "Bigger than a normal air strike. And on the same time something major on Kashmir (abrogation of Special Status).
Dasgupta was arrested in the fake Television Rating Point (TRP) case. The Mumbai police had earlier told the court that Goswami had allegedly bribed Dasgupta with lakhs of rupees to ramp up Republic TV's viewership.
Army stunts
Like the Indian air force, Indian army also knows the value of propaganda. It occasionally staes fake encounters in which innocent Kashmiris are kidnapped and killed in `encounters'. Afzal guru was hanged but subsequent revelations by police officer Davinder Sing revealed that he was in fact innocent.
Impact of Modi magic
In elections, Congress lost even in Karnataka, Rajasthan, Chhattisgarh and Madhya Pradesh, where it ruled. Even Rahul Gandhi lost its citadel, Amethi. In the gory West-Bengal contest, the formidable Mamta Bannerjee lost many seats to BJP. Modi's self-image brand prevailed. The RSS held many conclaves to reach out to intellectuals. Muslim munch, distributed RSS leaflets. Even after winning the elections, BJP stalwarts visited Madrassa Deoband. He captivated popular imagination as a strong leader _ Modi hai to mumkin hai (If Modi is there, then it's possible). Through power of propaganda, Modi brazenly bagged credit for all achievements of previous Congress governments. It was Jawaharlal Nehru who abolished the zamindari system. It is Nehru, not Modi, who set up space centre that catapulted India's ASAT Shakti.
Modi 1.0's economic- progress figures were plain cookery.
Pulwama questions
Goswami Leaks further debilitates India's accusation that Pulwama attack was masterminded by Pakistan. Several questions, given heretofore come to mind about India's `charge sheet' on Pakistan: (a) Why did India bank on the FBI when it already possessed all communications from Pakistan? For instance, it intercepted the whole talk between military dictator Yahya Khan and his coterie during the East Pakistan/Bangladesh crisis. It intercepted Musharraf's conversation with his generals while he was flying back from China to Pakistan. India blamed. Isn't there collusion between the FBI and India? (b) Why did India blame Pakistan even before forensic-lab and National Investigation Agency investigation report? (c) Why are there differing reports about weight of the RDX used? The Indian Express speculated `High-grade RDX explosive, weighing about 80 kilograms, was used in the suicide attack'. The Hindu estimated 100-150 kg. (d) Why was a private vehicle allowed to approach the scene of incident in violation of the CRPF Standing Operating Procedures? The CRPF's Standing Operating Procedure required movement of up to 100 persons in a convoy. Why has the CRPF been moving such convoys, comprising more than 2,500 personnel each, on the Srinagar-Jammu highway. In the past fortnight, two such convoys had moved from Jammu to Srinagar. The latest was on February 4, with a convoy of 91 vehicles and 2,871 personnel'. (e) Why could the convoy not spot the lonely suicide vehicle trailing behind? (f) How did the terrorists know the convoy movement was delayed by two days? (g) How did they remain undetected while loading the vehicle with explosives the whole day? (h) Not only WhatsApp but also landlines have never been accessible even in Hindu-majority Jammu (occupied Kashmir). Then how come `the FBI has told the NIA about the WhatsApp group operated by a member of the terrorist outfit Jaish-e-Mohammad who was in contact with the people who carried out the attack of Pulwama? (i) According to the FBI, a man called Mohammed Hussain was operating the WhatsApp group, from Muzaffarabad. But the number was however registered under the name of Jameela from Budgam' (INDIA NEWS NETWORK, August 27).
Inference
Modi owes his electoral victory to the power of propaganda. He is making a fool of not only the Indian masses but also the world around.