World Bank Supports Digital Connectivity in Haiti to Build Resilience
The World Bank's Board of Executive Directors approved today a US$60 million grant from the International Development Association (IDA) for the Haiti Digital Acceleration Project. This financing aims to increase access to broadband services in Haiti and establish the foundations of digital resilience to respond to health, climate and economic shocks.
"The COVID-19 crisis has highlighted the essential role that digital technologies play both during and after crisis. More widespread and affordable internet access could make Haiti more resilient to future shocks," said Anabela Abreu, World Bank Country Director for Haiti. "The World Bank is supporting Haiti to increase access and affordability of digital services, while building the necessary skills for digital literacy. Increased broadband connectivity can help drive innovations and new industries that create jobs."
The lack of affordable and reliable internet connectivity is a key constraint to inclusive growth in Haiti, as only 35 percent of the population has access to broadband internet. The Haiti Digital Acceleration Project will address key bottlenecks to digital development, and help develop the digital economy as a driver of growth, a stronger recovery from the COVID-19 crisis, and the ability to more effectively respond to future shocks. Given the potential for the project to enable better connectivity and digital services, it is expected to benefit the entire population of Haiti.
One of the key project activities will include technical assistance to help develop strategies and regulatory tools to promote competition in the digital infrastructure and services market. The project will also better prepare individuals and businesses for the jobs and economy of the future through the development of their digital skills. This includes opportunities particularly for women, girls, at-risk youth, and the rural population to access skills training. The project will also provide equipment, broadband, and software for the public administration to improve the efficiency of service delivery and the modernization of the Haitian Government.
What is a web application and how to build it?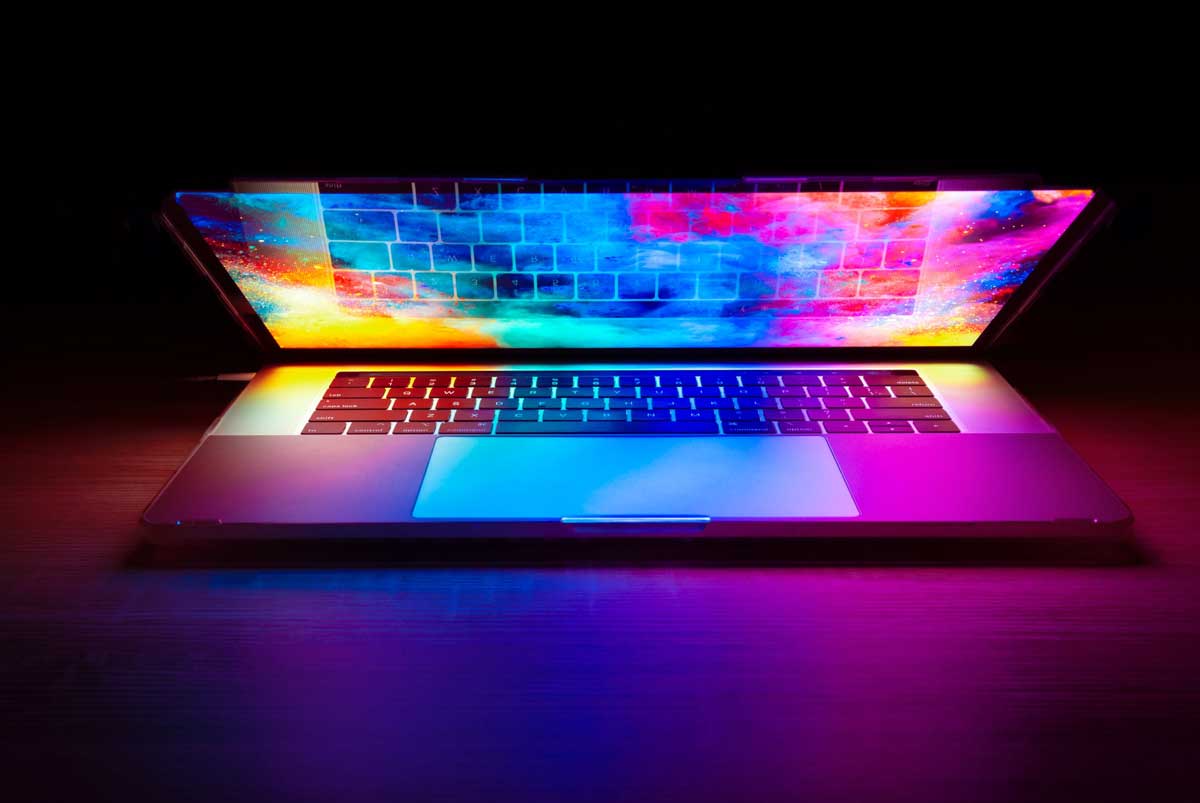 Web applications are so popular that an ordinary user does not always notice the difference between a website and a web application. These programs interact with a mobile browser and therefore are gradually replacing desktop solutions from the niche of education, media, and entertainment. Companies order web applications for businesses, e-commerce, and startups. In this article, we will discuss why you should order a web application from web development companies in Washington DC.
What is a web application?
A web application is a program with a two-tier client-server architecture. The client interacts with the user interface (UI/UX) through web browser pages. All data is stored on the server, the exchange takes place over the network using HTTP/HTTPS protocols.
The web application works as a cross-platform program regardless of the operating system in the mobile version (Android or iOS) and desktop (Mac OS, Windows, Linux). Running the program does not load the device, and only a browser on the Internet is needed to work.
When creating web applications, programmers create a complex architecture that the user interacts with after authentication. JavaScript, HTML5, and CSS programming technologies are used, as well as frameworks or code written manually.
Types of web applications
The appearance of a web application depends on the distribution of logic between the client and the server. The program is created for specific business tasks. For example, Infoshell is ordered to develop the following types of web services:
Portal Web App (portals of increased complexity).
Multifunctional project for effective optimization of business processes.
Tasks:
improve the quality of customer service;
improve the performance of employees;
improve communication between departments of the company;
ensure the mobility of employees;
make it easier to work with documents;
give the opportunity to hold PR events of any complexity.
Custom-designed systems.
CRM is a powerful tool for automating work with customers, effectively solving the problems of control, and planning for business development.
Tasks:
maintain the integrity of the client base;
provide sales analytics;
increase sales;
optimize the work of staff;
reduce paperwork.
ERP system is developed for large enterprises, it opens up new business opportunities.
Tasks:
standardize reporting forms and information systems;
improve communication between departments;
synchronize processes;
establish integration with partners.
E-commerce systems (E-commerce, Marketplaces).
E-commerce provides services/products to customers through the web. Clients receive and process orders, and manage the status of applications.
Tasks:
receive detailed information about the requests of individual consumers;
promote a new product on the market;
reduce transaction costs;
shorten the path of the product to the consumer.
Benefits of web app development
Web apps are dynamically progressing, which allows you to develop custom mobile applications and complex web services. These programs are easy to develop and cost-effective due to these advantages:
Cross-platform compatibility. There is no need to develop a separate platform. The program is available in a smartphone or computer browser (Safari, Google Chrome, Firefox, Opera), on any operating system.
Network security. Programs process requests through the secure HTTPS data transfer protocol. The entry point is protected by a centralized configuration. User data is stored on a cloud server, protected from loss even if the hard drive is damaged.
Do not use client software. It is installed regardless of the characteristics of the hardware. Installation is not expensive, and the update is downloaded automatically on the server. The client interface is updated automatically the next time the page is loaded.
Reduced costs. There is no requirement to develop a platform for Android and iOS. Functionally, it is not inferior in performance to its desktop counterparts.
Scalability. A large amount of data is processed by hardware resources without rewriting the code, as well as changing the architecture.
Stages of developing web applications
Let's consider the necessary stages of web application development.
Creation of UI/UX design.
An intuitive interface of the working model of the program is created without programming steps.
Experts pay attention to:
screen transitions,
image graphics,
branding elements,
buttons and forms.
Visual elements are created in the design of a web application to include the user registration process, login, search/placement/order of goods, navigation, profile creation, and making payments.
Backend development.
The key stage of creating the internal part determines the entire operation of the web application. At this stage, a structure invisible to the client is created – a database, a server, and business logic. Developers use the following programming languages ​​for server operations: PHP, Python, Java, and C#. In the internal development of server applications, frameworks are used: Node.js, Laravel, Flask, Ruby on Rails, and others.
During internal development developers perform:
servicing external interface requests,
authorization with client authentication at login,
creating, reading, and updating data.
Front-end development.
The external interface part is created in the following programming languages HTML, CSS, JavaScript, and AJAX. The most popular framework Angular, React JS, and Vue JS are also applied – these coded modules save development time.
At this stage, developers test the responsiveness and usability of the interface on different types of devices so that the user experience is consistent. The speed of work should not depend on the size or resolution of the screen.
Software testing.
Experts conduct testing of all important software operations. Most common tests:
Usability testing of the interface (quantitative + qualitative research). Experts check connectivity, database connectivity, links between pages, and overall user experience.
Performance check – data transfer rate, rendering, user input processing. The work is checked under heavy load, as well as at different Internet speeds.
Interface Testing (UI Testing) – the convenience of the user interface is determined, as well as the work of the server with the internal part of the system.
Compatibility – the product is tested on different browsers and devices.
Security – check for weaknesses and vulnerabilities.
Hosting and deploying a web application.
After purchasing a domain and choosing cloud storage, the hosting provider runs a web application on the server for users to access in a browser. Deployment requires:
source code repository;
webserver with SSH deployment key setup;
SSH access to the server.
Conclusion
A web application is a site with interactive elements. They allow users to interact: click buttons, fill out forms, request a price, and make purchases. Email clients, social networks, search engines, online stores, and project management programs are all examples of such applications. If you are thinking about web application development, Inoxoft is a great choice. The company turns web applications into powerful tools to meet customers' requirements and fulfill end-user expectations.
Robochop makes garden trimming a snip
by Andrew Dunne
Automation and computer-aided designs are seeding the future of home gardens. With the onset of designer gardens as a service and rose-pruning robots, weekends spent toiling in the garden will be more productive and personalised.
Gardening is proven to be healthful and joyful, but as more of us discover the joys of working in the garden for the first time, some basic knowledge about plants, landscaping and soil is required to get started. What, where and when should you plant, for instance?
These were some of the core questions co-founder of the start-up Draw Me A Garden (DMAG), Florent De Salaberry, realised were standing in the way of more people digging in to the subject.
IKEA-like
'Many people want to garden, but lots of us just don't have the expertise or confidence to begin,' said the French tech entrepreneur.
DMAG is an app and website service which offers tailored 3D-plans for garden design. It helps budding gardeners to transform any plot into a beautiful, sustainable garden with ease.
The inspiration behind the company's name comes from the children's book 'Le Petit Prince' in which the prince requests the narrator to 'draw me a sheep' to start a conversation and build a relationship.
De Salaberry says "Draw Me A Garden" uses digital tools in a similar way to help people build a relationship with nature in their gardens.
The DMAG service helps customers envisage their dream garden by providing creative ideas, planting tips and, most important of all, delivering all the plants to their door.
Giving customers ownership of their creations is what distinguishes DMAG from traditional landscaping, argues De Salaberry. 'We know that if you just pay people to landscape your garden, not only is that really expensive but it's also hard to feel pride in it,' he said.
'DMAG is about making gardening easy and affordable, and providing the resources to enable customers to be at the heart of their own projects.'
Garden varieties
Customers locate their garden online via a satellite map. Next, they list any pre-existing features such as a terrace or a child's play area, then select a preferred garden style, such as for example English cottage garden or Mediterranean.
Behind the scenes, DMAG's algorithm whirrs away using these inputs together with local knowledge (soil type, elevation, sun direction) to map out the perfect garden design. Customers can visualise the design using 3D mapping tools on the DMAG website.
A qualified landscaper supports the design process and the customer receives a number of planning options to mull over.
Green thumbs
Results come back almost instantaneously. 'The idea was always to enable customers to do this wherever or whenever they wanted and it takes just a few seconds to get the first design back,' said De Salaberry.
Once further small refinements are made, a 3D view is rendered, and customers can sit back and wait for all plants and growing instructions to be delivered.
A typical delivery might consist of between 200 – 300 plants. These come with biodegradable cardboard scaffolds cut to the exact garden size and instructions to help the gardeners plant them out.
So far, the DMAG team have supplied to gardeners of all kinds in France, Belgium and Luxembourg, with average expenditure of around €1 500.
De Salaberry likens his turnkey garden concept to how IKEA has revolutionised kitchen design.
As they look to scale-up this work in new EU countries and the US, they hope many more people will soon be asking them to start their gardening journey and "draw me a garden."
Glade runner
If DMAG can help gardeners create the ideal future garden space, then the TrimBot2020 might be the answer to help maintain it.
The brainchild of computer vision and robotics' expert, Professor Bob Fisher of the University of Edinburgh, TrimBot2020 is one of the first robot gardening devices that promises to do more than simply mow the lawn.
Based on a modified commercially available robot lawnmower, the autonomous vehicle prunes roses, trims hedges and shapes topiary, all while auto-navigating garden terrain.
To achieve this, the robot uses a ring of cameras to draw a 3D map of the garden, some robotic snippers and hefty dose of computer processing power.
'There are ten cameras which work together to build up a 3D model of the garden, just like our eyes do,' said Fisher.
Together, these cameras help the robot gain a 360-degree view of the complex terrain of the garden. The robot also matches what it sees to a hand drawn map supplied by the users.
Upon command, the TrimBot springs into life by rolling up to the bush and scanning it to build up a computer-vision model of that particular plant.
'Once it has an idea of where all the stems are, its robotic arm comes out with the cutter and it starts snipping away,' said Fisher.
Robochop
For the TrimBot team, the commercial target market is horticultural businesses responsible for maintaining parks, gardens, and recreational areas.
In such cases, they believe the robot can take on pruning duties while the human gardener does something more challenging.
While the commercial future of TrimBot is yet to be determined, the real benefits may yet come through incorporating the technology into the "brains" of next-generation of garden robots.
'Outdoor robotics is notoriously hard,' said Fisher. Typical challenges include constant lighting changes, the many different shades of green and variations in the terrain.
Current robot lawnmowers usually require users to mark out an exact area to mow and to position a robot in the right place to start. TrimBot's technology should enable robots of tomorrow to work that out themselves.
'With the TrimBot project we've really demonstrated what might be possible in the future,' said Fisher.
The research in this article was funded by the EU. This article was originally published in Horizon, the EU Research and Innovation Magazine. 
World Economic Forum Releases Blueprint for Equitable and Inclusive AI
The World Economic Forum published "A Blueprint for Equity and Inclusion in AI" to identify challenges and solutions for equity and inclusion across each phase of the AI technical life cycle and its governance ecosystem. The report proposes best practices for each step within AI development, but also gives a holistic approach that connects each stage to benefit the broader ecosystem.
"Bias in AI is a real concern," said Kay Firth-Butterfield, Head of the AI and Machine Learning Platform at the World Economic Forum. "Over the course of 10 months, the diverse group that makes up the Global Future Council on Artificial Intelligence for Humanity mapped the vast number of bias-related risks in the AI lifecycle and developed a blueprint that sets the foundation for what it means to have an inclusive AI ecosystem. Building on AI ethics, this blueprint connects the dots where they previously have not been connected."
The blueprint is the result of a collaborative effort of members of the World Economic Forum Global Future Council (GFC) on Artificial Intelligence for Humanity and includes input from interviews held with people of diverse backgrounds and representatives of institutions in the AI diversity, equity and inclusion ecosystem. "This unique report, created by a global community of leaders, provides a lens into a more inclusive AI ecosystem. Collectively, we created a roadmap with actionable items to develop more equitable AI impacting all communities," said Susan Gonzales, Founder & CEO, AIandYou.
The lack of inclusive AI has proven harmful to businesses (leading to financial or reputational harms) and certain communities, in particular ethnic, cultural, linguistic, ideological, and generational minorities. Therefore, the blueprint underlines the importance of adopting equity and inclusion strategies for AI through its pre-integrated AI ethics approach. "For Māori, including different skills, backgrounds, thinking and values at any decision-making table is the only way to harness power for a sustainable, collective 'good', to better ensure a representative, responsible world, let alone an AI lifecycle. That is the evolution, not a revolution that is needed," said Sara Stratton, Founder, Māori Lab
The blueprint aims to provide a better understanding of how equity and inclusion, by design, can be adopted at two levels: the ecosystem (broad) and the AI lifecycle (stages of technical development). "Inclusion is too often an afterthought in how we approach the visioning, design and implementation of new digital capabilities. The result? The work being driven by a small, privileged group and those without a stake in the process being left out of the benefits. This blueprint provides ways to counteract this trend in the domain of AI, where if acted upon could lead to an acceleration toward a more inclusive society at large," said Nadjia Yousif, Managing Director and Partner, Boston Consulting Group.
The intended audience of the framework includes managers and teams responsible for the different stages of AI development, as well as decisionmakers from both the private and public sectors part of the AI ecosystem. "It is no longer enough to invite underrepresented communities to a table and label it inclusion, this blueprint demonstrates what is truly required to honour the word 'inclusion' and its significant meaning through how organisations can evolve community engagement from tick-boxing to transformative," said Julia Arnott-Neenee, Co-Founder and Director, PeopleForPeople_NZ.
The Blueprint for Equity and Inclusion in AI was developed by the GFC through monthly meetings of the council members, anonymous stakeholder interviews, and a workshop held with members of the World Economic Forum's Global AI Action Alliance.