Debt Burden of LDCs continues to climb to a record $744 billion in 2019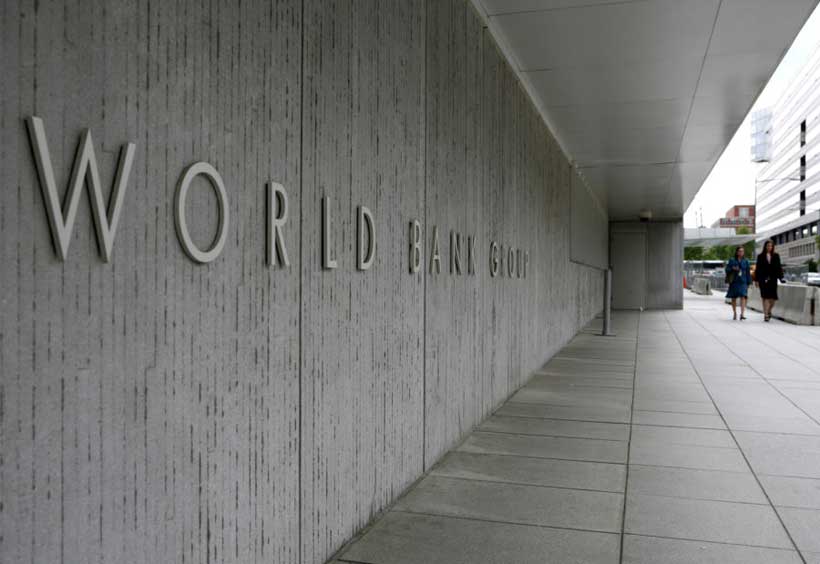 In response to an urgent need for greater debt transparency, the latest edition of the International Debt Statistics (IDS) report provides more detailed and more disaggregated data on external debt than ever before in its nearly 70-year history—including breakdowns of what each borrowing country owes to official and private creditors in each creditor country, and the expected month-by-month debt-service payments owed to them through 2021.
Before the onset of the COVID-19 pandemic, rising public debt levels were already a cause for concern, particularly in many of the world's poorest countries as discussed in our Four Waves of Debt report published in December 2019. Responding to a call from the World Bank and the International Monetary Fund, the G20 endorsed the Debt Service Suspension Initiative (DSSI) in April 2020 to help up to 73 of the poorest countries manage the impact of the COVID-19 pandemic.
According to the 2021 IDS report the total external debt of DSSI-eligible countries climbed 9.5% to a record $744 billion in 2019 from the previous year highlighting an urgent need for creditors and borrowers alike to collaborate to stave off the growing risk of sovereign-debt crises triggered by the COVID-19 pandemic. The pace of debt accumulation for these countries was nearly twice the rate of other low- and middle-income countries in 2019.
The debt stock of DSSI-eligible countries to official bilateral creditors, composed by mostly G-20 countries, reached $178 billion in 2019 and accounted for 17 percent of long-term net debt flows to low- and middle-income countries. Within the G-20 creditor group there have been some important shifts characterized by a marked increase in lending by G-20 member countries that are themselves middle-income countries. For example, China, by far the largest creditor, has seen its share of the combined debt owed to G-20 countries rise from 45 percent in 2013 to 63 percent at end-2019. Over the same period the share for Japan, the second largest G-20 creditor, has remained broadly the same at 15 percent.
The 2021 IDS data release also reflects progress made to increase coverage of complex debt instruments, given their rising prominence in the debt profiles of developing countries. The central bank and currency swap arrangements that represent loans from other central banks also occur in low- and middle-income countries. The World Bank is working to ensure that these debt instruments are captured in the IDS dataset.
Increased debt transparency will help many low- and middle-income countries assess and manage their external debt through the current crisis and work with policymakers toward sustainable debt levels and terms.
"Achieving long-term debt sustainability will depend on a large-scale shift in the world's approach to debt and investment transparency," said World Bank Group President David Malpass. "The time has come for a much more comprehensive approach to tackling the debt crisis facing the people in the poorest countries—one that involves debt-service suspension as well as broader efforts such as debt-stock reduction and swifter debt-restructuring, grounded in greater debt transparency."
Greater debt transparency is critical to productive investment and debt sustainability. The World Bank Group has called for full transparency of the terms of the existing and new debt and debt-like commitments of the governments of the poorest countries. It has urged creditors and debtors alike to embrace this transparency—to facilitate analysis that would enable countries to identify sovereign-debt levels that are consistent with growth and poverty reduction.
"Debt is what enables governments to have extra resources they need to invest in health systems, education, or infrastructure," said World Bank Chief Economist Carmen Reinhart. "If you have a debt problem, all those ambitions suffer. That's why it's important to get the debt onto sustainable ground as quickly as possible. We can't afford another lost decade."
World Bank Announces 'Mission Billion Challenge' Winners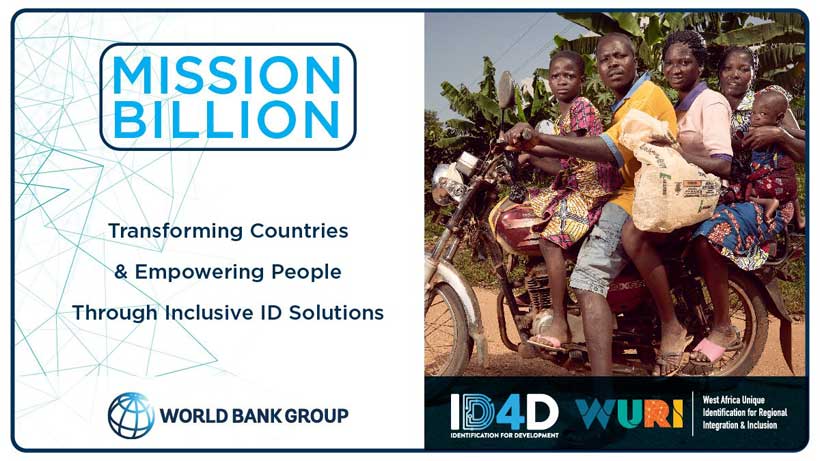 Leaders from around the world—including H.M. Queen Máxima of the Netherlands in her capacity as UNSGSA, the President of Estonia, and Ministers from Indonesia, Nigeria, Sierra Leone and Togo—called on countries to prioritize development of inclusive and trusted digital ID systems as part of a resilient recovery from the COVID-19 pandemic at the World Bank and IMF Annual Meeting event on October 21. The event also announced the winners of the ID4D Mission Billion Innovation Challenge to remove barriers to accessing and using such digital platforms.
Panelists highlighted how digital ID systems, together with a broader set of foundational digital infrastructure such as digital payments and platforms for trusted data sharing, can help build more resilient digital economies and societies when they are designed inclusively and with people at the center. Countries that had this infrastructure in place and accessible to people before the pandemic have been able to deliver emergency cash assistance to mitigate the impacts of COVID-19 more quickly and effectively, and maintain better continuity in services by shifting from physical to online delivery during lockdowns and quarantines.
"Now is the time for accelerated action: to get every person a digital ID that enables their access to services and ensures their privacy; and to have all countries prepared not only to respond better to the next crisis but to take advantage of the new opportunities being created by the digital economy," said Dr. Mari Pangestu, World Bank Managing Director for Development Policy and Partnerships.
"The crisis has created momentum in many countries to implement new ID systems, or boost coverage and strengthen the capabilities of existing ones. Sequencing and coordination are particularly important as the urgency of the pandemic might result in decisions not always being aligned across the government or with global best practices," said Queen Máxima, the United Nations Secretary-General's Special Advocate for Inclusive Finance for Development (UNSGSA).
Winners of the World Bank Group's Mission Billion Innovation Challenge were revealed, with a total of $150,000 in prize money and the opportunity to work with World Bank teams to further develop, pilot and scale their ideas. Given how the crisis has highlighted the critical need for digital ID systems and other platforms to work for all people, the theme of this year's Challenge was inclusion:
The Global prize sought new ways to enable vulnerable populations—such as people with limited digital access and marginalized women and girls—to obtain digital IDs and use them to verify their identities and access remote services. The top winners announced by Makhtar Diop, World Bank Vice President for Infrastructure, were Kiva Protocol, Mobile Vaani, and Special Olympics Nigeria, all three sharing first place and together addressing inclusion across the full identification lifecycle.
The WURI West Africa prize called for solutions to facilitate contributions to social insurance programs, such as pensions and savings accounts, by informal sector workers. The winners, announced by Mamta Murthi, World Bank Vice President for Human Development, were Naa Sika in first place and Tonti+ in second place.
About the Identification for Development (ID4D) Initiative
The World Bank Group's Identification for Development (ID4D) Initiative helps countries realize the transformational potential of digital identification. ID4D works with countries and partners across sectors to enable all people to exercise their rights and to access services by closing the gap in identification for the estimated 1 billion people currently without any proof of identity, and improving the quality and utility of digital identification and civil registration systems in line with the Principles on Identification for Sustainable Development. ID4D has three pillars of activity: country and regional engagement; thought leadership; and global convening and platforms. ID4D is supported by the Bill & Melinda Gates Foundation, the UK Government, the French Government, and the Omidyar Network.
About the Mission Billion Challenge
In its second year, Mission Billion, supported by MIT Solve platform, aims to spur practical and innovative solutions to challenges developing countries face in implementing digital ID systems. It is hosted by the World Bank Group's Identification for Development (ID4D) Initiative and supported by the Bill & Melinda Gates Foundation, the UK Government, the French Government, and Omidyar Network. This year attracted 370 solutions from academics, entrepreneurs, scientists, and technologists based in 59 countries. The 2019 edition focused on privacy and user empowerment of their identification.
A framework agreement of cooperation between IsDB and Standard Chartered Bank
IsDB President Dr. Bandar Hajjar and M. Sunil Kaushal, CEO for Africa and Middle East, Standard Chartered Bank (SCB), signed a Memorandum of Agreement to participate in IsDB's Restore Track Program aimed to supporting IsDB's member countries' private sector through stimulus packages to the economic sectors most impacted by the CoVID19 pandemic.
This agreement leverages on IsDB's $2Bn "COVID Guarantee Facility" to establish an operational cooperation framework for IsDB and SCB to facilitate financing arrangements to IsDB's Member Countries.
The COVID pandemic has disrupted international financial channels and put pressure on hard currency inflows to Emerging Markets. This pressure led to considerable limitations of the private sector's access to financial liquidity. Combined with the loss of income due to reduced demand, the health crisis poses unprecedented challenges to the private sector and especially SMEs.
Through its cooperation with Standard Chartered Bank, IsDB aims to help alleviate some of these pressures by providing blended lines of finance to local banks at competitive prices.
"I am glad to see our, already strong, relationship with Standard Chartered Bank further strengthened with this unique and innovative partnership" stated H.E IsDB's President, Dr. Bandar Al Hajjar. He also expressed his firm conviction that SCB's funding expertise added to IsDB de-risking guarantees will make a lasting impact for IsDB's Members Countries.
M. Sunil Kaushal expressed his thanks to IsDB for the developing partnership between the two institutions noting that IsDB is the first Bank to sign such agreement with SCB. He also expressed his strong commitment to support IsDB member countries to fight COVID-19.
Both agree that this "out of the box" partnerships between MDBs and the private sector are now necessary to overcome the challenges of our times.
The Islamic Development Bank (IsDB) is a multilateral development bank (MDB) counting 57 member countries across four continents – touching the lives of 1 in 5 of the world's population.
IsDB works to improve the lives of those it serves by promoting social and economic development, delivering impact at scale. IsDB is one of the world's most active MDBs, and global leaders in Islamic Finance, with a AAA rating. Headquartered in Jeddah, Saudi Arabia, IsDB is a truly global institution with major hubs in Morocco, Malaysia, Kazakhstan and Senegal; and gateway offices in Egypt, Turkey, Indonesia, Bangladesh and Nigeria.
Standard Chartered Bank (SCB) is a leading international banking group, with a presence in 60 of the world's most dynamic markets and serving clients in a further 85. SCB's purpose is to drive commerce and prosperity through it unique diversity, and heritage; and values are expressed in it brand promise, "Here for good".
Standard Chartered PLC is listed on the London and Hong Kong Stock Exchanges.
World Bank, BRAC Join Hands to Improve Road Safety in Bangladesh
The World Bank and BRAC signed a Memorandum of Understanding to collaborate to improve road safety in Bangladesh, and at an online event today, the Honorable Minister of Road Transport and Bridges, Mr. Obaidul Quader inaugurated the program under this partnership.
The event titled 'Road Safety Collaboration: Reducing road fatalities 50% by 2030' also launched a Road Safety Awareness Campaign along the 48 KM Jessore-Jhenaidah corridor as part of the partnership. The campaign will complement the World Bank supported WeCARE project, which was approved in June 2020 and aims to upgrade the existing two-lane highway, Bhomra-Satkhira-Navaron, and Jahore-Jhenaidah to a safer four-lane highway.
BRAC and the World Bank will partner together to promote safety for women in public transport systems and conduct training and skills building for drivers, including women drivers. BRAC's driving school's initiative 'women behind the wheels' trained so far about 214 women as professional drivers.
Globally, about 1.35 million people die every year in road accidents. In Bangladesh, road crashes are the fourth leading cause of death of children aged between 5 and 14, and 67 percent of victims are within the 15-49 age group.
In the event, the Honorable Minister of Road Transport and Bridges, Mr. Obaidul Quader praised the joined initiative by the World Bank and BRAC and said, "Under the leadership of Honorable Prime Minister H. E. Sheikh Hasina, Bangladesh has taken actions to achieve the Sustainable Development Goal of cutting the number of road traffic fatalities by half within the next decade. With more awareness and safer behaviors by road users, training of drivers, and better roads, Bangladesh is taking a comprehensive approach for ensuring road safety."
He also assured that his ministry will provide full support regarding the training and employment of female drivers.
"Road safety has become an economic and development priority for any country," said Dandan Chen, Acting Country Director for Bangladesh and Bhutan. "We are proud to be part of the government's commitment to better road safety through a National Road Safety Program. Our partnership with BRAC will reinforce the support to the program for improving road safety in both rural and urban areas in Bangladesh."
The collaboration will support exchange of knowledge and raise awareness among stakeholders to reduce fatalities and injuries from road accidents. This will help the country adopt interventions based on the Safe-System Approach, including safe roads and safe behaviors, as recommended globally.
Since 2011, under BRAC's community road safety awareness program, over 1.2 million people have received training on the safe use of roads. In addition, 5,451 schoolteachers and 498,000 school children have received special awareness training on road safety.
"I believe this joint initiative between BRAC and the World Bank will be a big step forward to take the road safety system in the project area to a new level. With the support of the government of Bangladesh and the World Bank, we aspire to take BRAC's community led road safety model across Bangladesh," saidAsif Saleh, Executive Director of BRAC. "The government, development partners, non-government organizations and most importantly the citizens need to work together like this in finding more comprehensive long term systemic solutions to achieve the Sustainable Development Goal of reducing traffic fatalities by 50 per cent."
Ahmed Najmul Hussain, Director, BRAC Road Safety Programme, said, "I believe that undertaking more such community-driven awareness initiatives for the other highways of the country such as the one to be implemented under this MoU along the Jessore-Jhenaidah highway will substantially help reduce the number of road crashes."