The Gambia to Strengthen Health Care Delivery in the Face of COVID-19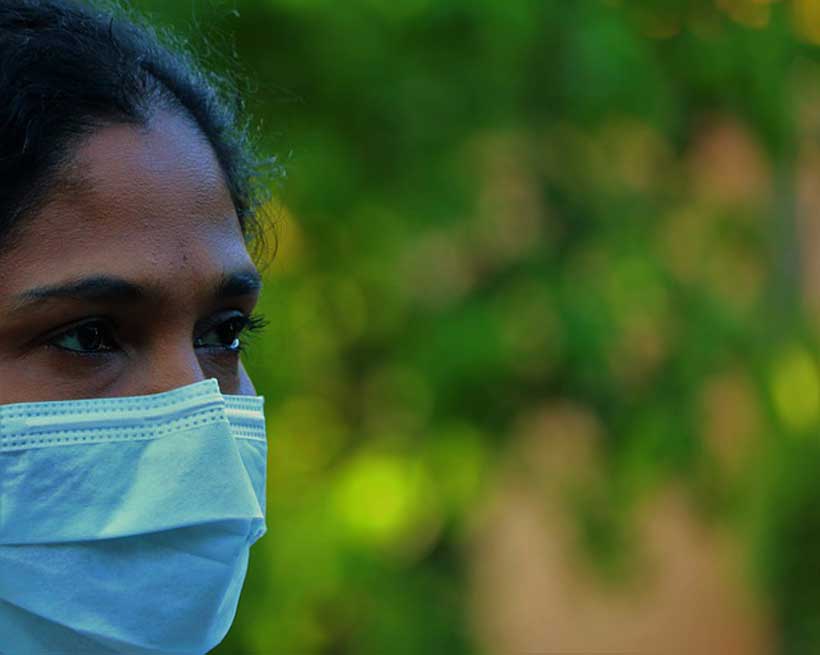 The World Bank Board of Executive Directors approved a $30 million grant from the International Development Association (IDA)* to improve the quality and utilization of essential health services in The Gambia.
The Essential Health Services Strengthening Project will provide performance-based financing grants to health facilities, scale up community engagement to improve utilization of quality health services; and build resilient and sustainable health systems to support the delivery of quality health services. This will include the renovation of selected health facilities and the establishment of a national blood transfusion service.
"The project will build on the success of the Maternal and Child Nutrition and Health Results project and the ongoing COVID-19 Preparedness and Response project to improve access and use of primary health care services for all in The Gambia," said Feyifolu Boroffice, World Bank Resident Representative to The Gambia.
In the long term, it is expected that the project will help reduce maternal and child mortality, therefore contributing to improve The Gambia's Human Capital Index.
For Samuel Mills, World Bank Task Team Leader for the Project, "the project would address key constraints to effective health service delivery with a focus on results, thereby contributing to achieving universal health coverage in The Gambia."
Violence, COVID-19, contribute to rising humanitarian needs in the Sahel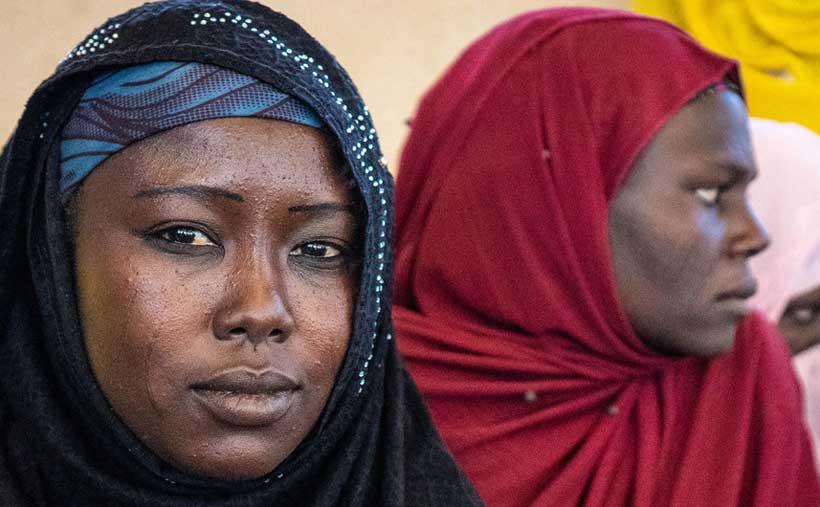 A surge in armed violence, coupled with the economic and social fallout from the COVID-19 pandemic, are contributing to worsening conditions for children in the Central Sahel, the UN Children's Fund (UNICEF) reported on Friday.
The agency said a record 7.2 million children in Burkina Faso, Mali and Niger now require humanitarian assistance: a staggering two-thirds jump in just a year.
"Over a million children have been forcibly displaced from their homes", said UNICEF spokesperson Marixie Mercado, speaking from Geneva.
"Safe water – so critical for the survival of young children and for preventing COVID-19 – is scarcer than ever, particularly so among those displaced."
Malnutrition and attacks against education
Ms. Mercado added that the number of children who will suffer life-threatening malnutrition this year is also on the rise, as their numbers have increased by a fifth.
Conditions are especially acute in some regions of Burkina Faso that are hosting large numbers of displaced people.
Education is also under fire, affecting young lives in several ways.
Targeted attacks had already shut down more than 4,000 schools across the three countries prior to COVID-19, and the pandemic has shuttered the rest.
"Verified instances of grave violations against children, which include recruitment into the fighting, and rape and sexual violence, have risen, especially in Mali", said Ms. Mercado.
Deteriorating humanitarian situation
The Central Sahel is one of the world's poorest regions and the overall humanitarian situation there has deteriorated sharply over the past two years.
The UN humanitarian affairs office, OCHA, said more than 13 million people require assistance, and as the UNICEF figures show, more than half are children.
The number of people facing acute hunger levels has tripled over the past year, reaching 7.4 million, while the 1.5 million people now internally displaced represent a twenty-fold increase in two years.
Meanwhile, lockdowns and other measures to prevent COVID-19 have pushed an additional six million people into extreme poverty. Women and girls are especially vulnerable, and gender-based violence is also on the rise.
OCHA warned that needs are rising faster than funding can keep up.
And the World Food Programme (WFP) said on Friday, that its total funding requirement for its operations across the Central Sahel now stands at around $170 million, to provide critical support over the next six months.
Around $86 million is needed for Burkina Faso, $21 million in Mali, and $63 million in Niger.
Fears of a major crisis
"People living in the border region between Mali, Burkina Faso and Niger are now at an epicentre of conflict, poverty, and climate change. Without support, we fear that the region could develop into one of the biggest crises in the world", agency spokesperson Jens Laerke told journalists.
Amid these obstacles, the UN and partners continue to serve people in need.
For example, UNICEF and partners work to reach children with life-saving therapeutic food, immunization against deadly diseases, and access to safe water and sanitation.
Children who were released from armed groups, or who were subjected to sexual violence, are also receiving support to recover and reintegrate into their communities.
However, Ms. Mercado said UNICEF operations are "critically underfunded".
Raising awareness, building resilience
The Central Sahel will be the focus of international attention next week.
The UN, together with Denmark, Germany and the European Union, will host a ministerial conference on the region on Tuesday.
The main objectives include instilling what OCHA has called "a much more acute sense of emergency" about the situation, as well as raising funds to support humanitarian action.
Both donor countries and Sahelian countries also will be encouraged to offer specific, longer-term policy commitments aimed at building resilience and averting future humanitarian needs.
"There is enormous potential in the Sahel and the conference on Tuesday should fully recognize this", said Mr. Laerke.
"We hope that donors will pledge generously and commit to comprehensive action that, in the future, will send humanitarian agencies packing because there's no longer use for them."
DR Congo's fragile detente 'could yet unravel'
Planning for a drawdown of the UN peacekeeping mission in the Democratic Republic of the Congo (DRC) is well underway, but much work still remains to be done to put the country firmly on the path to long-term stability and sustainable development, the Security Council heard today.
Leila Zerrougui, Head of the UN's Stabilization Mission in the Democratic Republic of the Congo (MONUSCO), urged Council members to continue to support its efforts to help the Congolese government and people maintain the gains made since its establishment in 2010.
Discussing the political situation, she said that in the peaceful transfer of power that following the 2018 elections, the political class accepts – "and even appreciates" – the opportunities offered by the ruling coalition between the Cap pour le Changement (CACH) and the Front Commun pour le Congo (FCC).
Dangers lurk
However, in addition to persistent tension between coalition members, there is a risk that politicking and positioning ahead of elections in 2023 will overshadow the governance reforms and stabilization measures that the Democratic Republic of the Congo needs, she said.
"The current political dispensation remains fragile and could yet unravel," she said. "At the same time, it has the potential to sustain and advance the gains which have already been made – should all actors work towards this goal."
Ms. Zerrougui said that she is sparing no effort in exercising her good offices, meeting regularly with stakeholders from across the political spectrum, urging them to focus on implementing reforms to address the pressing needs of the Congolese people.
Thin line of stability
"In doing so, I have sought to impress upon all my interlocutors that there is a difference between normal political competition and behaviour that undermines the stability of the country," she said.
On the future of MONUSCO, she said that the Council will soon be presented with a joint strategy for its progressive and phased drawdown, with President Félix Tshisekedi requesting a progressive transfer of tasks from the Mission to the Government.
Elaborating, she said that the Government agrees that in the coming years, MONUSCO will gradually consolidate its footprint in the three Congolese provinces – North Kivu, South Kivu and Ituri – where conflict persists, while also pursuing its good offices work and institutional strengthening at the national level.
Withdrawal 'relatively soon'
Meanwhile, she added, MONUSCO should be able to withdraw "relatively soon" from the Kasai region, while an improved security situation should enable the Mission to scale back its military presence there in Tanganyika.
She went on to say that MONUSCO remains focused on improving the implementation of its protection-of-civilians mandate – including by deploying new technologies such as unarmed drones – alongside working with local communities and civil society to promote reconciliation and monitor human rights.
She also appealed to the Council to support MONUSCO's efforts to foster a community-based approach to the reintegration of ex-combatants in the east of the country.
That approach involves building the resilience of communities receiving ex-combatants and providing for legitimate needs, while also removing incentives for former fighters to form and join armed groups.
Avoid past mistakes
"It is vital … that we avoid repeating the experiences of the past," when large numbers of ex-combatants were granted amnesty and integrated into the Congolese security forces, where the prospect of obtaining a rank was an incentive to form an armed group, she said.
MONUSCO's mandate dates back to July 2010, when it took over from an earlier UN peacekeeping operation, the United Nations Organization Mission in the Democratic Republic of the Congo (MONUC).
It had just over 18,000 deployed personnel as of August, including more than 13,000 contingent troops. Its approved budget for the 12 months to June 2020, was $1.09 billion.
Guinea: Steer clear of campaign hate speech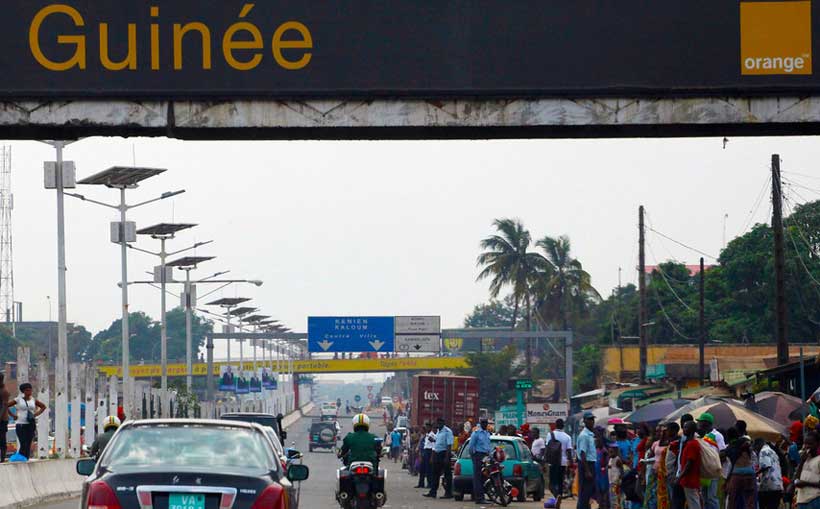 Given the history of intercommunal violence in Guinea, two high-level UN Officials voiced concern on Tuesday over the risk of "incitement to hostility, discrimination or violence" as the country gears up for elections on 18 October.
"There are already serious indications of rising intolerance and confrontation, including among youth groups, and media outlets amplifying messages of hate", UN High Commissioner for Human Rights Michelle Bachelet said.
Along with Pramila Patten, UN Acting Special Adviser on the Prevention of Genocide and Special Representative on Sexual Violence in Conflict, she urged political leaders, particularly candidates campaigning for the elections in Guinea, to refrain from invoking ethnic affiliations designed to raise tensions, and using intentionally provocative language.
Ms. Bachelet also called on all candidates to refrain from stirring up ethnic divisions, condemn any provocations and commit to peaceful participation in the electoral process.
Held accountable
Ms. Patten appealed to all leaders across the West African nation to stop themselves from instrumentalizing ethnicity or sowing seeds of division, for political gain.
"Such maneuvers are extremely dangerous and must be stopped", she asserted. "Any individual responsible for incitement to commit violence or atrocities will sooner or later be held accountable for their acts before a national or international court".
The UN Special Adviser reminded the Government of its primary responsibility to protect all its populations from acts of violence – irrespective of ethnic or political affiliation.
Moreover, she encouraged all concerned parties to resolutely commit to dialogue for a peaceful and transparent electoral process.
Sexual violence persists
Recalling events in the capital city, Conakry, on 28 September 2009, when at least 109 women and girls were sexually victimized, simply on account of their political affiliation, the Special Representative warned that the threat of sexual violence continues, in many contexts – a tool to intimidate and punish political opponents, their family members and women human rights defenders.
Eleven years on, Ms. Patten instructed all Guinean political actors to send a strong message to end sexual violence once and for all.
Accountability pending
Against the backdrop of the reported use of excessive force by security forces during demonstrations in October 2019 and March 2020, both UN officials also stressed the need for accountability.
Although the Government announced investigations into the violence – including killings – to date, there has been no further information on their outcome.