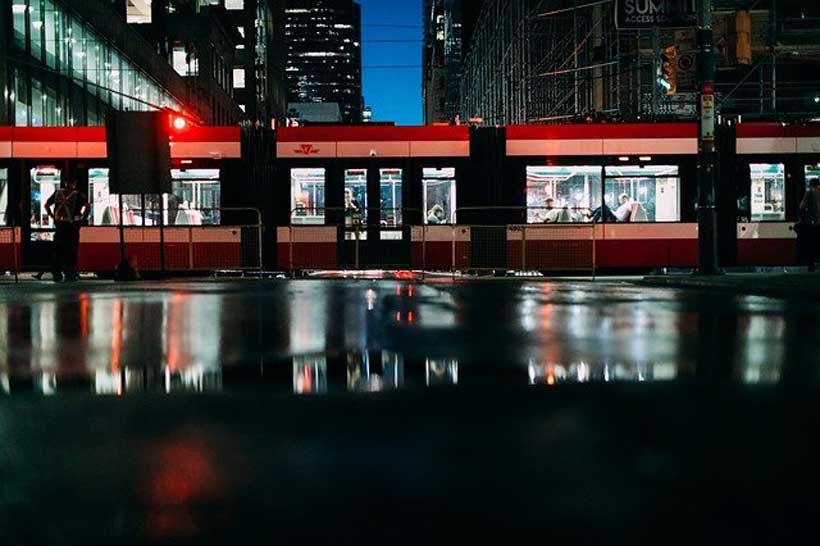 Light at the end of the tunnel: New technologies to fight the COVID-19 on transport
Disinfection robots, thermometer robots, smart tunnels, automatic passenger counting, powerful ultraviolet lamps and other examples of how new technologies reshaped public transport amid the COVID-19 outbreak.
The coronavirus pandemic has led to significant changes in many areas of life in just a few months. As the coronavirus continued to spread around the world, governments in several countries took measures to restrict movement, and people themselves tried to avoid traveling on public transport. The demand for the services of transport operators has dropped drastically. So, according to the Moovit Public Transit Index, passenger traffic in public transport on April 15, 2020 decreased in Israel by 92.1%, in Rome – by 89.2%, in Madrid – by 88.1%, in New York-by 74.8% and has not yet recovered. City residents are afraid to use public transport actively again, and their fears are fully justified. High daily passenger traffic and high frequency of contact between passengers make public transport an ideal environment for the spread of infections. The problem of fighting the spread of infections while maintaining normal life activity is particularly acute for large cities, such as Moscow or Beijing, where daily passenger traffic reaches 19.4 and 12.3 million passengers respectively. The average density of passengers on a bus or in a traincar at the same time ranges from 2 to 5 people per square meter, while, according to World Health Organization (WHO) recommendations, in order to comply with safety standards, passengers must maintain a social distance of 1.5 meters. Furthermore, virus particles can remain for a long time on public surfaces inside a bus or a traincar. Handrails on public transport are usually made of plastic, on which the coronavirus can remain up to 3 days, according to the New England Journal of Medicine. By touching them passengers increase the risk of contagion.
The key task for transport operators is to make the usage of public transport safe. To help them solve this problem came technology -all kinds of robots are widely used among innovations. With their help, it is possible to carry out disinfection effectively and safely without the involvement of staff. The Hong Kong Metro, also known as the Mass Transit Railway (MTR), together with the biotechnology company Avalon Biomedical Management Limited, has developed a disinfection robot that can disinfect even the most inaccessible places of traincars and stations. In addition to disinfection, robots can cope with more complex tasks. So, in Ningbo Lishe International Airport was tested a 5G-supporting robot-thermometer, which can measure temperature at a distance of 5 meters up to 10 people simultaneously and also identify those who are not wearing a face mask. Another innovation in many transport operators is the sanitary gate. According to Giulio Barbieri, one of the manufacturers, this is a "a tested, safe, and effective method to sanitize people and objects in just 5 seconds, killing up to 99% of any pathogenic microbes on the surfaces, including COVID-19"For example, the technology was tested in the Moscow and Dubai metros. In Moscow the clothes of the employees entering the depot were processed using a disinfection tunnel; at the same time, the territory was manually disinfected, so that the entire depot was safer for the staff.
The process of digitalization of ticket systems, which began long before the pandemic, also had a positive effect. Thanks to the competent actions of transport operators, the number of contactless payments in public transport around the world increased by 187% in the period from April to June, as evidenced by a report from Visa. Following WHO recommendations, many transport operators have made it mandatory to wear masks and maintain social distance on public transport. A number of digital technologies have been developed to comply with these rules. In the Beijing metro, compliance with a mask regime is controlled by cameras with a facial recognition system that can identify people. In addition, in the Panama Metro, observance of social distance is monitored by sensors which determine the degree of capacity of train cars. The technology called Mastria, which aggregates information from train weight sensors, ticket machines, signalling, management systems, CCTV and mobile networks for the Panama metro was developed by Alstom (a french manufacturer specializing in the production of infrastructure for rail transport) and installed almost a year ago. In just three months, thanks to artificial neural networks, it was possible to reduce average waiting times at stations by 12%. This development became particularly relevant during the pandemic. The Moscow metro is planning to introduce a similar technology. To maintain the social distance digital displays with colored indicators that reflect the level of capacity of subway cars will be installed. In the Moscow metro a new generation of traincars with an automatic air disinfection system built into climate control systems helped to reduce the risk of infection. It makes it possible to disinfect the air without disrupting the train schedule and attracting employees. The Moscow metro rolling stock consists of more than 50% of train cars with built-in UV lamps, and this percentage is constantly growing. After evaluating the effectiveness of using UV lamps to disinfect public transport, the transport operator MTA New York City Transit, together with Columbia University, launched a pilot project worth 1 million dollars on the use of disinfecting lamps. During the first phase of the project, 150 autonomous lamps were purchased and installed to decontaminate wagons, stations and buses in New York, during the second phase it is planned to install equipment in commuter rails. To carry out disinfection measures, the New York City Subway took unprecedented measures – the closure of the subway from 1 to 5 a.m. daily.
The use of robots, disinfection tunnels, digital technologies, ultraviolet lamps, and intensive work of staff – all this helped to reduce the risk of the spread of coronavirus in public transport and made a significant contribution to fighting the global problem. According to the coronavirus distribution model, developed by Imperial College London at the beginning of the pandemic, if no action had been taken by mid-March there would have been over 500,000 deaths from COVID in the UK and over 2.2 million in the USA. At the moment, in the middle of October, there are about 43,000 deaths in the UK and about 214,000 in the USA. Of course, these are high rates, but they could have been much higher if the necessary measures were not taken in time. Technological innovations already available today will continue to be used, which will make the stay of passengers on public transport more comfortable and safer, reducing the risk of the spread of any infectious disease, especially during the flu and cold seasons.
How digital technology and innovation can help protect the planet
As a thick haze descended over New Delhi last month, air quality monitors across the Indian capital began to paint a grim picture.
The smoke, fed by the seasonal burning of crops in northern India, was causing levels of the toxic particle PM 2.5 to spike, a trend residents could track in real time on the Global Environment Monitoring System for Air (GEMS Air) website.
By early November, GEMS Air showed that concentrations of PM 2.5 outside New Delhi's iconic India Gate were 'hazardous' to human health. In an industrial area north of the Indian capital, the air was 50 times more polluted.
GEMS Air is one of several new digital tools used by the United Nations Environment Programme (UNEP) to track the state of the environment in real time at the global, national and local levels. In the years to come, a digital ecosystem of data platforms will be crucial to helping the world understand and combat a host of environmental hazards, from air pollution to methane emissions, say experts.
"Various private and public sector actors are harnessing data and digital technologies to accelerate global environmental action and fundamentally disrupt business as usual," says David Jensen, the coordinator of UNEP's digital transformation task force.
"These partnerships warrant the attention of the international community as they can contribute to systemic change at an unprecedented speed and scale."
The world is facing what United Nations Secretary-General António Guterres has called a triple planetary crisis of climate change, pollution and biodiversity loss. Experts say averting those catastrophes and achieving the Sustainable Development Goals will require fundamentally transforming the global economy within a decade. It's a task that would normally take generations. But a range of data and digital technologies are sweeping the planet with the potential to promote major structural transformations that will enhance environmental sustainability, climate action, nature protection and pollution prevention.
A new age
UNEP is contributing to that charge through a new programme on Digital Transformation and by co-championing the Coalition for Digital Environmental Sustainability as part of the Secretary-General's Digital Cooperation Roadmap.
UNEP studies show that for 68 per cent of the environment-related Sustainable Development Goal indicators, there is not enough data to assess progress. The digital initiatives leverage technology to halt the decline of the planet and accelerate sustainable finance, products, services, and lifestyles.
GEMS air was among the first of those programmes. Run by UNEP and Swiss technology company IQAir, it is the largest air pollution network in the world, covering some 5,000 cities. In 2020, over 50 million users accessed the platform and its data is being streamed into digital billboards to alert people about air quality risks in real time. In the future, the program aims to extend this capability directly into mobile phone health applications.
Building on lessons learned from GEMS Air, UNEP has developed three other lighthouse digital platforms to showcase the power of data and digital technologies, including cloud computing, earth observation and artificial intelligence.
Managing freshwater
One is the Freshwater Ecosystem Explorer, which provides a detailed look at the state of lakes and rivers in every country on Earth.
The fruit of a partnership between UNEP, the European Commission's Joint Research Centre and Google Earth Engine, it provides free and open data on permanent and seasonal surface waters, reservoirs, wetlands and mangroves.
"It is presented in a policy-friendly way so that citizens and governments can easily assess what is actually happening to the world's freshwater resources," says Stuart Crane, a UNEP freshwater expert. "That helps countries track their progress towards the achievement of Sustainable Development Goal Target 6.6."
Data can be visualized using geospatial maps with accompanying informational graphics and downloaded at national, sub-national and river basin scales. Data are updated annually and depict long-term trends as well as annual and monthly records on freshwater coverage.
Combating climate change
UNEP is also using data-driven decision making to drive deep reductions in methane emissions through the International Methane Emissions Observatory (IMEO). Methane is a potent greenhouse gas, responsible for at least a quarter of today's global warming.
The observatory is designed to shine a light on the origins of methane emissions by collecting data from various sources, including satellites, ground-based sensors, corporate reporting and scientific studies.
The Global Methane Assessment published by UNEP and the Climate and Clean Air Coalition (CCAC) found that cutting human-caused methane by 45 per cent this decade would avoid nearly 0.3°C of global warming by the 2040s, and help prevent 255,000 premature deaths, 775,000 asthma-related hospital visits, and 26 million tonnes of crop losses globally.
"The International Methane Emissions Observatory supports partners and institutions working on methane emissions reduction to scale-up action to the levels needed to avoid the worst impacts of climate change," says Manfredi Caltagirone, a UNEP methane emissions expert.
Through the Oil and Gas Methane Partnership 2.0, the methane observatory works with petroleum companies to improve the accuracy and transparency of methane emissions reporting. Current member companies report assets covering over 30 per cent of oil and gas production globally. It also works with the scientific community to fund studies that provide robust, publicly available data.
Preserving nature
UNEP is also backing the United Nations Biodiversity Lab 2.0, a free, open-source platform that features data and more than 400 maps highlighting the extent of nature, the effects of climate change, and the scale of human development. Such spatial data help decision-makers put nature at the heart of sustainable development by allowing them to visualize the natural systems that hold back natural disasters, store planet-warming gasses, like carbon dioxide, and provide food and water to billions.
More than 61 countries have accessed data on the UN Biodiversity Lab as part of their national reporting to the Convention on Biological Diversity, an international accord designed to safeguard wildlife and nature. Version 2.0 of the lab was launched in October 2021 as a partnership between UNDP, UNEP's World Conservation Monitoring Centre, the Convention on Biodiversity Secretariat and Impact Observatory.
All of UNEP's digital platforms are being federated into UNEP's World Environment Situation Room, a digital ecosystem of data and analytics allowing users to monitor progress against key environmental Sustainable Development Goals and multi-lateral agreements at the global, regional and national levels.
"The technical ability to measure global environmental change—almost in real time—is essential for effective decision making," says Jensen.
"It will have game-changing implications if this data can be streamed into the algorithms and platforms of the digital economy, where it can prompt users to make the personal changes so necessary to preserving the natural world and achieving net zero."
Housing needs, the Internet and cyberspace at the forefront in the UK and Italy
Modern construction methods and smart technology can revolutionise the building process and the way we live.
Population growth and demographic changes have led to a global housing shortage. According to research carried out by the Heriot-Watt University National Housing Federation and by the Homeless Charity Crisis Organisation, the UK will face a shortage of four million housing units by the end of 2031. This means that approximately 340,000 new housing units will need to be built each year. The houses built shall meet the demands of home automation and increasing environmental constraints.
Traditional building technology is unlikely to meet this demand. It is relatively expensive and too slow in fulfilling the necessary procedures and complying with all rules and regulations. Furthermore, the quality and capabilities of traditional construction methods are also limited. The only solution is modular production based on the principles of factory automation. This solution uses cordless and battery-free controls and sensors to perfectly integrate with home automation.
Modular buildings are based on a combination of construction methods called Modern Method of Construction (MMC). They include the use of panelling systems and components, such as roof and floor boxes, precast concrete foundation components, prefabricated wiring, mechanical engineering composites and innovative technologies.
With the opening of several factories, the UK has started to use the MMC to build prefabricated and fully equipped houses in modular form, which can be loaded onto trucks for transport across the country. This type of on-site assembly enables the house to be completed in days rather than months, thus reducing costs significantly. Modular buildings have become popular in Europe. In Italy, a pioneering company is the RI Group of Trepuzzi (Lecce), which is also operating in the fields of logistics and services and building health care facilities, field hospitals and public offices, which are cost-effective and quick to construct.
The impact of modular construction is expected to be significant and factories producing up to five thousand houses per year could become the best builders in the sector.
The construction standards of these new technology houses are higher than those of traditional houses. Thanks to better insulation, the electricity bill could be only half that of a traditional house.
Modular houses have kitchens and bathrooms, and are equipped with power and lighting via power cables, which are also modular, and wireless controls, in addition to the increasingly important network and telecommunications infrastructure.
Structural and modular wiring are derived from commercial electrical and industrial installations to ensure efficient and minimal electrical installation work. As technology changes, this standard installation is adaptable and offers a high degree of flexibility.
Experience in industrial and commercial construction shows that traditional fixtures are labour-intensive, rather rigid and still expensive. In contrast, on-site prefabricated modular cabling and the IDC system combined with wireless controllers and sensors can be fully installed at low cost. These are proven technologies and are moving from commercial to domestic use scenarios.
With the help of CAD support for modular cabling, all power cables are laid in the ceiling or wall space. The installation of wireless energy harvesting equipment simplifies the installation process as no switches and duct installation are required. For the first electrical fixing through the wall, the cable takes less time because there is no need to coordinate the position of the switch with the wall bolts. The level of dependency of on-site installation activities has also been reduced. Sensors, switches and wireless energy harvesting controls can be installed anywhere in the building, even in hard-to-reach areas.
After installation, the principle of energy harvesting will be used. Switches and sensors are powered by the surrounding environment and there is no need to replace old batteries and other maintenance equipment. Moreover, this flexibility and this reliability enable the system to be expanded at any time.
The modular construction technology enables it to adapt to various types of houses and meet the needs of today's life through flexible shapes and various exterior decorations. This is not exactly the same as the old prefabricated houses, "granted" in Italy to earthquake victims who have been waiting for years for a decent, civilised home.
By providing a range of traditional and modern exterior decorative panels, the roofline can also be customised to suit local customs and architecture.
Through the combination of innovative product technology and good design, the aim of the smart home is to provide security and comfort. The usual requirement is to place the light switch and dimmer (or potentiometer) in the most convenient place. Driven by the kinetic energy collected by the switch itself, they can be placed anywhere.
They do not require wiring, but can send wireless signals to the receiver inside or near lights or DIN-rail mounts (German Institute for Standardisation). In addition, there is no need to use batteries and no need to replace them. This saves all the inconvenience and environmental risks that can be caused by replacing batteries.
Since this type of equipment has reached a wide range of applications, lighting and home entertainment will choose battery-free products. Besides controlling brightness and colour, self-powered switches can also be used to control sound systems or blinds. A key application of the smart home is the switch that can turn off/on devices that do not use traditional electricity when leaving or coming back home.
Energy harvesting technology also supports other sensor-based applications. For example, self-powered sensors can be wirelessly connected to an intruder alarm. Furthermore, by installing light-activated touch sensors on windows, lighting and heating can be turned off when no one is at home.
Another source of energy is the temperature difference between the heating radiator and the surrounding environment. For example, this energy harvesting enables a self-powered heating valve to perform heating control via a room temperature controller according to specific conditions.
From factories to offices, from multifunctional buildings to smart homes, wireless energy harvesting technology has been tested in approximately one million buildings worldwide. Most sensors, switches and other self-powered energy-harvesting devices can communicate at a distance of up to 30 metres in a building and meet the EnOcean international wireless standard, which encrypts messages below 1 GHz by sending a short message.
There are also some self-powered devices that integrate EnOcean energy harvesting technology and can communicate directly with the lights via the well-known Bluetooth or Zigbee (wireless communication standard based on the IEEE 802.15.4 specification, maintained by the ZigBee Alliance). This makes it possible to use green, battery-free switches and solar sensors to flexibly control other applications, such as LED lights or speakers.
Now that wireless sensors for energy harvesting can frame data at home, it will be a huge step forward to aggregate information and perform useful analysis. They process data through the Internet of Things (IoT), which refers to the path in technological development whereby, through the Internet, potentially every object of everyday life can acquire its own identity in cyberspace. As mentioned above, the IoT is based on the idea of "smart" items which are interconnected to exchange the information they possess, collect and/or process.
It also uses Artificial Intelligence (AI) to keep track of living patterns and activities in modular homes. Energy analysis is an application that can currently help homeowners further reduce energy consumption through AI.
Looking to the future, the combination of the IoT and AI will bring many benefits. Geographical data, weather and climate information, as well as activities, water and energy consumption and other factors will be very useful for planners, building organisations, builders and landlords.
Perceived architecture represents the next generation of sustainable building systems. Smart buildings will soon be able to integrate the IoT devices on their own, as well as generate large amounts of information and use it to optimise buildings. This provides a whole new dimension to the service and to the business and home economics model.
This is particularly relevant for the ageing population, as these smart technologies can radically change the lifestyles of the elderly people and their families. They are expected to bring transformative benefits in terms of health and well-being.
The key elements of such a home include smart, non-invasive and safe and secure connections with friends, family members, general practitioners, nurses and health care professionals, involving the care of residents. Technology based on battery-free sensors connected to the IoT will help prevent accidents at home, resulting from kitchens utensils and overflowing toilets, etc., and keep up with residents' interactions with healthcare professionals.
Top 10 Emerging Technologies to Watch in 2021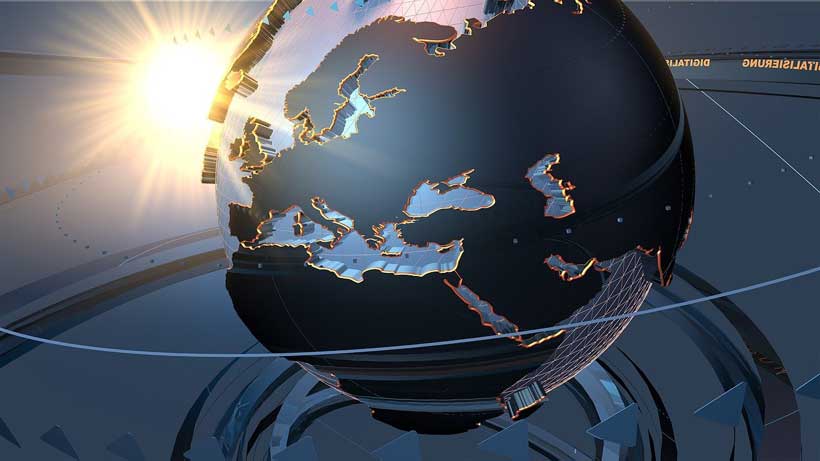 The World Economic Forum announced today its annual list of breakthrough technologies with the most significant potential to impact the world positively. From climate change to public health, technology will play a critical role in finding solutions to many of the world's challenges. This year's emerging technologies demonstrate the rapid pace of human innovation and offer a glimpse into what a more sustainable, healthier future could look like.
"Our goal with the list is always to identify those with the greatest potential for impact, but we also want to provide a diverse and inspirational list," said Jeremy Jurgen, Managing Director at the World Economic Forum. "Every single technology has the potential to solve major global challenges."
The technologies on the 10th anniversary list, curated by experts convened by the World Economic Forum and Scientific American, are selected against several criteria. In addition to promising major benefits to societies and economies, they must also be disruptive, attractive to investors and researchers, and expected to have achieved considerable scale within five years.
Over the past nine years, experts have made predictions about the emerging technologies expected to have major social, economic and environmental impacts worldwide. Many of the predictions were proven correct, while others did not come to fruition. Only time will tell if this year's top 10 emerging technologies will transform lives or be displaced as more urgent needs arise.
"We're delighted to present this collection of ambitious, potentially transformative technologies. These inspiring and actionable ideas confront some of the most urgent challenges of our time, including climate, health, agriculture and communication." said Laura Helmuth, Editor-in-Chief at the Scientific American.
The top 10 technologies to make the list are:

Decarbonization technologies
As nations race to deliver on their commitments to tackle climate change, a multitude of technologies that offer lower-carbon footprint solutions, or suck carbon dioxide out of the air, will need to scale up fast. These technologies will include net-zero emissions air-conditioning, low-carbon cement, renewable energy sources and meat-free protein, among others.
Self-fertilizing crops
Providing food for the world's growing population relies heavily on such nitrogen-containing industrial fertilizers as ammonia – the production of which accounts for 1% to 2% of global carbon dioxide emissions. New engineering approaches enable crop plants to produce their own fertilizer by mimicking a symbiotic relationship between plant roots and soil bacteria that occurs in nature.
Disease-diagnosing breath sensors
Human breath contains more than 800 compounds. New breath-sensing technologies analyse these compounds and detect changes in concentrations of compounds associated with diseases. Early-stage testing has demonstrated the potential of breath sensing technologies to diagnose COVID-19, tuberculosis and cancer.
On-demand drug manufacturing
Traditionally, drugs are made in large batches through a multi-step process with different parts dispersed among many locations worldwide. Recent advances in microfluidics and on-demand drug manufacturing open the possibility of common drugs like antidepressants and antihistamines being made to the exact dose and formulation tailored for an individual, on-site at their local pharmacy.
Energy from wireless signals
Devices that do not require much power to operate, such as pacemakers and smartwatches, could soon be wirelessly charged through Wi-Fi and 5G signals, leading to a future where low-power wireless devices never need plugging in.
Engineering better ageing
Research that unlocks the understanding of ageing mechanisms enables the development of targeted therapies that could one day stave off dementia and other age-related ailments, leading to healthier elderly years.
Green ammonia
Green ammonia, which is made from cleaner sources of hydrogen, could provide more environmentally friendly fertilizers for crops.
Wireless biomarker devices
Monitoring chronic diseases such as diabetes and cancer requires frequent blood testing to identify and track certain biological markers. Innovations in wireless, portable and wearable sensors integrated in clothing or contact lenses could soon monitor this vital information continuously.
Houses printed from locally sourced materials
Building houses with 3D printers could help tackle the challenge of inadequate housing for 1.6 billion people worldwide. The concept of 3D printing houses has been around for a while, but new advances enable houses to be built from locally sourced materials like clay, saving time, money and energy on transporting building materials to the site.
Space internet of things
At least 10 billion active devices make up the internet of things (IoT), a number that is expected to more than double in the next 10 years. Maximizing IoT benefits in communication and automation requires devices to be spread worldwide, but cellular networks span less than half the globe, leaving enormous gaps in connectivity. A space-based IoT system could patch those gaps, using a network of low-cost, low-weight nanosatellites that orbit a few hundred kilometres from Earth.