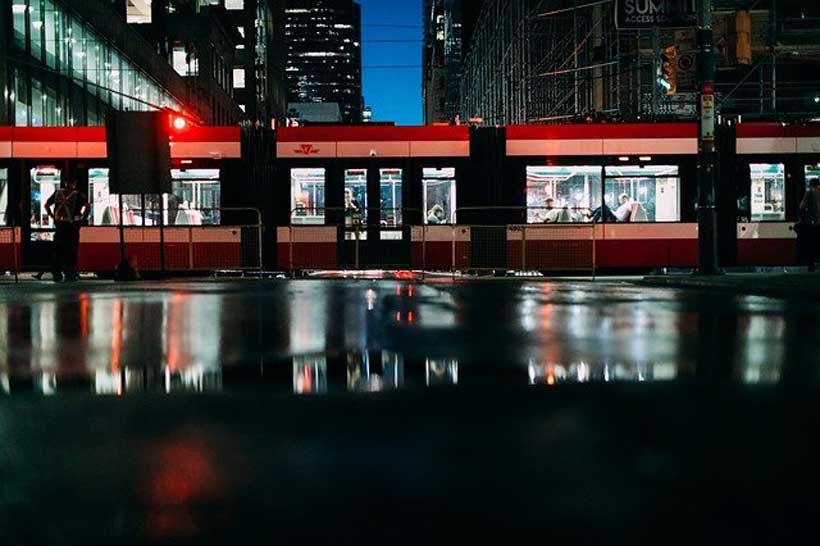 Light at the end of the tunnel: New technologies to fight the COVID-19 on transport
Disinfection robots, thermometer robots, smart tunnels, automatic passenger counting, powerful ultraviolet lamps and other examples of how new technologies reshaped public transport amid the COVID-19 outbreak.
The coronavirus pandemic has led to significant changes in many areas of life in just a few months. As the coronavirus continued to spread around the world, governments in several countries took measures to restrict movement, and people themselves tried to avoid traveling on public transport. The demand for the services of transport operators has dropped drastically. So, according to the Moovit Public Transit Index, passenger traffic in public transport on April 15, 2020 decreased in Israel by 92.1%, in Rome – by 89.2%, in Madrid – by 88.1%, in New York-by 74.8% and has not yet recovered. City residents are afraid to use public transport actively again, and their fears are fully justified. High daily passenger traffic and high frequency of contact between passengers make public transport an ideal environment for the spread of infections. The problem of fighting the spread of infections while maintaining normal life activity is particularly acute for large cities, such as Moscow or Beijing, where daily passenger traffic reaches 19.4 and 12.3 million passengers respectively. The average density of passengers on a bus or in a traincar at the same time ranges from 2 to 5 people per square meter, while, according to World Health Organization (WHO) recommendations, in order to comply with safety standards, passengers must maintain a social distance of 1.5 meters. Furthermore, virus particles can remain for a long time on public surfaces inside a bus or a traincar. Handrails on public transport are usually made of plastic, on which the coronavirus can remain up to 3 days, according to the New England Journal of Medicine. By touching them passengers increase the risk of contagion.
The key task for transport operators is to make the usage of public transport safe. To help them solve this problem came technology -all kinds of robots are widely used among innovations. With their help, it is possible to carry out disinfection effectively and safely without the involvement of staff. The Hong Kong Metro, also known as the Mass Transit Railway (MTR), together with the biotechnology company Avalon Biomedical Management Limited, has developed a disinfection robot that can disinfect even the most inaccessible places of traincars and stations. In addition to disinfection, robots can cope with more complex tasks. So, in Ningbo Lishe International Airport was tested a 5G-supporting robot-thermometer, which can measure temperature at a distance of 5 meters up to 10 people simultaneously and also identify those who are not wearing a face mask. Another innovation in many transport operators is the sanitary gate. According to Giulio Barbieri, one of the manufacturers, this is a "a tested, safe, and effective method to sanitize people and objects in just 5 seconds, killing up to 99% of any pathogenic microbes on the surfaces, including COVID-19"For example, the technology was tested in the Moscow and Dubai metros. In Moscow the clothes of the employees entering the depot were processed using a disinfection tunnel; at the same time, the territory was manually disinfected, so that the entire depot was safer for the staff.
The process of digitalization of ticket systems, which began long before the pandemic, also had a positive effect. Thanks to the competent actions of transport operators, the number of contactless payments in public transport around the world increased by 187% in the period from April to June, as evidenced by a report from Visa. Following WHO recommendations, many transport operators have made it mandatory to wear masks and maintain social distance on public transport. A number of digital technologies have been developed to comply with these rules. In the Beijing metro, compliance with a mask regime is controlled by cameras with a facial recognition system that can identify people. In addition, in the Panama Metro, observance of social distance is monitored by sensors which determine the degree of capacity of train cars. The technology called Mastria, which aggregates information from train weight sensors, ticket machines, signalling, management systems, CCTV and mobile networks for the Panama metro was developed by Alstom (a french manufacturer specializing in the production of infrastructure for rail transport) and installed almost a year ago. In just three months, thanks to artificial neural networks, it was possible to reduce average waiting times at stations by 12%. This development became particularly relevant during the pandemic. The Moscow metro is planning to introduce a similar technology. To maintain the social distance digital displays with colored indicators that reflect the level of capacity of subway cars will be installed. In the Moscow metro a new generation of traincars with an automatic air disinfection system built into climate control systems helped to reduce the risk of infection. It makes it possible to disinfect the air without disrupting the train schedule and attracting employees. The Moscow metro rolling stock consists of more than 50% of train cars with built-in UV lamps, and this percentage is constantly growing. After evaluating the effectiveness of using UV lamps to disinfect public transport, the transport operator MTA New York City Transit, together with Columbia University, launched a pilot project worth 1 million dollars on the use of disinfecting lamps. During the first phase of the project, 150 autonomous lamps were purchased and installed to decontaminate wagons, stations and buses in New York, during the second phase it is planned to install equipment in commuter rails. To carry out disinfection measures, the New York City Subway took unprecedented measures – the closure of the subway from 1 to 5 a.m. daily.
The use of robots, disinfection tunnels, digital technologies, ultraviolet lamps, and intensive work of staff – all this helped to reduce the risk of the spread of coronavirus in public transport and made a significant contribution to fighting the global problem. According to the coronavirus distribution model, developed by Imperial College London at the beginning of the pandemic, if no action had been taken by mid-March there would have been over 500,000 deaths from COVID in the UK and over 2.2 million in the USA. At the moment, in the middle of October, there are about 43,000 deaths in the UK and about 214,000 in the USA. Of course, these are high rates, but they could have been much higher if the necessary measures were not taken in time. Technological innovations already available today will continue to be used, which will make the stay of passengers on public transport more comfortable and safer, reducing the risk of the spread of any infectious disease, especially during the flu and cold seasons.
The Development of Artificial Intelligence in China: Development points and projects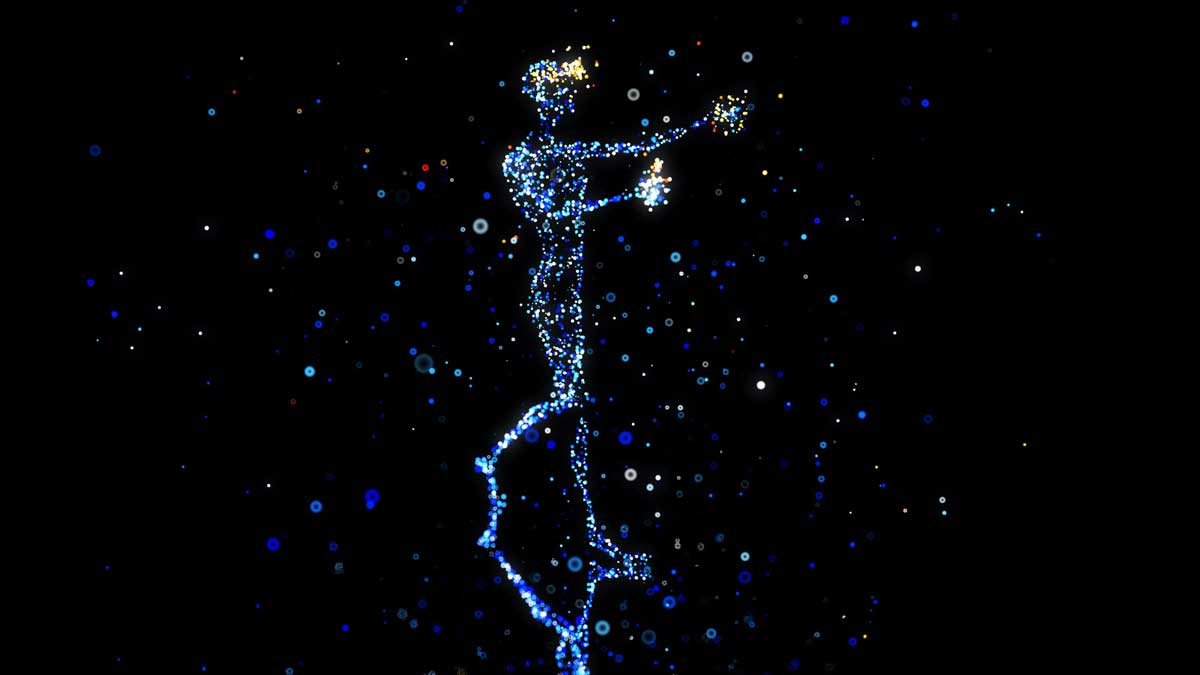 Making machines mimic or even surpass human intellectual behaviour and thinking methods has always been a scientific field full of rich imagination and great challenges. The recent great advances in Artificial Intelligence technology represented by driverless cars and the AlphaGo game have led to enthusiasm and a great deal of funding for the AI field. Considering the development bases, existing problems and opportunities of Chinese AI, strategic thinking on the progress of this industry is continuously proposed for discussion and decision-making reference.
The Internet+ action guidance opinions issued by the State Council have clearly stated that AI is one of the key development areas for the creation of new industrial models. Four Departments, in addition to the National Development and Reform Commission and the Ministry of Science and Technology, have jointly issued implementation plans for Internet+.
The development plan has been promoted in three main aspects and nine minor items. Smart homes, smart wearable devices and smart robots will all become key development support projects. The implementation plan clarifies the development priorities and support projects specific to the Artificial Intelligence industry, thus showing that this field has been raised to a national strategic level.
Considering the great attention paid by the State, increased investment in scientific research and an injection of dividends for talents are expected to accelerate industrial transformation, as facial recognition, language recognition, intelligent robots and other application segments will continue to expand and further promote their marketing.
AI has reached the peak of China's national strategy, and has shown the need to learn from the advanced Western countries' research practices to discuss, launch and implement the national plan.
In recent years, the United States of America, the European Union and Japan have successively launched numerous programmes and huge investment, covering future information technology, as well as medicine and neuroscience.
Faced with fierce international competition, China is learning from the experience of the above stated and other countries across disciplines and sectors. The agenda includes the implementation of a project that not only involves AI, but is also inseparable from life sciences, particularly neuroscience. This is so that greater resources can be concentrated on solving the most pressing social needs, such as the development of diagnostic and therapeutic methods for the prevention and treatment of brain diseases, in particular neurodevelopmental diseases, mental illnesses, early diagnosis and intervention in neurodegenerative diseases. The main research focus is on the principle of brain functioning and frontier fields relating to the prevention and treatment of major brain diseases.
As already seen, the foundation of AI involves mathematics, physics, economics, neuroscience, psychology, philosophy, computer engineering, cybernetics, linguistics, biology, cognitive science, bionics and other disciplines and their intersections. The subject of AI has a very broad and extremely rich research content, including cognitive modelling; representation, reasoning and knowledge engineering; machine perception; machine thinking and learning; machine behaviour; etc.
Various AI researchers study such content from different angles. For example, from the ones based on brain function simulation; on the application field and application system; on the system structure and supporting environment; on the distributed artificial intelligence system; on machine theorem demonstration; on uncertainty reasoning, etc. Chinese scholars have made some important achievements in machine theorem proving, hierarchical knowledge representation and reasoning, automatic planning, iris and speech recognition, extension, evolutionary optimisation, data mining (the process of extracting and discovering patterns in large datasets involving methods ranging from machine learning intersection to statistics and database systems), etc. In AI basic research, Chinese experts have great international influence. In general terms, however, the results are not sufficient, the scope is not broad and the overall influence needs to be further improved.
AI basic research is the cornerstone of sustainable development of the related technology, and only by laying sound foundations in it can we provide the driving force for the vigorous development and comprehensive upgrading in the field of its applications. AI basic research needs to be comprehensively strengthened. Innovative multidisciplinarity needs to be encouraged, and importance needs to be attached to it on a forward-looking basis.
The demand for software is an inexhaustible source of technological innovation. AI is considered the fourth industrial revolution. Its theme is three intelligences: factory, production and logistics. The main content of the Made in China 2025 plan is to establish a production line, adopt a management and operation model and start with the following five aspects: design, technology, production, service guarantee and management. The key role of AI technology in smart manufacturing can only be seen from the progress of these aspects.
The implementation of AI technology can be extended to all investment classes and subjects. For example, the intelligent development of technology applied to industrial and mining enterprises includes five points:
1) using intelligent machines (including smart robots) to replace work in hazardous, toxic, radioactive and other harmful environments and in heavy, arduous, repetitive, monotonous, high-altitude, dusty and other difficult conditions, to reduce the intensity of physical and mental work and protect workers (the health issue);
2) using AI technology to design factories and mines, production workshops, sections and equipment, as well as quickly optimise the design scheme and achieve the design intelligence of production;
3) implementing AI technology to fully achieve the production process;
4) developing an intelligent consultation and decision-making system: providing scientific advice, decision-making and management of the production process, and moving towards intelligent production and staff management;
5) researching and developing various expert systems for production planning: monitoring and control of the production process; intelligent fault diagnosis of production systems and equipment; and improvement of labour productivity and product quality.
AI developers combine the characteristics of various enterprises and promote Made in China 2025 and Internet + plans as an opportunity. They seize the historic opportunity of the second machine revolution, achieve AI and vigorously develop these fields. Smart technology and industry inject ideas into the "new" normal of the economy. There is a need to improve the research, development and innovation capabilities of AI technology in the industrial field; to develop high-level products and avoid low-result repetition and haphazard competition. We need to deepen the promotion and implementation of these technologies and make the smart industry bigger and stronger.
As a high-tech segment, AI needs to innovate policy mechanisms, management systems, market mechanisms, and performance transformation to provide an excellent environment for its and its industries' development and to accompany the healthy progress of initiatives.
Policies need to be introduced to encourage the implementation of AI in the promotion and market development of technology and to broaden the support of national policies, so that new funds and applications will be obtained and new technologies from the laboratory to the field be accelerated as soon as possible. (10. continued).
The Development of Artificial Intelligence in China: Advantages and terms of development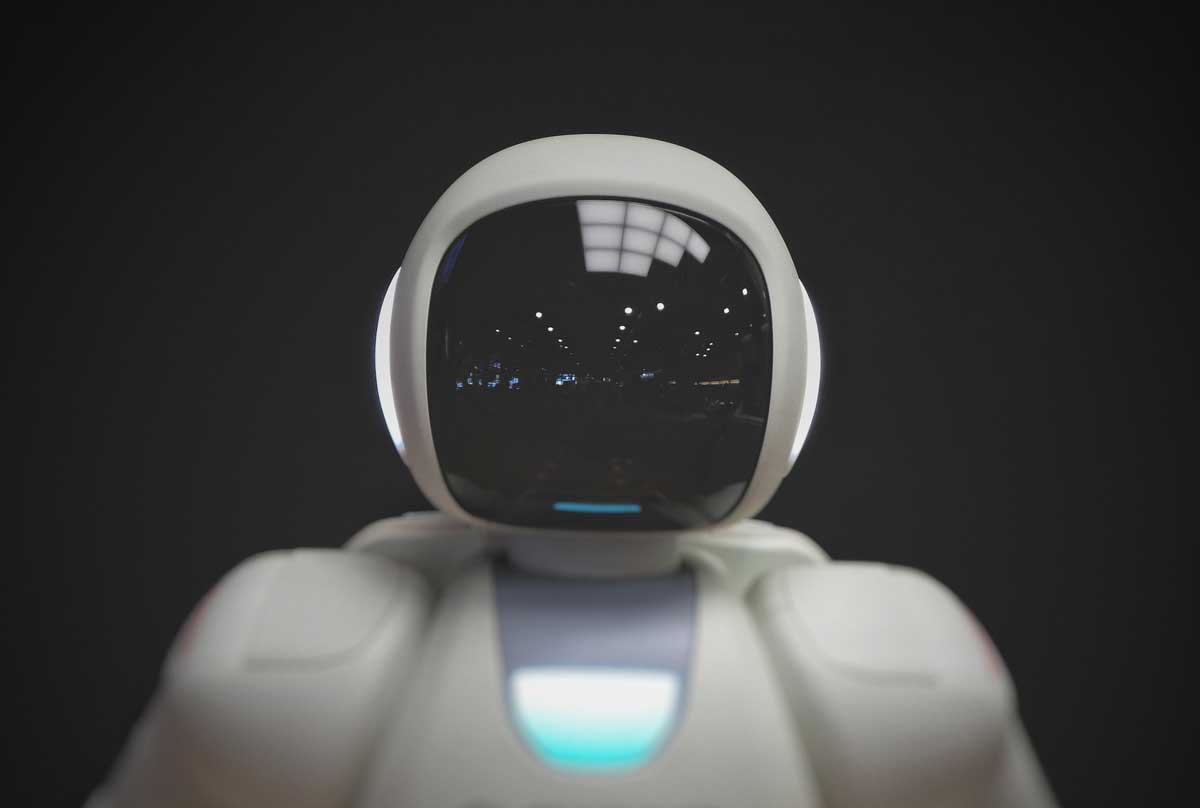 Artificial intelligence in China is facing unprecedented development opportunities and has many advantages in terms of development. Let us make a few considerations in this regard.
1) International trends
Significant progress has been made in the IT environment and the technological level of human society between big data, cloud computing and the Internet, which are closely related to AI and have developed quickly. AI has started to have a significant impact on the structure of human society and the dual human-machine environment is gradually developing into the third human-machine-intelligent machine environment. The cooperation and coexistence of humans, machines and intelligent machines will become the new normal of the social structure. Such harmonious coexistence is hopefully not only a need for social development, but also provides a distinct place for AI.
Throughout the international community, the development trend of science and technology, as well as AI, is an important sign for human society to keep moving forward after entering the IT field at every level, and is the general trend of international scientific and technological development. Recovery and development inject positive energy into China, and this is also a period of unique development opportunities for China's AI.
2) AI must be guided by the national strategy
Looking back to the process of AI development in China, we can see that the public's understanding of AI, the development of its industry, and the government's emphasis on it have all undergone major changes.
As mentioned above, the State's top leadership encourages the development of artificial intelligence. President Xi Jinping, Prime Minister Li Keqiang and others have provided great support and clear instructions to the development of AI and robotics in China and have defined target requirements. The State Council, the government and the relevant departments have formulated and released relevant strategic and development plans, such as the three-year Internet+ Implementation Plan, Intelligent Manufacturing 2025 and, in the past, the Robotics Industry Development Plan 2016-2020, etc. The national strategy and government promotion are the source of the healthy development of China's AI technology and industry. Without the country's overall political coordination, AI will be impossible to achieve since it is only with the Chinese strategic support that it will be able to make great strides.
3) Internal development needs
AI development is a need for the transformation and upgrading of national industries. The development of intelligent industry and economy requires the continuous innovation of AI. The AI industrialisation is the general trend of national development.
China's economic and social growth is facing new opportunities and challenges. The lack of dividends in labour, the advent of a society with a rising average age, the needs for elite talents and the development of key technologies must be solved one by one through development. The development of AI and intelligent machines can lead to the "replacement of humans by machines" and to industrial transformation and upgrading. It will provide new momentum and become a new trend for innovation. It cannot be said, however, that the development of AI can solve all economic and social problems, but it is safe to say that the AI industry can create good opportunities to solve the existing economic and social problems. The Chinese social progress and economic development urgently need the effective presence and participation of AI. The industrial transformation, upgrading and reconstruction of China's growth also provide a "useful place" for the development of AI technology and industry.
4) The advantage of intellectual resources
Although China's AI has started late and has gone through a long and winding development path, it has unique advantages in terms of intellectual resources.
Firstly, AI focuses on software and the Chinese have a good tradition and special wisdom in this regard. Wu Wenjun, known as the father of Chinese Artificial Intelligence, has emphasised that China is not only suitable ground for the mechanisation of mathematics as a typical mental work, but also fertile ground for the mechanisation of all kinds of AI. Ancient China was the birthplace of the transformation of mental work into factual achievement – although it was seen as an intellectual achievement and not as a practical application: suffice it to say that gunpowder was not used in wars, but was mostly used in recreational events.
Secondly, China currently has sound foundations, effective means and a wealth of experience necessary to develop the true mechanisation of mental work. The shushu method (by "art of predictions" we mean a series of methods for predicting the future developed in pre-imperial China, which played a significant role in the history and culture of the country), used to study even mathematics in Chinese history, is similar to the algorithm currently used to study AI.
China has a huge Internet user base, the largest number of netizens and talents, who form an important advantage in terms of resources of the AI group. Netizens are people who share a common interest and active engagement in improving the Internet, thus making it an intellectual and social resource. The term was widely adopted in the mid-1990s as a way to describe those who inhabit the new geography of the Internet. Internet pioneer and author Michael F. Hauben is credited with coining and popularising the term.
Thirdly, a large number of repatriated experts sent by China to study AI abroad have become the cornerstone and the academics of research and development on the subject, and are also extremely important for the industrial application and training of a new generation of teachers and professors.
Fourthly, China's pro-reform and opening-up development environment will continue to attract more overseas students and foreign experts engaged in this field to join the common path of improving AI on a global scale.
China's AI technology and industry is in the best period of development opportunities, provided that the talent strategy is well formulated and implemented, so that there is no longer the need to go abroad to learn, and a national school can be created.
5) The preliminary foundation of the industry
Compared with the robot industry, China's AI industry started very late, but in recent years it has made great progress in its research achievements and industrial transformation, which is not in the same situation as it was years ago. In the current context of deep development and wide application of big data, cloud computing and the mobile Internet, national and foreign IT companies have seized the opportunity to implement the AI industry. Taking the smart voice sector as an example, its potential market is worth 10 billion US dollars: China's Baidu, and the US Amazon and Google are conquering the top positions, and competition from smart voice cards of technology giants has begun to take shape.
The increase in the size of China's voice industry is mainly due to the following three reasons: (i) the government's political and financial support for the research, development and industrialisation of intelligent voice technology has created a favourable environment for the development of the voice industry; (ii) voice technology suppliers continue to optimise product performance, further deepening the application of intelligent voice in vehicle information service systems, smart homes and other fields; and (iii) the popularisation of 5G networks (5th Generation), big data development and cloud computing provide a strong guarantee for intelligent voice applications. These three reasons are also the fundamental basis for the development of this industry in China.
At present, information technology giants take intelligent voice as an entry point and proactively implement development in the field of AI. Internationally, Internet companies such as Google, Apple, Microsoft, Amazon, IBM, Facebook, etc., which have proactively promoted the research, development and application of intelligent voice technology, have taken this as an entry point to initiate the scheme of the entire AI field. At the same time, Chinese national companies such as Baidu, Tencent, Alibaba, iFLYTEK, Xiaoi Robot, Spichi, Yunzhisheng, BGI and Jietong Huasheng are proactively implementing AI based on intelligent interaction (voice and text).
Besides the intelligent voice industry, China also has some innovative products and industries in other aspects of natural language processing. Furthermore, image processing, machine learning, smart driving, smart home, smart sensors and other fields have also been planning the arrangement of elements that will make China's related software independent. China's AI industry is gradually taking shape and its standardisation also needs to be strengthened.
6) Financial Assistance
With the fast development of the economy and the unprecedented improvement of national strength, China's monetary and financial supply has a respectable international status and has invested massively at home and abroad. In recent years, the national capital market has paved the way for the development of the AI sector. With such progress, it will be able to create cutting-edge industries. These new giants of national entrepreneurship could evolve exponentially in a short time. At the same time, a talent or a business idea could sprout from even a small company or a single, as yet unknown manufacturer.
The capital market's enthusiasm for intelligent robots has caused the stock horizon to show a rare pattern. Investment in the robotics industry has increased and the amount of robotics industry's financing has more than tripled. At the same time, the number of mergers and acquisitions in the robotics industry is also increasing year by year. Many listed companies have been involved in the mergers and acquisitions of robotics companies. Some national companies have started to turn to foreign markets, thus giving way to a larger scale of development.
With the further implementation of the Made in China 2025 plan, the potential energy of China's robotics industry will be further released. There are signs that once the country has fully introduced an AI strategy, national and foreign financial capital will be invested in the AI industrial chain with the same enthusiasm as for intelligent robots. (9. continued)
New archaeology dives into the mysterious demise of the Neanderthals
BY SARAH WILD
For more than 350 000 years, Neanderthals inhabited Europe and Asia until, in a sudden change by evolutionary standards, they disappeared around 40 000 years ago. This was at around the same time the anatomically modern human Homo sapiens emerged from Africa.
With their distinctive sloped forehead, large pelvis and wide noses, Neanderthals leave in their wake one of the great mysteries of human evolution.
They lived during the middle to late Pleistocene Epoch, about 400 000 to 40 000 years ago. Neanderthals lived in Eurasia with traces discovered as far north as present-day Belgium and south to the Mediterranean and southwest Asia.
They were not the only hominid (human-like) species in existence on the planet at the time. Other archaic human groups such as Homo floresiensis and Denisovans, also walked the earth.
Human species
'At the time of the Neanderthals, there were several human species and suddenly 40 000 years ago, all disappeared but one,' said Prof Stefano Benazzi of the University of Bologna, Italy.
He is a physical anthropologist leading the Horizon-funded SUCCESS project to research the earliest migration of Homo sapiens in Italy. 'It's important to understand what happened,' he said.
We already know more about Neanderthals than any other extinct humans, thanks to thousands of excavated artefacts and fossils, as well as several nearly-complete skeletons.
There are a number of competing theories as to why the Neanderthals disappeared, such as climate change, the aggression of Homo sapiens, possible competition for resources, or even that Neanderthals disappeared because they interbred with Homo sapiens. Some human populations alive in Europe and Asia today have as much as 3% Neanderthal DNA.
Benazzi investigated what happened to Neanderthals in Italy around the time that Homo sapiens arrived out of Africa.
'In Italy, we have a lot of (dated) archaeological sites, and we have a good overview of the different (technological) cultures falling in the time period of interest,' he said.
Neanderthal extinction
A number of scholars argue that climate change may have pushed Neanderthals towards extinction. While that may have been true in other places, it was not the case in Italy, Benazzi explained.
The SUCCESS project analysed the pollen from paleolake (ancient lake) cores using minerals collected from ancient stalactites. These calcium icicles which hang inside caves are effectively climate time machines, and researchers can decode what the climate was like when they formed.
Through this approach, the SUCCESS project reconstructed the paleoclimate (prehistoric climate) between 40-60 000 years ago. In contrast to ice-core analysis from Greenland, there were no data indicating catastrophic climate change in Italy, making it unlikely to have killed off the Neanderthals.
They closely examined a period of around 3 000 years when populations of Neanderthals and humans may have co-existed by excavating seven sites they once inhabited. They investigated the cultural and tool-making differences between the last Neanderthals and the first Homo sapiens in Italy.
Homo sapiens in Italy used specific types of technology including artefacts such as shell ornaments and projectiles like arrowheads. In fact, SUCCESS unearthed the earliest evidence for mechanically delivered projectile weapons in Europe.
Weapons mismatch
Neanderthals would have found themselves at a severe disadvantage to their Homo sapiens relatives in terms of weapons technology. However, that meeting in Italy may never have happened.
Recently discovered remains in southern Europe show that at least one Neanderthal had been alive 44 000 years ago while the oldest Homo sapiens remains have been dated to 43 000 years ago. It is possible that they overlapped, but none of the current evidence shows that, Benazzi said.
Each region is different. 'The result we get here (in Italy) doesn't mean that we're going to get the same results elsewhere,' he said.
In the PALEOCHAR project, Carolina Mallol, a geoarchaeologist at the University of La Laguna in Spain and currently a visiting professor at UC Davis in the United States, is raking through the ashes of time, seeking traces of Neanderthals' lives and hints of their demise.
Fire sediments
The goal is to study microscopic and molecular charred matter from ancient fire sediments to see what organic material they left behind.
'The handicap of the archaeologist is that the human world is organic, and we can't get at it,' said Mallol, who studies Neanderthal sites such as El Salt and Abric del Pastor in Spain.
When organic matter, such as meat or plants, is thrown in a fire, the heat dehydrates it, ultimately destroying its DNA and proteins. But fatty molecules called lipids can survive if the fire does not get hotter than about 350°C, as Mallol and colleagues show in their investigations.
'PALEOCHAR was designed to explore how far we can take the analytical techniques to squeeze molecular information from the organic black layers (in the fire),' she said.
Paleolipidomics (the study of ancient fats) has been used to study lipids in Roman amphorae, Egyptian mummies and even prehistoric leaves.
Biomarkers library
When it comes to ancient human sediments, 'we are the first ones to apply (these techniques) systematically,' she said. They also expanding the known lipid biomarkers, which are like molecular "barcodes" specific to species, families or even metabolic pathways.
'With biomarkers, you can distinguish herbivores from carnivores, conifers from angiosperms,' she said.
Mallol and colleagues set up the world's first AMBILAB, which stands for the Archaeological Micromorphology and Biomarkers Research Lab, based in Tenerife, Spain, which trains researchers in the techniques of soil micromorphology and lipid biomarker analysis.
The questions about Neanderthals, such as why they went extinct, are very ambitious, said Mallol. 'Those questions require that you first determine who they were and how they lived with a lot of information –– and we don't have that information yet,' she said.
With each new piece of information, archaeologists and scientists burrow deeper into the mystery of why our closest relatives suddenly disappeared while Homo sapiens managed to survive.
Research in this article was funded via the EU's European Research Council and this article was originally published in Horizon, the EU Research and Innovation Magazine.