Cambodia: practical ideas for MSMEs on how to recover from the COVID-19 pandemic
The Ministry of Industry Science Technology and Innovation (MISTI) and the United Nations Industrial Development Organization (UNIDO) have jointly published guidance for micro, small and medium enterprises (MSMEs) on recovery from the COVID-19 crisis in the Khmer language. The materials are based on the guidance notes, factsheets and checklists in UNIDO's Responding to the COVID-19 Crisis.
The launch event, presided over by Cham Prasidh, Senior Minister and Minister of MISTI, brought together more than 100 representatives from UNIDO and the Ministry. Prasidh applauded UNIDO for developing and sharing the materials and specifically to the UNIDO Cambodia Country Office for working closely with his team to translate materials into the national language. He said, "The guidelines and technical notes are very useful and valuable materials for MSMEs to use in adjusting business operations in response to COVID-19 pandemic in order to ensure business continuity in the new normal. I strongly admire UNIDO for making these public goods."
The COVID-19 pandemic has already caused significant economic losses to the world including Cambodia and major economic sectors such as garment, tourism and investment have been infected. In response to this situation, UNIDO developed and launched 'Build Back Better' materials in June 2020.
Narin Sok, UNIDO's Country Representative, said that materials provide practical ideas for enterprises on where to begin and how to continue on a path of recovery, while also strengthening business continuity planning processes. He expressed UNIDO's continued support for the Royal Government of Cambodia and MSMEs through UNIDO's current and upcoming projects and programmes to develop and implement the economic recovery plan during the COVID-19 crisis.
Oxfam Calls for Wealth Tax on Billionaires to Benefit Women in Informal Sectors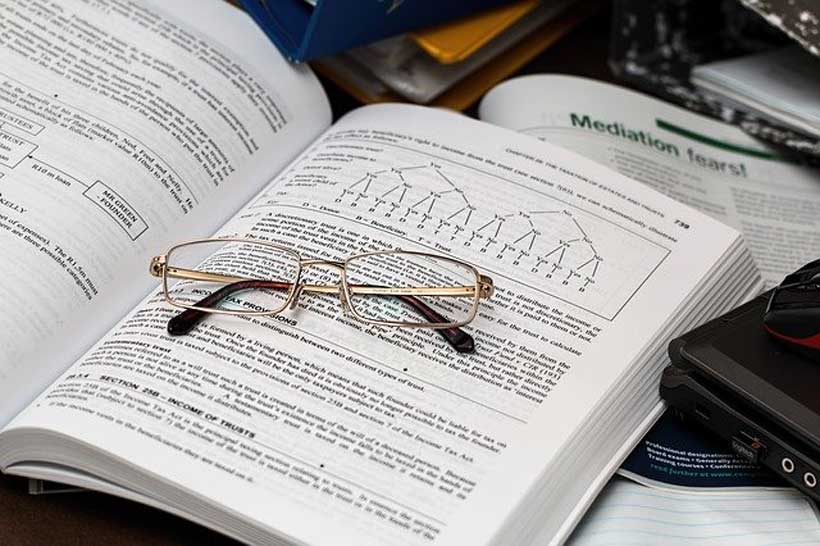 Oxfam International Executive Director Gabriela Bucher today called for a wealth tax on billionaires to benefit women plunged into poverty by the pandemic, in her remarks during a session on gender parity at the World Economic Forum Annual Meeting 2022 in Davos-Klosters.
Bucher noted that "some industries are in fact doing extremely well and billionaire wealth has risen greatly during the two years of the pandemic but, on the other side, women have been left out" as millions, especially in the Global South, lost their jobs in the informal sector. She noted that achieving gender equality will now take 136 years, with the pandemic pushing back progress by a generation.
Bucher called for structural changes to the economy, such as through taxation. "By and large those profiting at the top are mostly men and the whole system is really structured on the shoulders of women in the sense of unpaid care work," she said. "We advocate taxing wealth to fund solutions", she said. The key "transformative policy" that needs funding is childcare to enable women to work, along with a push to get girls back into education, and more women and girls vaccinated in the Global South.
Bucher noted the need to tackle the "pandemic of domestic violence" which affected one in two women during COVID-19, according to the UN. She also called for the rights the International Labour Organization grants to organized labour to be extended to workers in the informal labour.
Reflecting a positive perspective from the Global North, Jonas Prising, Chairman and CEO of ManpowerGroup, pointed to ways in which the pandemic could benefit gender parity. "Many organizations have realized that in-person presence in the workplace does not equate to productivity," he said, adding: "The lasting legacy of the pandemic is going to be greater flexibility, which we think will enable women to participate easier in the absence of support structures such as childcare."
However, that flexibility has to be well-managed to ensure that those working outside the office are not at a disadvantage when it comes to promotion. Meanwhile, said Prising, in the current environment of a skills-short labour market, essential workers are seeing their wages rise. This will benefit women seeking to get back into the workforce, he said. "Employers are looking for skilled workers. Women are more skilled and more educated than men yet are 20% under-represented, so employers will understand they need to attract female talent into their workforces."
Stephanie Trautman, Chief Growth Officer of global tech company Wipro, highlighted the inconsistency in how companies promote men and women. "For a long time, we promoted men based on their potential, we promoted women based on their performance," she said. However, in the past 12 months the company has doubled the number of women in leadership positions, unlocking tremendous untapped potential.
"We have to be purposeful without necessarily being quota-driven," she said, "because I don't think women want that. We want to be in leadership positions because we deserve to be in leadership positions". Trautman also noted that "we need to be deliberate about training and development, helping women come in and out of the workforce throughout their careers".
Steve MacMillan, Chairman and CEO of medical device and diagnostics company Horologic, emphasized the importance of getting the right data to reveal gender gaps and challenges. He criticized the "single-minded focus" on the single metric of COVID-19 cases during the pandemic, which have "closed our eyes" to the many other issues facing women. For example, more than 1 billion women did not see a health professional during 2021. "We can count the number of COVID cases in every country by day, but we can't count how many women are getting raped, how many women are coming down with HPV, how many women are being abused at home. There are so many other things that we are missing."
Human Consequences from the Fragmentation of the Global Economy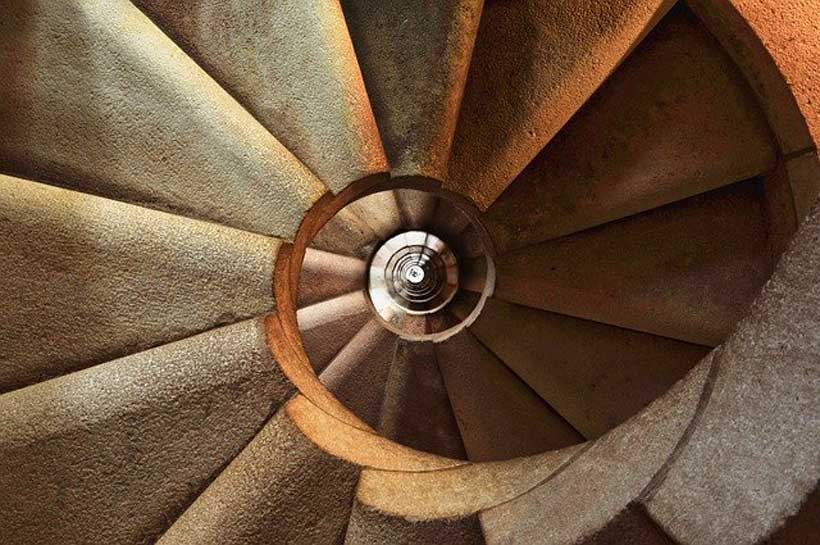 The World Economic Forum's Community of Chief Economists expects lower economic activity, higher inflation, lower real wages and greater food insecurity globally in 2022, pointing to the devastating human consequences of the fragmentation of the global economy.
Reversing previous expectations for recovery, the majority of respondents to the latest survey expect only a moderate economic outlook in the United States, China, Latin America, South Asia and Pacific, East Asia, sub-Saharan Africa and the Middle East and North Africa in 2022. In Europe, the majority expect the economic outlook to be weak.
The choices of both business and government are expected to lead to greater fragmentation in the global economy and unprecedented shifts in supply chains, creating a perfect storm of volatility and uncertainty. These patterns are expected to create further difficult trade-offs and choices for policy-makers, and – without greater coordination – shocking human costs. These are the key findings of the World Economic Forum's quarterly Chief Economists Outlook, published today.
"We are at the cusp of a vicious cycle that could impact societies for years. The pandemic and war in Ukraine have fragmented the global economy and created far-reaching consequences that risk wiping out the gains of the last 30 years. Leaders face difficult choices and trade-offs domestically when it comes to debt, inflation and investment. Yet business and government leaders must also recognise the absolute necessity of global cooperation to prevent economic misery and hunger for millions around the world. The World Economic Forum's Annual Meeting this week will provide a starting point for such collaboration", says Saadia Zahidi, Managing Director at the World Economic Forum.
Higher inflation, lower real wages and food insecurity

The war in Ukraine, continued surges of COVID-19 variants and associated supply shocks are impacting expectations on inflation. The majority of chief economists surveyed by the Forum expect high or very high inflation in 2022 in all markets except China and East Asia – with 96% expecting high or very high inflation in the US, 92% for Europe and 86% for Latin America. In parallel, two-thirds of chief economists expect that average real wages will decline in the near term in advanced economies, while one-third are uncertain. Ninety percent of those surveyed expect average real wages to fall across low-income economies.
With wheat prices expected to increase by over 40% this year and prices for vegetable oils, cereals and meat at all-time highs, the war in Ukraine is exacerbating global hunger and a cost-of-living crisis. Over the next three years, chief economists expect food insecurity to be most severe in sub-Saharan Africa and in the Middle East and North Africa. At the current trajectory, the world is on track for the worst food crisis in recent history, compounded by the additional pressure of high energy prices.
These expert predictions are echoed in the experience of the general public. A recent 11-country survey, conducted by Ipsos with the World Economic Forum, reveals high levels of public economic pessimism in the face of a cost-of-living crisis. Twenty-five per cent of the public say they are finding it quite or very difficult to manage financially, ranging between two-thirds of Turkish citizens and 16% of those in the US and Germany. The largest group (34%) say they are "just about getting by". Only 11% say they are living comfortably while three in ten (29%) feel they are doing alright.
Expectations of price rises are also widespread across all 11 countries – almost four in five people expect the cost of their food shopping to increase, while three-quarters expect rises in utility bills such as gas and electricity. For most countries, a rise in food prices is the area households say would have the biggest impact on their quality of life – this is the case for the US, Canada, Italy, Japan, Australia, Poland and Turkey. In the remaining four countries (Britain, Italy, Germany and Spain) an increase in utility bills would have the biggest effect.
A difficult balancing act for policy-makers

Faced with the challenge of containing inflation without tipping economies into recession, chief economists are divided. While a majority (57%) agree that the risks associated with higher inflation in low-income economies outweigh those associated with short-term contraction due to monetary tightening, opinions of the effects in high-income countries are more divided.
With fiscal spending set to increase in many countries to deal with current developments, balancing the risks of a cost-of-living crisis with higher debt is a key challenge for policy-makers. In advanced economies, 54% of chief economists expect energy price subsidies while 41% expect food price subsidies. In low-income economies the vast majority feel that food price subsidies will be necessary (86%), while 62% expect energy price subsidies. However, this necessity will need to be squared against a higher risk of debt default (81% see an increased risk of this for developing economies).
With the World Bank expecting energy prices to rise by more than 50% in 2022, before easing in 2023-24, policy-makers are faced with balancing the risks of energy insecurity against the transition to greener energy. Most chief economists surveyed expect policy-makers to try and tackle both challenges simultaneously. However, a clear majority of respondents expect a prioritization of energy security based on carbon-intensive sources rather than greener sources across all regions except Europe and China.
Fragmentation and politicization of supply chains

As supply chains enter their third year of disruption, governments and business are rethinking their approach to exposure, self-sufficiency and security across their supply chains. Chief economists consider it likely or highly likely that multinational companies will both localize and diversify their supply chains in the next three years, realigning them along geopolitical fault lines.
The November 2021 edition of the Chief Economists Outlook identified "deglobalization" as an emerging trend driven by the impact of the pandemic. The war in Ukraine and its geopolitical and economic fallout is accelerating these trends, with declining physical integration and increasing friction in the virtual space. A majority of the chief economists polled for May's Outlook expect higher fragmentation in the markets for goods, technology and labour in the next three years, while most expect services to remain stable or be more globalized.
Four futures for economic globalization

An additional World Economic Forum report, published today, maps out possible trajectories for globalization in the coming five years. Four Futures for Economic Globalization: Scenarios and Their Implications outlines how the nature of globalization may shift as economic powers choose between fragmentation or integration in both the physical and virtual dimensions of the world economy. The four scenarios are as follows:
Globalization 5.0: Reconnection describes physical and virtual integration – a new form of globalization that couples integration with stronger national safety nets and alignment on global frameworks for tax and technology.
Analogue Networks: Virtual Nationalism describes physical integration and virtual fragmentation – a potential future in which trade, especially in strategic commodities, is secured but a tech race, cybersecurity concerns and uncoordinated regulation lead to virtual disintegration.
Digital Dominance: Agile Platforms describes physical fragmentation and virtual integration, as the physical movement of goods and people regresses and large global platforms dominate global economic activity.
Autarkic World: Systemic Fragmentation describes both physical and virtual fragmentation relative to today, as leaders turn inwards and seek to exert greater control over production, services, people and technology.
The report calls for "no-regret actions" by policy-makers such as: global cooperation on the climate crisis; investment in human capital to prepare populations for a range of economic futures; and developing resilience through greater economic integration, knowledge-sharing and diversification.
Europe is Lagging in the Race to Dominate the Plant-Based Foods Market
Despite having a lead in potential consumers, high tech 'alt-meat' is mostly produced elsewhere
Europe has a good head start in the global trend towards plant-based sustenance. Over the past five years or so, various reports indicate the number of vegans across Europe has at least doubled – but the strongest growth has come from a segment known as 'flexitarians.' This demographic seeks to reduce their consumption of animal protein (of all kinds, including dairy) and is in favor of vegetarian or vegan diets but the average flexitarian doesn't necessarily put any label on themselves. These are people who might occasionally eat fish (pescatarians) or have animal meat once a week or once a month. The point of 'flexitarian' is in the title. These people are flexible but are definitely eating less animal protein. One study from a vegan publication shows that as many as 30% of western Europeans could be in this flexitarian category. Austria and Germany, along with Portugal, were highest on the list and the reason cited by people in those nations for choosing a flexitarian diet was first personal health, which was followed closely by a desire to work towards a sustainable environment. Flexitarians, in addition to the already committed vegetarians and vegans, are turning Europe into a stronghold for a global trend. It's surprising to consider that possibly as many as a third of Western Europeans have begun considering themselves 'post-meat eaters;' in some way – to a greater or lesser degree – part of the plant-based diet revolution.
It's not easy to find accurate statistics for dietary preferences, but if the 30% figure is even close to correct, such numbers are impressive and hard to find on any other continent. But here's the problem: Europe doesn't appear to be keeping pace in the alternative protein industry. In other words, the firms that are increasingly beginning to dominate among the impressive vegan statistics of Europe are mostly not European companies. The high-tech specialized so-called 'new meat' producers have until recently been mostly from the US, but Israel is now in the lead with startups there producing both plant-based 3D printed meat, as well as cell-based cultivated meat. Meanwhile in the US, business reports indicate that American conglomerates in both processed foods and the animal meat industry are investing heavily in alternative protein manufacturers, and absorbing them into their food empires. In short, unless Europe steps up its innovation and production game, the continent could be left in the unenviable place of having the planet's largest number of affluent plant-based diet consumers, who are purchasing products from non-European sources.
The first thing European companies either currently in the market or considering a move into the alternative protein market should do is examine the competition closely. Why are the aforementioned Israeli companies taking a commanding lead? One reason has to do with technology. The combination of AI algorithms and 3D printing is producing a product that's being hailed as the closest humankind has ever come to replicating animal protein. But beyond that, there are corporate philosophy and ideology changes at play. Instead of any frontal assault on meat-eating or even a passive-aggressive guilt trip strategy linked to the unsustainability of the meat industry, animal welfare, or the benefits to human health from reducing or eliminating the consumption of animal protein, Israeli startups are focusing on taste and texture. Their website features large pictures of what look like slices of delicious beef, sizzling kababs and plump sausages. And they unashamedly tell you that they are attempting to recreate meat. The company's mission statement notes that people should be able to enjoy our evolutionary meat-eating heritage, and continue savoring the tastes and textures of animal flesh – but via high-tech science, not animals. There is no whiff of 'preaching' to the approach and instead you'll only find mentions of the benefits to health and the environment after being presented with advertising copy that highlights the smell, taste, and mouthful of their alternative meats.
This marketing approach obviously would not work if the products being offered were not as advertised. But from reports that include a recent article in the Guardian featuring celebrity chef Pierre Marco White, these 'alt-meat' products are indeed living up to the hype. The Guardian's Zoe Williams in her review on 3D printed meat notes that "the mimicry is extraordinary." And is, "certainly the closest synthetic approximation yet." Also quoted in the article was Ben Bartlett, a chef and barbecue expert who attested to the difference between this new species of meat substitute and what's come before saying, "I judge on taste, texture and appearance – I've had so many bland and dull plant products. Then suddenly this came along and I was marking them 9s and 10s." The plant-based future predicted by so many does seem to be slowly becoming reality, and animal protein substitutes are supercharging this future. Those with the right products and the right marketing stand to reap significant economic benefits while contributing to a healthier tomorrow. At present, however, Europe is lagging… which is unfortunate considering its strong position on the consumer front.