Cambodia: practical ideas for MSMEs on how to recover from the COVID-19 pandemic
The Ministry of Industry Science Technology and Innovation (MISTI) and the United Nations Industrial Development Organization (UNIDO) have jointly published guidance for micro, small and medium enterprises (MSMEs) on recovery from the COVID-19 crisis in the Khmer language. The materials are based on the guidance notes, factsheets and checklists in UNIDO's Responding to the COVID-19 Crisis.
The launch event, presided over by Cham Prasidh, Senior Minister and Minister of MISTI, brought together more than 100 representatives from UNIDO and the Ministry. Prasidh applauded UNIDO for developing and sharing the materials and specifically to the UNIDO Cambodia Country Office for working closely with his team to translate materials into the national language. He said, "The guidelines and technical notes are very useful and valuable materials for MSMEs to use in adjusting business operations in response to COVID-19 pandemic in order to ensure business continuity in the new normal. I strongly admire UNIDO for making these public goods."
The COVID-19 pandemic has already caused significant economic losses to the world including Cambodia and major economic sectors such as garment, tourism and investment have been infected. In response to this situation, UNIDO developed and launched 'Build Back Better' materials in June 2020.
Narin Sok, UNIDO's Country Representative, said that materials provide practical ideas for enterprises on where to begin and how to continue on a path of recovery, while also strengthening business continuity planning processes. He expressed UNIDO's continued support for the Royal Government of Cambodia and MSMEs through UNIDO's current and upcoming projects and programmes to develop and implement the economic recovery plan during the COVID-19 crisis.
5 Steps How to Build an International Brand
As you might find yourself succeed in doing business in your country, you will likely start thinking about going further in this direction. Yet, what can go after the initial success then? The answer is quite simple and that would be the international success. As you manage to pull a great revenue in your country, you can do just the same in another one. That's exactly what many other entrepreneurs like you have been thinking about within the past few years. Internationalization does open a lot of other opportunities aside from the potentially boosted revenue. But what is the most effective way to expand internationally and how can you do that? Let's find out!
Essentials of Getting Global
With our extremely fast-changing and interconnected world, doing business internationally is a relatively safe venture with a potentially huge payoff. One of the best ways to start doing international business is to establish your presence in another country. And the best way to do that is to take smaller steps, such as launching your brand. Branding, in turn, largely consists of marketing and other communications with your customers. Thinking about the international expansion this way largely simplifies the whole deal as there is a couple of proven tricks that tend to work in nearly every situation. Here are some of them.
Studying your brand. You might say something like "what? Why would I need to study what I have created myself?" Yes, that does sound absurd, yet, the point here is that no matter how well you know your brand, your customers look at it from a totally different perspective, which turns the perception of your brand upside down. You must, hence, to study your brand thoroughly not as its creator and owner but as a customer who's going to follow it and buy the related products. This will make your job of appealing to the foreign audiences much easier as all you'll have to do is to transform (or not) your brand to make it attractive in your target country.
Studying the new audience. This is the second basic ingredient of a successful branding and marketing campaign. Obviously, you must know your audience before you go. By doing so, you will find out what people you plan to sell your products to like and what they need. Learn the consumer trends of your target country, the buying power of people there, and how people are influenced by various means of media communication. Combined with the knowledge of your brand, you'll be able to move further to the next step, which is (possible) brand transformation.
Changing your brand coherently. After you learned how your brand is perceived by your already established audience, as well as your potential audience in the new country, you might want to adapt your brand to new customers. You might not change it at all, or you might want to make a complete rebranding. The main point is that don't try to sell fish of what you're selling is meat. If originally your brand is about fast food, it won't sell as healthy food in another country as people will likely get confused and choose to simply pass your brand by.
Learn about localization and apply it. While a mere translation might be enough for the formal parts of your brand, such as the documents and licenses, it will certainly not be enough for the marketing campaign and branding. Essentially, you can transform your brand any way you like, but you must certainly address the best translation services with experts in localization. This way, you'll be able to adapt your brand to the cultural norms and perception of your audience exactly as it's needed to be appealing.
Partner with local professionals to present your brand. Those might be the marketing specialist or the local celebrities that agree to advertise your brand. In any case, there must be local internal support for your brand. As you work with people in their native country, they'll be able to help you make your marketing campaign and branding as efficient as it can be.
Be Patient, Move Slowly
The most important thing you must understand that despite the world turning fast and changing rapidly, quick results of your international branding are very unlikely. The studying phase might take quite a lot of time and that only takes two out of five steps. Yet, however challenging it might be, it's also rewarding as time is money and as you invest enough time, you'll get a return as a similar amount of revenue. So, make sure to take baby steps and brand thoroughly, no matter how slow it might seem in the short run.
10 Reasons Why Learning a New Language Can Make You a Successful Entrepreneur
Like for any other person, learning new skills for an entrepreneur is very important as the current world is extremely dynamic, so constantly improving oneself is a must today. At the same time, in business, internationalization becomes a trend, so all skills related to that become extremely valuable. And one of such skills is a new language, of course. There's a vast number of arguments and facts, both scientific and non-scientific, in the favor of learning a new language for anyone. Yet, this skill might become vital for the entrepreneurs within a few years to come, and here are some of the reasons.
The Role of Languages for Entrepreneurs
Just like the world today, entrepreneurs are very dynamic people that never stop learning and keep exploring new horizons. Learning languages might be especially useful to the entrepreneurs as it largely stimulates the brain to work faster and distribute the concentration when performing numerous tasks at the same time. Yet, these are only the most considerable reasons for an entrepreneur to learn at least one more language. Here are ten other reasons to learn languages if you're considering starting your own business.
Thinking outside of the box. As you learn a new language, familiar things are viewed from a different perspective. Such perspectives might seem like minor details, but they play a huge role on a bigger scale. As you learn to perceive the things you know from the perspective of another language, it becomes much easier to look at anything differently.
Improved communication skills. Now when you're able to look at things from a different perspective, you can communicate your thoughts and ideas based on how your partner might perceive those thoughts and ideas. Basically, you are able to step into your communication partner's shoes and hear what you're saying from his or her standpoint.
Traveling made easier. While learning, you can travel much easier as you'll unlikely stumble upon such a thing as a language barrier, which is still relevant today. You might get yourself lost in translation only in very exclusive cases when you travel to a very isolated area where a very specific dialect is spoken. Otherwise, you'll be able to travel to a new country easily as soon as you learn a new language. This is especially important for entrepreneurs who want to go international.
Fewer problems with travel documents. It might be easier to communicate with people on the streets in the country you travel to as you learn a new language. But remember that you first must enter this country before you can even do that. That's when you have to understand the essentials of traveling documents. Even if you work with some of the best document translation services over here, you might still need to know what's there in your papers. So, learning a new language might be of vital importance.
Use more learning materials. Learning languages is important, yet, there are many other skills for an entrepreneur to master. But not all of the materials to help you do that might be available in your native language. So, learning a new language can and should also be done for the learning's sake itself.
Improved decision-making. Like it was said before, learning a new language allows you to look at things from a new perspective. For you as an entrepreneur, this also means that you can think certain decisions over from that different perspective, which might be more efficient in the end.
Learning on the go. As you expand your business into a country that uses the language you're familiar with, you can learn from the experiences of other businesses in this country. For example, you can learn how the media communicate something new on the market and do something similar to yourself, thus, becoming more successful with your marketing campaign.
Swifter thinking. Again, when you decide to go internationally, you might find yourself doing that along with your competitors. As you're more familiar with the language of the country you plan to enter, you're having a huge heads-up before the competitors that don't speak that language. The competition becomes simpler for you as you become the first one to get a more sufficient idea for your business.
Reputation boost. You will certainly look like a person who can make some considerable effort and learn a new skill, which is never an easy feat. At the same time, if you show that you can communicate with your customers in their language, you will gain their attention and praise as a business that respects other cultures.
Finally, because why not? There's so much to do in the world, so why not make learning a new language one of such things? You never know what might get handy for you at any given moment. Considering that learning a new language is a very useful skill on its own, it will very likely become a handy skill to you as an entrepreneur.
See the World and Speak to It
As you steadily improve personally and as a professional over time, you might find yourself being able to learn and master nearly anything that comes in your way. And confidence is a very important factor in human success. Lots of people fail simply because they are too shy and doubting to try. You, on the other hand, are open to all the opportunities the world can offer you when you set yourself to constantly learn and progress with this ever-changing and rapidly moving world.
4 Steps to a Successful International Expansion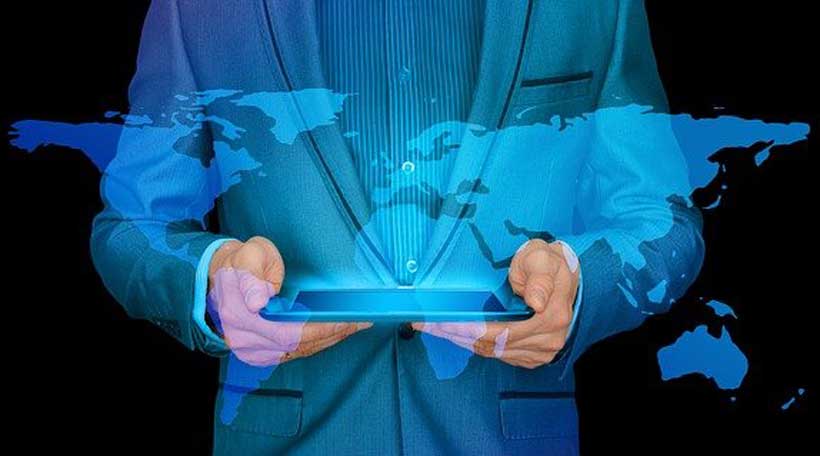 Doing business internationally is not only a trivial thing nowadays but is also a must for many entrepreneurs who want to go further and develop their venture. With a number of benefits that the business internationalization offers, opening a company in another country is a challenge to take that, however, strongly pays off in the future. But in business, like everywhere else, going to another country means stepping into an unknown land, which is unpredictable and might pose a variety of hazards. However, if you go there prepared, this should not be a problem. The main thing to remember is to look for solutions right away, rather than merely for the problems that might expect you in another and not-so-well-known country.
Main Ingredients of the International Business Campaign
Obviously, you always have to take certain challenges prepared, especially those that imply the investment of time, effort, and money. In business, there's almost no room for improvisation. You must have a plan for every aspect of your expansion, from the legal and internal business matter to the marketing campaign, PR, and other communication with your customers, including the post-sell service and user experience. Here are the four basic points to consider whenever venturing into a foreign land.
Doing deep research and acquiring local partners. In order to open your business in another country, you must know it extremely well, as if you were born and lived there your entire life. You must know at least the legal framework of the country in general, how the business is done there, how tough is the competition, what consumers prefer, how the media communicates, and so on. While without being actually born or at least living in that country for a decent number of years, it is impossible to become familiar with the country like that, you can get as close to that as possible. One of the top reasonable recommendations for the international expansion you'll hear today is, perhaps, acquiring the local partners for your business. Those could be anybody, from co-directors to employees or external partners such as suppliers or retailers.
Dealing with the formal matter. After you research everything, make sure to have all formalities done strictly right. That mostly relates to the legal and tax aspects. Ensure that you have all the needed documents and licenses in place and that all of them are valid and properly translated. Address the specialists, use only the best professional translation services for such purposes. This will largely save you time and unnecessary costs caused by possible delays as your business might be frozen while the legal matter is settled. In most cases, you'll not be welcomed by the competitors and regulative organs in another country, so make sure to settle as safely as possible while doing business internationally.
When dealing with marketing, don't just translate, localize. While working with the formal things for the internal purposes of your business translation is a must and may be enough. Yet, when it comes to communication with your potential audience, doing a mere translation of your products and marketing campaign may be a serious oversight. For your customers to understand what you're trying to give them, you must adapt your product to their worldview and cultural background. That's what the localization is about and for the start, you can use this localization service to understand the idea. The true localization professionals will guide you through the whole process and explain how and why everything is done.
Develop a double strategy. While you might have everything considered very well and be as prepared as you can only be, there's still room for the exit strategy. Regardless of how prepared you are, there's always a chance that something will not work out. That won't make you a bad entrepreneur or mean that you should not expand internationally in the future. This will essentially mean that you've managed to get the experience in this area, which will allow you to do better on your future try. Yet, retreating smoothly is better, of course.
Looking Further
Just as you might use the tips for your ventures in the nearest future, you can use your experience garnered during this venture to look even further. Regardless of the result, experience always grants you a heads-up and the ability to look one step further even when you encounter a yet unfamiliar situation. As you shouldn't underestimate all the aspects of other country economies ' entry, you must not underestimate your resources and, more importantly, your potential. As you go international, remember to be brave and always try to predict your own movements one step ahead.