Vietnam- India cooperation against China's aggressiveness
Vietnam and India are both facing aggressive China at their maritime and land borders respectively. The aggression which has been unleashed by China in the eastern Ladakh and also in the Arunachal Pradesh given the fact that China has been trying to change the line of actual control (LAC)so as to suit its own larger strategic motives. The US has made it very clear that it acknowledged Arunachal Pradesh as an integral part of India while reflecting the same in the case of South China Sea. It has warned China not to change the status quo in South China Sea. In this context the situation that both India and Vietnam are facing are identical. While India has made it very clear that despite several rounds of commander level talks (next one scheduled for October 12) it has not allowed Chinese encroachments and has made a very strong position on those heights which might see winter mobilisation of the armed forces from both sides. Vietnam, on the other hand, being the chairman of the ASEAN has made it very clear that the aggression that the China is releasing in the South China Sea would jeopardise any negotiations which are happening with regard to code of conduct and also hinder any negotiation process which is critical for developing regional sea code.
The US Secretary of State Mike Pompeo has made statements in support of both India and Vietnam because of the ongoing aggressive tactics that China has adopted against the two Asian neighbours. In the case of India, the aggression of the China at the borders has been a major issue during the discussions in the Quad meeting held in Japan on October 6, it has also brought to the fore China 's attitude towards its neighbours. The Quad countries need to undertake countermeasures in this regard. The Quad countries have also undertaken a number of initiatives such as in encrypted communication between the military forces, highly specialised information exchange through dedicated software, and sharing of intelligence on a real-time basis. The logistic support agreement that India has entered into with the Quad countries particularly Australia, the US and Japan has developed a new network where the Quad partners can sustain their surveillance and intelligence collection as well as maritime sorties over a longer period of time. More recently India, France and Australia have also undertaken their first trilateral meeting to discuss issues related to Indian Ocean and how the Indian Ocean can be secured from political instability and aggression from external powers having revisionist agenda.
France has a number of assets in the Indo Pacific region and therefore it is seen that in case of any extension of the Quad, France will be a legitimate entrant into this. Vietnam which is being seen as a critical player in the developing dynamics in South China Sea has also been quoted by the Quad members to be a part of the futuristic Quad plus initiative. It is proposed that the Quad plus would include Vietnam, Korea and New Zealand so as to make it a more comprehensive umbrella network for a larger logistics and strategy cooperative network which can have a larger footprint in the Indo Pacific region. Therefore, these kinds of configurations are already providing the platform for both India and Vietnam to work on building synergies and talk in synchronised way to develop common agenda for countering China. It has been time and again stated that in terms of cooperation in various sectors such as space, cyber and intelligence cooperation there is much which needs to be done between the two countries. India has opened the space sector for participation by private multinational entities as well as friendly countries, and both India and Vietnam can work on developing spy satellite network which can provide real-time data utilised by both the countries. It can be done through joint venture programmes and also engaging the technical research institutions from the both sides to develop geospatial observation satellites which are focused on a geosynchronous orbit.
In areas such as maritime security there is much which is desired from both the sides. The cooperation with regard to Coast Guards and sea police, and also conducting naval exercises in South China Sea as well as group sail with like-minded countries would enhance maritime security and built intraoperative capabilities. Vietnam has been looking for developing its coastal security networks, and India has been helping many of these littoral countries in Indian Ocean for coastal monitoring stations and donated few of the coastal radars which can help in monitoring the large coastline. In this context capacity building training and building better understanding is critical. The two countries should also start addressing the South China Sea as East Vietnam Sea in the joint statements so as to draw attention to this cause.
While both India and Vietnam are emerging economies and are looking for post Covid recovery therefore the two countries are trying not to enter into a war or skirmish in the contested borders- land and maritime. India and Vietnam have been conducting exercises in the South China Sea in the past but it needs to be reinvigorated so that proper messaging should be conveyed to China. Further, as both India and Vietnam would be joining as non-permanent members of the UN Security Council in 2021 therefore it has become pertinent for the two countries to join hands together and raise issues in the highest table so as to draw attention to the Chinese aggressive moves in its periphery. This attention calling motion would do a lot good given the fact that most of the Europe in countries – UK, Germany and France have raised issues of concern in the UN and have castigated China on claiming territorial seas and Exclusive Economic Zones in the South China Sea. The, US on its own, has been conducting massive show of force and there has been concerns that this might lead to major tension in the region.
In this context it is important to note that India and ASEAN need to reinvent the maritime security dialogue given the fact that Vietnam is now chair of ASEAN. This concept was proposed by India during the visit of the ASEAN heads of the states/leaders during the Republic Day parade in 2018. Even in the ASEAN outlook for the Indo Pacific there has been much reference with regard to the utility of the maritime security in conceptualising the Indo Pacific and creating secure structures so that maritime trade and commerce can be carried on unhindered. Vietnam can create necessary structures in which the ASEAN and the committed dialogue partners can contribute to the larger issue of security in the region. The Treaty of Amity and cooperation need to be framed so that there are penalising actions and also possibility of unified response in case of recalcitrant nation or nations.
The two countries being the emerging leaders in South Asia and Southeast Asia can do a lot more if the political interactions and the need to address their security concerns gets the resonating responses from both sides.
Is Quad 2.0 transforming into a Pentad?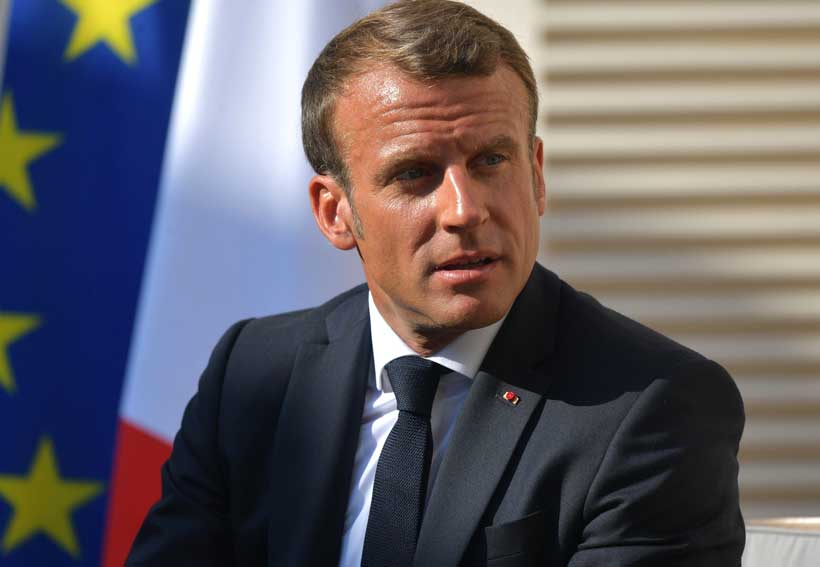 The reinvigoration of Quad Security Dialogue as Quad 2.0 including US, Japan, and Australia along with India during the 12th East Asia Summit in November 2017 has been appreciated and acknowledged by several countries including Germany, France, and Britain. It has been expressed from these countries that such a concert of the major democracies would provide peace, security and help in maintaining order and harmony in the region. Quad 2.0 has been gaining strength with the Foreign ministers meeting in February 2021 followed with Summit level meeting (online) in March 2021 between the leaders of the four countries -India, US, Japan, and Australia.
In 2017, during the India-France Strategic Dialogue, the French senior officials have hinted that they would like to explore possibility regarding collaboration with the Quad members about joining the initiative. The French side has clearly mentioned that given the strength and the objective of the Quad, France would like to join the initiative with the common consensus of the other four partners.
Given the fact that India is averse to any idea of an Asian NATO, therefore France, India and Australia have created a new minilateral which would develop security structures and promote maritime cooperation in the Indian Ocean region. In September 2020 during the foreign Secretary level dialogue between three countries issues such as Maritime Security, Blue Economy, Humanitarian Assistance and Disaster Relief (HADR), and Protection of Marine Global Commons were discussed. The maritime global commons and the blue economy are the two things along with maritime security which allude to the fact that France wants Quad by its side to protect its resources. Deliberating on the objectives and agenda of the Quad, France recently concluded joint exercise with the Quad members in April 2021. The exercises were conducted in the eastern Indian Ocean and were held for three days.
India has been operating Rafale fighter jets (14 are now in service with Indian air force) and plans to procure two squadrons (about 36) of these jets while the three Scorpene submarines have already been commissioned with the Indian navy. This structural defence cooperation between India and France has also been seen in the context of India's' entry into the Indian Ocean Commission (an intergovernmental group of island nations- Madagascar, Comoros, Reunion islands, Mauritius, and Seychelles, dealing with maritime governance) as an observer, and India and France maritime surveillance sorties from Reunion islands from Reunion Islands. India benefits from France entry into the Quad as it would enhance extensive naval presence and add more friendly ports into the Quad network. France has expressed concerns related to China's search for marine resources and seabed minerals near its Indian Ocean territories.
France has been looking into an agreement with Quad members for regular joint exercises and entering into a logistics supply agreement that India has signed with US and both Japan and Australia already have the Logistics Support Agreement (LSA).India and France have signed reciprocal logistics support which is not comprehensive but compliments the requirements from both sides. During the visit of the French Foreign Minister Jean-Yves Le Drian to India in November 2017, the French Minister welcomed the "a free, open, prosperous and inclusive" Indo-Pacific and sated that it would servelong-term global interests but added that this concert of democracies should be open and inclusive citing that such an initiative should welcome other democracies.
Following the visit of the French Minister, it has been explored that given few Francophone countries in Eastern Africa, the logistics and other related support can be procured from the willing countries. India has set up a grid of coastal surveillance radars in Mauritius, Sri Lanka, Seychelles, and Madagascar. France has military assets in Mayotte, besides military bases in UAE and Djibouti, and it has proposed a wide network of radars which can be integrated with other coastal surveillance radars so that not only white shipping, but rogue ships can also be monitored.
France has expressed interest in developing synergies and cooperative structure which should assimilate itself with the larger objectives of the Quad and is looking for maintaining peace and security as well as protecting the marine resources in the Indian Ocean as China has also been exploring for seabed resources near the Madagascar region. The islands that are of interest and can benefit from the Pentad (with France as new entrant) as this would provide security to its islands namely Reunion, Mayotte, French Southern and Antarctic Lands which includes Île Amsterdam, Crozet Islands, Kerguelen Islands, Île Saint-Paul and other scattered Islands in the Indian Ocean, Bassas da India, Europa Island, Banc du Geyser, and Glorioso Islands, largely uninhabited islands.
Few of these islands can support military structures and Quad countries can use its facilities in and around the Indian Ocean as well as certain islands in the Pacific Ocean. In such a context, France has proposed in the past for holding bilateral and trilateral (with Australia and India) naval and coast guard exercises. The increasing bon homie between Quad members and France serves three basic purposes. Firstly, it involves the French navy in the Indian Ocean and helps in monitoring western Indian Ocean. Secondly, the number of island territories that France had both in the Indian Ocean and the Pacific provides unique coverage and support systems. Thirdly, the trilateral between Australia, India, and France (India and Australia are two Quad members) shows that even though it is not very profoundly expressed but the blueprint is already created for including France to make it a Pentad.
ASEAN's Five Point Consensus: A Solution to Crisis in Myanmar?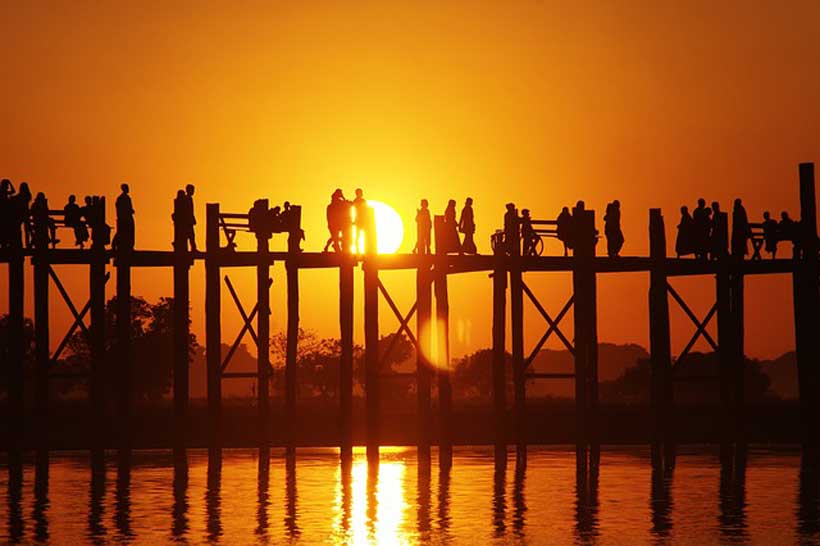 It is a glimmer of hope amidst an ongoing military crackdown in Myanmar that the member countries of ASEAN have been convened in Jakarta to discuss the potential of a resolution of the ongoing crisis in Myanmar. The meeting was conspicuous in its absence of any representative of Myanmar people. However, it has reached an interim five point consensus on how to resolve the impasse in Myanmar. This article assesses the efficacy of the consensus in ameliorating the ever deteriorating situation in Myanmar.
The Myanmar junta spearheaded by General Min Aung Hlaing is nearing its 3 month hold of power amidst continuing backlash from citizens and civil societies alike. Using the irregularities and widespread voting fraud of November election as a pretext to usurp the power, the Myanmar junta has taken over the country which is reminiscent of the country's protracted military rule.
The junta has squelched all of the opposition in its bid to prolong the power hold. The junta has indiscriminately detained the protesters. The number of detainees climbed to 3,389. Security forces have deployed live ammunition to quell the uprising, killing more than 740 people in brutal crackdowns, according to local monitoring group Assistance Association for Political Prisoners. Besides, the junta has also halted communications across the country by imposing a nightly internet shutdown for 70 consecutive days.
Amidst this backdrop, the regional organization of south-east Asia, ASEAN has convened a meeting to resolve the situation in Myanmar. This is the first in-person meeting since the onset of covid-19 pandemic and this is also the first foreign visit of junta Chief General Min Aung Hlaing. The ASEAN Leaders' Meeting was convened at the ASEAN Secretariat in Jakarta, and was chaired by the Sultan of Brunei, Sultan Hassanal Bolkiah. In a statement announced by ASEANs chair, the Sultan of Brunei, the leaders in their five-point consensus called for 1) the immediate cessation of violence in Myanmar; 2) constructive dialogue among all parties concerned to seek a peaceful solution in the interests of the people; 3) mediation to be facilitated by an envoy of ASEAN's chair, with the assistance of the secretary-general; 4) humanitarian assistance provided by ASEAN's AHA Centre and 5) a visit by the special envoy and delegation to Myanmar to meet all parties concerned
Although the statement by the ASEAN and its five point consensus is encouraging amidst such inflammatory situation in Myanmar, it leaves much to be desired. There are many blatant shortcomings of the meeting and the subsequent statement it put forth. Firstly, there was no mention of the prisoners both political and civilian which has been detained by the junta since February. While they had mentioned that the association has "heard the calls", it is at best quite ambiguous selection of words in an attempt to evade the issue of political prisoners. Secondly, the meeting wasn't representative enough. While chief of Myanmar military attended the meeting, there was no representative of Myanmar civilian of newly fashioned parallel government namely National Unity Government (NUG). Therefore, the decision that ASEAN reached run the risk of not reflecting the ground realities of Myanmar. Beside some doubts are being raised given ASEAN's abysmal record of implementing such lofty goals. History abounds with numerous precedents where ASEAN purported to take firm actions but was futile due to its unique organizational structure and lack of good-will. It remains to be seen whether ASEAN can bring about any decisive solution to Myanmar impasse.
Although an epitome of regionalism as evidenced by deepening economic cooperation between the countries, ASEAN's success in political stability is rather limited. Part of the reasons for lack of political involvement can be attributed to its cornerstone principle of non-interference which forbids any nation to interfere the internal affairs of other countries.
However, in a world marked by globalization where national, regional and global has been blurred and where any incidents in one nation can have spill over effect in other countries of the region. The potentiality of an essentially national incident to disrupt the stability of the region is well documented. Particularly, it requires no special mention that given the geopolitical importance of Myanmar, stability in the south-east Asian region hinges on the stability and good governance in Myanmar. Besides, economic cooperation presupposes a semblance of stability which is hindered if good governance can't be assured.
Therefore, ASEAN shouldn't remain aloof from its geopolitical calling since the situation in Myanmar isn't an internal affair any more and has transcended Myanmar. The Rohingya refugee crisis which is the manifestation of Myanmar military hawkish posture serves as a shuddering reminder to world community. The inability to forestall any crisis can have devastating consequences for the whole region and can disrupt the security in the region.
If ASEAN's firm action can't be ensured, the present imbroglio can ensue more such refugee crisis given the assortment of ethnic communities that reside in Myanmar and their apparent hostility and protracted conflict with the junta. Therefore, ASEAN can't trade the security and stability of broader region under the pretext of its provincial non-interference norm. A bold and effective action by ASEAN is the crying need of the time rather than lukewarm condemnations which doesn't serve much purpose. Moreover, ASEAN should come out of its record of advancing platitudes and nostrums in response to pressing political issues and rather should take decisive action to solve the quagmire in Myanmar.
Does ASEAN still play an important role?
The five Association of Southeast Asian Nations (ASEAN) founders sought regional harmony in several dimensions, including economy, collaboration, prosperity, socio-cultural development, security concerns, and shared interests, in the early days of the organization. Many of ASEAN's gains have been accomplished over time, along with the growth of the organization itself, one of which is how ASEAN has facilitated multilateralism in the Asia-Pacific region.
Furthermore, ASEAN has agreed to expand regional coordination in the face of the COVID-19 pandemic so that member countries can reduce health risks, assist with economic stimulus, and restore tourism by coordinated policies. As can be seen, the ASEAN debate does not only include Southeast Asia, but the impact is significant enough to hit a broader audience, including the international community.
ASEAN has evolved into a regional body with several agreements between member countries in terms of fiscal, social, and global contributions. While, in reality, ASEAN faces numerous challenges in order to maintain its strength. Internal and external problems continue to be major impediments to ASEAN's achievement of all of its objectives. Nonetheless, member countries' confidence, determination, and passion have made him relevant over the years.
The ASEAN Economic Community (AEC), which was adopted in 2015 in a blueprint and also approved by the AEC continuity strategy for 2025, exemplifies members' hope, determination, and excitement. AEC clearly seeks to create a more cohesive and competitive ASEAN. high, diverse, yet increasingly people-oriented in order to achieve a global ASEAN.
When seen through the lens of how ASEAN ideals are geared toward national and common interests, ASEAN can still be regarded as important. ASEAN has succeeded in becoming a forum for its members to collaborate through mutually agreed-upon agreements that demonstrate that ASEAN can assist its members in achieving their respective national interests.
Furthermore, ASEAN's centrality dynamic has offered a means for its member countries to compete for foreign cooperation while still forming an active and strong defense of the regional order. As a result, ASEAN has established itself as one of the regional organizations that has effectively demonstrated its ability to carry out regional and national interests in a united manner.
ASEAN has become an indirect reflection and performance of Indonesia's foreign policy framework. Indonesia's foreign policy is reflected in ASEAN's neutrality. Indonesia has earned the right to be considered one of ASEAN's founders. Indonesia gradually gained recognition in terms of its presence in the eyes of member countries and internationally as a result of its position as one of the founding members of ASEAN.
Indonesia plays an important role in the ASEAN structure, as shown by its success in establishing a channel of contact and diplomacy with the United States and Japan over the settlement of the South China Sea dispute. However, ASEAN is only just a strategy that promotes collaboration with other member countries, and it is no longer a cornerstone of its members' foreign policy, since each member country must still recognize requirements and pursue its national interests. None of which could be accomplished by ASEAN.
In conclusion, ASEAN continues to have significant implications for its member countries. However, the concept of not interfering in the internal affairs of its member countries remains debatable, as it is also debatable to what degree ASEAN can assist, especially in issues and disputes involving two or more member countries. As a result, ASEAN can be defined as a platform for cooperation and diplomacy that is only used officially and ceremonially for regional participants when a serious problem involving several parties arises.
Because of its existence, ASEAN appears to serve only as a diplomatic intermediary, with no authority to intervene in the internal affairs of these countries. Even so, there is nothing wrong with ASEAN continuing to stand firm because it still plays a positive position with tangible benefits, especially in the regional context. Since, in the end, ASEAN also has the power to bring parties that have affairs with each other together on a formal negotiation agenda with a coordinated process to address these issues in the hopes of reaching a mutually beneficial agreement that takes into account each other's interests as well as shared interests as a group.