Guinea: Steer clear of campaign hate speech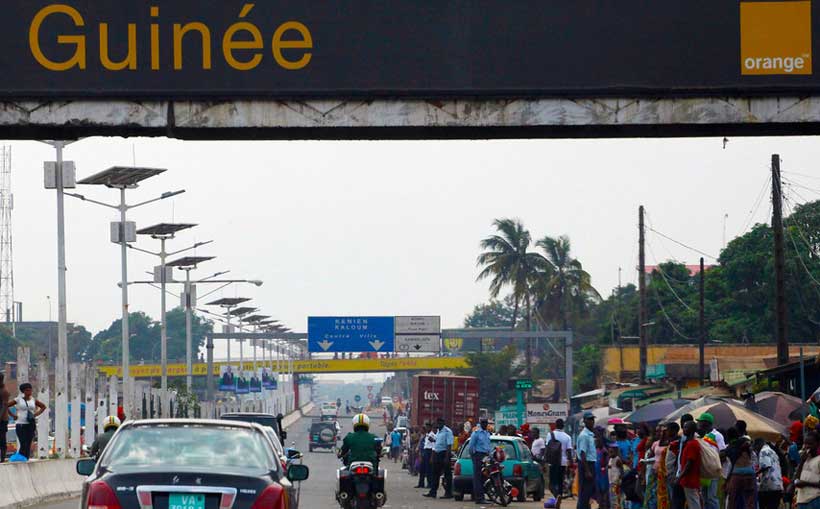 Given the history of intercommunal violence in Guinea, two high-level UN Officials voiced concern on Tuesday over the risk of "incitement to hostility, discrimination or violence" as the country gears up for elections on 18 October.
"There are already serious indications of rising intolerance and confrontation, including among youth groups, and media outlets amplifying messages of hate", UN High Commissioner for Human Rights Michelle Bachelet said.
Along with Pramila Patten, UN Acting Special Adviser on the Prevention of Genocide and Special Representative on Sexual Violence in Conflict, she urged political leaders, particularly candidates campaigning for the elections in Guinea, to refrain from invoking ethnic affiliations designed to raise tensions, and using intentionally provocative language.
Ms. Bachelet also called on all candidates to refrain from stirring up ethnic divisions, condemn any provocations and commit to peaceful participation in the electoral process.
Held accountable
Ms. Patten appealed to all leaders across the West African nation to stop themselves from instrumentalizing ethnicity or sowing seeds of division, for political gain.
"Such maneuvers are extremely dangerous and must be stopped", she asserted. "Any individual responsible for incitement to commit violence or atrocities will sooner or later be held accountable for their acts before a national or international court".
The UN Special Adviser reminded the Government of its primary responsibility to protect all its populations from acts of violence – irrespective of ethnic or political affiliation.
Moreover, she encouraged all concerned parties to resolutely commit to dialogue for a peaceful and transparent electoral process.
Sexual violence persists
Recalling events in the capital city, Conakry, on 28 September 2009, when at least 109 women and girls were sexually victimized, simply on account of their political affiliation, the Special Representative warned that the threat of sexual violence continues, in many contexts – a tool to intimidate and punish political opponents, their family members and women human rights defenders.
Eleven years on, Ms. Patten instructed all Guinean political actors to send a strong message to end sexual violence once and for all.
Accountability pending
Against the backdrop of the reported use of excessive force by security forces during demonstrations in October 2019 and March 2020, both UN officials also stressed the need for accountability.
Although the Government announced investigations into the violence – including killings – to date, there has been no further information on their outcome.
To Better Address the COVID-19 Crisis, Niger Should Focus on Health Measures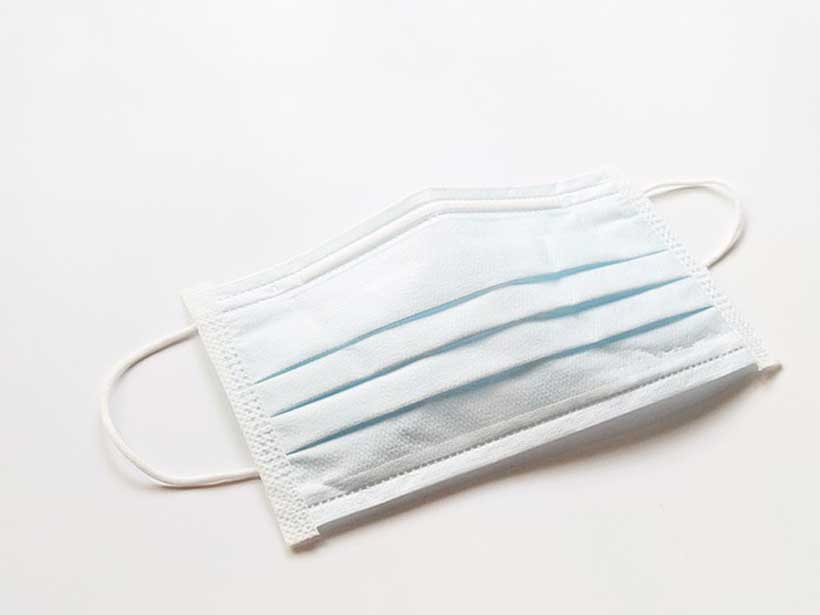 According to the World Bank's latest Economic and Poverty Update for Niger published today, the COVID-19 pandemic has a significant impact on the economy and could trigger a recession if the many downside risks to economic activity materialize. The economic slowdown has already reversed the decline in the poverty rate seen for several years in Niger, pushing close to 270,000 Nigeriens into poverty this year.
The report titled "Niger – Economic and Poverty Update under COVID-19" notes that Nigeriens have been severely impacted by the combined effects of the pandemic, the global recession, and the economic slowdown in the country. These different shocks have led to job and income loss, an increase in some food prices, and disruptions in the system providing social protection and delivering basic services, in particular health and education services. Consequently, the poverty rate is projected to rise from 40.8% in 2019 to 42.1% in 2020.
World Bank Senior Economist Paolo Di Lorenzo said that "households and enterprises have borne the brunt of the combined effects of the COVID-19 pandemic on economic activity, which have placed the hotel, transport, and tourism sectors, as well as small and medium enterprises, in a particularly vulnerable situation following the drop in demand. We are also seeing job and income loss in households working in many other sectors."
The report also points to a host of factors clouding the economic outlook—uncertainty regarding the duration of the pandemic, limited flexibility on the part of the authorities to respond to it, as well as ongoing security risks, staple food price volatility, and climate events, which continue to exert additional pressure on growth and public finance. Niger's medium-term prospects are contingent on developments in the oil sector, where production prospects are uncertain given the sharp decline in the price of a barrel of oil.
Joelle Dehasse, World Bank Country Manager for Niger, stressed that "the pandemic has disrupted the lives and livelihoods of Nigeriens. We must redouble efforts to reduce poverty and inequality and to restore and sustain human capital gains. To this end, it is of vital importance to expand and increase social assistance programs such as cash transfers to vulnerable groups, so as to offset this loss of income and boost household resilience to shocks."
To mitigate the impact of the COVID-19 pandemic on the country's economy, the authors of the report recommend a three-pronged response:
Focusing on health measures to save lives in the near term;
Reallocating expenditure in order to fund the implementation of measures to protect jobs and livelihoods;
Reviving the economy, in particular through policies to promote greater access to clean water and electricity.
The World Bank Group, one of the largest sources of funding and knowledge for developing countries, is taking broad, fast action to help developing countries strengthen their pandemic response. We are supporting public health interventions, working to ensure the flow of critical supplies and equipment, and helping the private sector continue to operate and sustain jobs.
The World Bank Group will be deploying up to $160 billion over 15 months, ending in June 2021, to help more than 100 countries protect the poor and vulnerable, support businesses, and bolster economic recovery. This includes $50 billion of new IDA resources through grants and highly concessional loans, as well as an envelope of $12 billion for developing countries to finance the purchase and distribution of COVID-19 vaccines.
Somalia Scales up Social Protection Measures as COVID-19 Constrains Economic Growth
Somalia's economic growth is forecast to contract significantly due to the negative impacts of COVID-19 (coronavirus), the locust infestation and extreme flooding. The economy is projected to contract by 1.5 percent in 2020, down from earlier estimate of 3.2 percent before the pandemic.
The latest World Bank Somalia Economic Update says COVID-19 has impacted all sectors of the economy leading to declines in revenue for both Federal and state governments. The pandemic has limited livestock exports, trade taxes and remittances, with direct impact on poor households, services and core government functions. The authorities have launched a coordinated national response to the crisis. In the short-term, the government prioritized containment of the pandemic's spread through promoting social distancing, restrictions of large public gatherings, a partial domestic lockdown, and strengthening disease surveillance and health interventions.
Somalia also instituted fiscal measures aimed at increasing the health sector budget to help fight the pandemic at both Federal government and member states, utilizing concessional financing to strengthen the healthcare system already constrained by lack of resources. The authorities expanded the safety net programs to cushion the poor and most vulnerable households. As a result, expenditure pressure is anticipated in 2020 driven by increased intergovernmental grants and social benefits in response to the triple crisis.
"Together with other development partners, we moved swiftly to alleviate the health, social and economic impact of COVID-19 by helping scale health sector and livelihoods financing, specifically supporting the design and launch a cash transfer program, locally referred to as Baxnaano, that puts money directly in the hands of the most vulnerable households," said the World Bank Country Manager for Somalia, Kristina Svensson. "Scaling up social protection measures will greatly support the 30 percent of Somalis who face the threat of losing remittances as a source of livelihood."
The onset of COVID-19 interrupted the nascent rebound in Somalia's economy that had begun since 2016/17 following a recovery from earlier droughts and narrowed the 2.9 percent GDP growth gains in 2019. However, as the effects of COVID-19 wane over the medium term, the economy is expected to pick up moderately to 2.9 percent in 2021 and reach pre-COVID-19 levels of 3.2 percent by 2022.
To support the medium-term recovery, the report notes there is need to consider protecting jobs and incomes by providing liquidity and trade financing including emergency loans for nascent small and medium-size enterprises. Further, revenue mobilization and collection need to be scaled significantly beyond the Benadir region. Similarly, efforts to harmonize taxes across the federal and state governments, remove internal trade barriers, and clearly define revenue sharing need to be intensified along with deepening the fiscal federalism agenda and dialogue. Such measures will increase the fiscal space of both the federal and state governments.
"Continuing support for a vibrant financial system as an engine of economic growth under the Revenue Act and the Customs Reform Roadmap while also shoring up remittance flows is particularly key at this time to help the country implement financial sector reforms and to build back better. said John Randa, World Bank Senior Economist and Lead Author of the report. "This could be achieved by improving core government departments, deepening financial sector supervision, improving the payment system, strengthening the anti–money laundering, and support collateralized lending and mitigate credit risk."
The special focus section of the report considers options to strengthen security sector reforms in Somalia. It notes that better accountability and effectiveness in the security sector have been ensured by a commitment to public finance reforms. Nonetheless, the security sector will continue to need significant external and domestic resources to implement the ambitious National Security Architecture agreed to by the international community and the government in London in 2017.
Little progress on disputed Abyei region between Sudan and South Sudan
Despite the strengthening of the relationship between Sudan and South Sudan, little progress has been made regarding the disputed Abyei region, the head of UN Peacekeeping told the Security Council on Thursday.
Jean-Pierre Lacroix briefed ambassadors on recent developments concerning the oil-rich border area, where the UN interim security force, UNISFA, has been deployed since 2011 to protect civilians and humanitarians.
He recalled the signing earlier this month of an historic peace agreement between the Sudanese authorities and several armed groups from Darfur following a year of negotiations facilitated by South Sudan.
The two neighbours have also signalled their intention to relaunch the political process to discuss the final stages of Abyei and its border areas, which Mr. Lacroix described as a positive development.
"However, despite this continued rapprochement between the Sudan and South Sudan, the peace process has made little progress in Abyei. The main developments at the local level were the appointments by Juba and Khartoum of their respective chief administrators", he said.
"This constitutes an unprecedented political development as it is the first time Abyei has two appointed chief administrators."
Volatile security situation
Meanwhile, the security situation in Abyei remained volatile.
Mr. Lacroix reported that since April, there have been four attacks against UNISFA personnel and four incidents of intercommunal violence, including armed attacks on villages.
While the force continued to engage leaders from the Nginka and Misseriya communities, the violence has had a negative impact on peace efforts.
Reduced force strength
The UN peacekeeping chief also reported on issues facing UNISFA, which has a mandated deployment of 640 police personnel. This figure includes three Formed Police Units consisting of 160 officers each. However, staffing currently stands at 35, with 16 officers set to end their assignments in the coming weeks.
"Since no visas have been issued for any new officers who could be deployed as replacement, the strength of the police component will reduce to 19 officers. Consequently, this situation will inevitably lead to the closure of some team sites in UNISFA, and will have a negative impact on the mandate implementation", said Mr. Lacroix.
The non-issuance of visas, coupled with COVID-19 travel restrictions, has also affected China and Tanzania who must conduct reconnaissance visits to the area ahead of sending personnel for the force.
Cooperation on oil production
The Security Council heard in addition from the UN Special Envoy for the Horn of Africa, Parfait Onanga-Anyanga, who also commended the growing engagement between Sudan and South Sudan.
"As the countries now strengthen their relationship, they are no longer likely to pursue activities that undermine each other's stability", he said.
The Special Envoy reported on continued cooperation in oil production. Last month, the two countries signed a protocol on the resumption of production in the Unity and Toma South oil fields in South Sudan, with 15,000 barrels per day expected soon.
"The deal includes details on the transfer of crude oil to Sudan for its domestic use. In return, Sudan will provide technical support", he said.
"Before the agreement, South Sudan was providing 30,000 barrels per day of crude oil to Sudan. The deal is in line with South Sudan's plan to return to its pre-conflict production level of 350,000 barrels per day from its current 150,000 barrels per day ."