DR Congo's fragile detente 'could yet unravel'
Planning for a drawdown of the UN peacekeeping mission in the Democratic Republic of the Congo (DRC) is well underway, but much work still remains to be done to put the country firmly on the path to long-term stability and sustainable development, the Security Council heard today.
Leila Zerrougui, Head of the UN's Stabilization Mission in the Democratic Republic of the Congo (MONUSCO), urged Council members to continue to support its efforts to help the Congolese government and people maintain the gains made since its establishment in 2010.
Discussing the political situation, she said that in the peaceful transfer of power that following the 2018 elections, the political class accepts – "and even appreciates" – the opportunities offered by the ruling coalition between the Cap pour le Changement (CACH) and the Front Commun pour le Congo (FCC).
Dangers lurk
However, in addition to persistent tension between coalition members, there is a risk that politicking and positioning ahead of elections in 2023 will overshadow the governance reforms and stabilization measures that the Democratic Republic of the Congo needs, she said.
"The current political dispensation remains fragile and could yet unravel," she said. "At the same time, it has the potential to sustain and advance the gains which have already been made – should all actors work towards this goal."
Ms. Zerrougui said that she is sparing no effort in exercising her good offices, meeting regularly with stakeholders from across the political spectrum, urging them to focus on implementing reforms to address the pressing needs of the Congolese people.
Thin line of stability
"In doing so, I have sought to impress upon all my interlocutors that there is a difference between normal political competition and behaviour that undermines the stability of the country," she said.
On the future of MONUSCO, she said that the Council will soon be presented with a joint strategy for its progressive and phased drawdown, with President Félix Tshisekedi requesting a progressive transfer of tasks from the Mission to the Government.
Elaborating, she said that the Government agrees that in the coming years, MONUSCO will gradually consolidate its footprint in the three Congolese provinces – North Kivu, South Kivu and Ituri – where conflict persists, while also pursuing its good offices work and institutional strengthening at the national level.
Withdrawal 'relatively soon'
Meanwhile, she added, MONUSCO should be able to withdraw "relatively soon" from the Kasai region, while an improved security situation should enable the Mission to scale back its military presence there in Tanganyika.
She went on to say that MONUSCO remains focused on improving the implementation of its protection-of-civilians mandate – including by deploying new technologies such as unarmed drones – alongside working with local communities and civil society to promote reconciliation and monitor human rights.
She also appealed to the Council to support MONUSCO's efforts to foster a community-based approach to the reintegration of ex-combatants in the east of the country.
That approach involves building the resilience of communities receiving ex-combatants and providing for legitimate needs, while also removing incentives for former fighters to form and join armed groups.
Avoid past mistakes
"It is vital … that we avoid repeating the experiences of the past," when large numbers of ex-combatants were granted amnesty and integrated into the Congolese security forces, where the prospect of obtaining a rank was an incentive to form an armed group, she said.
MONUSCO's mandate dates back to July 2010, when it took over from an earlier UN peacekeeping operation, the United Nations Organization Mission in the Democratic Republic of the Congo (MONUC).
It had just over 18,000 deployed personnel as of August, including more than 13,000 contingent troops. Its approved budget for the 12 months to June 2020, was $1.09 billion.
As the climate dries the American west faces power and water shortages, experts warn
Two of the largest reservoirs in America, which provide water and electricity to millions, are in danger of reaching 'dead pool status.' A result of the climate crisis and overconsumption of water, experts say.
Lake Mead, in Nevada and Arizona, and Lake Powell, in Utah and Arizona, are currently at their lowest levels ever. 'Dead pool' status would mean the water level in the dams was so low it could no longer flow downstream and power the hydroelectric power stations.
The Lake Mead reservoir, which is the largest artificial body of water in America, was created in the 1930s by the construction of the Hoover Dam, an engineering masterpiece. Lake Powell, the second largest, was created in the 1960s, with the construction of the Glen Canyon Dam.
"The conditions in the American west, which we're seeing around the Colorado River basin, have been so dry for more than 20 years that we're no longer speaking of a drought," said Lis Mullin Bernhardt, an ecosystems expert at the United Nations Environment Programme (UNEP), "We refer to it as "aridification" – a new very dry normal."
Lake Mead and Lake Powell, which is created by the Glen Canyon Dam, not only provide water and electricity to tens of millions in Nevada, Arizona, California, Wyoming, Colorado, New Mexico and Mexico, but they also provide irrigation water for agriculture. Experts warn that as the crisis deepens, water cuts will need to be introduced, but this may not be enough.
"While regulating and managing water supply and demand are essential in both the short and long term, climate change is at the heart of this issue," said Maria Morgado, UNEP's Ecosystems Officer in North America. "In the long term we need to address the root causes of climate change as well as water demands."
Over the last 20 years, 90 per cent of major disasters were caused by floods, droughts and other water-related events. With more frequent droughts, people in water-scarce areas will increasingly depend on groundwater because of its buffer capacity and resilience to climate variability.
Increases in water demand due to growing populations and irrigation for agriculture have been compounded by climate change impacts such as reductions in precipitation and temperature rises. A rise in temperature leads to increased evaporation of surface water and baking of the earth, decreasing soil moisture.
"These conditions are alarming, and particularly in the Lake Powell and Lake Mead region, it is the perfect storm."
This is part of a wider trend affecting hundreds of millions of people across the planet. As climate change wreaks havoc on the Earth's interconnected natural systems, drought and desertification are swiftly becoming the new normal, everywhere from the United States to Europe and Africa.
Drought in Numbers, a 2022 report from the UN Convention to Combat Desertification, found that since 1970 weather, climate and water hazards have accounted for 50 per cent of all disasters and impact 55 million people globally every year. The report also found that 2.3 billion people face water stress annually.
Drought is also one of several factors that impacts land degradation, with between 20 and 40 per cent of the world's land being classed as degraded, affecting half the world's population and impacting croplands, drylands, wetlands, forests and grasslands.
The UN Decade on Ecosystem Restoration, of which UNEP is one of the leading members, was set up to halt and restore ecosystems around the world. The Decade runs until 2030, the same timeline as the Sustainable Development Goals, and aims to counteract climate change and halt biodiversity collapse through restoring ecosystems.
WFP: First Ukrainian humanitarian grain shipment leaves for Horn of Africa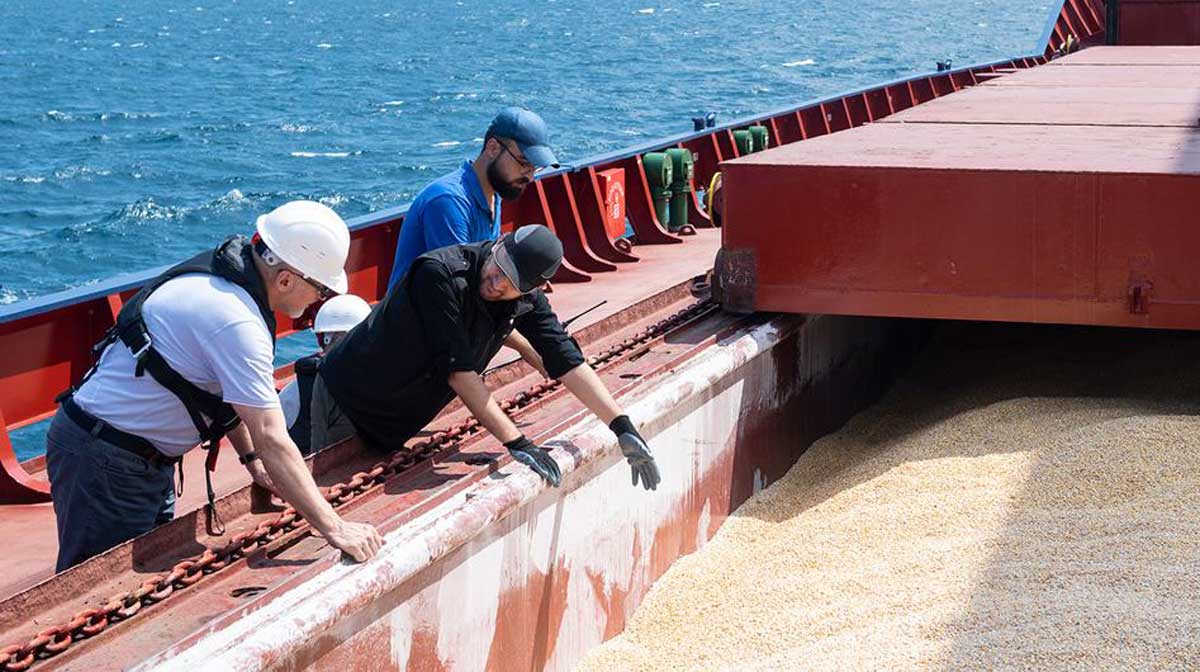 The first vessel transporting Ukrainian wheat grain to support humanitarian operations run by the World Food Programme (WFP) has left the port of Yuzhny, also known as Pivdennyi, the UN agency reported on Tuesday.
The MV Brave Commander departed with 23,000 metric tonnes of wheat grain for WFP's response in the Horn of Africa, where the threat of famine is looming due to severe drought.
This is the first shipment of humanitarian food assistance under the Black Sea Grain Initiative signed by Ukraine, Russia, Türkiye and the UN in July.
Feeding the world's hungry
It marks another important milestone in efforts to get much-needed Ukrainian grain out of the war-torn country and back into global markets, to reach people worst affected by the global food crisis.
"Getting the Black Sea Ports open is the single most important thing we can do right now to help the world's hungry," said WFP Executive Director David Beasley.
"It will take more than grain ships out of Ukraine to stop world hunger, but with Ukrainian grain back on global markets we have a chance to stop this global food crisis from spiraling even further."
WFP will use the wheat grain shipment to scale-up its efforts in southern and south-eastern Ethiopia, supporting more than 1.5 million people affected by drought.
Globally, a record 345 million people in more than 80 countries are currently facing acute food insecurity, while up to 50 million people in 45 countries are at risk of being pushed into famine without humanitarian support.
The current hunger crisis is being driven by several factors including conflict, climate impacts, and the COVID-19 pandemic.
The war in Ukraine is another catalyst as the country is a major grain exporter. Ukraine was exporting up to six million tonnes of grain a month prior to the start of the conflict in February, but volumes now are at an average of one million tonnes per month.
More action needed
WFP said that with commercial and humanitarian maritime traffic now resuming in and out of Ukraine's Black Sea Port, some global supply disruptions will ease, which will bring relief to countries facing the worst of the global food crisis.
Crucially, Ukraine will also be able to empty its grain storage silos ahead of the summer season harvest, the agency added.
However, despite these developments, the unprecedented food crisis continues.
WFP stressed the need for immediate action that brings together the humanitarian community, governments, and the private sector to save lives and invest in long term solutions, warning that "failure will see people around the world slip into devastating famines with destabilizing impacts felt by us all."
New WEF ESG initiative looks to improve socioeconomic conditions in Northern Central America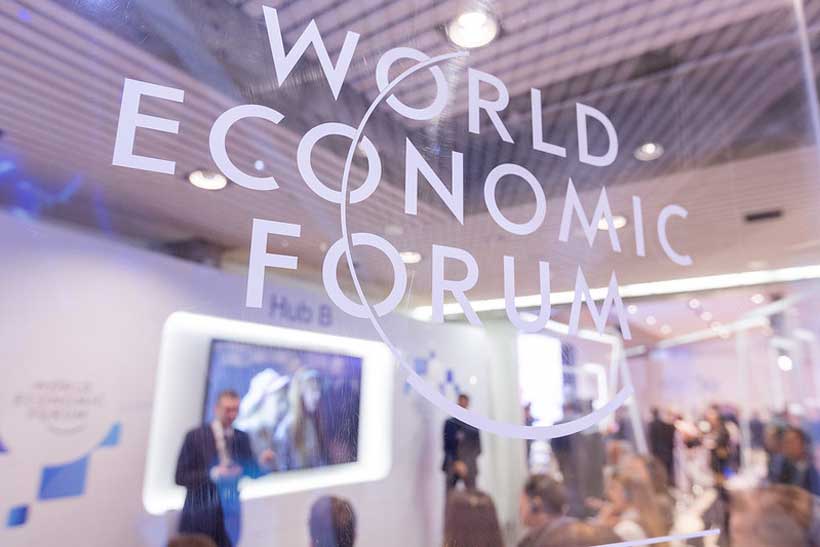 The World Economic Forum announced a new initiative in three Central American countries that will support the private sector apply Stakeholder Capitalism Metrics and better environmental, social and governance (ESG) reporting to improve local socioeconomic conditions and environmental resilience.
The announcement was made at events convened by the Forum with CentraRSE in Guatemala, COHEP in Honduras and Fundemas in El Salvador. These were attended by leaders from the public and private sector, civil society and international organizations who discussed the benefits and opportunities of implementing structured ESG reporting metrics, practices and global corporate trends. National and regional efforts and best practices were also showcased.
The Measuring Stakeholder Capitalism initiative has identified a set of 21 core and 34 expanded universal metrics and disclosures drawn from existing standards. The metrics and disclosure seek to improve how companies measure and demonstrate their performance against environmental, social and governance indicators and consistently track their positive contributions towards achieving the UN Sustainable Development Goals (SDGs).
Strengthening sustainability credentials and building the capacity to report this information will represent a significant advantage for businesses and the economy as a whole, particularly to attract foreign investment and integrate into regional and global value chains.
"Amid an increasingly challenging context confronted with overlapping global crises, public-private collaboration and the decisive action of local leadership are even more necessary to improve economic, social, environmental and governance conditions. All sectors must work together to build a prosperous and resilient ecosystem, offering hope and real opportunities for people in the region to develop their potential at home," said Marisol Argueta, Head of Latin America at the World Economic Forum.
The initiative is a response The initiative is a response to US Vice President Kamala Harris's Call to Action, which calls on businesses and social enterprises to promote economic opportunities for people in the region as part of a comprehensive strategy to address the root causes of migration. Vice President Harris has announced a total of more than $3.2 billion in new commitments to the region in coordination with the Partnership for Central America since the effort was launched in May 2022.
"As we look to multi-sector approaches to solve the social challenges facing our communities globally, the World Economic Forum's ESG framework provides a structure for businesses to drive greater economic development. Working with public and private sector partners, this can translate into quality jobs, environmental protections and better lives for families," said Jonathan Fantini-Porter, Executive Director of the Partnership for Central America.
The areas of focus, led by the Partnership for Central America (PCA), intend to support the region's long-term development through digital and financial inclusion, food security and climate-smart agriculture; climate adaptation and clean energy; education and workforce development; and public health access. The planned ESG metrics and corporate reporting activities also aim to motivate local leaders to take measurable action on their contributions to enhancing socioeconomic conditions and environmental resilience in the region.
Based on existing standards, this framework provides a set of metrics that can be reported by all companies, regardless of industry or region. These metrics also offer comparability, which is particularly important for creating a systemic and globally accepted set of common standards for reporting corporate sustainability performance.
As part of the activities carried out in Central America, the Guatemalan company, Grupo Mariposa announced the adoption of the global metrics framework promoted by the World Economic Forum (Stakeholder Capitalism Metrics) and declared its commitment to include them in future reporting cycles. Grupo Mariposa is the first company in Central America to incorporate the metrics in its reports.