DR Congo's fragile detente 'could yet unravel'
Planning for a drawdown of the UN peacekeeping mission in the Democratic Republic of the Congo (DRC) is well underway, but much work still remains to be done to put the country firmly on the path to long-term stability and sustainable development, the Security Council heard today.
Leila Zerrougui, Head of the UN's Stabilization Mission in the Democratic Republic of the Congo (MONUSCO), urged Council members to continue to support its efforts to help the Congolese government and people maintain the gains made since its establishment in 2010.
Discussing the political situation, she said that in the peaceful transfer of power that following the 2018 elections, the political class accepts – "and even appreciates" – the opportunities offered by the ruling coalition between the Cap pour le Changement (CACH) and the Front Commun pour le Congo (FCC).
Dangers lurk
However, in addition to persistent tension between coalition members, there is a risk that politicking and positioning ahead of elections in 2023 will overshadow the governance reforms and stabilization measures that the Democratic Republic of the Congo needs, she said.
"The current political dispensation remains fragile and could yet unravel," she said. "At the same time, it has the potential to sustain and advance the gains which have already been made – should all actors work towards this goal."
Ms. Zerrougui said that she is sparing no effort in exercising her good offices, meeting regularly with stakeholders from across the political spectrum, urging them to focus on implementing reforms to address the pressing needs of the Congolese people.
Thin line of stability
"In doing so, I have sought to impress upon all my interlocutors that there is a difference between normal political competition and behaviour that undermines the stability of the country," she said.
On the future of MONUSCO, she said that the Council will soon be presented with a joint strategy for its progressive and phased drawdown, with President Félix Tshisekedi requesting a progressive transfer of tasks from the Mission to the Government.
Elaborating, she said that the Government agrees that in the coming years, MONUSCO will gradually consolidate its footprint in the three Congolese provinces – North Kivu, South Kivu and Ituri – where conflict persists, while also pursuing its good offices work and institutional strengthening at the national level.
Withdrawal 'relatively soon'
Meanwhile, she added, MONUSCO should be able to withdraw "relatively soon" from the Kasai region, while an improved security situation should enable the Mission to scale back its military presence there in Tanganyika.
She went on to say that MONUSCO remains focused on improving the implementation of its protection-of-civilians mandate – including by deploying new technologies such as unarmed drones – alongside working with local communities and civil society to promote reconciliation and monitor human rights.
She also appealed to the Council to support MONUSCO's efforts to foster a community-based approach to the reintegration of ex-combatants in the east of the country.
That approach involves building the resilience of communities receiving ex-combatants and providing for legitimate needs, while also removing incentives for former fighters to form and join armed groups.
Avoid past mistakes
"It is vital … that we avoid repeating the experiences of the past," when large numbers of ex-combatants were granted amnesty and integrated into the Congolese security forces, where the prospect of obtaining a rank was an incentive to form an armed group, she said.
MONUSCO's mandate dates back to July 2010, when it took over from an earlier UN peacekeeping operation, the United Nations Organization Mission in the Democratic Republic of the Congo (MONUC).
It had just over 18,000 deployed personnel as of August, including more than 13,000 contingent troops. Its approved budget for the 12 months to June 2020, was $1.09 billion.
Madagascar: Severe drought could spur world's first climate change famine
More than one million people in southern Madagascar are struggling to get enough to eat, due to what could become the first famine caused by climate change, according to the World Food Programme (WFP).
The region has been hit hard by successive years of severe drought, forcing families in rural communities to resort to desperate measures just to survive.
Madagascar, the fourth largest island in the world, has a unique ecosystem which includes animals and plants found nowhere else on the planet. The country experiences a dry season, usually from May to October, and a rainy season that starts in November.
Daily life disrupted
However, climate change has disrupted the cycle, affecting smallholder farmers and their neighbours, said Alice Rahmoun, WFP Communications Officer in the capital, Antananarivo, speaking to UN News on Thursday.
"There is of course less rain, so when there is the first rain, they can maybe have hope and sow some seeds. But one little rain is not a proper rainy season," she said.
"So, what we can say is that the impacts of climate change are really stronger and stronger….so harvests fail constantly, so people don't have anything to harvest and anything to renew their food stocks."
Varying impacts
Ms. Rahmoun was recently in southern Madagascar, where WFP and partners are supporting hundreds of thousands of people through short and long-term assistance.
The impact of the drought varies from place to place, she said. While some communities have not had a proper rainy season for three years, the situation might be even worse 100 kilometres away.
She recalled seeing villages surrounded by dried-out fields, and tomato plants which were "completely yellow, or even brown", from lack of water.
Surviving on locusts
"In some areas they are still able to plant something, but it's not easy at all, so they are trying to grow sweet potatoes. But in some other areas, absolutely nothing is growing right now, so people are just surviving only eating locusts, eating fruits and cactus leaves," said Ms. Rahmoun.
"And, just as an example, cactus leaves are usually for cattle; it is not for human consumption."
The situation is even more dire because, she added, "even the cactus are dying from the drought, from the lack of rain and the lack of water, so it's really, really worrying".
Families barely coping
The plight of families is also deeply troubling. "People have already started to develop coping mechanisms to survive," she said.
"And that means that they are selling cattle, for example, to get money to be able to buy food, when before, they were able to get food and feed themselves from their own field production, so it's really changing the daily life for people."
Valuable assets such as fields, or even houses, are also put up for sale. Some families have even pulled their children out of school.
"It's also a strategy right now to gather the family's forces on finding income-generating activities involving children, so this has obviously a direct impact on education," Ms. Rahmoun said.
Providing life-saving aid
WFP is collaborating with humanitarian partners, and the Malagasy Government, to provide two types of response to the crisis. Some 700,000 people are receiving life-saving food aid, including supplementary products to prevent malnutrition.
"The second one is more long-term response to allow local communities to be able to prepare for, respond to and recover from climate shocks better," said Ms. Rahmoun. "So, this includes resilience projects such as water projects. We're doing irrigation canals, reforestation and even microinsurance to help smallholder farmers to recover from a lost harvest, for example."
WFP ultimately aims to support up to one million people between now and April, and is seeking nearly $70 million to fund operations. "But we are also involving more partners to find and fund climate change solutions for the community to adapt to the impacts of climate change in southern Madagascar."
COP26: Prioritize adaptation
In just over a week, world leaders will gather in Glasgow, Scotland, for the COP26 UN climate change conference, which UN Secretary-General António Guterres has called the last chance to "literally turn the tide" on an ailing planet.
Ms. Rahmoun said WFP wants to use the conference to shift the focus from crisis response, to risk management.
Countries must be prepared for climate shocks, and they must act together to reduce severe impacts on the world's most vulnerable people, which includes the villagers of southern Madagascar.
"COP26 is also an opportunity for us to ask governments and donors to prioritize funding relating to climate adaptation programmes, to help countries to build a better risk management system, and even in Madagascar, because if nothing is done, hunger will increase exponentially in the coming years because of climate change," she said, adding: "not only in Madagascar, but in other countries."
'Overzealous' security services undermining South Sudan peace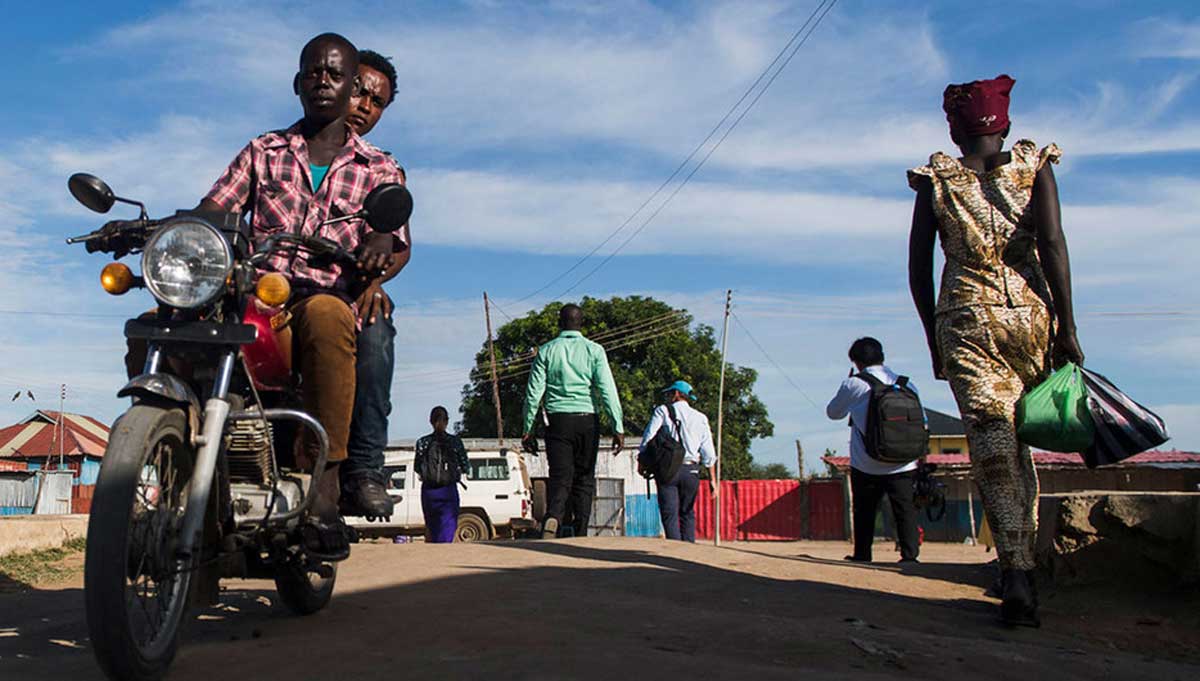 State security forces in South Sudan have been responsible for imposing new and potentially arbitrary restrictions against the country's most prominent civil society leaders, issuing "credible" death threats that have undermined peace efforts, UN-appointed independent rights experts said on Wednesday.
In an alert, the Commission on Human Rights in South Sudan alleged that "overzealous" security forces had prevented dissent so dramatically, that civic space was now eroding "at an accelerating pace", forcing rights defenders to flee and discouraging others from taking their place. 
"The State's targeting of high-profile human rights defenders will have a chilling effect on civil society and will discourage public participation and corrode confidence in the important processes of transitional justice, constitution making and national elections, which are essential for the success of the transition envisaged by the 2018 Revitalised Peace Agreement," said Commissioner Andrew Clapham.  
Communication breakdown
The actions of the National Security Services (NSS) have included detentions, raids, a likely internet shutdown and an enhanced security presence on the streets of Juba, the panel said in a statement.
Those targeted by threats, harassment and intimidation have included prominent human rights defenders, journalists and civil society actors. Many have played a key role in the country's peace and justice processes. 
"Jame David Kolok and Michael Wani are among those now sheltering outside the country in fear for their lives," the UN Commission said, in reference to Mr. Kolok's membership of the Technical Committee to Conduct Consultative Process on Truth, Reconciliation and Healing – a position reaffirmed in May by the Ministry of Justice and Constitutional Affairs.
Frozen out
Mr. Wani had been a youth representative on the National Constitution Amendment Committee, according to the UN panel, which noted that both men's bank accounts, "and those of the non-government organisations they lead, are among those recently blocked on government orders, with other civil society actors also affected".
The 2018 Revitalised Agreement for the Resolution of Conflict in South Sudan contains power-sharing arrangements between President Salva Kiir and opposition leader, Riek Machar.
The accord requires the drafting of a permanent Constitution and the establishment of a Commission on Truth, Reconciliation, and Healing.
Although implementation of these and other measures – such as public consultation requirements – have been slow, government leaders have renewed pledges and taken steps toward these in recent months, the UN Commission said.
"These latest restrictions and acts of harassment follow the formation on 30 July of a new civil society coalition whose members planned a public assembly to take place on 30 August," it explained.
Clampdown in Juba
The UN Commission – which was appointed by the Human Rights Council in March 2016 to investigate crimes linked to civil war that erupted in 2011 – noted that this public assembly could not take place amid "detentions, raiding of premises, an apparent internet shutdown, and an enhanced presence of security forces on the streets of Juba".  
Numerous civil society leaders are still in detention and their wellbeing is unclear, the commissioners said.
"The State's authorities must respect and protect the rights of human rights defenders; this is an obligation under international law," said Commissioner Barney Afako. "It would also demonstrate that South Sudan's commitment to strengthening its systems for the consolidation of human rights is genuine." 
UN's top envoy warns Great Lakes Region is 'at a crossroads'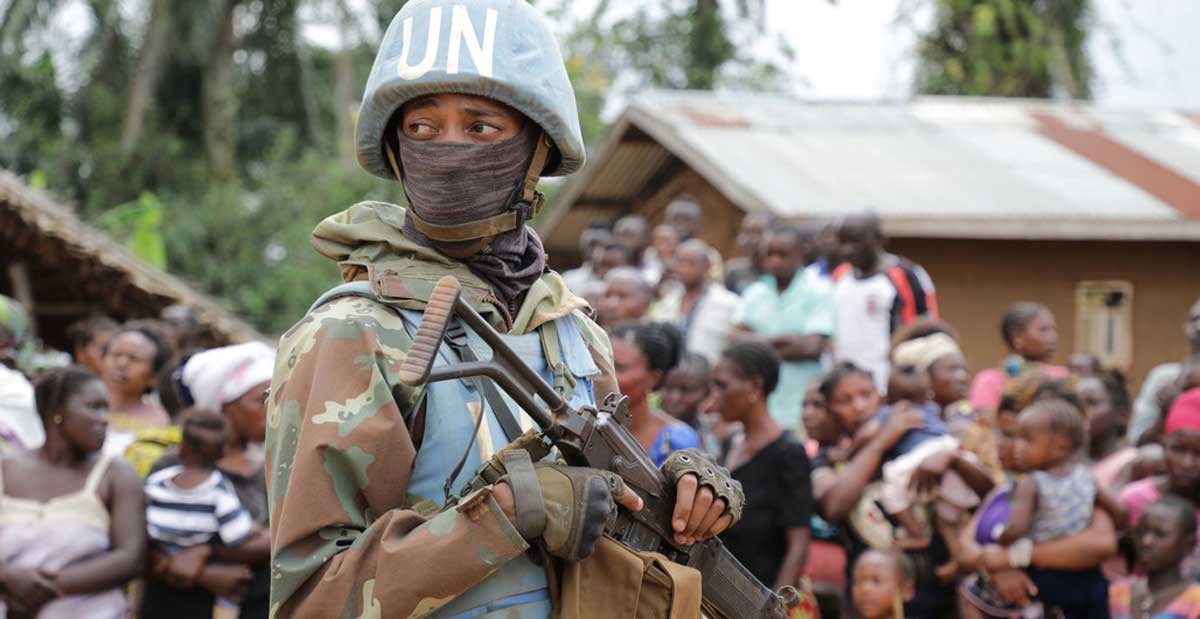 Speaking at a Security Council meeting on the situation in Africa's Great Lakes region on Wednesday, the Secretary-General's Special Envoy, Huang Xia, told ambassadors that the countries concerned now stand "at a crossroads". 
For Mr. Xia, the main threat to peace and stability in this region around the Great Rift Valley, remains the persistence of non-State armed groups.
He pointed to "an upsurge in attacks", whether by the Allied Democratic Forces (ADF) in eastern Democratic Republic of Congo (DRC), or those launched by the RED-Tabara against Bujumbura airport, in Burundi, last September.
Since the beginning of this year, in DRC alone, at least 1,043 civilians have been killed, including 233 women and 52 children.
"This violence continues to have serious consequences on the already fragile humanitarian situation, as well as on the socio-economic stability of the affected area", the Special Envoy said.
He told the Council Members that "these negative forces also remain involved in the illicit exploitation and trade in natural resources, the revenues of which finance their arms procurement and recruitment."
Solutions
"How to put an end to it?", he asked. "This is obviously an old question that haunts anyone interested in the region."
Despite the challenges, he highlighted several bilateral and regional initiatives, saying they "attest to the emergence of a community aware of the added value of dialogue and cooperation."
He also noted the overall peaceful transfers of power in the DRC and Burundi, as well as the signing and implementation of peace agreements in the Central African Republic, South Sudan and the Sudan.
For him, more than ever, "it is necessary to sustainably consolidate these achievements while firmly addressing the challenges that persist."
"The success of such an approach requires learning from the lessons of the past and showing imagination to support the people of the Great Lakes region in building a better present and future", he added.
Turning to COVID-19, he said the pandemic has exacerbated vulnerabilities, but also demonstrated the resilience of the region.
Before the pandemic, 15 million people across the Great Lakes were already displaced from their homes, facing rising malnutrition and food insecurity.
Mr. Xia also reiterated the Secretary-General's call for greater solidarity to facilitate access to vaccines and to strengthen health systems. 
According to the World Health Organization (WHO), to date, only 36 million doses of the vaccine have been administered in a region of nearly 450 million people.
UN presence
Martha Ama Akyaa Pobee, the Assistant Secretary-General for Africa in the Departments of Political and Peacebuilding Affairs and Peace Operations, also briefed Council Members.
Ms. Pobee informed that the UN is reconfiguring its presence in the region to best address the challenges, highlighting a few areas where the Council's support is most needed.
For her, the situation requires "a comprehensive approach rooted in enhanced political engagement, encompassing military and non-military interventions, fostering economic cooperation across the borders and building trust between neighbours and among communities."
She also argued that "armed group activity is a symptom of insecurity in the region", and therefore "the enabling conditions should be addressed upstream."
Among those main root causes, she pointed out the illegal exploitation and regional trafficking of natural resources, saying it contributes to the financing of armed group networks but also "creates parallel economy at the expense of States' budgets whose revenues continue to diminish."
The Executive Secretary of the International Conference on the Great Lakes Region (ICGLR), João Caholo, and a civil society representative also briefed the Council.