Contracts Worth $1.7 Billion Awarded for ADB-Funded Malolos–Clark Railway Project
Construction of the Malolos–Clark Railway Project, a flagship Philippine project funded by the Asian Development Bank (ADB), is expected to begin soon, following the signing of three civil works contracts worth more than $1.7 billion.
The signing ceremony today was hosted by the Philippines' Department of Transportation (DOTr), which has so far awarded five civil works contracts for the project totaling $2.5 billion. The first two contracts were signed on 1 August 2020. The project, part of the government's "Build, Build, Build" infrastructure program, will construct a safe, affordable, reliable, and environment-friendly elevated railway connecting the northern provinces and the capital, Metro Manila.
"This project is, by far, the ADB's largest ever financing package for a single project, and is the single largest 'Build, Build, Build' project to date in the history of the Duterte administration," said Department of Transportation Secretary Arthur Tugade. "Be assured that we are focused on our goal to make the Filipino life comfortable, the Filipino life convenient."
"The signing of these contracts means the Malolos–Clark Railway Project construction will now go on full speed, helping the country's economic revival over the next 12–24 months," said ADB Director General for Southeast Asia Ramesh Subramaniam. "When completed by 2025 based on current plans, we expect the project to benefit nearly 350,000 commuters daily. We are proud to work with the Philippine government, development partners, and the private sector to deliver this important flagship infrastructure project using modern technology for the country."
The Malolos–Clark Railway Project will cut the travel time between Clark in northern Pampanga province and Manila from two to three hours by bus to one hour by train, with a maximum rail speed of up to 160 kilometers (km) per hour. It will reduce greenhouse gas emissions by more than 60,000 tons annually and boost economic activity in regional growth centers like Clark.
The project is expected to create about 24,000 local construction jobs in the next three years. Once completed, the railway system will employ 1,400 people. The project will also spur larger, indirect employment and economic benefits to local businesses and raw material suppliers and manufacturers.
The project is part of the planned 163-km North–South Commuter Railway (NSCR) Project, which aims to reduce road congestion in Metro Manila and surrounding provinces. It will also help cut traffic-related economic costs, which total about $18 billion annually in Metro Manila alone. Once completed by 2040, the entire NSCR is expected to transport up to 1 million passengers daily.
The first contract package of the Malolos–Clark railway line—covering the construction of about 17 km of elevated rail viaduct, seven bridges, and two railway stations—was awarded to the joint venture of Hyundai Engineering & Construction Co., Ltd. and Dong-ah Geological Engineering Company Ltd., both based in the Republic of Korea, and the Philippines' Megawide Construction Corporation.
Spain's Acciona Construction Philippines, Inc. and Daelim Industrial Co., Ltd. won the second contract package, covering the building and civil engineering works for about 16 kms of viaducts and one railway station. The third contract package, for the building and civil engineering works for 12 kms of viaducts and two railway stations, was awarded to Italian–Thai Development Public Company Limited.
The other two contract packages were awarded in August to a joint venture of Acciona Construction Philippines, Inc. and EEI Corporation, and the Republic of Korea's POSCO Engineering and Construction Co., Ltd. A sixth contract for the construction of the Blumentritt station of the railway line will undergo rebidding.
The project is cofinanced by the Japan International Cooperation Agency, which will provide up to $2 billion in additional funding for the rolling stock and railway systems.
Ukraine to Modernize Higher Education System with World Bank Support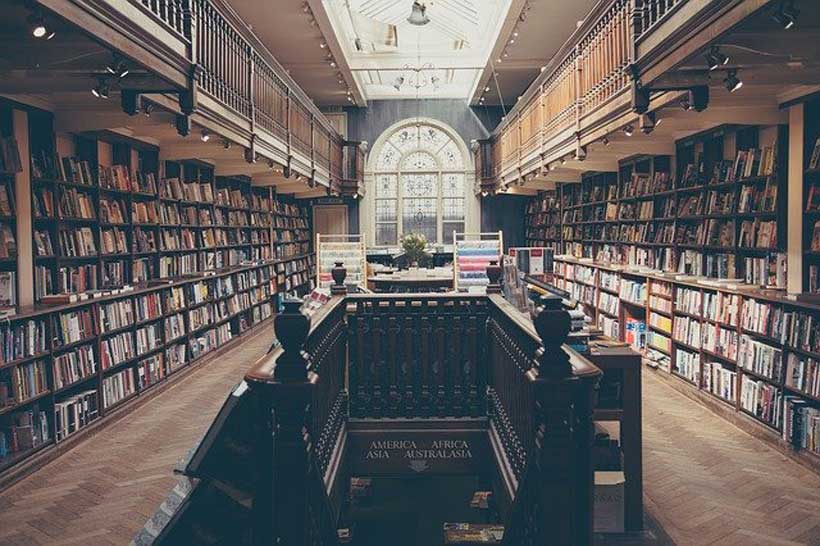 The World Bank's Board of Executive Directors approved today a $200 million project to support the Government of Ukraine's efforts to strengthen efficiency, quality, and transparency of the country's higher education system. The project – Ukraine Improving Higher Education for Results – will help boost the quality of the higher education sector, as well as its relevance to labor market needs, while also promoting resilience and continuity of learning in the face of the COVID-19 pandemic.
The project will finance investments in the modernization of teaching and research facilities and digital learning infrastructure of higher education institutions (HEIs) to ensure learning continuity through remote learning modalities and to support resilience and change management over the longer term. It will also support the development of modern digital infrastructure for distance learning and creation of advanced teaching and research laboratories and learning support facilities.
Another objective of this project is to improve transparency of Ukraine's education sector through modernization of the Higher Education Management Information System and establishment of a National Student Survey and unified information system on competitive research funding of HEIs.
"The World Bank is pleased to partner with Ukraine to modernize teaching and learning in universities in line with European standards in order to equip young Ukrainians with the skills they need for the 21st century," said Arup Banerji, World Bank Regional Country Director for Eastern Europe. "As Ukraine recovers from the pandemic, we also strongly support Ukraine's higher education system in its efforts to be better technically and digitally equipped for providing learning in the post-COVID-19 world."
The Ukraine Improving Higher Education for Results Project will be implemented over a five-year period by the Ministry of Education and Science (MOES) of Ukraine. The MOES will have overall responsibility for project coordination and monitoring of the implementation progress.
The World Bank's current investment project portfolio in Ukraine amounts to just over $3 billion, in nine ongoing investment projects and one Program for Results operation, and is expected to grow to around $3.6 billion over the next two months. The investments support improvements in basic public services that directly benefit ordinary people in areas such as water supply, sanitation, heating, power, energy efficiency, roads, social protection and healthcare, as well as private sector development.
Since Ukraine joined the World Bank in 1992, the Bank's commitments to the country have totaled approximately $13 billion in about 70 projects and programs.
World Bank Supports Serbia's Move Toward Greener, More Resilient, and Inclusive Growth
Serbia is making strides toward accelerating economic growth that is more green, resilient, and inclusive, by implementing a series of legal and policy reforms designed to create a public sector that is more efficient and transparent, as well as better able to enhance the economy's resilience to natural hazards and climate change. The Public Sector Efficiency and Green Recovery Development Policy Loan, approved today by the World Bank Board of Directors, will provide €82.6 million to solidify this reform agenda and quicken Serbia's recovery from the COVID-19 pandemic.
"This budget support operation is an important part of the World Bank Group's engagement in Serbia and is closely linked to the pathways toward reducing poverty and boosting shared prosperity, with a strong focus on environmental sustainability and climate action," says Stephen Ndegwa, World Bank Country Manager for Serbia.
"Public sector reforms and greening the recovery are important vehicles for accelerating Serbia's EU integration agenda.''
The two-pronged operation will support the Republic of Serbia in improving public sector efficiencies and initiating a green recovery, in tandem with the Agence Francaise de Développement, (AFD) – which is supporting the green recovery aspects of this initiative through its own additional financing to the Government of Serbia.
Public sector efficiency improvements are expected to come from a more transparent and efficient public procurement, improved mechanisms for public sector hiring, more efficient management of social protection programs, better control of state aid, and a more predictable legal framework for international transactions.
A green recovery will also focus on reducing air pollution and creating a legal framework for climate policy, actions which are expected to benefit people from all segments of the population.
"For us, this operation is only the beginning of the significant and comprehensive support for Serbia in the field of a green recovery. We are already working with other development partners on creating a program of reforms over the next couple of years to create greener, more resilient, and inclusive growth," concluded Mr. Ndegwa.
Equitable Human Capital Is a Top Priority for Kazakhstan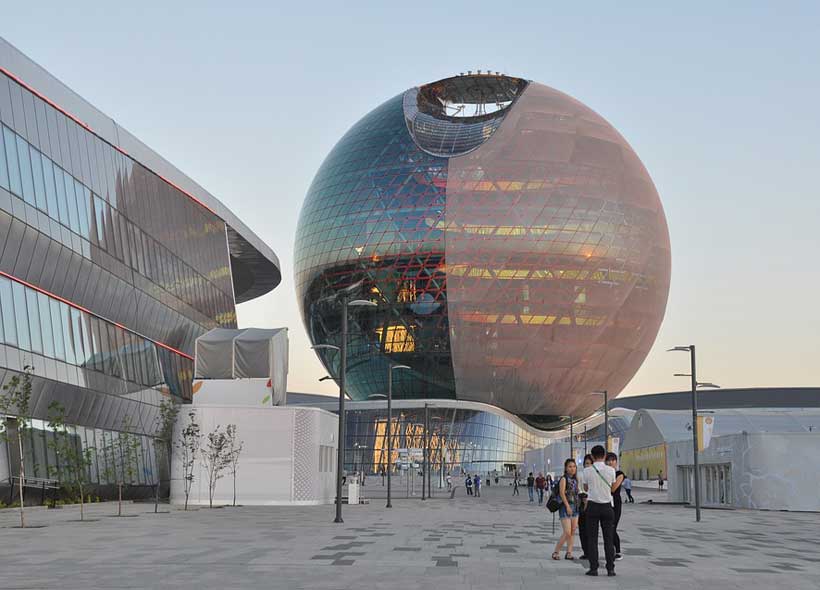 The COVID-19 pandemic has negatively affected Kazakhstan's progress in strengthening human capital, warned experts during a virtual roundtable this week organized by the World Bank and the Agency for Strategic Planning and Reforms under the President of the Republic of Kazakhstan. The discussion aimed to facilitate a holistic and equity-oriented policy dialogue for informing investments and strategic plans to boost skills and productivity in the country.
Human capital is the knowledge, skills, and health that people accumulate throughout their lives, which enable them to realize their potential as productive members of the society. From 2017, the World Bank has led on a global effort on the human capital development to accelerate more and better investments in people for greater equity and economic growth.
During the event, the World Bank presented key findings of the Equitable Human Capital Development Framework Report for Kazakhstan that showcase declining productivity, growing inequality in the regions, as well as deteriorating health indicators amongst the population.
While Kazakhstan has made impressive economic progress, largely driven by rising exports of oil and gas and increasing productivity, since 2009 the country has seen a marked slowdown in economic growth. Contribution of the human capital to the Kazakh economy beyond extractive industries significantly went down, limiting the country's ability to produce high-value products.
Today Kazakhstan's economy lags in some key measures of innovation and competitiveness, and the state of skills development in the country is lower than in countries of the Organization for Economic Co-operation and Development (OECD). Moreover, the COVID-19 pandemic has significantly lowered domestic economic activity with GDP falling by 2.6 percent in 2020 after expanding by 4.5 percent in 2019 and the poverty rate increasing from 6% in 2016 to 14 percent in 2020. Building back from this economic shock requires strategic and targeted reforms to diversify the economy into more complex, skill-based sectors in order to meet Kazakhstan's 2050 goals.
"COVID-19 has significantly undermined human capital development gains in Kazakhstan achieved over the last decade. The poorest and the most disadvantaged have been hit the hardest, and this will negatively impact their lifelong learning, future earnings, and socio-economic well-being. For Kazakhstan to enjoy sustainable growth, public policies and investments need to cater to the needs of the poorest and most disadvantaged regions and people. Greater emphasis is needed on the quality of education, skills development, and adult survival", said Ayesha Vawda, Lead Education Specialist at the World Bank Office for Central Asia.
The report argues that there are substantial inequalities in human capital indicators across regions, gender, and in terms of socio-economic status in Kazakhstan. A child born in the richest 20 percent of households in the country can expect to accomplish 64 percent of his/her productivity, compared to 53 percent for a child born in the poorest 20 percent of households. The regional difference is especially profound in learning outcomes. For example, the HCI score for Atyrau is equal to that of much poorer countries such as Kosovo and Georgia. In contrast, the highest regional HCI score – Nur-Sultan City – is equal to that of Luxembourg and just below that of the United States. Quality of education and education expenditures also differ significantly across the country's regions. Education policies and financing disincentivize teachers and school leaders to support low achievers. Also, despite ongoing health reforms, there are huge gaps between Kazakhstan and OECD countries in terms of quality control of risk factors, appropriate treatment delivery, and equality of health expenditures across regions.
"If the country continues to strengthen its human capital at the same pace as it did in 2010-2020, it will take 44 years to reach the levels of the 30th ranked country for GDP per capita, assuming the rest of the world does not grow. To join the ranks of the top 30 economies of the world, Kazakhstan will need to revise its economic model, moving aggressively into economic diversification, and building the skills of its next generation—all of them," said Lilia Burunciuc, World Bank Regional Director for Central Asia.
In his speech, Kairat Kelimbetov, Chairman of the Agency for Strategic Planning and Reforms under the President of the Republic of Kazakhstan, highlighted "Human development has been identified as a priority in all high-level strategic documents endorsed by the President of the Republic of Kazakhstan. In particular, the new system of state planning, the updated National Development Plan 2025 and the new Concept of Public Administration 2030 are all human oriented meaning that all activities under the specified reforms target to improving the life of each country resident as an ultimate goal. The implementation of the National Development Plan until 2025, among other things, is aimed at recovery from the pandemic and improvement of human capital. Based on this document, the reforms will be carried out in all the spheres."
Both international and national experts agreed that strengthened human capital, as reflected in improved health, education and social protection outcomes would support economic transformation by allowing the economy to move towards skills-based sectors, increasing labor productivity and adaptability to the global knowledge-based economy.