Contracts Worth $1.7 Billion Awarded for ADB-Funded Malolos–Clark Railway Project
Construction of the Malolos–Clark Railway Project, a flagship Philippine project funded by the Asian Development Bank (ADB), is expected to begin soon, following the signing of three civil works contracts worth more than $1.7 billion.
The signing ceremony today was hosted by the Philippines' Department of Transportation (DOTr), which has so far awarded five civil works contracts for the project totaling $2.5 billion. The first two contracts were signed on 1 August 2020. The project, part of the government's "Build, Build, Build" infrastructure program, will construct a safe, affordable, reliable, and environment-friendly elevated railway connecting the northern provinces and the capital, Metro Manila.
"This project is, by far, the ADB's largest ever financing package for a single project, and is the single largest 'Build, Build, Build' project to date in the history of the Duterte administration," said Department of Transportation Secretary Arthur Tugade. "Be assured that we are focused on our goal to make the Filipino life comfortable, the Filipino life convenient."
"The signing of these contracts means the Malolos–Clark Railway Project construction will now go on full speed, helping the country's economic revival over the next 12–24 months," said ADB Director General for Southeast Asia Ramesh Subramaniam. "When completed by 2025 based on current plans, we expect the project to benefit nearly 350,000 commuters daily. We are proud to work with the Philippine government, development partners, and the private sector to deliver this important flagship infrastructure project using modern technology for the country."
The Malolos–Clark Railway Project will cut the travel time between Clark in northern Pampanga province and Manila from two to three hours by bus to one hour by train, with a maximum rail speed of up to 160 kilometers (km) per hour. It will reduce greenhouse gas emissions by more than 60,000 tons annually and boost economic activity in regional growth centers like Clark.
The project is expected to create about 24,000 local construction jobs in the next three years. Once completed, the railway system will employ 1,400 people. The project will also spur larger, indirect employment and economic benefits to local businesses and raw material suppliers and manufacturers.
The project is part of the planned 163-km North–South Commuter Railway (NSCR) Project, which aims to reduce road congestion in Metro Manila and surrounding provinces. It will also help cut traffic-related economic costs, which total about $18 billion annually in Metro Manila alone. Once completed by 2040, the entire NSCR is expected to transport up to 1 million passengers daily.
The first contract package of the Malolos–Clark railway line—covering the construction of about 17 km of elevated rail viaduct, seven bridges, and two railway stations—was awarded to the joint venture of Hyundai Engineering & Construction Co., Ltd. and Dong-ah Geological Engineering Company Ltd., both based in the Republic of Korea, and the Philippines' Megawide Construction Corporation.
Spain's Acciona Construction Philippines, Inc. and Daelim Industrial Co., Ltd. won the second contract package, covering the building and civil engineering works for about 16 kms of viaducts and one railway station. The third contract package, for the building and civil engineering works for 12 kms of viaducts and two railway stations, was awarded to Italian–Thai Development Public Company Limited.
The other two contract packages were awarded in August to a joint venture of Acciona Construction Philippines, Inc. and EEI Corporation, and the Republic of Korea's POSCO Engineering and Construction Co., Ltd. A sixth contract for the construction of the Blumentritt station of the railway line will undergo rebidding.
The project is cofinanced by the Japan International Cooperation Agency, which will provide up to $2 billion in additional funding for the rolling stock and railway systems.
Global foreign direct investment halved amid pandemic, but China remained resilient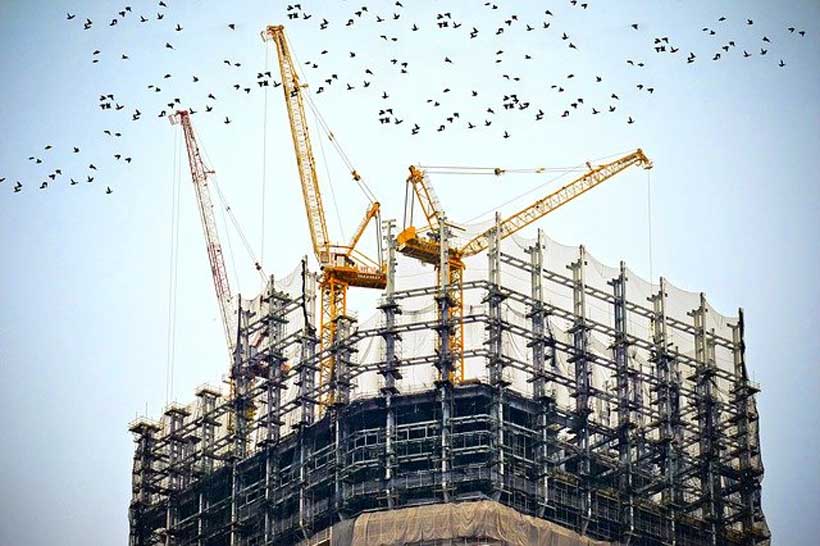 Foreign direct investment (FDI), a bellwether of globalisation and economic confidence, fell by 49 per cent to $399 billion in the first half of 2020, amid the upheaval caused by the coronavirus pandemic, a new report from the UN trade and development organization UNCTAD showed on Tuesday.
FDI includes cross-border mergers and acquisitions, international project finance, and corporate investments in new "greenfield" projects abroad, and it can be an indicator of the growth of the corporate supply chains that play an important role in world trade.
Worse than expected
James Zhan, the director of UNCTAD's Division on Investment and Enterprise, said the slump in FDI flows in the first half of the year was more drastic than expected.
"This was due to the lockdowns around the world, which slowed existing investment projects, and the prospects for deeper recession which led the multinationals to reassess new projects. And that's the current mood of the investors – they try to be very conservative at this stage", he said at a press conference in Geneva.
All major forms of FDI and all regions suffered from the slowdown, although developed economies were worst hit, with FDI flows of $98 billion in the six months – a 75 per cent reduction from a year previously.
China holds course
However, China was bucking the trend, with FDI flows relatively stable at $76 billion in the first half of the year, while Hong Kong bounced back as an FDI destination after a weak 2019.
"Overall investment flows into China remain at a high level and this is partly because China was one of the very few countries, among the first, to control the pandemic and to resume its production system in the country.
"In the meantime the Chinese government put in place effective measures to retain investment, to service operations of the multinationals operating in the country, and also put in place new measures to attract investment", Mr. Zhan said.
Most of the FDI heading to China went into high-tech industries. The value of Mergers and Acquisitions transactions into China, grew by 84 per cent, mostly in information services and e-commerce industries, while several multinational companies also expanded their investments into China, he added.
Global outlook highly uncertain
The global outlook remains highly uncertain, with question marks over the duration of the pandemic and the effectiveness of the policy response, but prospects for the full year remain in line with UNCTAD's earlier projection of a 30-40 per cent decline, Mr. Zhan said.
The rate of decline in developing economies is expected to flatten because of the signs of impending recovery in East Asia, but the global decline is expected to continue, with a further reduction of 5-10 per cent foreseen in 2021, the UNCTAD official added.
FDI is the most important source of external funding for developing economies – outstripping remittances, bank loans and overseas development assistance.
The current value of FDI invested in projects around the world is equivalent to 42 per cent of annual global GDP, said Mr. Zhan.
Digital transformation in Brazil could reinforce economic recovery from COVID-19 crisis
Brazil has made significant progress in improving Internet access, digital security and regulation, yet more needs to be done to reduce the country's digital divide and embrace digital technologies. As Brazil, like the rest of the world, works to contain the COVID-19 crisis, stepping up the pace of digital transformation could hasten and reinforce a just and resilient recovery, according to the OECD.
"Digital technologies are the backbone of today's economies, and digital tools and connectivity are essential in helping businesses and people to weather the COVID-19 crisis," said OECD Secretary-General Angel Gurría, launching twin Reviews of Brazil's digital transformation and its telecommunication and broadcasting sectors. "As Brazil and the world work to tackle this devastating crisis, Brazil should do everything to seize the opportunities offered by digitalisation to strengthen the recovery and build a resilient, inclusive future economy."
The Review of the country's digital transformation, Going Digital in Brazil, finds that despite recent progress, Brazil lags in investment in digital innovation and in the level of digital skills in the workforce. The Review recommends ways to increase digital uptake among people and firms, strengthen digital security and privacy, and spur innovation. It calls for better co-ordination of digital transformation policies among ministries and government agencies and for greater resources for implementing Brazil's Digital Transformation Strategy (E-Digital).
A parallel report, the OECD Telecommunication and Broadcasting Review of Brazil 2020, shows where there is room for Brazil to catch up with advanced economies in ensuring access to high-quality communication services that are fundamental for a successful and inclusive digital transformation. It suggests actions to improve market conditions, competition and the policy and regulatory framework in communication and broadcasting. It also recommends an overhaul of taxes, fees and tariffs that limit operators' scope for investment and innovation.
Creating a single independent regulator to oversee communication and broadcasting services, as some other countries have done, would help to lower prices and improve quality as services in the two sectors increasingly overlap, the Review says. Similarly, introducing a single-class licensing regime for the two sectors would lower legal costs and administrative burdens for operators. Meanwhile, an upcoming auction of 5G spectrum should be carefully designed to ensure optimal network coverage and competition conditions.
Getting digital policy right is vital in all countries to ensure that the benefits of the digital transformation – such as boosting productivity and improving well-being – are shared fairly across economies and societies. Digital tools can also help to efficiently target social spending. On the other hand, getting digital policy wrong risks worsening existing inequalities between high and low-skilled individuals, large and small firms, and urban and rural regions.
Among the progress made in Brazil in recent years, subscriptions to communications services have steadily increased, thanks to a more than tripling in mobile subscriptions from 2012 to 2019, and relatively affordable mobile voice and data plans. The share of households with Internet access rose to 67% in 2018 from 40% in 2013, and the share of adults using the Internet to 72% from 50%. New laws have strengthened digital security, and consumer and personal data protection. Brazil has created an exemplary institutional structure for Internet governance – the Internet Steering Committee – and has taken steps to strengthen the independence of the communication regulator and to promote competition in mobile markets.
Despite this progress, challenges remain. As of 2018, nearly a quarter of Brazilian adults had never used the Internet, with data showing that Internet use is closely linked to levels of education, income and age. There is also a persistent urban-rural digital divide, with 75% of the adult population in urban areas using the Internet against only 49% in rural areas.
Fixed broadband is less affordable in Brazil than mobile, and while Brazil had 90 mobile broadband subscriptions per 100 inhabitants as of June 2019, not far behind the OECD average of 113, fixed-line broadband penetration of 16% was only half the OECD average of 31%. Only 54% of firms with 10 or more employees had a website in 2019, compared with an OECD average of 78%, and while e-commerce is growing steadily, only 21% of companies conducted sales online in 2019.
A summary of key recommendations from the two Reviews:
Continue to improve digital skills, particularly among micro enterprises and people with low levels of education. Offer firms tax incentives for investing in digital technology upgrades and training. Do more to support research and development in ICT services and innovative start-ups. Increase funding for students in STEM (science, technology, engineering and mathematics) subjects. Remove regulatory barriers to the development of e-commerce.
Improve access to reliable, affordable and high-quality Internet by deploying fibre optic infrastructure to rural and remote areas and by encouraging competition in communication services. In broadcasting, where concentration is higher, reduce barriers to entry and remove de facto legal restrictions on the vertical integration of the pay TV value chain. Design the upcoming auction for 5G spectrum in a way that ensures a competitive market, particularly in light of new legislation enabling the successive renewal of spectrum licences.
Create a converged and independent regulator to oversee both communication and broadcasting, and replace the current dual licensing system with a single-class licensing regime for communication and broadcasting services. Harmonise tax rates in the communications sector across states and reduce them where possible. Aim to overhaul the indirect tax system in the long term to reduce distortions.
World Bank Announces 'Mission Billion Challenge' Winners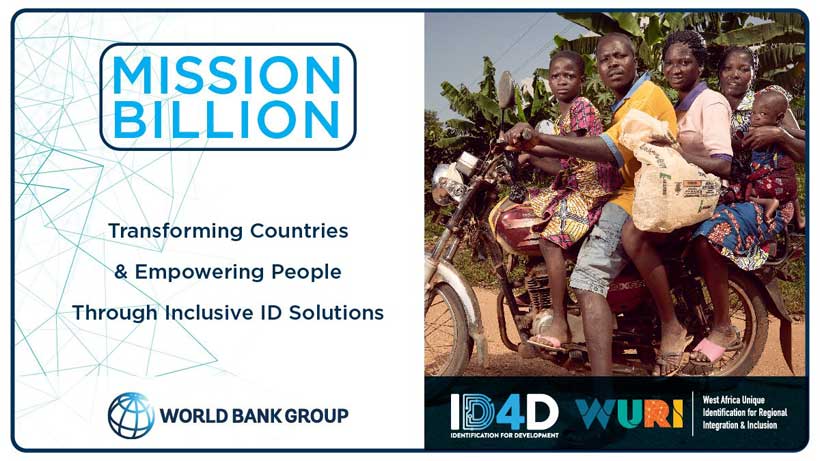 Leaders from around the world—including H.M. Queen Máxima of the Netherlands in her capacity as UNSGSA, the President of Estonia, and Ministers from Indonesia, Nigeria, Sierra Leone and Togo—called on countries to prioritize development of inclusive and trusted digital ID systems as part of a resilient recovery from the COVID-19 pandemic at the World Bank and IMF Annual Meeting event on October 21. The event also announced the winners of the ID4D Mission Billion Innovation Challenge to remove barriers to accessing and using such digital platforms.
Panelists highlighted how digital ID systems, together with a broader set of foundational digital infrastructure such as digital payments and platforms for trusted data sharing, can help build more resilient digital economies and societies when they are designed inclusively and with people at the center. Countries that had this infrastructure in place and accessible to people before the pandemic have been able to deliver emergency cash assistance to mitigate the impacts of COVID-19 more quickly and effectively, and maintain better continuity in services by shifting from physical to online delivery during lockdowns and quarantines.
"Now is the time for accelerated action: to get every person a digital ID that enables their access to services and ensures their privacy; and to have all countries prepared not only to respond better to the next crisis but to take advantage of the new opportunities being created by the digital economy," said Dr. Mari Pangestu, World Bank Managing Director for Development Policy and Partnerships.
"The crisis has created momentum in many countries to implement new ID systems, or boost coverage and strengthen the capabilities of existing ones. Sequencing and coordination are particularly important as the urgency of the pandemic might result in decisions not always being aligned across the government or with global best practices," said Queen Máxima, the United Nations Secretary-General's Special Advocate for Inclusive Finance for Development (UNSGSA).
Winners of the World Bank Group's Mission Billion Innovation Challenge were revealed, with a total of $150,000 in prize money and the opportunity to work with World Bank teams to further develop, pilot and scale their ideas. Given how the crisis has highlighted the critical need for digital ID systems and other platforms to work for all people, the theme of this year's Challenge was inclusion:
The Global prize sought new ways to enable vulnerable populations—such as people with limited digital access and marginalized women and girls—to obtain digital IDs and use them to verify their identities and access remote services. The top winners announced by Makhtar Diop, World Bank Vice President for Infrastructure, were Kiva Protocol, Mobile Vaani, and Special Olympics Nigeria, all three sharing first place and together addressing inclusion across the full identification lifecycle.
The WURI West Africa prize called for solutions to facilitate contributions to social insurance programs, such as pensions and savings accounts, by informal sector workers. The winners, announced by Mamta Murthi, World Bank Vice President for Human Development, were Naa Sika in first place and Tonti+ in second place.
About the Identification for Development (ID4D) Initiative
The World Bank Group's Identification for Development (ID4D) Initiative helps countries realize the transformational potential of digital identification. ID4D works with countries and partners across sectors to enable all people to exercise their rights and to access services by closing the gap in identification for the estimated 1 billion people currently without any proof of identity, and improving the quality and utility of digital identification and civil registration systems in line with the Principles on Identification for Sustainable Development. ID4D has three pillars of activity: country and regional engagement; thought leadership; and global convening and platforms. ID4D is supported by the Bill & Melinda Gates Foundation, the UK Government, the French Government, and the Omidyar Network.
About the Mission Billion Challenge
In its second year, Mission Billion, supported by MIT Solve platform, aims to spur practical and innovative solutions to challenges developing countries face in implementing digital ID systems. It is hosted by the World Bank Group's Identification for Development (ID4D) Initiative and supported by the Bill & Melinda Gates Foundation, the UK Government, the French Government, and Omidyar Network. This year attracted 370 solutions from academics, entrepreneurs, scientists, and technologists based in 59 countries. The 2019 edition focused on privacy and user empowerment of their identification.