Contracts Worth $1.7 Billion Awarded for ADB-Funded Malolos–Clark Railway Project
Construction of the Malolos–Clark Railway Project, a flagship Philippine project funded by the Asian Development Bank (ADB), is expected to begin soon, following the signing of three civil works contracts worth more than $1.7 billion.
The signing ceremony today was hosted by the Philippines' Department of Transportation (DOTr), which has so far awarded five civil works contracts for the project totaling $2.5 billion. The first two contracts were signed on 1 August 2020. The project, part of the government's "Build, Build, Build" infrastructure program, will construct a safe, affordable, reliable, and environment-friendly elevated railway connecting the northern provinces and the capital, Metro Manila.
"This project is, by far, the ADB's largest ever financing package for a single project, and is the single largest 'Build, Build, Build' project to date in the history of the Duterte administration," said Department of Transportation Secretary Arthur Tugade. "Be assured that we are focused on our goal to make the Filipino life comfortable, the Filipino life convenient."
"The signing of these contracts means the Malolos–Clark Railway Project construction will now go on full speed, helping the country's economic revival over the next 12–24 months," said ADB Director General for Southeast Asia Ramesh Subramaniam. "When completed by 2025 based on current plans, we expect the project to benefit nearly 350,000 commuters daily. We are proud to work with the Philippine government, development partners, and the private sector to deliver this important flagship infrastructure project using modern technology for the country."
The Malolos–Clark Railway Project will cut the travel time between Clark in northern Pampanga province and Manila from two to three hours by bus to one hour by train, with a maximum rail speed of up to 160 kilometers (km) per hour. It will reduce greenhouse gas emissions by more than 60,000 tons annually and boost economic activity in regional growth centers like Clark.
The project is expected to create about 24,000 local construction jobs in the next three years. Once completed, the railway system will employ 1,400 people. The project will also spur larger, indirect employment and economic benefits to local businesses and raw material suppliers and manufacturers.
The project is part of the planned 163-km North–South Commuter Railway (NSCR) Project, which aims to reduce road congestion in Metro Manila and surrounding provinces. It will also help cut traffic-related economic costs, which total about $18 billion annually in Metro Manila alone. Once completed by 2040, the entire NSCR is expected to transport up to 1 million passengers daily.
The first contract package of the Malolos–Clark railway line—covering the construction of about 17 km of elevated rail viaduct, seven bridges, and two railway stations—was awarded to the joint venture of Hyundai Engineering & Construction Co., Ltd. and Dong-ah Geological Engineering Company Ltd., both based in the Republic of Korea, and the Philippines' Megawide Construction Corporation.
Spain's Acciona Construction Philippines, Inc. and Daelim Industrial Co., Ltd. won the second contract package, covering the building and civil engineering works for about 16 kms of viaducts and one railway station. The third contract package, for the building and civil engineering works for 12 kms of viaducts and two railway stations, was awarded to Italian–Thai Development Public Company Limited.
The other two contract packages were awarded in August to a joint venture of Acciona Construction Philippines, Inc. and EEI Corporation, and the Republic of Korea's POSCO Engineering and Construction Co., Ltd. A sixth contract for the construction of the Blumentritt station of the railway line will undergo rebidding.
The project is cofinanced by the Japan International Cooperation Agency, which will provide up to $2 billion in additional funding for the rolling stock and railway systems.
Lao PDR: New Project to Protect Landscapes and Enhance Livelihoods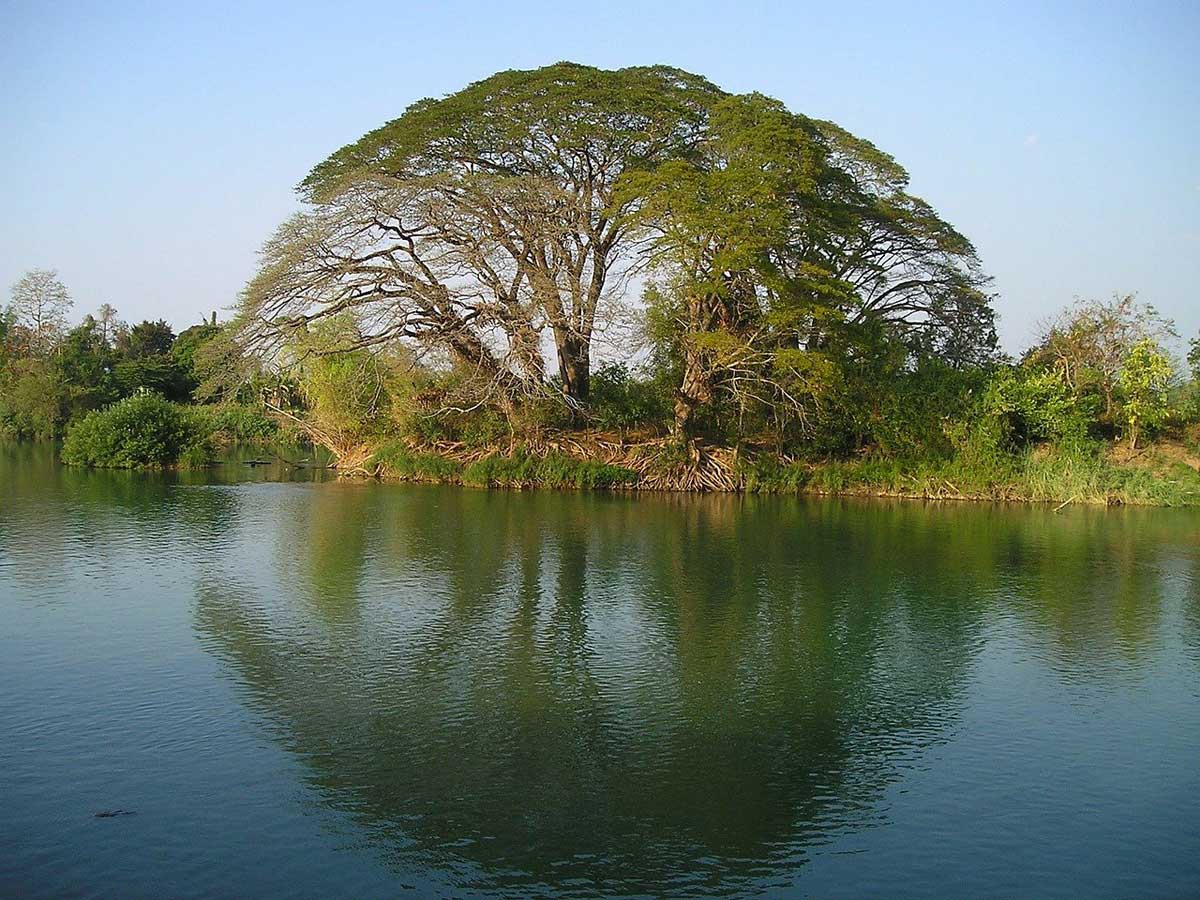 The World Bank's Board of Executive Directors today approved a US$57 million project to help Lao PDR promote sustainable forest management, improve protected area management, and enhance livelihoods opportunities in eight provinces across the country. Project funding comes from the World Bank's International Development Association, with contributions from the Global Environment Facility and the Canada-World Bank Clean Energy and Forest Climate Facility.
The Lao Landscapes and Livelihoods Project will support economic recovery in light of the adverse impacts of the COVID-19 pandemic by focusing on preservation of natural capital such as forests, biodiversity, water resources, soil, and land. The Project will help communities in over 600 villages and 25 forest areas to secure livelihoods and jobs from sustainably managed forests, including opportunities in timber and non-timber products, and nature-based tourism.
"This project will be crucial to helping Lao PDR recover from the global coronavirus shock by protecting and enhancing its natural capital, and supporting the creation of green jobs in vulnerable communities," said the World Bank Lao PDR Country Manager Nicola Pontara.
Despite enjoying sustained periods of high economic growth in the last three decades, Lao PDR has experienced a gradual deterioration of its natural capital, making vulnerable rural people more susceptible to floods and droughts while jeopardizing their access to food, fiber, fresh water and income.
The Government of Lao PDR will implement the project through the Department of Forestry at the Ministry of Agriculture and Forestry. To create jobs and livelihoods and secure environmental benefits, the project will develop environmentally and socially sustainable partnerships among communities, government, nature-based-tourism companies, and forest plantations.
The Lao Landscapes and Livelihoods Project complements other partnerships between Laos and the World Bank on biodiversity protection, carbon emission reductions and nature-based tourism. It also supports the priorities of the government's ninth National Socio-Economic Development Plan for 2021-25 and the 2030 National Green Growth Strategy.
Two-Thirds of Poorer Countries Are Cutting Education Budgets Due to COVID-19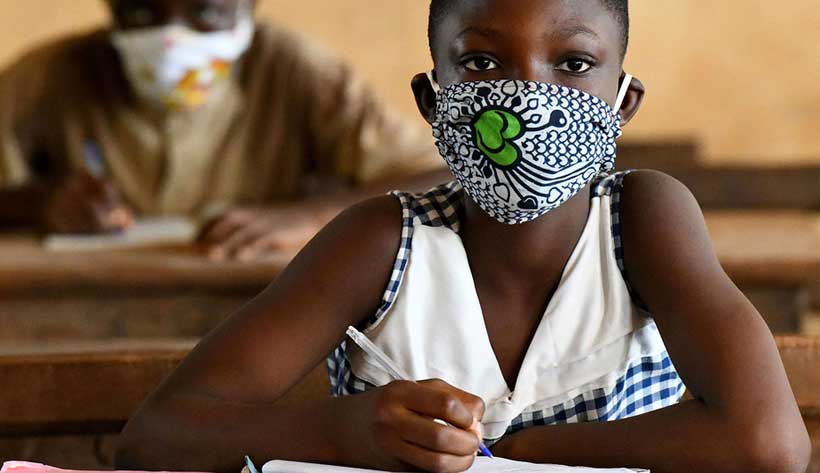 Education budgets are not adjusting proportionately to the challenges brought about by COVID-19, especially in poorer countries. Despite additional funding needs, two-thirds of low- and lower-middle-income countries have, in fact, cut their public education budgets since the onset of the Covid-19 pandemic, according to the new joint World Bank – UNESCO Education Finance Watch (EFW).
In comparison, only one-third of upper-middle and high-income countries have reduced their budgets. These budget cuts have been relatively small thus far, but there is a danger that future cuts will be larger, as the pandemic continues to take its economic toll, and fiscal positions worsen. These differing trends imply a significant widening of the already large spending disparities seen between low- and high-income countries.
According to the new report, prior to the COVID-19 pandemic, in 2018-19, high-income countries were spending annually the equivalent of US$8,501 for every child or youth's education compared to US$48 in low-income countries. COVID-19 is only widening this huge per-capita education spending gap between rich and poor countries.
EFW stresses that the education finance challenge is not only about mobilizing resources, but also about improving the effectiveness of funding. Unfortunately, recent increases in public education spending have been associated with relatively small improvements in education outcomes. Although access to education has improved, the learning poverty rate – the proportion of 10-year-olds unable to read a short, age-appropriate text – was 53 percent in low- and middle-income countries prior to COVID-19, compared to only 9 percent for high-income countries. COVID-19 related school closures are likely to increase this 53 percent share to as much as 63 percent.
"This is a critical moment where countries need to recover the learning losses the pandemic is generating, invest in remedial education, and use this window of opportunity to build more effective, equitable, and resilient systems," said Mamta Murthi, World Bank Vice President for Human Development. "The learning poverty crisis that existed before COVID-19 is becoming even more severe, and we are also concerned about how unequal the impact is. Countries and the international development community must invest more and invest better in education systems and strengthen the link between spending and learning and other human capital outcomes."
EFW notes that global spending on education has increased over the last 10 years, but the signs are that the pandemic may interrupt this upward trend. Funding for education has grown most rapidly in low- and lower-middle-income countries, where the gaps between the funding needed to achieve the SDGs and current allocations are the widest. The deterioration in government finances over the medium-term suggests that without concerted efforts to prioritize education, the outlook for mobilizing the domestic resources required for education will worsen.
Aid for education has increased by 21 percent over the last 10 years. Disbursements had increased rapidly in the 2000s and fell between 2010 and 2014 in the aftermath of the great financial crisis. However, since 2014, aid to education has increased by 30 percent, reaching its highest recorded level of US$ 15.9 billion in 2019. However, fiscal constraints, other sectoral needs, and changes in student mobility patterns, suggest that external aid for education might fall at a time when it is needed most.
"External financing is key to support the education opportunities of the world's poorest," said Stefania Giannini, Assistant Director-General at UNESCO. "Yet donor countries are likely – and some have already begun – to shift their budget away from aid to domestic priorities. Health and other emergencies are also competing for funds. We foresee a challenging environment for countries reliant on education aid. UNESCO estimates that it may fall by US$ 2 billion from its peak in 2020 and not return to 2018 levels for another six years."
The EFW is a collaborative effort between the World Bank and the UNESCO Global Education Monitoring Report team. It will be produced annually following the main release of spending data by UNESCO's Institute of Statistics. The EFW aims to draw together the best data available on all sources of education funding and monitor efforts to improve information on the levels and use of education funding. However, good quality and timely information on government, household, and aid spending in education is not readily available in all countries. This hinders planning and monitoring at a time when countries cannot afford any missteps.
Global Alliance on Circular Economy and Resource Efficiency
Bringing together governments and relevant networks and organizations, the Global Alliance on Circular Economy and Resource Efficiency (GACERE) aims to provide a global impetus to initiatives related to the circular economy transition, resource efficiency, sustainable consumption and production patterns, and inclusive and sustainable industrialization.
GACERE is being established by the European Commission on behalf of the European Union (EU), and by the United Nations Environment Programme (UNEP), in coordination with the United Nations Industrial Development Organization (UNIDO).
GACERE will be launched on Monday 22 February 2021 from 12:00 until 13:15 CET on the margins of the first segment of the fifth meeting of the United Nations Environment Assembly.
The event will be hosted by Virginijus Sinkevičius, EU Commissioner for Environment, Oceans and Fisheries; Inger Andersen, United Nations Under-Secretary-General and UNEP's Executive Director; and LI Yong, UNIDO's Director General.
Ministers of countries which have joined GACERE and other stakeholders will provide their perspectives on the Alliance's intended role in supporting a global just transition to circular and resource-efficient economies and the achievement of the 2030 Agenda for Sustainable Development.