Bhutan – India: A multi- dimensional relationship. interview with H.E. Amb. Ruchira Kamboj
India and Bhutan have shared an interesting relationship for a very long time. They are geopolitical neighbours, trade partners and friends. In this conversation with Modern Diplomacy, Her Excellency Ambassador Ruchira Kamboj, Ambassador of India to Bhutan sheds more light on the India Bhutan relationship and her work in the Indian Foreign Services.
When did you decide that you wanted to join the foreign services? Tell us more about your journey.
That was quite early I would say – while in school. I enjoyed the pursuit of, and discussions on international relations, and greatly looked forward to actual practice! I guess I was fortunate and quite blessed that this aspiration came true.
The relations between India and Bhutan have been historically significant and more so now when the former's relations with few other neighbours seem to be muffled with confusion and disturbances. What do you believe will strengthen India – Bhutan's bond even more?
Bhutan and India are bound together by ties of geography, history, culture, spiritual traditions and centuries old people-to-people interactions.
The special friendship has not only benefited our two nations, it has also created an example for the whole world, an epitome of two nations, of two different sizes, living together for collective growth, bound by an unparalleled friendship.
Both Bhutan and India have young populations. Both Bhutan and India are rapidly transforming societies. A greater focus on youth-centric activities both sides through enhanced exchanges and connectivities, in particular in those sectors where India brings unique strengths to the table, such as IT, STEM, Start-Ups, could potentially be hugely beneficial for further growth and progress. As one tiny example, this year itself, eight Bhutanese students have entered our IITs against their chosen Masters' Programmes.
This ties in with His Majesty's vision and focus on STEM, where technology is rapidly transforming the world around us, and where the pace of scientific advancement is relentless in its pursuit towards creation.
What other plans and bilateral agreements can we foresee other than energy (hydroelectric) and tourism that will be a boon for both the South Asian countries?
The relationship between Bhutan and India today is multi- dimensional encompassing diverse sectors, not being limited to the traditional sectors but opening up to new and emerging spaces such as financial technology cooperation, IT, Start-Ups and Space Science and Technology, for mutually beneficial growth and cooperation.
I am pleased to share and following the visit of Prime Minister Modi to Bhutan in 2019, action has matched talk, and we are well into implementing much of what was envisaged during this memorable visit, reflective of our commitment to advancing the economic and infrastructural development of Bhutan, per the priorities and wishes of the Government and the people of Bhutan.
Speaking of energy diplomacy, what are your personal views on the environment and climate change? What lessons can the world learn from Bhutan's carbon-negative approach?
There are no two views that the world needs to think and act green, to support sustainable growth. India under Prime Minister Narendra Modi has embarked upon a massive upward trajectory as we seek to harness solar and wind energy to power our future. The International Solar Alliance is one example -since 2015, this 87 signatory-alliance is propelling Earth to a low-carbon growth path. Similarly, the Coalition for Disaster-Resilient Infrastructure aims at a climate-change and disaster-resilient future for all.
As for Bhutan, you are truly an example to the world, having envisioned the "requirement" to be green in your country's constitution, and being practically the world's only carbon negative country. Importantly, you are not just resting on past laurels but diversifying slowly but steadily into new spaces- into renewable energy such as solar and wind power; towards green transport; the ban on single-use plastic etc. These, among others, are examples of a country that is deeply respectful and committed to the environment. This is without doubt a tribute to the vision and leadership provided by the Druk Gyalpo of Bhutan, as most recently reiterated at the UN Secretary General's High Level RoundTable on Climate Action by Lyonchhen Dr. Lotay Tshering.
As mentioned before, both countries have also been focusing on cross-cultural tourism with initiatives like digital payments making the process more convenient. Can you speak more about this and the different contours that need to be strengthened?
We share His Majesty's vision for harnessing technology towards economic development and towards strengthening our partnership in new areas such as digital and emerging technologies, financial integration etc.
To this end, Prime Ministers Shri Narendra Modi and Dr. Lotay Tshering had launched the first phase of the Rupay Card in 2019. With this , Indian citizens have been facilitated in making payments with their Indian bank-issued debit cards, in Bhutan. A second phase to be launched in 2020 , will enable the use of Bhutanese bank-issued RuPay Cards across Points of Sale terminals in India. This will benefit all Bhutanese citizens who visit India for education, medical treatment, pilgrimage, work or tourism.
This cross border financial integration will further facilitate our warm people-to-people contacts and integrate furthermore the economies of our two countries.
Your father was an Army officer and your mother, a Professor at Delhi University. Do you credit your success to the environment you were brought up in? How important do you think are parents' support to a child for achieving some feat?
I would agree with you that the early childhood years are critical in shaping future orientation. I was fortunate and blessed in having a vision and values through personal examples from my parents, that have stood me in good stead. I wish that for every child on this planet-that their potential is fully realised in safety and with opportunity.
You seem to have an eye for Bhutanese art and culture. You also have been promoting a film called Lunana recently. Tell us more about that.
It is always a privilege to serve as India's Representative abroad and to get a rare insight each time into a country's culture and way of being, so to speak. The more so, with a country like Bhutan, which offers such a rich and unique mosaic, in itself.
Speaking of "Lunana", I was personally thrilled that this will be Bhutan's official entry to the Oscars, an exquisite opportunity for the world to learn more about this singularly unique country.
Tell us about your previous experiences, of representing India at UNESCO and being a high commissioner to South Africa.
There are no two ways about this: it is an outstanding honour each time to bat for India. It was thus my privilege to serve both as Ambassador of India within the multilateral settings of UNESCO, Paris and as High Commissioner of India for South Africa, a country with which India has a shared history and importantly and going forward, an equally rich future.
If not Foreign Service, what else would you have pursued?
I am indeed fortunate to have lived my dream, I had frankly only envisaged this as a career.
What is the most important lesson you have learned in the 33 years of your glorious service?
A simple message: lead by example.
A message to the young Indians who want to represent their country globally.
I would unequivocally and unhesitatingly say this to my Indian friends that if you do wish to represent your country globally, the best way to do so is through the Indian Foreign Service, an opportunity and a challenge, like no other!
Diplomatic Fiasco: PTI Government's Failure on the Climate Diplomacy Front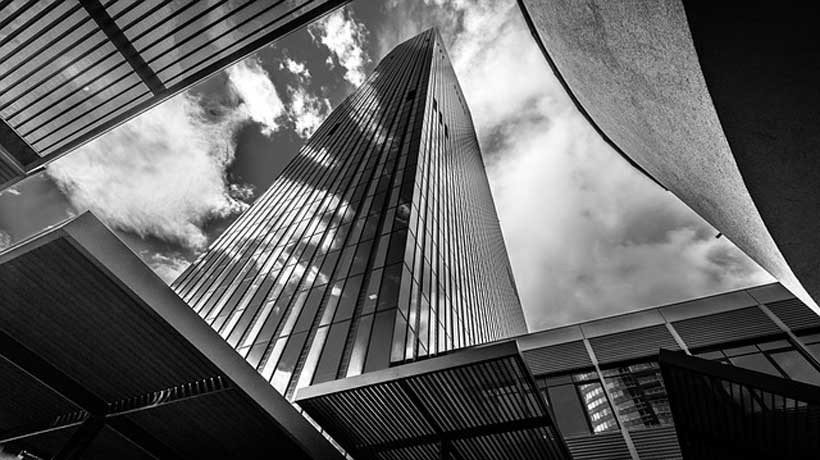 "Think about this: terrorism, epidemics, poverty, the proliferation of weapons of mass destruction – all challenges that know no borders – the reality is that climate change ranks right up there with every single one of them".– John F. Kerry
The United Nations General Assembly (UNGA) and United Nations Security Council (UNSC) have both declared that unrestrained climate change poses a threat to international peace and security. Presently, climate change is the biggest threat facing humanity. We all will witness its impacts, making it a critical foreign policy and diplomatic issue. Climate change will overturn the 21st century world order and characterize how we live and work. Even so, in the midst of a global pandemic, it is evident that climate change will be the major issue of this century. As countries will move toward rebuilding their economies after COVID-19, recovery plans will shape the 21st century economy in ways that are clean and green, safe and healthy, and more resilient. Over the last decade, foreign policymakers have taken measures to better understand climate risks. To date, foreign policy responses to climate change have primarily centered on the security repercussions of climate change.
To chart a fresh course ahead, in order to initiate a global fight against climate change, President Joe Biden welcomed a diverse set of leaders from around the globe to explicate the connections between climate security, climate change and broader foreign policy objectives. The list of invitee included world leaders like President Xi Jinping of China and Russia's Vladimir Putin, PM Modi of India, Sheikh Hasina of Bangladesh to attend the two-days meeting to mark Washington's return to the visible lines of the fight against climate risks. Though, Pakistan have its place in the same region, and fifth-most vulnerable country to climate change, it has been disqualified from the summit. Likewise, Biden dispatched his climate envoy, former secretary of state John Kerry, to prepare the ground for the summit in meetings with global leaders. The U.S. invited the leaders of the Major Economies Forum on Energy and Climate, which includes the 17 countries responsible for about 80-percent of global emissions and GDP, along with, heads of countries that are unambiguously vulnerable to climate impacts or are representing robust climate leadership.
The current global efforts towards mainstreaming of climate change in development policies and programs are getting more traction due to expanding avenues of domestic and international climate diplomacy. For developing countries, climate diplomacy is undoubtedly becoming a key incentive to integrate climate change issues into their foreign policy. Pakistan is also a relatively new player in the climate diplomacy arena with a nascent institutional setup. The climate diplomacy adaption experience of Pakistan is still at the embryonic stage. The main problem is the gradual decline in the aptitude and capacity of institution to develop a clear policy route. The policy decline is much more rapid under the PTI government. Pakistan's ambassadorial clout has eroded over the years due to political unpredictability and economic timidity. Similarly, the government has failed even to built a national narrative on climate change issue. Imran Khan has been warning the world of catastrophe if the climate problem is not addressed, but has failed to come out with a clear policy direction on the issue.
Among the many challenges fronting the Imran Khan government will be tackling the notoriously dysfunctional U.S. – Pakistan relationship. The Biden presidency has designated climate change as a critical theme of its foreign policy, and indeed aware of Pakistan's deep climate vulnerability. For the first time since the 9/11 terrorist attacks, Pakistan is not a foreign policy priority for U.S. administration. Many high-ranking Biden government officials, including climate change envoy John Kerry, know Pakistan well. When Kerry was Obama's secretary of state, co-chaired US-Pakistan Strategic Dialogue that counted renewable energy. Anybody familiar with how Islamabad and Washington have interacted over the last 74 years will resort to weary metaphors: a roller-coaster ride, the dynamic between an overbearing mother-in-law and daughter-in-law. Biden and his experienced team of ex-Obama administration officials are likely to press Pakistan – for Islamabad, it is a catch-22 situation. In the indigenous context, internal political strife in Pakistan and economic dependency on other countries have raised questions about our ability to effectively fight our case in international arena. The latest diplomatic fiasco speaks very loud and clear about the government's inability to deal with fast-changing geopolitics. Washington's broader interests in Asia, including relationships with China and India, will determine its policy at the Leaders' Summit on Climate. It seems, Pakistan has no friends in the Biden administration. Thus, out-of-the-box thinking is required for Pakistan's foreign policy decision makers.
Gender Diplomacy: A concern For International Politics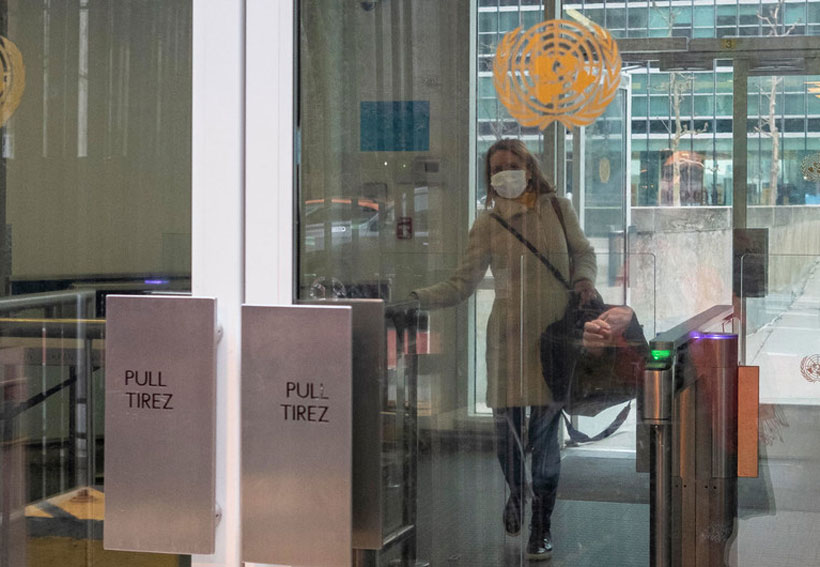 Diplomacy can be defined as an art of interaction between actors (states/ organizations) to achieve mutually benefitted desirable interests of pursuing parties, especially in the international arena of politics. While diplomacy is an integral part of the Liberal school of thought which has primarily dominated world politics, yet the field of diplomacy is itself deprived of liberal virtues of equality and parity. Weighing the balance of ratio between both genders in diplomacy, the dilemma of the day is that females do not reach the level of participation to be in parity with male partakers in diplomacy. Having a statistical outlook at patriarchy-ridden Foreign Services around the globe, female diplomats in Norway, Sweden, Finland, the United States of America, and France makeup to 30%-40% of Foreign Service. While even the developed states have not reached 50% of female diplomats in their respective states, developing states in the South show an even less percentile of female diplomats. South Asian states like Pakistan and India estimate to less than 15 and 20 percent of females in the skill of diplomacy, respectively.
Being an equal sharer in foreign policy-making and policy implementation is a fundamental democratic right of both genders; to serve the country and to shape the future of the land which is their identity, their respect, and their pride. Apart from this that the balanced ratio of diplomatic participants is an integral right, involving women in diplomatic interactions may aid and enhance the pursuance of goals by the states. I would like to back my argument with not only contemporary examples but historical evidence, as well. Turning pages of history back to 400 B.C. where women are named as 'weavers' in the writings of Aristophanes to Lysistrate; referring to women's role as skilled and accomplished diplomats who helped in the resolution of the Peloponnesian war. This act of inter-mingle, unifying, and peace-making through the prowess of consular skill set by then women is explained by Aristophanes in a phrase: 'Weavers of nations". This brings me to another point is that in contemporary times as pinpointed by the United Nations, the peace-processes in which women are engagers, 35% of those tend to last for at least 15 years.
While men are more forgoing towards minor details during foreign relation analysis, women tend to put more attention to minute details, which consequently results in the production of best-suited foreign policies. But it is noteworthy that to get potential benefit from this healthy difference in nature between males and females, it is potent enough to bring anequal number of female Foreign Service Officers as compared to male Officers. Having such a salubrious balance of both feminine and masculine characteristics can also equate chances of war and peace, spontaneous and patient decisions, and use of both: hard and soft power. Eventually, this egalitarian level complies with Robert Putnam's 'Law of Increasing Disproportion' which links the rank of authority and the degree of representation of high-status in society. Nevertheless, being an Ambassador, diplomat or even part of Foreign Service is a matter of great esteem and so women in diplomacy, represent women of the society. Linking the argumentative dots mentioned above, the United Nations' report endorses the importance of the role of women in diplomacy by considering their input as a vital ingredient for stable and secure democracy.
Applying the United Nations' analysis on the inclusion of women in the artistry of diplomacy on developing states, particularly in South Asia, we tend to project various prosperous benefits of women diplomats in the region, particularly in the context of the two-decades-long conflicts: Afghan-Taliban Conflict and the Kashmir dispute in the heart of South Asia. Women in diplomacy in Pakistan, India, and neighboring South Asian states might weaken the bone of contention between the by-birth rivals: India and Pakistan through conflict transformation strategies. While the involvement of Afghan females in the ongoing and forthcoming Afghan Peace Processes and the future Afghan government can not only uplift the societal status of women in Afghan society but will improve the longevity of sustainable peace in Afghanistan. Eventually, colleen diplomats can help to divert the state-centric state and regional security paradigm of South Asia to human-centric state and regional security, resulting in diversified and proactive approach; fostering fraternal ties leading to paced development in the region and abroad.
To conclude with, as I have highlighted the irony of the hour with an un-equal statistical ratio of gender parity in the course of diplomacy and the importance of achieving this parity by incorporating women in the skilled framework of diplomacy, I would like to propose universally applicable policy measures to acquire this equivalence. The first and foremost step is to bring awareness in society for the encouragement and acceptance of more female diplomats as opposed to the conventional fields like medical and engineering sciences. Along with this policy changes should be made to ensure equal recruitment of female diplomats, specifically on merit to counter and curtail the patriarchal dominance, mostly due to the might of money. Lastly, a female-friendly environment should be promoted to utilize the feminine potential in Foreign Offices. Conclusively, equal participation of both genders will result in sustainably productive democracies—both, in letter and spirit. Hence, gender equality in diplomacy is essential for the growth and evolution of international politics.
Сultural diplomacy as an effective instrument of Italian soft power: the INNOPROM case
Despite the complicated geopolitical rhetoric of European interaction with Russia and economic sanctions, international life continues. In such conditions, culture remains in fact the only instrument for supporting and developing international relations. International cultural relations strive to maintain "neutrality". In the context of globalization, the blurring of borders, it is cultural policy that can become a point of mutual understanding, finding a common language and preserving existing civilizational layers.
Cultural diplomacy is a state policy aimed, within the framework of foreign policy, at the export of representative data of national culture and at interaction with other countries in the same cultural sphere. The tools for the implementation of cultural diplomacy are primarily used to form a positive foreign policy image of the country, as well as indirectly for the development of intercultural dialogue, sustainable development and conflict prevention and are associated with various areas of human activity: cinema, religion, science, cultural exchanges, literature, theater, etc. much more.
For 2020, Italy was ranked ninth in the National Brands Index and eleventh in the soft power rating of the British agency Portland. Despite the fact that Italy was not included in the "five" leaders, its "attractiveness" for foreigners remains unshakable. At the present stage, the development of Italian culture outside is carried out by the General Directorate for the promotion of the concept "System – Country", whose functions include: dissemination of Italian culture, language and creativity abroad; organization of cultural events (week of the Italian language in the world, week of Italian cuisine in the world, festivals of Italian cinema); coordination of the activities of cultural institutions and language schools; provision of scholarships and grants; ensuring the country's participation in the work of various organizations in the field of culture, etc. Thus, Italy actively uses the basic tools of cultural diplomacy (language and culture, education and science, innovation, tourism) to build intercultural relations at all levels.
One of the most effective tools of cultural diplomacy is the holding of international industrial exhibitions abroad. This event always works simultaneously in several dimensions: 1) has a political color (as a rule, politicians solemnly open the exhibition, timed the signing of various bilateral agreements); 2) gathers a large number of representatives of real business (which promotes the national brand of the country, and also develops economic diplomacy); 3) demonstrates scientific and technological achievements (contributes to the activation of scientific diplomacy); 4) conduct a series of cultural events aimed at introducing and promoting national culture.
From this point of view, the Innoprom case is interesting, where Italy is the first European partner country for organizing the exhibition.
INNOPROM is an international industrial exhibition held in Yekaterinburg annually since 2010. This is the main industrial, trading and export platform in Russia. About 80% of the visitors of the exhibition are professional buyers from different countries of the world, specialists from industrial enterprises who make decisions on the introduction of new products and technologies in production. Italy was chosen as the partner country of INNOPROM-2021 – a country in the top ten economies in the world and in the top three of the European Union, as well as one of the main foreign trade partners of Russia. Over the past few years, the country's industry has reached new heights in such industries as mechanical engineering, metallurgy, chemical, petrochemical, light and food industries.
At INNOPROM-2021, the Partner Country will present the achievements of the Italian industry, innovative developments, investment opportunities and prospects for further cooperation between the countries. The Italian Republic will become the Partner Country of the 11th International Industrial Exhibition INNOPROM. The exhibition will take place in Yekaterinburg from 6 to 9 July 2021, and the theme of the exhibition will be "Flexible Manufacturing". During a working meeting with the Minister of Industry and Trade of the Russian Federation Denis Manturov, Prime Minister of Italy Giuseppe Conte confirmed the readiness of the Italian Republic to participate in the INNOPROM 2021 exhibition. and the nature of modern world economic relations, "said the head of the RF Ministry of Industry and Trade.
At the moment in Russia there are about 500 enterprises with the participation of Italian capital. Italy views Russia as a long-term and reliable partner, and is also interested in the further development of trade, economic and industrial ties.
"In our opinion, this is a confirmation of how strong our ties are," said Giuseppe Conte at the opening of the Russian-Italian business forum for cooperation in the field of small and medium-sized enterprises. More than 100 Italian companies have expressed interest in participating in the exhibition. According to preliminary data, the exposition of the Partner Country will be about 3000 sq. m., and leading Italian companies in the field of automotive, mechanical engineering, metallurgy, etc. will present their stands. As Italian Ambassador to Russia Pasquale Terracciano noted, "Italy is chairing the G20, and in July it will become the first European country to partner with Innoprom. Despite the sanctions regime imposed by the EU, Italy and Russia have a special relationship. The largest industrial companies in Italy (not only manufacturers of luxury and luxury cars) are actively working on the Russian market, and the Italian embassy, ​​which occupies the famous Berg mansion in Moscow, remains, perhaps, the most hospitable». 
The Sverdlovsk region and the Italian republic have been closely cooperating for many years. The Sverdlovsk Region has an Agreement between the Government of the Sverdlovsk Region of the Russian Federation and the Government of the Piedmont Region of the Italian Republic on trade, economic, scientific, technical and humanitarian cooperation dated July 22, 2002. In October 2015, within the framework of the visit of the delegation of the Sverdlovsk region to the Italian Republic, a memorandum of intent was signed between the Governor of the Sverdlovsk region (Russian Federation) E.V. Kuyvashev and the President of the region of Liguria (Italian Republic) G. Toti. The cities of Genoa and Turin are twin cities of Yekaterinburg. The city of San Benedetto del Tronto, San Remo are twin cities of the Verkh-Isetsky district of Yekaterinburg. The town of Selva di Val Gardena is twinned with the Kachkanar urban district. The city of Asti is twinned with the urban district of Krasnoufimsk. In 2019, the foreign trade turnover of the Sverdlovsk region with Italy decreased by 30.8%, while exports decreased 57.8%, imports increased by 3.7%. In 2019, for export to Italy from the Sverdlovsk region, mainly metals and products from them were supplied, including ferrous metals and products from them (semi-finished products of unalloyed steel, ferroalloys, sheet products, pipes), aluminum (rods and profiles), copper ( refined, rods and profiles), other metals (titanium, chrome), wood (plywood), mineral products.
On March 18-19, 2021, Ambassador Extraordinary and Plenipotentiary of the Italian Republic to the Russian Federation Pasquale Terracciano arrived on a visit to Yekaterinburg. During a meeting with the Governor of the Sverdlovsk Region Yevgeny Kuyvashev, they discussed the participation of Italy in the international industrial exhibition INNOPROM-2021 as a Partner Country of the exhibition. During the press approach after the meeting, Pasquale Terracciano named the companies that are planned to be presented at the exhibition. These are, in particular, the international energy group Enel, the oil and gas company Eni, the Leonardo machine-building holding and the car tire manufacturer Pirelli. During the visit, the ambassador had a rich cultural program. The representatives of the delegation visited the Museum of the first President of the Russian Federation B. N. Yeltsin; opened a photo exhibition of the Italian photographer Elio Ciol; visited the Sverdlovsk Philharmonic (as part of the visit to the Philharmonic, the choral singing of the performers was heard, the cultural program of the Innoprom exhibition was discussed with the director of the Philharmonic); visited the Museum of Architecture and Design, where an excursion was held for the guests (issues of preparation for the cultural program of the international exhibition "Innoprom" were also discussed).
Thus, the participation of Italy as a partner country of the international industrial exhibition INNOPROM is the most important effective tool for implementing cultural diplomacy. The event is not limited to an industrial exposition, although this is extremely important for Italian business, but also has a wide range of cultural interaction and drawing attention to the Italian cultural heritage and way of life.