Agenda Setting For a Renewed Afro-Euro Diplomacy in a Post-Covid World
The predicted 'second wave' of Coronavirus (Covid-19) seems to be knocking so fast and furious on the doorstep of many countries within the eurozone. Officials in Europe's capital cities are bracing for a winter storm as figures of new cases climb steadily.
On Monday, the French authority ordered bars and cafe shops in Paris locked for 15days to interrupt the sudden spike among Parisians. On Saturday, a new daily record of 16, 000 cases was discovered across France.
In neighbouring Germany, the situation is similarly less than encouraging as the commendations that greeted the management of the virus back at the beginning of 2020 appear to have evaporated. Chancellor Angela Merkel's recent denunciation of the laissez-faire attitude of residents, especially younger members of the population, reflects the deep concerns within the Reichstag. Going by the Robert Koch Institute, Germany's leading disease control centre, the forecast for the coming months is scary. According to the institute, five neighbourhoods in Berlin are regarded as tipping points due to the surge of the disease in these densely inhabited areas.
Amidst the scrambling, and sometimes excruciating, efforts to safeguard the European economies from further strains, governments across the continent are stressed with additional worries of dealing with a growing sentiment among sceptics that what is at play is not a pandemic but what they termed 'covid fascism'. Anti lockdown protest, aimed at forcing governments into rescinding the physical restrictions imposed since early March, has become a weekly dosage of activities in urban centres of Europe.
THE CAUTIOUS SUCCESS
For Africa, the doomsday prediction by Melinda Gates that the streets of the continent would be littered with corpses by mid-2020 did not see the light of the day. The continent has, surprisingly, been the least affected by the novel coronavirus. Figures from the Addis Ababa-based Africa Centres for Disease Control (ACDC) reveal that the continent has, till date, recorded 1.4million infections, and a miserly 36,000 deaths from the pandemic.
The general feeling is that, for a sum continental population of 1.3billion, Africa deserves to be cut some slack as far as the handling of Covid-19 is concerned. Director of the Africa CDC, John Nkengasong, attributes the secrets of this particular Africa's success story to "joint continental effort".
In Senegal, a team of experts at Dakar's Pasteur Institute led by Dr Amadou Sall caught global attention in May with the discovery of a dollar test kit for the disease. Besides, officials at the Nigerian Institute of Medical Research (NIMR) recently followed in the direction of their Senegalese counterparts with the announcement of a cheaper and faster test kit to scale up the snail-pace diagnosis of the current PRC test for the disease.
While one may continue to wax lyrical about Africa and its handling of the COVID-19, there is need to exercise some restraints. Africans should be told to continue to brace themselves for a more strenuous test in the weeks ahead.
For a start, it is difficult to conclude that the figures being brandished for Africa are accurate reflections of the reality on the ground going by reservations expressed by the International Rescue Committee (IRC). The test capacity of many African countries remains very low months into the pandemic and some deaths which may have been caused by COVID-19 were, possibly, not capture in the statistics from the continent.
Moreover, the territorial proximity between Northern Africa and Europe is now more or less a burden going by the traffic of humans between the two regions. For instance, Morocco and Egypt are witnessing a huge rise in new infections of the virus; the geographical romance with Spain where the pandemic ran riot in June/July should not be discarded as a possible cause for this trend. As the yuletide beckons towards the year-end, unsuspecting travelers to and from many African cities may unwillingly be carrying more than their baggage upon arrival for Christmas holidays.
FOREIGN AIDS AND CORRUPTION
The ability of Africa to scoop more financial aids from the advanced North to cater to her downtrodden populace, whose living condition had been made worse by COVID-19, may be hampered by allegations of corruption that characterized relief funds and donations in many countries.
Uganda's Ambassador to Denmark, Nimisha Madhvani, and her deputy have been recalled after appearing in a leaked video conversation discussing how to share donations meant for the pandemic. In Kenyan, an investigation is ongoing into alleged financial impropriety at Kenya Medical Supplies Authority (KEMA) where it is believed that money was siphoned through dubious procurements of personal protective equipment for health workers in the country.
Although the decision of the African Development Bank (AfDB) to support some countries with $3billion as a cushion against the pandemic is worthy of note, it remains a drop in the ocean compared to the €6.2billion set aside by the European Union for the same purpose. This would be better appreciated when juxtaposed with the number of persons now desperately in need of government intervention in the continent's worst-hit country, South Africa.
AFRO-EUROPE DIPLOMACY
One is not unconscious of the fact that SARS-CoV-2 has left nothing in its sight untouched, yet the time calls for diplomatic retooling like never before. In the absence of the hitherto indispensability of Donald Trump's United States, China appear to be taking charge, even on the forefront of the fight against the pandemic in Africa. Pictures of tons of relief and medical aids in more than one airport (in Africa) were common features in various media while the first phase of the virus lasts. Such diplomatic theatrics play perfectly into the image-washing strategy of Beijing in the eyes of onlookers far and near.
Scant European powers did thrust their hands to Africa, too, but that did not quite measure up to the Chinese' bold statement.
Historically, Africa and Europe have endured seemingly inseparable ties which spanned trade expeditions to colonialism and bilateral relations. That, perhaps, inspired the Head of the European Union Commission, Ursula von der Leyen into submitting that, "Africa is the European Union's natural partner and neighbour". Largely dictated by trade and economic interests, the post-colonial interactions between the two are, however, being challenged by China's 'Road and Belt' incursion into Africa to ignite a new theatre of a geopolitical cold war between Europe and China.
Europeans' ties with Africa have over the years being predicated upon diplomatic treaties. Ratified in 2000, the Cotonou Agreement which serves as the policy framework for the EU relations with African, Caribbean, and Pacific (ACP) countries is the most notable of such instruments and has a terminal date of December 2020. In recent years, there has been the Joint Africa-EU Strategy (2007) and the EU-Africa Summits through which Heads of governments of countries in the two regions hold formal intercontinental deliberations every three years. Unfortunately, the 2020 summits originally scheduled to hold in Brussels had been consumed by COVID-19.
One of the enduring lessons of the pandemic is the changing dynamics of what constitutes power in the twenty-first century global conversations. The failure of European governments to rise to the occasion is a sharp contrast to what obtains in Africa where a combination of cautious, pragmatic advocacy approach and practicable epidemiological experience in handling the deadly Ebola virus mitigated the spread of the Coronavirus. It is, to this end, crucial for the two continents to deepen existing collaborations and initiate new strategies to combat common threats through consensus.
The role of mutuality between Africa and Europe has never been more imperative on the scale of new global emergencies like migration, global warming, and threats to peace and security, all of which are uniform threats to national and global cohesion. Political leaders in the two continents should, therefore, further close ranks in the realization of their continents' Siamese-like relationship, even in a post COVID world.
Resource Curse and Underdevelopment Give Way to Mass Unrest and Political Instability in Sudan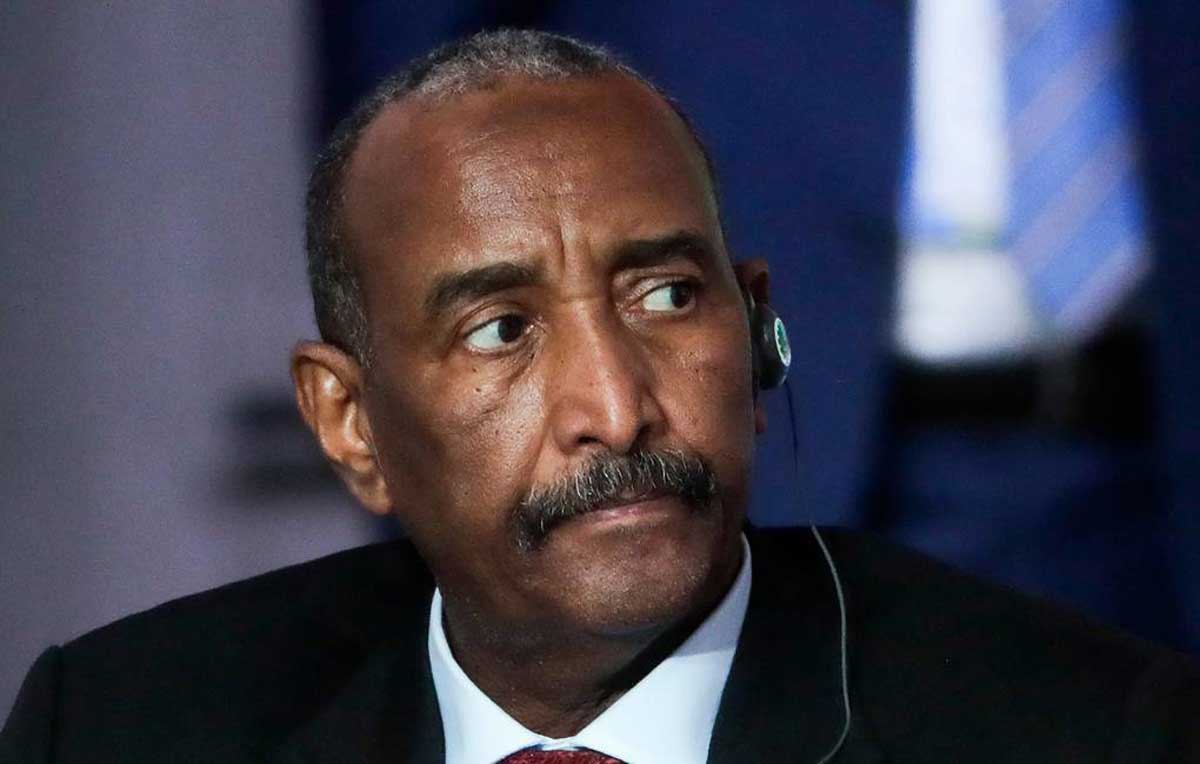 As reported October 25 by the reputable state media, Al Arabiya, Sudanese army and a cross-section of its population have returned, expressing dissatisfaction about the government. What is really at stake all these years is closely linked to the level of development and the living standard of the majority among the estimated 45 million population.
According to the El Sharq TV channel, two of Sudan's three mobile operators have actually stopped providing services, so people are experiencing communication problems. According to several media sources, Prime Minister Abdalla Hamdok together with other officials have been arrested, taken to an unknown location. The leaders of many political parties also called for preventing a coup in the country.
Mass arrests began sweeping the country following Prime Minister Abdalla Hamdok's meeting with head of Sudan's Sovereign Council Abdel Fattah al-Burhan. The ministers of communication, information, finance and industries are among those in custody. Sudanese people took to the streets following calls by the main opposition movement, the Forces of Freedom and Change. The crisis between the Sudanese military and civilian forces has been going on for several weeks.
In about-turn development, Abdel Fattah al-Burhan, a general chairing the Sovereign Council of Sudan, announced in a televised address that general elections would be held in July 2023. The general declared a state of emergency in Sudan, dissolved both the country's government and the Sovereign Council and suspended a number of articles of the Constitutional Declaration, which was signed by Sudan's military and civilian forces in 2019 for a three-year transition period.
Besides the search for political pathways, Sudanese authorities need to address the deep-seated economic deficiencies. This also relates many African countries. Sudan, located in the northeast Africa, shares borders with Egypt, Libya, Chad, Ethiopia and South Sudan. It is blessed with huge oil reserves and marines resources. The Blue and White Niles rivers meet in the capital city Khartoum to form the Nile, which flows northwards through Egypt to the Mediterranean Sea.
While Sudan is encircled by these seven countries mentioned above, it also has to northeast a huge sea, which could be harnessed for the further development of the economy. Revenues could be used to engage in economic diversification projects, thus creating employment for the youth. It is third-largest country in Africa, and the third-largest in the Arab world by area before the secession of South Sudan in 2011.
Over the years, damming the water resources for economy has not taken off the ground. The main purpose of the dam will be the generation of electricity. Its dimensions make it the largest contemporary hydropower project for the region in Africa.
In terms of political developments in Sudan, Omar Hassan Ahmad al-Bashir came to power in June 1989. During several years of his administration, Sudan's economy was largely shattered due to political tyranny, deep-seated corruption and poor policies.Al-Bashir held power for more than 30 years, refused to step down, resulting in the convergence of opposition groups to form a united coalition. The government retaliated by arresting more than 800 opposition figures and thousands of protesters, according to the Human Rights Watch.
Many people died because Al-Bashir ordered security forces to disperse the sit-in peaceful demonstrators using tear gas and live ammunition in what is known as the Khartoum massacre, resulting in Sudan's suspension from the African Union. Eventually, Omar al-Bashir was gone. Sudan opened a new political chapter with Prime Minister, Abdalla Hamdok, a 62-year-old economist who worked previously for the UN Economic Commission for Africa.
Significantly, it is highly expected that his working experience at the UN Economic Commission for Africa must necessarily reflect on performance, and resultantly have a positive impact on the level of sustainable development that connects the daily lives of the population.
With the new administration, Sudan still faces formidable economic problems, and its growth still a little (snail step) rise from a very low level of per capita output. In practical terms, it is desperate for foreign support and one surest way was to get to a donors conference held in Berlin, Germany. The donors' conference was to provide a lifeline to the ongoing transition, alongside Sudan's own efforts. It is worth to say that increased international political and financial assistance remain paramount, it was a progressive step for Sudan.
The goal was to also raise enough funds to kick-start social protection programs by the World Bank and the Sudanese Government that could help Sudanese families in need. The partners supported the International Monetary Fund to open up Sudan's road towards debt relief. Some 50 countries and international organizations pledged more than $1.8 billion, while the World Bank Group offered a grant of $400 million.
"This conference opened a new chapter in the cooperation between Sudan and the international community to rebuild the country," German Foreign Minister Heiko Maas said at that time during video conference co-organized by Germany with Sudan, the European Union and the United Nations.
Berlin promised to make investments in in areas such as water, food security and education. Germany has urged the Sudanese government to invest in human rights. Germany said that it would contribute €150 million ($168 million) in aid to the sub-Saharan nation of Sudan.
Undoubtedly, Abdalla Hamdok described that conference as "unprecedented" and said it laid a "solid foundation for us moving forward" at least in the subsequent years. Sudan's new transitional government has sought to repair the country's international standing, but it still faces daunting economic challenges, and its growth was still a rise from a very low level of per capita output. It continues to experience troubled relationship with many of its neighbors, and especially over oil reserves with South Sudan.
Currently, the International Monetary Fund (IMF) is working hand in hand with Khartoum government to implement sound macroeconomic policies. Agricultural production remains Sudan's most-important sector, employing 80 percent of the workforce but most farms remain rain-fed and susceptible to drought. Instability, adverse weather and weak world-agricultural prices ensures that much of the population will remain at or below the poverty line for years.
Peter Fabricius, a Research Consultant from the South Africa's Institute for Security Studies (ISS), noted quite recently in his article headlined – African Coups Are Making A Come Back – that in fewer than 13 months from 18 August 2020, four coups have occurred. Two happened in Mali (August 2020 and May 2021), one in Chad (May 2021) and one in Guinea last month.
He further pointed out "what might help prevent that would be better responses from African Union, regional bodies, and international partners to coups and other forms of unconstitutional change of government."
Perhaps the root causes of coups run too deep within a country for any external actor to influence much. But to the extent that they can, the African Union and the Regional Economic Communities (RECs) should use their power preventively, focusing more on sanctioning 'unconstitutional preservation of power' and other undemocratic behavior to try to pre-empt coups, suggested Fabricius.
But late October 2021 political-military and cross-section of the civilian unrest are inter-connected to both politics and economy. Sudan is rich with natural resources, as it has oil reserves. Despite that, Sudan still faced formidable economic problems. Worse is production practices including agriculture are rudimentary. There has not been efforts, at least, to modernize agriculture to the growing population.
Despite there is a huge increase in unemployment, its is absolutely necessary, perhaps to minimize social contradictions and economic disparities, so of course, these two – politics and economy questions are inseparable. These are some of the issues the government has to address seriously, in order to maintain sustainable peace and long-term stability in Sudan and set that as an admirably clear example in entire Africa.
Muscle Alone Will Not Be Enough to Release Nigeria from a Perpetual Stage of Instability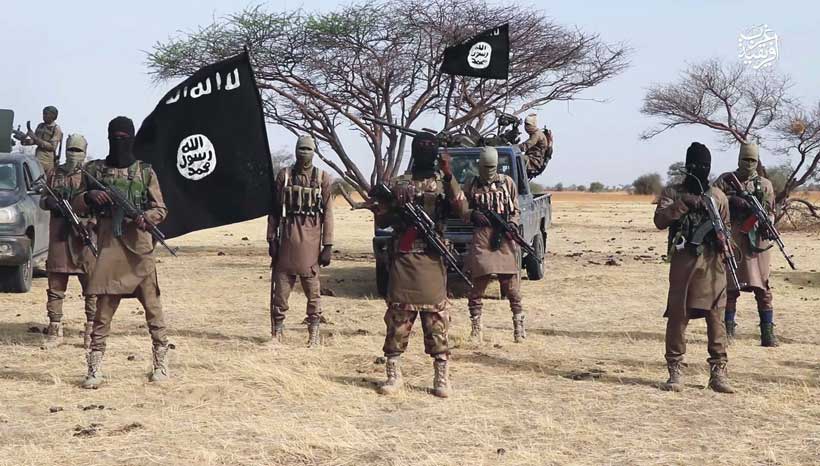 Nigeria is facing a multitude of security challenges, including kidnappings, banditry and successionist movements. The government solution has been consistently militaristic, as exemplified in Buhari's June 2nd incendiary tweets threatening to treat Biafran separatists "in a language they understand." However, the incessant insecurities facing the country are evidence that this response and rhetoric are not only ineffective in terms of conflict resolution but may in fact be aggravating tensions and stoking violence. Instead, to ensure the long-term effectiveness of security efforts, Nigeria requires a comprehensive policy that marries military tools with economic development and responsible governance.
Buhari's problematic tweet was in reference to a wave of attacks by the armed wing of the Indigenous People of Biafra (IPOB) group in the country's southeast. Sentiments of political and economic marginalization in this region, which were at the root of the Biafran Civil War from 1967 to 1970 and killed upward to six million Nigerians, have regularly flared into violence. The secessionist movement in the southeast is just one of the many insecurities facing the country, in which government has consistently employed a military response as its overarching solution, failing to establish a comprehensive strategy that employ a whole-of-government approach. The Nigerian military has mobilized against militant Islamist groups, including Boko Haram in the northeast, since 2009 and intensifying the campaign between 2015 and 2018. Violence, however, has persisted and even increased since 2018. And now, in response to rising kidnappings in the northwestern states of Zamfara, Kaduna, Niger, Sokoto, Kebbi and Katsina, the government bombarded suspected kidnappers' hideouts. Still, these air strikes have not prevented additional kidnappings. While the Buhari government has opted for the traditional belligerent rhetoric and military response to kidnappings, state governments either aligned with the federal government strategy as is the case in Kaduna State, or paid ransoms to kidnappers as we have seen in Zamfara State.
For instance, to quell the rise in kidnappings, the Governor of Kaduna, Nasir El-Rufai, vowed not to further negotiate with kidnappers, nor pay any ransoms, arguing that such practices have made the enterprise highly profitable for criminals. Additionally, any affected family found adhering to the demands of the bandits will be subject to prosecution. The governor has insisted on deploying the military to tackle the insecurity. This approach, too, has been ineffective due to the lack of local governance structure, vast ungoverned spaces, including forests used as hideouts, and inadequate presence and capability of the police. The payment of ransoms, on the other hand, is a paradox as it is an offence against Nigerians, motivating more individuals to join the kidnapping business and fueling a perpetual cycle of instability in the region.
The twin approaches of an aggressive military response and payment of millions of dollars to miscreants that fuels criminality in the northwest can only exacerbate Nigeria's security problems. The country's security challenges cannot be solved and risk worsening if the government does not address the underlying issues of "weakened, stretched and demoralized security services," as former U.S. Ambassador to Nigeria John Campbell puts it, as well as poor governance, high poverty rates, and the exponentially dire lack of economic opportunities for the youth population. Criminality, however rampant, does not call for a heavy military response, as at its core it is a law-and-order failure. And as such, it ought to be the responsibility of the national police and law enforcement. The challenge, however, is the lack accountability of the police, as epitomized by the 2020 ENDSAR movement. An emphasis must be placed on community policing structures, wherein a collaborative partnership between the police units and relevant stakeholders within the communities they serve are formed, to build trust in the police and to develop solutions to insecurity. It is imperative for the relevant local stakeholders involved in the community policing structure to also serve as a watchdog organization to hold the police accountable and publicize any potential overreach of power. This will not only be an accountability mechanism but will help foster trust in law enforcement amongst the community, making citizens more likely to report suspicious activities in areas with inadequate police presence. Moreover, obstacles to youth participation in the country political process must be eliminated to pave the way for their integration in their respective communities' policy making process. Coming out of the COVID-19 crisis, the Nigerian government must focus on a developmental project aimed at creating economic opportunities for its increasing youth population. The lack of which has been the catalyst of youth turning to criminality.
Nigeria currently has an opportunity to shift its strategy and address insecurity before it gets worse. While insecurity covers much of the country, groups wreaking havoc in the country do not appear to be connected to each other beyond their criminal character. At best, malign groups in the northeast and northwest are learning from each other. Should these groups be allowed to continue undermining state authority and public security, they may eventually decide to coordinate operations, significantly aggravating challenges for the government's response as well as consequences for civilians. Militant groups affiliated with Boko Haram and with Al-Qaeda sub-groups in the Sahel have already proved adept at exploiting local grievances for support.
While both the federal and state governments appear committed to addressing insecurity in the country, lacking in their rhetoric and actions is their determination to incorporate governance and economic development solutions, the absence of which serves as a driver of insecurity in the country. An unwavering commitment by the country's leadership in addressing sociopolitical and socioeconomic inequality is necessary to attain peace in the country, and the emphasis of said commitment must be on upholding accountability of the police, governance, and development.
Shaping the Future Relations between Russia and Guinea-Bissau
Russian Foreign Minister Sergey Lavrov and Guinea- Bissau Suzi Carla Barbosa have signed a memorandum on political consultations. This aims at strengthening political dialogue and promoting consistency in good cooperation at the international arena.
Russia expects trade and economic ties with Guinea-Bissau will continue developing; they must correspond to the high level of the political dialog between the countries, Russian Foreign Minister Sergey Lavrov said in his opening remarks at the meeting with his counterpart from Guinea-Bissau Suzi Carla Barbosa.
"Probably, the next natural step will be to build up our trade-economic, investment cooperation in order to bring it to the level of our sound, confident political dialogue," the Russian Minister added.
Speculation aside, the face-to-face diplomatic talks focus on effective ways for developing tangible cooperation in most diverse areas in Guinea-Bissau. The meeting agreed to take a number of practical steps, including reciprocal visits by entrepreneurs both ways.
"We talked about more efficient ways of developing our trade and economic cooperation. We agreed to undertake a range of specific steps, including the trips of businessmen from Guinea-Bissau to Russia and then from Russia to Guinea-Bissau," Lavrov said.
Last year, Prime Minister of Guinea-Bissau Nuno Gomes Nabiam met with representatives of the Russian business community. The areas of interest mentioned in this respect included exploration of natural resources, construction of infrastructure facilities, as well as development of agriculture and fisheries.
Guineans are keen on deepening bilateral cooperation in fishing. The five Russian fishing trawlers have recently resumed their operations in the exclusive economic zone of Guinea-Bissau.
As explained the media conference, the topics discussed for cooperation included such spheres as natural resources tapping, infrastructure development, agriculture and fisheries
In terms of education, over 5,000 people have already entered civilian professions, and more than 3,000 people have acquired military specialties, which is important for Guinea-Bissau. In addition, military and technical intergovernmental cooperation agreement is about to enter in force. According to reports, Russia would continue to pursue military cooperation with the country.
Both ministers reviewed the situation in Mali, the Republic of Guinea and some other African areas, with an emphasis on West Africa and the Sahara-Sahel region.
Lavrov and Carla Barbosa discussed preparations for the second Russia-Africa summit planned for 2022. With high hopes that the collective attendance will include President of Guinea-Bissau Umaro Sissoco Embalo.
Guinea-Bissau, like many African states, has had political problems. In April 2020, the regional group of fifteen West African countries often referred to as ECOWAS, after months of election dispute finally recognized the victory of Umaro Sissoco Embaló of Guinea-Bissau.
Perspectives for future development are immense in the country. The marine resources and other waterbodies are integral part to the livelihood. Steps to increase agricultural production are necessary. The economy largely depends on agriculture: fish, cashew nuts and peanuts are its major exports. Its population estimated at 1.9 million, and more than two-thirds lives below the poverty line.
Sharing borders with Guinea (to the southeast), Gambia and Senegal (to the north), Guinea-Bissau attained its independence in September 1973. Guinea-Bissau follows a nonaligned foreign policy and seeks friendly and cooperative relations with a wide variety of states and organizations. Besides, Eсonomic Community of West African States (ECOWAS), Guinea-Bissau is a member of the African Union (AU) and the United Nations.