Space sector works to keep societies and economies on track during COVID-19
Decades of developments in the space sector are being utilized during the COVID-19 pandemic, helping countries to keep their citizens safe and economies on track, the head of the UN Office for Outer Space Affairs (UNOOSA) said on Wednesday, in a speech to a virtual conference held by the world's richest nations.
UNOOSA chief Simonetta Di Pippo delivered the keynote address to the G20 meeting focussed on the global space sector, where she outlined the various ways it has been supporting pandemic response and recovery.
"The current pandemic is a crisis unlike any we have ever seen. It has taught us that decisive action matters. It has also shown that when called upon, the space sector can deliver", she said.
The G20 virtual conference, known as Space20, was the first of its kind, and Ms. Di Pippo was invited to deliver the keynote address by Saudi Arabia, the organization's current president.
Since 1999, the period from 4-10 October has been celebrated as World Space Week, in line with a UN General Assembly resolution. The dates were chosen in recognition of the 4 October 1957 launch of Sputnik 1, the first Earth satellite, and the 10 October 1967 signing of the Outer Space treaty. This year's theme is 'Satellites improve lives.' UNOOSA has organized a series of related webinars, with the latest scheduled for Friday.
Space in action
The top UN official told participants that since the start of the pandemic, UNOOSA had launched a Space and COVID-19 Knowledge Portal to capture and share examples of "space in action", with nearly 100 specific contributions documented.
Ms. Di Pippo explained that there are three key space technologies: Earth Observation, Global Navigation Satellite Systems and satellite communications.
When integrated with space-enabled mobile applications, they have helped to get essential goods across borders and assisted the observation of physical distancing rules. Governments have also rolled out national coronavirus "track and trace" programmes on time, and at scale – with a little help from above.
"Simply put, space has limited disruption and helped keep our societies and the economies on track", she said.
The contributions do not stop there. With lockdowns imposed across the world, people are staying connected thanks to space technologies. Telehealth practitioners in developing countries are now using eHealth platforms, and countless children are continuing their education through digital learning programmes.
Furthermore, space agencies have also asked the commercial space sector to join the fight against COVID-19, which has resulted in a vast quantity of ground-breaking technology and space application solutions, mainly in healthcare and education, she continued.
"Many space agencies have looked to their considerable in-house development expertise to leverage spin-off space exploration technologies", said Ms. Di Pippo. "This has seen a wide range of new open source technologies being brought to market, including handheld ventilators, 3-D printed respirator masks and cheap but effective sterilisation kits."
Space essential for development
UNOOSA launched a platform in June to engage directly with the private sector during the pandemic. Ms. Di Pippo reported that the Space Economy Initiative began with a webinar series which gathered success stories of economic growth from across the global space sector.
"Through such proactive approaches, we are not just combating this pandemic but also sowing the seeds for the longer-term economic recovery as we build back better", she stated.
As Ms. Di Pippo told participants, the value of space technology and data for socio-economic development is "beyond doubt".
Research from UNOOSA and the European Union reveals that nearly 40 per cent of the targets underpinning the 17 Sustainable Development Goals (SDGs) rely on Earth Observation and Global Navigation Satellite Systems.
COVID-19 and beyond
In highlighting the vital contributions and new technologies, Ms. Di Pippo warned that COVID-19 will not be the last pandemic where the space sector will have a role. She urged participants to reflect on two things: "what has worked well, and how can we do even better next time?"
The UNOOSA Director proposed three recommendations for stepping up collaboration, beginning with enhancing ways for exchanging best practices.
Throughout the pandemic, space agencies have drawn from the sector's long-standing tradition of providing open data, which has been crucial for policymakers, the media, academia, international organizations and the general public.
"Where feasible directly link open-source space data with capacity-building activities; increase access and utility for all users, especially those in developing countries," she said.
For her final point, Ms. Di Pippo called for the space sector to leverage its "unique qualities" to monitor the global economic crisis brought on by the pandemic, and to set up indicators and solutions to further develop space assets for stronger economic recovery.
'Reset Earth': Animation film & mobile game bring Gen Z into protecting ozone layer
'Reset Earth' is an innovative educational platform for adolescents about the fundamental role of the ozone layer in protecting the planet. The platform launches on World Education Day (January 24th) with an original animation film that explores options for collective positive action. The film's plot continues in a challenging mobile game for Android and IOS (February 10th). The platform is initiated by United Nations Ozone Secretariat to sustain the protection of the ozone layer through the sensitization and engagement of Gen Z.
Ozone-depleting substances (ODSs) like CFCs, HFCs, HCFCs have been widely used throughout the 20th century, mostly for refrigeration, in air conditioners and aerosol sprays. ODSs threaten the earth's upper atmosphere, drive up temperatures and account for close to 11 per cent of total warming emissions to date. Since the 1980s, the international community has acted to protect the ozone layer by banning or strictly restricting the use and production of such super greenhouse effect gases. Consequently, the Antarctic ozone is expected to close by the 2060s (without action, it might have been 40 per cent larger by now) and other regions will return to 1980s values even earlier.
Meg Seki, Acting Executive Secretary of the Ozone Secretariat, said, "The protection of the ozone layer cannot be considered a done deal. It must be a continuous effort by us and by future generations. If our children learn about the grim consequences of a ruined ozone layer, they will act to keep it only as part of a fantasy game."
Reset Earth begins a year-long education initiative by the Secretariat to raise awareness and inspire action among adolescents and parents about global ozone protection. Immersive, educational and thought-provoking, Reset Earth conveys a positive message around what can be achieved through collective action and cultivates a sense of environmental responsibility and ownership amongst the youth.
The Reset Earth animation film is set in a dystopian post-apocalyptic world in 2084, where the ozone layer has been completely ruined and human life is under threat from an unstoppable virus called "The Grow". It is the story of three teenagers who team up in an epic time-travel adventure to save the planet and what's left of human life. Their mission is to find out what caused the "The Grow". They travel back to critical historical moments in the story of the mysterious 'ozone layer", essential to stopping the virus, and learning as they go about the fundamental role it plays in protecting the health wellbeing of the planet. To save the ozone layer, they must jump back in time to ensure the signing of the Montreal Protocol agreement.
The Reset Earth mobile game is a single player platform game, combining a retro graphics style and hand-drawn artwork and aligned with the film's storyline. Players – whether adolescent gamers or their parents – switch between characters and utilize their unique abilities throughout four levels of the game. Through unlocking puzzles, players learn about environmental history and the science of protecting the planet.
Does Buying a Chinese Smartphone Pose a Privacy Risk?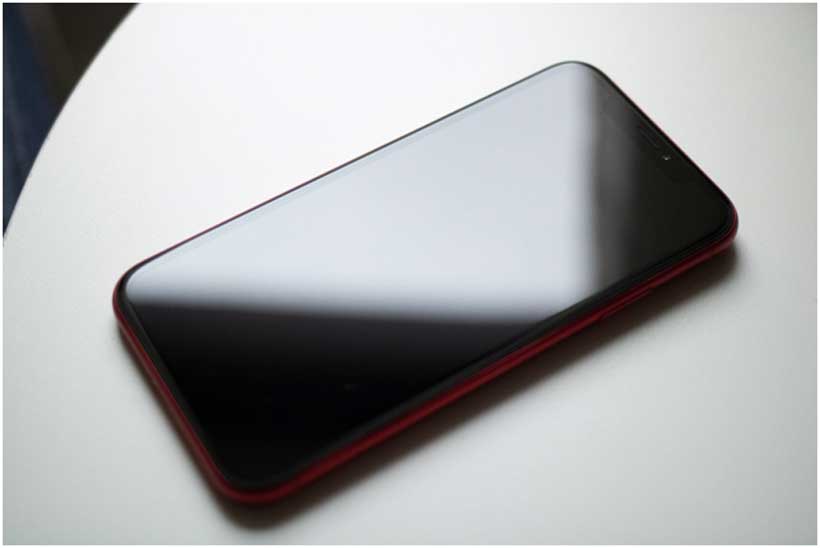 Chinese smartphones have garnered a pretty bad privacy reputation in the last few years, which stems from several issues, such as lack of consumers' trust and the fact that global political events have not really been in China's favor. Somewhere around the mid-2010s though, China's global image changed a lot for the better, especially with their appearance in the smartphone industry and when it comes to advances in 4G and 5G technology.
The smartphone industry is one of the fastest growing sectors in the global technology industry. Particularly in the last decade, which gave us the smartphone revolution, global device sales have skyrocketed from just 100 million in 2007, to over 1.5 billion today. Smartphones are also the most popular way through which people access the internet, which makes this sector critical for tech companies.
14 years ago now, we experienced the launch of the first Apple iPhone in 2007, which would undoubtedly mark the beginning of a new Information Age. As the years went by, we have seen big players such as Samsung entering the market, as well as most recently Chinese companies like Huawei and Xiaomi eating up global market share with their very affordable smartphones. It isn't just Huawei and Xiaomi, though, let's not forget Oppo and Vivo too, who have held small but stable market share, even gaining popularity in the United States.
Apple never really took off in China like it did in the rest of the world, as the nation favoured national production and local brand loyalty, but Apple has always been in demand there. Outside of China though, Apple had absolutely dominated the smartphone market for a long time with the entire world anxiously awaiting their next press conference, and what their new iPhone would be like. The market dominance then switched hands between Apple and Samsung for a few years, with Samsung being dominant most of the time.
Now, however, the global smartphone market has changed. With so much competition on the horizon (Samsung, Xiaomi, Huawei), as well as Apple charging very lofty prices for their latest offerings (and having lost some of their charm along the way with radical design changes), Chinese players have adapted and grasped a firm hold on the market for the foreseeable future. Offering familiar minimalist design approaches that Apple is known for, as well as having totally revamped their marketing, Chinese smartphone brands are now a true contender to the established giants. Ultimately, the most important target market for Chinese smartphones is the US and EU markets.
There is a big problem there though, it looks like there are serious privacy issues that plague Chinese smartphones and their reputation. Let's look into this below.
What Is The Problem With Chinese Smartphone Brands?
With news of Huawei being banned (Xiaomi is also blacklisted) from Western countries, their reputation is not in a good place. Today, there are many Chinese smartphone brands available, with Huawei and Xiaomi being the most recognizable internationally -the ones that have sold the most outside of China. Some of the other 'budget' brands are Honor and Realme, for example, which may not be known to most people. There are many more Chinese smartphone brands, but way too many to list.
With so much political tension between the US and China, what does this mean if you are planning to buy/already own a Chinese smartphone? Unfortunately, it is a fact that Chinese smartphones have experienced many privacy and security related issues with their devices, which fall into the categories;
Pre-installed spyware
Malware vulnerabilities
Data theft
Hardware 'Backdoors'
Weak encryption
Beyond pre-installed malicious software in Chinese smartphones, there are additional risks from installing very popular Chinese-made social media apps, such as;
Takeaways For Your General Smartphone Security
Having covered why there is so much negative buzz around Chinese smartphones and their privacy risks, let's remember that a lot of it comes from the political tension between China and the US. There have been countless allegations of spying, hacking and data risks. Beyond this, there is a more important fact for the regular user. It is that Chinese phones are Android-based, which has a much larger user base and is as such more susceptible to attacks.
Let's emphasize one thing; yes, that doesn't mean that these devices are safe, but what is safe nowadays? Should this deter you, a regular citizen, from buying a Chinese smartphone? It is difficult to say what is considered 'safe' nowadays, and depends a lot on who you are and whether your data is so sensitive that governments will try to access your phone (for most people, this is not an issue).
However, for the privacy conscious individuals out there, there are some things you must implement for your safety and peace of mind, no matter what kind of device you use, or which country it comes from;
Always use a trustworthy Virtual Private Network, or VPN
Consider that iOS may be safer than Android overall
Make sure that you have a strong password on your phone
Ensure that you have multi-factor authentication at every juncture
Do not share sensitive information online if possible
Always keep your smartphone software up-to-date
Never download unverified software, or access third-party app stores
Earth Observation Data Could Represent A Billion-Dollar Opportunity For Africa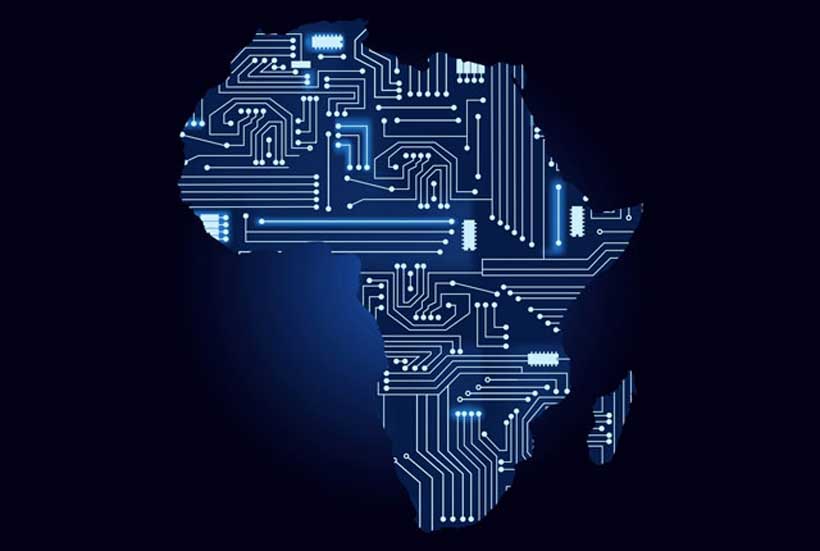 Earth observation [EO] data provides a billion-dollar opportunity for economies on the African continent, one that could create jobs and build new resilience after COVID-19.
The newly released report Unlocking the Potential of Earth Observation to address Africa's critical challenges lays out the multiple economic benefits from EO data. The report was written in collaboration with Digital Earth Africa, an initiative that is a world first in providing freely accessible data that maps the entire African continent.
This report marks the first known time the potential impact of EO for Africa has been quantified. According to estimates, EO could be worth up to $2 billion a year thanks to:
1. A strengthened EO industry. Improved use of EO data could lead to an extra $500 million in yearly EO sales along with new job opportunities and increased fiscal revenues.
2. Boosted agricultural productivity. Better data could potentially be worth an extra $900 million a year, thanks to water savings and productivity gains for farmers, not to mention reduced pesticide usage.
3. Better regulation of gold mining activity. Data allows countries to crack down on illegal mining, providing a potential savings of at least $900 million from reduced environmental damage and fiscal evasion.
The report shows the opportunity available in EO data to strengthen economies and reach sustainability goals. EO data can help governments make more informed decisions regarding water, agriculture, food security and urbanization. Advancing new collaborations between public and private efforts can incentivize data sharing to develop EO industries on the continent even further.
Dr Adam Lewis, Managing Director of the Digital Earth Program welcomes the findings of the report as the first of its kind to quantify the potential benefits of the program. "Through collaboration with key partners both within Africa and across the globe, we have made significant progress in turning this potential into a reality. Over the last 12 months the program has met a number of milestones in improving access to data and services within Africa. Working with Amazon Web Services as well as international space agencies and the private sector, we have been able to provide access to locally stored analysis-ready satellite data within Africa." Adam said.
"We are proud to support Digital Earth Africa's efforts to make Earth observation data more easily accessible to African nations," said Ana Pinheiro Privette, Lead for Amazon Sustainability Data Initiative. "Through the Amazon Sustainability Data Initiative, Amazon is making available petabytes of Earth observation data, which provide valuable insights for communities to manage climate impacts including increased floods and droughts."
Valuing the impact of EO is an emerging practice globally, with recent reports covering the Asia Pacific, Australia, the European Union and the UK, but this is the first such report for Africa. The report was developed following examination of the readiness of African countries to effectively and efficiently grow their geospatial capabilities, integrated with study of the potential economic benefit of EO data adoption on specific sustainable development focus areas.