Global trade amid COVID-19: Signs of rebound, but recovery uncertain
Global trade is showing signs of bouncing back from a deep, COVID-19-induced slump, the World Trade Organization (WTO) has said, with the caveat that any recovery could be badly disrupted by the future course of the pandemic and how societies react.
The overall volume of trade in goods across the world is forecasted to fall by 9.2 per cent in 2020, followed by a rise of 7.2 per cent in 2021, according to the trade body.
'High degree of uncertainty'
However, these estimated are subject to an "unusually high degree of uncertainty" as they depend on the evolution of the pandemic and response by governments, the global trade body added.
The projected decline is nonetheless not as severe as the "optimistic" 12.9 per cent decline WTO laid out in its April trade forecast. The pessimistic scenario was a fall of 32 per cent.
"The performance of trade for the year to date exceeded expectations due to a surge in June and July as lockdowns were eased and economic activity accelerated", explained WTO, noting that the pace of expansion could slow sharply once pent up demand is exhausted, and business inventories have been replenished.
"More negative outcomes are possible if there is a resurgence of COVID-19 in the fourth quarter", it added.
Trade 'devasted' in certain goods
According to WTO, the COVID-19 pandemic has had a highly uneven effect on different sectors, as the overall world average fell by 21 per cent.
Trade in agricultural products fell just 5 per cent, given that food, a necessity continued to be produced and shipped even under the strictest lockdown conditions. Fuels and mining products, on the other hand fell by 38 per cent as prices collapsed and people consumed less owing to travel restrictions. Manufactured goods saw a drop of 19 per cent.
Negative global GDP growth in 2020
Forecasts for 2020 global gross domestic product (GDP) – the measure of the market value of all goods and services – was also downgraded to -4.8 per cent, compared to -2.5 per cent under the more optimistic scenario in April.
GDP growth is expected to pick up to 4.9 per cent in 2021, but this is highly dependent on policy measures and on the severity of the disease.
Although the decline during the COVID-19 pandemic is similar in magnitude to the global financial crisis of 2008-09, the economic context is very different. The contraction in GDP has been much stronger in the current recession while the fall in trade has been more moderate, said WTO.
Exports and imports by region
Trading in merchandise recorded its sharpest ever single-period decline in the second quarter, falling 14.3 per cent compared to the previous period, but the impact differed strongly across regions.
The steepest declines were in Europe and North America, where exports fell 24.5 per cent and 21.8 per cent, respectively. In comparison, Asian exports were relatively unaffected, dropping just 6.1 per cent.
During the same period imports were down 14.5 per cent, 19.3 per cent and 7.1 per cent in North America, Europe, and Asia, respectively.
World Bank Group and Azerbaijan Sign Agreement to Strengthen Partnership
The Government of the Republic of Azerbaijan and the World Bank Group signed today an Agreement on Establishing and Operation of Offices in Azerbaijan.
The Agreement was signed by Minister of Finance Samir Sharifov, on behalf of the Republic of Azerbaijan, and World Bank Vice President for Europe and Central Asia Anna Bjerde, on behalf of the World Bank Group. Prime Minister of Azerbaijan Ali Asadov and Governor of the Central Bank of Azerbaijan Elman Rustamov also took part in the signing event.
The signing of the new Establishment Agreement will greatly facilitate the work of the World Bank Group in Azerbaijan, including administration of its offices in Baku, to support joint efforts to achieve a green and resilient recovery through sustainable, inclusive and equitable growth.
"Our partnership with the World Bank has seen Azerbaijan's incredible transition from a lower-income country to a donor of the International Development Association, the part of the World Bank Group that helps the world's poorest countries," said Ali Asadov, Prime Minister of Azerbaijan. "This agreement will help augment these achievements."
The World Bank has financed over 50 projects, with total commitments of $4.4 billion, spanning many national development priorities, including building human capital, strengthening access to infrastructure, public services and jobs, investing in agricultural competitiveness and rural development, and supporting the livelihoods of internally displaced persons.
"We look forward to continuing to grow and develop our collaboration with the Government of Azerbaijan and to bringing the best experience and expertise the World Bank can offer in support of Azerbaijan's 2030 vision and development goals," said Anna Bjerde, World Bank Vice President for Europe and Central Asia.
As the largest global development institution focused on the private sector in emerging markets, IFC, a member of the World Bank Group, has been supporting the private sector in Azerbaijan and has invested around $850 million in the country, including mobilization.
"A vibrant private sector is crucial for economic growth. The signing of this agreement with Azerbaijan comes at a time when the country is taking steps to have the private sector drive economic diversification. IFC is committed to continue supporting sustainable growth in Azerbaijan by helping mobilize the power of the private sector," said Wiebke Schloemer, IFC's Acting Vice President for Europe, Latin America, and the Caribbean.
2022 will mark the 30th anniversary of Azerbaijan's membership in the World Bank.
ILO launches new tool on social dialogue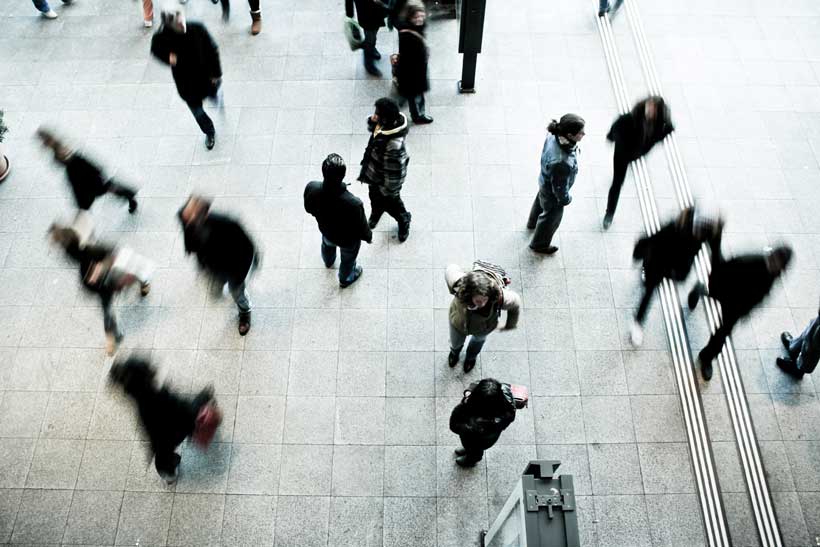 The ILO has launched a new tool to help its constituents enhance the effectiveness and inclusiveness of their national social dialogue institutions.

The tool was developed as part of the Plan of Action on social dialogue and tripartism (2019-2023) that was endorsed by the ILO Governing Body at its March 2019 session . The Plan also implements the resolution and conclusions on social dialogue of the International Labour Conference (ILC) held in June 2018 .

The self-assessment method for social dialogue institutions (SAM-SDI) guides the social dialogue actors – governments, employers' and workers' organizations – through a process that analyses the inclusiveness and effectiveness of their social dialogue institutions. Based on this analysis, they can devise and implement an action plan to increase the institution's impact on policy-making.

Social dialogue, based on respect for freedom of association and the right to effective collective bargaining, has a crucial role in designing policies to promote social justice and social and economic progress.

Social dialogue institutions have a key role to play in the achievement of the UN Sustainable Development Goals (SDGs), particularly SDG 16, which promotes peaceful and inclusive societies for sustainable development, access to justice for all and effective, accountable and inclusive institutions at all levels.

Social dialogue is also an essential component of SDG 8 , which promotes sustained, inclusive and sustainable economic growth, full and productive employment and decent work for all. It is also central to the achievement of SDG 5, on gender equality.

The SAM-SDI consists of six inter-linked steps. It is available online in English, French and Spanish, on a self-contained USB card and through an interactive e-Platform hosted by the ILO's International Training Centre.
OECD and Viet Nam sign MoU to deepen co-operation and support reforms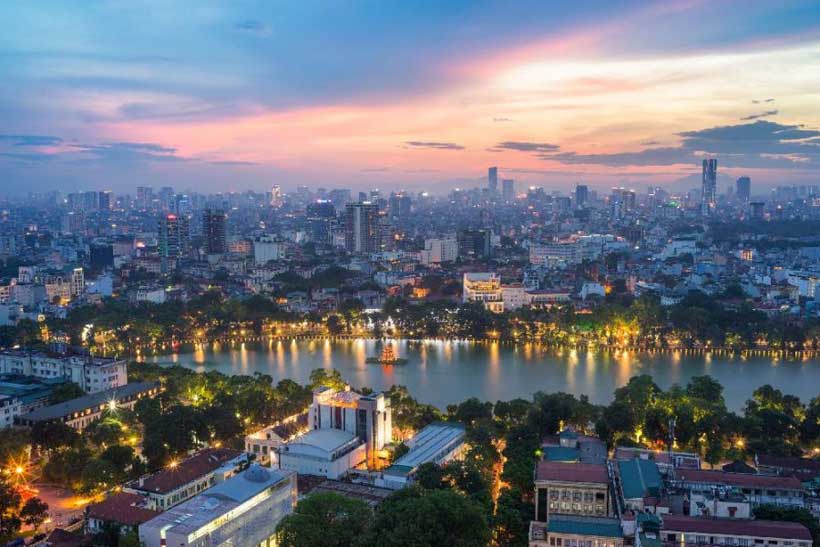 The OECD and the Government of Viet Nam today signed a Memorandum of Understanding (MoU) to strengthen co-operation over the next five years.
The MoU, the Organisation's first with Viet Nam, will frame future co-operation and pave the way for an eventual OECD Country Programme with Viet Nam. It was signed in Paris by OECD Secretary-General Mathias Cormann and Viet Nam Foreign Minister Bui Thanh Son in the presence of Pham Minh Chinh, Prime Minister of Viet Nam.
The MoU aims to support Viet Nam's reform efforts in areas where it is already working with the OECD, such as competition, investment, and tax policy. It will also support country-specific reports like the first OECD Economic Survey of Viet Nam, due in 2022, and can support the follow up of the OECD Clean Energy Finance and Investment Policy Review of Viet Nam, published earlier today.
The Review finds that Viet Nam has been successful in facilitating high levels of investment in clean energy in recent years. The rapid growth of the solar market, however, has resulted in challenges with integrating variable renewable generation into the grid and changes to renewable procurement mechanisms are emerging sources of investor uncertainty. Adapting standardised contracts to minimise investor risk perceptions would support greater flows of capital and reduce the cost of financing clean energy infrastructure. The Review also outlines recommendations to help Viet Nam mobilise finance and investment to turn the energy sector carbon neutral, a prerequisite to reach its pledge of net zero emissions by 2050, made at COP26 this month.
"The clean energy sector will play a crucial role in making Viet Nam's recovery sustainable and helping it to achieve its industrial targets," Mr Cormann said of the Review. "Effective clean energy policies are increasingly a source of comparative advantage to attract foreign direct investment, particularly in the manufacturing sector, as international companies seek to make their supply chains carbon neutral."