Global trade amid COVID-19: Signs of rebound, but recovery uncertain
Global trade is showing signs of bouncing back from a deep, COVID-19-induced slump, the World Trade Organization (WTO) has said, with the caveat that any recovery could be badly disrupted by the future course of the pandemic and how societies react.
The overall volume of trade in goods across the world is forecasted to fall by 9.2 per cent in 2020, followed by a rise of 7.2 per cent in 2021, according to the trade body.
'High degree of uncertainty'
However, these estimated are subject to an "unusually high degree of uncertainty" as they depend on the evolution of the pandemic and response by governments, the global trade body added.
The projected decline is nonetheless not as severe as the "optimistic" 12.9 per cent decline WTO laid out in its April trade forecast. The pessimistic scenario was a fall of 32 per cent.
"The performance of trade for the year to date exceeded expectations due to a surge in June and July as lockdowns were eased and economic activity accelerated", explained WTO, noting that the pace of expansion could slow sharply once pent up demand is exhausted, and business inventories have been replenished.
"More negative outcomes are possible if there is a resurgence of COVID-19 in the fourth quarter", it added.
Trade 'devasted' in certain goods
According to WTO, the COVID-19 pandemic has had a highly uneven effect on different sectors, as the overall world average fell by 21 per cent.
Trade in agricultural products fell just 5 per cent, given that food, a necessity continued to be produced and shipped even under the strictest lockdown conditions. Fuels and mining products, on the other hand fell by 38 per cent as prices collapsed and people consumed less owing to travel restrictions. Manufactured goods saw a drop of 19 per cent.
Negative global GDP growth in 2020
Forecasts for 2020 global gross domestic product (GDP) – the measure of the market value of all goods and services – was also downgraded to -4.8 per cent, compared to -2.5 per cent under the more optimistic scenario in April.
GDP growth is expected to pick up to 4.9 per cent in 2021, but this is highly dependent on policy measures and on the severity of the disease.
Although the decline during the COVID-19 pandemic is similar in magnitude to the global financial crisis of 2008-09, the economic context is very different. The contraction in GDP has been much stronger in the current recession while the fall in trade has been more moderate, said WTO.
Exports and imports by region
Trading in merchandise recorded its sharpest ever single-period decline in the second quarter, falling 14.3 per cent compared to the previous period, but the impact differed strongly across regions.
The steepest declines were in Europe and North America, where exports fell 24.5 per cent and 21.8 per cent, respectively. In comparison, Asian exports were relatively unaffected, dropping just 6.1 per cent.
During the same period imports were down 14.5 per cent, 19.3 per cent and 7.1 per cent in North America, Europe, and Asia, respectively.

The world economy needs a new engine of economic recovery-ILO
As labour markets around the world continue to reel from the COVID-19 crisis , ILO Director-General Guy Ryder has called for sustained social spending as well as structural changes to counter the dangers of growing poverty, joblessness and inequality.

In statements submitted to the Annual Meetings of the International Monetary Fund and the World Bank Group , Guy Ryder outlined the particularly harsh impact of COVID-19 on many of the two billion workers in informal employment, as well as on those with little protection such as temporary, domestic or migrant workers.

"While some have access to sick leave and health services and continue to receive a salary, for many of those at the bottom of the income distribution, the consequences of COVID-19 have been catastrophic," he said.

"The COVID-19 crisis has exposed deep-rooted inequalities. Without profound structural changes these will merely intensify, with consequences that would be very difficult to predict."

Ryder called for post COVID-19 policy frameworks to be consistent with the principles set out in international human rights instruments and social security standards.

"Today this is particularly relevant in order for fiscal policies to underpin much-needed investments in universal social protection systems," said Ryder.

Most states have mobilized their social protection systems. However, many of the adopted measures have been temporary and often insufficient to offset the steep decline in incomes during this protracted crisis.

Many countries have adopted large scale fiscal packages in response to the crisis, particularly to support incomes and businesses. However, the ILO has found that fiscal stimulus has been unevenly distributed worldwide when compared to the scale of labour market disruptions. Nearly nine-tenths of the global fiscal response to the crisis has been in advanced countries.

"Filling the stimulus gap in emerging and developing countries requires greater international solidarity while improving the effectiveness of stimulus measures. The poorest countries should not be forced to choose between honouring their debt obligations and protecting their people," said Ryder.
A human approach to recover faster and better
The ILO Director-General also warned against the profound and lasting effects of the COVID-19 crisis on the world economy and living conditions, in the context of global transformations already underway, driven by automation, geopolitics, ageing, migration and climate change.

"A combination of crisis-related and structural pressures could create a perfect storm of challenges for employment, household income and other aspects of human security in many countries over the next decade. These are the ultimate determinants of consumer and investor confidence, aggregate demand and economic growth and development," Ryder said.

"The world economy needs to find a new, or at least supplemental, engine of economic recovery" he said, referring to the fundamental building blocks of economic and social progress: widely available employment for all, skilling opportunities, decent working conditions, sustainable enterprises, adequate social protection and increased gender equality, with all of the contributions to productivity growth, purchasing power and consumer and investor confidence these bring.

"An extraordinary collective effort, built on social dialogue and focusing more directly on strengthening these cornerstones of national economic strength and social cohesion will be required if the world is to achieve its stated ambition of building back better – and faster – from the crisis," he concluded.
Debt Burden of LDCs continues to climb to a record $744 billion in 2019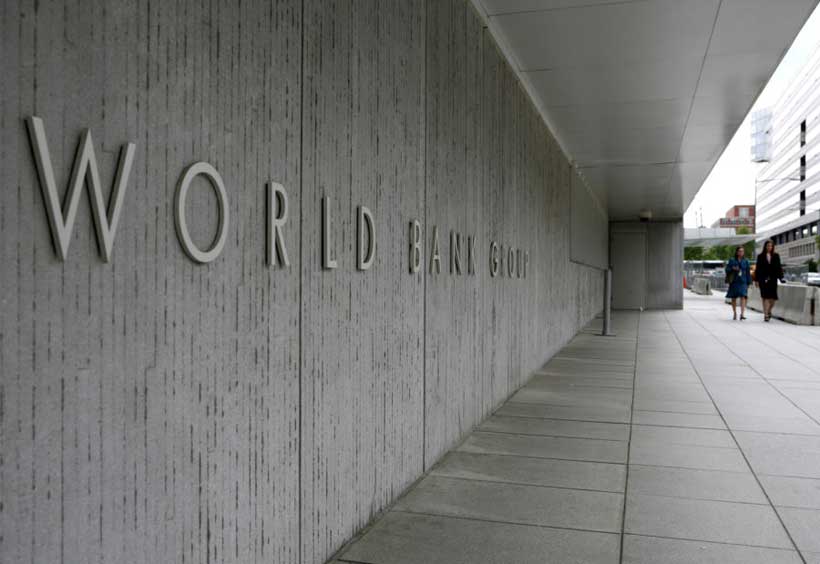 In response to an urgent need for greater debt transparency, the latest edition of the International Debt Statistics (IDS) report provides more detailed and more disaggregated data on external debt than ever before in its nearly 70-year history—including breakdowns of what each borrowing country owes to official and private creditors in each creditor country, and the expected month-by-month debt-service payments owed to them through 2021.
Before the onset of the COVID-19 pandemic, rising public debt levels were already a cause for concern, particularly in many of the world's poorest countries as discussed in our Four Waves of Debt report published in December 2019. Responding to a call from the World Bank and the International Monetary Fund, the G20 endorsed the Debt Service Suspension Initiative (DSSI) in April 2020 to help up to 73 of the poorest countries manage the impact of the COVID-19 pandemic.
According to the 2021 IDS report the total external debt of DSSI-eligible countries climbed 9.5% to a record $744 billion in 2019 from the previous year highlighting an urgent need for creditors and borrowers alike to collaborate to stave off the growing risk of sovereign-debt crises triggered by the COVID-19 pandemic. The pace of debt accumulation for these countries was nearly twice the rate of other low- and middle-income countries in 2019.
The debt stock of DSSI-eligible countries to official bilateral creditors, composed by mostly G-20 countries, reached $178 billion in 2019 and accounted for 17 percent of long-term net debt flows to low- and middle-income countries. Within the G-20 creditor group there have been some important shifts characterized by a marked increase in lending by G-20 member countries that are themselves middle-income countries. For example, China, by far the largest creditor, has seen its share of the combined debt owed to G-20 countries rise from 45 percent in 2013 to 63 percent at end-2019. Over the same period the share for Japan, the second largest G-20 creditor, has remained broadly the same at 15 percent.
The 2021 IDS data release also reflects progress made to increase coverage of complex debt instruments, given their rising prominence in the debt profiles of developing countries. The central bank and currency swap arrangements that represent loans from other central banks also occur in low- and middle-income countries. The World Bank is working to ensure that these debt instruments are captured in the IDS dataset.
Increased debt transparency will help many low- and middle-income countries assess and manage their external debt through the current crisis and work with policymakers toward sustainable debt levels and terms.
"Achieving long-term debt sustainability will depend on a large-scale shift in the world's approach to debt and investment transparency," said World Bank Group President David Malpass. "The time has come for a much more comprehensive approach to tackling the debt crisis facing the people in the poorest countries—one that involves debt-service suspension as well as broader efforts such as debt-stock reduction and swifter debt-restructuring, grounded in greater debt transparency."
Greater debt transparency is critical to productive investment and debt sustainability. The World Bank Group has called for full transparency of the terms of the existing and new debt and debt-like commitments of the governments of the poorest countries. It has urged creditors and debtors alike to embrace this transparency—to facilitate analysis that would enable countries to identify sovereign-debt levels that are consistent with growth and poverty reduction.
"Debt is what enables governments to have extra resources they need to invest in health systems, education, or infrastructure," said World Bank Chief Economist Carmen Reinhart. "If you have a debt problem, all those ambitions suffer. That's why it's important to get the debt onto sustainable ground as quickly as possible. We can't afford another lost decade."
BRICS commitment to jobs, social protection & social dialogue welcomed by ILO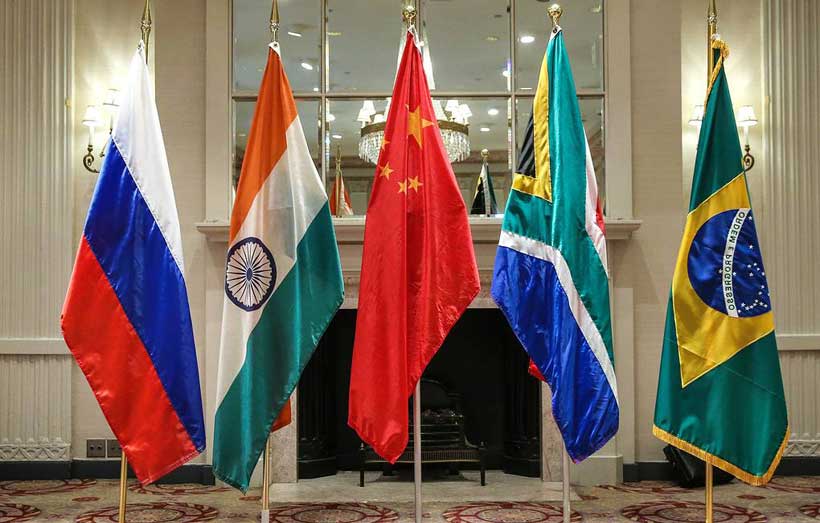 ILO Director-General Guy Ryder has welcomed the commitment made by Brazil, Russia, India, China and South Africa (the BRICS countries) to take more action to support labour markets in meeting the unprecedented challenge of COVID-19 .

In remarks to the sixth BRICS Labour and Employment Ministers Meeting (LEMM), Ryder also praised the employment and social protection measures already implemented by these five major economies, noting that 121 new social protection measures had been introduced between March and August 2020 as part of the BRICS crisis response.

"Sustaining jobs, enterprises and income support measures at the necessary scale when resources are likely to become increasingly constrained will be a challenge," Ryder told the ministers. "But avoiding reversing all the progress that has been made in reducing poverty, and ensuring no one is left behind, will require our continuing efforts…. It will also require higher levels of international cooperation and solidarity".

In a Declaration issued at the end of the Meeting, the Ministers made a wide range of commitments intended to support enterprises, stable and inclusive labour markets, and human-centred development.
These included promoting a preventive safety and health at work culture, in particular for high-risk and vulnerable groups such as women, youth and older workers. The Ministers also reaffirmed their commitment to eradicate violence and harassment at work, to foster women's empowerment and increase their employment opportunities, and to invest in the care economy.

The Ministers' Declaration says they will further strengthen their social protection systems, taking into account the ILO's social protection floor recommendation (R202) , and progressively ensure universal access to comprehensive, adequate, social protection.

More will be done to digitally equip and upgrade national public employment services, labour inspectorates and social protection institutions to leverage transformative technology for decent work, and to promote the transition of workers and enterprises from the informal to the formal economy.

The Declaration also recognized the central role of social dialogue, and the necessity of strengthening it to advance decent work. The social partners of the five countries – workers' and employers' organizations participated in the meeting, something welcomed by the Director-General. "Social dialogue enables us effectively to reconcile competing interests and to build trust and ownership of response measures. Its importance cannot be emphasized too strongly," he said.

The Director-General made two interventions in the LEMM; remarks during the opening session and a presentation on the Future of Work in a Digital Economy.

The LEMM was hosted by Russia but held virtually on Friday 9 October.