The Trump Administration's unilateral withdrawal from the unanimous United Nations Security Council Resolution 2231—the Joint Comprehensive Plan of Action (JCPOA), or the "Iran nuclear deal"—and the enactment of an unprecedented "maximum pressure" sanctions regime on the Islamic Republic, has amounted to a strategic-level strike on the economy of this country of 80 million.
These severest of sanctions were intended to usher in a quick counterrevolution by more secular and relatively benign elements, or at least force the regime into more concessions in a revised nuclear deal, have instead been characterised by their unintended consequences. The sanctions have rapidly reversed the trends of Iranian political culture in favor of the Islamist hardliners, and otherwise forced Iran to become self-sufficient across all industries, including arms, and less reliant on oil rentier element of its economy—a transition that tends to stabilise a country.
But, that's not all; reeling from what amounts to an economic blockade, Iranian foreign policy has shifted away from its traditional habitus of strategic isolation—the "neither East nor West" political predisposition established by the Islamic revolution's founder, Ayatollah Khomeini. Necessity is the mother of all invention, and Iran has been forced to look to China and Russia for every national security need to avoid the impact of sanctions. China and Russia, ascendant in global geopolitics and locked in a reinvigorated cold war with the West, are in sort of the same boat. The main rivals of the US are cautiously weighing the costs of an informal economic and security bloc, in part to mitigate the impact of US sanctions and other economic pressures on them as well.
For China, this careful strategy is in part reflected in the "Comprehensive Strategic Partnership" intent signed upon Xi Jinping's visit to Tehran in January 2016, shortly after the
implementation of the Iran nuclear deal. But, to carefully balance its power projection strategies with everyone in the region without appearing to take sides, China inked this strategic partnership at the same time that it signed a similar strategic partnership agreement with Saudi Arabia in Riyadh. Rather than something truly unique that signaled a strategic shift in China's geopolitical power-balancing strategy, its joint strategy vision with Iran was simply a boilerplate framework that the People's Republic typically uses to structure many of its bilateral relations. It includes political, economic, and military security agreements, along with the strategic aim of advancing the "multi-polarisation process of the international system," which is code for rolling back US hegemony. China has not yet even acted upon its strategic partnership plan in Iran as it has for the Islamic Republic's regional rivals who enjoy even closer military, political, and economic ties with Beijing, and more Chinese investment on a per-capita basis. China's cautious investment approach with Iran, for example, leaves it in a distant third, behind the Beijing's investment with its neighbors, the UAE ($6.23 billion) and Pakistan ($4.24 billion).
Notwithstanding China's cautious strategy to play all sides to advance its regional rise, the lure of a closer partnership with hydrocarbon-rich Iran was spelled out in a detailed study of the merits of an overland energy pipeline from Iran through Pakistan. Written by Chinese scholars Fei-fei Guo, Cheng-feng Huang, and Xiao-ling Wu, the study concluded that "China urgently needs to open up new energy channels to reduce the reliance on the Malacca Strait," a strategic logistics corridor easily denied in a conflict with either the US or India. But, China's reluctance to push for Iranian membership in the Shanghai Cooperation Organisation (SCO) and China's refusal thus far to implement the leaked draft strategic partnership with Iran, is pragmatic on two fronts: First, the reluctance avoids souring its regional relations with the Eastward-turning and Iran arch-rival Saudi Arabia. Second, the reluctance reflects Beijing's apolitical, economically-safe, foreign policy culture that avoids inflaming tensions with the United States by blatantly violating the maximum pressure sanctions. The far reach of the newest US sanctions in the construction, mining, manufacturing, and textile sectors established by Executive Order 13902has left Chinese investors wary of doing business with Iran, especially given that the People's Republic signed the first phase of its trade deal with the US in January 2020. That said, Middle East strategic analyst James Dorsey called our attention to a July 2020 op-ed in a Chinese Communist party newspaper written by Middle East scholar Fan Hongda that warned of a point in the deteriorating relations with the US that violating US sanctions against Iran would be viewed by China as a benefit outweighing the costs. That possibility inched closer that same month when the US sanctioned eleven major Chinese corporations for alleged human rights violations.
But the near-term prospect of a formal Sino-Iranian strategic partnership aside, maximum pressure sanctions are helping China both economically and in the security arena. Although the Chinese government officially reduced its purchases of Iranian oil to zero on 2020, it is still effectively defying US sanctions and purchasing Iranian oil via Malaysia. China is doing this because it is receiving that oil from Iran at a discount of as much as 32 percent over what might be a promise of decades as a condition for defying the US over its sanctions on Iran's oil. China's interest in cornering the market on Iranian oil is part of its broader attempt to diversity its oil sources from the Persian Gulf, a volatile region which supplies half of its oil demand. The People's Republic's interest in Iranian oil despite the sanctions stems from its concern that the 2.16 barrels per day it imports from Saudi Arabia is a source that is in jeopardy if the US could pressure the Kingdom to cease its exports to China.
China's roll out of Xi Jinping's$124 billion Belt and Road Initiative (BRI) for market and trade expansion is also forcing Beijing to break out of 15-year pattern of low-level foreign direct investments in Iran—investments that have averaged only $1.8 billion annually with a high of a mere $3.23 billion in 2018. The pressure of sanctions on Iran, combined with the lure of joining China's BRI, have forced Iran to give Chinese investors otherwise unattainable investment deals across various industries. Consequently, China is planning vast investments in Iran's hydrocarbon industry, highways, high-speed rail, ports,and power plants, as well as integrating Iran into its 5G internet network and its GPS system. All of that will serve as the infrastructure for the BRI. And, the kinds of investments that China is making in Iran are those that will remain safe even if Iran's political-economy does not appreciably improve or even worsens; they are the same kind of BRI-related investments it makes in every weak country.
For Russia also, the US near-economic blockade on Iran is helpful on both the economic and security fronts. Expandingon the Iran-Russia joint commission began back in 2018, Russian Duma Chairman Vyacheslav Volodinled a senior parliamentary and governmental delegation to Iran in late January for this purpose of bringing Iran further into Russia's Eurasian Economic Union. Iran seems to have agreed to be a key link in Russia and India's sea and rail system known as the International North-South Transport Corridor (INSTC)—an intermodal international system that links India by a short sea distance to Iran's port in the Gulf of Oman through Azerbaijan and into Russia and onto Northern Europe. This economic trade infrastructure would parallel and compete with both Egypt's Suez Canal and with China's BRI, cutting distance from India to Europe by 40 percent and costs by 30 percent. Already, Russia is boosting its strong trade and broader economic cooperation with Iran across fifteen sectors. Russia's planned investment in Iran includes ferries and other transportation projects linking the two countries, infrastructure linking domestic banking networks, promoting mutual tourism, and research and investment in various industries such as aerospace, health, nuclear and conventional energy, mining, and higher education.
Economic interdependence tends to bring countries with similar political cultures closer in the security arena, and there is evidence that the US maximum pressure sanctions are hastening some sort of security axis between these three prominent countries that the US views as its chief enemies. As the first step towards such a security axis, Russia, and China included Iran in small-scale symbolic joint naval exercises at the end of 2019. Then, in September 2020, Russia and China invited Iran (along with Pakistan) to join the major Caucasus 2020 (Kavkaz 2020) military drills, involving 80,000 personnel.Iran and China's nascent strategic partnership agreement includes intelligence sharing, joint training and exercises, and joint research and weapons development, evidenced by the Chinese assistance with Iran's missile program.Iran and Russia's budding strategic security relations seem less restricted. Before the recently expired Iran arms embargo, the Islamic Republic was already the third largest purchaser of Russian military equipment, after China and India. According to the 2019 unclassified report by the US Defense Intelligence Agency, "Iran's potential acquisitions after the lifting of UNSCR 2231 restrictions include Russian Su-30 fighters, Yak-130 trainers and T-90 MBTs." To that end, in late August 2020, Iranian Defence Minister Amir Hatami's attended Russia's International Military and Technical Forum Army-2020 in the Patriot Park near Moscow. This followed a post by Tehran's ambassador to Russia, Kazem Jalali, on his Telegram account that the military partnership between Russia and Iran is "growing by the day" and that "We will soon open a new chapter in the Russia-Iran military-technical partnership."
But, like China's apolitical broad-based investment strategy, both the Russia government and business executives have good reasons to limit their strategic partnership with Iran so as not to threaten their relations and economic ties with other bigger prizes in the region, such as Saudi Arabia and Israel, and so as not to come under US sanctions. For this reason, in 2019, Russia refused to sell Iran the same S-400 air defence system that it sold to Turkey, one of the most powerful members of NATO in Europe.
So, despite China's and Russia's reluctance to publicly embrace closer ties with Iran, what seems clear is that the maximum pressure sanctions are bringing the three primary antagonists of the US closer, and that the sanctions are already benefitting China and Russia in both the economic and in the security arenas. Given their permanent status with veto power on the UN Security Council, this closer relationship will no doubt result in two vetoes of any US initiatives within the UN framework to restrict Iranian power going forward. In addition to these reliable vetoes at the UN, the growing special strategic relationship with China and or Russia will—if sanctions continue to push it this way—provide the Islamic Republic both political and military cover, intelligence, and funding for any future nuclear weapons program or its destabilizing foreign policy in Iraq, Syria and Lebanon.
Although it's too late to reverse all of the unintended consequences of the shift in US policy toward Iran, a reduction in sanctions in exchange for a recommitment to the JCPOA could allow the Islamic Republic to reenact its strategic aversion to foreign entanglements with non-Islamic countries. Such a more geopolitically isolated Iran—with a new generation of more secular, globally connected youth and elite—would probably be far less of a threat than the one that is now pursuing a strategic alignment with the West's other two primary rivals.
All statements of fact, analysis, or opinion are the author's, and do not reflect the official policy or position of the National Intelligence University, Department of Defense or any of its components, or the US government.
Turkey signals sweeping regional ambitions
A nationalist Turkish television station with close ties to President Recep Tayyip Erdogan has dug up a 12-year-old map that projects Turkey's sphere of influence in 2050 as stretching from South-eastern Europe on the northern coast of the Mediterranean and Libya on its southern shore across North Africa, the Gulf and the Levant into the Caucasus and Central Asia.
Buoyed by last year's Azerbaijani defeat of Armenia, TGRT, a subsidiary of Ihlas Holding, a media and construction conglomerate that has won major government tenders, used the map to advance a policy that has long constituted the agenda of some of Mr. Erdogan's closest advisors.
The broadcasting of the map, first published in a book authored by George Freidman, the founder of Stratfor, an influential American corporate intelligence group, followed calls by pan-Turkic daily Turkiye, Ihlas' daily newspaper that has the fourth-largest circulation in Turkey, to leverage the Azerbaijani victory to create a military alliance of Turkic states.
In a country that ranks only second to China as the world's foremost jailer of journalists, Ihlas Holding media would not be pushing a pan-Turkic, Islam-laced Turkish regional policy without tacit government approval at the very least.
The media group's push reflects Turkish efforts to capitalize on the fact that Turkey's latest geopolitical triumph with Azerbaijan's Turkish-backed victory is already producing tangible results. The military victory has positioned Azerbaijan, and by extension Turkey, as an alternative transportation route westwards that would allow Central Asian nations to bypass corridors dominated by either Russia or Iran.
Turkmenistan, recognizing the changing geopolitical map, rushed in January to end a long-standing dispute with Azerbaijan and agree on the joint exploitation of Caspian Sea oil deposits. The agreement came on the heels of a deal in December for the purchase from ENI Turkmenistan of up to 40,000 tonnes of petroleum a month by the State Oil Company of Azerbaijan Republic (SOCAR).
The agreement could boost the completion of a Trans-Caspian natural gas pipeline (TPC) that would feed into the recently operational Southern Gas Corridor (SGC), bypass Russia and Iran, and supply Greece and Bulgaria via the former Soviet republic.
Last month, Azerbaijan agreed with Turkmenistan and Afghanistan to develop the Lapis Lazuli transport corridor that would link the war-ravaged country to Turkey. At about the same time, Kazakhstan began exporting copper cathodes to Turkey via Azerbaijan in a first step intended to capitalize on the Caucasian nation's position as a transit hub.
Azerbaijan and Turkey's newly found advantage has rung alarm bells among Russian and Iranian analysts with close ties to their respective governments even though the TGRT broadcast may have been primarily intended to whip up nationalist fervour at home and test regional responses.
Russian and Iranian politicians and analysts appeared to take the broadcast in that vein. Nonetheless, they were quick to note that Friedman's projection includes Russia's soft underbelly in the northern Caucasus as well as Crimea while Iranians took stock of the fact that the Turkish sphere of influence would border on Iran to the north, south and west.
Turkey and Ukraine have in recent months agreed to cooperate in the development of technologies with military applications related to engines, avionics, drones, anti-ship and cruise missiles, radar and surveillance systems, robotics, space, and satellites. Turkey has refused to recognize Russia's annexation of Crimea, home to Crimean Tartars, and criticized Russian support for Ukrainian rebels.
Most Russian commentators sought to downplay the significance of the map, leaving Andrei Krasov, deputy chairman of the defence committee of the Russian parliament's lower house to warn that "if they (the Turks) want to test the strength of the Russian spirit and our weapons, let them try."
With Iran excluded from TGRT and Stratfor's projection of Turkey's emerging sphere of influence, Iranian officials and analysts have largely not responded to the revival of the map.
Yet, Iran's actions on the ground suggest that the Islamic republic has long anticipated Turkish moves even though it was caught off guard by last year's Azerbaijani-Armenian war.
For one, Iran has in the past year sought to bolster its military presence in the Caspian Sea and forge close naval ties with the basin's other littoral states – Russia, Azerbaijan, Turkmenistan, and Kazakhstan.
Viewed from Tehran, TGRT's broadcasting of the Stratfor map was the latest in a series of provocative Turkish moves.
They include Mr. Erdogan's recital of a nationalist poem while attending a military parade in Azerbaijan that calls for reuniting two Iranian ethnic Azeri provinces with the former Soviet republic and publication by state-run Turkish Radio and Television's Arabic service of a map on Instagram, depicting Iran's oil-rich province of Khuzestan with its large population of ethnic Arabs as separate from Iran.
The Instagram posting came days after the disclosure that Habib Chaab, a leader of the Arab Struggle Movement for the Liberation of Ahvaz, or ASMLA, had been kidnapped in Istanbul by an Iraqi Kurdish drug baron in cooperation with Iranian intelligence and transported to Iran.
While senior Iranian officials talked down the Turkish provocations, Iran's semi-official Fars News Agency left little doubt about what Iran's true sentiments were.
"Those who have greedy eyes on the territories this side of the Aras River had better study history and see that Azerbaijan, specifically the people of Tabriz, have always pioneered in defending Iran. If Iran had not helped you on the night of the coup, you would have had a fate like that of former Egyptian President Mohammed Morsi,' protesters chanted in front of the Turkish consulate in Tabriz, the capital of Iran's East Azerbaijan province.
The protesters were responding to Mr. Erdogan's poem recital and referring to the failed military coup against him in 2016 as well as the toppling of Mr. Morsi in 2013 in a takeover by the Egyptian armed forces.
Notes on Turkish Politics (5): The Need for a Vibrant Civil Society
This is the last piece of my "Turkish politics" article series. In this piece, I will try to address the role of civil society in Turkish political life and democracy in a brief way.
The role of civil society is very important in shaping the democratic institutions and processes in a polity. Turkish political culture has long been characterized by having a weak civil society and strong state mechanism. As noted in my earlier piece titled "Notes On Turkish Politics (I): Strong State Tradition"Turkey has a "strong state tradition" as first stressed by distinguished Turkish academic Metin Heper. The non-state units and grass-roots movements have been weak in Turkish political life due to a number of reasons which also lead to democratic erosion.
Civil society is related with autonomous social units and organizations like voluntary associations, private companies, private associations etc. These social units or organizations that make up civil society are based on the principle of recognition of basic human and civil rights. It is known that civil society is seen as one of the basic social bases of liberal democracy.
The historical background of Turkey from the very beginning of the Republic experienced an evident antagonism between the state and the society. The military, the high bureaucracy and some academics along with some particular media actors used to show a certain amount of distrust towards the society until the multi-party politics.
In the post-1980 period, a revival of civil society was witnessed. Turkey went through important changes in the 1980s as the free market economy policies were accepted. One of the most important consequences of this change was the development of the systems of communication and information and this development empowered civil society actors as well. Turgut Özal has been one of the influential political elites paving the way for the strengthening of Turkish civil society. Özal challenged Kemalist state tradition to some degree. As an extension of Özal's liberal policies, a free market economy was formed and legal obstacles to political freedom were also removed by abolishing Articles 141, 142, and 163 of the 1982 Constitution, which prohibited the free expression of thought (Çaha, 2001).
The 1990s witnessed a military intervention and this "post-modern" coup narrowed the arena for civil society associations and certain identities like that of Islamic identity were vilified by the state elites.
In the early years of the AK Party rule (up until 2010 referendum) Turkey saw positive developments in terms of democratization and this played a positive role for civil society as well. However, in the last years, Turkish civil society has begun to weaken once again. A recent example of this is Turkey's NGO bill that was introduced in late 2020. In a news article published by Duvar English, the warnings of Human Right Watch were addressed. According to HRW, the bill introduces "annual inspections of nongovernmental groups, which will severely affect their activities since the inspections frequently last months and reduce the group's capacity to operate. It introduces severe fines if the Interior Ministry deems a group's online fundraising unlawful."
In one of my articles titled "Turkish Political Culture and Civil Society: An Unsettling Coupling?" published in 2011, I wrote the following about the relationship between civil society and political culture for Turkish context:
"The Turkish case indicates that the advancement of civil society is closely related to the function of and the role of state. The governance of state in accordance with the rule of law and its neutrality is necessary for the advancement of a competitive social environment where social groups can freely compete. Also, it is important to note that there is almost a direct relationship between civil society and democracy."
Turkey needs a vibrant civil society to have a working democracy and of course civil society is only one piece of the prerequisites for democracy!
Cited resources
Burak Begüm, 2011, "Turkish Political Culture and Civil Society: An Unsettling Coupling?" 19264 (dergipark.org.tr) (Access Date: 20.02.2021)
Çaha Ömer, 2001, "The Inevitable Coexistence of Civil Society and Liberalism: The Case of Turkey", Journal of Economic and Social Research 3, 2.
Duvar English, (Dec. 24, 2020), "Turkey's NGO bill threatens civil society, says HRW" Turkey's NGO bill threatens civil society, says HRW (duvarenglish.com) (Access Date: 20.02.2021)
The Influence of Persian Racism on Status of Azerbaijani Turks in Iran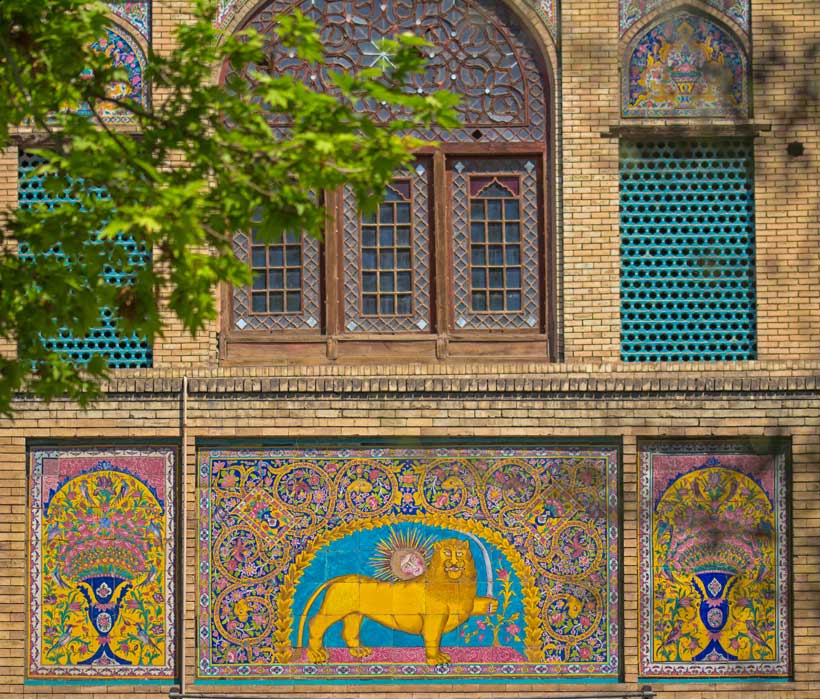 Language is the carrier of the people's culture and is one of the fundamental national identity elements. Therefore, the culture and identity of the nation can strengthen by the powerful and widespread language. Reinforcing the language needs official and systematic support. Otherwise, in the age of informational technology and communication, the languages spoken by a small group of people may disappear under the influence of powerful languages and cultures widely used by influential ethnics and nations worldwide. Indeed, the fade or thrive of native languages depends on the government, socio-economic development, and cultural context. Deliberately, racist states fulfill the assimilation policy to decay the other native languages to reinforce imposed language. They mobilize all their resources to implement this policy by resorting to military and security forces. Iran is a diverse society with several ethnicities, languages, and cultures. In order to Persianization of the other non-Persian people like Turk, Arab, Kurd, Baloch, Lor, Persian-centered government performs the racist politics against them across the country. Turk ethnicity is the largest ethnic group in Iran that has been subjected to Persian racism and internal colonization since 1925.
There are no accurate statistics about the number of Turkish ethnicity members in Iran because the authoritarian racist Iranian state has not allowed independent censuses, and statistics are mostly based on estimates. According to the Ethnologue, more than 38 percent of Iran's population are Turks, mainly Azerbaijani Turks who live in the northwest of Iran, and that region is known as South Azerbaijan. Since 1925, with the beginning of the Pahlavi regime, people with Turkish identity and other non-Persian ethnic groups have been deprived of primary rights like education to the mother language. This racist process has aimed to indicate and impose the language, history, culture, and identity of the Persian ethnic group as the only authentic and superior for all Iranians. Since establishing the Pahlavi regime in Iran, assimilation and alienation of Turkish ethnic groups have been continuing, and widespread protests for racist policies have not succeeded, and Turk activists' peaceful actions have not sustained the Iranian regime from its inhumane racist behavior. Turks do not have any right to promote their culture and language. Turkish children must educate in Farsi, and all official correspondences have to be in the inflicted language. Since the formation of the Pahlavi monarchy, approximately the name of more than 500 areas like village, city, river, lake, and forest has been changed from Turkish to Persian terms. Furthermore, depriving Turk children of learning and education in their mother language is one of the main reasons for high illiteracy rates, the decline in academic performance, and a sense of humiliation of those children compared with Persian children. That racist ideology has accompanied most scholars, academicians, writers, journalists, poets, thinkers, teachers, and intellectuals' support, and it has reached the Persian society sphere. They humiliate Turks in their writing, interviews, newspapers, and particularly in state media. For example, they analogized the Turkish people to cockroaches with feeding on toilets in the state-run Iran newspaper in May 2006 that sparked extensive protests in various Turkish cities, especially Tehran; dozens of protestors were killed and injured, hundreds of demonstrators detained and sentenced to long prison terms. Consequently, the policies that have been implemented against the Turks in Iran since the commencing of Pahlavi monarchy have been a linguistic and identity genocide for the benefit of strengthening the Persian language culture and identity. Because in their thought, Turkish language, culture, and identity are significant threats to the existence and expansion of the Persian language and culture and could jeopardize the territorial integrity.
Simultaneously, with linguistic assimilation and identity alienation policies, Persian-oriented colonial plans against the Turks have been plotted after the Raza Khan coup. Based on colonial policies, every year the bulk of the country's budget flowed to the Persian regions to create prosperity and establish manufacturing companies and industrial centers. For instance, the comparison of Ardakan located on the desert in central Iran and Varzegan surrounded with copper and gold mines and forest represents that Ardakan is provided with many factories, but Varzegan is deprived. Overall, most Persian regions are in a good situation regarding welfare amenities, prosperity, and workplaces compared with non-Persian areas. Besides, the Turkish regions' colonialization causes severe desperation and migration of Azerbaijani Turks to the Persian regions who confront with humiliation by racist society with a high level of supremacy. Under such conditions, they become more assimilated into the Persian language and culture and alienated from their original identity. Indeed, economic colonialization, assimilation, and alienation policies are positively correlated in Iran and reinforce each other against non-Persian ethnic groups.
Despite the repression atmosphere and oppressive politics of governing apparatuses in Iran, South Azerbaijan National Movement activists continue their peaceful struggle against the racist Iranian government's colonial policies. In contrast, the Islamic Republic security forces raid demonstrations and activists' homes, detain them, and sentence them to long prison terms by holding arbitrary trials on baseless and false accusations like "Propaganda against the regime", "acting against national security" and separatism. For instance, Abbas Lesani is a famous Azerbaijani activist who was recently sentenced to 15 years in prison for his legal activities such as demanding education in the mother language at schools by the Ardabil appeal court. The supreme court of Iran rejected his objection and upheld the appeal court decision. Therefore, Azerbaijani Turk activists' initial demands are establishing the schools in the Turkish language and ending the economic discrimination, which has hindered the equitable development of the Turkish-populated areas in Iran.
Although the linguistic assimilation, alienation, and systematic racist activities of the government to eradicate the language, culture, and identity of the Turkish society in Iran have caused the Persianization of different generations during the last century, with the awakening and spontaneity of Turks, Turkish language and culture are a critical requirement to retrieve their ethnic identity. Moreover, their national values, beliefs, culture, and identity are embedded within the language. For this reason, education in the mother tongue can play vital role for the extrication of the Turks from the bondage of Persian colonialism. Also, it can neutralize the adverse effects of racist policies against these oppressed people. However, denial, repression, and government oppression have led to an increase in identity-seeking in the Turkic-speaking regions, especially in South Azerbaijan, and it intensifies exponentially over time. The Director-General of the Civil and Personal Status Registration office recently talked to the media that 40 percent of the people names in East Azerbaijan province are in Turkish. Despite official restrictions, it demonstrates that activities to revive the Turkish language, culture, and identity continue between Azerbaijani Turks and other tribes with Turkish identity throughout Iran. On the other hand, the Iranian government's racist policies against the Turks have intensified ethnic divisions and divergence among the Turks, and the denial policy and repression cause a gradual reduction in their desire for territorial belonging to Iran.